This year, after four years and 60 million dollars of renovation, the 2023 Beale Street Festival reopened in Tom Lee Park along the riverside in downtown Memphis Tennessee. At the height of Beale Street's popularity in 2017, the event saw 37,000 fans crowd the park. Attendance numbers this year were smaller and saner, with crowds of around 10,000 daily. This was in part a deliberate effort to keep the newly planted park-plants from being trampled into oblivion.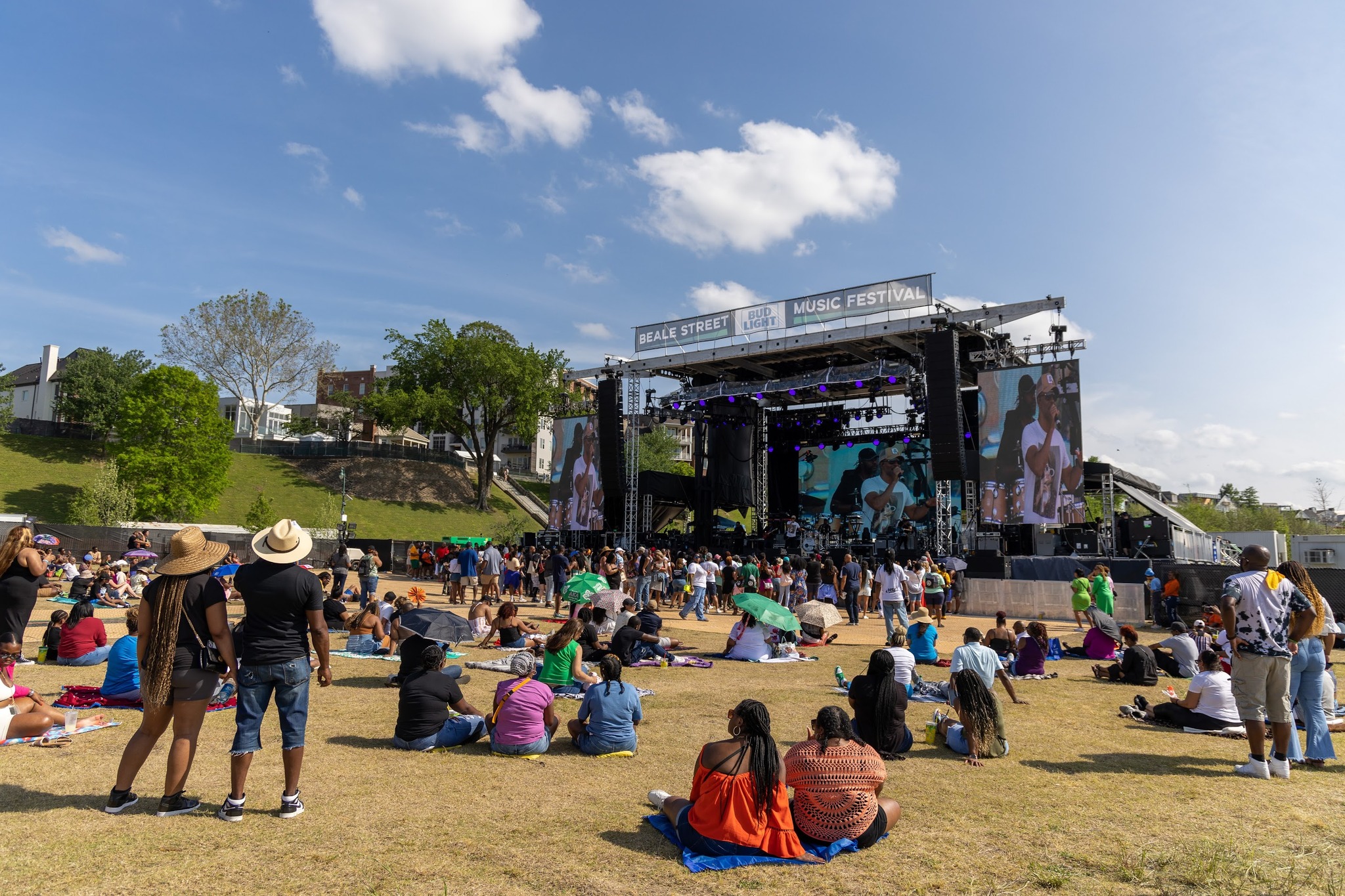 The ticketed lineup at Beale was divided into three corporate-sponsored stages equidistantly spaced along the riverside, with newly paved meandering paths peppered with food vendors leading between them. A ticketless and free fourth stage devoted to Memphis blues was stationed about 6 blocks away in the heart of downtown Memphis at W.C. Handy Park.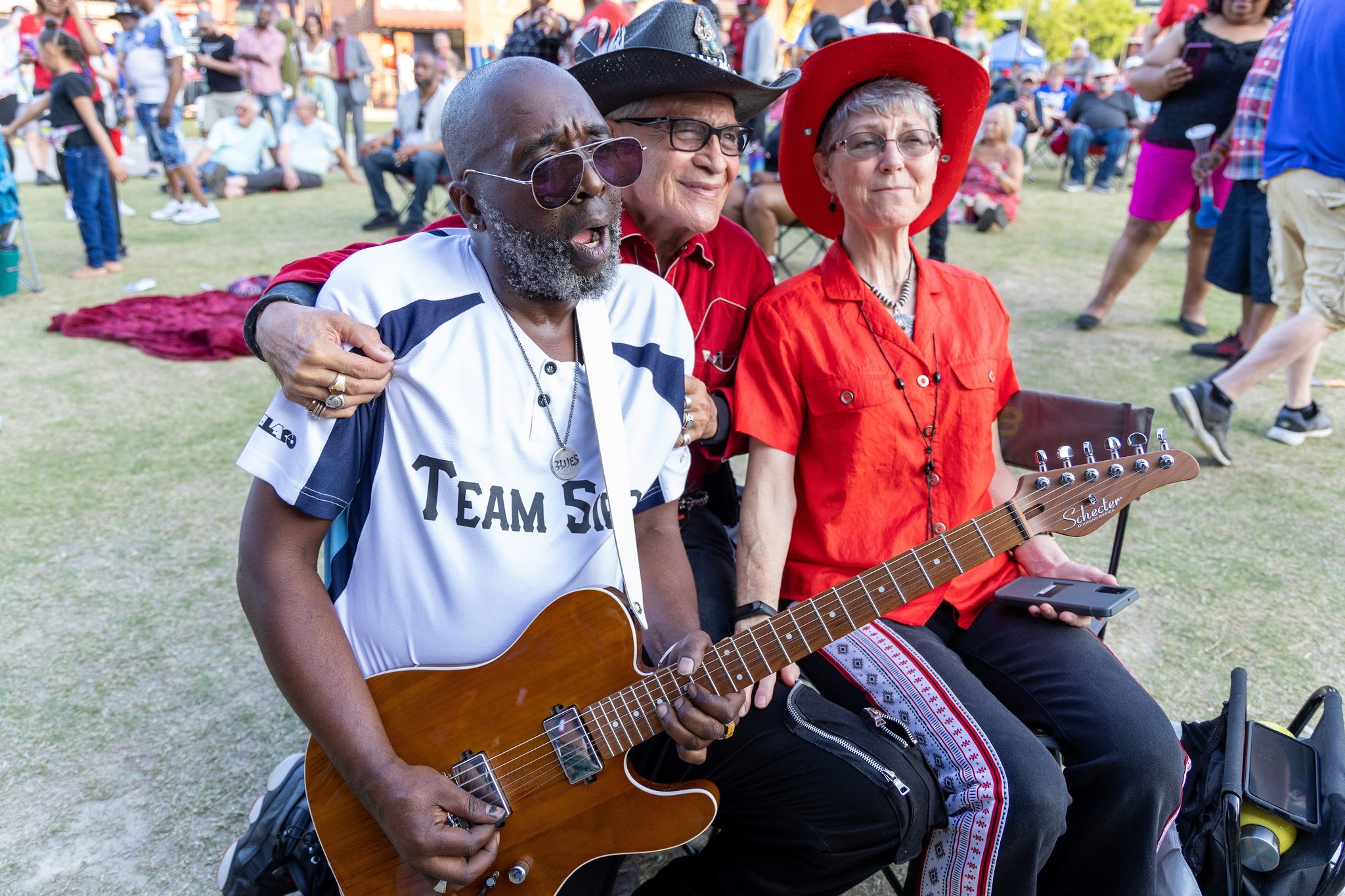 Musically the stages were curated to generate feel good vibes within genres. Most of the rock acts graced the Volkswagen stage, with R&B and Rap acts were primarily on centrally located Bud Light Stage. The Zyn stage, the stage closest to Beale Street itself, presented a variety of acts from Jam to Hard Rock, from Country to Reggae. The sequence of acts led people to largely stay around one stage for a few acts-- a strategy that allowed more people to fit into the park without feeling too crowded or hectic.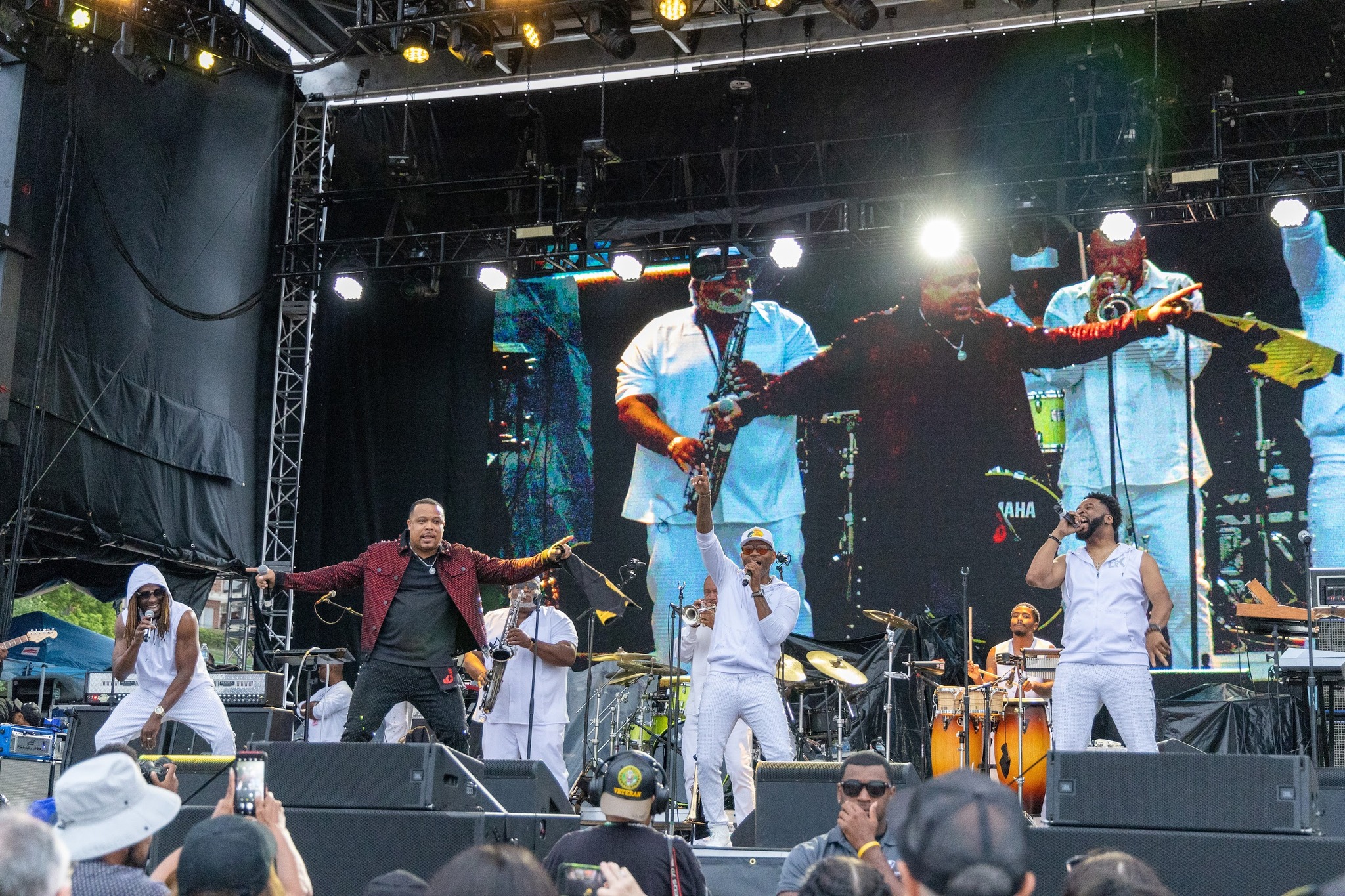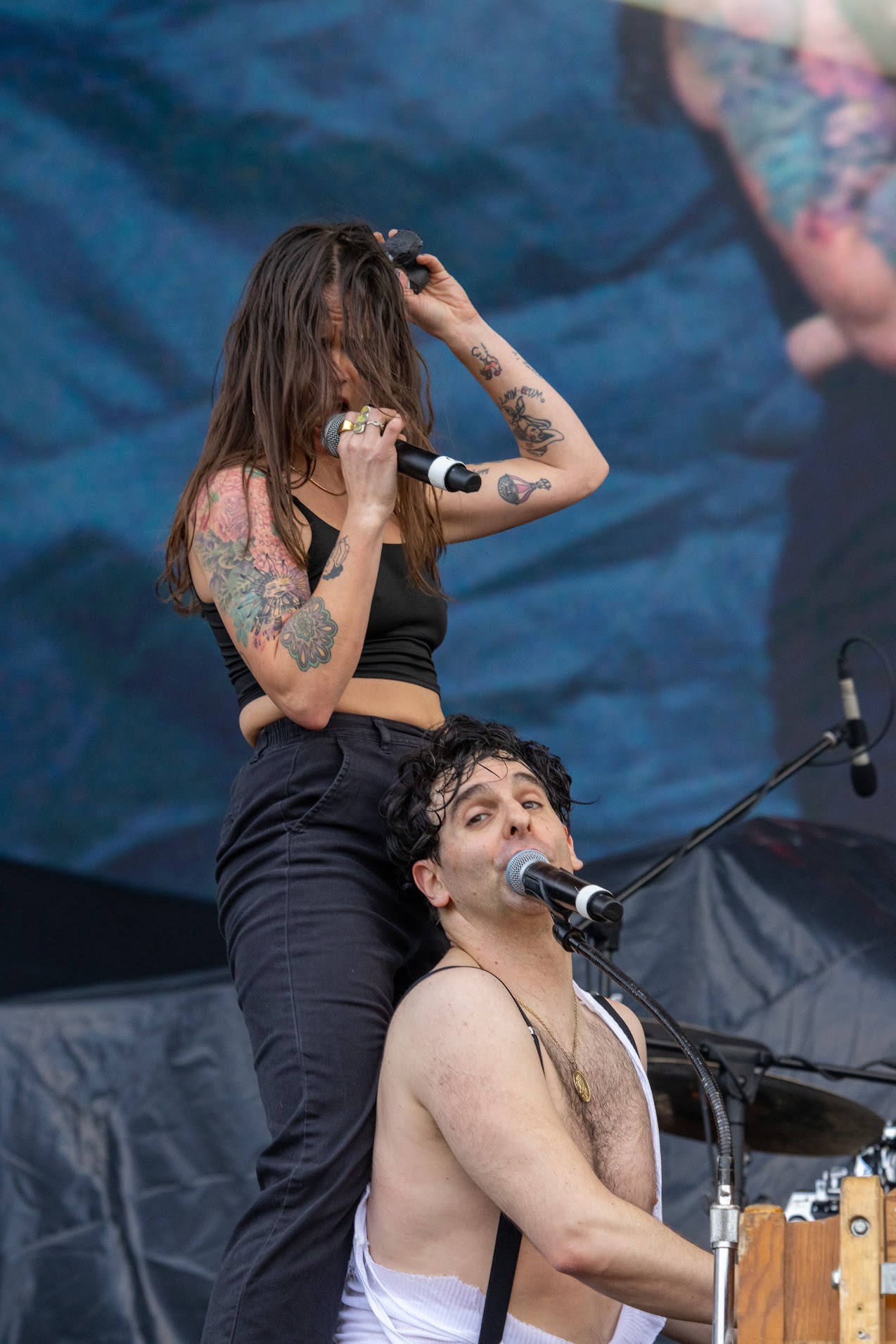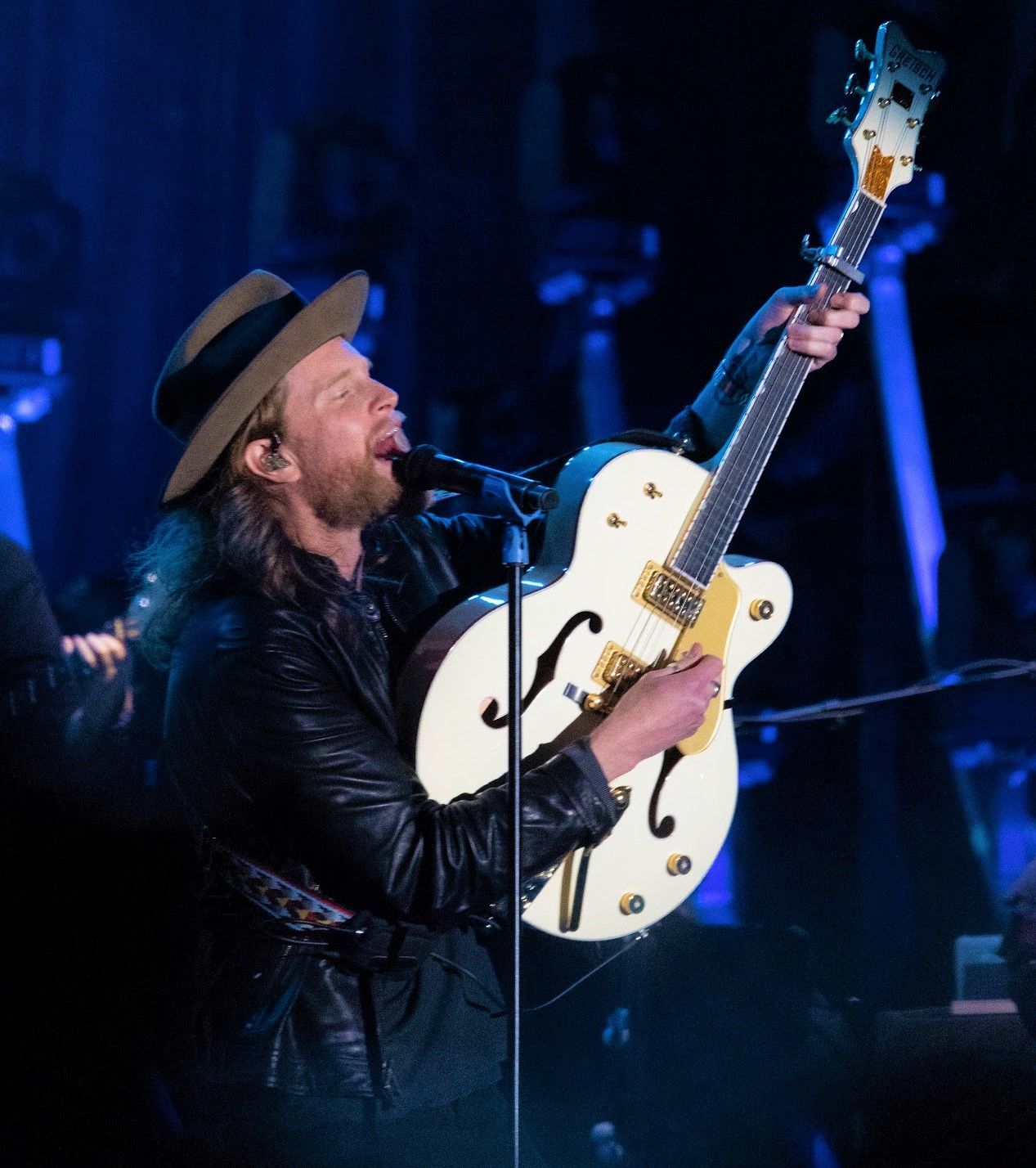 Friday sets commenced in the early evening with a lineup featuring up and coming acts Marcy Playground, The Sensational Barnes Brothers, and Low Cut Connie. Low Cut Connie lived up to its moniker as the lead singer dramatically ripped apart his t-shirt in the middle of his energetic set.  Moving on to later sets, PJ Morton warmed up the mid evening for a large crowd awaiting The Lumineers, while legendary Memphis originals The Bar Kays laid down the funk in advance of the arrival of Earth Wind & Fire, who would be followed by Ziggly Marley.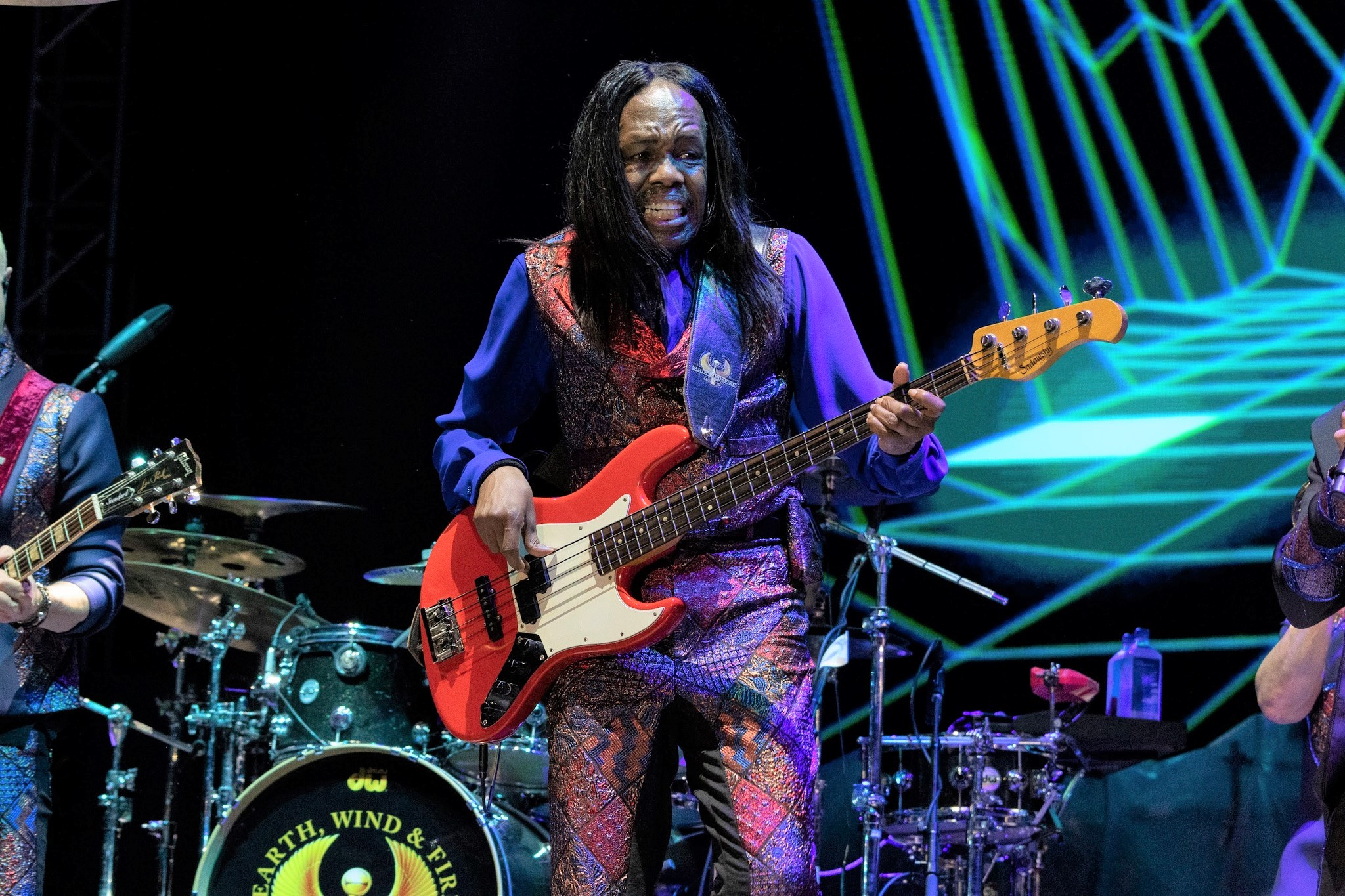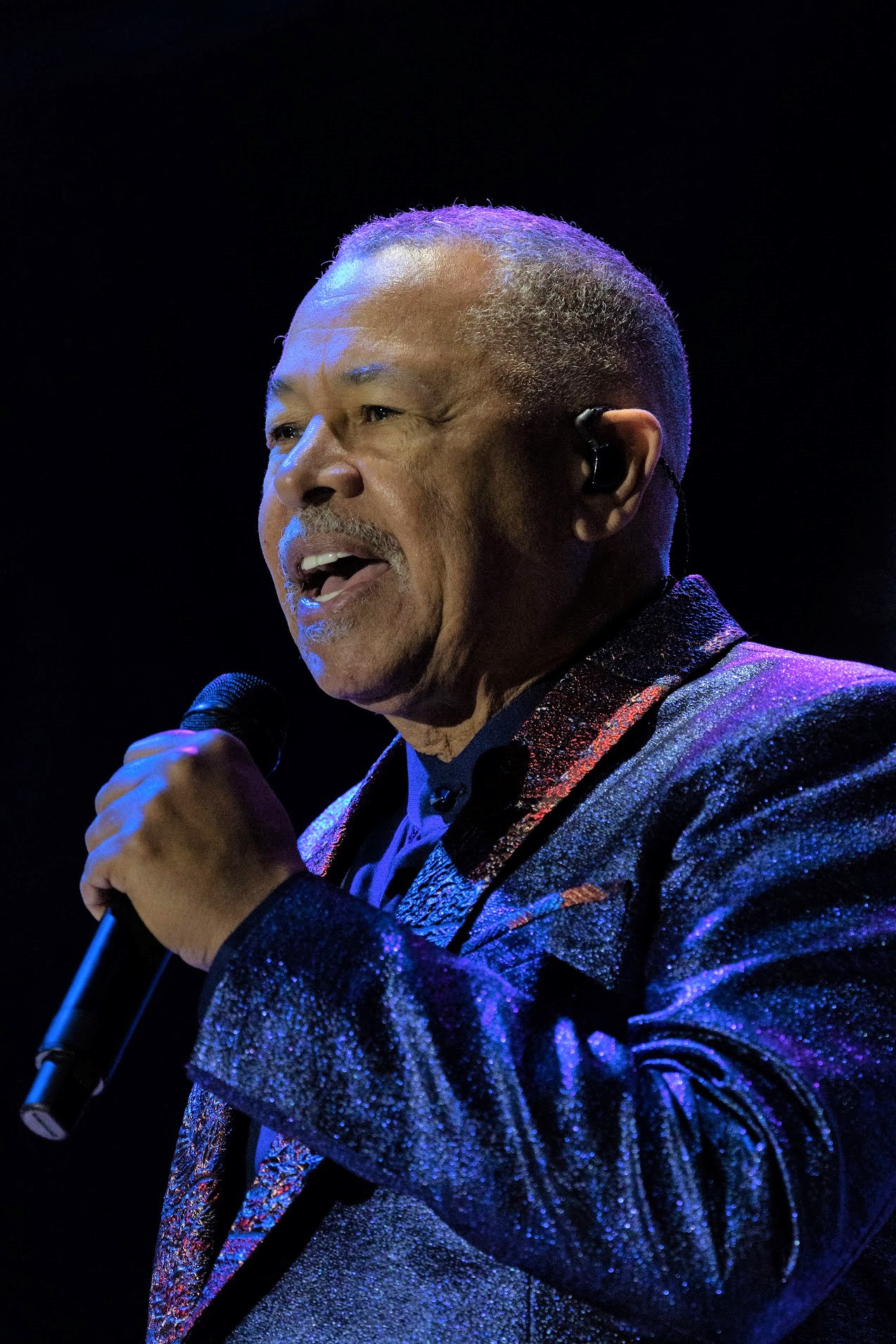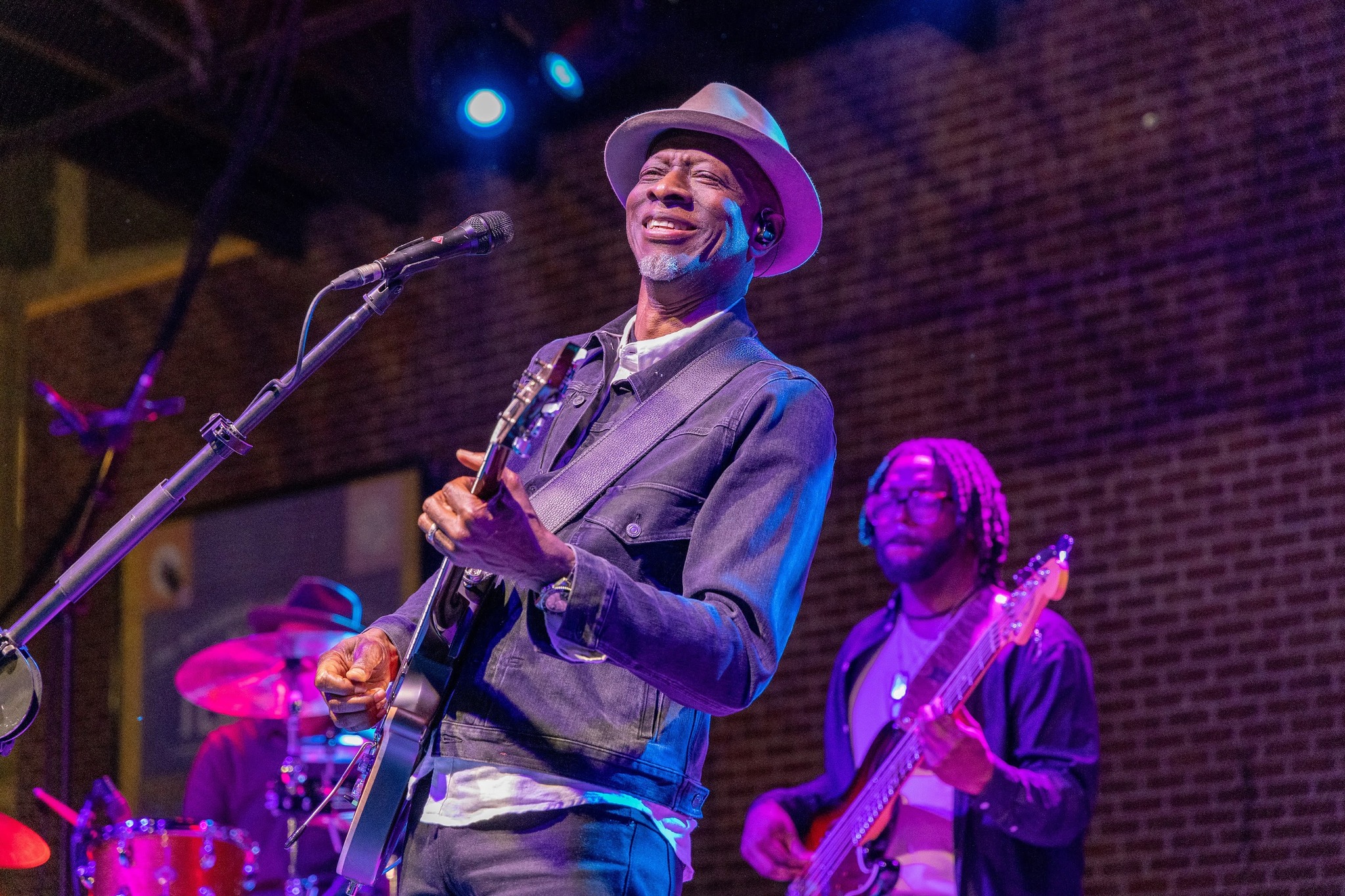 Contrast these acts with The Toadies, the LIVE, and then 311 on the ZYN stage-- all rock to hard rock acts with an entirely different vibe. The winner of the night was a tie between The Lumineers and Earth Wind and Fire, depending on your taste you would have been thrilled with either performance. Night one ended in the wafting tones of Reggae from Ziggy Marley as concert goers meandered happily out of the park. At the Downtown stage the evening highlight was the performance from 5-time Grammy Winner Keb' Mo'.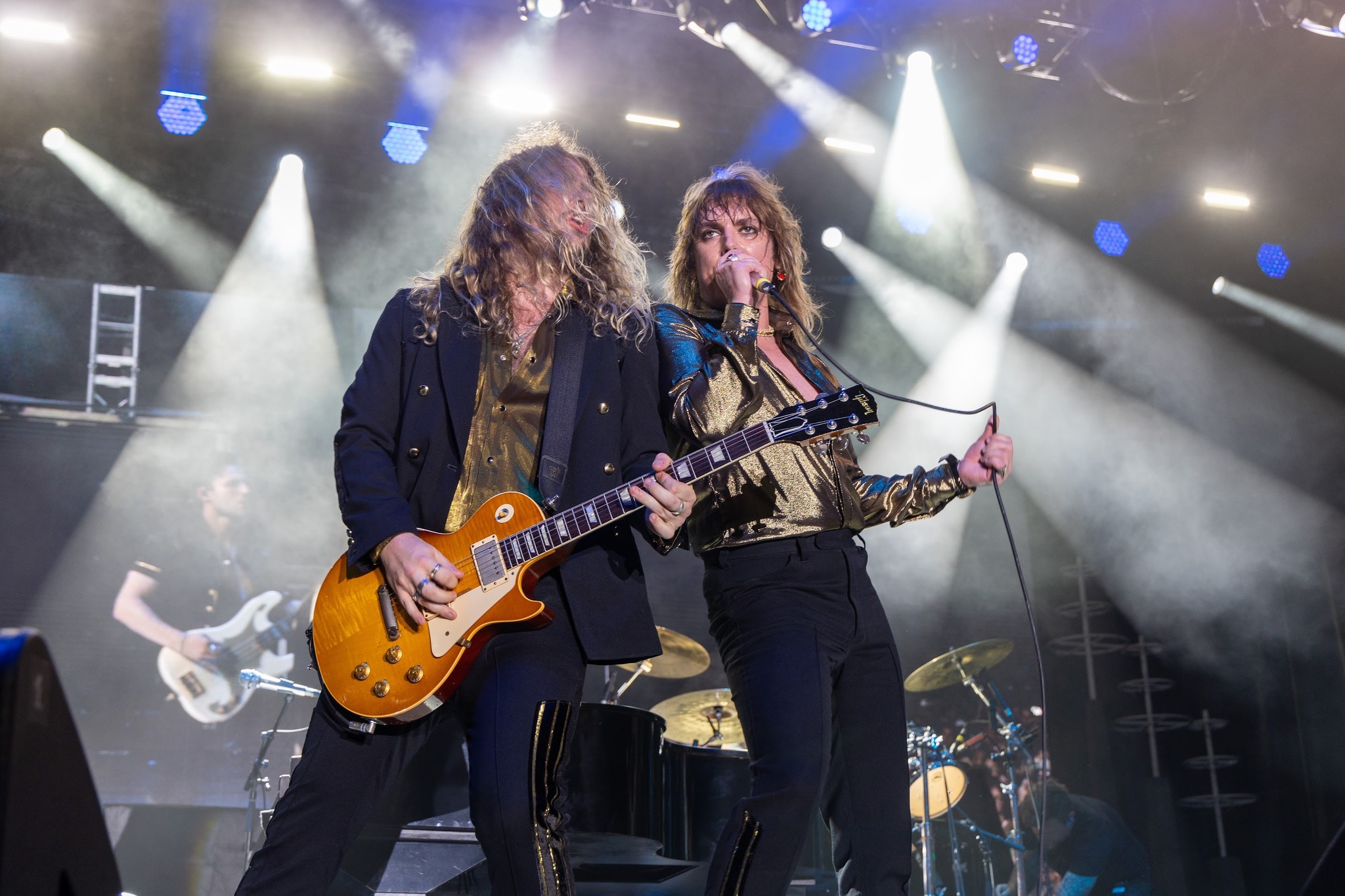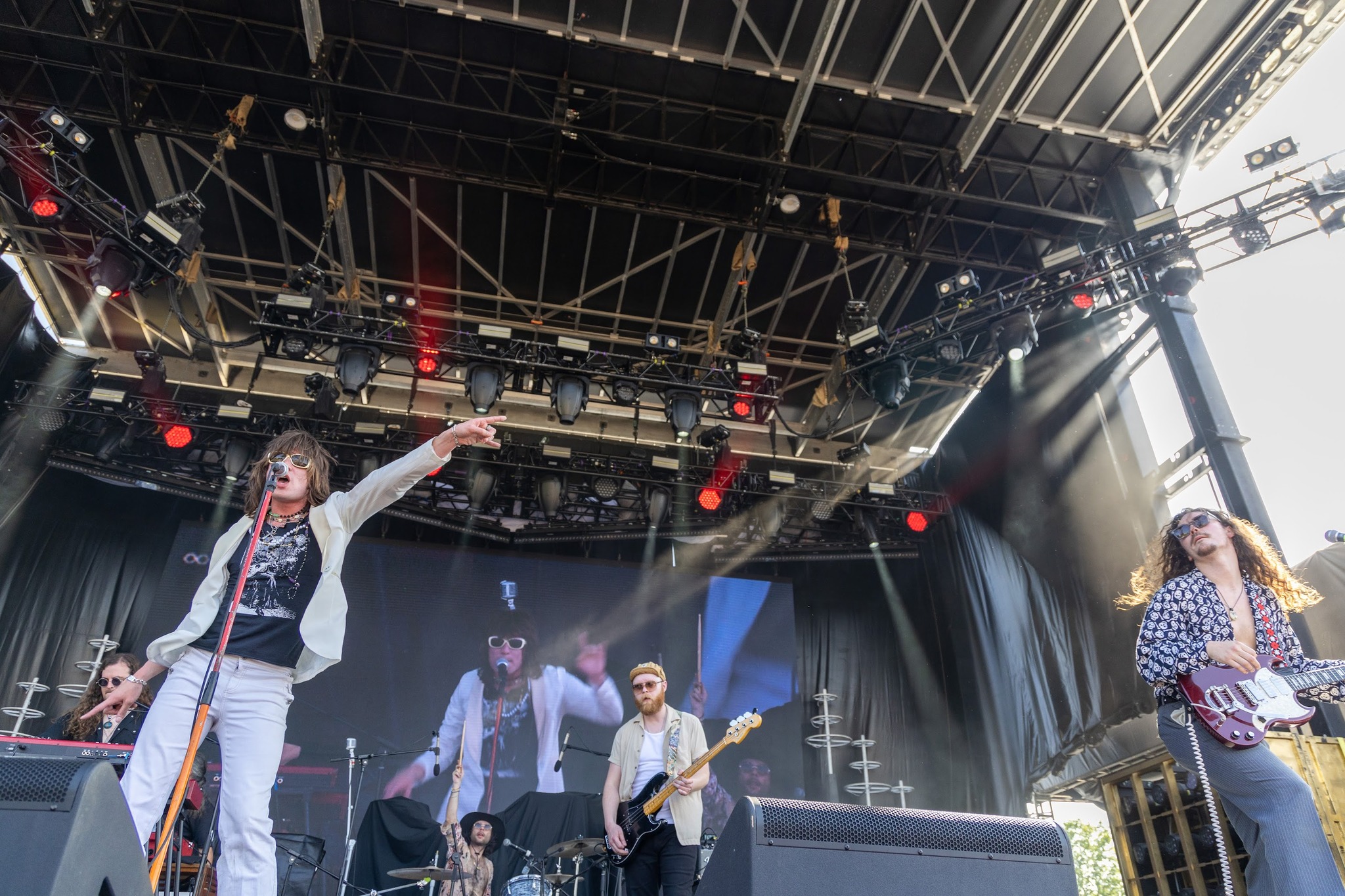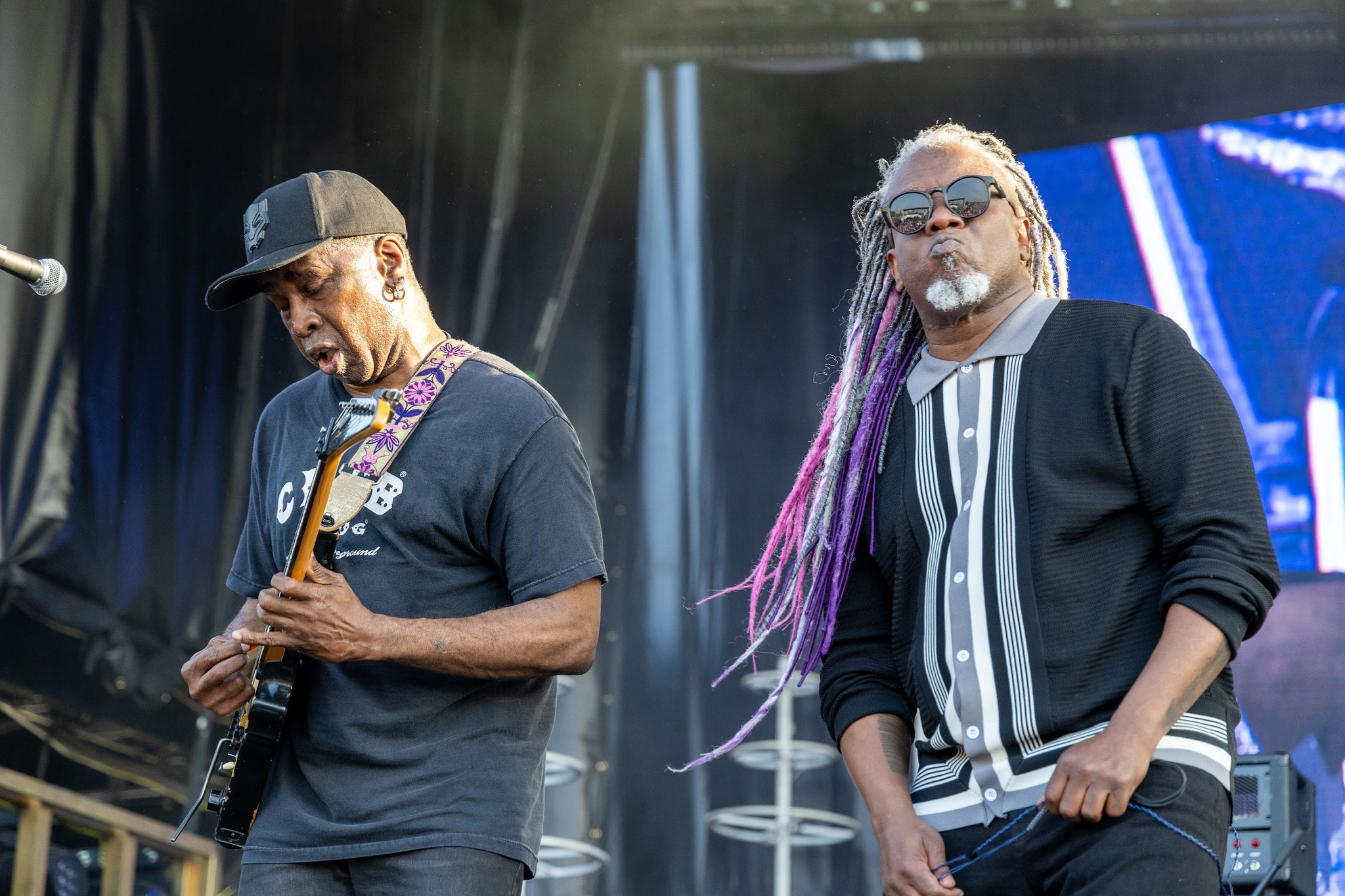 Saturday at Beale Street festival seemed nearly all about the Volkswagen stage (with a few key exceptions). Early in the day Sleep Theory and then after that, Mac Saturn, who seemed to be channeling both Mick Jagger style and energy, followed by a change of genre, but not a change of intensity in the dramatic performance of Living Color. In the city of Memphis, home of Elvis, Living Color lead singer Corey Glover had the crowd chanting through his tune 'Elvis is Dead' with ironic glee. Bouncing through the next set, was Colony House, a newcomer with great pop rock energy and cute boy appeal. The Struts and Greta Van Fleet - a pairing of acts firmly planted in glam rock glory. (Yeah, some may argue with me as listing Van Fleet amongst the glam, but vocals aside, their live stage performance is very glam.) Dedicated fans of Greta Van Fleet were already waiting for Greta Van Fleet at their stage railing at 2pm in the afternoon. Lead singer Josh Kiszka puckishly carried two dozen white roses on stage and then proceeded to lob blooms at elated ladies.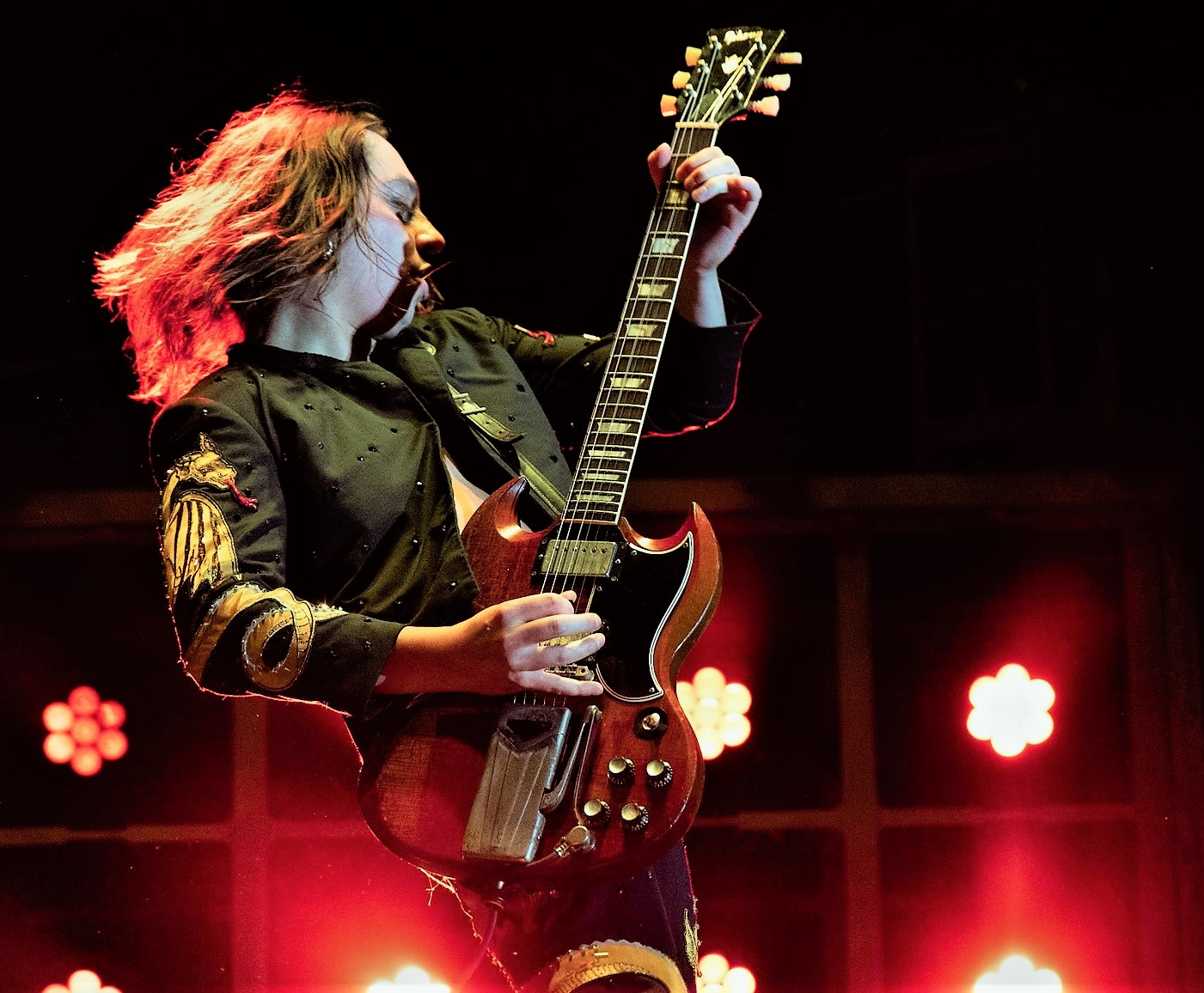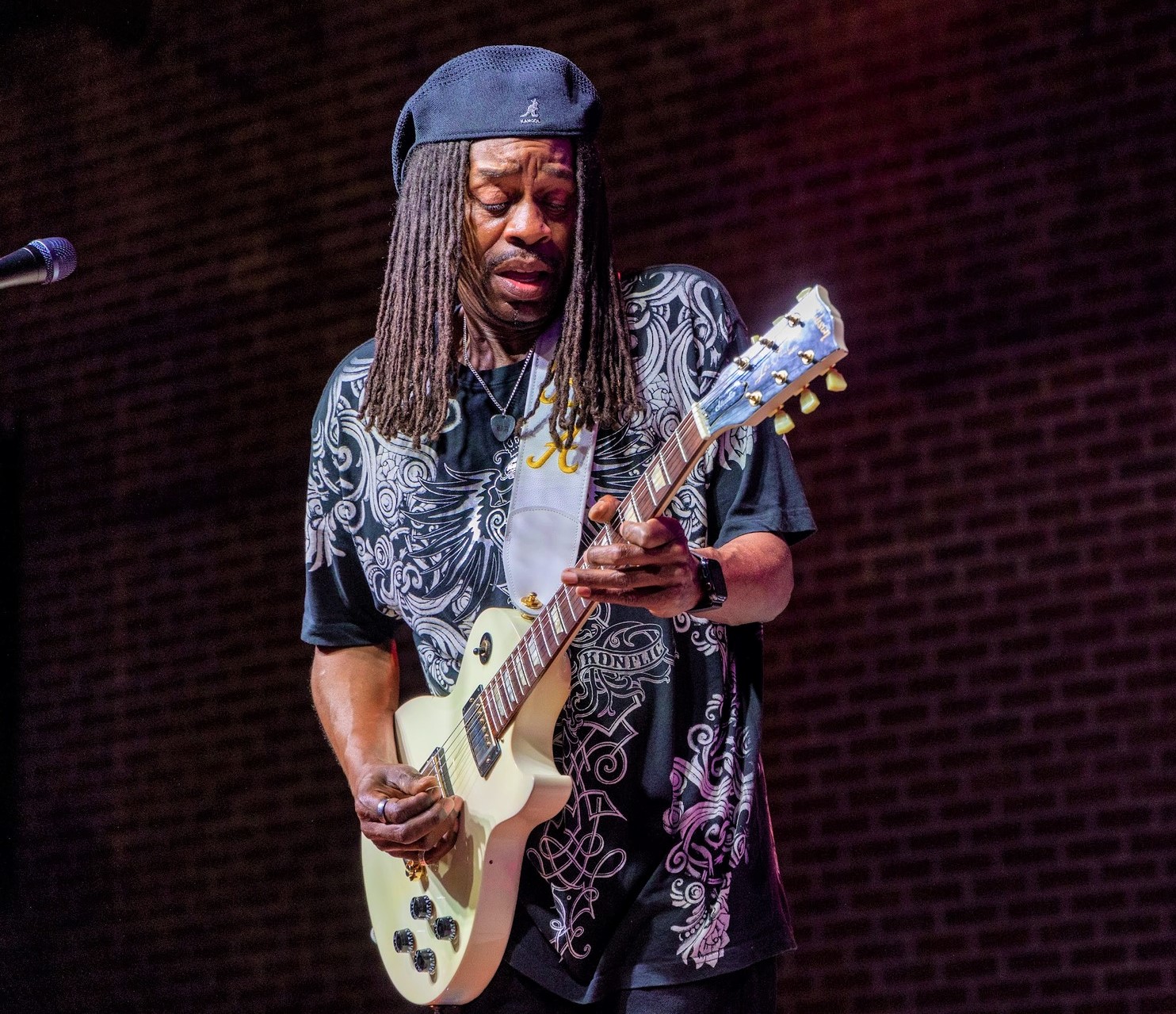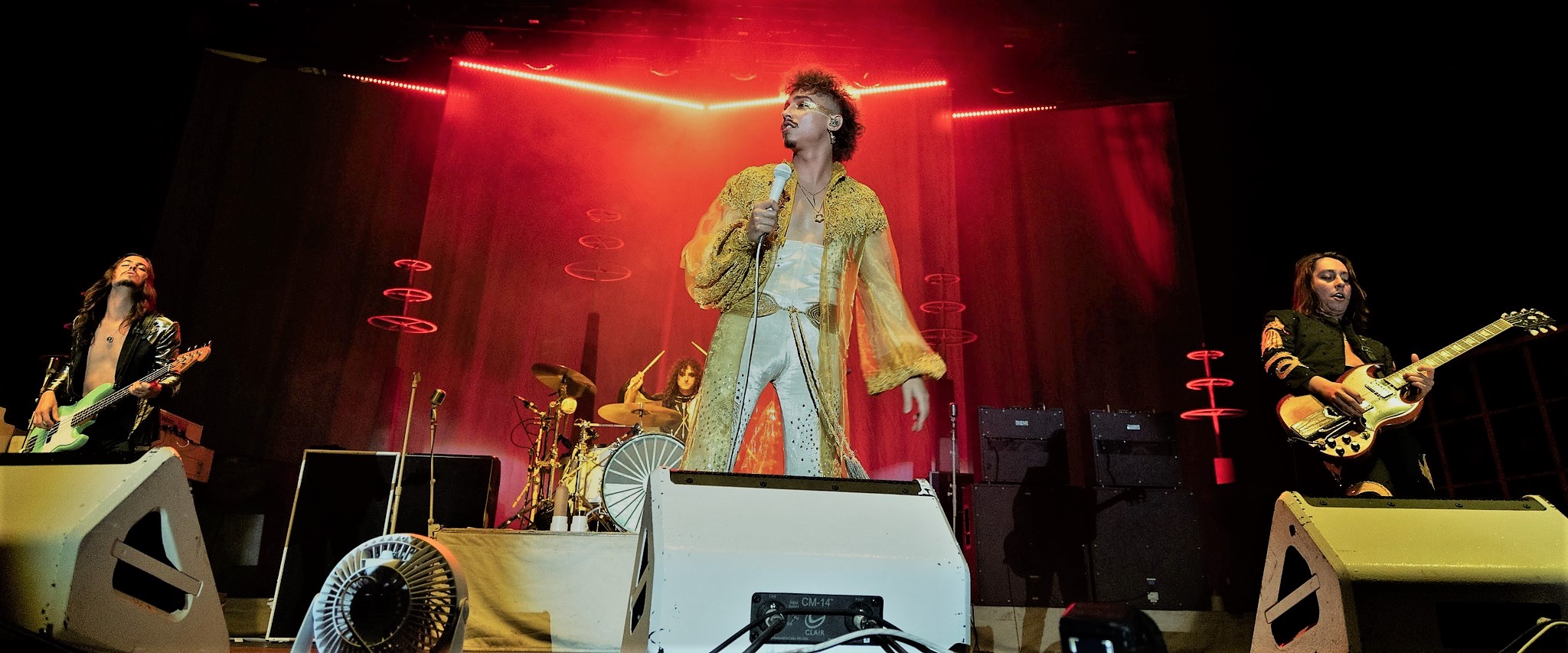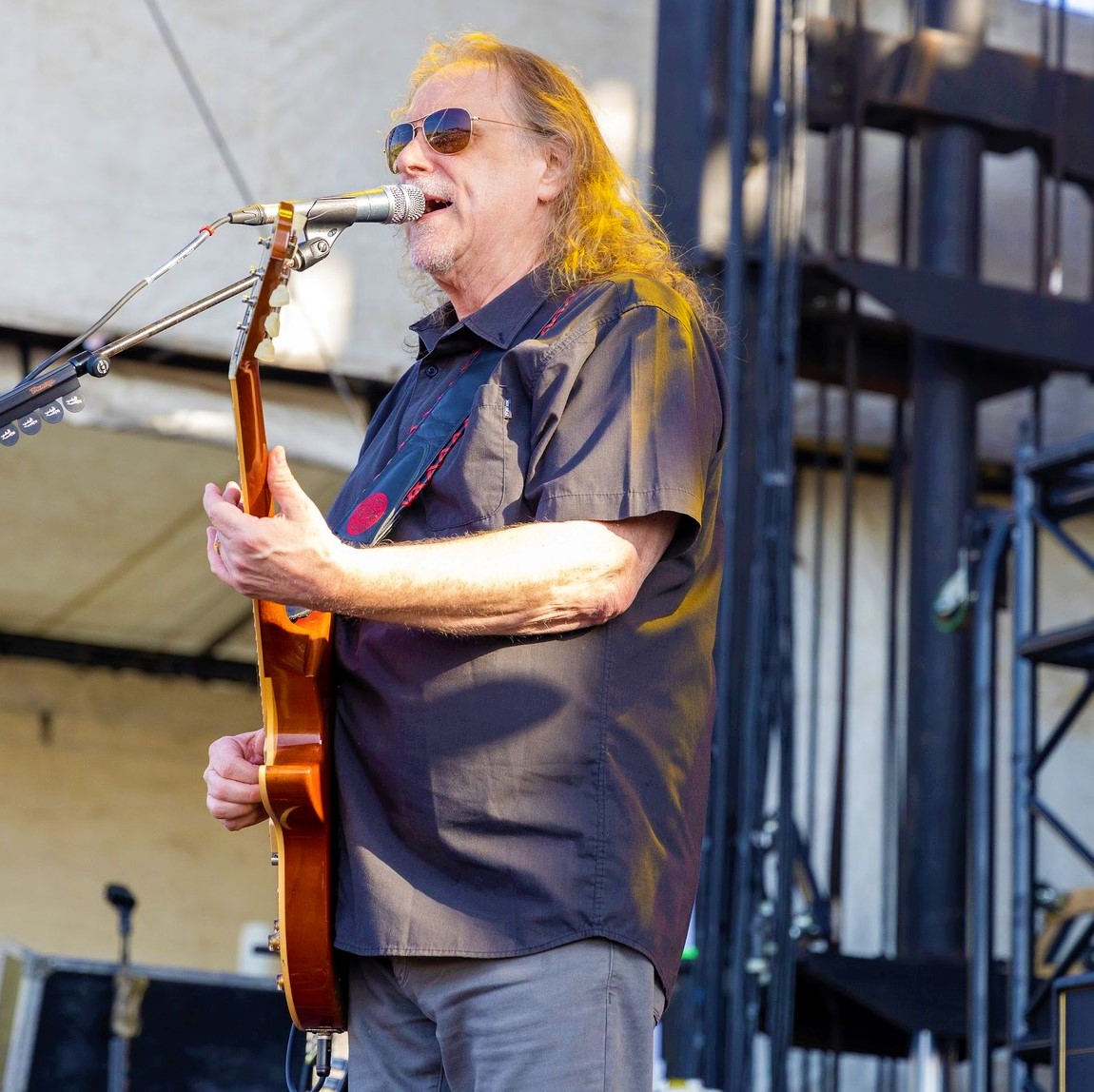 All that on one stage, it was quite a day-- but the breakout story of the fest was Glorilla who appeared on the Bud Light stage and brought out Memphis native Moneybagg Yo for a few songs.  Her set was followed by none other than THE ROOTS. Concert goers who missed out on the both the jam (Gov't Mule) hard rock (Halestorm) stylings of the ZYN stage probably felt like they had entered into an alternate universe as they exited through Hardy's country set, which featured unquestionably patriotic lyrics about being a 'redneck' and 'loving your country'.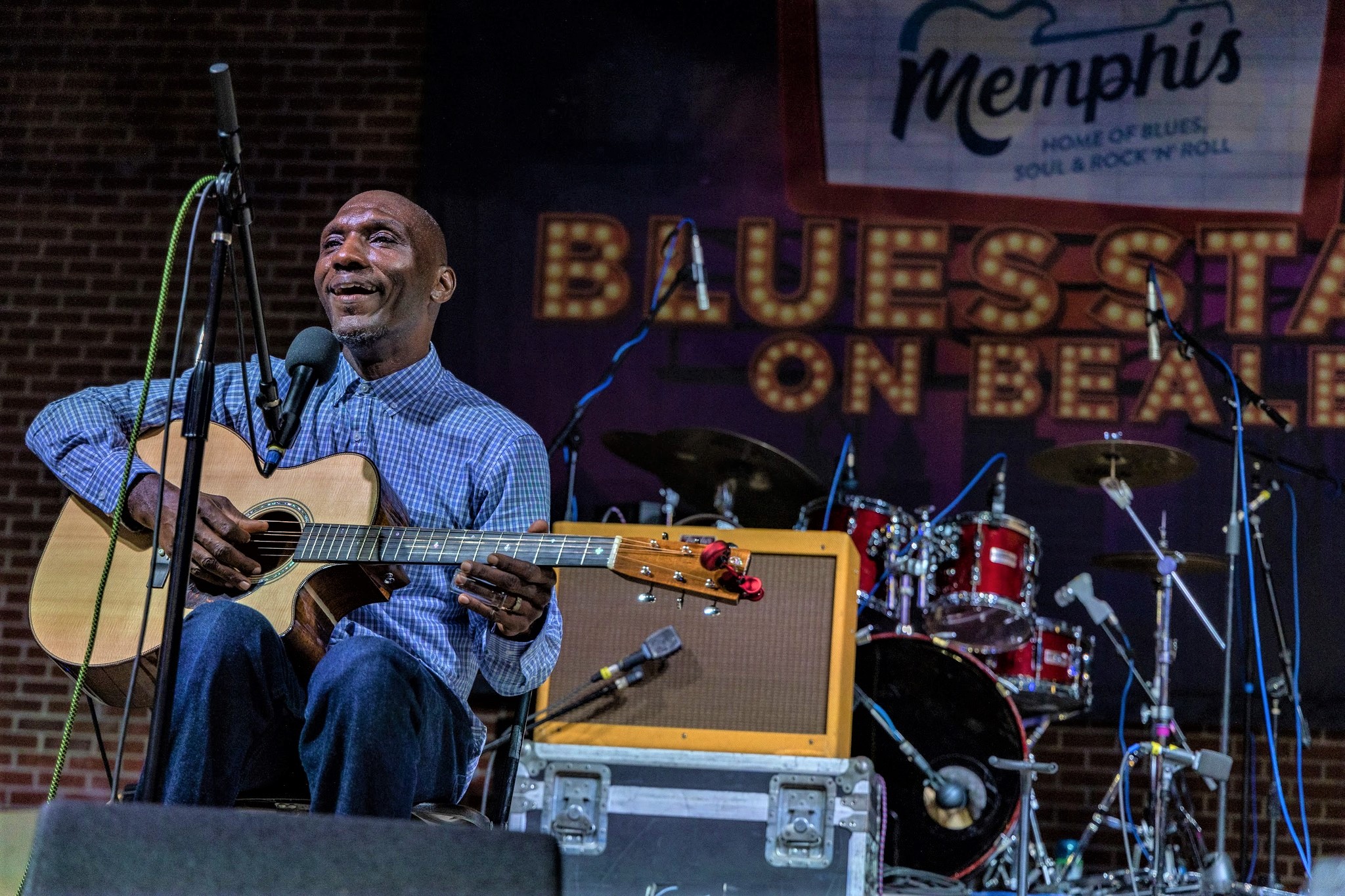 Free concert goers downtown found there was much to love in this country with Cedric Burnside's set. Sunday began cheerfully at the ZYN stage with pop rock acts Beach Weather and then Moon Taxi, leading to a break for Andy Grammer's upbeat country music infusion. The crowd was enthralled with Grammer, and a good many concert-goers remained stationary for Young the Giant afterwards, or it could simply have been they were waiting for AJR. At the Bud Light stage ille Manny and then Eric Benet warmed up the crowd for the impressive Yola, the rarely seen Dru Hill, and finally the R&B delight Jasmine Sullivan. All of these acts were good, but most of the fest action was over at the Volkswagen stage with the Dirty Streets and Shovels & Rope gathering a sprawling crowd for mid-afternoon set of Gary Clark Jr.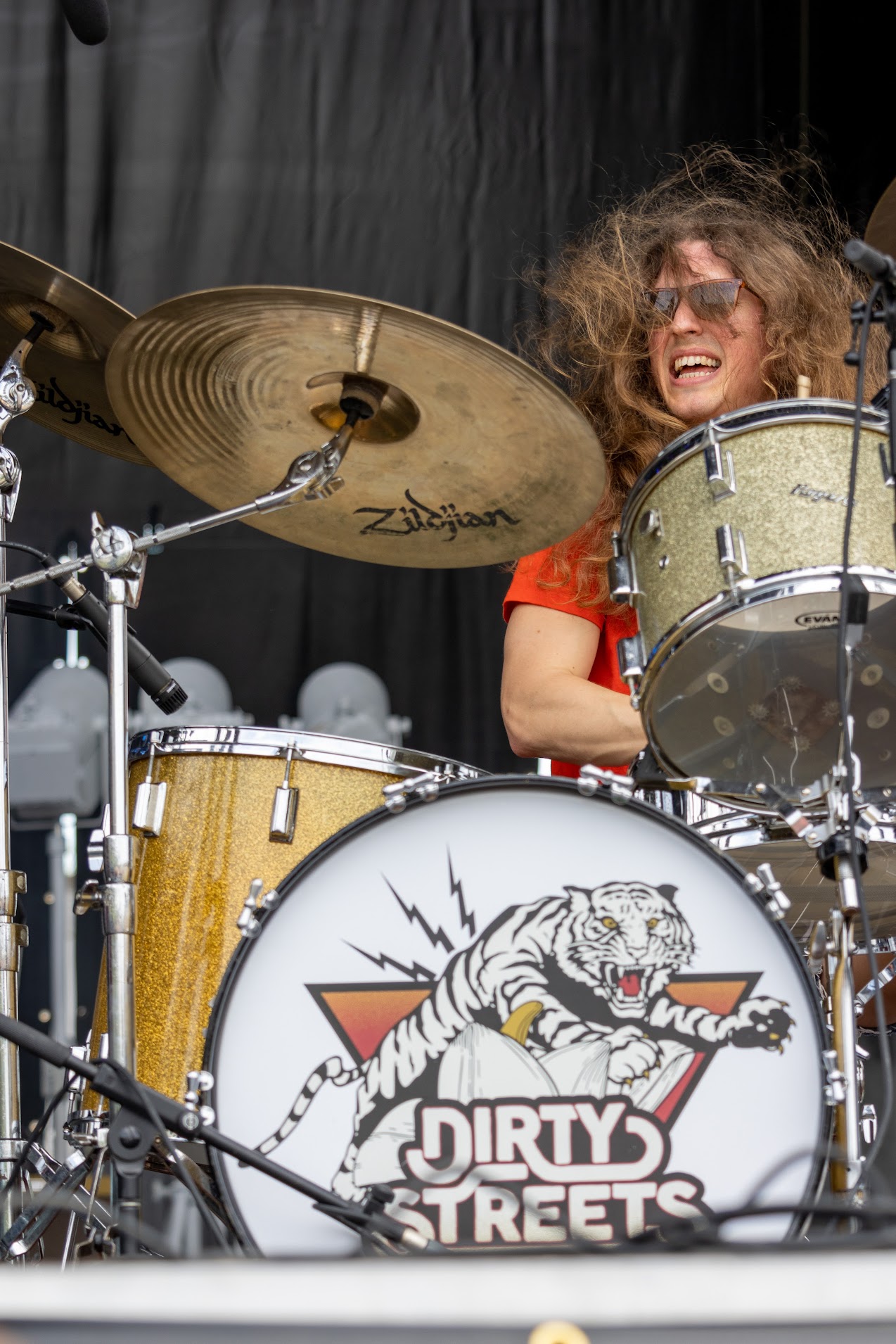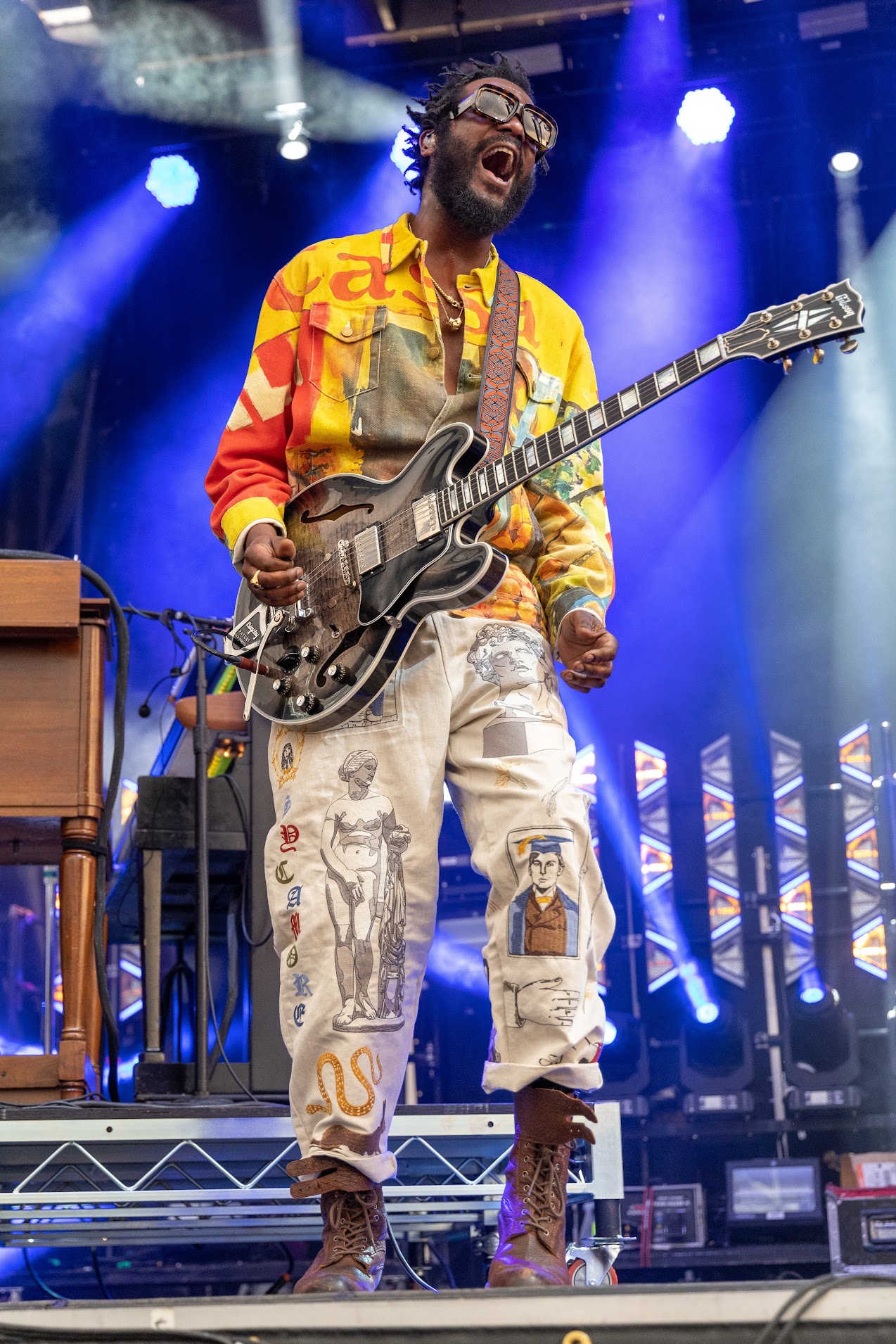 Gary Clark Jr., who has famously tweeted "I DONT KNOW WHAT TO WITH THIS HAIR SO I PUT A HAT ON IT." appeared, for a change, hat-less. His short spiky dreadlocks added to the aura of this brilliant guitarist's set in a way that had the crowd whispering "he's channeling Hendrix..." Indeed if Gary Clark Jr. keeps playing this well, he may be appreciated as being equally gifted.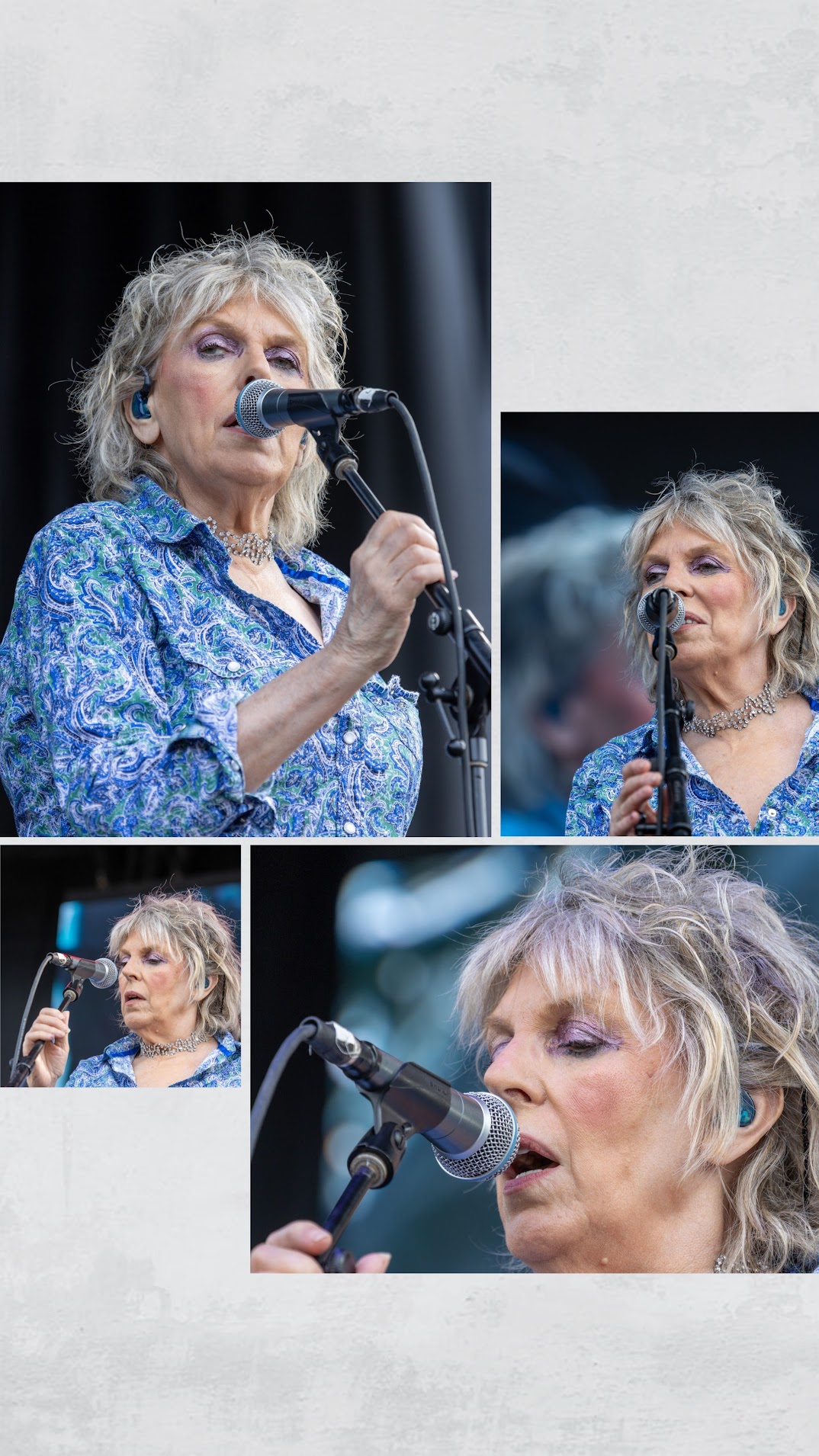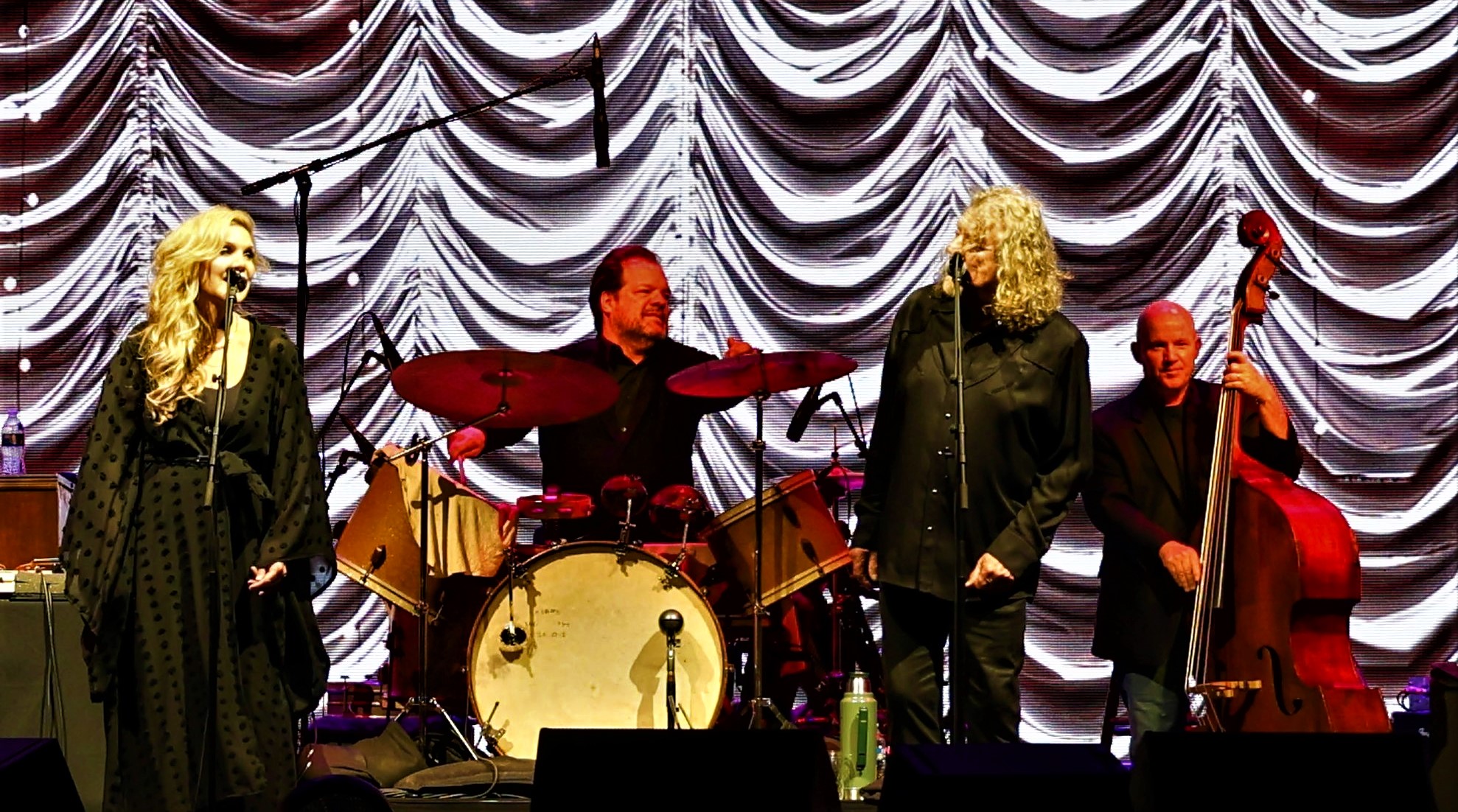 In a kind of book-end to Saturday's glam rock extravaganza was the Sunday night set first country great Lucinda Williams, and then Robert Plant & Alison Krauss - here a Led Zeppelin rock original in his present incarnation, singing torch songs, songs the crowd sang along with as they meandered home. Meanwhile, downtown concert-goers ended their weekend with the free treat of Los Lobos.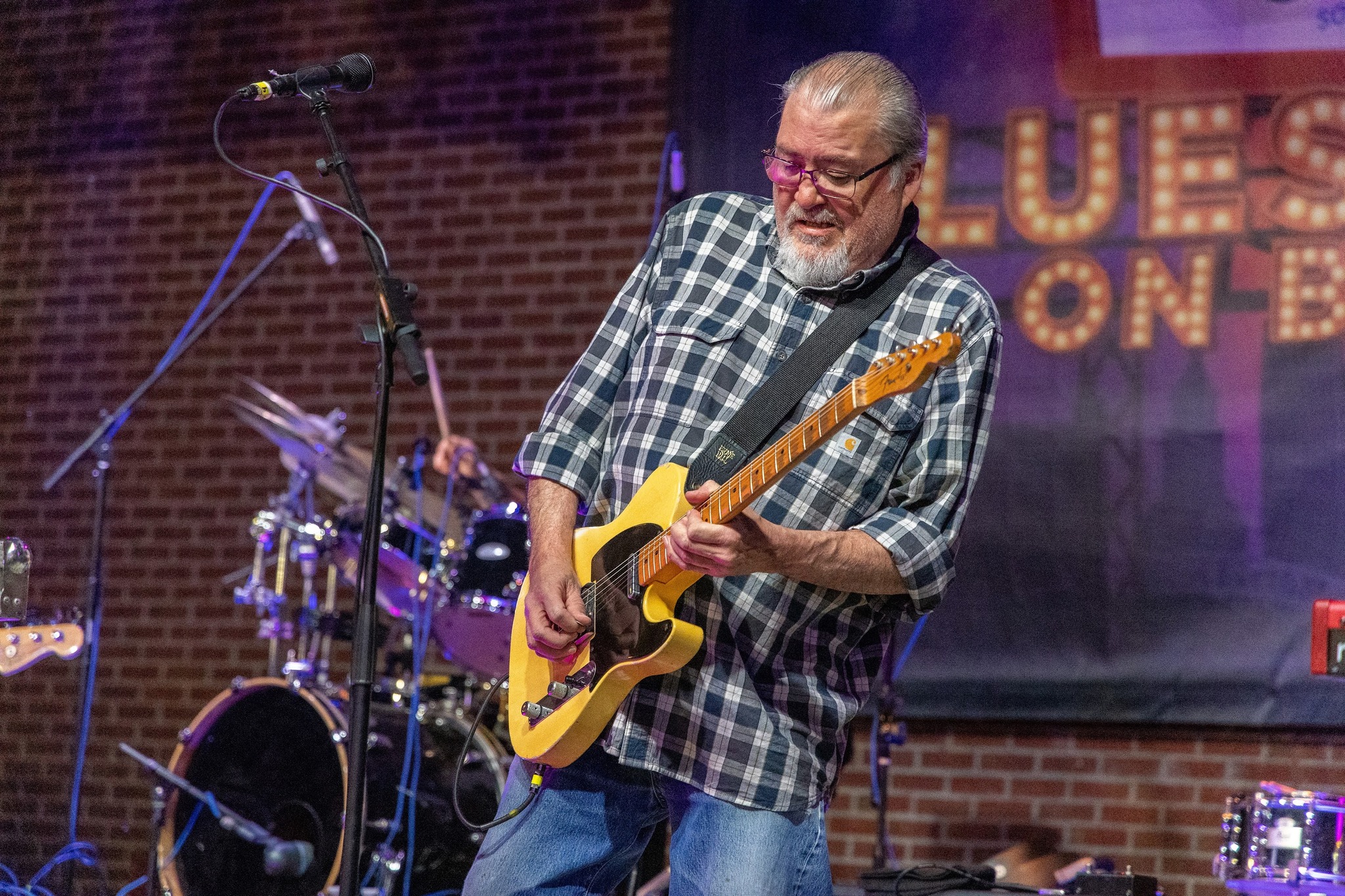 Weeks leading up to the festival saw notable gun crime in downtown Memphis that had some attendees voicing advance concerns for their safety. This writer noted that the overall beauty and niceness of the new park, along with well-planned event security felt very safe. As a single woman I did not worry at all. There was an overall feeling that downtown Memphis is on the improve, and with headlining festival sets of decent length I fully expect the crowds to be larger and sprawling for 2024.  What will next year's lineup bring?