GRAMMY Award-winning singer, songwriter and musician Billy Strings will extend his 2023 headline tour through this summer including newly confirmed shows at Norfolk's Chartway Arena, Boston's Leader Bank Pavilion (two nights), Portland, ME's Thompson's Point (two nights), Knoxville's Knoxville Civic Coliseum and Huntsville's Orion Amphitheater (two nights) among others. Strings will also return to Europe in August for three dates in Germany. See below for complete tour itinerary.
Tickets will be available for pre-sale starting this Wednesday, February 15 at 10:00am local time with general on-sale following this Friday, February 17 at 10:00am local time. Full details can be found at www.billystrings.com/tour.
The summer dates are just the latest added to Strings' extensive 2023 run, which includes arena shows at Nashville's Bridgestone Arena (two nights, both sold out), Atlantic City's Hard Rock Live at Etess Arena (three nights), Charlottesville's John Paul Jones Arena (two nights), Atlanta's State Farm Arena (sold out), Tampa's Yuengling Center, Austin's Moody Center (two nights) and Charleston's North Charleston Coliseum (two nights) among many others. Additionally, Strings will return to the historic Ryman Auditorium on February 26 for a third sold-out Nashville show.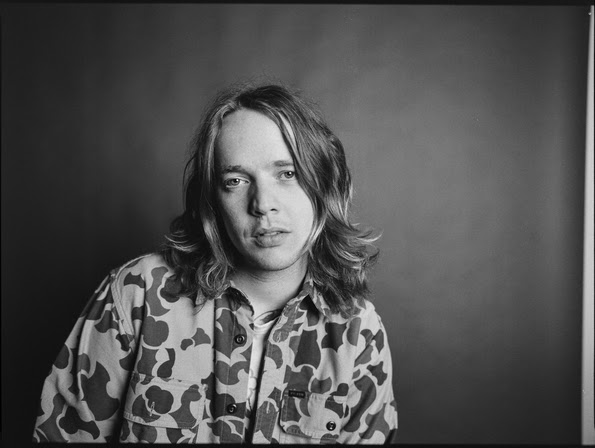 The upcoming performances add to yet another landmark year for Strings, who released Me/And/Dad, the first album he's recorded with his dad, Terry Barber, this past fall via Rounder Records (stream/purchase here). The product of a longtime dream, the record features new versions of fourteen bluegrass and country classics that the two have been playing together since Strings was a young child. Released to overwhelming acclaim, NPR Music praises, "exuberant interplay…a match made tender by the familiar harmonies of these two lifelong picking partners," while The Wall Street Journal declares, "Me/And/Dad works beautifully…the guitars from the principals along with mandolin, banjo, fiddle and bass are expertly played with joy and verve" and Billboard proclaims, "Top-notch, wooly bluegrass picking wraps around distinct, family harmonies throughout."
In celebration of the release, Strings and Barber were recently featured on NPR's "All Things Considered" speaking with host Ailsa Chang, while Strings was also featured on "CBS Sunday Morning" speaking with correspondent Conor Knighton.
ME/AND/DAD TRACK LIST
1. Long Journey Home (bluegrass traditional)
2. Life To Go (written by George Jones)
3. Way Downtown (written by Doc Watson)
4. Little Blossom (written by Hank Thompson)
5. Peartree (written by Arthel Lane "Doc" Watson, Gaither Carlton)
6. Stone Walls and Steel Bars (written by Ray Pennington, Roy Eugene Marcum)
7. Little White Church (written by Eugene Wellman)
8. Dig A Little Deeper (In The Well) (written by Jody Emerson, Roger Bowling)
9. Wandering Boy (written by A.P. Carter)
10. John Deere Tractor (written by Lawrence Hammond)
11. Frosty Morn (bluegrass traditional)
12. I Haven't Seen Mary In Years (written by Damon Black)
13. Little Cabin Home On The Hill (written by Lester Flatt, Bill Monroe)
14. Heard My Mother Weeping (written by Carl Story, Lowell Blanchard)
 
BILLY STRINGS CONFIRMED TOUR DATES
BOLD on-sale this Friday, February 17 at 10:00am local time
February 16—Atlantic City, NJ—Hard Rock Live at Etess Arena
February 17—Atlantic City, NJ—Hard Rock Live at Etess Arena
February 18—Atlantic City, NJ—Hard Rock Live at Etess Arena (SOLD OUT)
February 19—Nashville, TN—Grand Ole Opry – A Tribute to Leslie Jordan
February 21—Charlottesville, VA—John Paul Jones Arena
February 22—Charlottesville, VA—John Paul Jones Arena
February 24—Nashville, TN—Bridgestone Arena (SOLD OUT)
February 25—Nashville, TN—Bridgestone Arena (SOLD OUT)
February 26—Nashville, TN—Ryman Auditorium (SOLD OUT)
March 3—Winston-Salem, NC—Lawrence Joel Veterans Memorial Coliseum – Doc Watson's 100th Birthday Show
March 4—Winston-Salem, NC—Lawrence Joel Veterans Memorial Coliseum
March 7—Athens, GA—Georgia Theatre (SOLD OUT)
March 10—Atlanta, GA—State Farm Arena (SOLD OUT)
March 11—Charleston, SC—North Charleston Coliseum (SOLD OUT)
March 12—Charleston, SC—North Charleston Coliseum
March 16—Cincinnati, OH—The Andrew J Brady Music Center (SOLD OUT)
March 17—Cincinnati, OH—The Andrew J Brady Music Center (SOLD OUT)
March 18—Cincinnati, OH—The Andrew J Brady Music Center (SOLD OUT)
April 13—Southaven, MS—Landers Center
April 14—Mobile, AL—Mobile Civic Center Arena
April 15—Mobile, AL—Mobile Civic Center Arena
April 18—Tampa, FL—Yuengling Center (SOLD OUT)
April 20—St. Augustine, FL—St. Augustine Amphitheatre (SOLD OUT)
April 21—St. Augustine, FL—St. Augustine Amphitheatre (SOLD OUT)
April 22—St. Augustine, FL—St. Augustine Amphitheatre (SOLD OUT)
April 29-30—Los Angeles, CA—Hollywood Bowl – Willie Nelson's 90th Birthday (SOLD OUT)
May 11—Morrison, CO—Red Rocks Amphitheatre (SOLD OUT)
May 12—Morrison, CO—Red Rocks Amphitheatre (SOLD OUT)
May 13—Denver, CO—Mission Ballroom
May 17—Phoenix, AZ—Arizona Financial Theatre (SOLD OUT)
May 19—Los Angeles, CA—Greek Theatre (SOLD OUT)
May 20—San Diego, CA—Cal Coast Credit Union Open Air Theatre (SOLD OUT)
May 21—San Diego, CA—Cal Coast Credit Union Open Air Theatre
May 24—Las Vegas, NV—Brooklyn Bowl (SOLD OUT)
May 26—Napa, CA—BottleRock Napa Valley
June 2—Austin, TX—Moody Center
June 3—Austin, TX—Moody Center
June 7—Tulsa, OK—BOK Center
June 9—St. Louis, MO—Chaifetz Arena
June 10—Indianapolis, IN—TCU Amphitheater at White River State Park (SOLD OUT)
June 11—Indianapolis, IN—TCU Amphitheater at White River State Park (SOLD OUT)
June 13—Cleveland, OH—Jacobs Pavilion (SOLD OUT)
June 14—Cleveland, OH—Jacobs Pavilion (SOLD OUT)
June 16—Clarkston, MI—Pine Knob Music Theatre (SOLD OUT)
June 17—Chicago, IL—Huntington Bank Pavilion at Northerly Island (SOLD OUT)
July 13—Cary, NC—Koka Booth Amphitheatre
July 14—Cary, NC—Koka Booth Amphitheatre
July 15—Cary, NC—Koka Booth Amphitheatre
July 19—Norfolk, VA—Chartway Arena
July 21—Bridgeport, CT—Hartford HealthCare Amphitheater
July 22—Essex Junction, VT—Midway Lawn at Champlain Valley Expo
July 23—Essex Junction, VT—Midway Lawn at Champlain Valley Expo
July 25—Boston, MA—Leader Bank Pavilion
July 26—Boston, MA—Leader Bank Pavilion
July 28—Portland, ME—Thompson's Point
July 29—Portland, ME—Thompson's Point
July 30—Newport, RI—Newport Folk Festival (SOLD OUT)
August 7—Frankfurt, Germany—Batschkapp
August 8—Berlin, Germany—Huxleys
August 9—Hamburg, Germany—Grobe Freiheit 36
August 24—Knoxville, TN—Knoxville Civic Coliseum
August 25—Huntsville, AL—The Orion Amphitheater
August 26—Huntsville, AL—The Orion Amphitheater