Grammy Award-winning singer, songwriter, performer and musician Billy Strings will release his highly anticipated new album, Renewal, September 24 via Rounder Records (pre-order here). Ahead of the release, new song, "Fire Line," is debuting today. Listen/share HERE
Produced by Jonathan Wilson (Conor Oberst, Roger Waters, Father John Misty) and recorded at Nashville's Sound Emporium Studios, Renewal solidifies Strings' position as a singular artist—one who honors the history of the music that inspires him, while continually pushing it forward. With the record's sixteen tracks, Strings shares a more personal and honest perspective through his songwriting, while incorporating his wide range of influences with elements of bluegrass, classic rock, metal, psychedelic music and more.
Reflecting on the album, Strings shares, "A lot of people call us a bluegrass band and I don't even know if that's what we are anymore. You've got to let the song do its thing. So that's what I try to do—write songs and let them come out however they do. I listen to it now and it's emotional. I've always doubted myself, and I still do, but this album makes me think, 'Hey, you're doing all right, kid. You just need to keep going.'"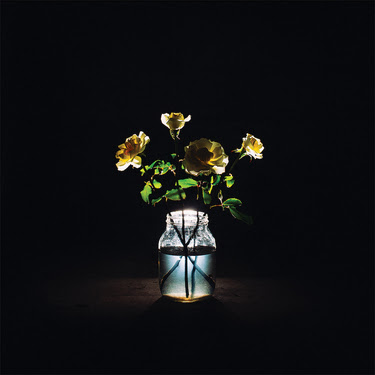 In addition to Strings (vocals, guitar, mandolin, piano, synth, guitjo) and Wilson (celesta, percussion, harpsicord), the record features Strings' band—Billy Failing (banjo, piano, background vocals), Royal Masat (bass, background vocals) and Jarrod Walker (mandolin, guitar, background vocals)—as well as special guest musicians Spencer Cullum (pedal steel), John Mailander (violin) and Grant Millikem (synth).
Known for his electric live performances, Strings will make his debut on PBS' "Austin City Limits" as part of the legendary program's upcoming 47th season and will continue his extensive headline tour through the end of this year. Forthcoming stops include Gilford's Bank of New Hampshire Pavilion (two nights), New Haven's Westville Music Bowl (two nights), Las Vegas' Event Lawn at Virgin Hotels Las Vegas (two nights), Spokane's Spokane Pavilion at Riverfront, Seattle's King County's Marymoor Park, Minneapolis' The Palace Theatre (two nights), Philadelphia's The Fillmore (two nights), Detroit's The Fillmore (two nights) and Atlanta's The Eastern (four nights) among several others. See below for the complete itinerary. Full ticket details can be found at www.billystrings.com/tour.
Renewal adds to an already triumphant career for Strings, who won Best Bluegrass Album at the 63rd GRAMMY Awards for his 2019 record, Home.Released to overwhelming acclaim, The Associated Press praised the album, asserting, "it is his creative musical storytelling, paired with solid vocals on Home that should seal the deal, pleasing fans of the genre and creating some new ones…the perfect blend of pure talent and pluck," while The Wall Street Journal proclaimed, "Billy Strings has clearly emerged as a premier guitar flatpicker of this era" and Rolling Stone declared, "one of string music's most dynamic young stars." Strings and the record also topped Billboard's 2020 year-end chart in both Bluegrass categories: Top Bluegrass Artists and Top Bluegrass Albums.
Michigan-born and now Nashville-based, Strings is known as one of music's most compelling artists. Since his 2017 debut, he has been awarded Breakthrough Artist of the Pandemic at the 2021 Pollstar Awards, is nominated for Artist of the Year at the 2021 Americana Music Association Honors & Awards, won Guitar Player of the Year and New Artist of the Year at the 2019 International Bluegrass Music Awards and has performed on "Jimmy Kimmel Live!" and PBS' "Bluegrass Underground." A respected figure across all genres, Strings has also recently collaborated with a wide variety of artists including Bill Kreutzmann, Luke Combs, Del McCoury, Fences, RMR and many more.
RENEWAL TRACK LIST
1. Know It All
2. Secrets
3. Love and Regret
4. Heartbeat of America
5. In The Morning Light
6. This Old World
7. Show Me The Door
8. Hellbender
9. Red Daisy
10. The Fire On My Tongue
11. Nothing's Working
12. Hide and Seek
13. Ice Bridges
14. Fire Line
15. Running The Route
16. Leaders