It takes a hell of a lot to get me to brave the absolute sardine-pack that is a sold-out Ogden Theatre in Denver for 3 consecutive nights. There are very few bands that would warrant something like that but Billy Strings is up there at the top of the shortlist.  Over the course of a cold weekend in December, the city of Denver was lucky enough to get to take part in the only three-night run of Billy Strings' fall tour. After an especially rowdy cover-heavy first night, the band took the stage carrying the energy in from the night before.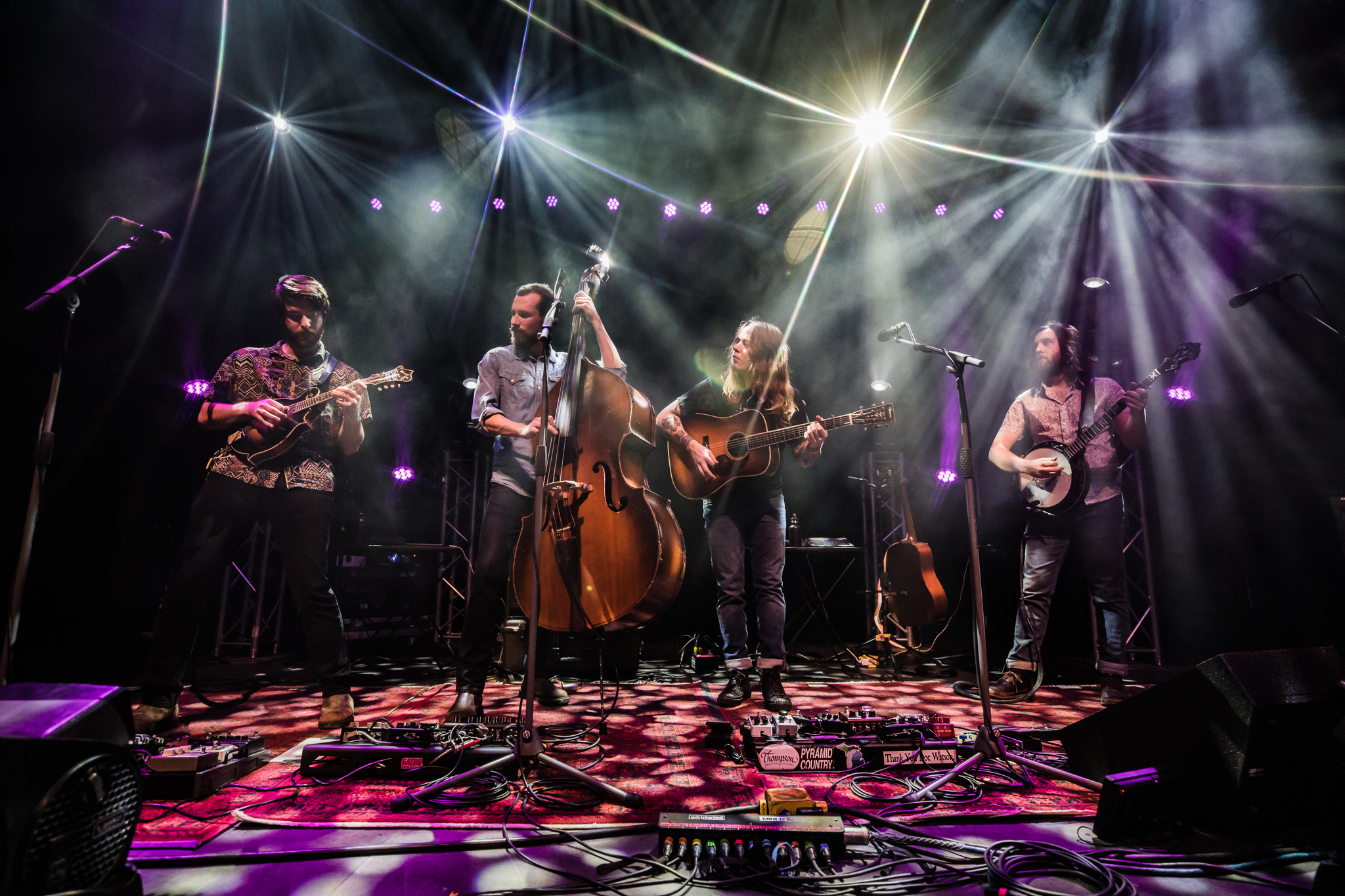 Two originals off the bands' most recent release, Home, kicked us off into the night followed closely by a swift rendition of Tony Rice's "Tipper." Played skillfully and with tasteful solos from Billy that channeled Tony's style while sprinkling in his own signature licks. This cover set a high standard for the rest of the night to come. Then came one of Strings' strongest original songs both lyrically and musically, "While I'm Waiting Here." This song is a beautifully written story of jailhouse love accompanied by a flowing dynamic composition that includes catchy hooks, a beautiful spacey jam complete with a soaring peak that the band built patiently together before handing the reins over to Billy to finally bring it crashing down.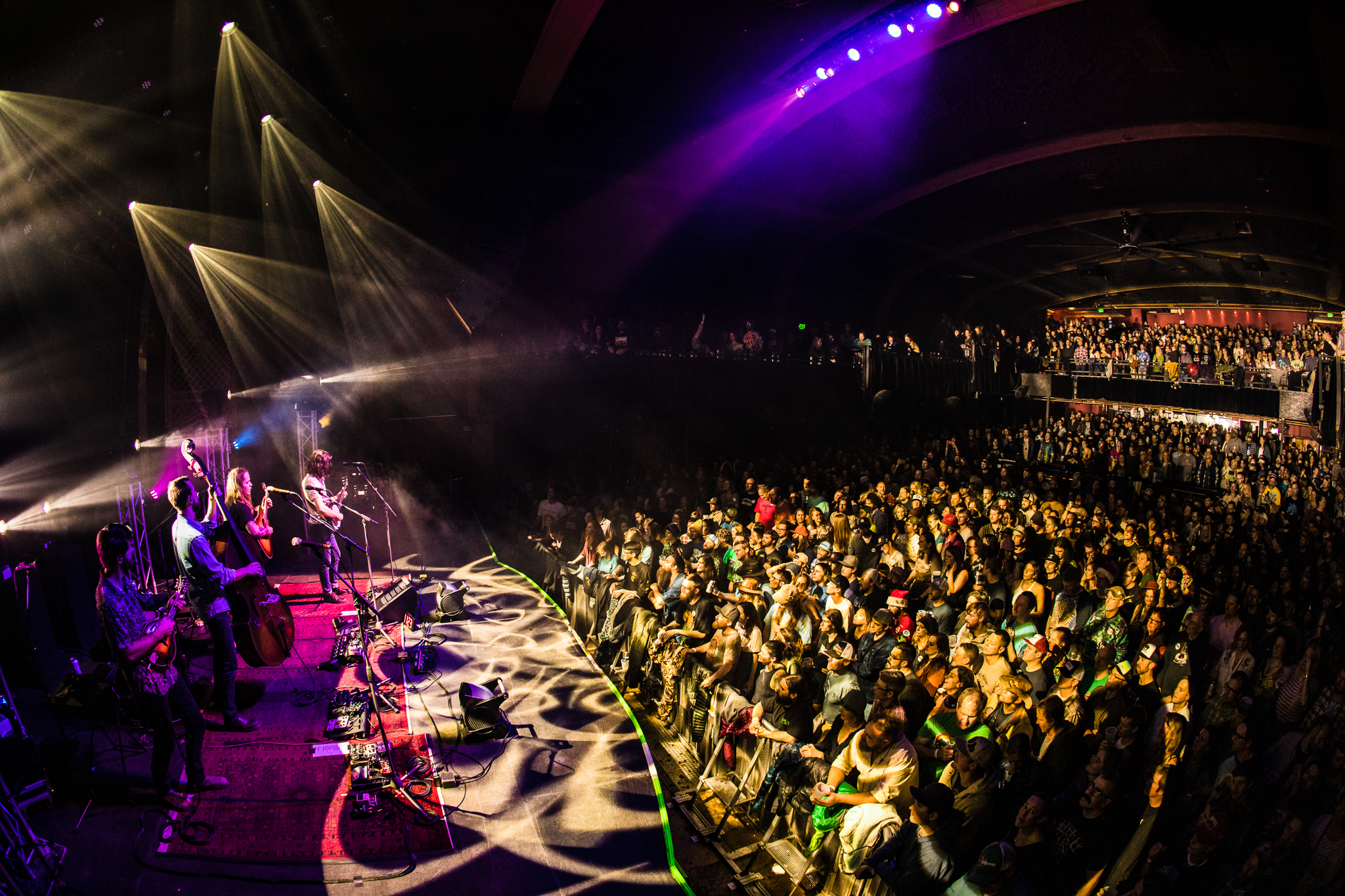 As the beginning notes of John Hartford's "I'm Still Here" rang out, I heard a man behind me shout in bliss, "I didn't pay my rent this week but I'm still here!" If you're reading this, I hope you got that figured out! The short instrumental breather of Jim & Jesse's bluegrass interpretation of the Monkee's "Last Train to Clarksville" led into the major exploratory section of the night that took shape in a twelve-minute version of banjo player, Billy Failing's original tune "So Many Miles." Out of a wandering jam section, the band built into the structure of the song before Failing took over and led us through a fierce solo that had the crowd roaring.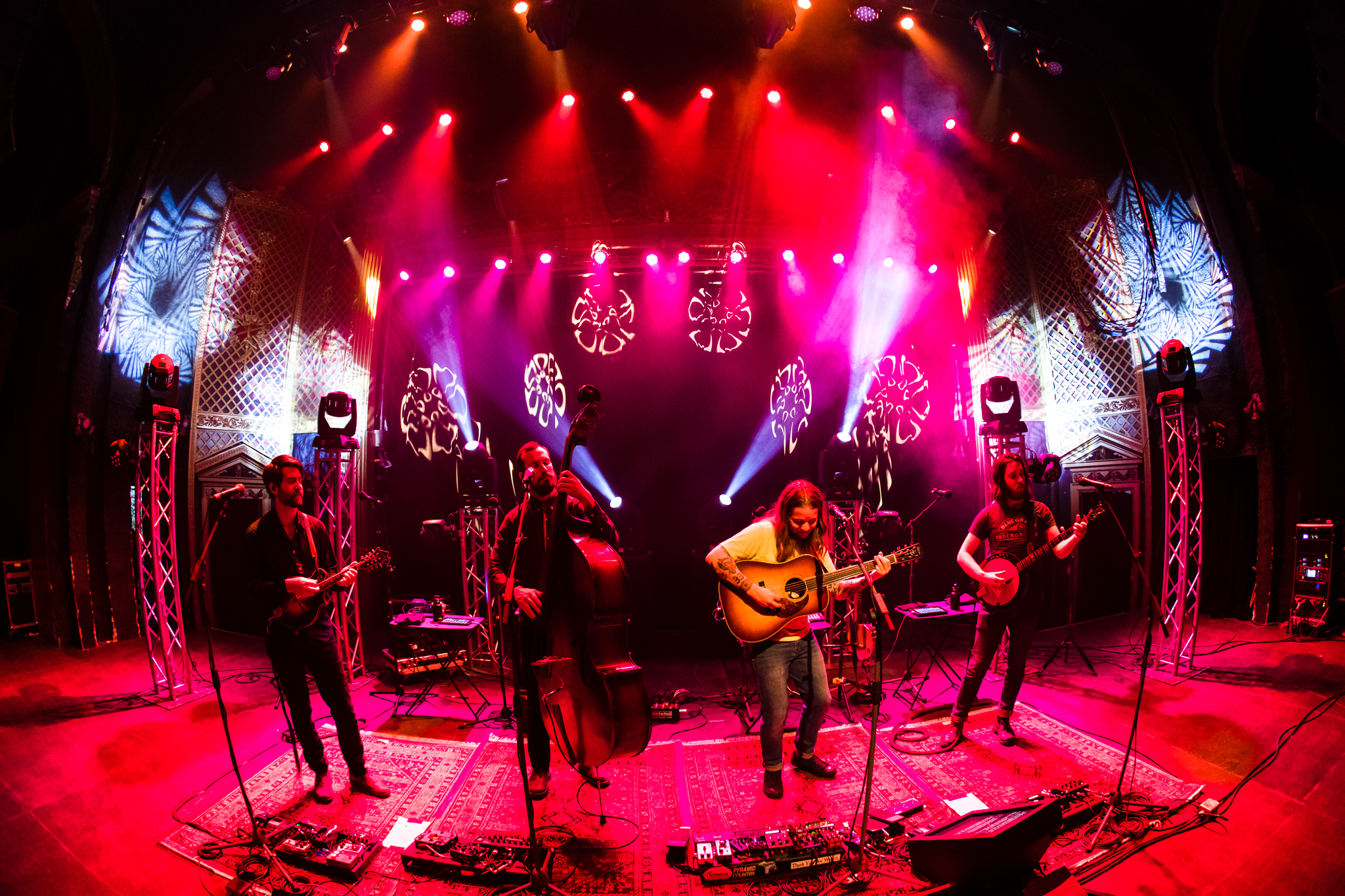 The poignant new original, "Enough To Leave", followed a classic Stanley Brothers cover lead by mandolin player, Jarrod Walker. This band never seems to place two slow songs in a row, so right when a ballad is about to end, you pretty much know what to expect next. Just seconds after the last chord of "Enough To Leave" rang out; Strings ripped open the iconic lick that sparked his seminal triumphant bluegrass original song, "Dust In A Baggie." This was one of the only times I have heard the crowd sing every lyric of the song loudly and actually felt proud and not irritated! "'Dust" transitioned flawlessly into the fast-paced original, "Running" which was followed by a rockin' cover of Jackson Browne's "Running on Empty" to end the set.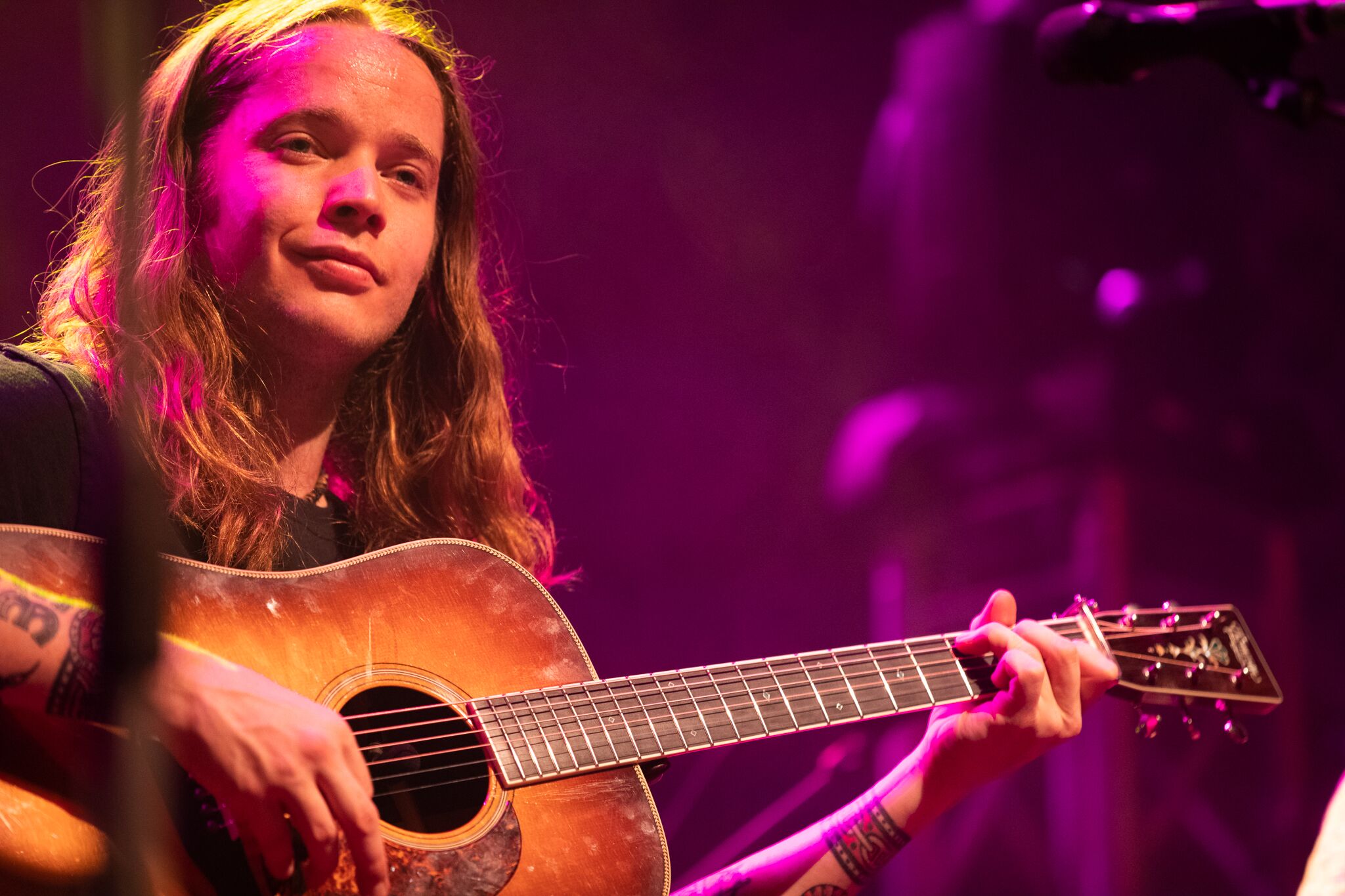 "Away From The Mire" off the September release, Home opened the second set and stretched itself into a 10+ minute journey into the psychedelic and fast-paced bluegrass original "Long Forgotten Dream." Constantly balancing new with old, the band then delivered two classic bluegrass cuts from the greats back to back, Dr. Ralph Stanley's "Ralph's Banjo Ride" followed by Bill Monroe's "Sweet Blue Eyed Darlin." The raucous rocker off 2017's Turmoil and Tinfoil, "Doin' Things Right" yielded the most dynamic section of improvisation of the night featuring psychedelic effects and a patient yet potent funk jam complete with highlighted "Get Back" (The Beatles) teases from bassist, Royal Masat.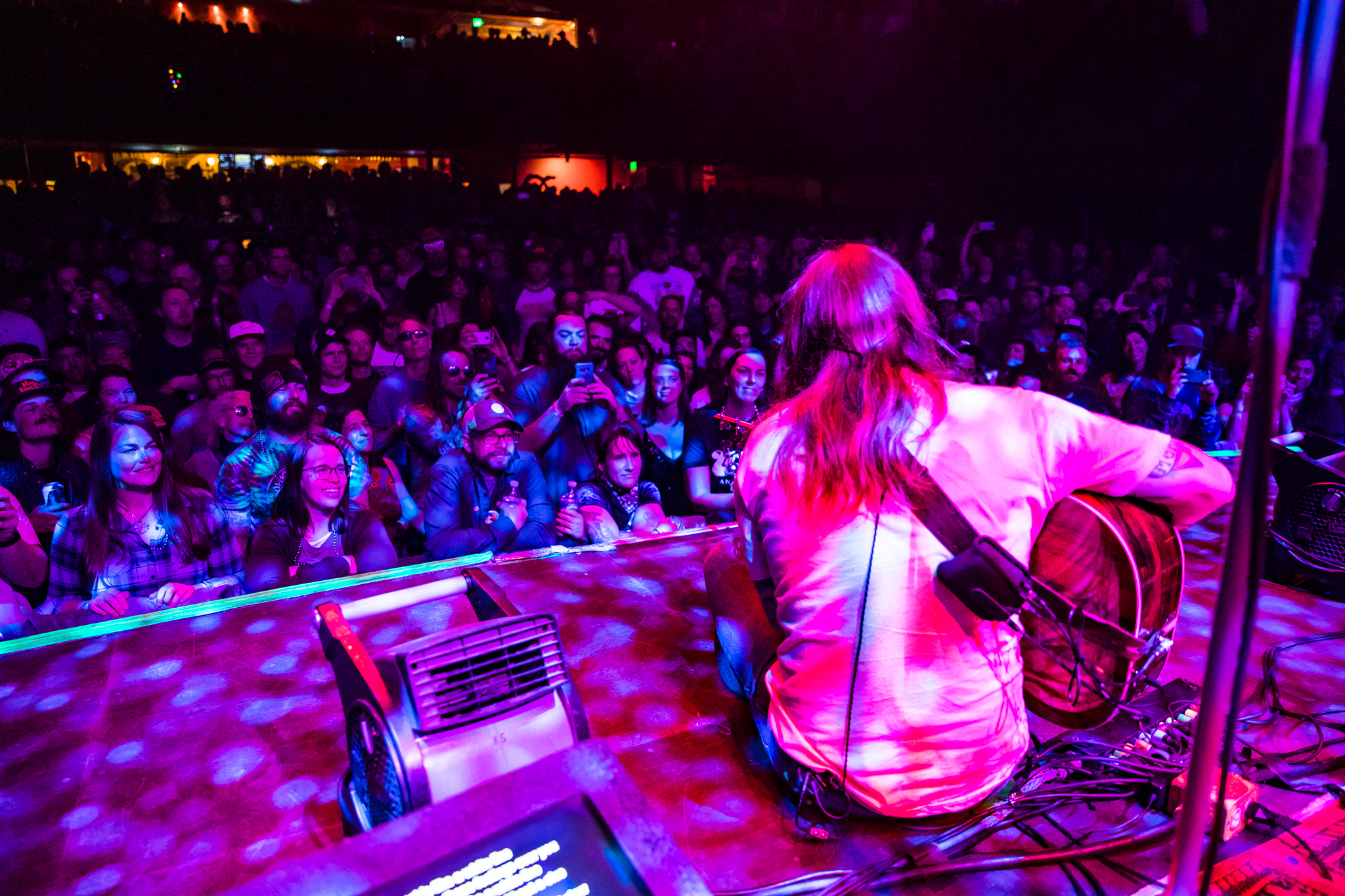 Next came my personal favorite tune of the night, a cover of Jimmy Cliff's "Sitting Here in Limbo" which many of us were turned onto by Jerry Garcia's interpretations. Through all the fiery instrumental jams, classic bluegrass sounds mixed with psychedelic rock, it's these types of covers that truly stand out and make this band special. Every word sung and note played are dripping with earnestness and intention. Failing's banjo solo was particularly delicate and well delivered. An outlandish version of "Highway Hypnosis," the tune co-written with Ronnie McCoury, led into the Hunter / Garcia ballad "China Doll" which came to an uproarious ending allowing the crowd to settle in for a few seconds before the band ripped into one of their strongest originals to play live, "Meet Me At The Creek." This version featured all three soloists taking the crowd along for three distinct rides, which brought forth the highest peak of the night yet. The band left the stage and after a solid 3 minutes of roaring crowd noise, returned to once again unplug and huddle up around a single microphone, this time for a cover of Steven Young's "Seven Bridges Road" which is now a staple in the band's repertoire.
The final show of the three-night run kicked off with a very appropriate Sunday night vibe full of traditional-sounding originals paired with actual traditional bluegrass tunes and classic rock covers. Having been ravished by two nights of unrelenting rock and roll, the crowd welcomed this tamed feeling with open arms. It wasn't until towards the end of the first set when the show took another turn into the title track off the most recent album, Home. Even with distorted guitar and swirling effects, this song has a bit of a sedated feel to it that had the crowd swaying back and forth content with whatever the band was able to offer. Next the Jeff Austin song, "Sorrow Is A Highway" lit the crowd ablaze and had folks jumping fueled by a full spectrum of emotions.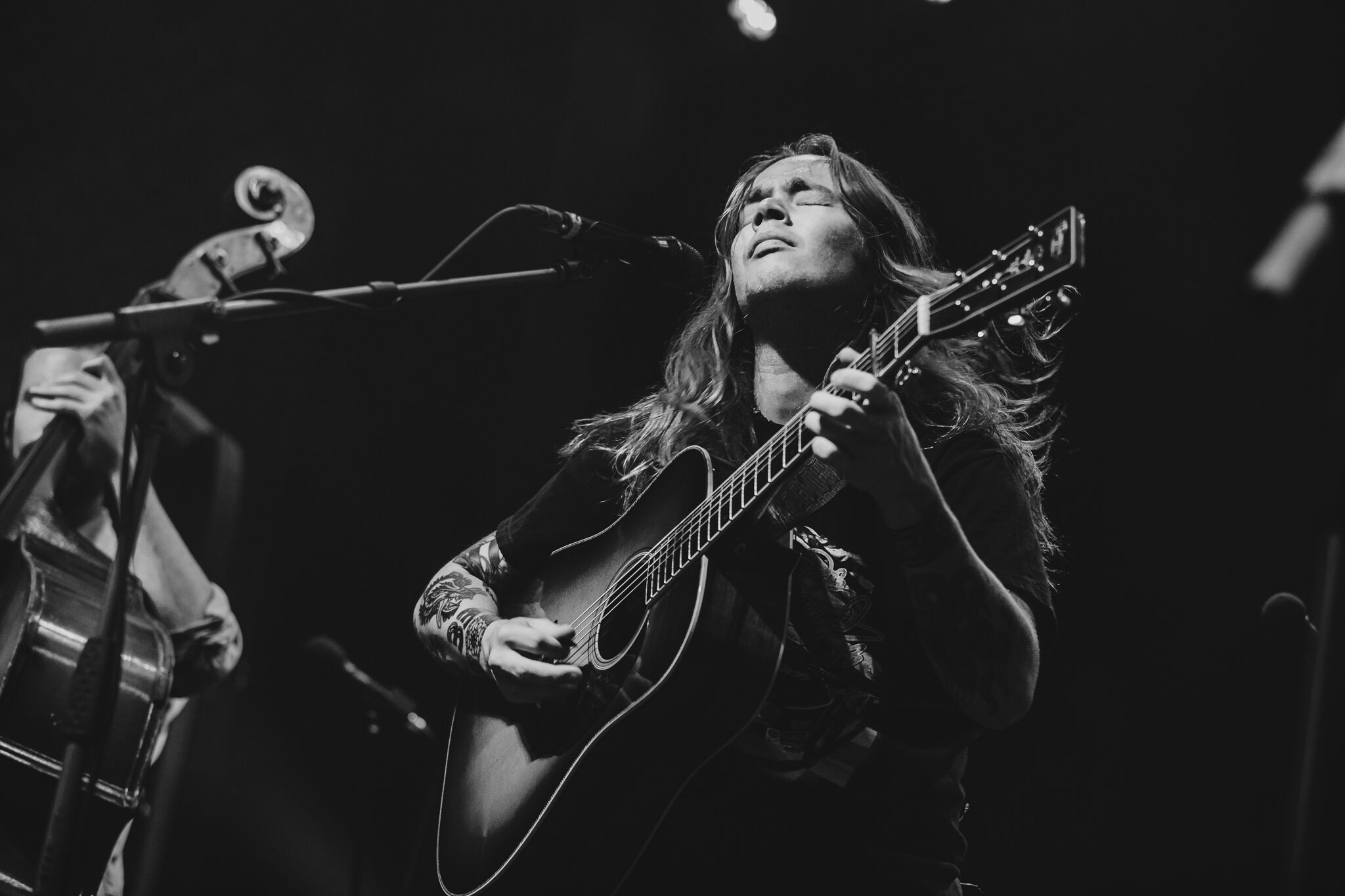 The placement of the emotional Hunter / Garcia ballad that followed sent shivers down everyone's spines. It's always a pleasure to get to see this band deliver their passionate cover of "To Lay Me Down" and this night was no different. To end the first set, the band dove headfirst into a hot version of The String Cheese Incident's, "Black Clouds." Failing led the charge on the banjo whipping the crowd into a frenzy before Strings joined the mix and brought the jam to a quiet spot that morphed into a "Mind Left Body Jam," which per usual ascended from a guitar solo back into the next verse to finish out the song 15 minutes from where they begun.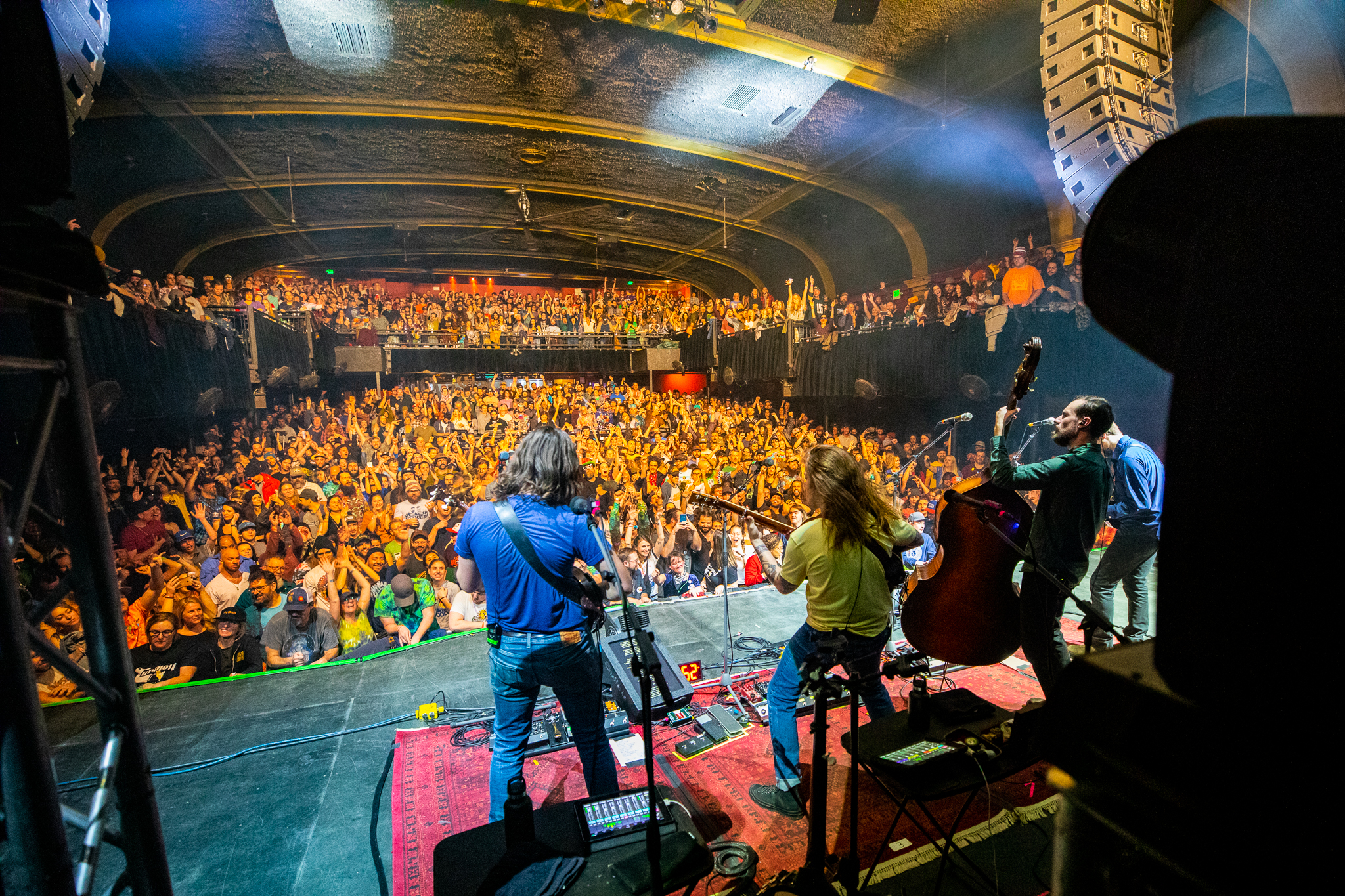 The second set opened with a roaring version of a traditional that's become commonplace in the setlists, "Little Maggie". A snappy run through Bela Fleck's "Slipstream" flowed nicely into an accelerated "Red Rocking Chair" whose dark minor jam led into an extended and haunting version of Black Sabbath's "Planet Caravan." What followed next came the longest jam of the entire run in the form of a 16+ minute version of John Hartford's "All Fall Down" complete with a raging mandolin solo from Jarrod Walker, scattered experimental sections and scat solo from Strings.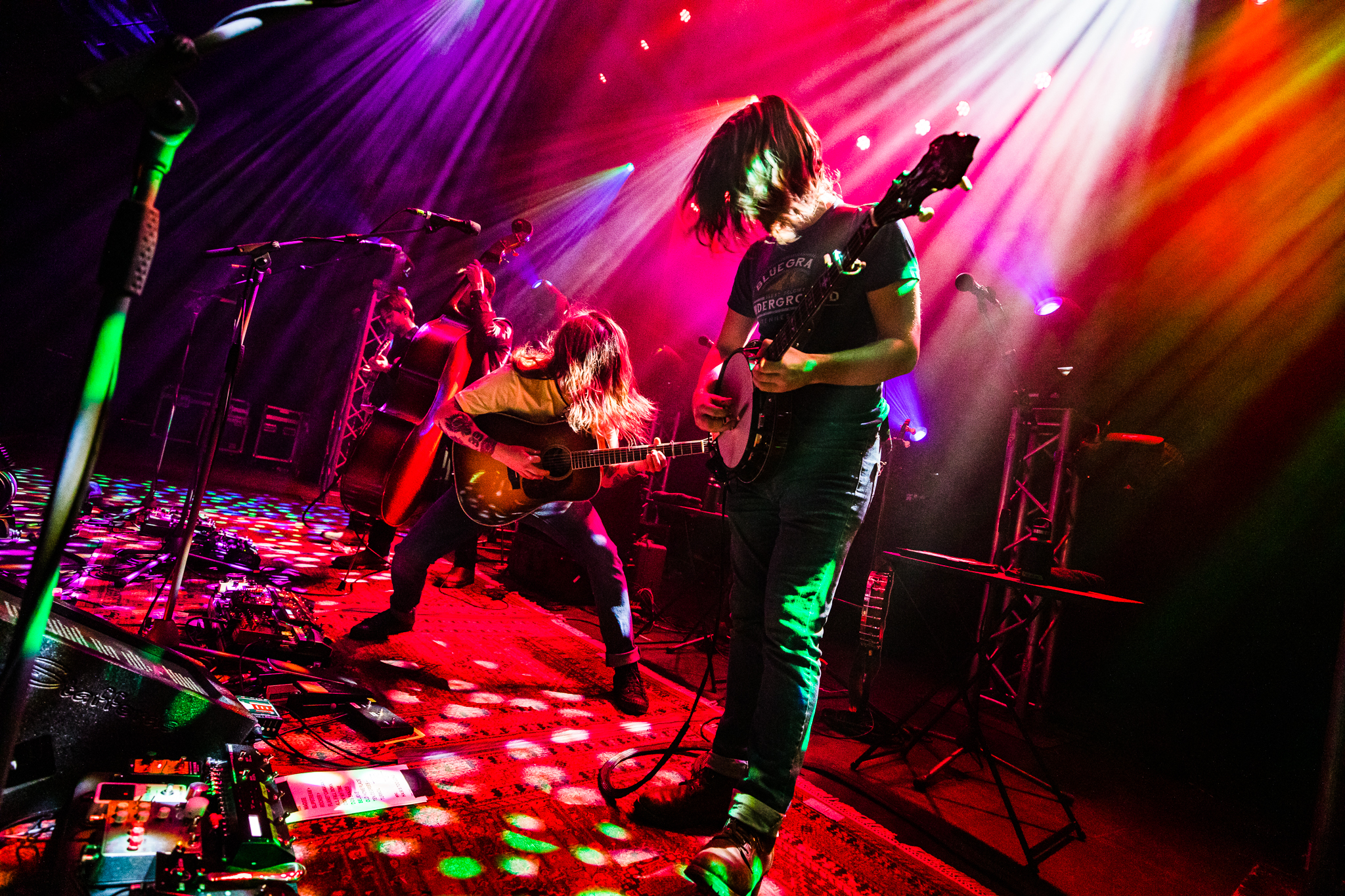 Earlier in the week, a good friend of mine fell ill and was forced to accept not being able to join us for three nights of our favorite band. At home in pain on Friday night, he took to Twitter and asked Billy to save his cover of Cher's "Believe" for Sunday because that was most likely the show, he would be able to attend. He never ended up making it to the show on Sunday but when Billy busted into the first verse, "No matter how hard I try…" I just couldn't help thinking that he had something to do with it! The chorus had the crowd chanting along in unison and felt like a perfectly appropriate indicator that three amazing nights were coming to an end. A quick rendition of Gordon Lightfoot's "10 Degrees and Getting Colder" prefaced the final monster jam of the night as the band broke into the title track off Strings' first full-length album, Turmoil and Tinfoil. Those four guys really left it all out on the stage on this one. The jam just continued to build and build never seeming to resolve until you blinked and all of a sudden it was over and they were backstage again.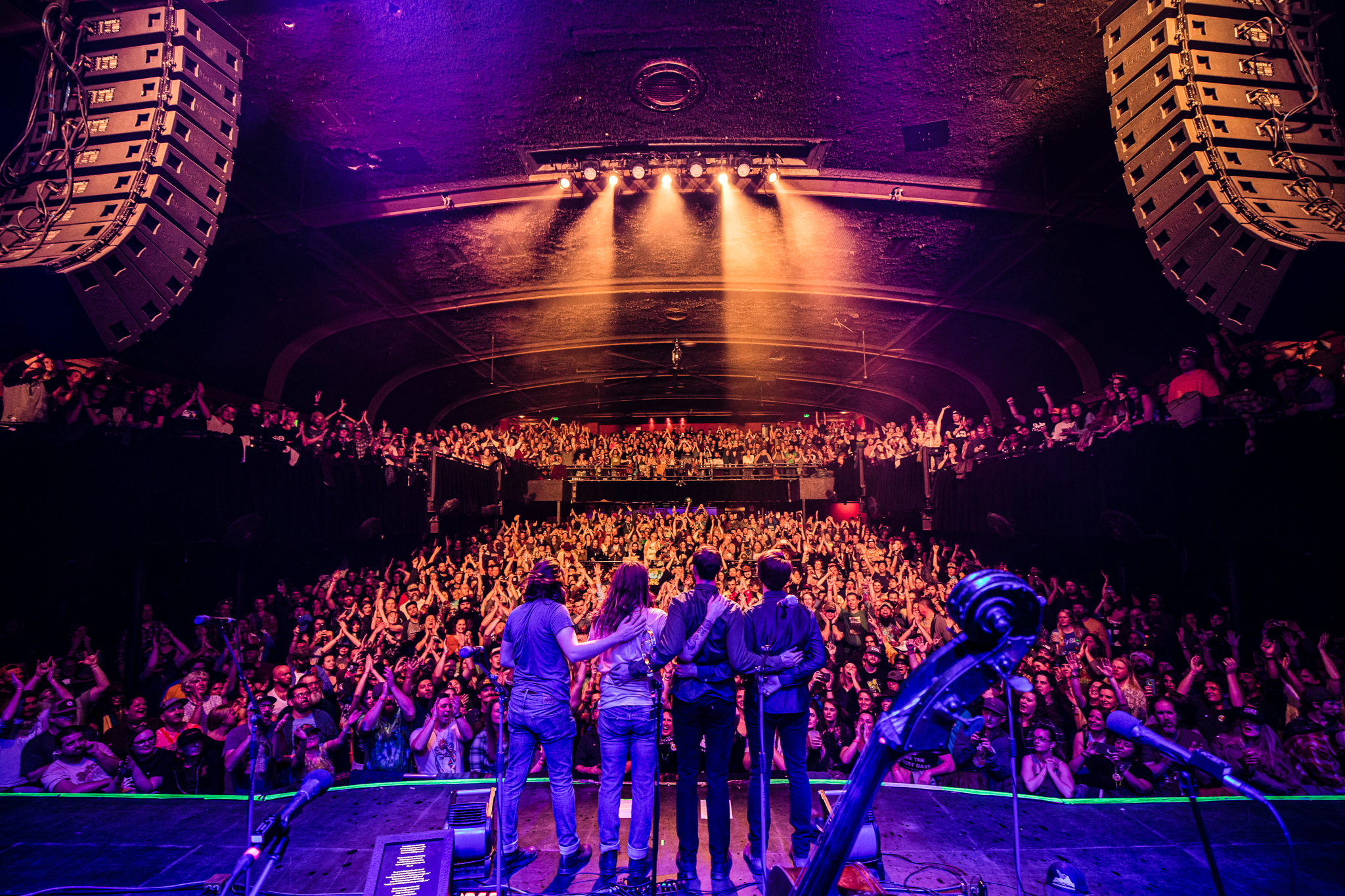 For the third night in a row, they came out unplugged and huddled around a single microphone. This time, debuting a gospel standard called "If Your Hairs Too Long There's Sin In Your Heart" which was an on-the-nose explanation of its namesake. The exasperated crowd was delighted and embraced the song, many of who had been there all three nights. The lyrics and the placement of this one seemed to kind of poke fun at the entire idea of the band; a bunch of long-haired hippies carrying on the traditions of a deep-rooted yet timeless music into the modern age.