When Matthew Mirro received an electronic drum set for Christmas in 1985, he had visions of creating a song for a movie in the vein of Axl F. from Beverly Hills cop.  When the instrument proved to not be his thing, it was no surprise when his younger brother picked up the sticks and ran with them.  "Mikey was just born with it inside him", Matt says.  "He was a natural."
One of Mikey Mirro's dreams was to compose soundtracks.  Anything to do with creating music, it seems, was the underlying force throughout his life.  As teenagers the two became obsessed with movies, more specifically the soundtracks.  "We filmed our own versions of Braveheart and Gladiator, among others.  Then we would add music."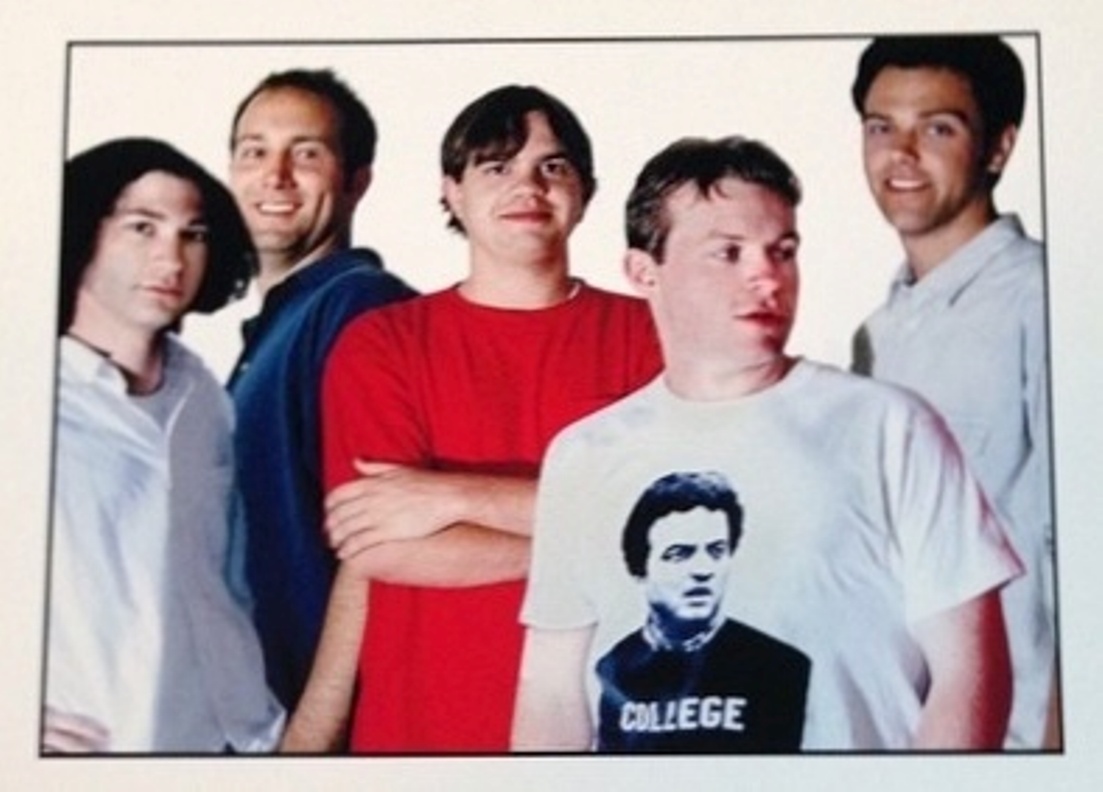 Over the next eighteen years, Mike Mirro mastered the art of percussion, playing in a variety of bands throughout high school and beyond.  The most successful of which being Umphrey's McGee, which he co-founded while studying at the University of Notre Dame.  Another founding member, bassist Ryan Stasik recalls his first encounter with Mirro.  "I was immediately drawn to him because he was fearless.  There was nothing musically that intimidated him, he would try anything."  The two became fast friends,   "We were inseparable, lived together, studied together and jammed together.  Those were truly the best years, you know, we were discovering ourselves."
Mirro and keyboard player Joel Cummins had been playing together for some time and guitarist Brendan Bayliss was already teamed up with Stasik.  All four felt their current bands were headed in the wrong direction. They formed a quartet and focused on writing their own material.  Mikey's High school friend, percussionist Andy Farag joined the mix and they began to play a blend of originals and covers around the Midwest. Stasik says, "We were chasing the dream"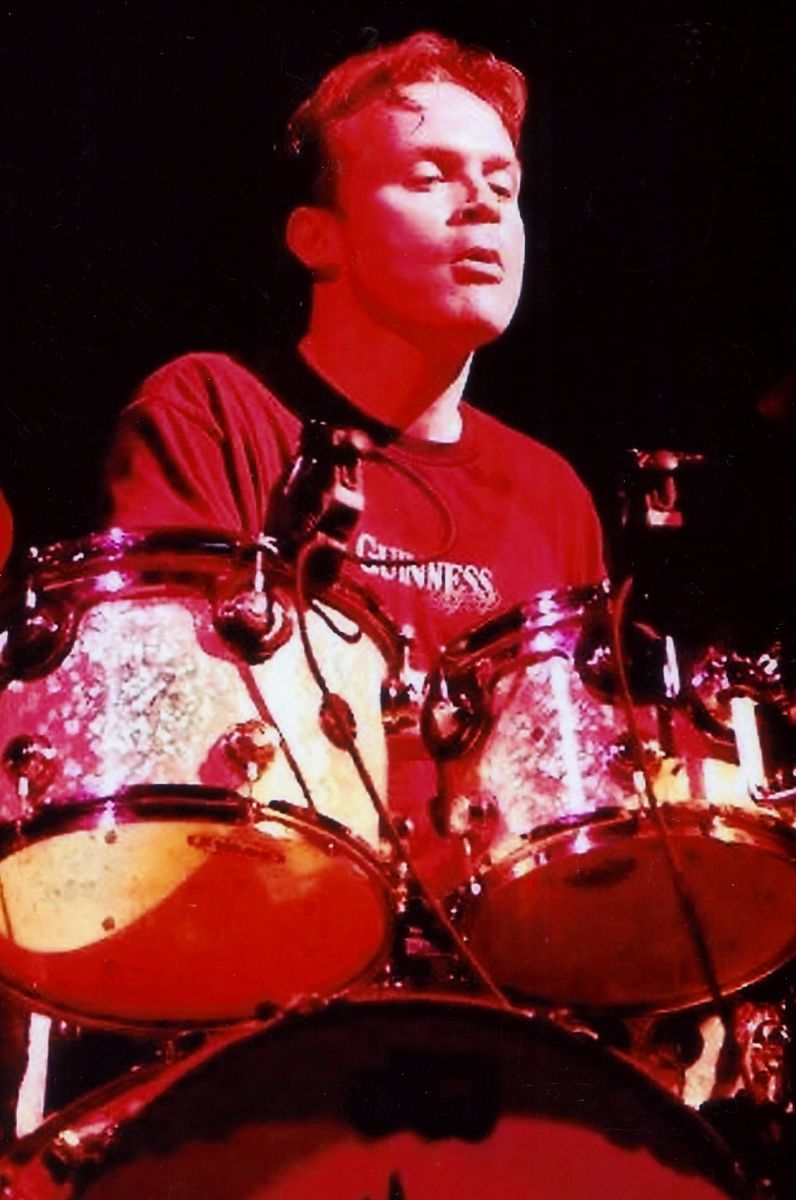 "Mikey was all in during the formative years. (98' – 02')  He paid his dues in full, riding around the countryside in a van, setting up his drum set night after night.  He was a pistol, you know, a real firecracker."  He was a serious prankster, always cracking jokes and keeping things light hearted.   Stasik continues, "Mirro was my wingman…we were like Goose and Maverick.  Man, I miss his laugh."
After graduating from Notre Dame in 2000, the band recognized that if they wanted to make it, they would have to move to Chicago.  That's when they invited local guitarist Jacob Cinninger to come along.  "I was a drummer first, since I was nine years old.  Mikey had a schooled background and his (drum) rolls were impeccable.  My band at the time, Ali Baba's Tahini had opened for Umphrey's at St. Patrick's Park in South Bend.  I would just watch him play in amazement.  He was so playful and positive, no negativity, it was really inviting.  He had so much in his bag of tricks that I knew I wanted to be a part of it, so I threw all my chips in the UM basket."
The band rented a house on Henderson St. in Wrigleyville and began to practice nonstop.  Building their network and gaining popularity in small clubs around the city. Matt recalls spending a month on the couch.  "I would come home in a shirt and tie and heads would turn!  It was a great time to be watching and listening to the guys as they developed their sound.  When they were on the road, my brother would call me every day to share stories and reminisce about our plans.  He was really happy for a while."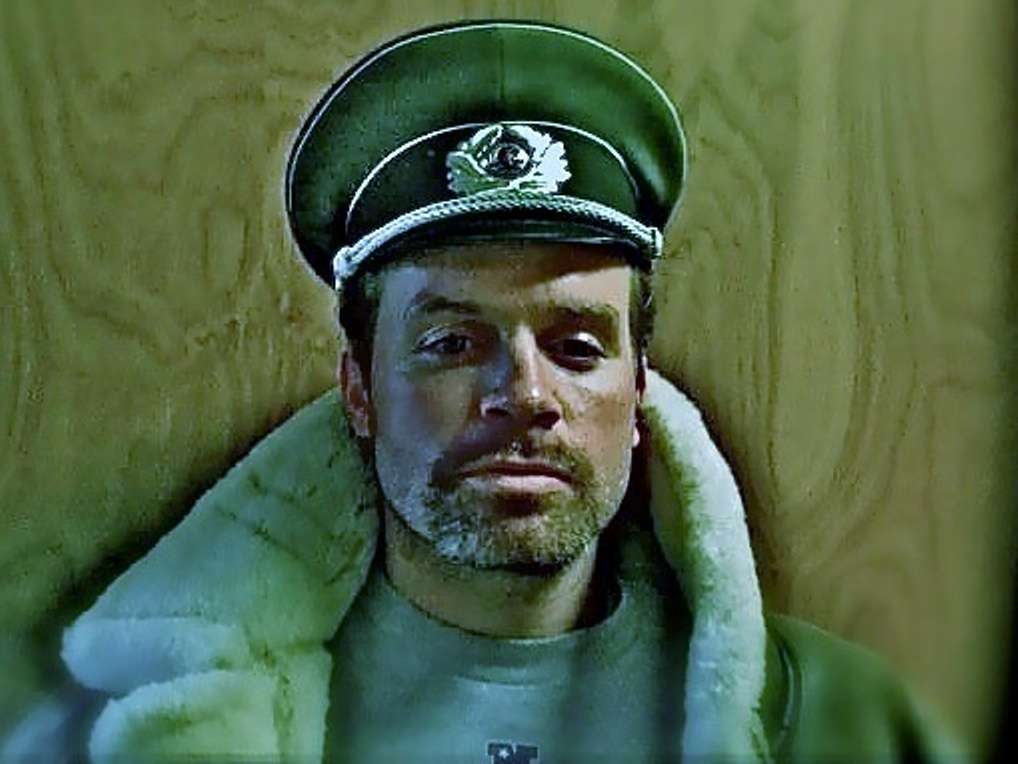 But Mikey was a restless spirit, and although music always came first, he had more to accomplish.  In 2002 he announced he would be leaving the band to become a doctor.  He came from a family tradition steeped in the medical field.  His father and uncle are both prominent in their respective fields and he was feeling a sense of obligation to follow in their footsteps.  Matt is quick to clarify; "The only pressure from my family is to pursue something to the best of your ability, whatever it might be."
After completing pre-med at Loyola University, Mikey enrolled at U.I.C., though he never broke free of his musical roots, taking alternating semesters off to play and record with the John Wasem Band and Mike Mirro and Friends.  Mirro and friends had a rotating line up and spent most of their time in the studio.  In 2005 he also recorded an album and toured with Marcus Rezak under the name Kobe Kai Jo.  With the constant temptation of jamming in these different projects, he applied and was accepted to St. George University in England in 2008.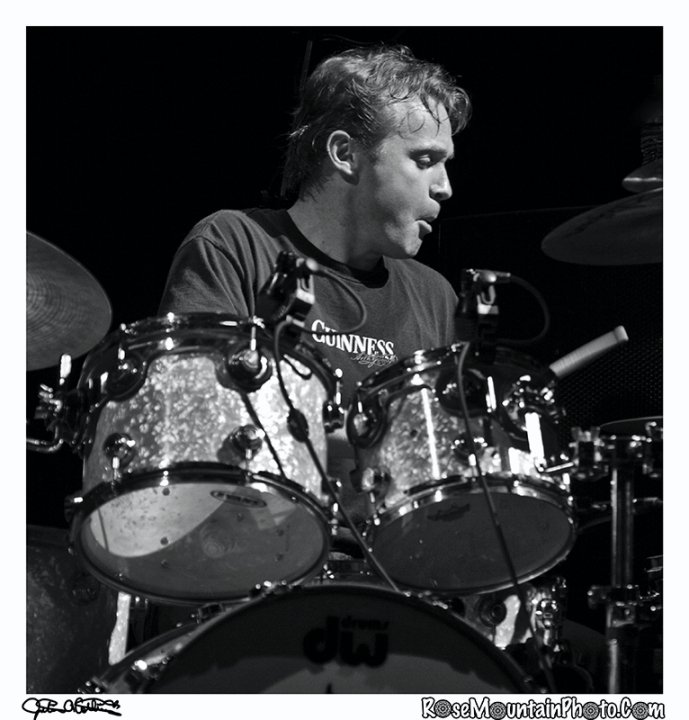 He appeared to be on track to acquire his degree when things got derailed after an altercation in a London Pub.  He and some friends were having fun singing karaoke.  Mikey was doing his best Bono impersonation and the locals took offense.  They attacked Mirro and his friends and Mikey got the worst of it.  As he was recovering a few weeks later, the same guys pulled him from a taxi and roughed him up.  Alone and bewildered, he became reclusive.  Unable to gain support from local police, his studies suffered.  "Mike immediately began showing signs of mania, insomnia, and paranoia followed by bouts of depression.  At the time, we knew nothing about bi-polar disorder", His brother concedes, "We just knew he wasn't the same."
Shortly thereafter, he returned to America and immersed himself in what he knew best, composing and playing music.   In 2010 he formed Marrow Sonic and recorded an album at Desert Rock. Plans for a tour fell through as band members went their own way. As always, he moved on to the next stage.  In 2013 he co-founded Pneumatic Transit with Jeff Zampillo.  They recorded an album featuring cellist Mike Ferraro and other top notch musicians which will be released later in 2015.  Visit www.marrowsonic.com to hear samples of their work.
Throughout this entire process, Mikey wrote and recorded numerous film scores and in 2013 he enrolled at Columbia College in Chicago to pursue his dream of music composition. "My brother would call me regularly and say 'I have this great idea.  I have twelve songs recorded…but the world just isn't ready to hear them yet…'
In the years following his time in London, Mikey would occasionally sit in with his friends in Umphrey's McGee.  You might think, in light of the way things turned out, he may have second guessed his decision the leave the band.  If he did, he never showed any sign.  He was the catalyst behind the music, regardless of who was playing.  Like a rocket booster, Mirro would propel everyone around him to their next level and then drift on to the next idea.  It seems that process brought him great joy.  It must have, because everyone I have spoken to recalls the same effect.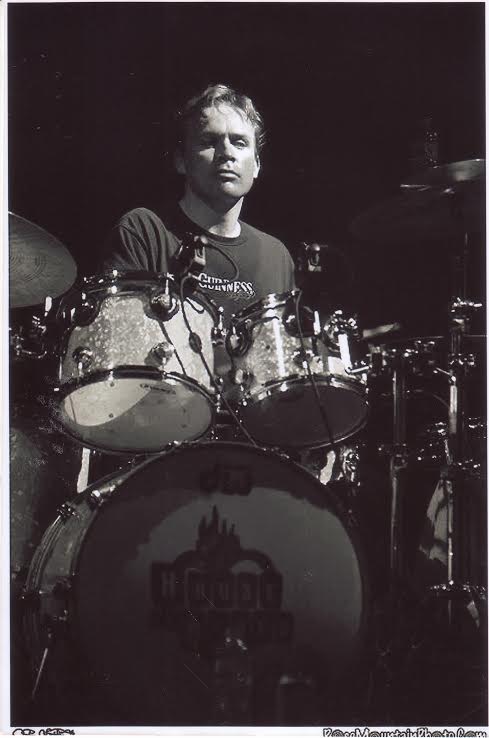 Since his passing, Mikey's brother Matthew has tackled the painstaking task of compiling all of his recordings for release.  "This material is just too good for fans not to hear" says Matt.  Along with his father, he hired award winning producer, Paris Toon of Desert Rock Studio in Arizona to make this a reality.  "This has been a tremendous undertaking", says Toon.  "There is an immense amount of material."  The highlight of which is a three part cello piece, which Mirro wrote in its entirety while at Columbia. That, along with a tribute song penned by Matthew which he recorded with Michael Ferraro and all other related materials will soon be available via Pandora, iTunes and a website dedicated to All Things Mirro.
"Michael was that person who, as soon as you meet him you say to yourself, 'I will never know another person like this", Toon recalls in a brief conversation we shared.  "He would arrive with his guys four hours late for studio time and when I inquired where he had been, he would laugh and say 'In the pool, of course!' You never knew what you would get, but you always knew it would be great."   Mirro would create new time signatures on the fly, off the wall stuff that totally held its own.   "At the end of that session, Mike told me; 'If anyone wants to use those beats, let them."
Aside from the sheer size of his archives, Toon is most impressed by the unique approach and unwavering ambition Mirro possessed.  "Michael came to the studio one day and immediately told me he wanted to do some piano tracks.  He had nothing on paper, only in his mind and heart.  We recorded half a dozen tracks or so, no click track, just straight melodies.  Then he hopped behind the drum kit and played percussion without missing a beat.  I had never seen an artist build a song in that manner, and never will again.  It just does not happen that way."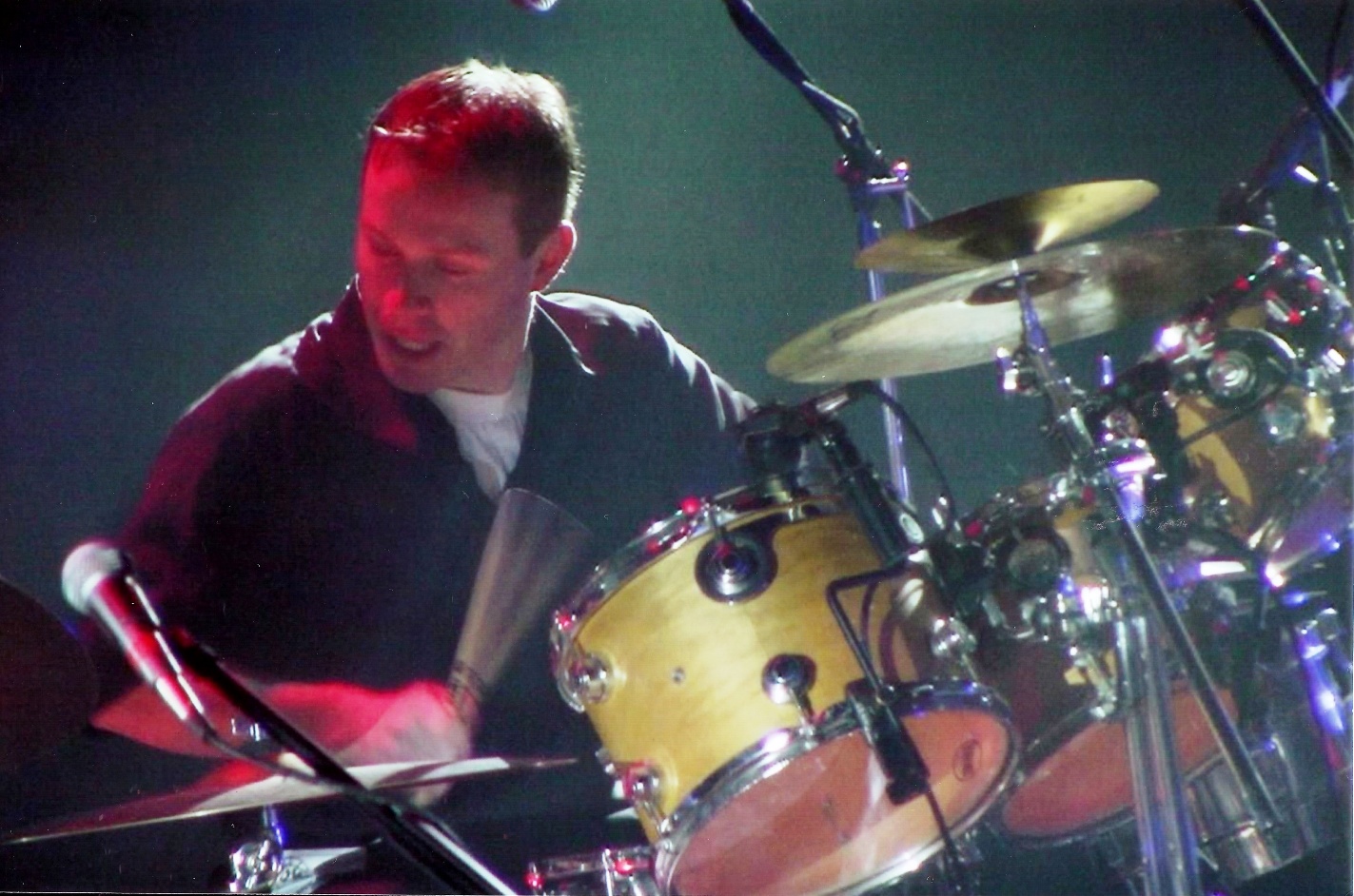 Marco Villarreal, fusion guitarist and Mirro collaborator for the Desert Rock sessions, says Mikey made a lasting impression from the start.  "He drafted me to play in Arizona.  We barely knew each other and we arrived at the studio without rehearsing any material. "  I suggest that Mirro lived his life the same way he played music, without a script.  Marco laughs, "No question about it, he had such raw energy and we created everything in the moment.  He was such a unique player, he had his own aroma.  Mikey truly understood the Tempo of Life."
No one can say for sure when the first signs of bipolar disorder appeared, but all seem to agree it was after the London incident.  Jake and Ryan do not recall anything in the early days, but over the last few years there were subtle signs.  Jake observed "ebbs and flows" in Mikey's behavior.  "He seemed functionally stretched.  Yet other times he was able to turn it off.  He would increasingly find himself in hard luck situations."

But was there some correlation between his state of mind and his insatiable drive to create?  While there was no diagnosis back in their time, some experts believe that Beethoven and Picasso were affected by bipolar episodes.  More recently and perhaps more obviously, Jimi Hendrix, Kurt Cobain, Ozzy Osbourne and Brian Wilson have all walked the fine line between genius and symptoms.  This may have been an underlying issue all along, only truly coming to the surface after suffering a trauma, physical or emotional.
The fact is, we just don't know.  Misdiagnosis certainly is an ongoing obstacle, often resulting in self-medicating.  It has been reported that it can take up to ten years to get the right combination of medication.  That is simply unacceptable.  Matthew's uncle founded the Parkview Mirro Center for Research and Renovation.  The Center has partnered with Indiana University and Duke University Centers for Transitional Research to put forth an honest effort to find the root of the cause and establish legitimate treatment programs.  Their research is truly cutting edge.  Mike's father and uncle founded the Mikey Fund to help raise money and awareness for the cause. Please visit www.Parkview.com/TheMikeyFund to contribute.
In an effort to help jumpstart the project, members of Umphrey's McGee and other Chicago based performers came together for the annual Brendan and Jake Holiday show at the Park West.  The show sold out in less than a day, and the room was full of familiar faces.  I arrived at the theater expecting a good show, but what I experienced was something far more special.  On this night, there was no holding back the smiles or the tears.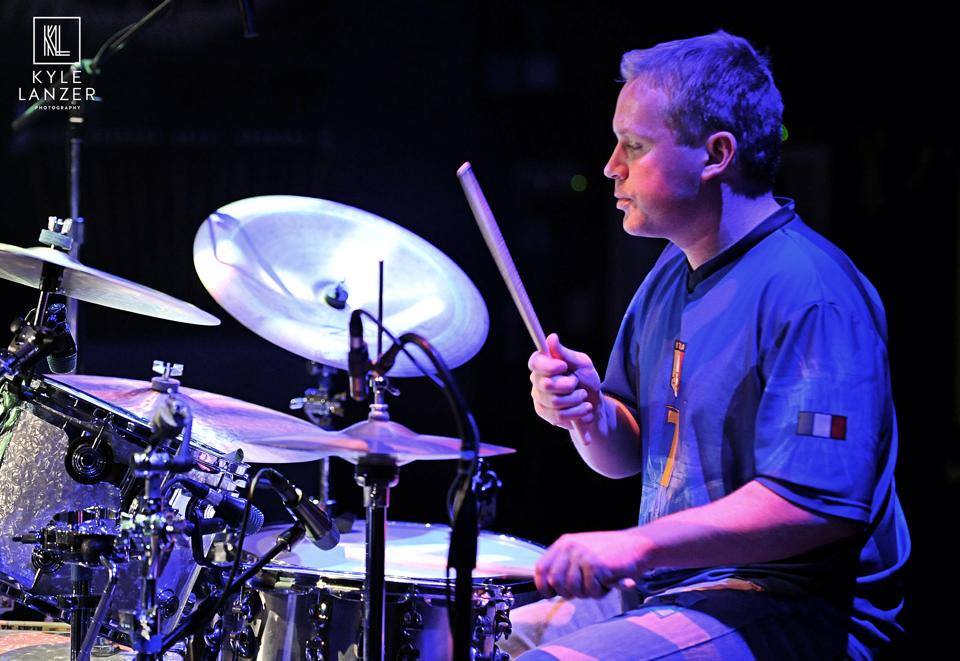 The set list was full of Mikey tunes, and each of his brothers, musical and biological, shared feelings and stories of time spent together over the years.  Master of Ceremonies, Barry Brown had the honor of introducing the Mirro family during set break.  Uncle Mike delivered some sobering news with a smile.  He said "There are a thousand people here tonight; one hundred and thirty of you are bi polar.  Your date just hasn't told you yet."
Matt shared personal stories to which we could all relate.  He told us tales of laughter, adventure and the amazing experience of having your brother as your best friend. Throughout the night I heard a recurring notation.  Each person who spoke of Mikey said the same thing at some point, "I would not be where I am today if I had not known Mike Mirro."  That stuck with me.  As a fan, my first thought was that it must have something to do with his style of playing or writing.  Now, after hearing things a bit more in depth, I understand what they actually meant was that Mike taught them all a true life lesson.  "Never take yourself too seriously."
After the show, I encountered Matt, surrounded by family and friends.  I asked permission to take a photograph and he gladly obliged.  We spoke for only a few minutes, yet I was so moved by his new found mission.  "I won't rest until my brother's music is available for everyone to hear."
Mental health is a very private issue.  I believe we owe it to our friends and family to pay attention to details.  Never assume that someone will ask for help.  Chances are good that your loved one won't recognize that there is an issue at all.  The old saying "It's never too late" does not apply when it comes to this scenario.  The sooner treatment starts, the odds of rising above it all are greatly improved.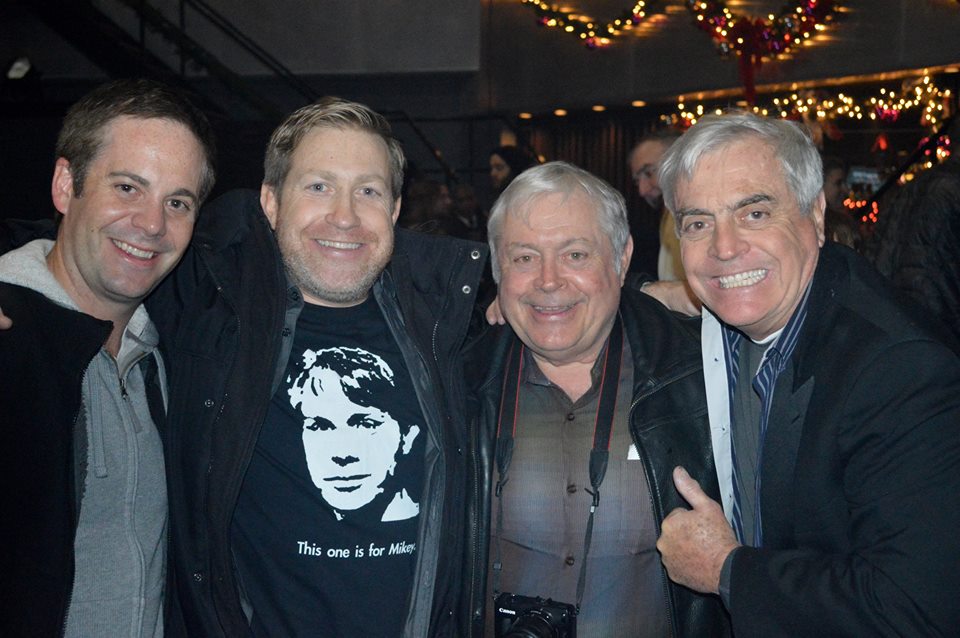 One important thing Matt told me really struck home.  With a smile on his face and a tear in his eye he said, "I want people to remember Mikey as the artist that he is, not as the guy with bi-polar disorder".  Based on the love I have seen and the stories I have heard, he has nothing to worry about.   Mikey impacted the lives of not only the people close to him, but of countless fans around the world.  His legacy lives on every time Umphrey's McGee takes the stage, and that legacy goes far beyond the symptoms.