They say time heals all wounds.  I believe that music also plays an important role in the process. The first note of a favorite song can instantly transport you to a particular time and place in life, or bring to mind people you've lost along the way.  That is precisely what I was counting on as I rolled into Kalamazoo with a heavy heart.  With the recent passing of my dear friend, Austin Everett, a lover of all things music, but with a particular affection for Umphrey's McGee, I was in dire need of a healing musical experience.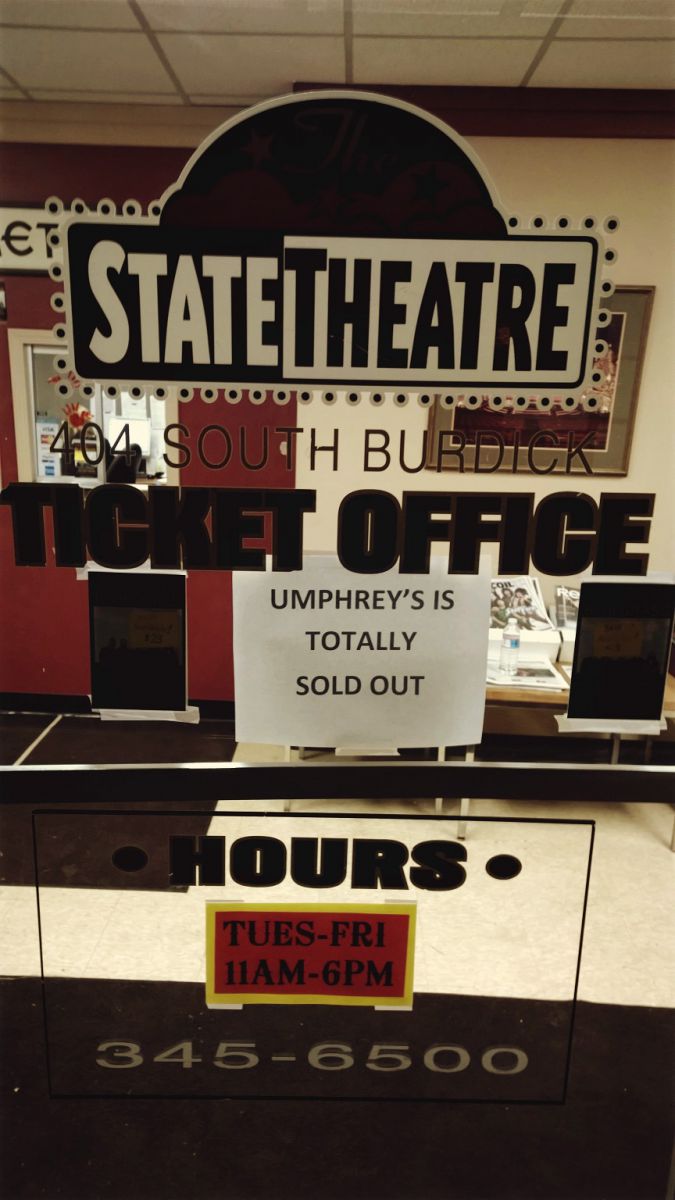 I am fortunate enough to have been attending Umphrey's shows since their very conception.  I saw them live on their sixteenth show ever played in our hometown of South Bend, IN.  Sixteen years and countless shows have afforded me some quality time with the band, but nothing like this cold November night in Michigan.
Umphrey's McGee has become as well known for their philanthropy as for their innovative business model and progressive style of improvisation.  Their Headphones and Snow Cones program, which taps the fan directly into the sound board is nothing short of genius.  Their annual acoustic show just before Christmas raises funds for Chicago charities and their boundless jam sessions have people comparing them to Rush and Pink Floyd.  But make no mistake, UM is indeed a band like no other.  All skilled musicians in their own right, they pay homage to their musical heroes with painstaking precision.  On this night alone they covered Ozzy, Tool and Frank Zappa, a feat most bands would not attempt over the course of a career.  After all, you don't reach 2,000 shows without doing something right.
I reached out to guitarist Jake Cinninger to make a very special request.  Austin's sister, Sarah, would be in attendance and I asked if the band would honor his memory by dedicating a song to him.  He assured me they would work something into the set.
I arrived earlier than most employees in order to secure my standard spot, on the rail directly in front of Jake.  As I waited in the box office for my tickets I encountered a steady stream of disappointed fans, one by one learning that the show was completely sold out.  Some of the more fortunate ones included Benji from Detroit co-founder of Much Obliged, a volunteer organization which provides support to fans striving to maintain sobriety, and my old pal John Engleman, a talented artist from Flint who collaborates with the band on many projects including the design of the Hall of Fame series album covers.  Most importantly, Dan, who promised and held a spot for me at the head of the line.  This was his first show.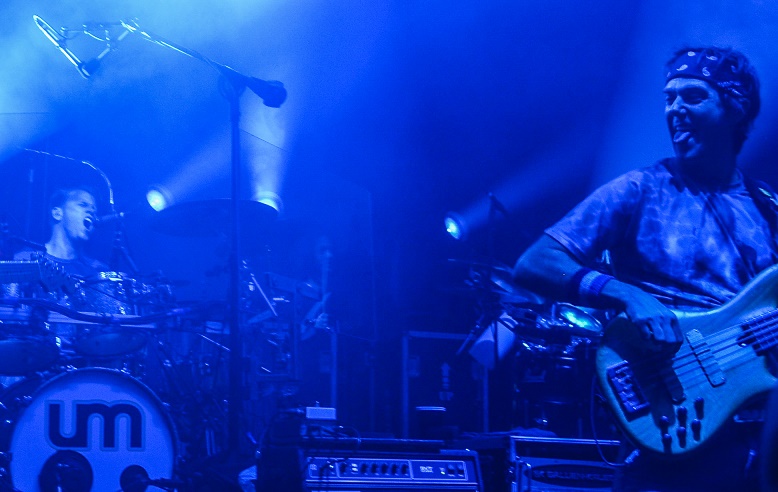 Once inside I showed Louie a little Booth Love and blazed a trail to the stage.  New to the venue were rows of folding chairs in the pit area.  Nothing too fancy, but they created a nice barrier to keep the Wooks at bay.  After a brief negotiation with Sully, a sixty-three year old former bouncer at the Aragon Ballroom in Chicago, I had my two chairs exactly where I needed them. I shared my extra ear plugs with Bill the security guard and retired Air Force pilot and once I felt confident my spot was secure, I ventured out to find Sarah and grab a beer. Things were coming together nicely.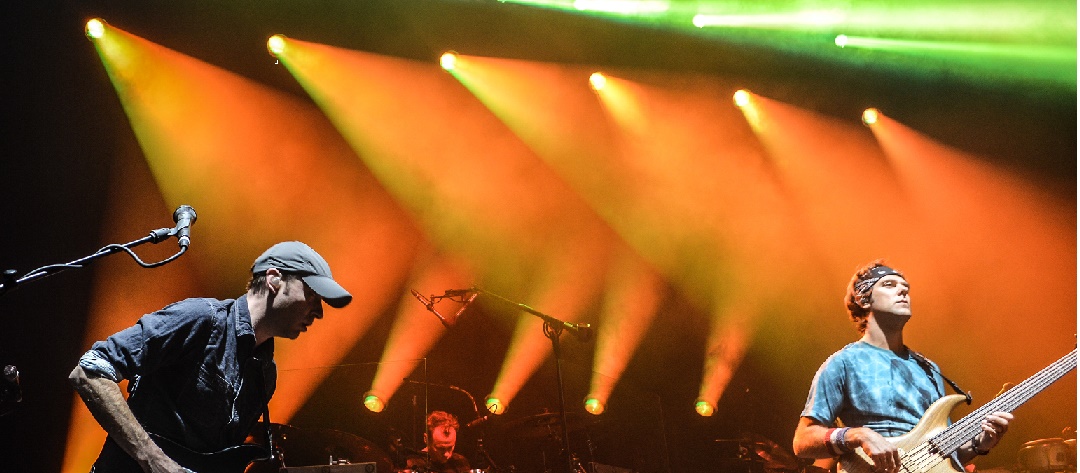 As the lights went down and the music commenced, it was anyone's guess which song was for Austin, everything played seemed to have a piece of the message.  Was it the Jake penned number Little Gift or Sarah's sentimental favorite No Diablo?  A reference to childhood afternoons spent eating nachos for two and playing Nintendo with her brother.  Ozzy Osborne's No More Tears hit hard as well, but it was during keyboardist Joel Cummins' delicate solo on piano that Jake came to the edge of the stage, took Sarah's hand and said softly, this song is for you.  They played Austin's favorite, Hajimemashite.  It is the first song written by bassist Ryan Stasik and singer/guitarist Brendan Bayliss and roughly translated means "Nice to meet you".  By the end, beers and tears were free flowing.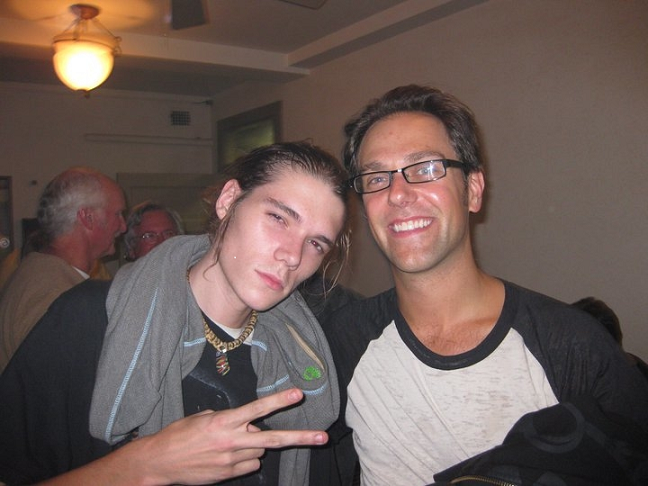 It took us a minute to compose ourselves, with emotions running in  overdrive,  I felt as though I could leave and be completely satisfied.  But this rollercoaster was not stopping just yet.
In all my years I had yet to hear the rarely played tune, The Wait Around. The charming melody tugged once again at my heartstrings as though it was written just for this night.  I began to wonder as the show rolled on, how would they top what had already been played?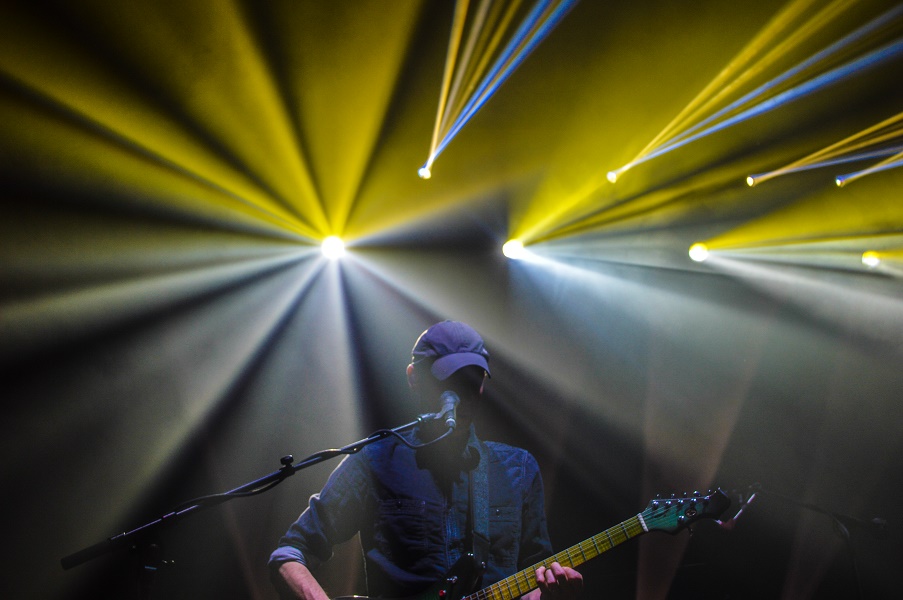 Then again, that is the beauty of this magical, musical adventure.  You get out what you put in, and if there is one thing I know about Austin, he gave his all.  The rest of the set spoke for itself with Cemetary Walk 1 & 2 and Wizard Burial Ground, the writing was on the wall.
In my time of mourning, I came to town seeking the comfort of old friends, and while I was there, I made a few new ones.  Most were none the wiser as to my state of mind, but those who were embraced me and showed me the love that reminded me why we are so committed to this band and this experience that we all create when we come together under the lights.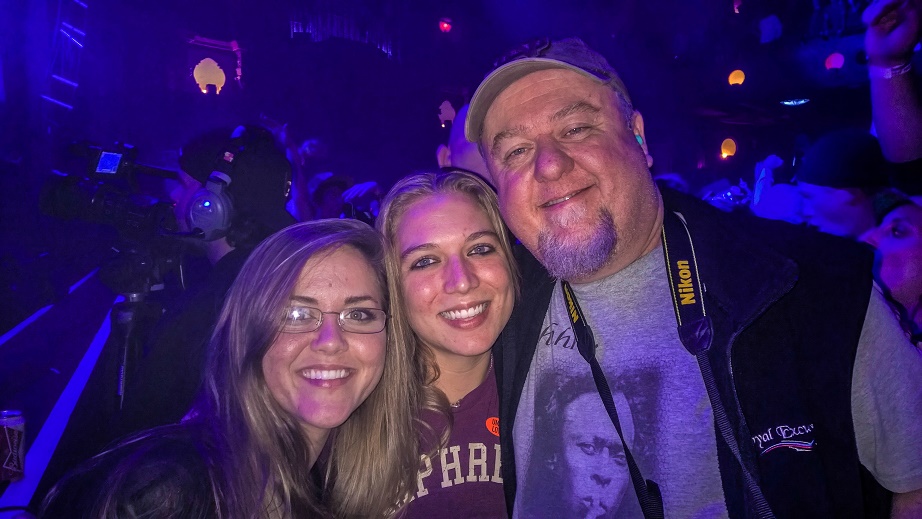 After the show, I had just a moment to speak to Bayliss downstairs.  I thanked him sincerely for playing Haji and he expressed his condolences.  He shrugged his shoulders and said to me simply, "What can you do?"  I replied, "You did your part Brendan, you helped us heal."