The final workday before Bonnaroo always seems to be the longest.  Constantly checking the clock, my mind was wandering in anticipation for the weekend's festivities and it was making it rather difficult to focus on any task at hand that didn't involve me getting on the road and down to the farm.  With a lot of musical distraction I made it through the 9 to 5 crunch, packed my bags, and headed west.  Instead of making my way south towards the Volunteer State, this year was going to be a little different.  I was heading to my hometown to hitch a ride to the 'Roo with some cool cats I know… my parents.  This was to be their maiden voyage to the festival that they have only seen and heard about through my ramblings and photos/videos on the Internet.  I somehow had convinced my parents to become Bonnaroovians for the week.  It was my request that my family take a "vacation" together for my 30th birthday.  I couldn't think of any better place to celebrate 30 years of existence than Bonnaroo.  My younger sister made her way from Washington D.C. and we shimmied on down from the glorious Quad Cities (Moline, IL).
We arrived before the sun set on Wednesday evening and were herded into a line where they were searching vehicles and RV's.  Before we set out on this journey I had reminded my mother of the strict no glass bottle or open container policy.  Apparently she chose to ignore this warning and kept her fully stocked bar in the RV.  Some 20-something dude-bros came over and started snatching up bottle after bottle.  My mom tried her best to plead with them, but they still made off with over a 1/3 of the booze.  You win some, you lose some, and this time my mom lost.  Spirits a little low, we passed through the security checkpoint and then were sent to park the RV.  After a few attempts and a good deal of time leveling off the RV, camp was finally set up.  Time to meet the neighbors!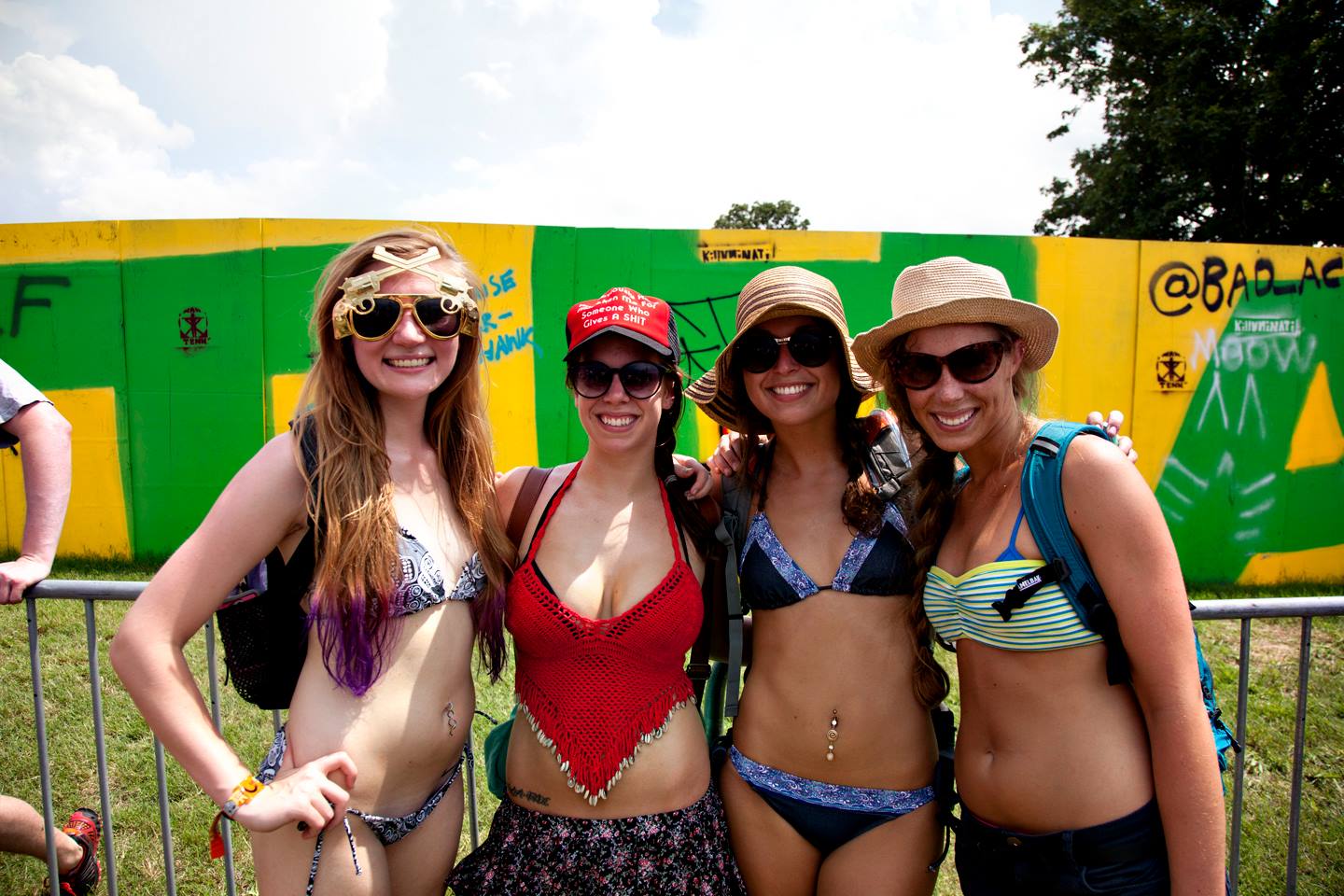 As with any year I've been to Bonnaroo, I'm always pleasantly surprised by the folks I end up sharing cozy camping space with.  Having the opportunity to meet good ole' Chuck (a retired air traffic controller who converted a car trailer into an air-conditioned rolling bar of dreams) and the nicest group of Canadians to ever cross the US border, really helped to make this year's Bonnaroo even that much more enjoyable!  It was incredibly awesome to come back from long days running around from stage to stage to just sit around, shoot the shit, partake in some relaxation, and watch the sunrise from atop the RV's.  In the splendid chaos that is Bonnaroo, I've grown to appreciate the little moments; these were definitely ones to remember.
Thursday June 13th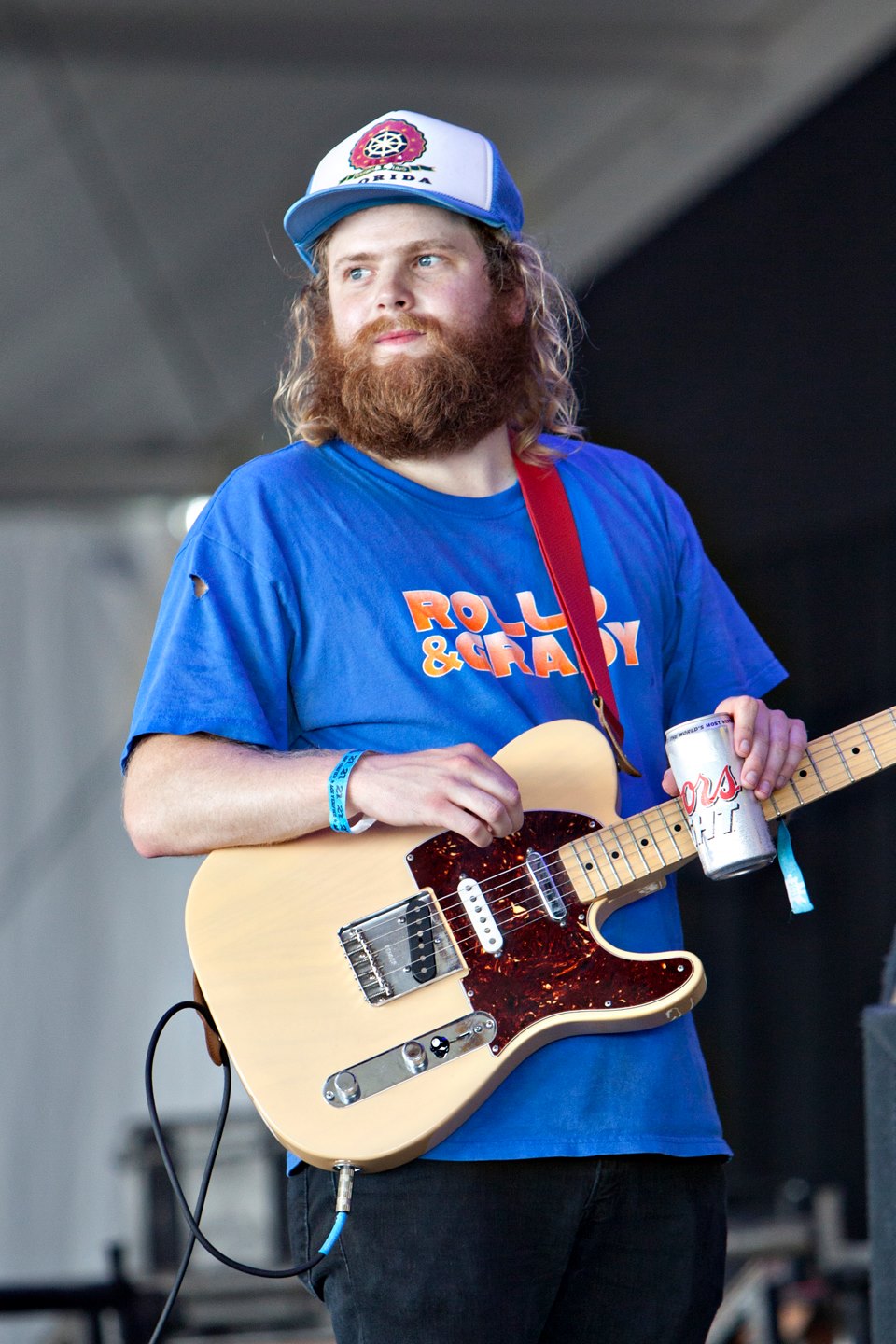 In years past I've never gotten to Bonnaroo before Thursday.  So normally I'm exhausted from driving straight through the night, set up camp, sleep most of the day and emerge to the sounds of the bands later in the evening.  This year I was bright-eyed and bushy-tailed, up before 10am and ready to explore.  The skies looked rather ominous as I wandered through the campsite, but the cooler weather and nice breeze was a welcomed change from the scorching Tennessee summer sun.  Once Centeroo was open and there was not a massive line to get in, my family made their way to That Tent to catch Nicki Bluhm & The Gramblers (a nice set to kick off the 'Roo I might add) and I headed towards This Tent to catch DIIV.  I did get there a little early so I was chatting up a familiar face, a security guard I've seen around Austin, TX.  Not even 5 minutes into our conversation I was informed that DIIV was canceling their Thursday night set so that they could fill in for another cancellation on Friday.  A little disappointed, I decided to stick around This Tent as the roadies were scrambling to get The Futurebirds on stage.  Those around me were growing restless awaiting some inclination that live music would be starting soon, when the boys from Athens, GA (and now Nashville, TN) finally took to the stage.  They pumped out an incredibly high-energy set that pulled tunes from both Hampton's Lullaby and their 2013 release Baba Yaga.  A little bit country and a little bit rock and roll, The Futurebirds played what was to be an interesting segue way into the musical styling's of the ever so psychedelic, Ariel Pink.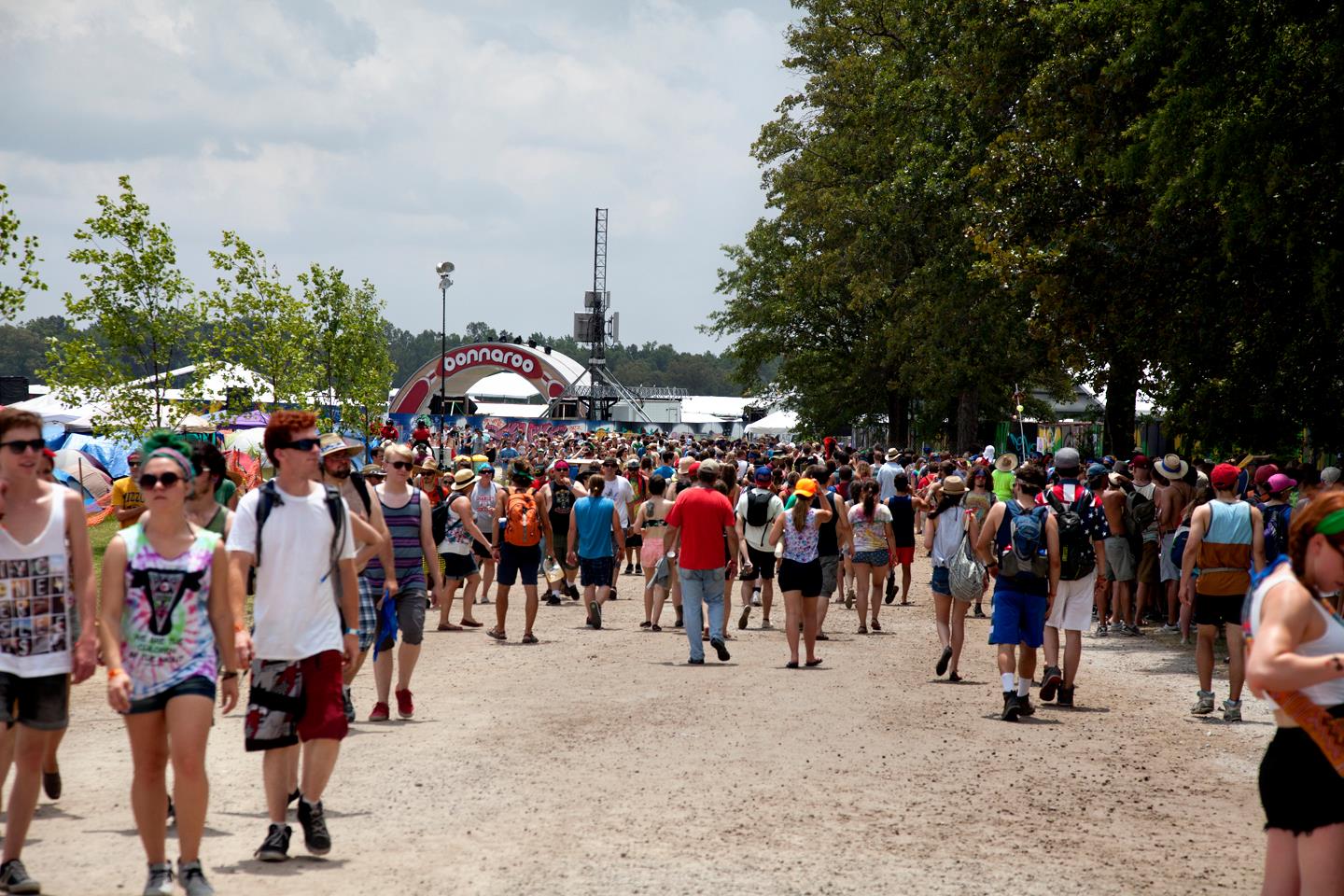 With a wardrobe that appeared to channel the late Kurt Cobain and a prison inmate with a pair of martini framed glasses, Ariel Pink exclaimed "Thank you for coming to the only band worth seeing here. That's not a diss, it's just a fact".  Sorry to break it to you, Mr. Pink, but you were not the only band worth seeing, by a long shot.  Despite the initial arrogance, Ariel Pink did play a rather solid set and I was quite pleased as I got to hear my favorite song, "Only In My Dreams", before bailing to catch the three sisters (and one dude) better know as Haim.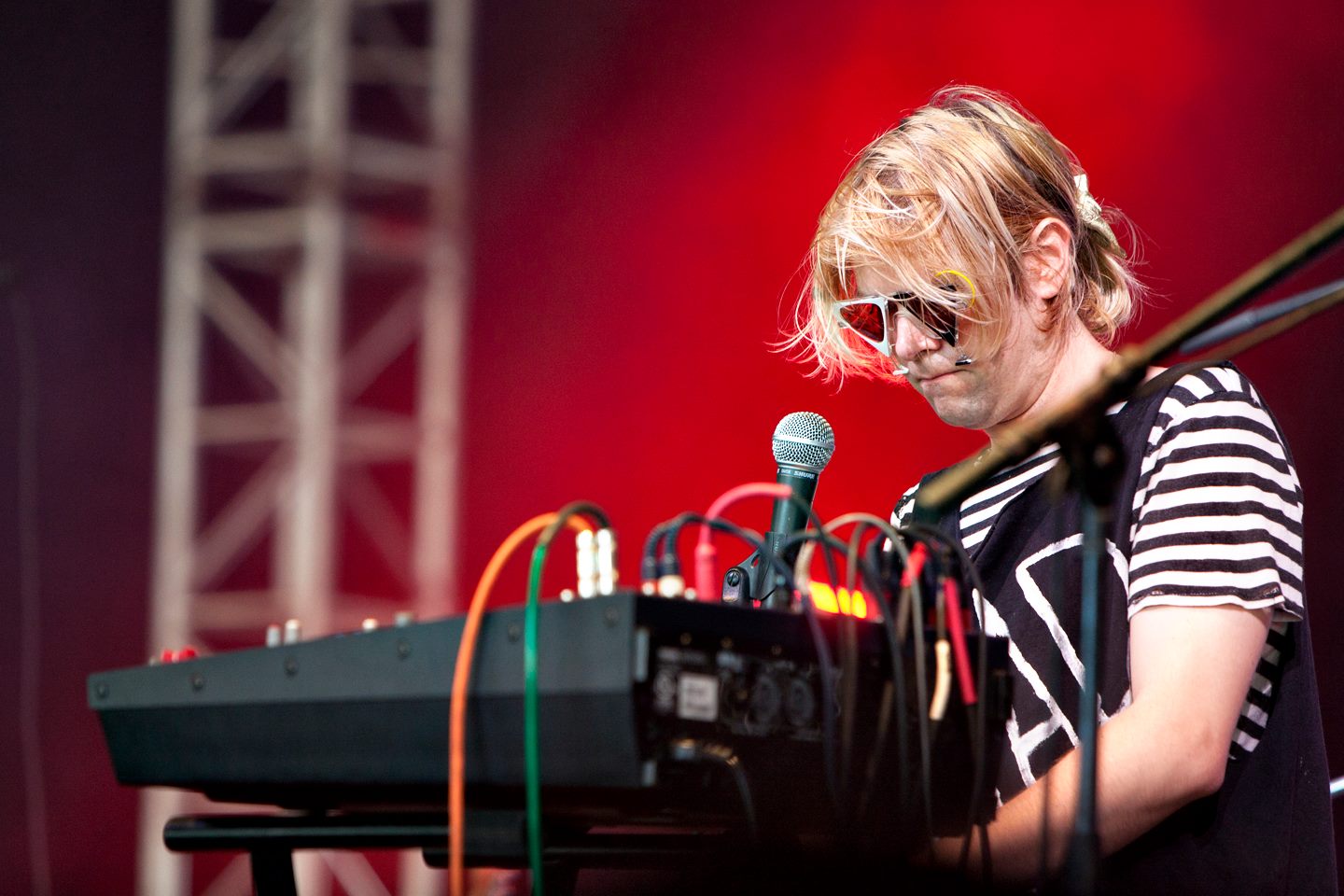 One of the most precious moments of the festival was seeing a little boy in the audience holding a sign that read, "Kiss me Este".  Este scooped the little guy up and brought him on stage to rock out, yellow headphones and all!  They played everything off of their current EP as well as their hit "Fallin'" and a couple new songs from their upcoming album.  I hope to see Haim back again next year, even if it's just to make some little kid's concert dreams come true!
Two other bands I really wanted to see were of course scheduled with overlapping sets, Django Django and Purity Ring.  Both played to insanely crowded tents with rivaling bass lines wafting in the free space in-between.  In the toss-up that was "Fineshrine" vs. "Default", I'm going to have to give it to the ladies of Purity Ring.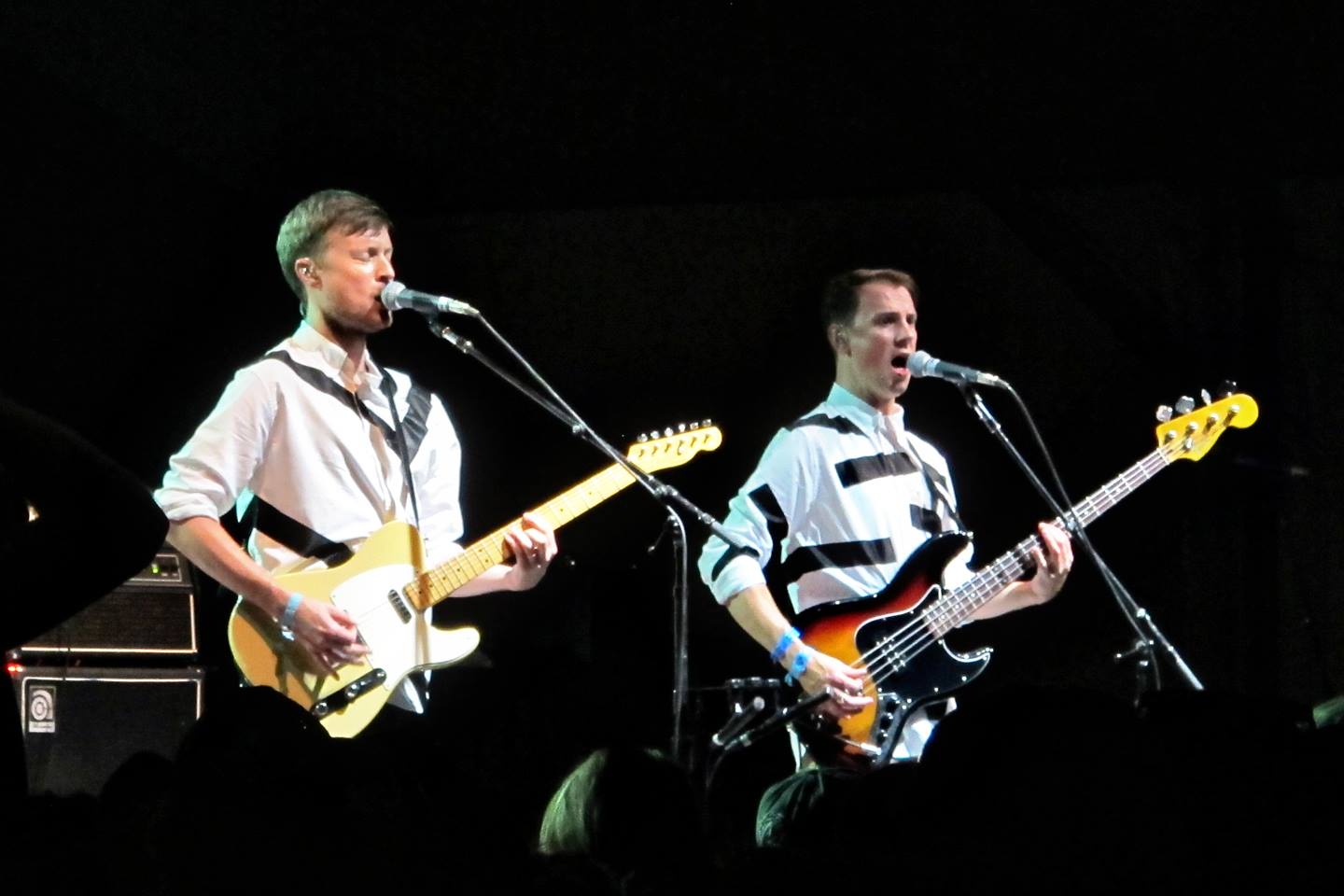 The Fleet Foxes drummer Josh Tillman made an appearance with his solo project better known as Father John Misty.  He followed Django Django in That Tent and he played nearly his entire album and "Honeybear" a new song from an upcoming album which he said he wrote while he was rolling.  Normally he will throw a few Beatles covers into the mix, however with Paul McCartney headlining, perhaps that would have been a bit too cliché.
The absolute highlight of Thursday night for me was the Polyphonic Spree and their rendition of Rocky Horror Picture Show.  With just a jump to the left and a step to the right, Tim DeLaughter in his fishnets and ruby red lips belted out with near perfection every Dr. Frank-N-Furter song.  Vocally it was pretty impressive how each member of the Spree took on their RHPS role and sounded almost identical to the original recording. This was only the group's second US performance of RHPS live and it was a real treat to be a part of and doing the "Time Warp" in an air conditioned tent was splendid!  Just when I thought that was all I was going to be seeing of the Spree at Bonnaroo, they announced a 2am secret show at the Fountain Stage.  I scurried over there and sat down with a few others who were hip to what was going on and waited with anticipation.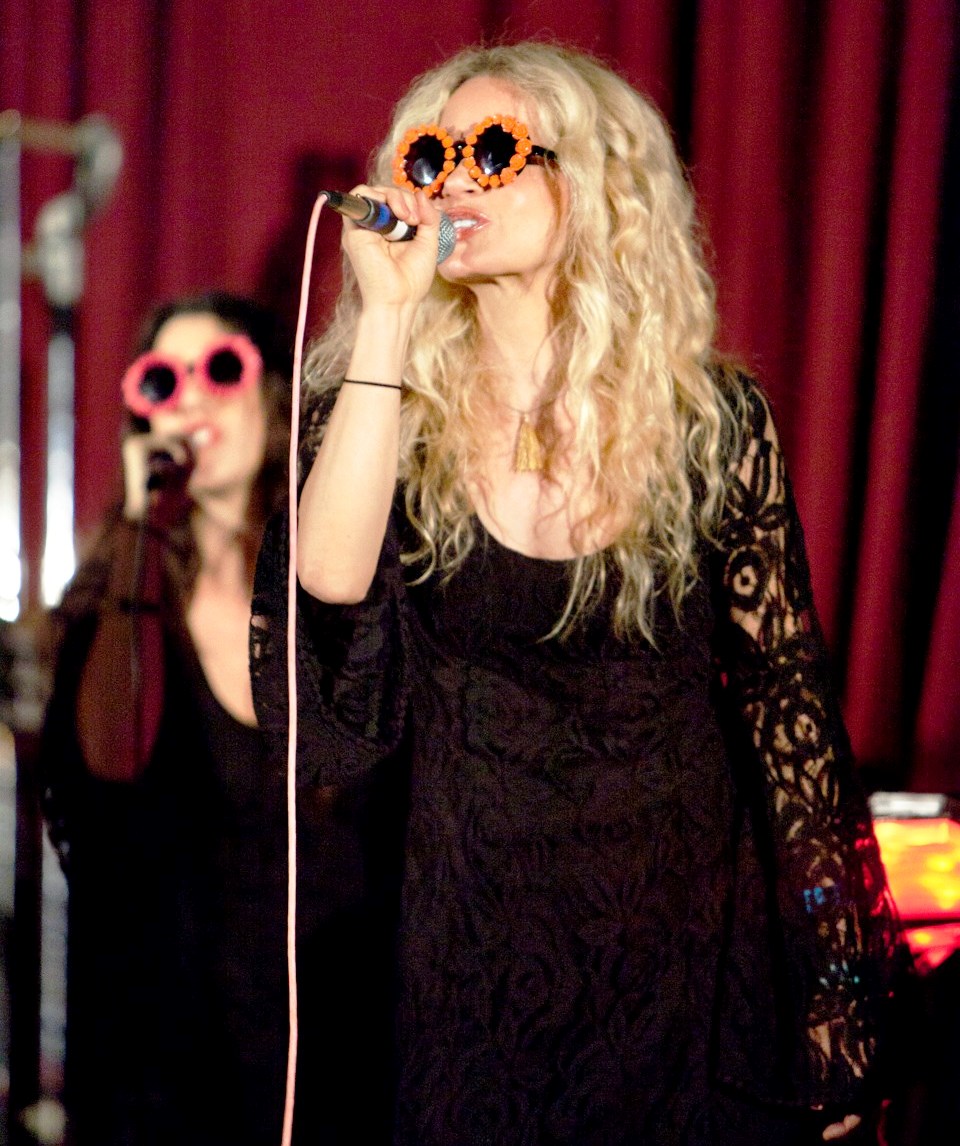 The Polyphonic Spree is set to release a new studio album this August, Yes It's True, and I was hoping to catch some new tunes live.  As 2am neared and other bands were ending their sets, people caught on to the fact that there were roadies setting up gear on this minuscule stage near the Mushroom Fountain.  By the time the Spree took the stage, this time in their classic robes (with a very colorful upgrade, mind you), quite the crowd had amassed.  They played a great mix of some old songs and some new songs, which only solidified the fact that I cannot wait for their new album to come out.  One thing I will say is that if Ariel Pink ever needs a lesson in how to treat a crowd, he can sign up with Tim DeLaughter.  Between the Cinema Tent performance and the secret Fountain Show, The Polyphonic Spree was energetic, engaging, and humble.  Despite the size of the stages they were on, they played their hearts out and were one of the few acts that were talked about over and over throughout the weekend.
Friday June 14th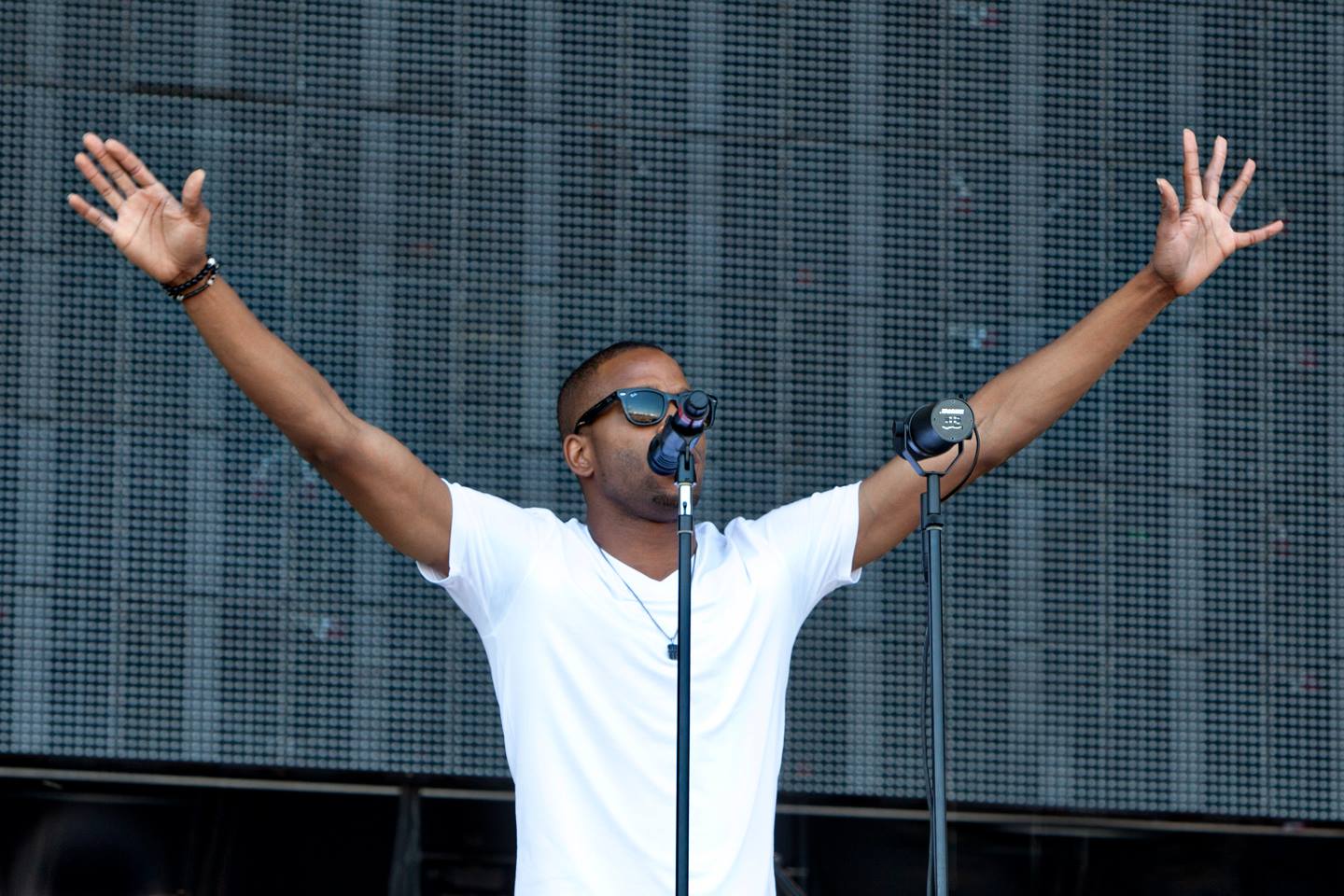 After a late night on Thursday, I decided to conserve my energy and prepare to run my little heart out to get in line for the pit on What Stage for Paul McCartney.  If any of you have ever made the run for the main stage, you know exactly how far it is and how many people fight to get up front.  Now add 50lbs of gear to your back and go!  I devised a plan so that my parent's would save my spot in line so that I could catch a few other shows, snap some photos, and then we would all be able to see Sir Paul together.  As we took our spot in line for the pit, Trombone Shorty and Orleans Avenue were taking the main stage.  New Orleans born and raised, Trombone Shorty aka Troy Andrews has been playing trombone since the age of six. Trombone Shorty and Orleans Avenue definitely brought the NOLA funk as they regaled with covers of "Brain Stew" and "Bulls On Parade", but the highlight was definitely "Suburbia".  Heavy with ska undertones, the crowd loved it.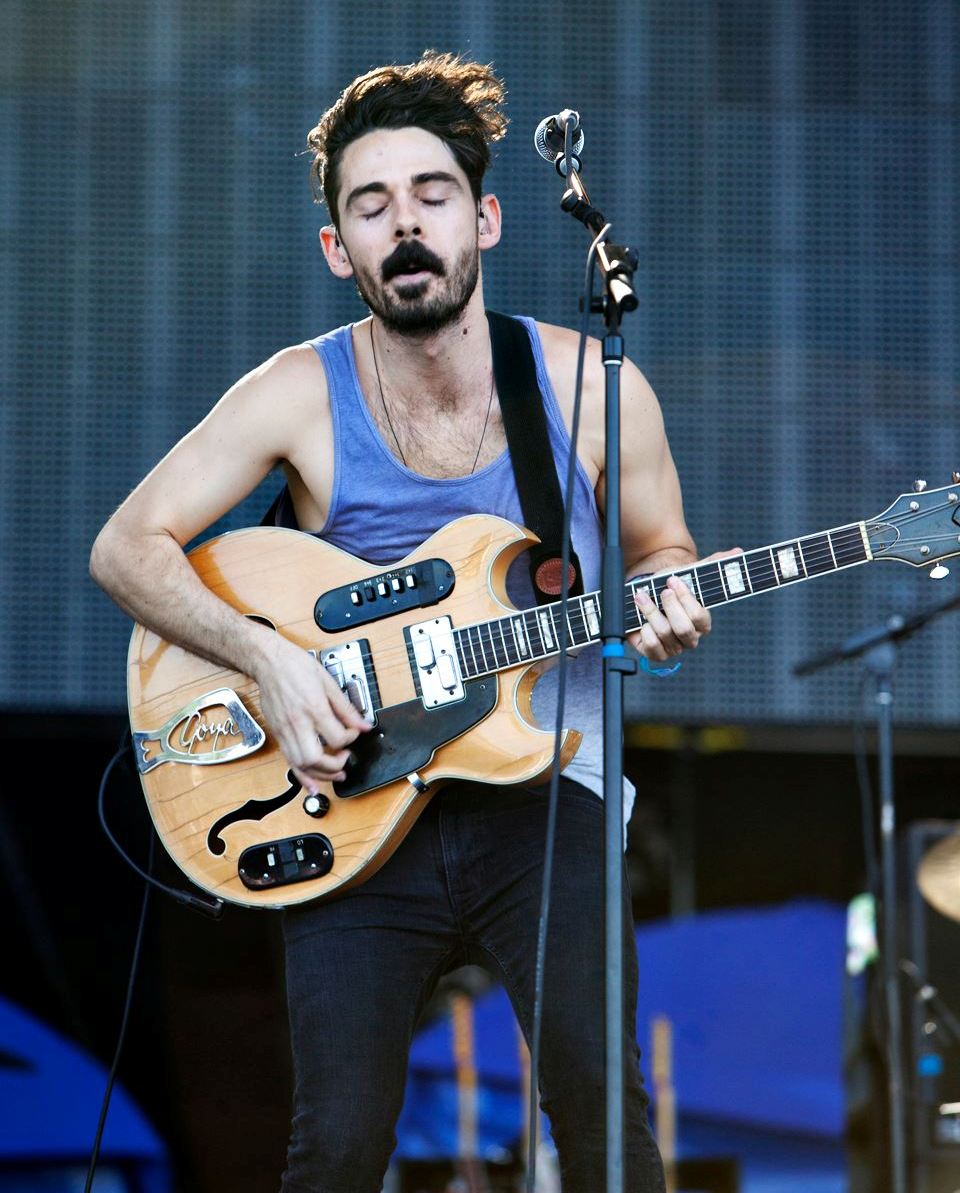 The next band to play on What Stage was Local Natives.  From Silver Springs, CA, the 6-piece that has now become four was playing the Bonnaroo main stage for the first time.  They played quite a few songs from their sophomore album, which was produced by Adam from the National.  "Breakers", "World News", and "Wide Eyes" were all crowd favorites.  They ended with "Sun Hands" and played an overall solid set.  Following the Local Natives was Passion Pit and front man Michael Angelakos took what was pretty relaxed and chilled out crowd to the next level.  It was as if someone just flipped a switch.  Passion Pit is known for their overly synth-pop sound and high-pitched vocals.  Angelakos paced the stage while belting out songs such as "Take A Walk", "Carried Away", and "Constant Conversations".  Proof that their music has spanned generations, I do believe my mother recognized a song or two.   
As the sun was finally starting to go down, which is pretty much the universal signal that the day is only half over, Wilco took to the stage.  Jeff Tweedy showing quite a bit of stoicism, managed to crack a few smiles during his set.  Why so serious, Jeff?  Most of the set was primarily comprised of songs off of their 2002 album Yankee Hotel Foxtrot such as "I Am Trying to Break Your Heart" and "Kamera".  Calexico managed to join Wilco on stage for one of my absolute favorite songs "California Stars" as well as "I'm The Man Who Loves You".  It was almost as if Mr. Tweedy was signaling to the crowd that the Mermaid Avenue tune would be played by wearing a shirt covered in stars.  They also did a Loose Furs cover "Laminated Cat" and ended with "A Shot In The Arm".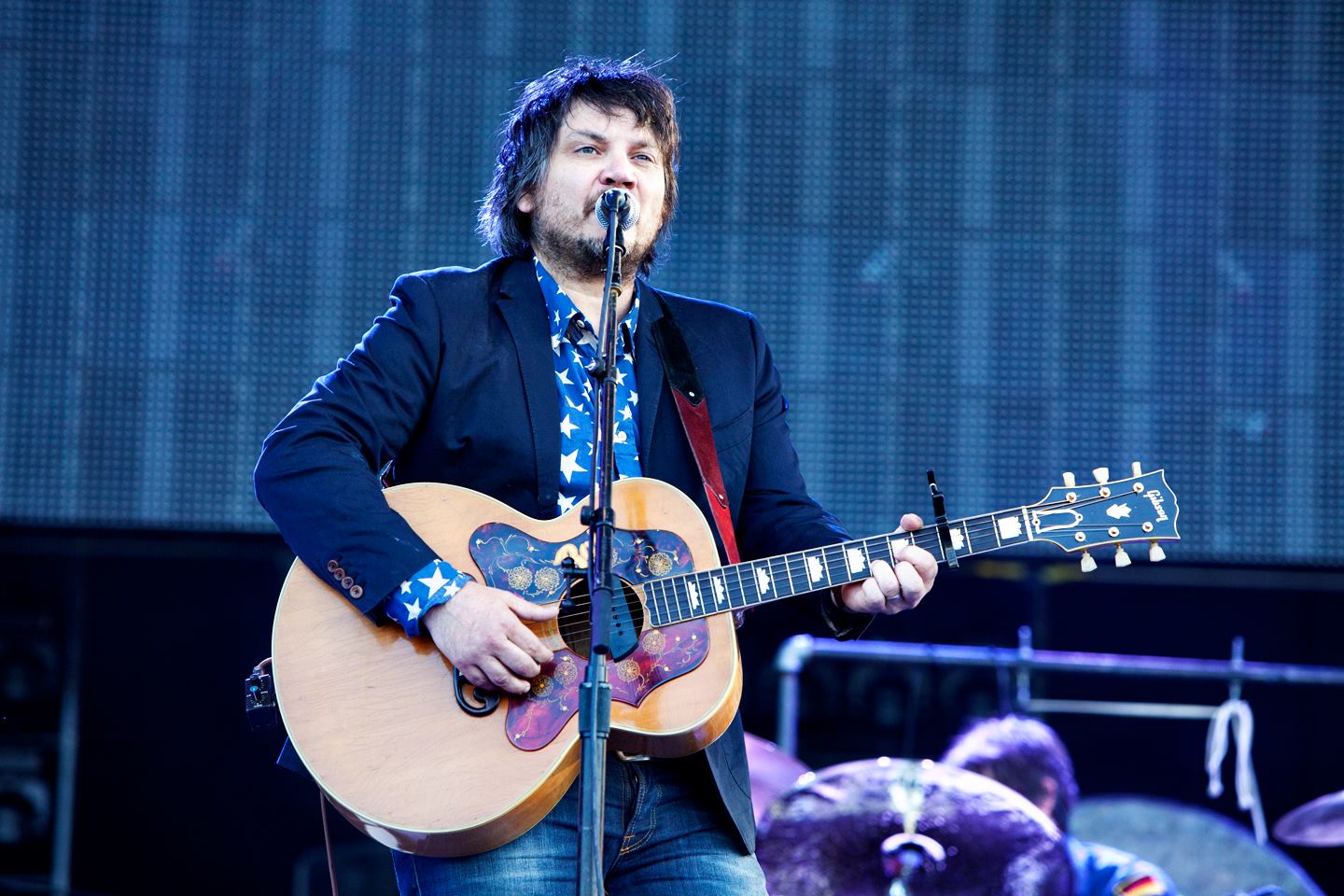 Just as Wilco had exited the stage, I noticed there was an ever-increasing presence of police officers.  This could only mean one thing, that Sir Paul was near.  Having always been a fan of the Beatles, Wings, and his solo ventures, I couldn't believe I was literally minutes away from seeing a Beatle in the flesh.  What made it even more magical was that the two folks that brought me into this world and raised me on the Beatles were standing by me all day just to experience this moment.  As final preparations were being made to the stage, a DJ started to play remixed versions of songs from Paul's entire catalog spanning the decades.  There was video that coincided with the music starting from his childhood up to his most recent years.  When the video ended, to an insane amount of applause, Paul McCartney took the stage and started it off with "Eight Days a Week".  He continued on to play and amazing mix of old and newer hits, sliding in a Jimi Hendrix story and tribute (a little "Foxy Lady").  There was a moment when he paused and said "This next song is going to be "I Need to Take a Moment to Let This All Sink In".  He then went into playing "Paperback Writer" using the original guitar he had recorded the song with oh so many years ago.  He paid tribute to Linda, Nancy, George Harrison, and John Lennon.  During "Back In The USSR" he even pleaded, "Free Pussy Riot!" by emblazoning it on the stage backdrop.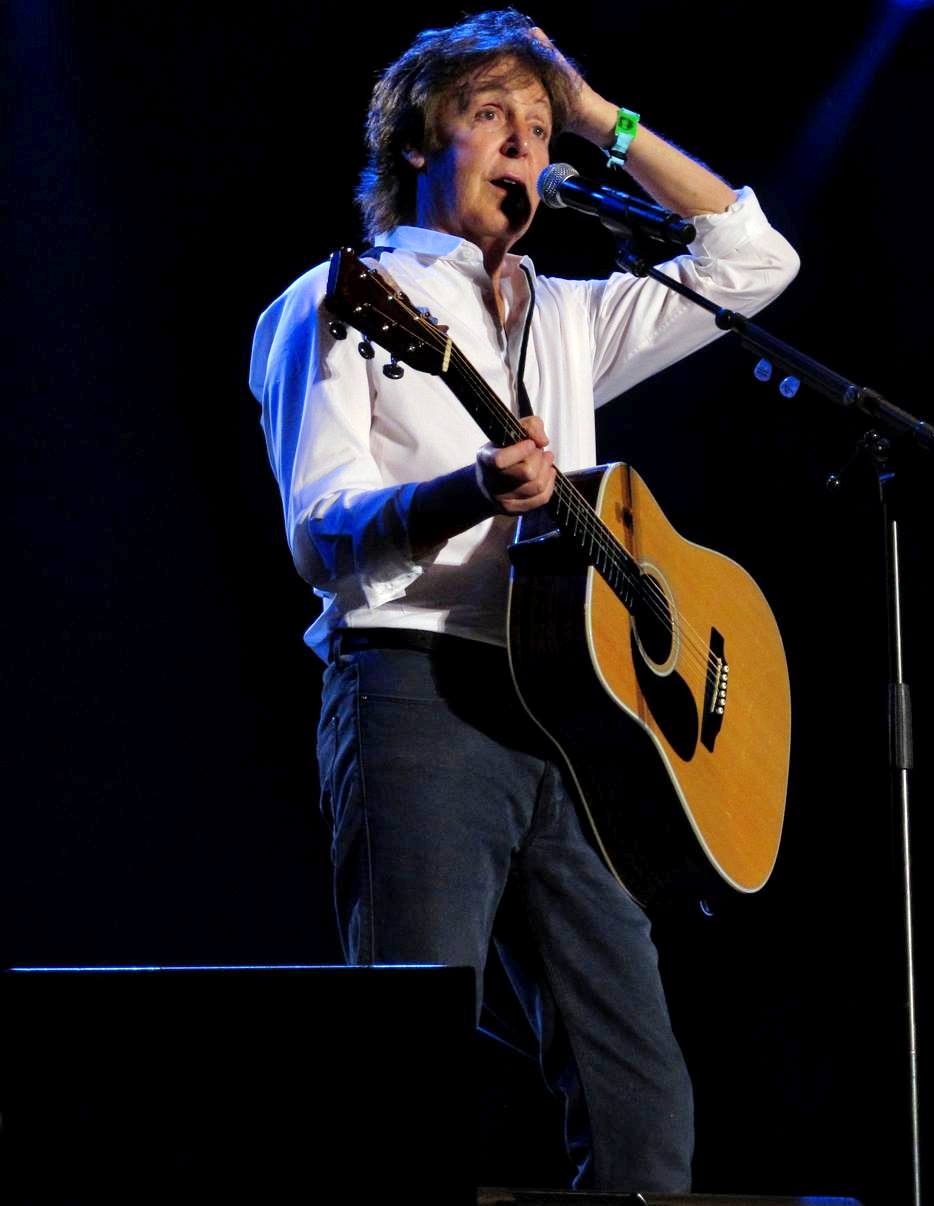 And with most old school acts, there is always the comment on how "good" Bonnaroo smells, "That's some really good weed I'm smelling out there… what are you doing to me?".  He appropriately played "Hi, Hi, Hi" which happened to be the only song he's done that was banned from the radio.  Extending beyond his original time slot, Sir Paul played not one, not two, but three encores.  For a man who just recently turned 71, he rocked the pants off of Bonnaroo.  There is always that cause for concern with aging rock stars and their voices faltering on stage.  Paul McCartney did not falter once.  He sounded as good as I imagined he would.  I give the man credit, he almost gave me, the soon to be 30 year old a heart attack with the fireworks during "Live and Let Die", but he just pressed on.  The entire night he was incredibly gracious and humble and took moments to just let it all sink in.  When the last song played and all the confetti dropped, I turned around to look at my parents and the expression on their faces was priceless.  Thanks Paul, these memories will last a lifetime!
Entire setlist for Paul McCartney can be found here.
Part II | Thursday photos | Friday photos | Saturday photos | Sunday photos