After a downright cold and sometimes chaotic night during the opening of the Bonnaroo campgrounds, the festival began to run much more smoothly as the gates of Centeroo opened just after noon on Thursday, June 13th. Partly cloudy skies gave way to an unseasonably pleasant and chilly afternoon as many of the 80,000 people attending the sold-out event swarmed into the concert area. Bonnaroo has become a virtual gathering of musical tribes from different generations. The festival has always embraced an all-inclusive philosophy which expanded this year to include a celebration of Gay Pride, including a colorful and exciting Pride parade. This year's Bonnaroo was undoubtedly the most diverse musically in its 17-year history. True to its roots there were a plethora of jam bands throughout the four-day event as well as mainstream pop, hip hop, rock, and blues music. EDM music lovers were treated to their very own main stage as well as stages all through the festival and campgrounds.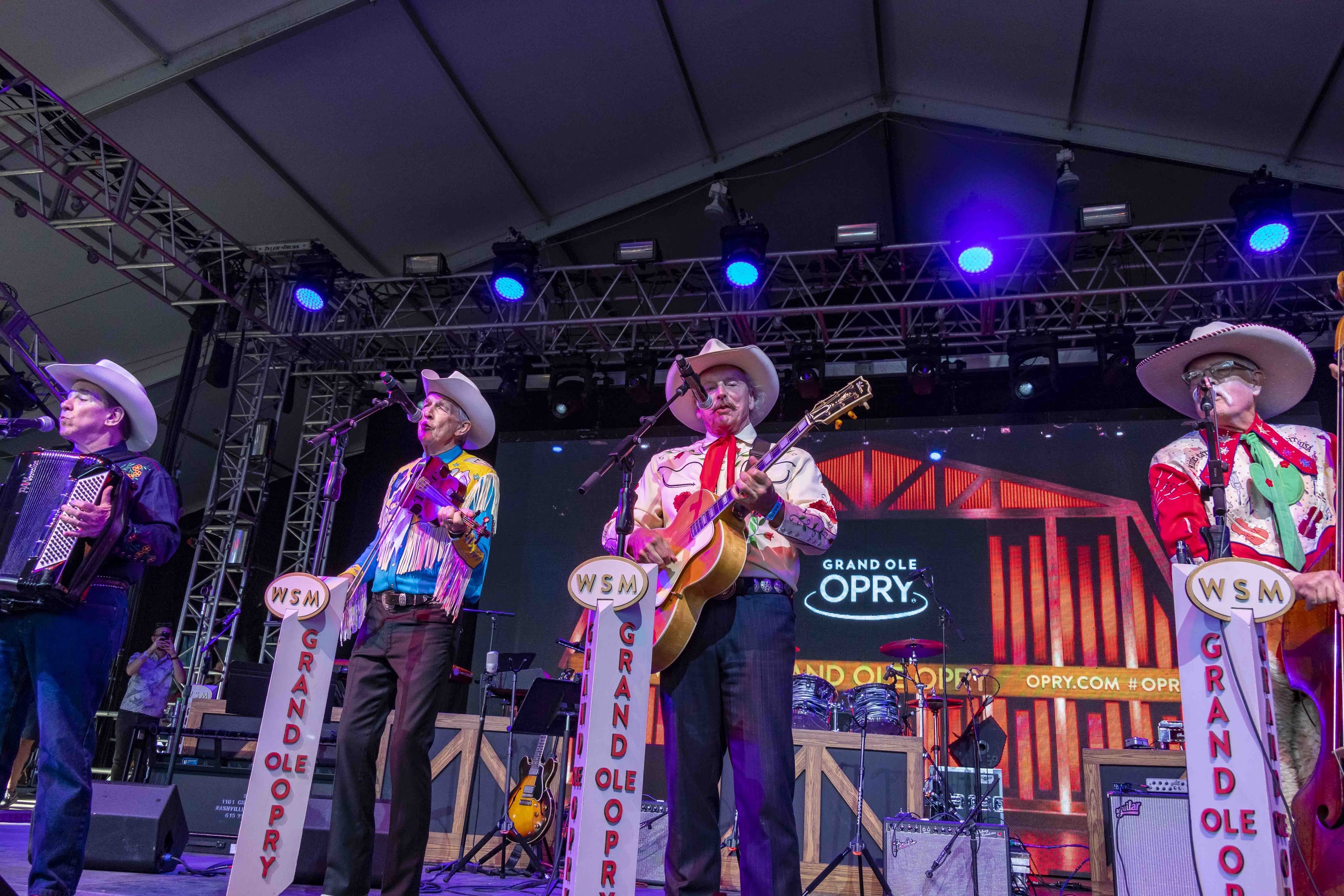 The festival, located just outside of Nashville, of course, also pays homage to country and bluegrass music. The opening day of Bonnaroo is traditionally a day of new upcoming young talent mixed with a smattering of veteran performers. The bands play on three main stages and two smaller ones, with the other two giant outside stages remaining dormant the first day.  Since Bonnaroo has recently become a five-day event with campers allowed into the campgrounds on Wednesday now, the Thursday opening has become a much more widely attended event. The This and That tent offer up live bands while The Other has become the previously mentioned all EDM stage complete with its own massive multimedia light and sound extravaganza. One of the most exciting changes this year was the moving of the Country music jam from its usual Sunday closing spot to opening day on Thursday. The event which was taken over by the historic Grand Ole Opry several years ago featured a showcase of old and new classic Country music, which was broadcast live on the radio, much like it was in the years before television arrived in the country.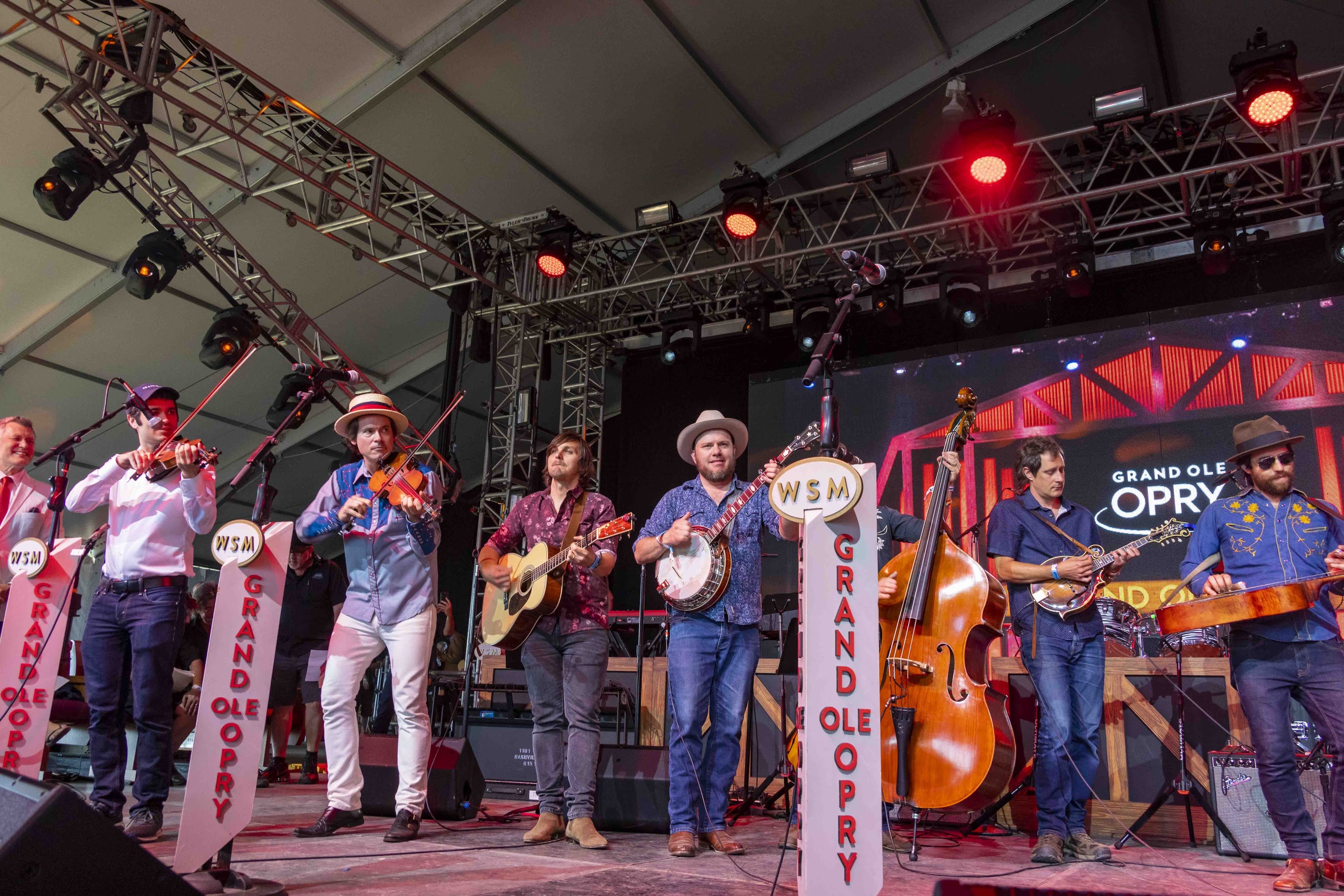 Veteran announcer Bill Cody welcomed the swarms of music fans emerging from the campgrounds and encouraged the first gathering of the tribes to witness the historic broadcast. It was a brilliant move on the part of organizers to move the show to opening day when many young music fans were fresh and rested and more likely to be curious about a musical genre outside of their particular comfort zone. The crowd in That tent swelled, and cheers erupted as the show began with house band The Old Crow Medicine Show and a group of colorfully clad Square Dancers. The modern country rock band has been a staple at Bonnaroo for many years and was recently inducted into the Grand Ole Opry Hall of Fame. The group has the distinction of being one of the first bands to play at the inaugural Bonnaroo way back in 2002.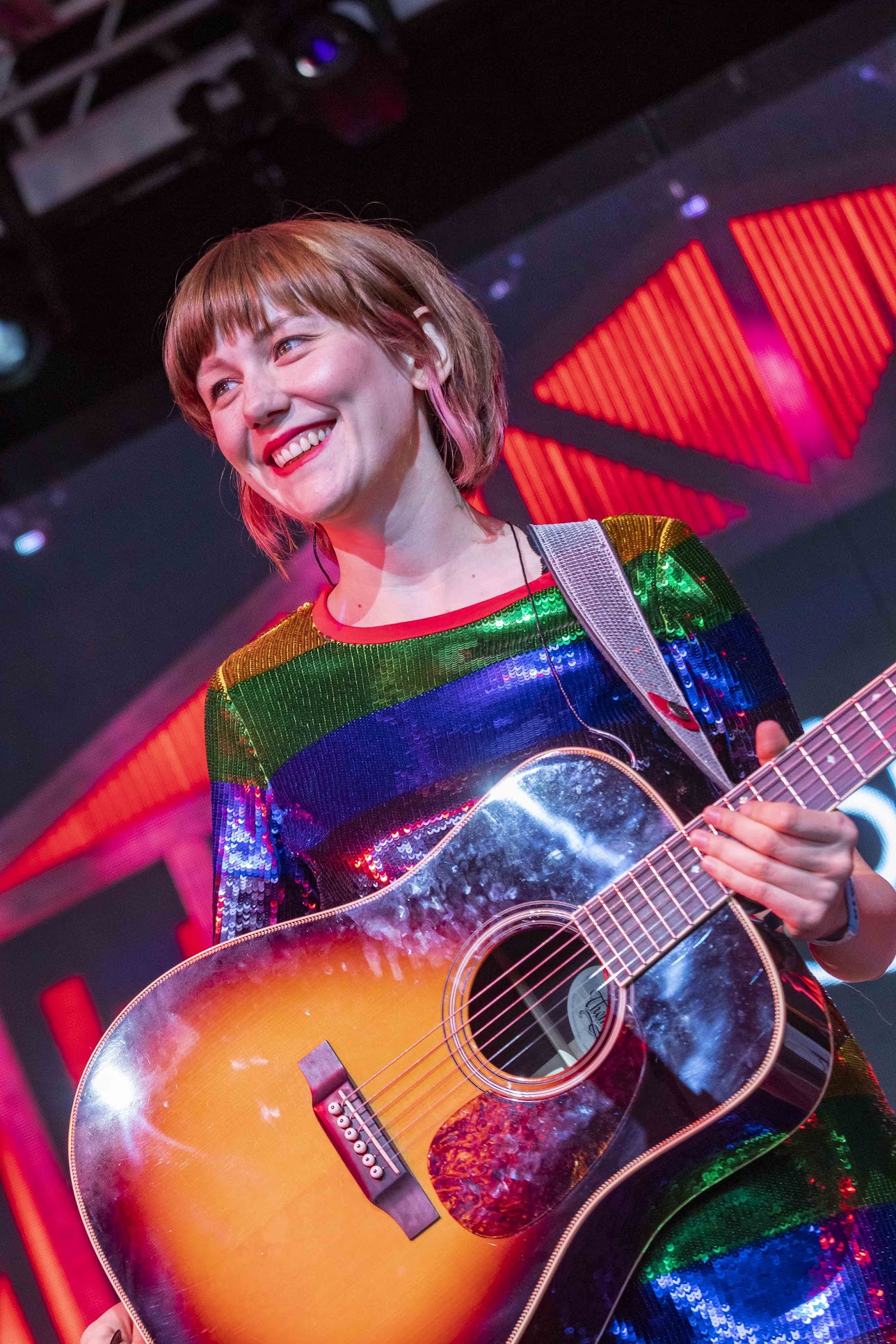 California Bluegrass sensation Molly Tuttle was the first guest star. She wowed the crowd with her exquisite vocals and picking skills. Tuttle is a vocalist, songwriter, banjo player and guitarist in the rich tradition of classical Bluegrass music, known for her Flatpicking, clawhammer, and cross-picking guitar skills. Morgan Evans was the next performer an unlikely country music transplant from Australia, now living in Nashville. He played the part of a country crooner perfectly keeping the crowd lively. Next came the classic campy Riders in the Sky, an American Western music and comedy group which began performing in 1977. The band dressed in their finest western wear played cowboy tinged music mixed with some witty variances in modern music. At one point the upright bass player broke into a very respectable rap before playing his cheeks like a percussion instrument. Nashville legends Steve Earle and The Dukes took the music in a different direction with their electrified guitar-driven rock and blues-tinged country set that really got the crowd responding in a dancing frenzy. The two-hour show also featured other veteran country performers including Wendy Moten and Ricky Skaggs.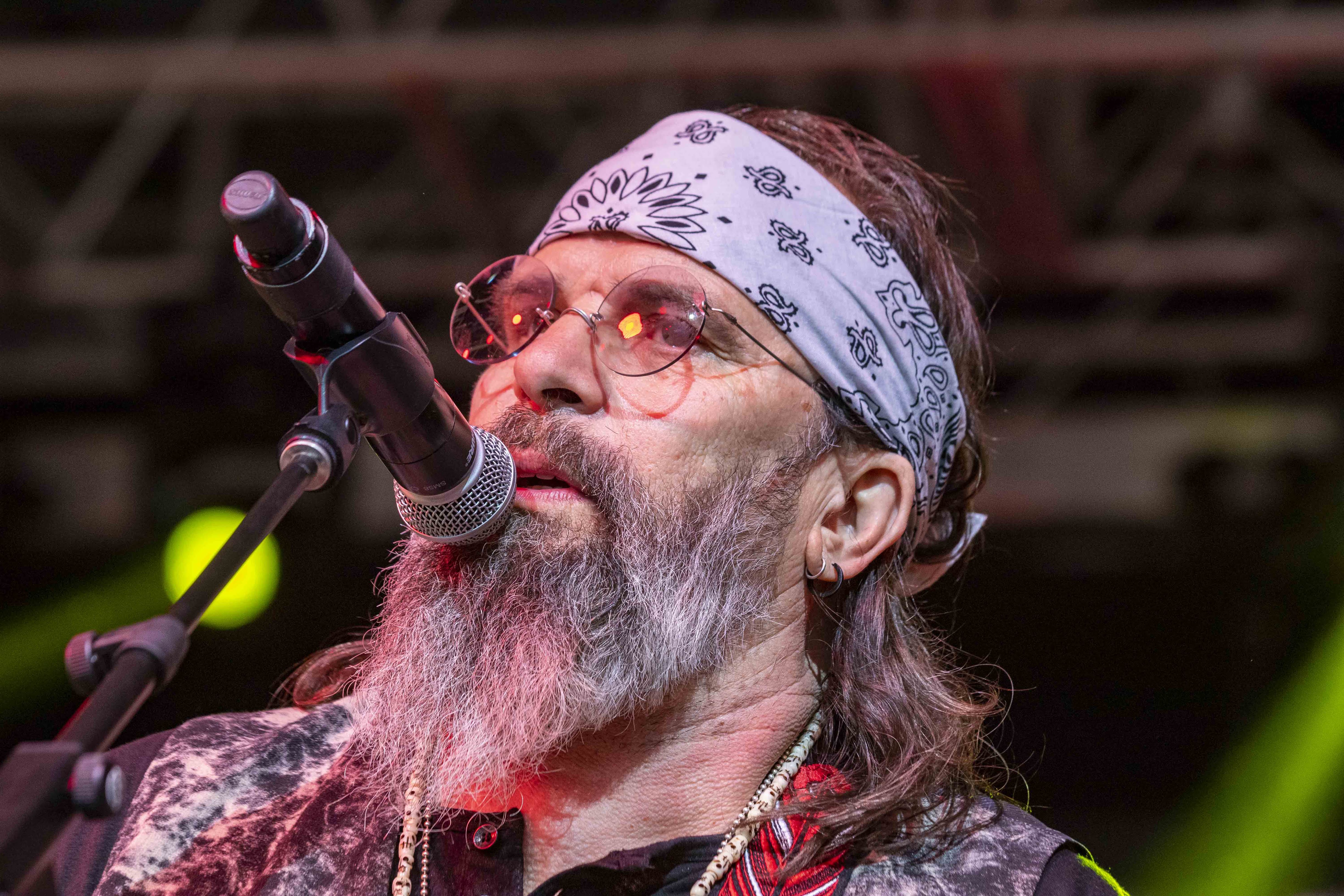 Indie pop music fans flocked to an opening set by the Vancouver B.C. band Peach Pit. The talented band featured bassist Peter Wilton, guitarist Chris Vanderkooy, drummer Mikey Pascuzzi, and vocalist/guitarist Neil Smith. The groups wailing guitar-driven rock and crisp vocals seemed to delight a young crowd. Over at This tent, New Jersey Indie music rocker Donna Missal was attracting a slightly older crowd with her more classic rock-inspired rhythms. Her striking vocals were enhanced by her extremely sensual performance full of emotive expressions and acrobatic dance moves. Her suggestive antics on the stage seemed to enrapture both male and female members of the audience, creating a steamy atmosphere despite the cooler temperatures outside the tent. Missal may be the Thursday surprise from this year's Bonnaroo, the one to watch to be the next prominent breakout artist.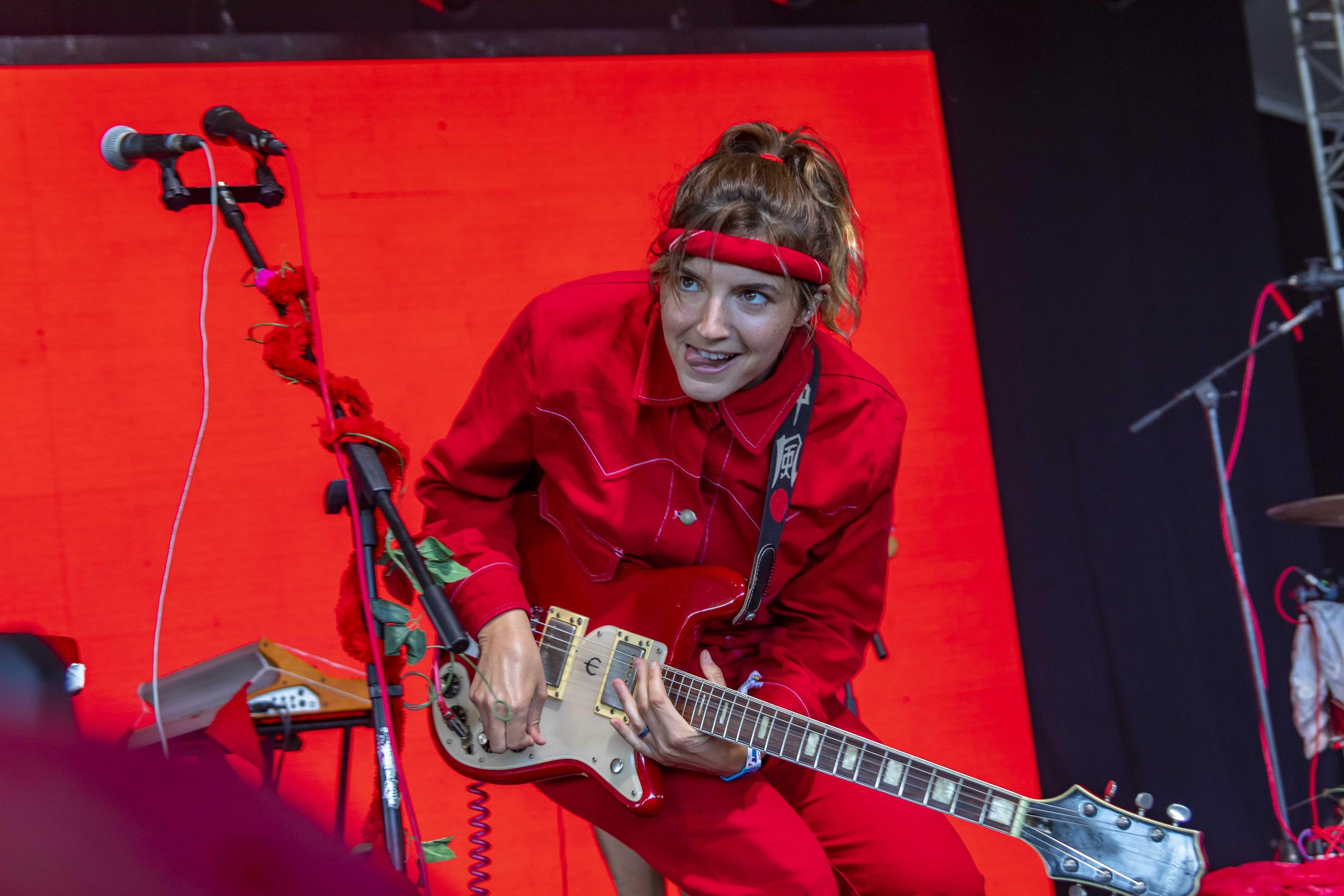 New York native Caroline Rose played next, fronting a band that featured a country-tinged multi-genre musical smorgasbord, including folksy pop, rock and EDM sounds. The youthful Nashville band All Them Witches played as the sun began to fade, with an uncharacteristic local rock sound tinged with  Neo-psychedelia, feedback-drenched guitars. The band featuring drummer Robby Staebler, vocalist/multi-instrumentalist Charles Michael Parks Jr., and guitarist Ben McLeod played an ear-piercing set that elated a large crowd of hard rock fans.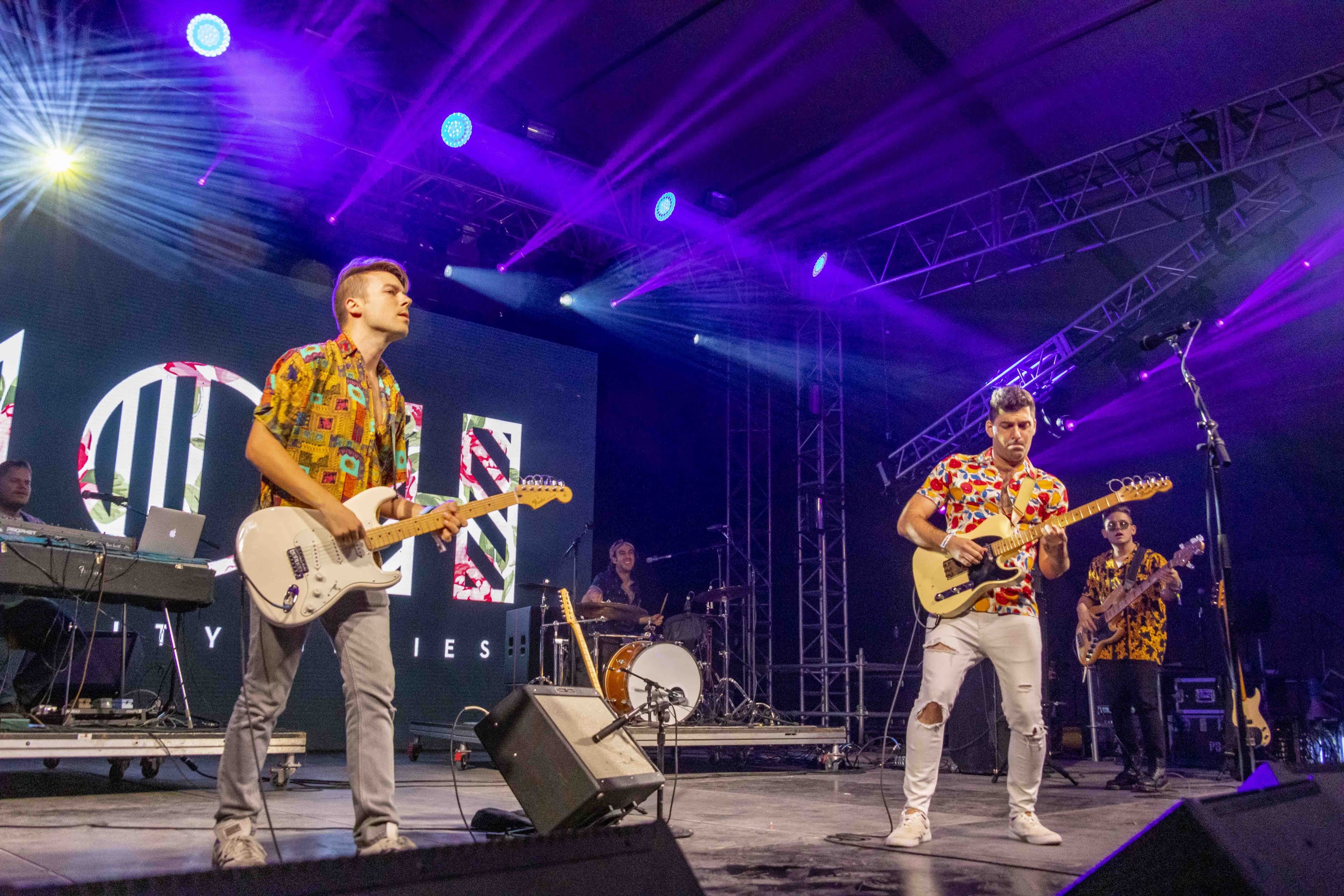 Things began to heat up as evening fell with well-received sets by North Carolina Psychedelic rock band The Nude Party and Miami based alternative rockers Magic City Hippies. On the smaller Who stage, Los Angeles based Kalu and The Electric Joint brought rock drenched R&B sounds to a late-night crowd, while the adjoining coffee bar and doughnut bakery did a brisk business.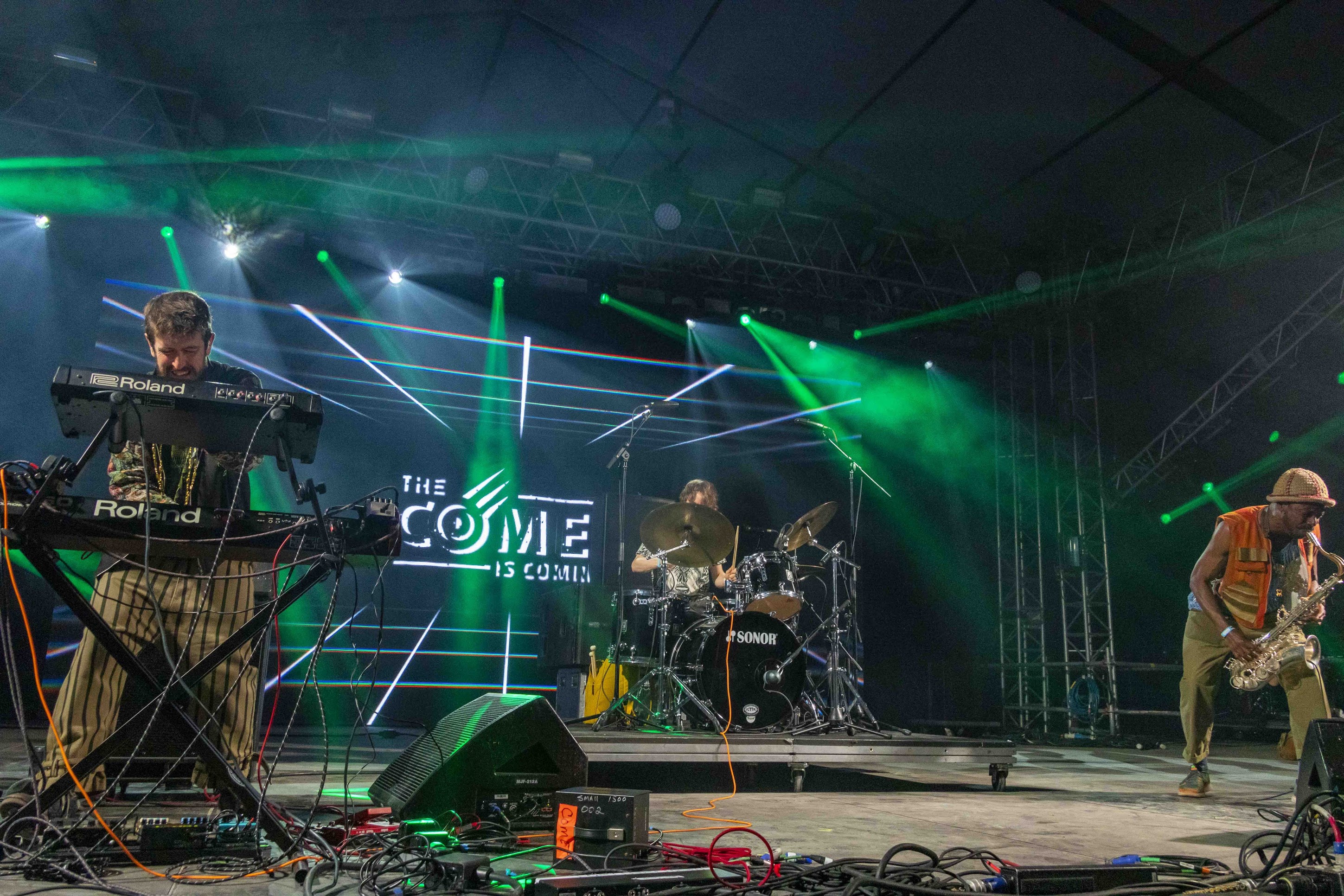 Late night jam band fans were not disappointed with a downright hypnotic set by The Comet Is Coming, a London-based band who incorporate elements of jazz, electronica, funk and psychedelic rock into an amazing live performance.  Known by their pseudonyms "King Shabaka," "Danalogue," and "Betamax,"  the band featured saxophonist Shabaka Hutchings, keyboardist Dan Leavers, and drummer Max Hallett. The riveting set was the most jazz driven music of Bonnaroo's opening night.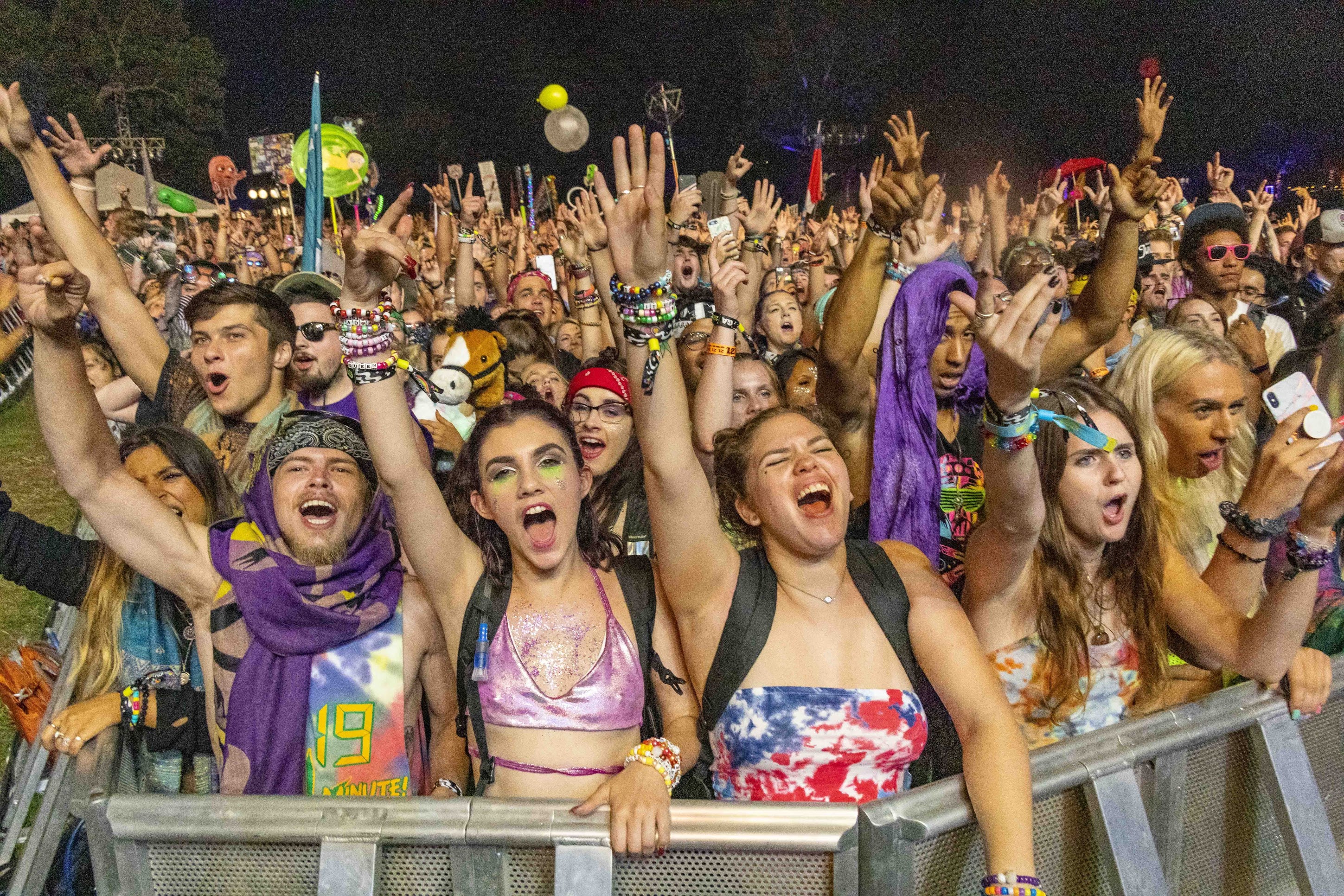 But it was the Other stage, the EDM dedicated performance spot that became the biggest draw on Thursday after night fell. The first big set of the night exploded in a cacophony of light and sound when DJ Hekler brought a distinctively Las Vegas vibe to Bonnaroo. Hekler created a frenzied dance craze for thousands of colorfully dressed and totem carrying young EDM fans with a Bass drenched set of heart-pounding music.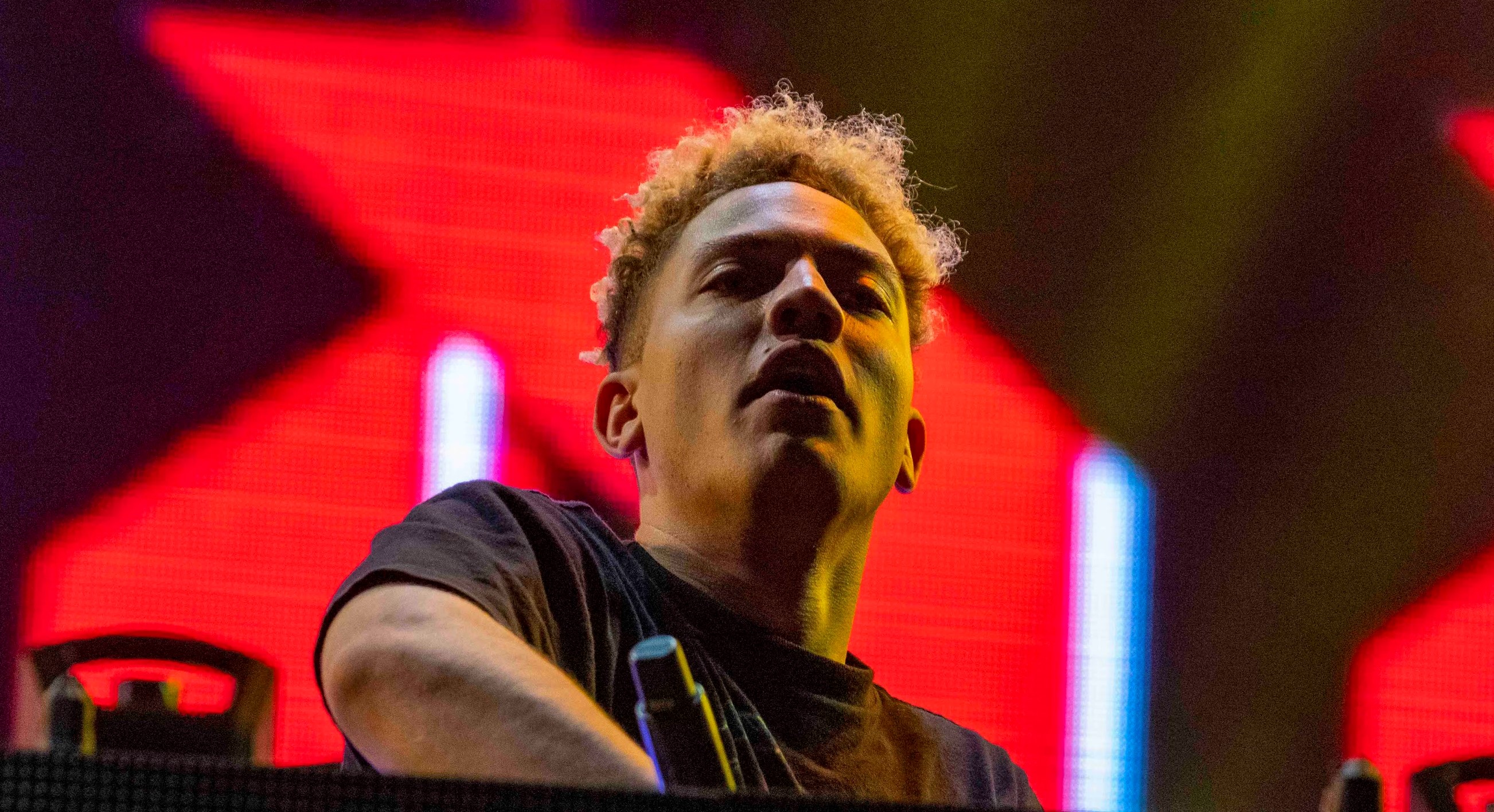 Much like the revered king of underground Bass dance music Bassnectar, Hekler sound relies heavily on ear shattering low-end frequencies, that viscerally affect the writhing bodies of those close enough to the massive speakers. The Other stage featured several well-known DJ's before the closing set began just before 1 am. That set featured three prominent DJ's sharing the stage back to back. Bonnaroo EDM veteran Space Jesus led the set which also featured Eprom and Shlump. By then, tens of thousands of EDM lovers had gathered en masse to writhe in front of the blinding multimedia drenched show. Although the show ended at 3 am, many young EDM fans were just getting started with their dance trance and retreated to several other EDM stages, including the silent disco, Snake and Jakes Christmas Barn and the final EDM stage each night the Kalliope, all of which featured dance music until dawn.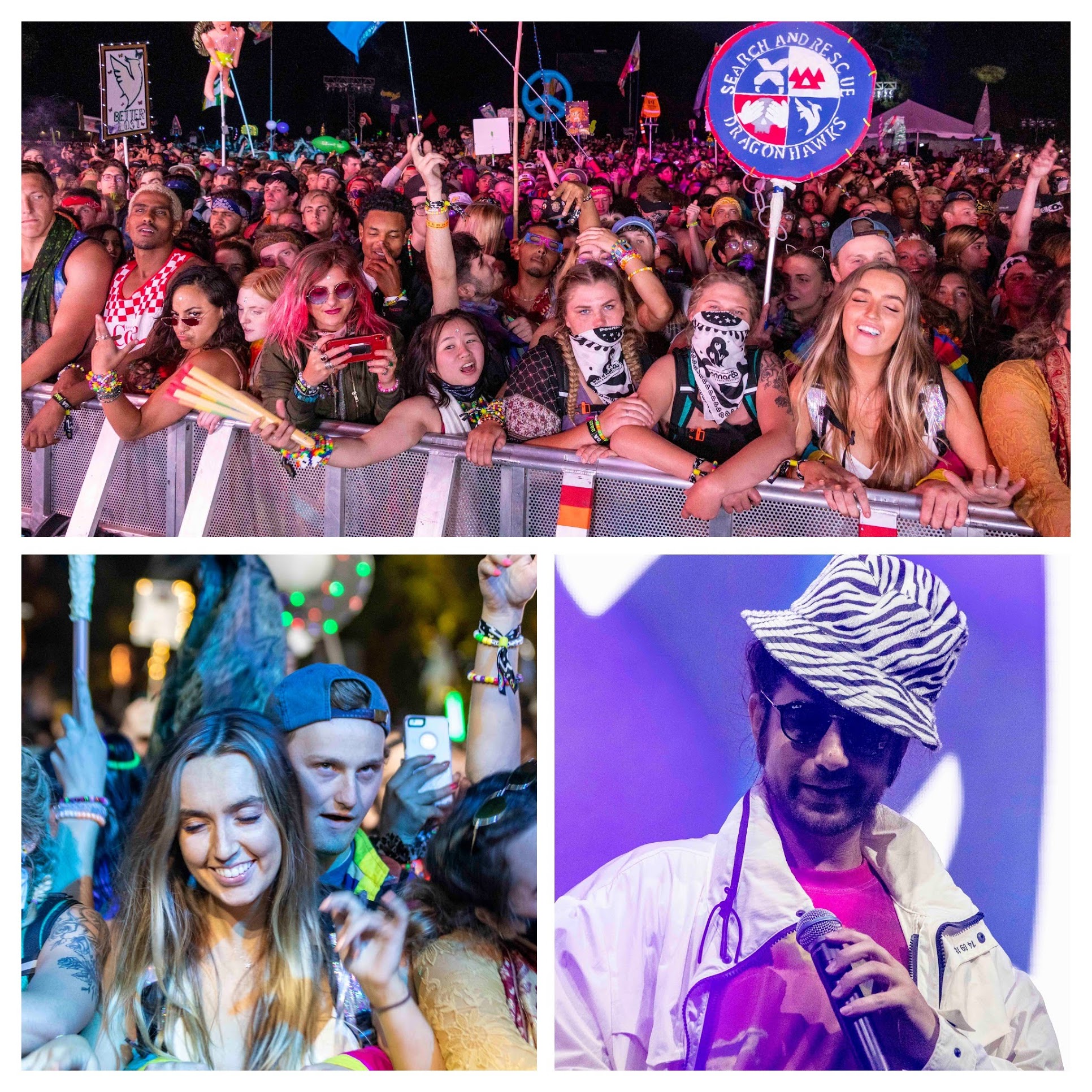 Check out more photos from day 1 @ Bonnaroo 2019.