After three long years, Bonnaroovians from across the globe rejoiced as one of the most beloved music festivals returned to the farm in Manchester, Tennessee. The festival began 20 years ago as a novel experiment in festival concepts featuring mostly jam bands. The remote location allowed the music to continue nearly nonstop into the early morning. Interaction between bands was encouraged, and unique one-off jams evolved as a hallmark of the festival. The gathering has evolved over the years, incorporating nearly every genre of modern music. Jam bands and classic rock still have a prominent place in the festival, but EDM and Hip-Hop acts have emerged as the new stars for the younger crowd. The festival also continues to add country, jazz, and world music into the mix, creating an array of musical genres to choose from.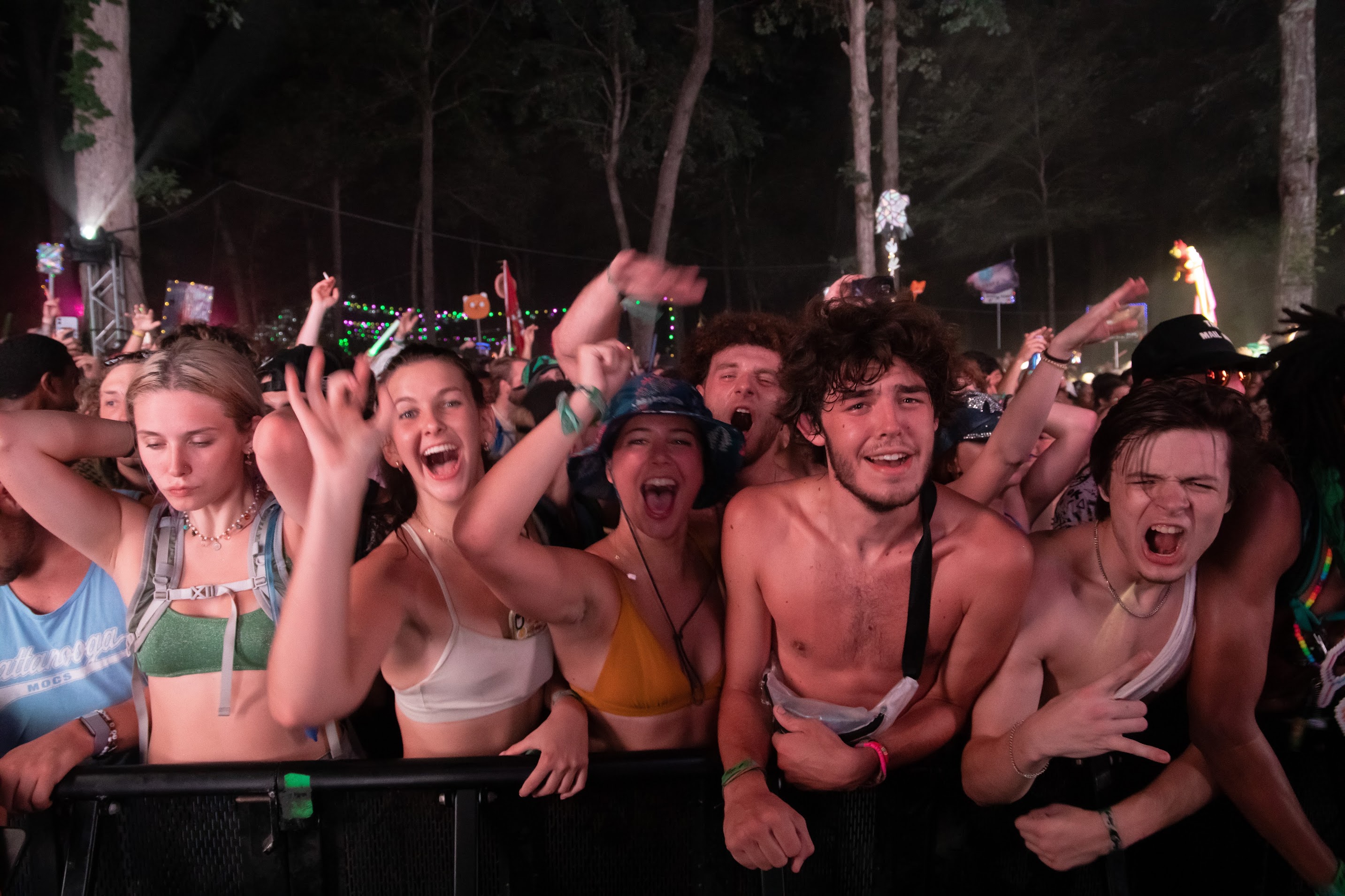 After remnants of a hurricane wiped out plans for last year's festival less than 48 hours before it began, there was much anticipation and some concern about this year's event. Many of the earlier festivals across the country had experienced a litany of obstacles, including weather delays and Covid-related cancellations. Thankfully this year, Bonnaroo only had to deal with hot steamy summer sunshine and had almost a perfect attendance record for the massive roster assembled for the four-day festival.
Some of the most significant improvements to Bonnaroo in recent years have been to the campground areas. Permanent facilities, including fully functional restrooms and showers, have been built across the vast camping areas. In addition, nine pavilions have been established, each with their own food vendors and entertainment venues. This year's event even added a free tram connecting the various pavilions. The festival now allows campers to arrive on Tuesday, two days before the official opening of the festivities in Centeroo. But the pavilions in the campground begin to provide entertainment as early as Tuesday afternoon. By Wednesday night, June 15th, thousands of festival goers were already enjoying an array of live entertainment.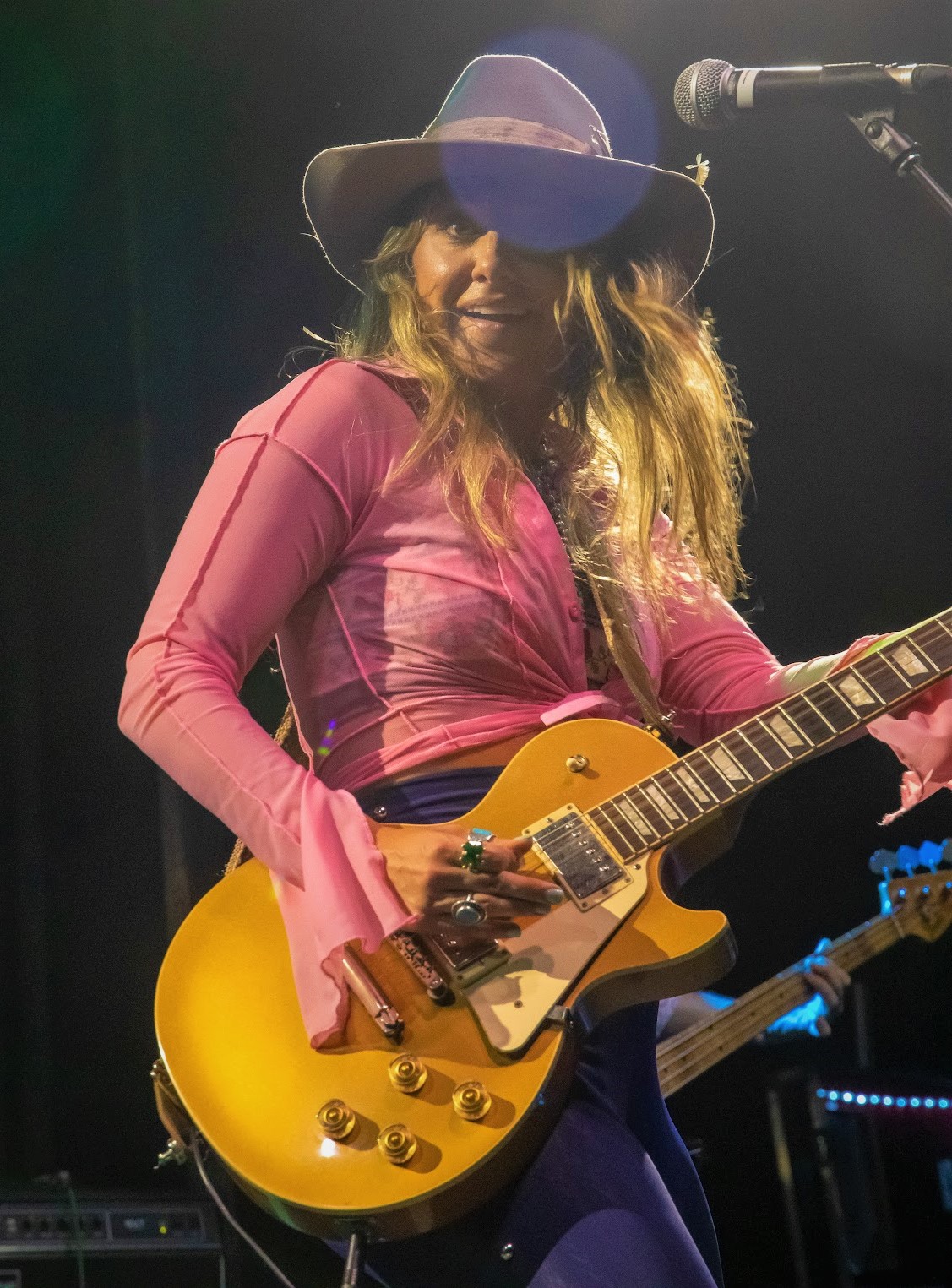 By early evening the Nashville trio Goldpark was playing a set on the Galactic Giddy Up stage in Plaza 5. The location mainly featured fresh new country-oriented bands. But Goldpark wowed the early crowd with an energetic Indy set of more desert rock-inspired music. They were followed by a more traditional country-rock set by Nashville-based singer-songwriter Lainey Wilson and her band. The spirited singer brought a large crowd to her set. Born in the tiny town of Baskin, Louisiana, Wilson is a genuine performer of the country genre. It may have been their first exposure to authentic country music for many in the crowd. As midnight approached, the Flatland Cavalry band brought their Texas Americana rock sound to the stage, attracting an ever-growing group of festival-goers, many just arriving at their campsites. The plaza had its own food vendors, a beer bar, a covered dance floor, and a game area.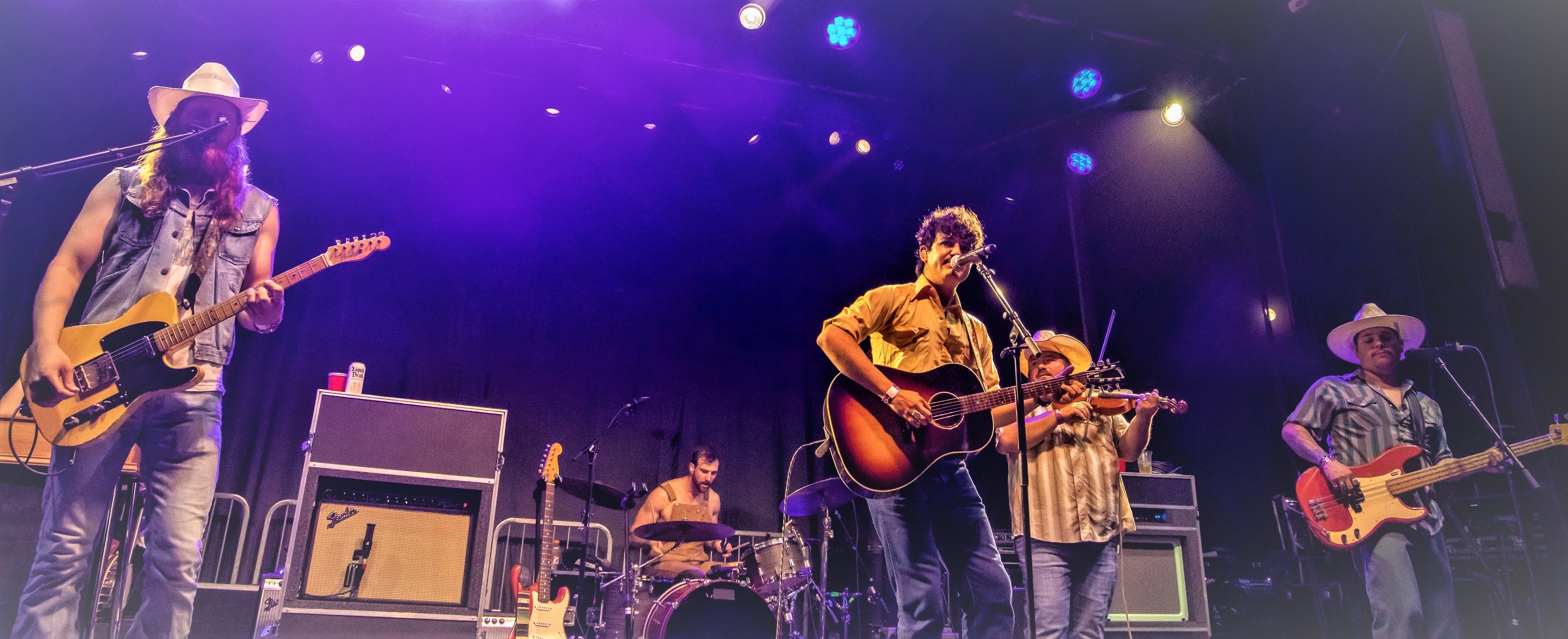 Meanwhile, at The Beyond stage in another plaza, Spinorita enamored herself with an early crowd. The Los Angeles DJ advocates for LA vinyl and underground culture. She includes funk, soul, hip-hop, and disco aspects in her sets. She also sings with an elegant voice.
While all this was happening, the Reverend Peyton's Big Dam Band played not one, but two extended electrifying sets of Blues drenched Americana music in the big barn at plaza 7. The Indiana trio led by Peyton on guitar attracted an overflow crowd into the fitting barn venue. Peyton performs as a living history legend playing a rusty 1930 steel-bodied National guitar, a 1934 wood-bodied National Trojan Resonator guitar, a 1994 reproduction of a 1929 Gibson acoustic guitar, and a three-string cigar box guitar. His mate, Washboard Breezy Peyton, plays the washboard using work gloves to which thimbles have been attached. Max Senseney rounds out the trio. He plays a small drum kit, augmented with a five-gallon plastic bucket fitted with drum hardware. The barn also featured a donut, coffee, and breakfast restaurant that had been a mainstay for many years inside Centro, now moved out to plaza 7. The smell of frying donuts mixed with waifs of sweet scents emerged from countless vaping devices.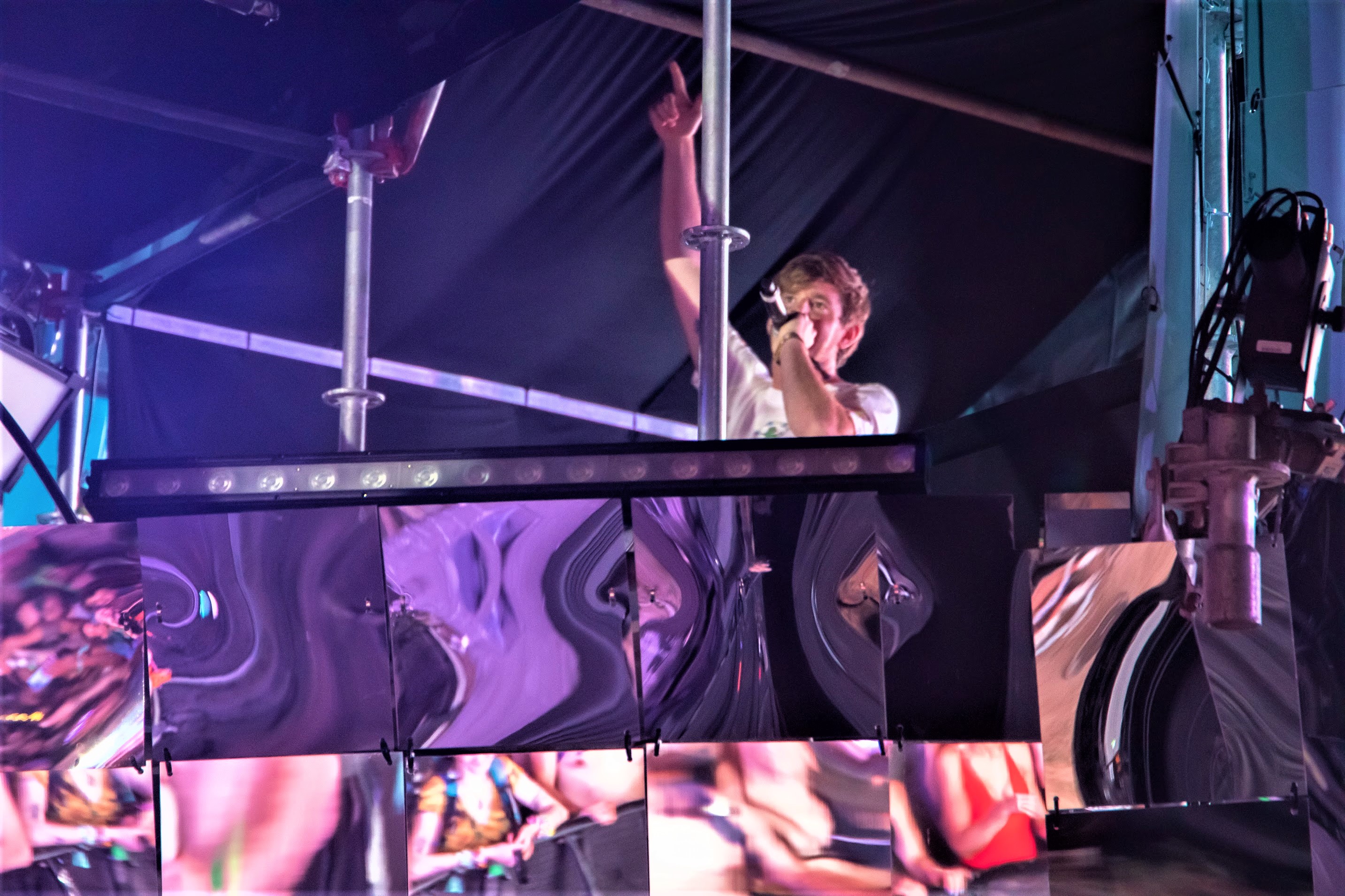 The biggest crowds of Wednesday night gathered in the magical forest of Where In The Woods near plaza 9. The venue has evolved into a major EDM music stage, complete with multimedia and a towering sound system. The location is in a wooded grove where many early birds set up their hammocks to spend the night listening to the thumping beats until sunrise. When California DJ VNSSA took over the mix, thousands of undulating EDM fans had gathered at the stage. The crowd hit a fever pitch when California DJ NGHTMRE took over just after 1 am. Vendors in the forest included vegetarian food and smoothie makers, a perfect diet for undulating trancers seeking a marathon session. All this excitement in the campground was happening before the actual festival began.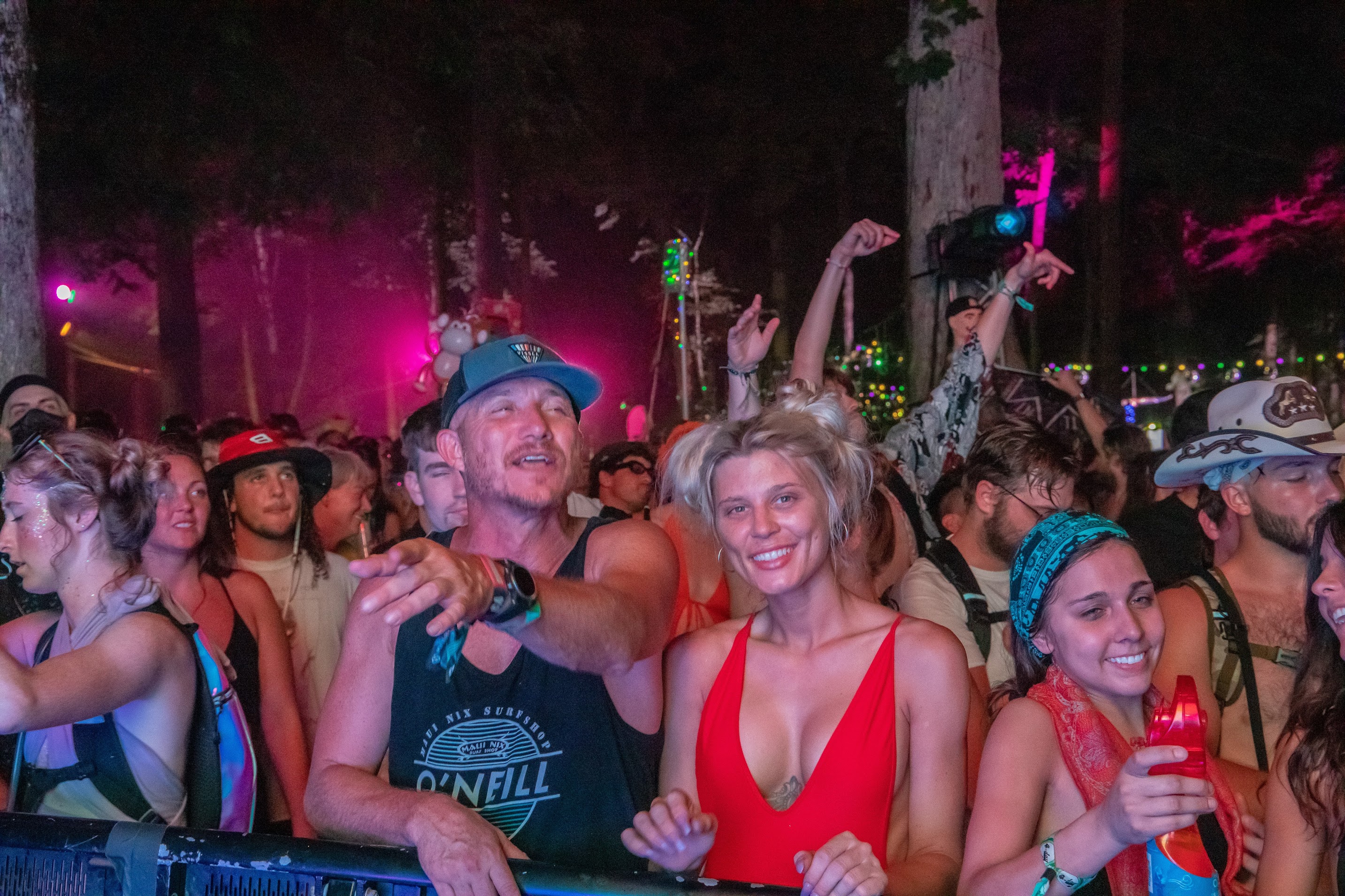 Check out more photos from day 1 at Bonnaroo 2022.