Brooke White has released a brand new single "Calico" on Nevado Music / June Baby Records, and its available now via digital download and streaming services HERE. Watch Brooke perform 'Calico' live on Good Day LA HERE
The Arizona-born Los Angeles-based singer, songwriter and multi-instrumentalist, extends a warm invite to a place smack dab in the middle of Nashville and Laurel Canyon, on her new single and forthcoming album, Calico – short for "California Country."
Landing her first big break as top 5 finalist on season 7 of American Idol, millions of viewers formed an emotional bond and welcomed her barefoot-at-the-piano style into their homes on a weekly basis.
While singer-songwriters from the golden era of the 70s attributed to her sound, it was the influence of the country legends she grew up listening to that came soaring through her vocals.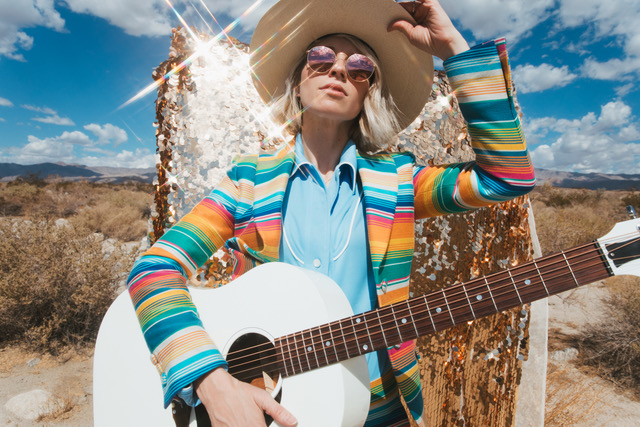 "This album isn't an entirely new direction for me," says Brooke. "I've always blurred the country line that foreshadowed a future sound, and had it in my heart to make a country record in Nashville. But after 16 years in LA and two babies, my roots have run deep so I felt called to bloom where I was planted. I stepped away from the piano and picked up a guitar, and started writing my story at home. I found my way to a studio in Echo Park, CA with pop producers and songwriters, Eric Straube and Chris Qualls, and together we crafted the rest of "Calico" along with 11 more California country jams. Turns out I was right where I needed to be to make the country record I've always wanted to make and I love it."
The debut single and title track, 'Calico' encompasses the spirit of the album, with a stomping groove and sunny storytelling, punctuated by a big chant, banjo solo and handclaps. "This is the wild, wild west."
The full-length album, Calico, will be released October 4, 2019 via Nevado Music / June Baby Records. Pre-order album and special merch bundles HERE