Scranton-based bluegrass-jammers Cabinet made the second stop on their spring tour Saturday night when they invaded the Sherman Theater in Strousdburg, PA.  Formed in 2006, Cabinet is a seven-piece band that combines bluegrass, folk, country, and rock to create a distinctive sound that also pays tribute to traditional styles. The band is composed of J.P. Biondo (mandolin and vox), Pappy Biondo (banjo and vox), Mickey Coviello (guitar and vox), Todd Kopec (fiddle and vox), Dylan Skursky (bass and vox), "Nugget" Brian Gorby (percussion) and Jami Novak (drums and percussion). Cabinet's skillful instrumentation, tight vocal harmonies, and well-crafted songwriting always dominate their live performances, which are also renowned for their high-energy and improvisational jams showcasing extended solos and interplay between the various musicians.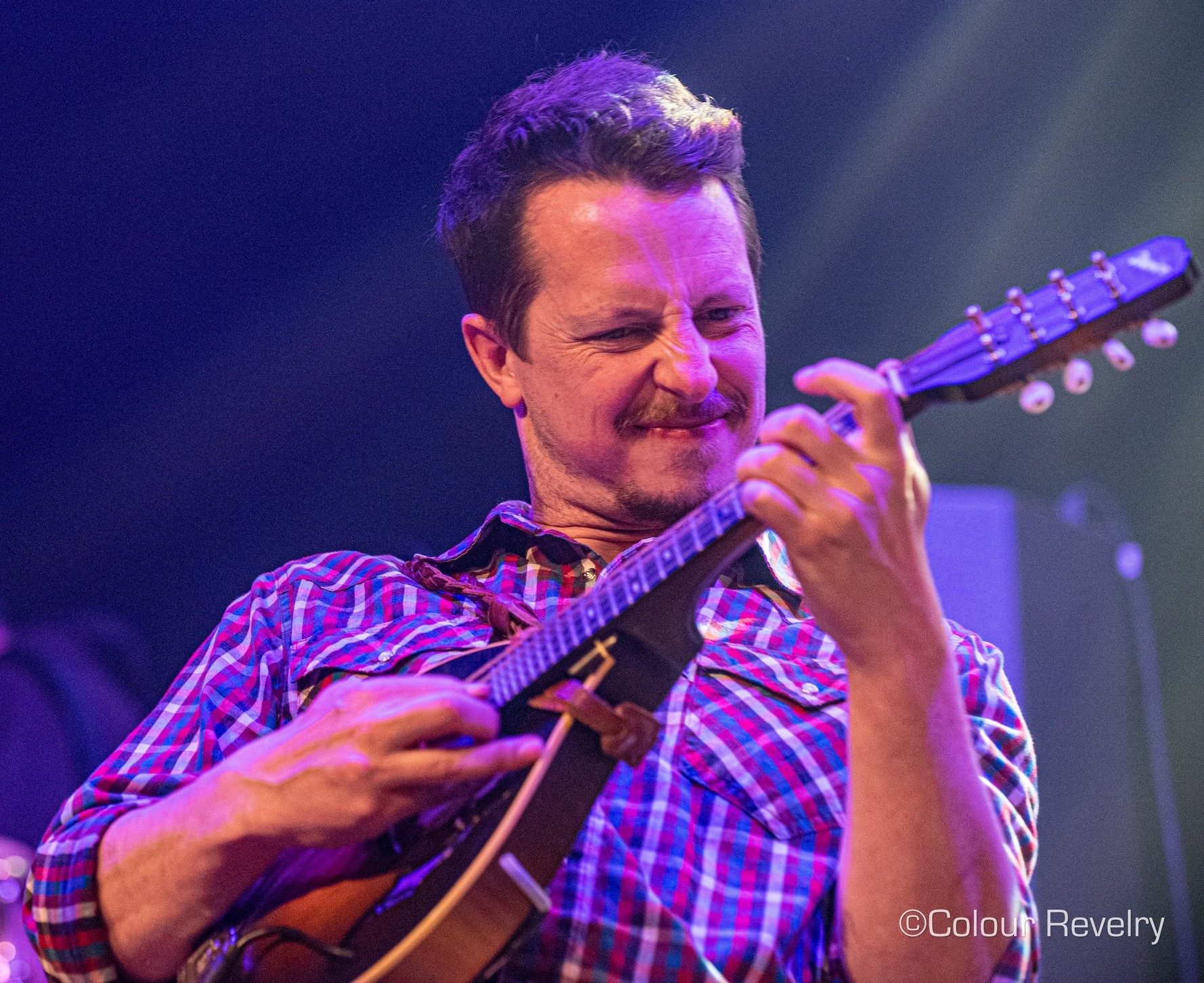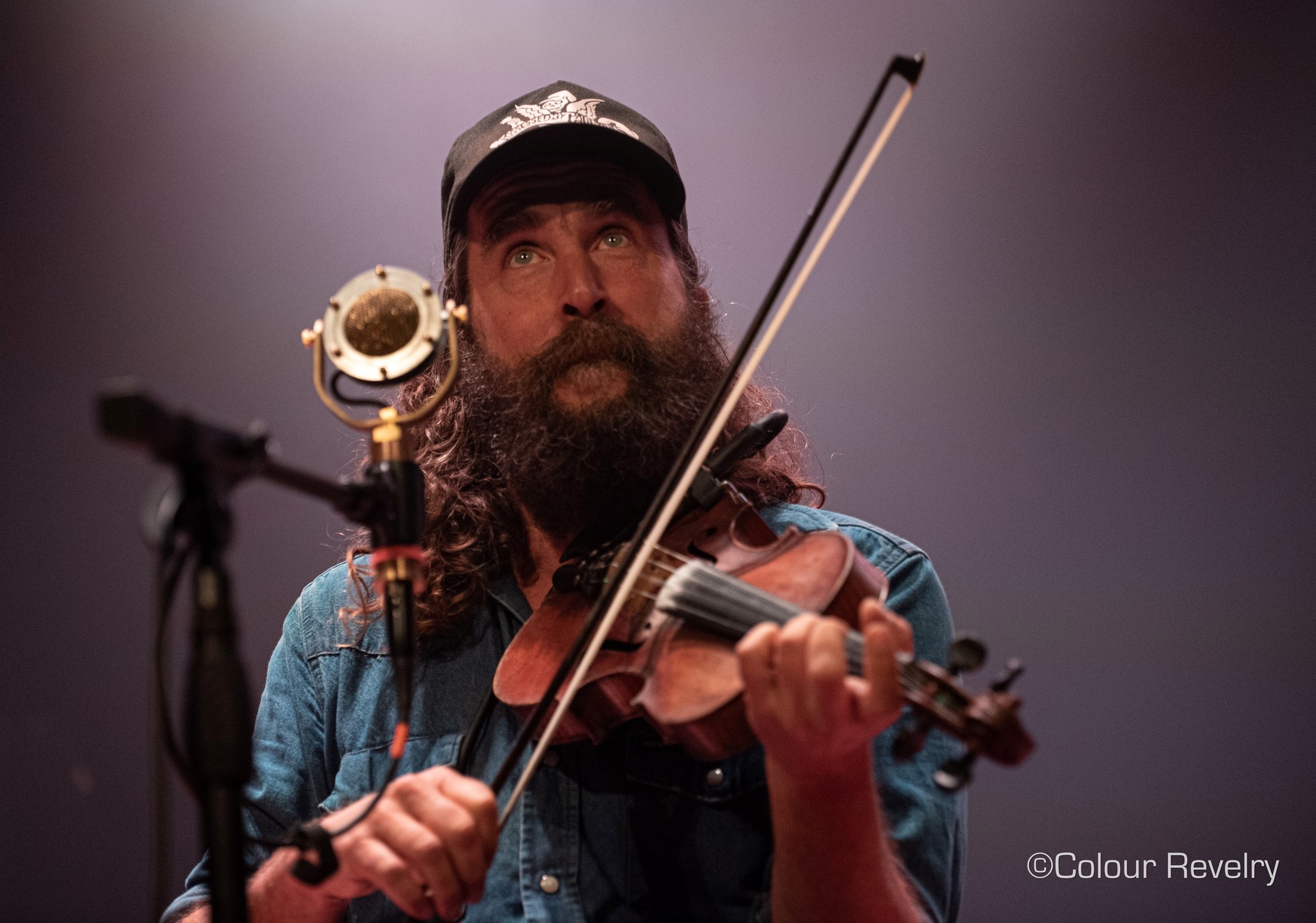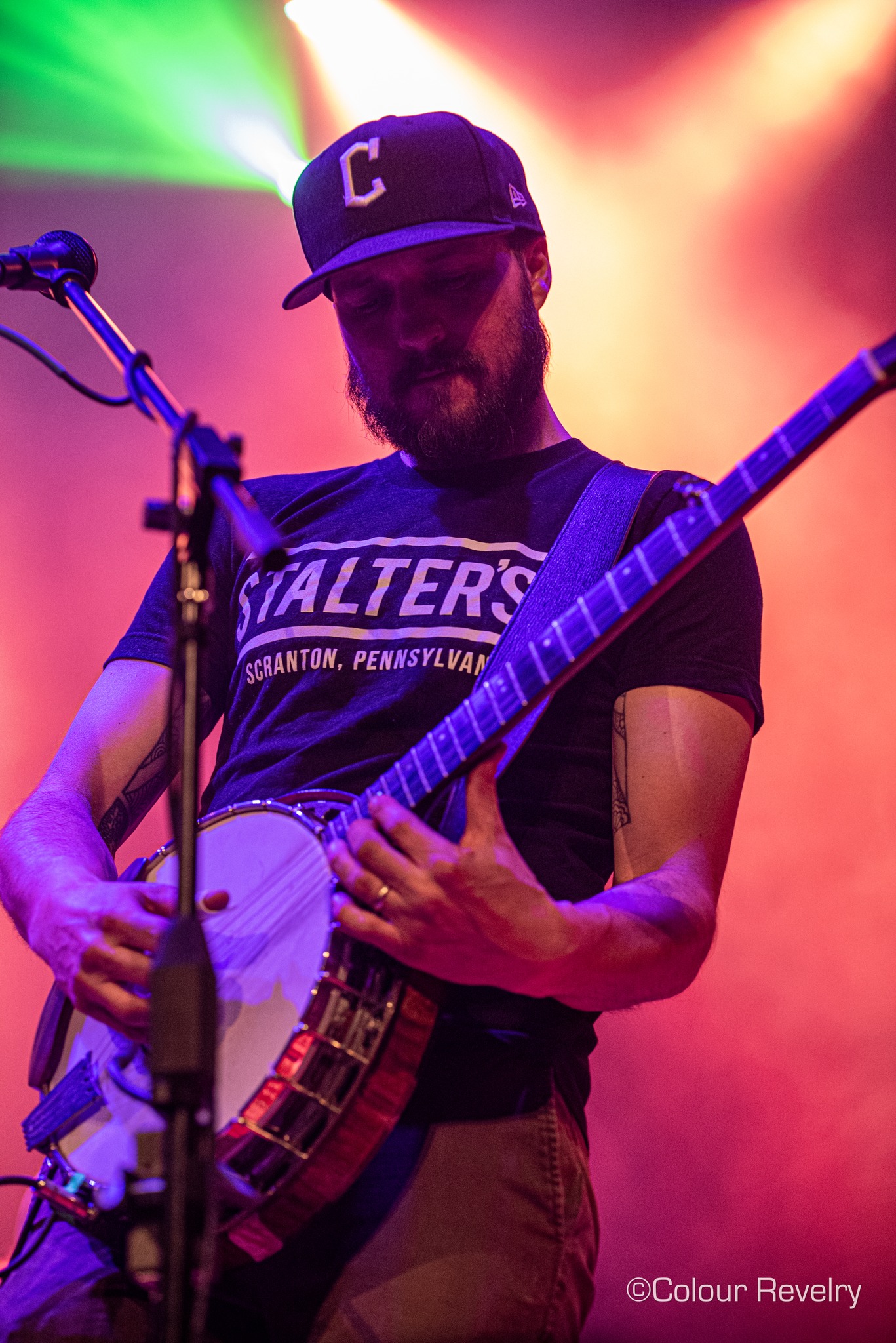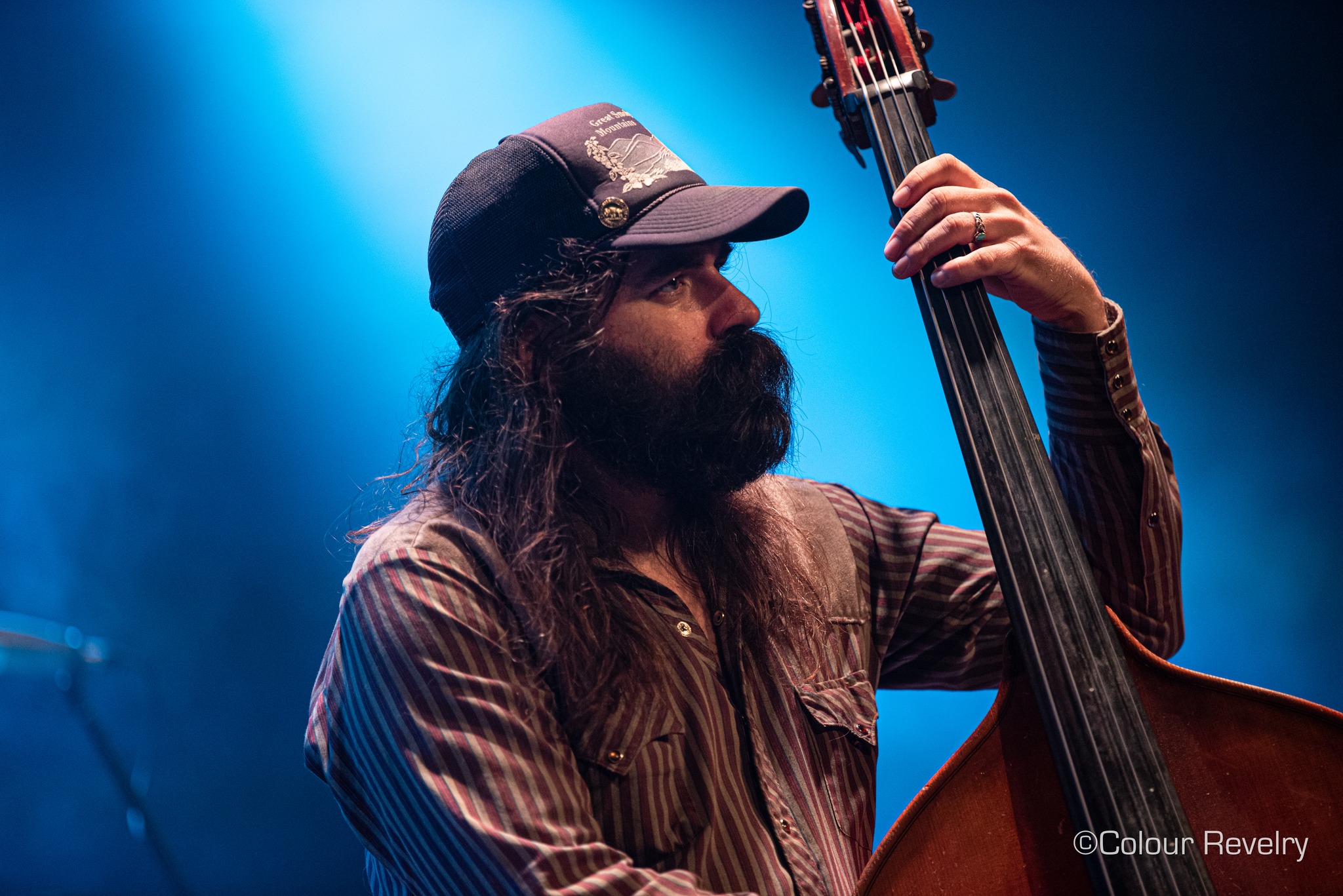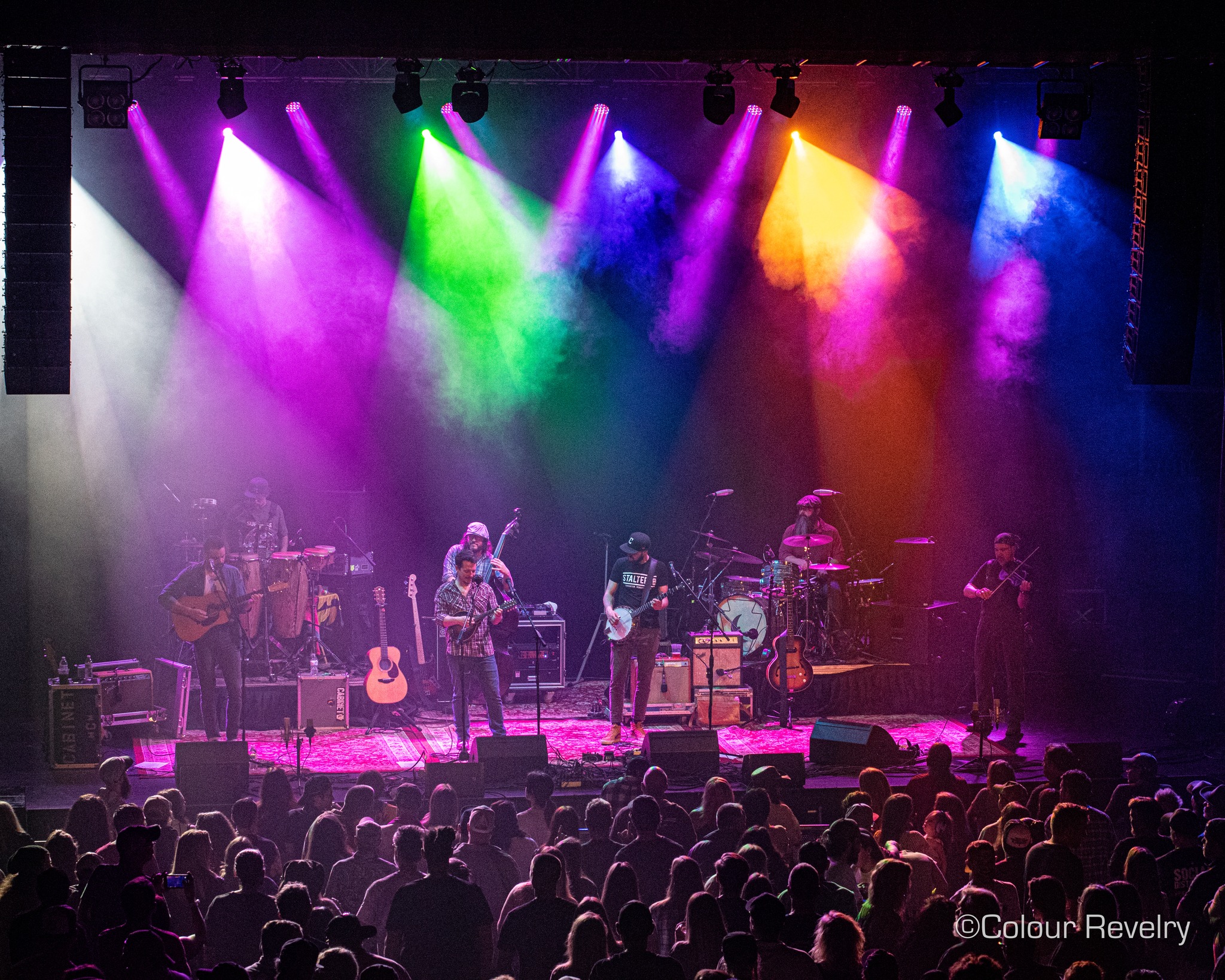 Cabinet is joined on this April spring tour by FERD as they hit stops throughout the Northeast and Mid-Atlantic. Blending folk, bluegrass, and blues traditions with Mississippi Delta roots, FERD creates original tunes that exude a lively, traditional sound with the added punch of deep bass and a searing banjo. FERD came to fruition over the span of almost 15 years, when Ferd Moyse, formerly of the Hackensaw Boys, first crossed paths with banjoist and vocalist Matt Morelock in 2007 and double-bassist Chris Stevens thereafter. Between the two outfits, there would be no lack of representation from the Bluegrass, Delta, and Appalachia musical communities on the evening.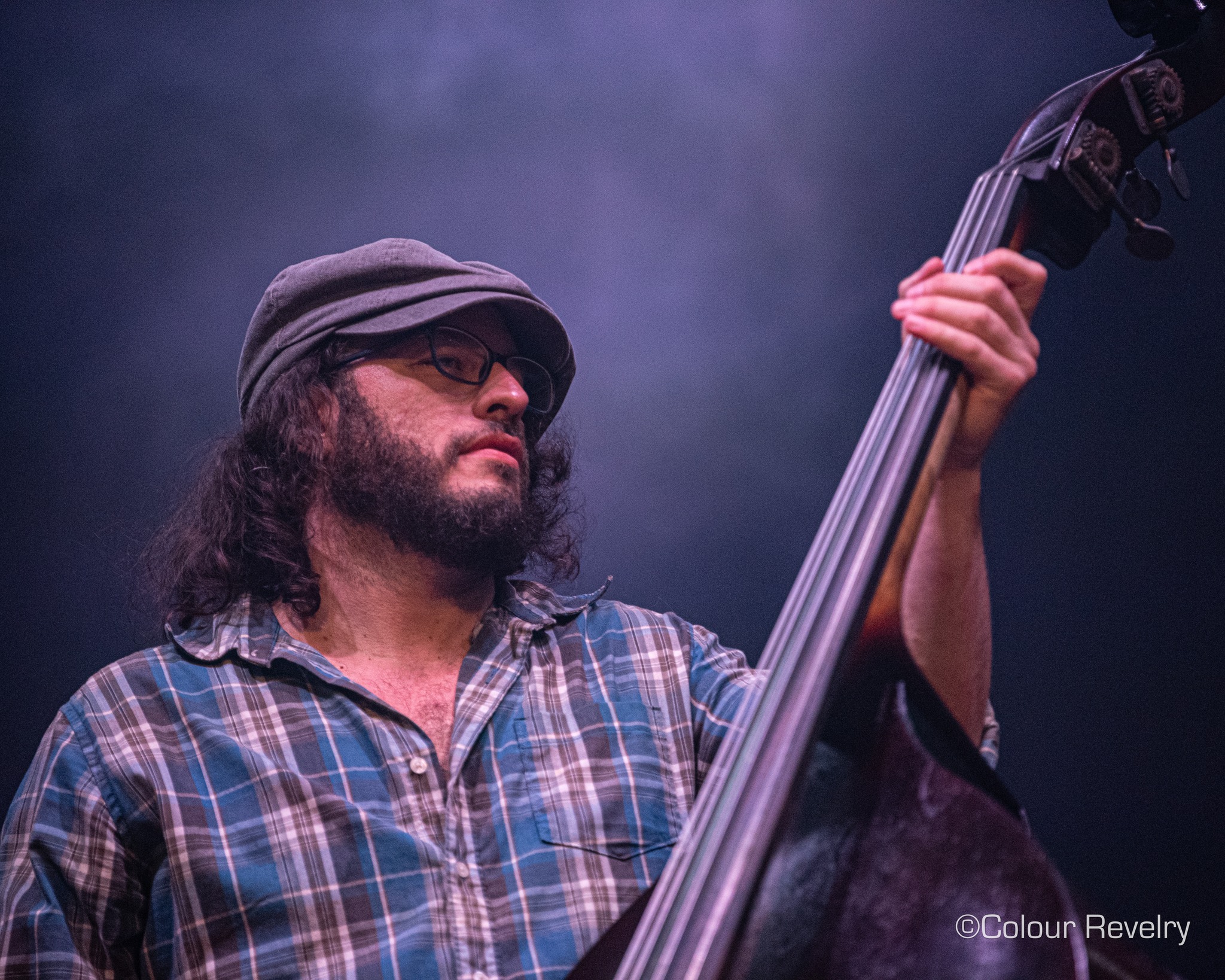 Situated in Stroudsburg, PA, the Sherman Theater is an historical performing arts center that was originally constructed as a vaudeville theater in 1928. The venue has undergone modernization and renovations to cater to a diverse range of concerts and other events. The main stage at the Sherman Theater is generously sized and features a large proscenium arch, as well as cutting-edge sound and state-of-the-art lighting equipment. With a combination of traditional theater seating, floor-standing areas, a balcony, and various private boxes designated for VIP guests, the venue has a capacity of over 1,500 attendees.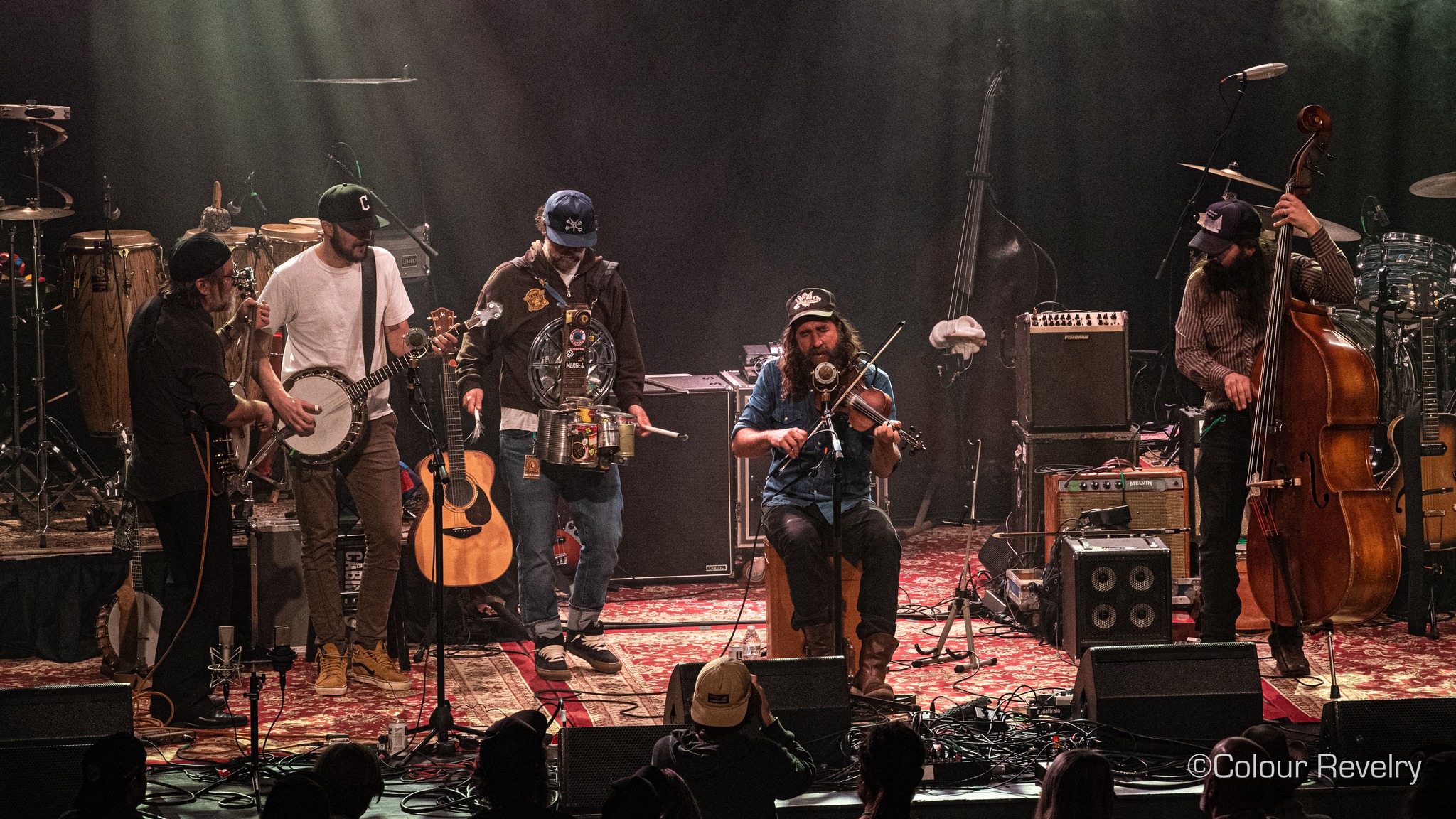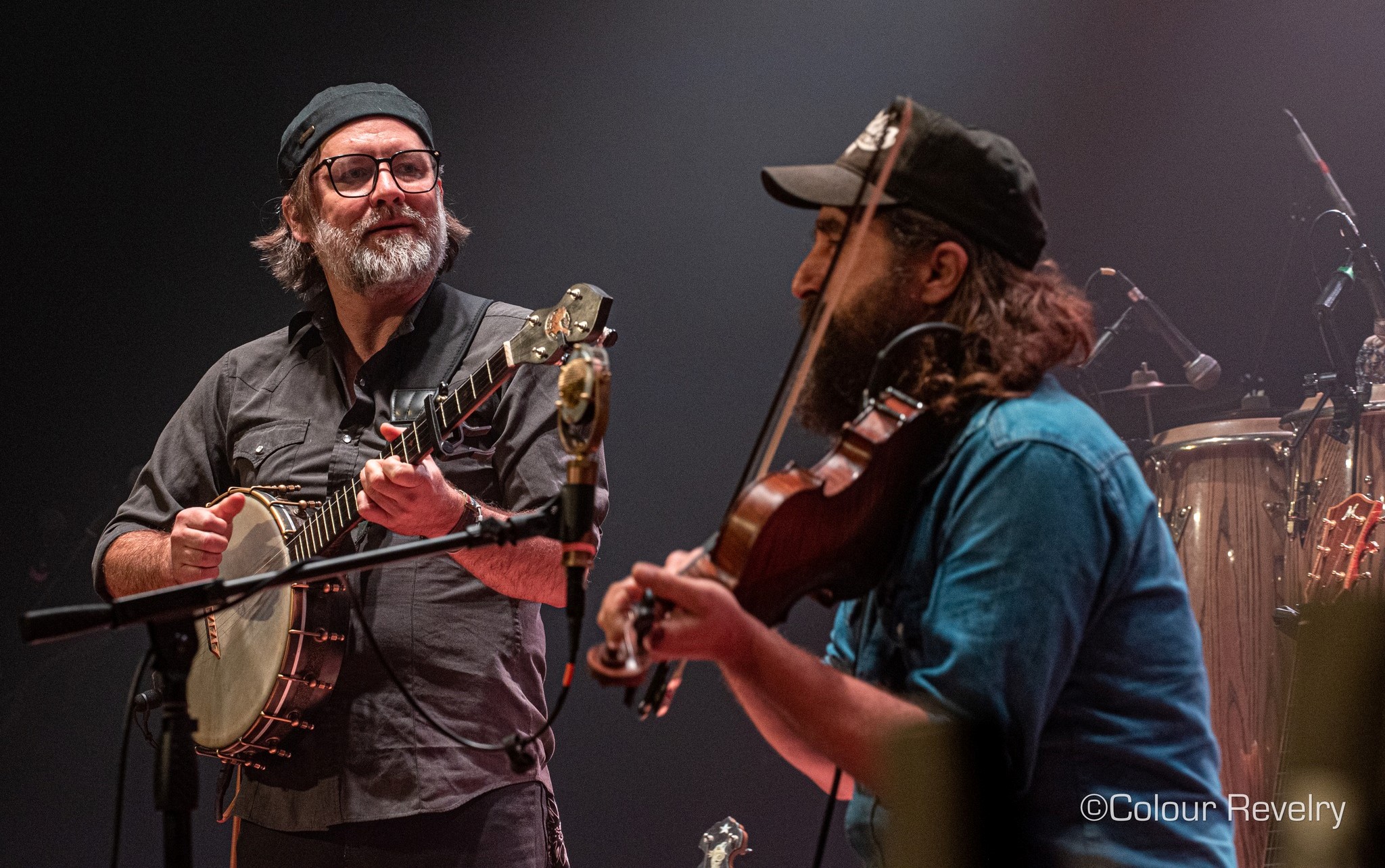 FERD opened with an energetic set comprised of originals off their debut release Feelin' Like the Wind and covers as the crowd began to filter in off the street. Moyse held down the majority of lead vocals for FERD as his fiddle layered over Morelock's rhythmic banjo and Stevens' bass holding down time. Pappy (Banjo) and Nugget (Tin-Can Hambone) came out to lend a hand on the Hackensaw Boys tune "Radio" before FERD closed out their set back on their own. By the time Cabinet took the stage, the near-capacity crowd was itching for a foot-stomping good time. The first set was highlighted "Pine Billy", with the audience providing the vocals on the response, "Nine Pound Hammer" featuring solos by J.P., Pappy, Mickey, and Todd. The always popular "The Tower" set the stage before closing out the set with the all-out hootenanny known as "Susquehanna Breakdown". The second set injected a bit more electric instrumentation and psychedelia right off the rip the highlight of the evening.  Opening the second set was "Caroline > Mr. Spaceman > Silver Sun" full of spacey jam sections, audience singalongs, and instrument switches.  The audience gave their support vocalizing the refrain in Caroline, which started with Mickey and Pappy on electric guitars and Dylan on electric bass, before segueing into Mr. Spaceman. Mr. Spaceman featured a bit of duel between J.P. and Mickey, before Pappy joined Nugget behind the percussion kit for an aptly situated spacey jam that gave way to Silver Sun, featuring J.P. on the banjo and Pappy on the electric guitar. Other second set highlights included a combo off the 2012 release Leap, "Diamond Joe" > "Eleanor" as well as the encore "Heavy Rain" > "Treesap".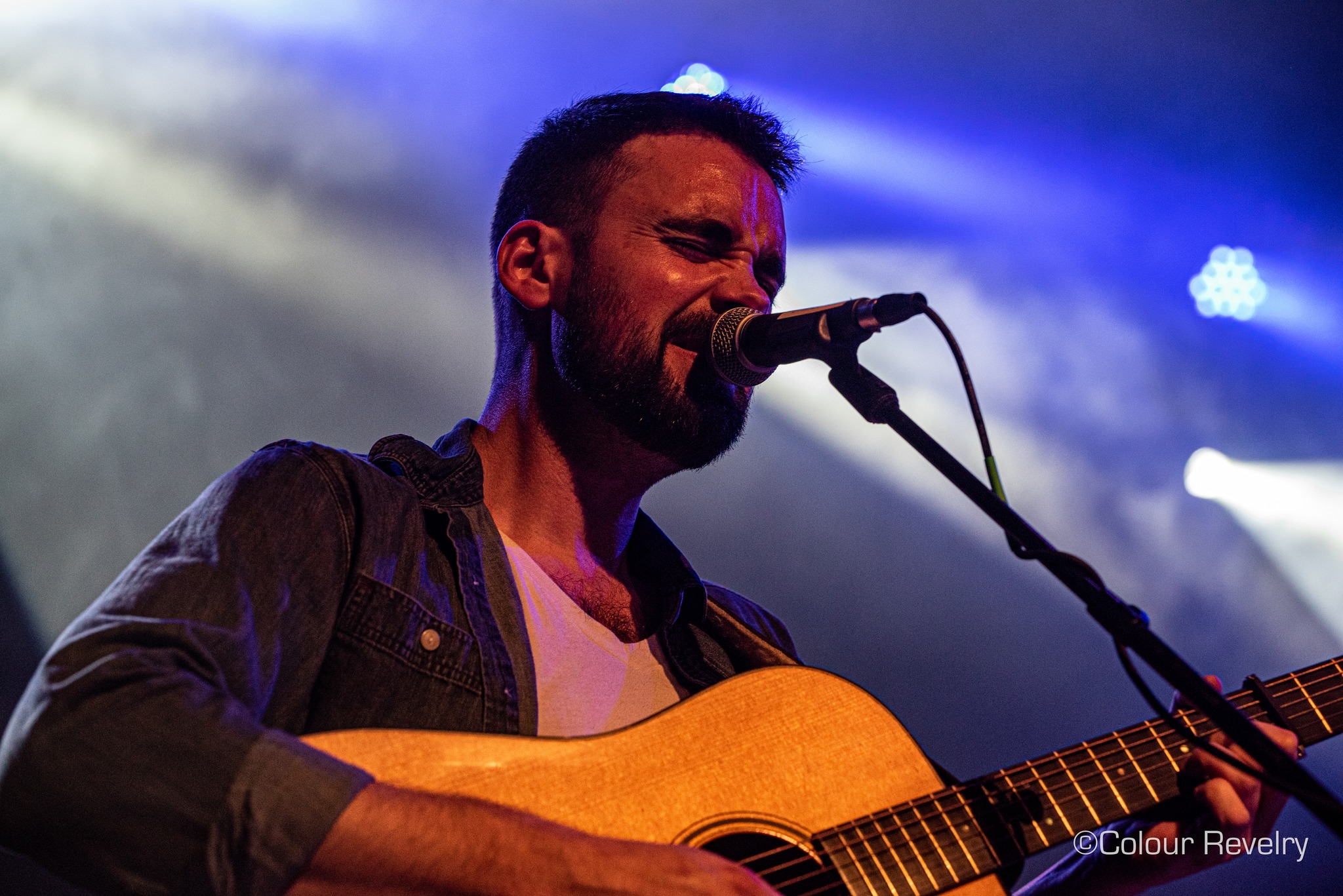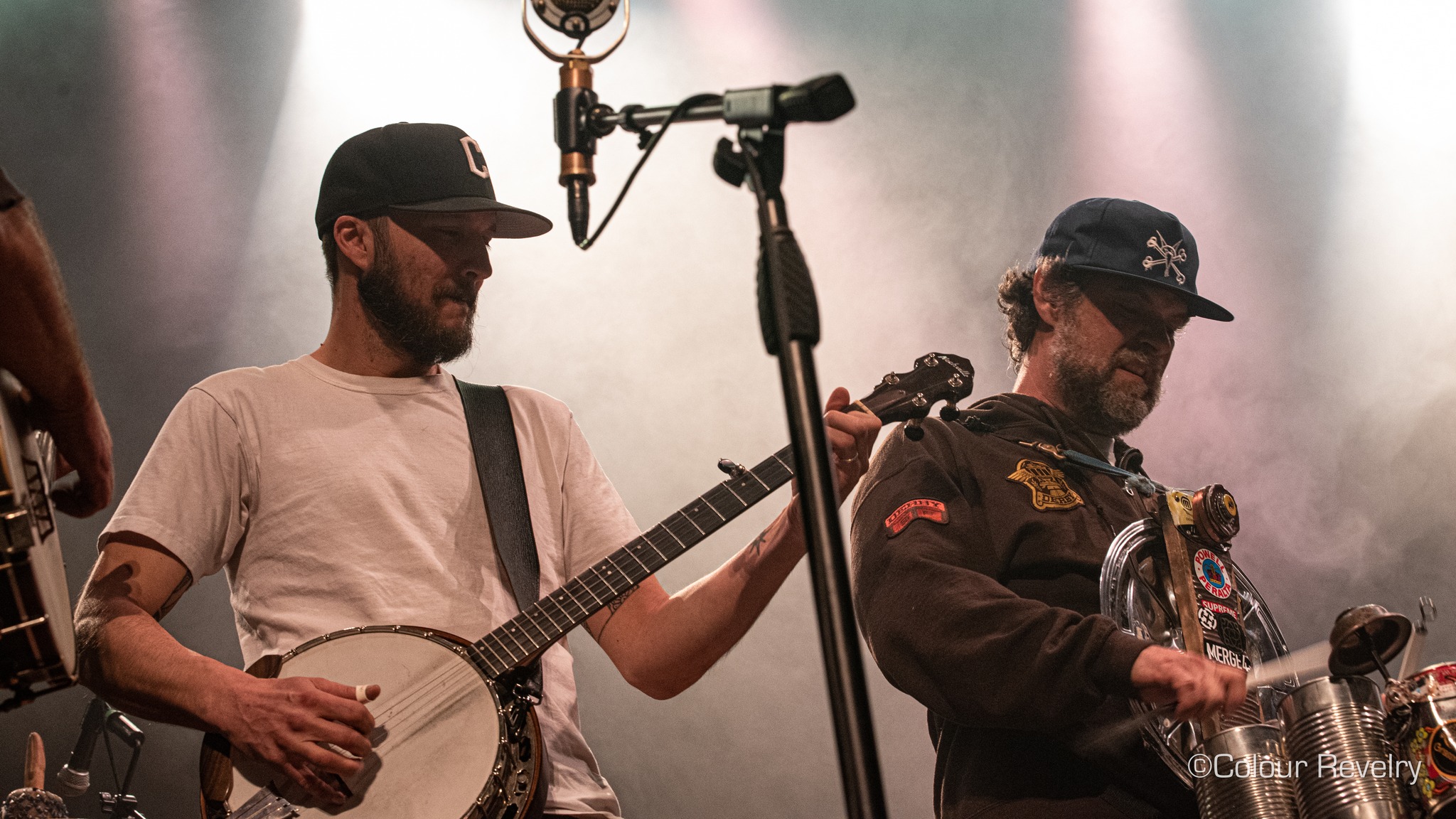 Cabinet and FERD will continue their April tour through the end of the month, including stops in NYC, Charlottesville, and Philadelphia, before kicking off their festival schedule with StrangeCreek Campout at the end of May. Catch Cabinet this spring as they come to a city near you.  
Cabinet 04/15/23 – Sherman Theater
Set One:
Po's Reel, Gumboots, Pine Billy, Another Good Thing is Come and Gone, Old Farmer's Mill, Nine Pound Hammer, Doors, Poorman's Blues, Cut Down Tree, The Tower, Susquehanna Breakdown
Set Two:
Caroline > Mr. Spaceman > Silver Sun, Cards, Down on the Farm, The Dove, Wheels, Diamond Joe > Eleanor, Miss Molly
Encore:
Heavy Rain > Treesap
Cabinet w/ FERD Spring Tour
APR 16 SUN    The Met @ 6:00pm                     Pawtucket, RI
APR 17 MON    Cafe Wha? @ 7:00pm                    New York, NY
APR 20 THU     The Southern Cafe and Music Hall @ 8:00pm    Charlottesville, VA
APR 21 FRI    The Monument @ 7:00pm                Winchester, VA
APR 22 SAT    The Recher @ 7:00pm                Towson, MD
APR 23 SUN    Ardmore Music Hall @ 7:00pm            Ardmore, PA