Power-pop pioneers Cheap Trick kicked off the 2013 Seaside Summer Concert Series, which celebrates its 35th—and possibly last—anniversary this year. While the show didn't feel very summery due to the rain, it was a rousing start to another season packed with music legends such as Smokey Robinson, The Go-Go's, and Huey Lewis and the News.
Most outdoor concerts in New York City go on rain or shine, but the threat of a thunderstorm shutting down the festivities is always a concern. Two years ago, Cheap Trick was scheduled to close out the 2011 season but their performance was cancelled due to the weather. Fortunately, this time the heavy rain didn't put a damper on things as Cheap Trick kept it upbeat with rousing versions of "Taxman, Mr. Thief," "He's A Whore," and "I Want You to Want Me."
Robin Zander was in fine form. For a man in his 60s, Zander still has great range. Over the course of the show, guitarist Rick Nielsen played at least 20 different guitars during a 19-song set, including a Les Paul that he "borrowed" from Jeff Beck and, of course, the legendary five-neck checkered Hamer guitar. Nielsen periodically flicked custom Cheap Trick guitar picks into the crowd. Goofy antics and showmanship aside, Rick Nielsen is mistakenly underrated as a guitar player, probably because he makes it all look so easy. Tom Petersson's bass and Daxx Nielsen's drumming were totally on point. If I had any complaints, it was that they didn't play "She's Tight." The crowd was full of diehard Cheap Trick fans, so no one screamed out for the band to play "The Flame."
Cheap Trick closed the show with "Dream Police," "Surrender," and "Goodnight" (of course). As they played "Surrender," the drenched crowd rushed from behind the barricade to the front of the stage.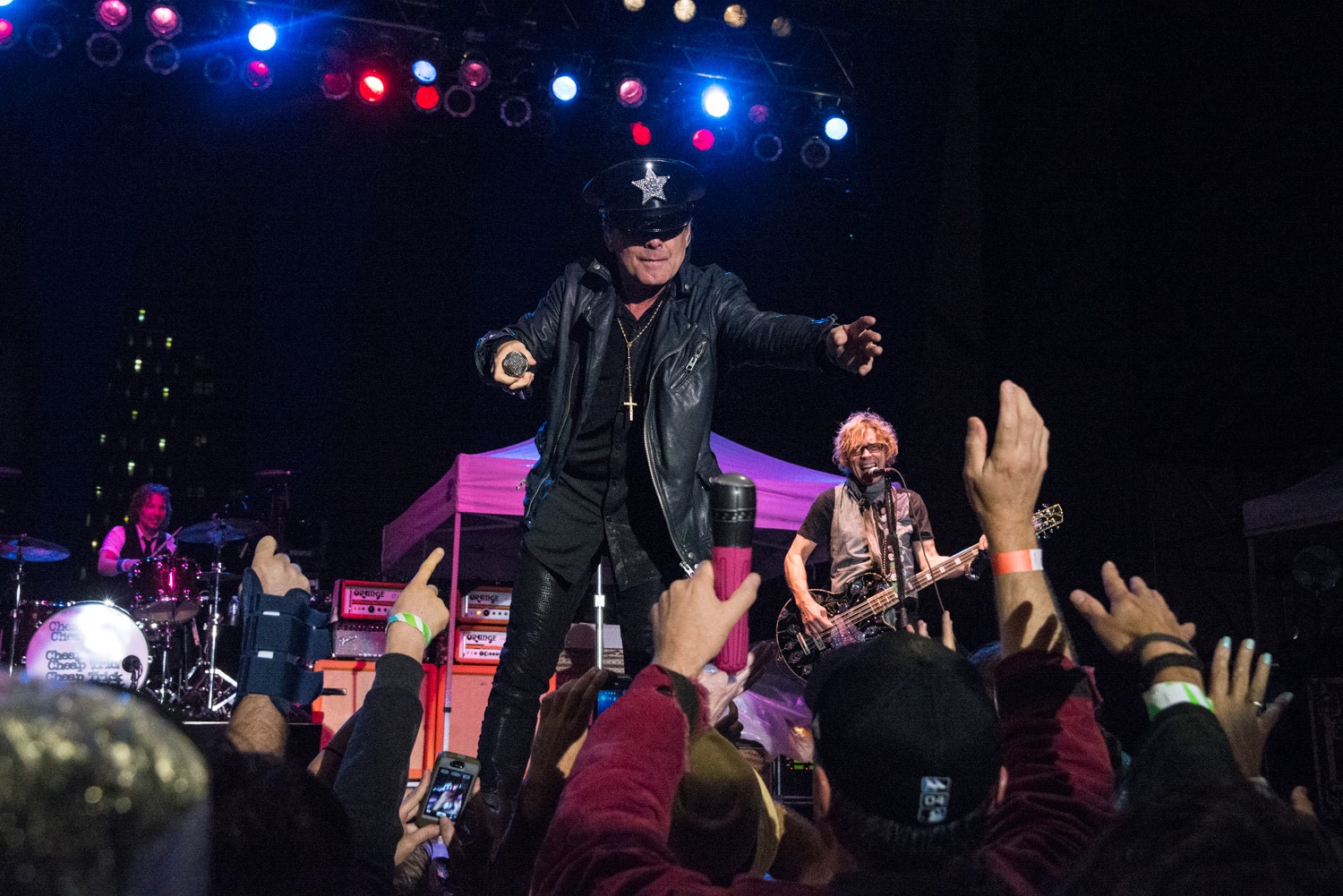 Opening the show was The Cringe whose sound is best described as contemporary alt-rock. Hardly "cringe"-worthy, they delivered a solid opening performance. The band's lead singer, John Cusimano, is married to celebrity chef Rachael Ray, and she appeared on stage with Brooklyn Borough President Marty Markowitz before the show. Always the energetic cheerleader for the arts, Mr. Markowitz also spoke to the crowd about plans for a 5,000-seat amphitheater to be completed in 2015. It's his last year as the Borough President, and the amphitheater is his last big project. And, in case you're wondering, it will have a roof—no more cancellations due to thunderstorms. Let's hope the plans proceed and the music lives on in Coney Island.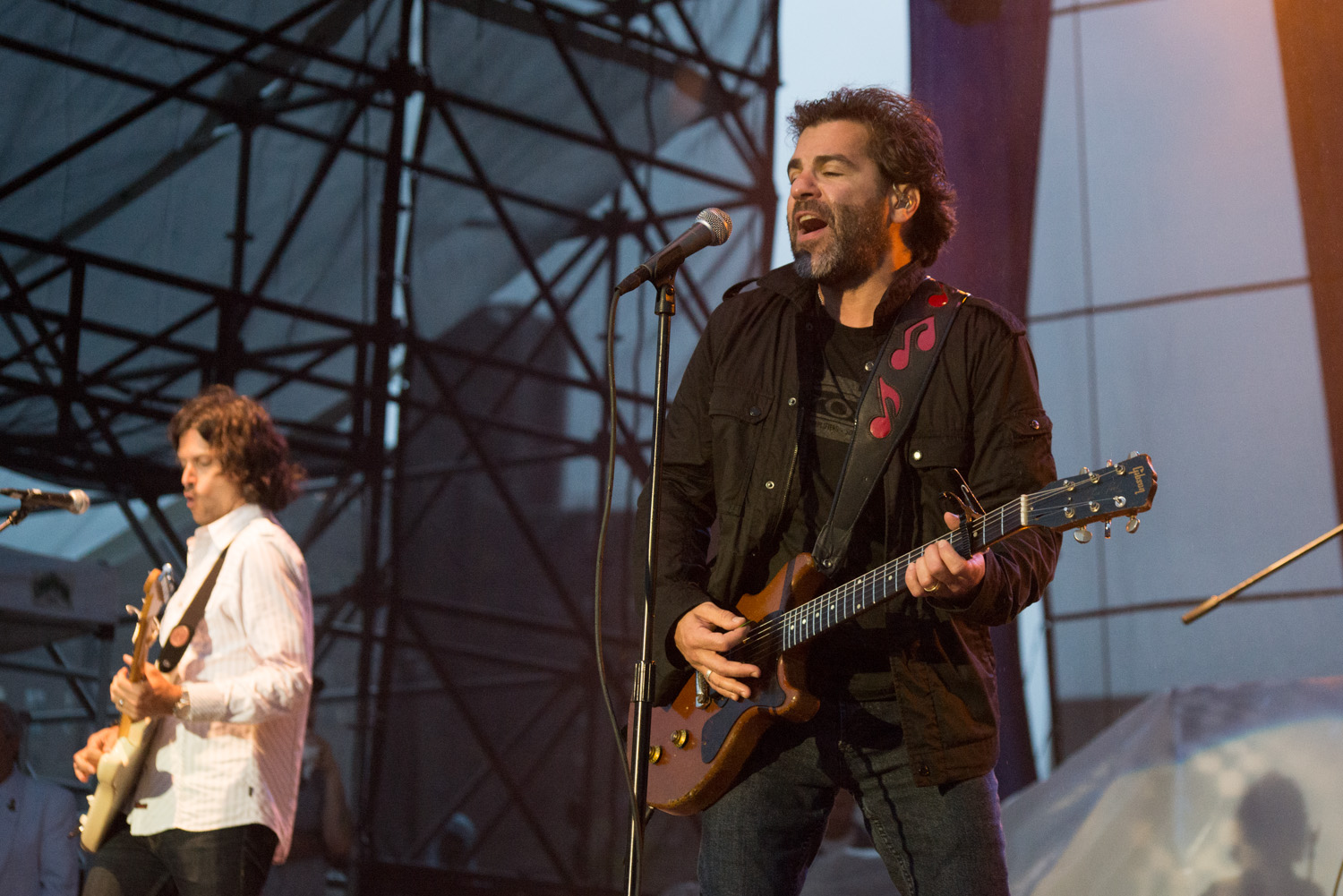 Check out more photos from the show.
As for the rest of the season's schedule:
July 18 - Lynyrd Skynyrd
July 25 - Smokey Robinson
August 1 - The Go-Go's, Tom Tom Club
August 15 - Huey Lewis and the News - "Sports" 30th Anniversary Tour
August 21 - Chicago