If part of your plan for Warren Haynes' 25th Christmas Jam was to get in town early to have a leisurely night Thursday at the Asheville Music Hall, Roosevelt Collier and Friends threw a pleasant kink in the plans.  Kinks usually get a bad rap but in this case, this evening's kink was very kind.  The Asheville Music Hall is right in the same area as all your favorite Asheville entertainment establishments at 31 Patton Avenue.  If you have yet to visit Asheville, you will find the 'Strangers stopping strangers, just to shake their hand." feel as much as anywhere you may visit.  A-N-Y-W-H-E-R-E !  Be sure to get your jingle on with us for the Christmas Jam festivities next year.The good folks that shared their musical talents and spirits to make this night a wonderful kink off to the Christmas Jam festivities are:ROOSEVELT COLLIER (pedal steel guitar, The Lee Boys)Soft-spoken by nature, south Florida-bred Roosevelt Collier does his hollering on the sacred steel guitar. Brought up in the tradition of the House of God Church, Roosevelt built his reputation alongside his uncles and cousins in The Lee Boys, known for their spirited, soul-shaking live performances. Seated front and center, "The Dr." leaves an indelible mark on listeners, flooring audiences with his lightning-fast slide work on the pedal steel. At festivals, he is a regular "Artist at Large," performing alongside many of music's most prestigious acts, from the Allman Brothers, to the Funky Meters, to Los Lobos to the Del McCoury Band. Whether on tour with the Lee Boys, bouncing from stage to stage at festivals, or hosting an allstar get down in Miami, when Roosevelt takes the stage, the ear-to-ear grins can't help but be contagious.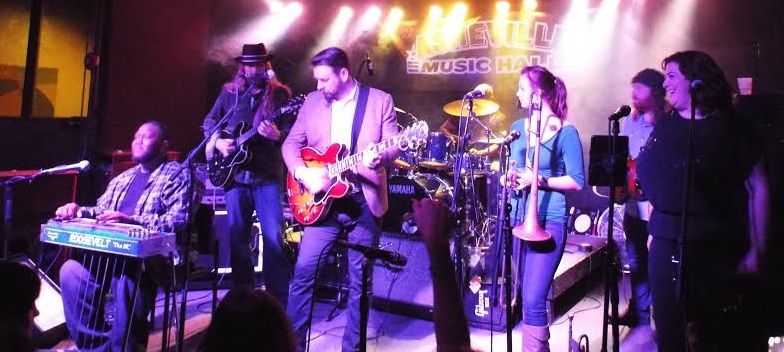 EDDIE ROBERTS (guitar, New Mastersounds)For the past 25 years, Eddie Roberts has been forging his own path in live music to be one of the most respected music masterminds of a generation. The Welch-born guitarist's unwavering love for 60's Blue Note & Hard Bop took the UK Jazz Dance scene by storm in the mid-90s, and by 2003 his jazz-funk quartet The New Mastersounds took their live performances overseas performing at major American music festivals including High Sierra, All Good, and Bear Creek. In 2007 Eddie paid his first visit to New Orleans with The New Mastersounds. The band played three shows over the first weekend of Jazzfest, but while the others went home, Eddie stayed on for an extra week and found himself guesting with a host of jazz and funk artists at late-night shows around the city including Galactic, Papa Mali, Johnny Vidocavitch, Idris Muhammed, The Greyboy Allstars. Today, Eddie calls New Orleans home and continues to wow audiences both on the road and in studio with the New Mastersounds, his new project, Eddie Roberts' West Coast Sounds, and on his own as one of the most sought-after guest performers in music today.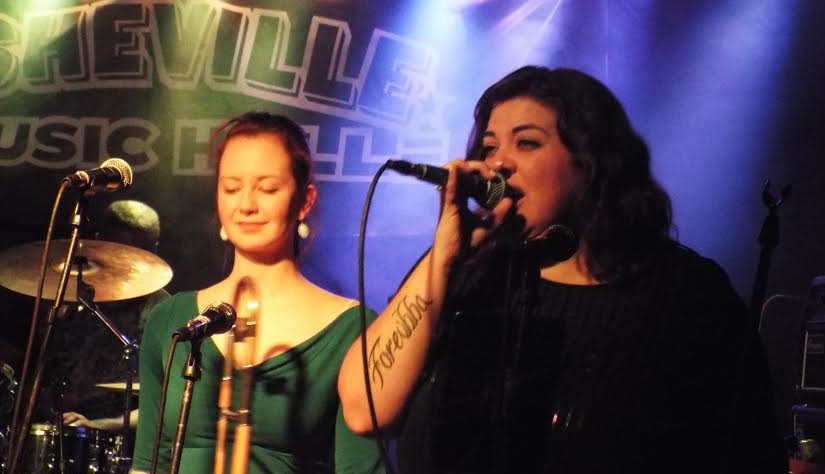 JENNIFER HARTSWICK (trumpet/vocals, Trey Anastasio Band)Jennifer Hartswick is one of the most exciting and accomplished performers in music today, wowing audiences from jazz to jam, and inspiring music lovers all over the world with her powerful voice and commanding trumpet playing. Hailing from Vermont, Jennifer's music is honest, soulful and comes with a maturity far beyond her years. A touring member of the Trey Anastasio Band, Jennifer has also been invited to perform with the String Cheese Incident, Soulive, Thievery Corporation, Dumpstaphunk and The Motet. She also finds time to write and record with her solo project, the Jennifer Hartswick Band, whose 2011 release Ocean Floor gives gritty-soulful insight into one of the most honest artists of our time.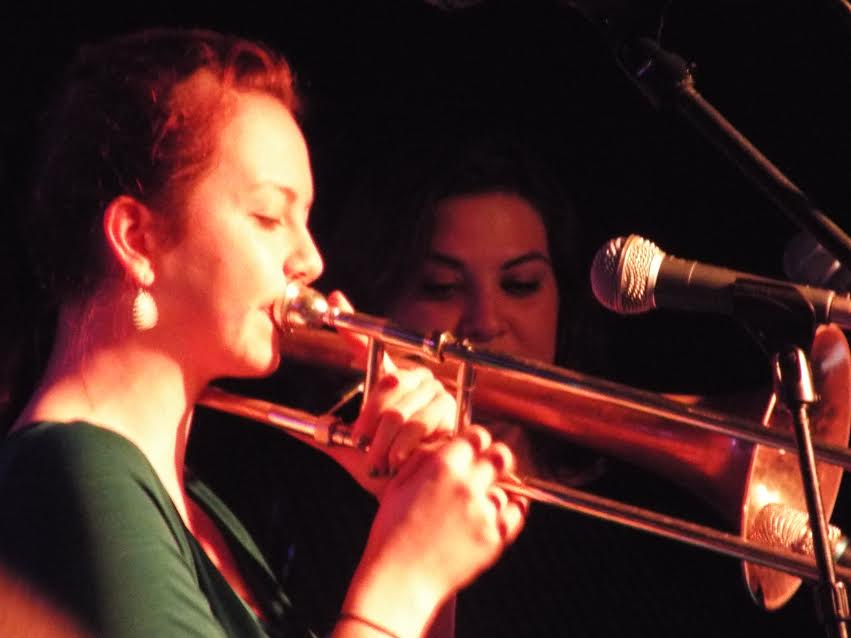 NATALIE CRESSMAN (trombone/vocals, Trey Anastasio Band)Hailing from an illustrious musical family, Natalie Cressman, the San Francisco-raised trombonist, vocalist and composer has been adopted by a disparate cast of masters, and at 21 years old she's honed a preternaturally worldly conception of her own. From Carnegie Hall to the House of Blues, from the Apollo to Lincoln Center, her versatility and enthusiasm for new music has propelled her into a richly diverse musical career. An accomplished improviser who has performed with Nicholas Payton, Wycliffe Gordon, and Peter Apfelbaum's NY Hieroglyphics Ensemble, she's gained her widest exposure through two years of touring with Phish's Trey Anastasio, as well as with her own project, the Natalie Cressman Band. Whether playing an original, reinterpreting a standard or exploring a jazz classic, Cressman fully embraces the imperative to render the music in her own image. While Cressman possesses a highly expressive voice on trombone, smooth and gleaming one minute and gruff and earthy the next, her biggest surprise is her crystalline singing voice, a thing of jaw-dropping beauty. Cressman is an artist endorser for King Trombones.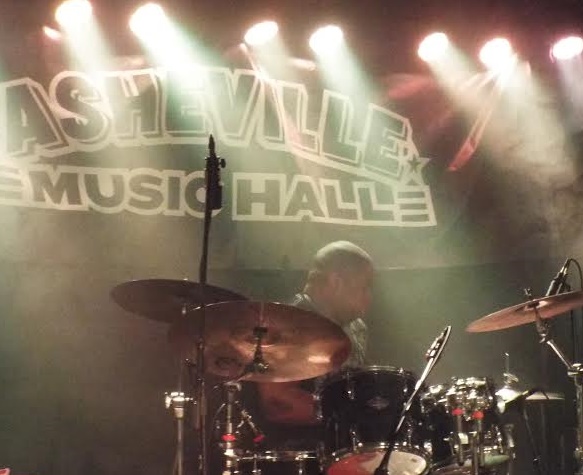 JOHN STATEN (drums, Pimps of Joytime)A resounding purveyor of funky grooves, John Staten's deep pocket and infectious rhythms have been the driving forces behind some of today's most in-demand bands in the festival and jam scenes, including Karl Denson's Tiny Universe and the wildly entertaining Pimps of Joytime.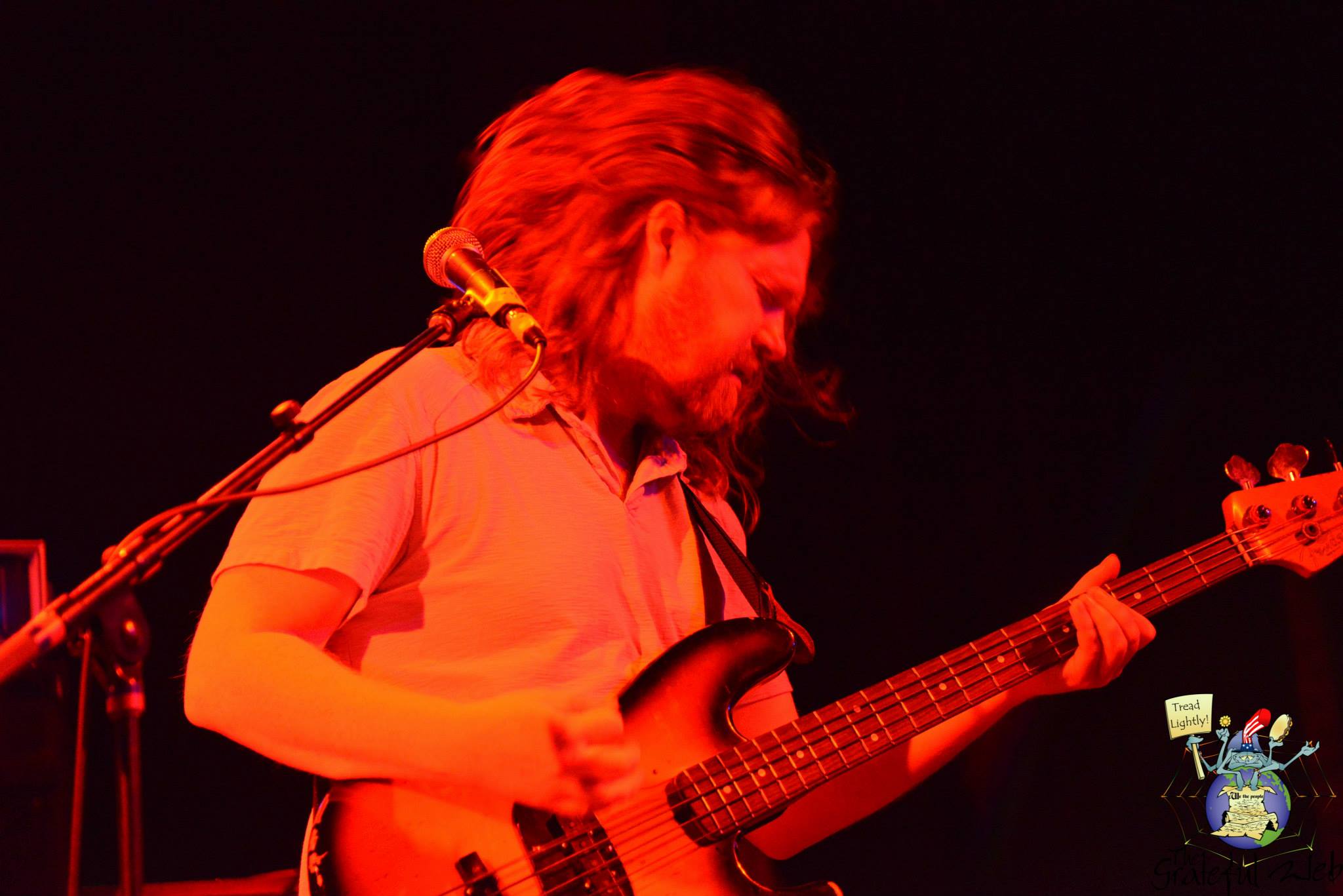 REED MATHIS (bass, Tea Leaf Green)Reed Mathis is an American composer, record producer, and multi-instrumentalist from Tulsa, Oklahoma. He is highly regarded for his innovative use of effected bass as well as his stylistic versatility. He records and tours with Tea Leaf Green, the Marco Benevento Trio, amongst other artists, and was a founding member of the Jacob Fred Jazz Odyssey, a group he co-led for fifteen years.