In the last few years Pittsburgh's live music scene has been revitalized, especially for jam band lovers. Some recent notable visits include The String Cheese Incident, STS9, Umphrey's McGee, Widespread Panic, Twiddle, Tauk, and Aqueous, to name a few. Out of this has influence come Pittsburgh's own premier jam/psychedelic funk band, a group of young and talented musicians who call themselves The Clock Reads. In a refreshing way the group has brought Pittsburgh to the jam world, rather than the jam world coming to Pittsburgh. Over the past two years band members John O'Brien (guitar), Aidan Epstein (keyboard/organ), Michael Berger (Bass), Steve Ippolito (Drums), and Jason Greenlaw (guitar), have dedicated and progressed their talents in the Steel City and are now catching the eyes and ears of jam lovers across the country.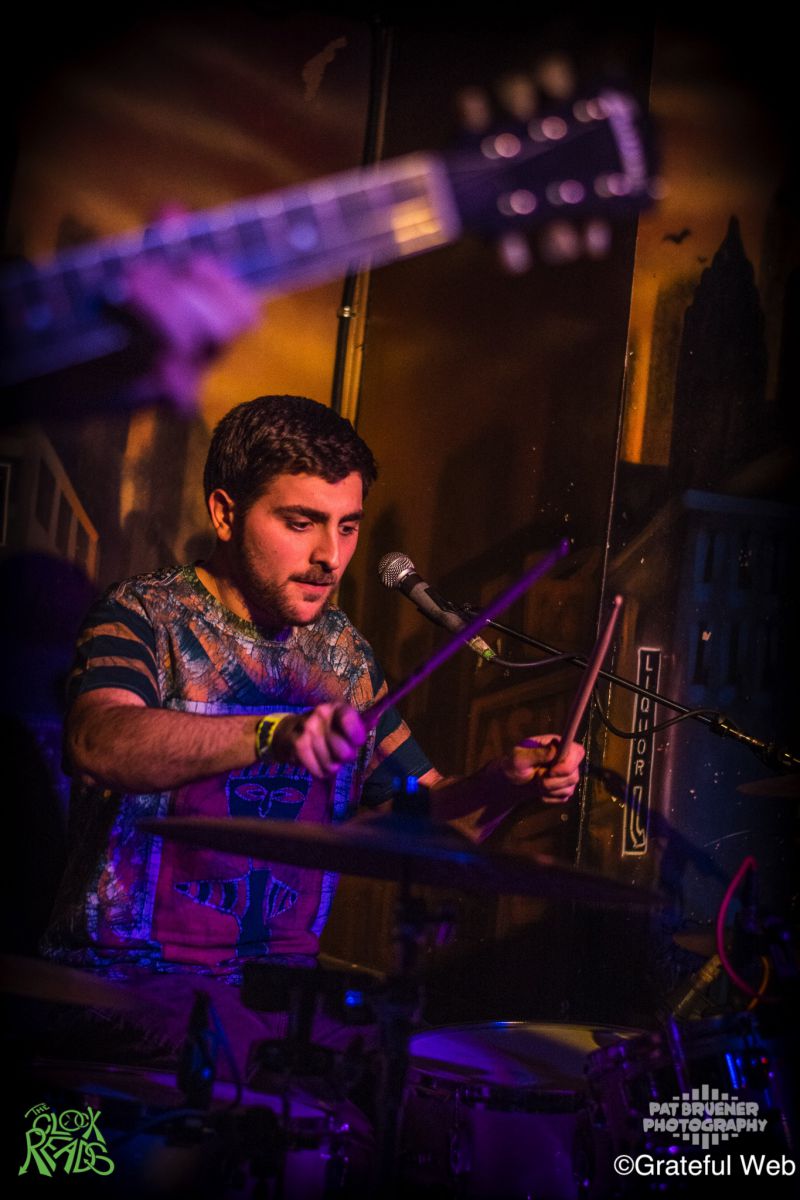 On Saturday, February 20th, 2016 the group performed their second anniversary show; a headlining gig through Grey Area Productions hosted by The Thunderbird Café. The show highlighted the musical progression and newfound professionalism of the group. The five-piece started as a group of college students at The University of Pittsburgh, playing basement parties and small local clubs like Uncle Jimmy's Bar and Pub I.G. After about a year of perfecting covers from Phish and The Grateful Dead, along with a handful of originals, The Clock Reads have evolved to play nearly entire original sets known for lengthy improvisational sections with highly energetic peaks. The second anniversary show, on 2/20, was no exception and proved to Pittsburgh that The Clock Reads has plenty to offer live music lovers both in and outside of their hometown.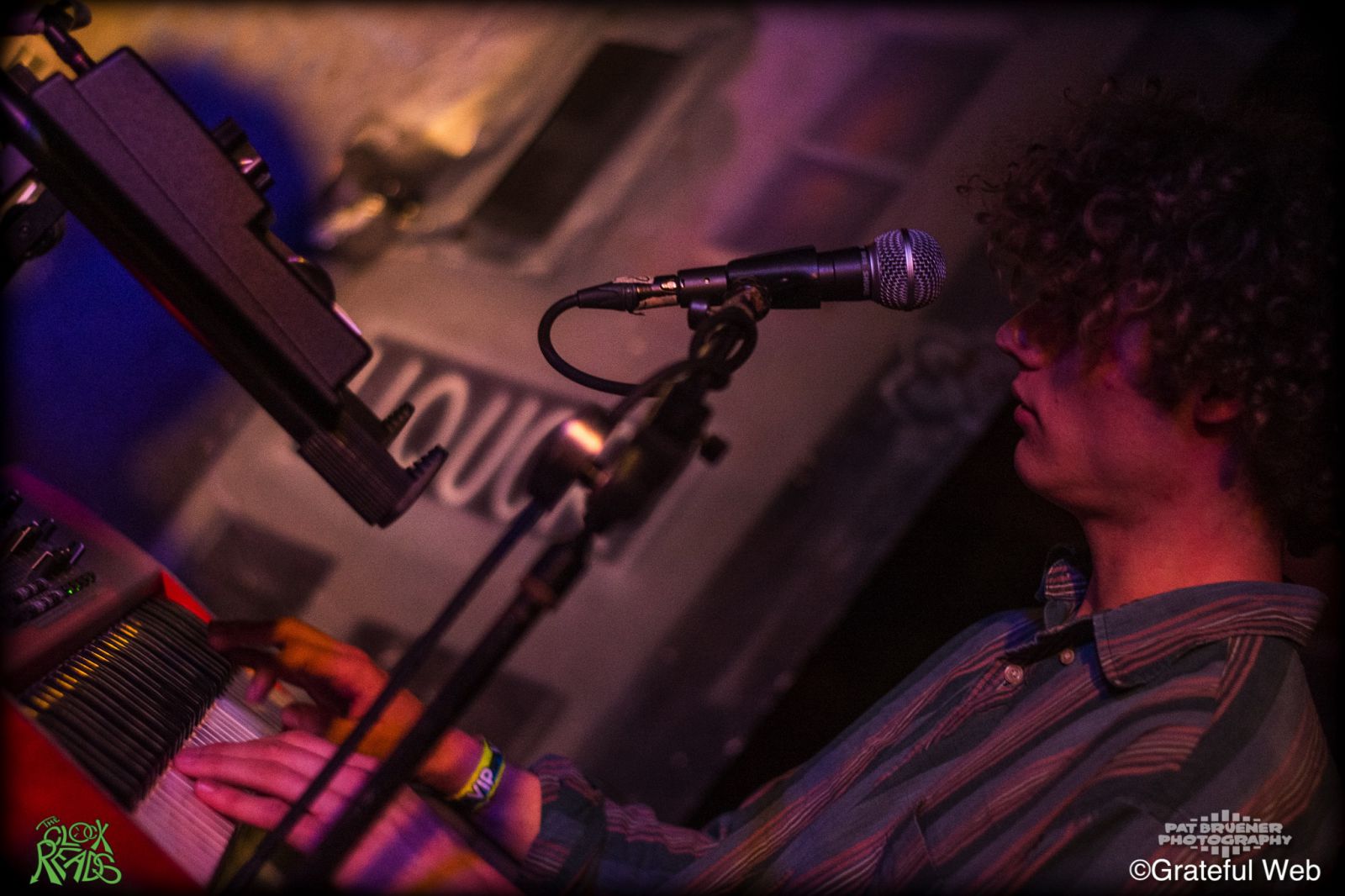 Local band Chillent opened the gig with an impressive performance full of jazzy guitar licks and harmonic saxophone. Next The Clock Reads came out, opening the set with a noodling jam into a new original song Hampton's In. A highlight of the show came early on when members of Chillent returned to the stage for a funky super-jam of Jaco Pastorius' tune The Chicken. Next came Son of Juan and the bluegrass inspired original Goin' Down featuring Alex Epstein, Aidan Epstein's father, on fiddle. El Gato Del Fuego with a beautiful tease of Vince Guaraldi's Linus & Lucy led into Clockwork, followed by a cover of Ween's Bananas and Blow dedicated to Alex Kantner and Ben Penigar. The show concluded with a cover of Steely Dan's The Fez and a classic Clock Reads original, The Ragoo.
The Clock Reads have a number of shows coming up in both the Pittsburgh and Philadelphia areas, as well as an upcoming appearance at Mad Tea Party Jam in June. Furthermore the band has been working in the studio on an all-original album to be released this spring. For more information, recordings, and upcoming gigs check out The Clock Reads' website at http://www.theclockreads.band/.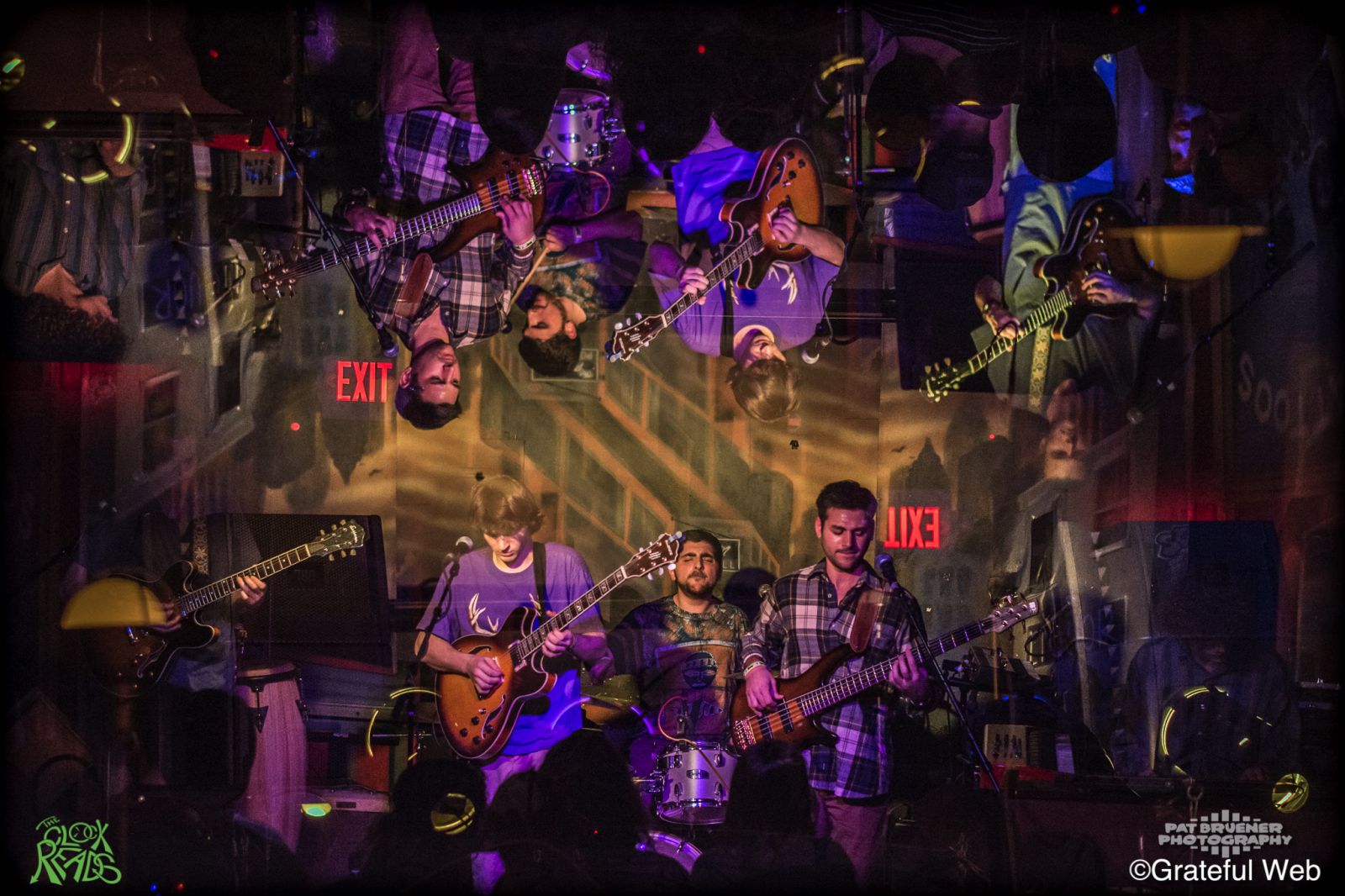 SETLIST:
Jam > Hampton's In, Ferdayz'd > DD, The Chicken[1], Son of Juan, Going Down[2], Spumoni Bomba > El Gato del Fuego[3], Clockwork, Bananas and Blow[4], The Fez[5], The Ragoo
KEY:
[1] Jaco Pastorius; With members of Chillent (Harmonica, Sax, Guitar) [2] With Aidan's dad (Alex) on fiddle [3] Contained Linus and Lucy (Charlie Brown) tease [4] Ween [5] Steely Dan