Zoso: The Ultimate Led Zeppelin Experience, are not your average tribute band. And when trying to replicate one of the greatest rock bands of all time, an average tribute band will not do. These guys are the real deal!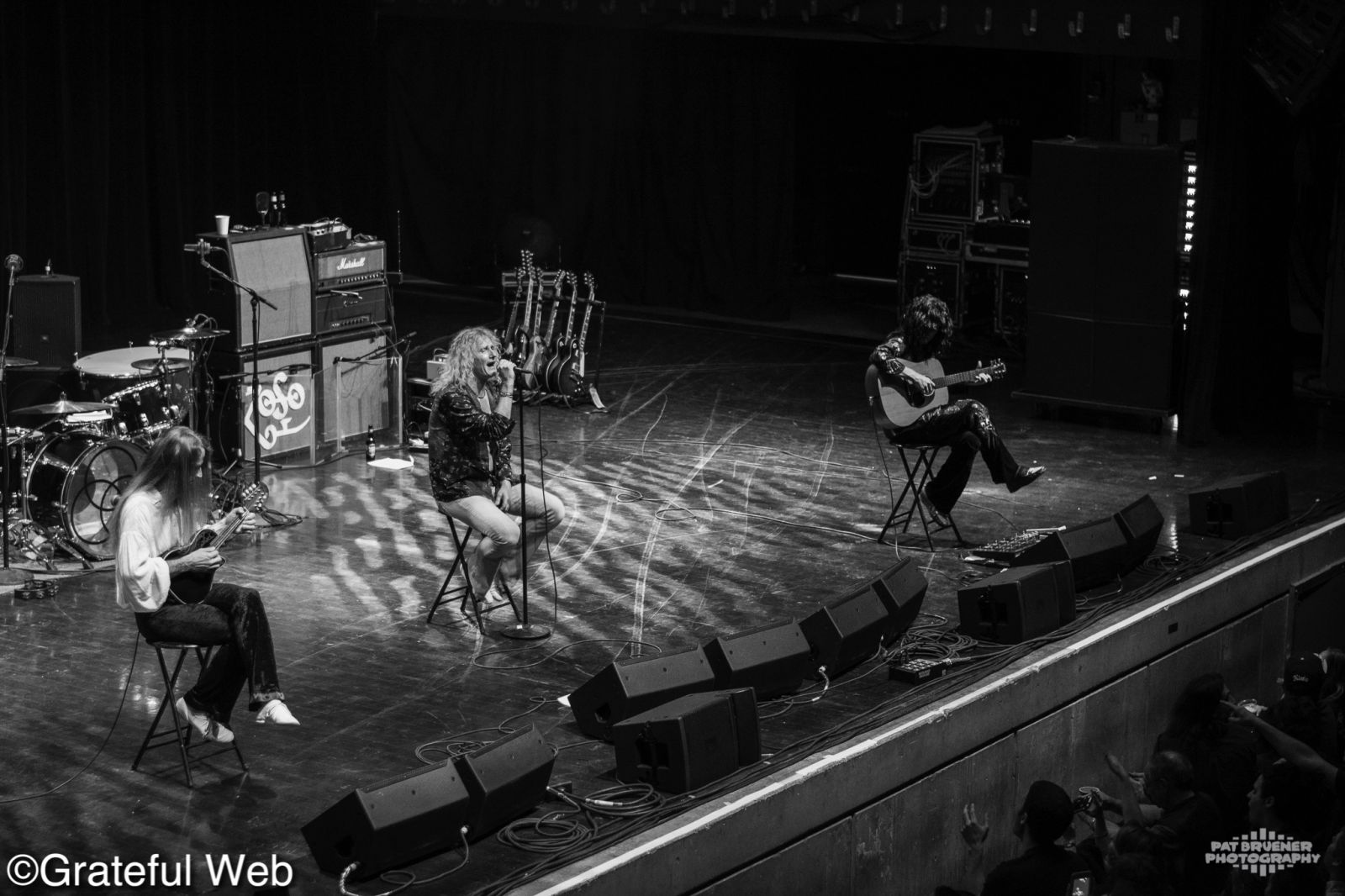 The group recently made a stop at Pittsburgh's Stage AE on February 19th, and performed a show that shocked the entire audience. The look, the feel, the sound, the mannerisms, the equipment all perfected to the tee by the groups members; Matt Jernigan as Robert Plant, John McDaniel as Jimmy Page, Adam Sandling as John Paul Jones, and Bevan Davies as John Bonham. The band mates were spot on while playing their roles. Matt Jernigan hit Robert Plants' lyrics note for note while not forgetting to dazzle the crowd with flamboyant hip swings and finger curls. John McDaniel ripped through Jimmy Page's most intricate solos, occasionally playing with his teeth and never forgetting to stare at his amplifier for minutes at a time. Not to mention his spectacular sequence suit covered in stars and glitter. Adam Sandling showed true musicianship, as did John Paul Jones, by continuously switching between the keys and bass while holding the band's sound together. And finally, no Zeppelin Cover band can be properly critiqued without a talented drummer. Bevan Davies displayed both the talent and showmanship that John Bonham was so well known for; this was especially evident when he took on John Bonham's Moby Dick – complete with Bonham's signature barehanded segment.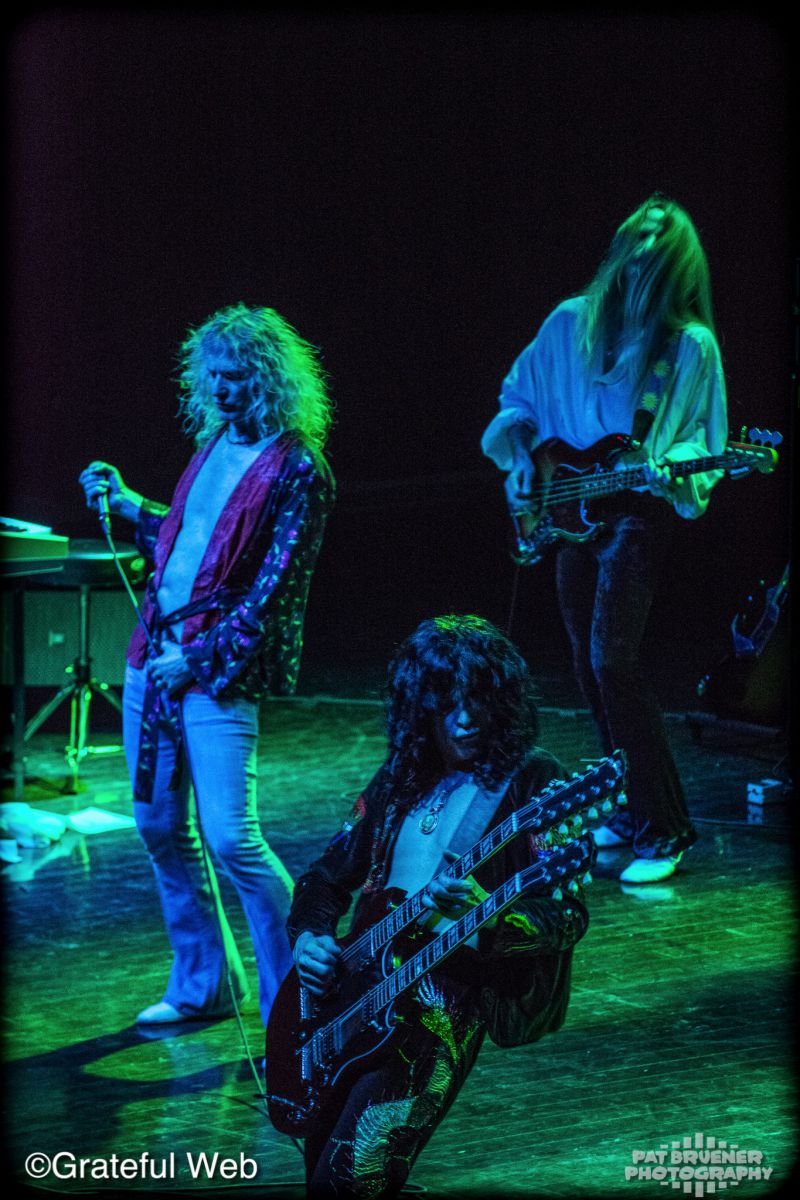 Overall, the entire band was well rehearsed and showed a true love and passion for the music of Led Zeppelin. Zoso: The Ultimate Led Zeppelin Experience will be touring with a wide variety of dates and locations leading all the way into August. Make sure to check out their website to find dates near you. The legacy of Led Zeppelin is alive and well in the hands of Zoso.
SETLIST:
Rock-n-Roll
Celebration day
Nobody's Fault But Mine
The Ocean
Heartbreaker
Immigrant Song
Bring it on home
Black Dog
Ramble on
How many more times
Since I've been loving you
That's the way
Going to California
Over the hills and far away
The Song remains the same
No Quarter
Moby Dick
Stairway to Heaven
Kashmir
Whole lotta Love