The wait for the latest and final installment of Colin Stetson's New History Warfare series is over. You can go to NPR now and stream the album titled To See More Light in its entirety. NPR observes: "Not one for airy pauses, Stetson infuses his solo records with an unsettling rumble, while still making room for alternately grandiose and guttural moments that awe and unnerve."
Click Here to Stream New History Warfare Vol 3: To See More Light on NPR
Last week The Quietus, while premiering the new single "Among The Sef," praised Stetson for his "brain-scratching technical skill" and "almost non-human sounding presence" which "sounds, crucially, like very little else."  
Click Here to Listen to "Among The Sef" on The Quietus
Stetson also released a video for the song, that you can watch now at Interview Magazine. The video takes the viewer into the depths of the ocean and shows nature in a new and surreal light, matching the beauty of the music. Interview Magazine states, "'Among the Sef'" solidifies Colin Stetson as an enigmatic figure in contemporary music, equally versed in avant-garde and drone music as he is in popular indie rock. The combination proves mesmerizing and utterly alluring."
Click Here to Watch New Video at Interview Magazine
Stetson starts his North American tour next month, all dates are below. New History Warfare Vol 3: To See More Light is out April 30th on Constellation.
Colin Stetson established himself as an intensely original solo composer and performer in 2011 with the release of the widely acclaimed New History Warfare Vol. 2: Judges. Judges ended up on countless year-end lists and emphatically proved that Stetson's approach to solo saxophone transcends niche or genre; a unique and emotionally resonant instrumental music with influences as wide-ranging as jazz, metal, pop, soul, drone, industrial, minimalism, electro-acoustic and modern contemporary.
Remarkably, Stetson channels these manifold musical strains into a singularly identifiable and personal sound as a polyphonic soloist who doesn't rely on looping/layering or multi-track/overdubs technologies. Anyone who has seen Stetson in solo performance can attest to the stunning physicality of his circular-breathing technique and capacity to produce a seemingly impossible palate of multiple voicings simultaneously in real time – making his already beautiful and evocative compositions all the more enrapturing and viscerally human.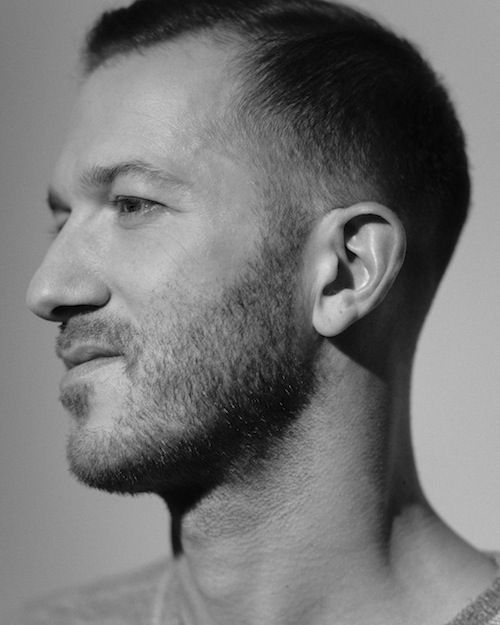 New History Warfare Vol. 3: To See More Light is the final installment in a trilogy of solo albums and is Stetson's most ambitious song cycle to date, again recorded live in single takes with a wide array of microphone positions and again mixed by groundbreaking producer Ben Frost. Colin's membership in Bon Iver over the past two years has also led to vocal contributions from Justin Vernon for this record, who appears on four songs, with a diverse approach on each, and whose voice constitutes the only overdubbing on the album.
The record's 15-minute centerpiece, title track "To See More Light," is the longest piece Stetson has yet recorded and possibly the heaviest: a tour de force of swirling arpeggiation, continuous breathing, pumping valves and vocalizations through the reed of the horn that gives way to a tremendous, screaming, sea-sawing dirge through the song's final movement. This latter stretch conjures a sort of saxophonic sludge metal, and the album's heaviosity references other sub-genres of metal as well, most notably in the hardcore blast of "Brute" (abetted by Vernon's cookie monster barking) and the ambient grindcore throb of "Hunted". In other instances, the album is soulful and even hymnal, especially where Vernon's vocals play a lead role: opener "And In Truth" (featuring Vernon's most instantly recognisable contribution, of massed, multi-tracked harmonies), and the cover of Washington Phillips' gospel tune "What Are They Doing In Heaven Today", and "Who The Waves Are Roaring For" where Vernon delivers one of the more tender and honest vocal performances we've heard from him in any context.
New History Warfare Vol. 3: To See More Light is the most cohesive and fully realized of Stetson's solo albums to date. It should reliably stand as the apotheosis of the New History Warfare trilogy, and certainly signals the full flourishing of Stetson's unique talents as both composer and performer, pressing his arsenal of virtuosic techniques into the service of vivid, impassioned and conceptually astute songcraft.