New Orleans trombone star Corey Henry Family & Friends Brass Band is bringing his step-inducing music to album "NOLA Footwork" (Louisiana Red Hot Records) slated for spring 2023.
OffBeat Magazine wrote: "Sounding straight out of a Treme Secondline, Corey Henry brings funky bass and lively group vocals to make a street-stepping piece."
For decades, fan favorite Henry has been a mainstay of the New Orleans funk and brass music scene. Steeped in the culture of Treme since childhood, he brought that sound to the world with his Treme Funktet. Henry was the trombonist on Rebirth Brass Band's Grammy winning "Rebirth of New Orleans," was a member of funk supergroup Galactic, and won OffBeat Magazine's 'Best of the Beat' awards for Best Trombone.
Treme was Henry's musical classroom, with mentors from Tuba Fats to Kermit Ruffins, and bands including Pinstripe, Olympia and Dirty Dozen Brass Band. "Where I grew up it was a pretty vibrant area, we used to have a lot of social aid and pleasure clubs and brass bands. I used to go and stand outside the walls, and follow the second line around the block."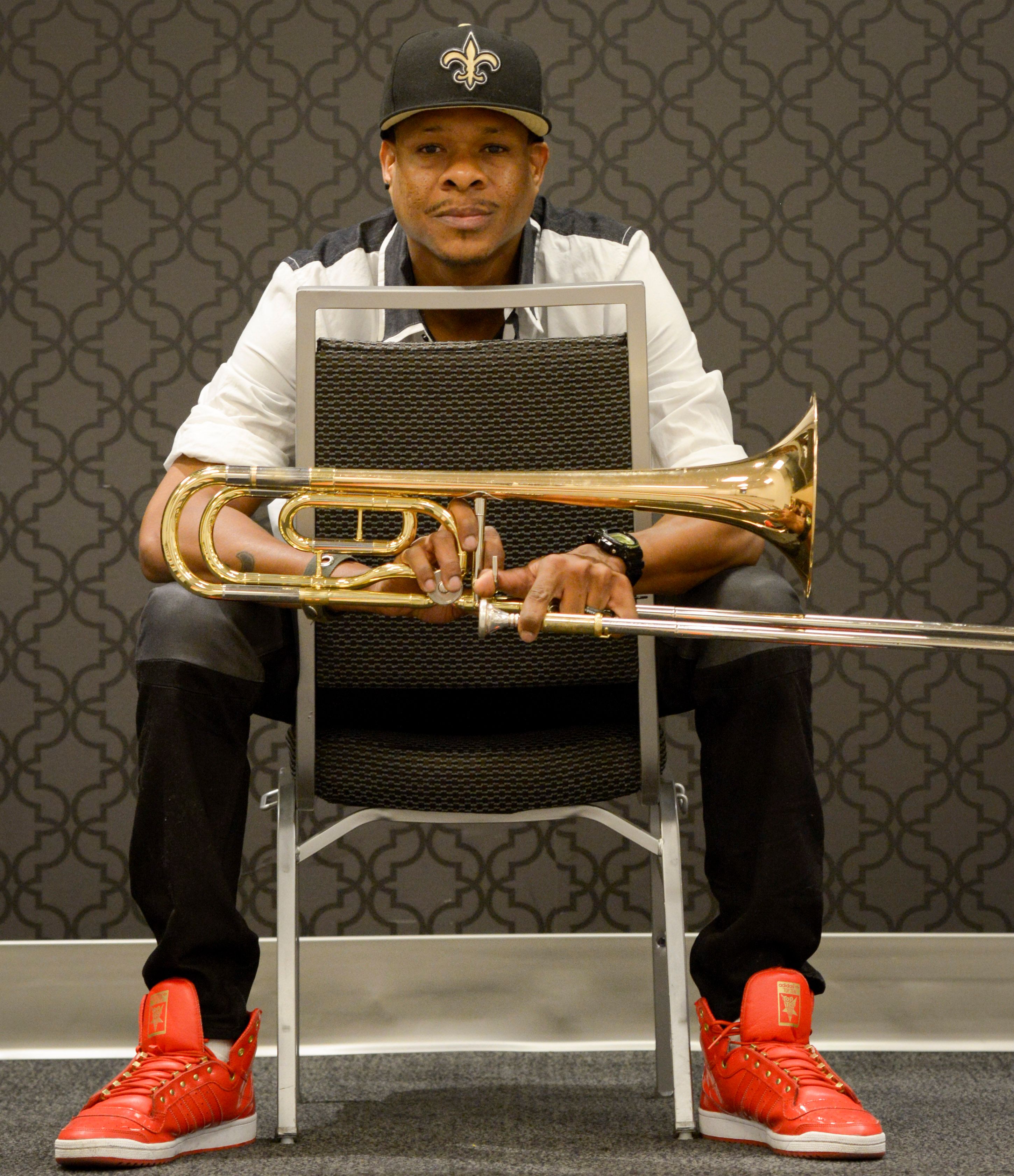 Henry's grandfather Chester Jones played the bass drum at Preservation Hall, and at 16 his uncle Benny Jones invited him to join the world renowned Treme Brass Band. The "New York Times" has listed him as one of the standouts at the New Orleans Jazz Heritage Festival, and in 2019 he won the Spirit of Satchmo Music Award for his commitment to preserving and honoring Louis Armstrong's legacy.
Those deep New Orleans roots shone through with "Lapeitah," Henry's 2016 album on Louisiana Red Hot Records, showcasing his signature trombone style and freight train energy. The party's back with new single "Footwork" - Henry's funky followup, dropping just in time for Carnival and second line season 2023.