The Preservation Hall Foundation, in conjunction with Horns to Havana's Jazz Amistad program, will be hosting Cuban students from Conservatorio Amadeo Roldan for a residency from January 3rd - 10th. In this seven-day residency, students will study the roots of New Orleans jazz, immerse themselves in the rich musical culture of New Orleans and explore the deep rhythmic connections between the two Caribbean port cities of Havana and New Orleans.
In support of this residency, the Preservation Hall Foundation is hosting an instrument supply drive to help these students further their musical development. During Creole Christmas this year, you can donate new instruments supplies, such as valve oil, slide oil, strings, mouthpieces, etc. These supplies will go a long way to help these young musicians, as there is a shortage for supplies in Cuba.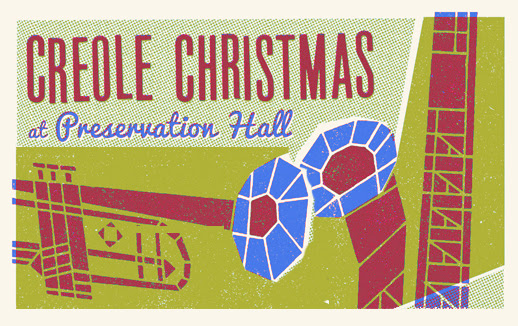 The Creole Christmas performances will be on:
Sunday, December 18th, 2016 
2:30pm / 4:00pm
& 
Saturday, December 24th, 2016 
1:00pm / 2:30pm / 4:00pm
Tickets will go on sale to the general public on Friday, November 11, 2016 at 6 AM CST HERE.
 
All proceeds from the performance will benefit the Preservation Hall Foundation's education, archival, outreach and legacy initiatives in 2017 and beyond.