All Good Presents and Grateful Dead tribute band Dark Star Orchestra hosted their second annual Dark Star Jubilee Music Festival over the Memorial Day weekend, and from the turnout, it seemed that the challenge made at 2012's festival by emcee "Toast" was met by the fans of 2012's Jubilee, where attendees and fans of the band were asked to "Bring a friend or two to next year's (2013) Jubilee to make this amazing music festival grow." Although numbers were not released, it seemed that the festival easily doubled in size, much in part to the amazing lineup put together by All Good Presents in their first festival of the 2013 season. And the weather cooperated more than 2012, when torrential rains soaked the grounds and cut short a few of the artist's sets. Daytime temperatures were in the high 60's and 70's; however, when the sun went down, the thermometer dipped to the 30's; however, rain held off the entire weekend, much to the delight of festival organizers, and DSO chose an early 80's show (7/10/81 – St, Paul, MN) followed by two elective (DSO original sets) shows, all of which were stellar.
Held at Legend Valley in Thornville, OH, hallowed site of a number of Grateful Dead concerts and All Good Music Festival in 2012 and 2013, the site was transformed into a "Deadhead wonderland" of sorts, with numerous vendors selling Grateful Dead related clothing, photos, food, and other goodies, and the festival was very family friendly, as many aging Deadheads opted to bring their families along to share the experience that for many changed their lives in such a positive way.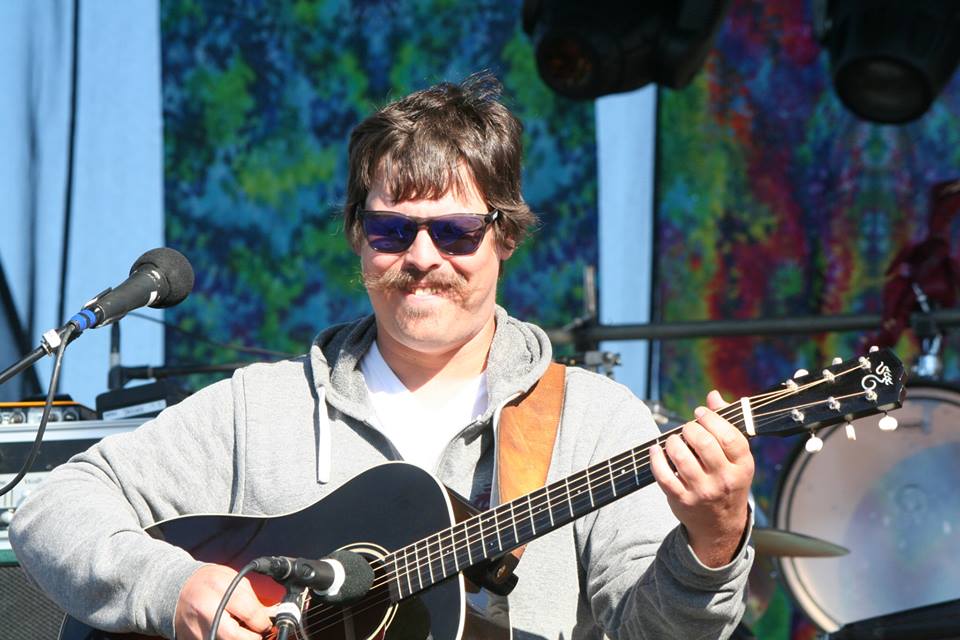 Gates opened at noon on Friday, and by 6pm, many campers had found their spots and were settled in for the first artist on the stellar lineup, crowd favorite bluegrass group Greensky Bluegrass.   Greensky came out and put on a high energy, foot stompin' show, opening with Dustbowl Overtures while the "Jerry Bowl", which the area in front of the stage was called, filled up quickly.  Light Up and Leave Me Alone and Leap Year were other highlights of the Kalamazoo, MI five piece's set. Next up on the second stage, also called "The Other One" stage, was Columbus, OH based reggae-rockers The Ark Band.  St. Lucian Riddim Twins Terry and Eustace Bobb lead this band, which combines uplifting lyrics with pulsating rhythms and soul-pleasing organ fills.  Dark Star Orchestra took the stage a little after 8pm and right out of the gate took the thousands gathered in the Jerry Bowl and hillside surrounding the stage on a journey with an energetic Jack Straw leading the charge, then into Sugaree.  Highlights of set one included guitarist/vocalist Rob Eaton simply owning Cassidy and a Loser that was especially strong.  Set Two began with the crowd feverishly singing along to Samson and Delilah, then bassist Kevin Rosen shined on a gorgeous Althea.  Finishing up set two was a super marathon of Estimated Prophet > Eyes Of The World > Drums > Space > Uncle John's Band > Playing In The Band > China Doll > Uncle John's Band > Playing In The Band > Around And Around > Good Lovin' and encored with Casey Jones.  But the night was far from over, as Karl Denson's Tiny Universe took the side stage with a funky dose of Karl D's patented brass work.  And with the temperatures dipping into the 30's, Mickey Hart Band came out to finish the night out with a 90 minute set starting at 1am. As Mickey Hart took the stage, he smiled and spoke for a moment about space and time to the enthralled crowd.  Many of the people in the crowd stayed to watch the former Grateful Dead drummer put on a world-music influenced set well into the night, playing multiple percussion instruments including spacy work on the pipes and bringing out the African Showboyz for a visually stimulating performance and closing with an impressively psychedelic Fire on the Mountain with both DSO drummers joining in.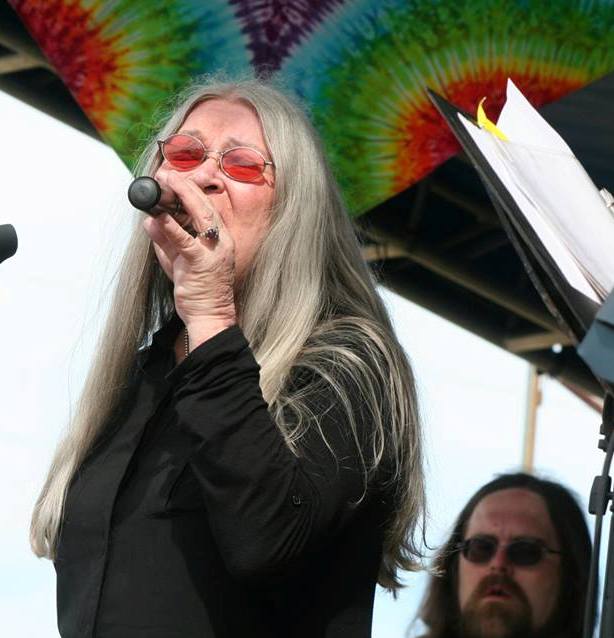 On Saturday morning, the sun rose early in the day to heat up the grounds, and around noon the music got started with My Sisters and Brothers, DSO's tour manager Matt Reynolds with special guest Charles Hedgepath and then BigEar, which is Ohio guitar legend Cliff Starbuck's band.  Next up was Grateful Dead Hour host David Gans, who was joined by Ohio's favorite bluegrass band, The Rumpke Mountain Boys, whom he had just finished up a short tour with. The eclectic Colorado folk band Elephant Revival came next, followed by Donna Jean Godchaux Band featuring Jeff Mattson, with DSO percussionist Rob Koritz joining in along with vocalist Lisa Mackey for a few songs, including Crazy Fingers.  The New Orleans Suspects featuring Paul Barrere and Fred Tackett of Little Feat came next, but for many, the highlight of Saturday (besides DSO) was Yonder Mountain String Band, and the crowd was pumped to catch the Colorado-based bluegrass favorites. They started the set with Illinois Rain and Pockets, and one of the highlights of their set was when they brought out drummer Rob Koritz for Criminal, Girlfriend is Better> Angel.  The sound of Rob with Yonder made for a fuller sound, and the fun they were having on stage energized the audience, who danced and hooped throughout the set.  Marco Benevento, sandwiched in between YMSB and DSO, took the second stage and kept most of the audience dancing until DSO would take the final turn on the main stage this evening, and the audience wondered what would be in store after a stellar night one.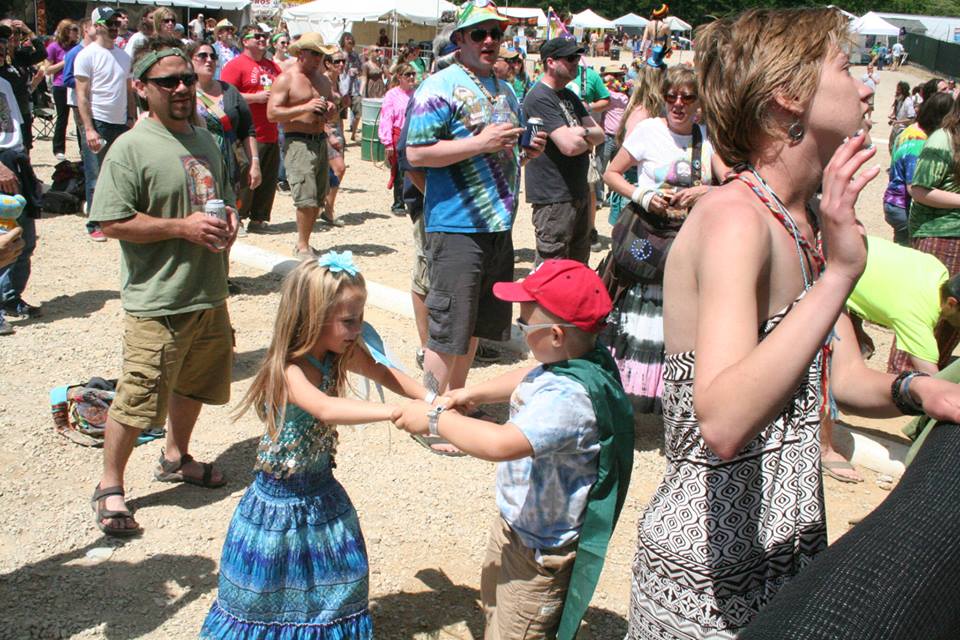 They would take the stage to an especially peppy Help on the Way> Slipknot!> Feel Like a Stranger> Franklin's Tower.  Donna Jean Godchaux joined the group on Franklins and then Loose Lucy and The Music Never Stopped to end set one.  Donna and vocalist Lisa Mackey both shined during set one after Mackey was absent from night one. The band elected to play their own set list on this chilly evening, but they heated up the crowd during set two, coming out to an emotional Box of Rain and playing favorites Not Fade Away and Scarlet Begonias>Fire on the Mountain and China Cat Sunflower>I Know You Rider.  Drums>Space was very experimental on this evening, as drummers Rob Koritz and Dino English had a little fun to the crowds enjoyment.  The encore this night was a jazzy, upbeat Peter Rowan classic Midnight Moonlight.
Sunday morning started a little earlier than Saturday, with African Showboyz coming out to the stage at 11am with a percussion and dance-filled set, followed by Northeast Pennsylvania's bluegrass machine Cabinet.  Also held on Sunday morning was a kids parade, where the young and young at heart paraded through the campgrounds.  While it is sometimes rare to see a drummer in a bluegrass band, this group has made throngs of fans in the U.S. and beyond with their down-home shows and sounds that go far beyond traditional bluegrass. Highlights of their set included a fiery rendition of Two Dollar Bill and a humorous I'm not Broke but I'm Badly Bent.  Vermont based quartet Twiddle took the stage next, followed by Jubilee 2012 veterans The Folkadelics, who recently made a lineup change, merging with Brooklyn, NY based band Watermelon for a band with multiple vocalists, drummers, and guitarists. The Folkadelics brought out DSO keyboardist Rob Barraco to play on stage with his son Tom, who is drummer of this group that combines funk with rock to create a refreshingly unique sound.  Next up was another up and coming group, funk Gods Pigeons Playing Ping Pong.   This band has received an increasing amount of buzz and has worked especially hard the past year, bringing their funkiness to towns across the northeast.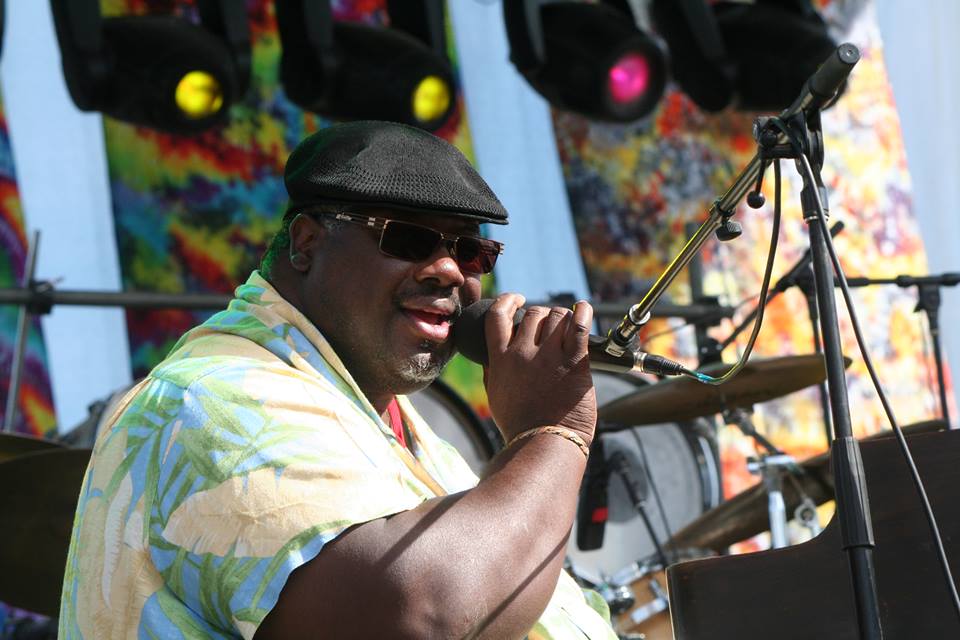 JGB and Melvin Seals was next up on the stage, and put on one of the more memorable sets of the day, playing many of Jerry Garcia's favorites while Melvin Seals smiled and waved to fans behind his signature organ. This would be one of the first major festivals JGB would play since the departure of bassist Jimmy Tebeau, who was recently sent to federal prison in South Dakota for actions by others during festivals on his Missouri farm.  But JGB seemed to take it in stride, and although Teaubeau stage presence was missed, they didn't seem to miss a beat.  Award winning Cincinnati based bluegrass group Rumpke Mountain Boys were next up, and they did not disappoint.  After playing with David Gans on Saturday and playing well into dawn around campfires on the festival grounds, the group still set the stage ablaze with fierce, precise picking they're known for.  Highlights of their set included fan favorite Huck's Song (Burn One Down) and a beautiful JD Westmoreland penned original Low Me sung with a female vocalist joining the group. Reggae legends The Wailers took the main stage, playing a number of Bob Marley originals including Three Little Birds, which the crowd sang loudly to.  Children in the audience really seemed to enjoy The Wailers set, dancing and smiling to the popular songs.  Brooklyn, NY based soul funksters Pimps of Joytime fired off a one hour dance fest that kept the crowd moving, followed by the last performance of the weekend for Dark Star Orchestra. This would be a bittersweet performance, as it would be that last festival performance for bassist Kevin Rosen, who would be leaving the group at the end of the month.  But for the fans, this would be an amazing set of 1970 and pre-70 era songs, once again chosen by the band instead of choosing a Grateful Dead show.  Starting off with a marathon St. Stephen > William Tell Bridge >The Eleven > Cryptical Development >Other One >Cryptical, the highlight of set one for most was an entertaining and funky Alligator.  Set Two would fail to disappoint as well, as the group fire off with Good Morning Little Schoolgirl and Dancing in the Street.  And they would play the song that many were clamoring to hear, a wonderful Dark Star rendition. The group would finish off the evening and their third four hour performance in as many nights with The Greatest Story Ever Told and a beautiful a capella And We Bid You Good Night.  But there was one last group that Ohio fans have been waiting for months to hear, livetronica superband The Werks came out on Sunday evening around 1am and set the Valley aflame with their signature sound.  Hands down favorite cover of the evening had to be a tribute to Doors keyboardist Ray Manzarek, who recently passed away.  The band covered Riders on the Storm for the first time, and segued into Roadhouse Blues.  Chris Houser, the Dimitroleas brothers, and Rob Chafin closed out the festival in style and invited the fans out to the same location for their WerkOut Festival in the fall.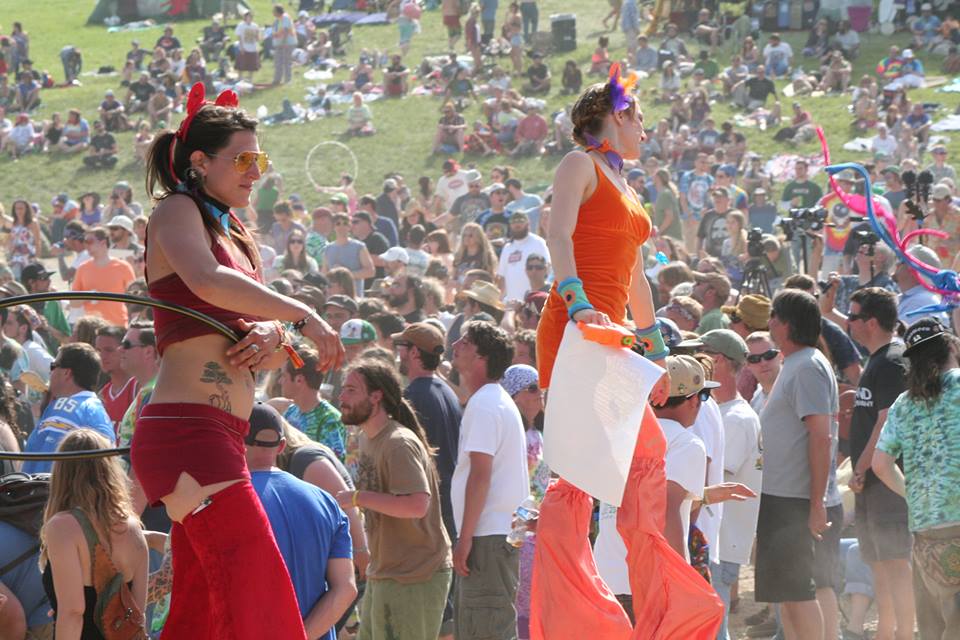 The 2nd annual Dark Star Jubilee Music Festival was not weighed down with a lot of activities and workshops, although yoga was offered, but the crowd seemed to enjoy the communal, family friendly spirit of the festival immensely, and the lineup was hard to beat.   Although the nights were cold, everyone left with smiles on their faces, stories to share, and friends to meet up with at next year's Jubilee.  Many thanks to the promoters, organizers, artists, vendors and volunteers that made this festival such a success, and a big thanks to all the fans in attendance, who raised over $6,000 in charitable contributions over the weekend, once again showing that WE ARE EVERYWHERE and our community is going strong.