Imagine a paradise that contained all of your family, friends, and favorite music. A place that feels like home as soon as you walk in and everyone is considered family. A place where a smile never leaves your face and the music never stops playing.  Imagine no further, I'm here to tell you of such a place! Join me at the Dark Star Jubilee for its fifth year at Legend Valley in Thornville, Ohio. It is just over a month away and is held May 27th-29th. I'll be there for the fifth year in a row, and I have to say, if I lived halfway across the world I would still travel to this festival.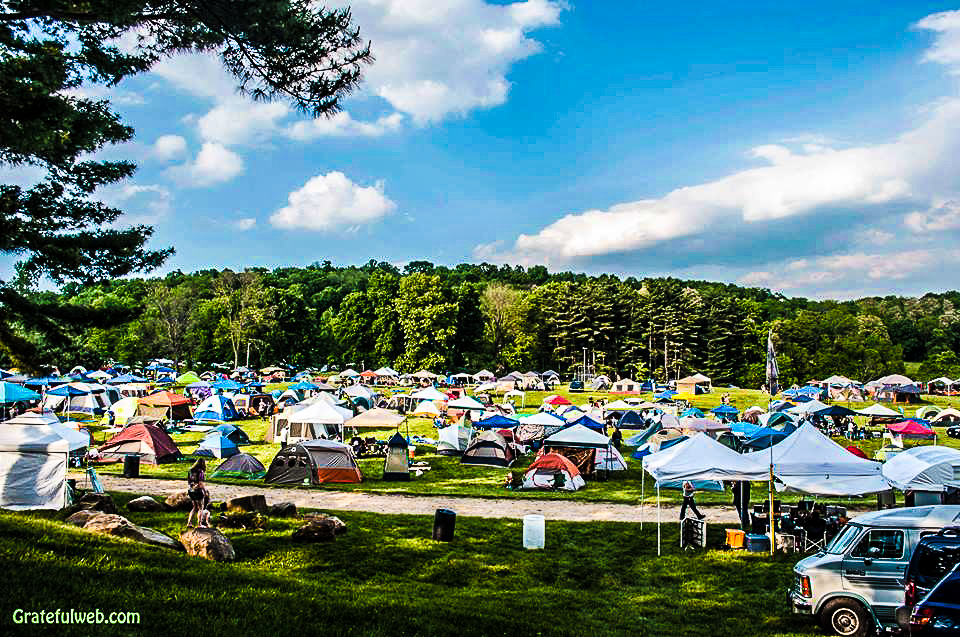 Dark Star Jubilee is one of the most family friendly festivals that I have been to. All ages and creeds are welcome and if you weren't family before you came, you will be family when you leave. The festival ground, Legend Valley is a unique venue, they allow you to camp in the concert bowl. There is a short walk from parking lot to venue, which makes it one of the easiest festivals to lug all your camping gear into. There is also a towering tree line of old pine trees right in front of the stage where you can set your hammock up and listen to the music all day and all night. There are two large stages set in the bottom of a natural valley in the rolling hills of Ohio. The best part? The music never overlaps! You aren't running around from stage to stage missing parts of your favorite sets. Here, at the Jubilee, the music simply switches from stage to stage, one band after another, meaning you never miss a note. And did I mention, all the friendly smiling faces? The staff is the nicest, easiest going staff around, they are there to help not to hassle.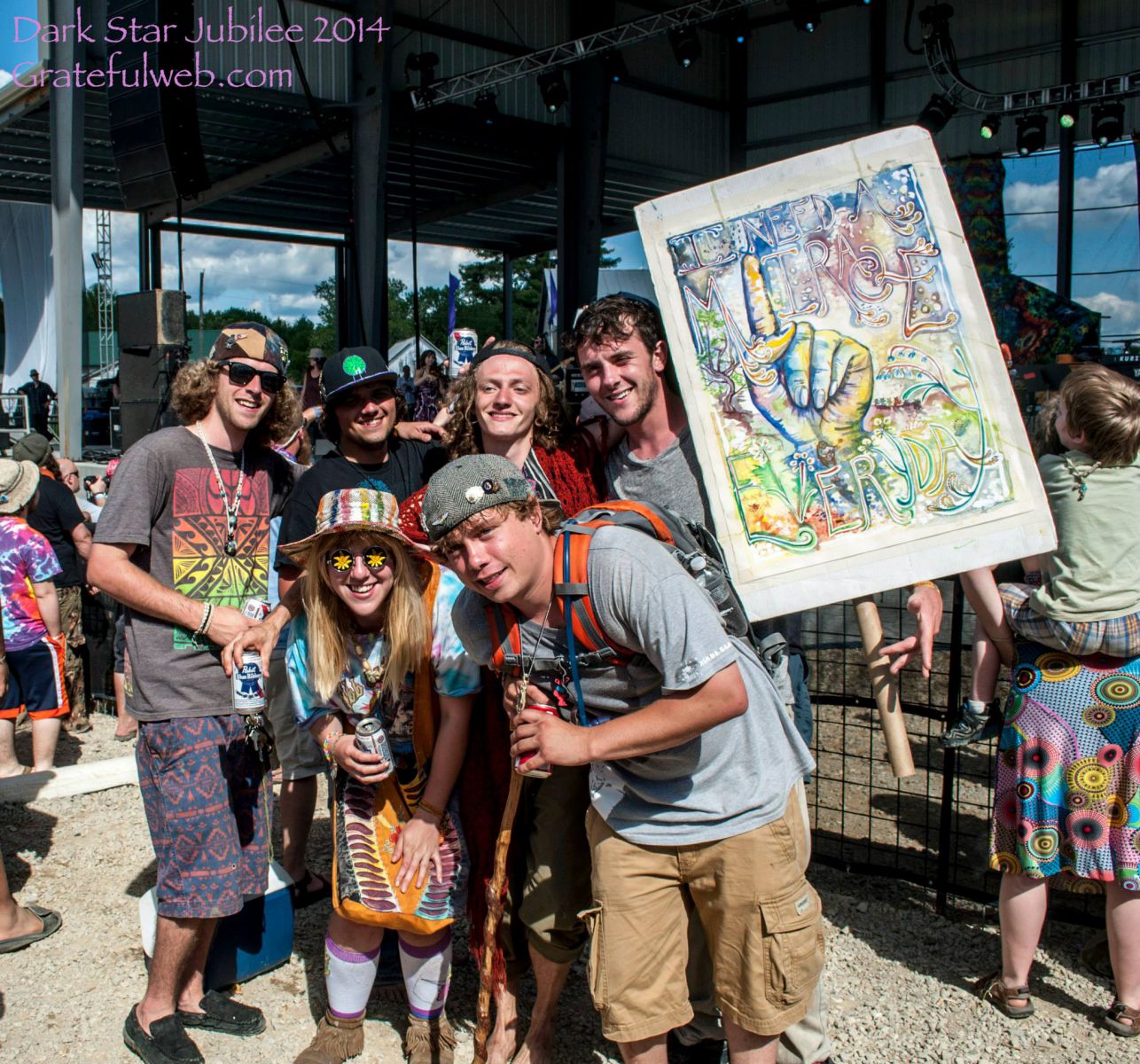 This festival is Dark Star Orchestra's festival. Dark Star Orchestra is one of the longest touring Grateful Dead cover bands and in my opinion one of the best. They play three sets at the Jubilee, and in my four years at this festival, I have never been disappointed or seen the same show twice. Sometimes DSO will play recreated Grateful Dead shows, but other times, they play their own original set lists. They bring out the big guns for the festival, with surprises like fire spinners on stage or the Amazing Giants walking through the crowd. As always, they have their lovely tie dye tapestries decorating the stage. There is no other place like this place, I can promise you!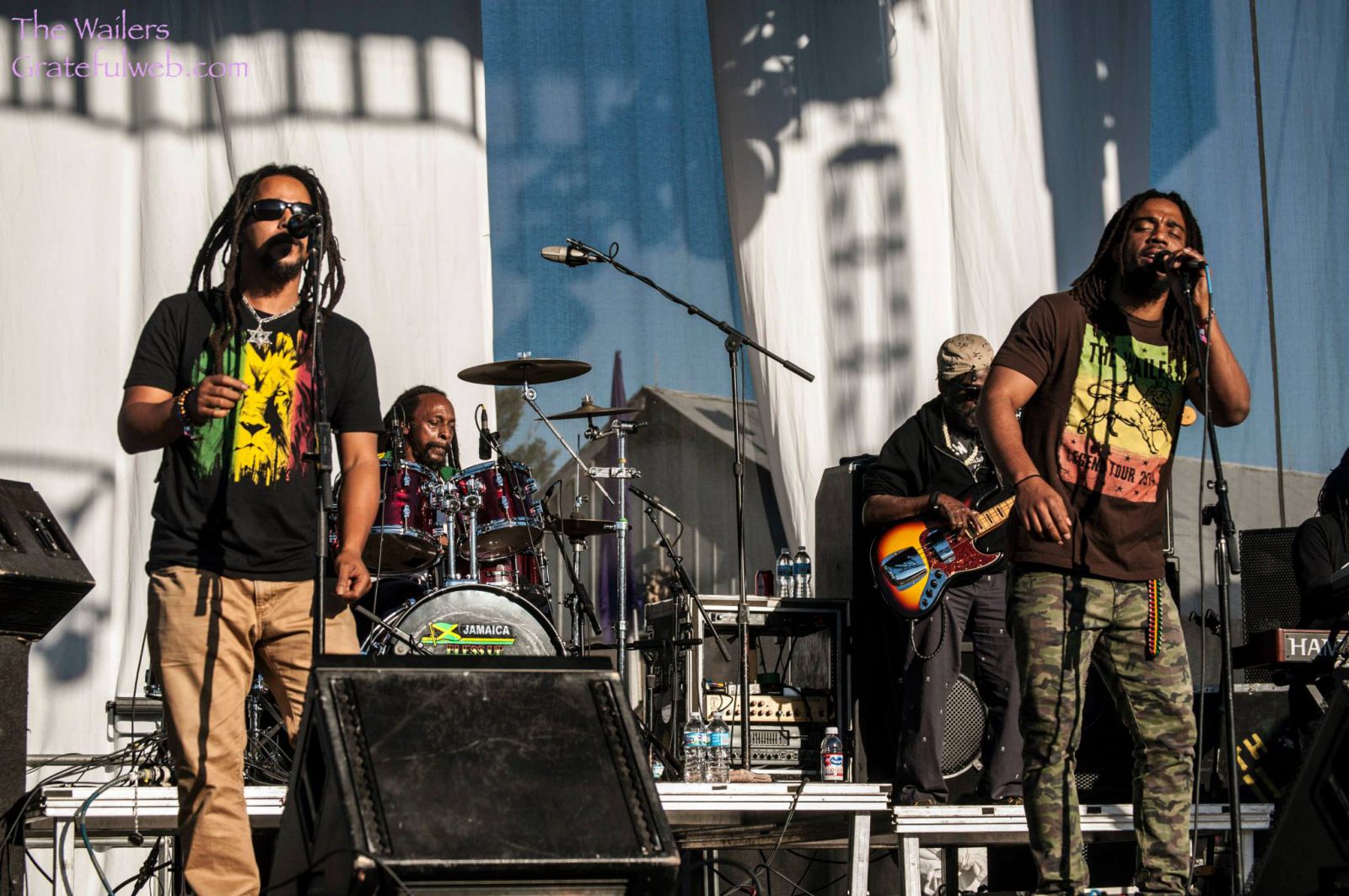 If the Grateful Dead isn't your cup of tea, or if you are looking for more variety, there are tons of other great bands that are featured that weekend. Check out sets from Yonder Mountain String Band, Hot Tuna, plugged in, and unplugged, Leftover Salmon, Rumpke Mountain Boys, Steve Kimock, Jeff Matson, The Wailers, and several other collaboration project from the members of DSO and their friends. There are also tons of vendors to pick up many whimsical creations or some of the best pizza in the Midwest made by Disco Pizza. It is sure to be a weekend of music you won't be forgetting anytime soon!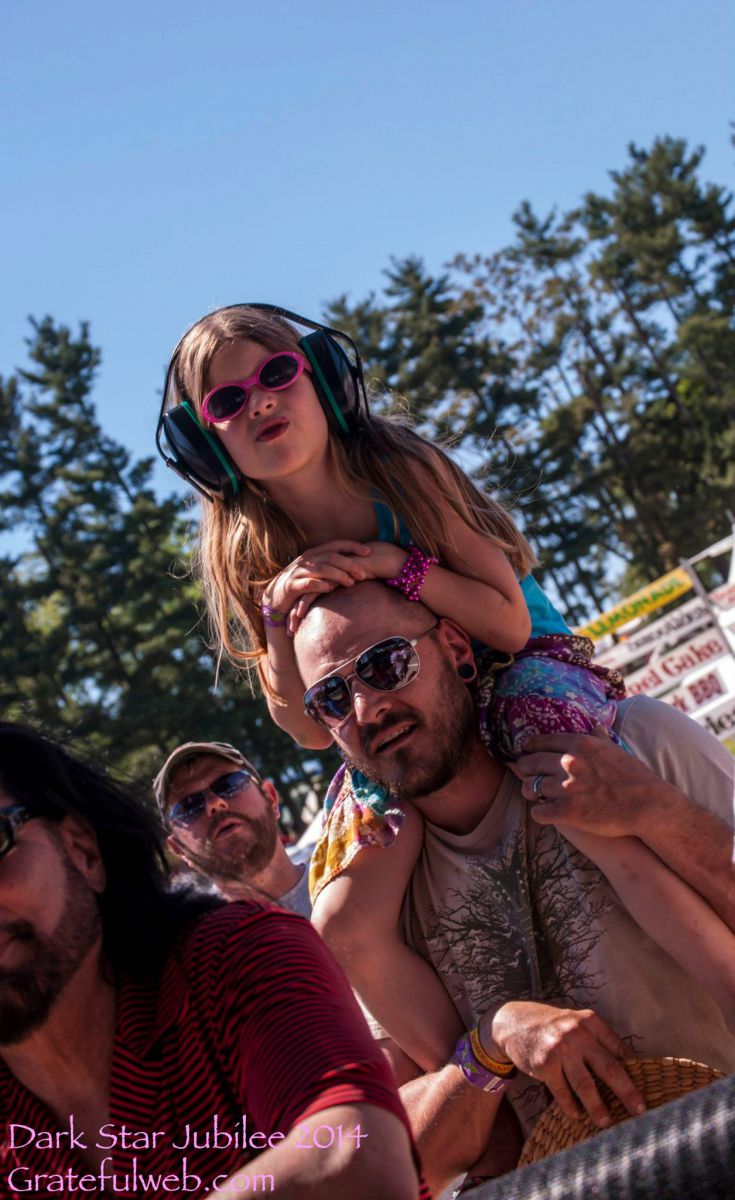 The countdown begins with some dancing in the sun and Grateful Dead tunes. So I have one question for you, will you meet me at the Jubilee?