Good morning from day three of the 10k festival in Detroit Lakes Minnesota. Friday's line up matched or exceeded the expectations created by the first day of entertainment, and went down as a banner day in jamband music.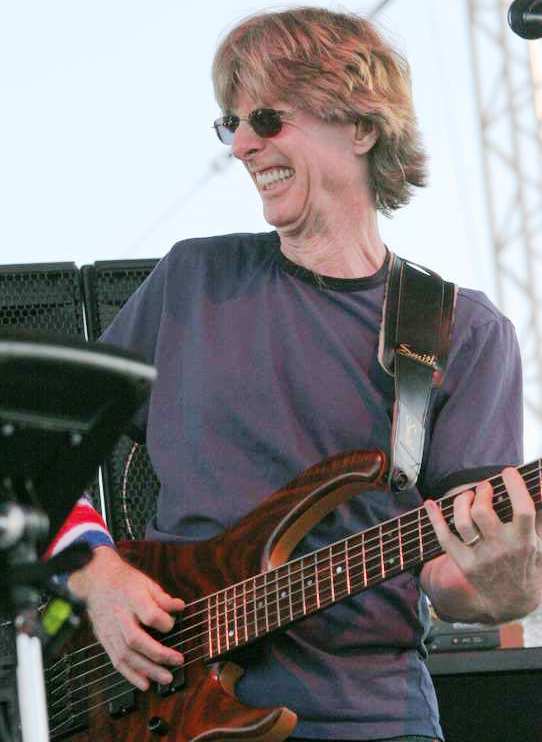 I didn't make it to quite as many shows Friday, trying to be everywhere was impossible, but the ones I did see were amazing. Railroad Earth closed the night Thursday night, and opened up Friday on the Barn Stage, and these guys are one of the tightest acoustic acts around. They were very popular.
They were followed by what seemed like an interesting choice for a jam band festival, the son of the late great Waylon Jennings, Shooter. They definitely brought a different vibe, but they rocked. Suffice to say that Shooter's carrying on the family tradition in all ways, and had a great crowd.
Just across the field the Everyone Orchestra had about 20 people on stage from many bands at the festival for a jam led by a cue card wielding Mike Butler. That was hugely popular and of course, got right to the core of what jamming is all about. By late afternoon, the focus again became the main stage, where it could be argued that from 6 pm until 1:30 am, three generations of jamband music were exquisitely presented.
Keller Williams backed by String Cheese was intense. I have to say he is one of my personal favorites, and it seems like everyone is talking about him. Going to try to catch his solo act later today. Phil and Friends put on a clinic though, straight up. Sorry if my old school loyalties pop up here, but my friends remember, there is nothing like a Grateful Dead Concert, and the patriarch was in the house!!! From St. Stephen and Stella Blue, to Shakedown Street, and a closing medley of Slipknot, Help on the way, and Franklin's Tower took me all the way back. Phil has done an incredible job of bringing whoever he takes with him into the vibe that after all, that created this whole scene. Joan Osborne is a classy touch, and it was great to see her.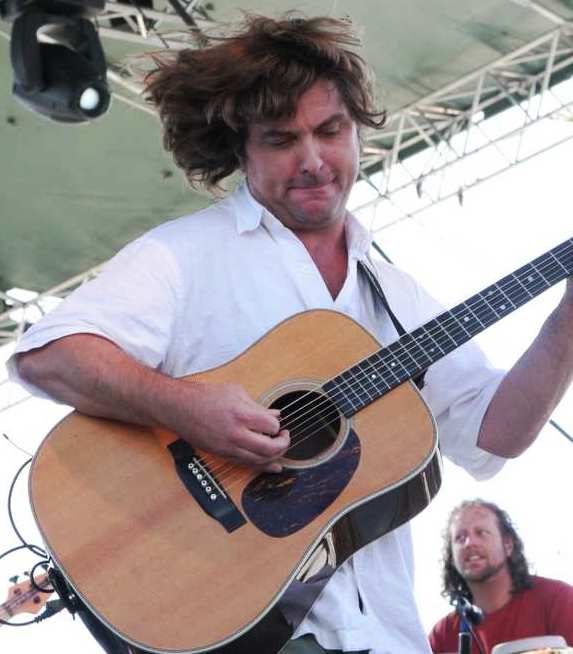 Immediately after that show closed, across the field, Umphrey's McGee, put on a clinic of their own. These guys are cerebral, and to me have a real sort of fusion vibe, but when I stood back and watched with an open mind, I thought how cool is it, that they have taken this concept, made it all their own, and in my mind, are probably one of the most important bands here. They are a jamband, but quite unique from many of the others here. They definitely represent a new breed and are a smokin' act. There are plenty of acts here that play into those with a more acoustic lean to there preferences, these guys were definitely a welcome sight.
Saturday started with a wedding on the barn stage. Michelle McCracken and Ryan Kearney tied the knot in front of a few family and friends, and bout 50 others who heard about the wedding and came to support them. It was cool, and they all hooted and hollered back to the campgrounds for a reception.
Before I go I will say this - that if a band wasn't mentioned, it doesn't mean they didn't deserve to be. I am just one guy, and there is soooo much to see here. So my apologies.
The weather here is perfect, and at this writing I'm not able to get a head count, but the place is comfortably packed, and even the EMT's said there load has been small, predictable, (mostly dehydration), and manageable.
Gotta run, another day of shows to catch, and I gotta find some coffee! No official word on if Phil hung around to sit in with Trey Tonight, but either way it will be a great way to end the fest, with a late night offering from the Big Wu to cap things off.
Day 2 photos