Dead & Company resumed their summer tour last night, after stops in the Northwest and Shoreline, at the Mattress Firm Amphitheater in Chula Vista, CA.  Though the area is gripped in a heat wave like most of the country, the near 100-degree temperatures did not dissuade the faithful from coming out in full force. The boys kicked off the night with the In The Dark Bob Weir cut Hell in a Bucket before dropping the biggest bust out of the night, the Jimmy Reed classic Big Boss Man driven by Oteil Burbridge's rollicking bass lines and was played for the first time since 6/25/17.  A trio of sing-alongs followed with Tennessee Jed, Row Jimmy, and Friend of the Devil, with the ultimate song featuring an extended keys solo by Jeff Chimenti. Dead & Company continued their use of Bird Song as a jam vehicle with an exploratory Bird Song > Loose Lucy > Bird Song to close out the first set.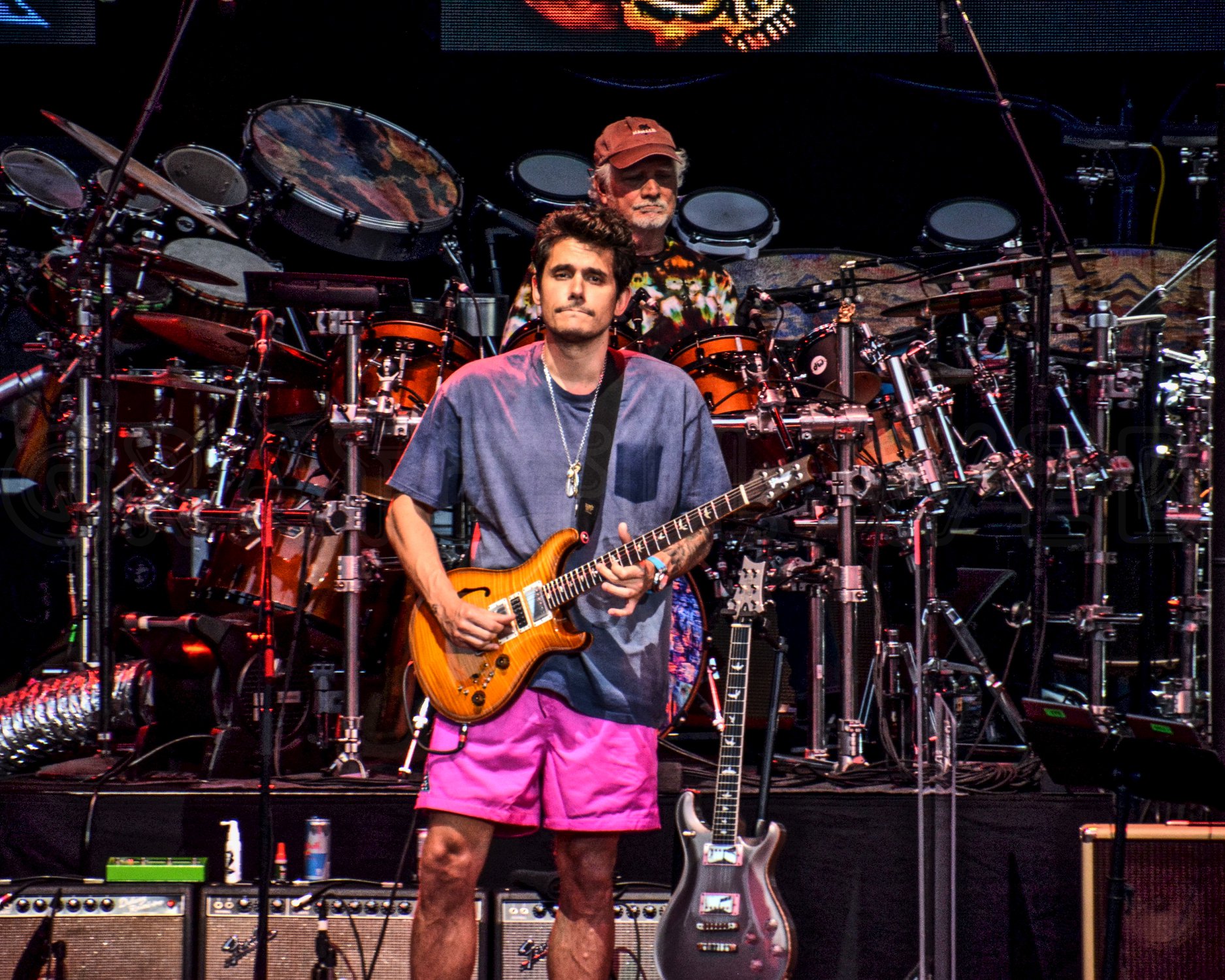 The second set opened with the group's second-ever rendition of Mr. Charlie, a tune debuted by Dead & Company at the Gorge the week prior, giving them their second Pigpen tune of the night with John Mayer again taking vocal duties. Mr. Charlie gave way to a spacey jazz prelude that the crowd could tell was going to lead into the American Beauty classic Truckin', and they were not disappointed as the chorus of "What a long, strange trip it's been" cascaded down the hillside.  A hip-shaking New Speedway Boogie followed before hitting the home stretch of the evening. Estimated Profit, complete with an affrettando in the final chorus, opened the door for mid-second-set Shakedown Street, an unusual position for Dead & Company much to the delight of the show goers, before the band stepped off to give the stage to Rhythm Devils Bill Kreutzmann and Mickey Hart for Drums > Space.  I Need Miracle emerged from the psychedelic soundscape of Space and subtly segued into the Beatles classic Dear Prudence.  Being the first show since 4th of July, the second set was fittingly closed with a raucous US Blues.  After a brief step off stage, Dead & Company wrapped up the evening with an acoustic heavy take of Bob Dylan's Knockin' on Heaven's Door.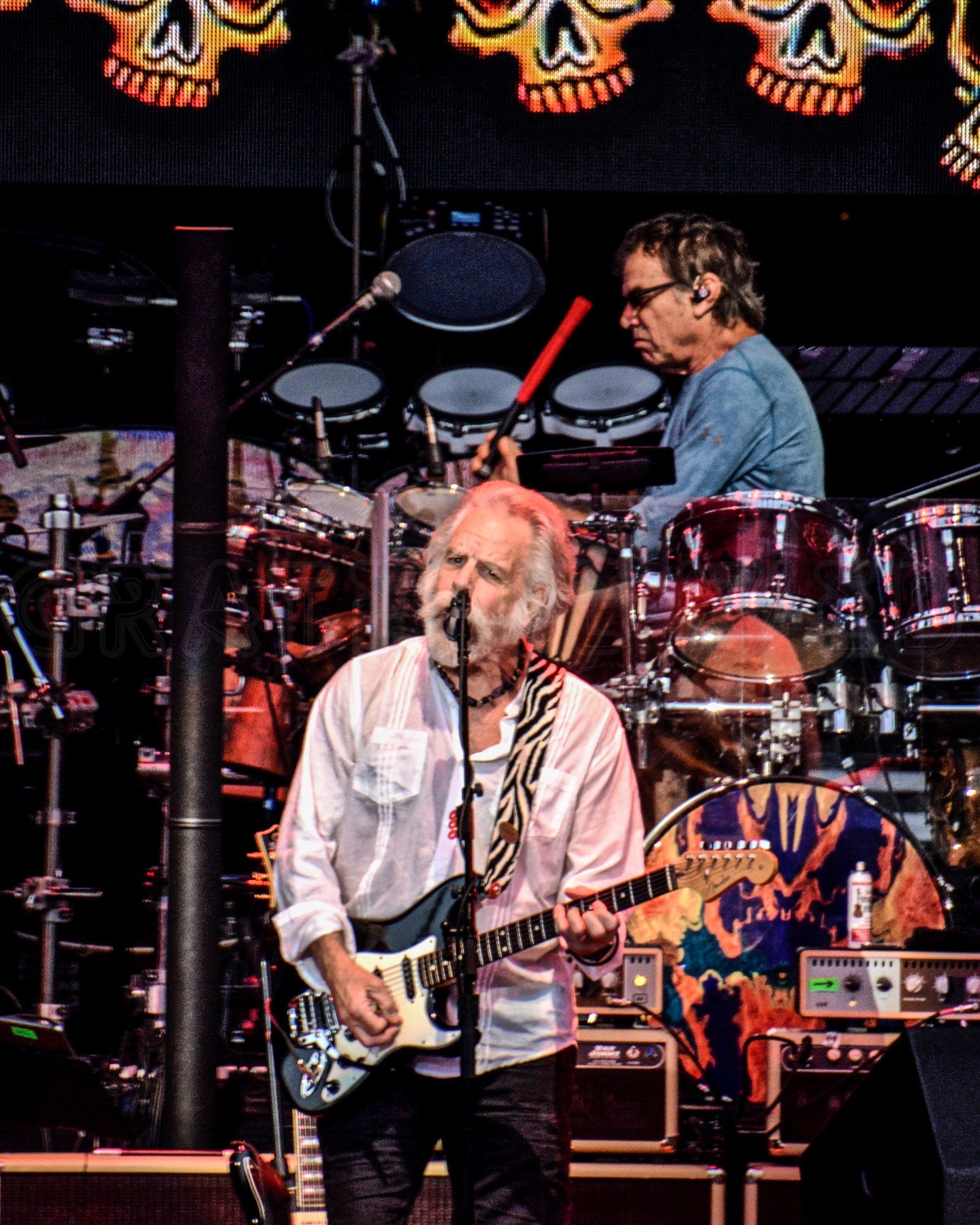 The Dead & Company Summer tour continues this evening with their first show at Dodger Stadium and Isleta Amphitheater in Albuquerque on Wednesday before closing out this leg of the tour with two shows at the legendary Folsom Field in Boulder on July 13 & 14.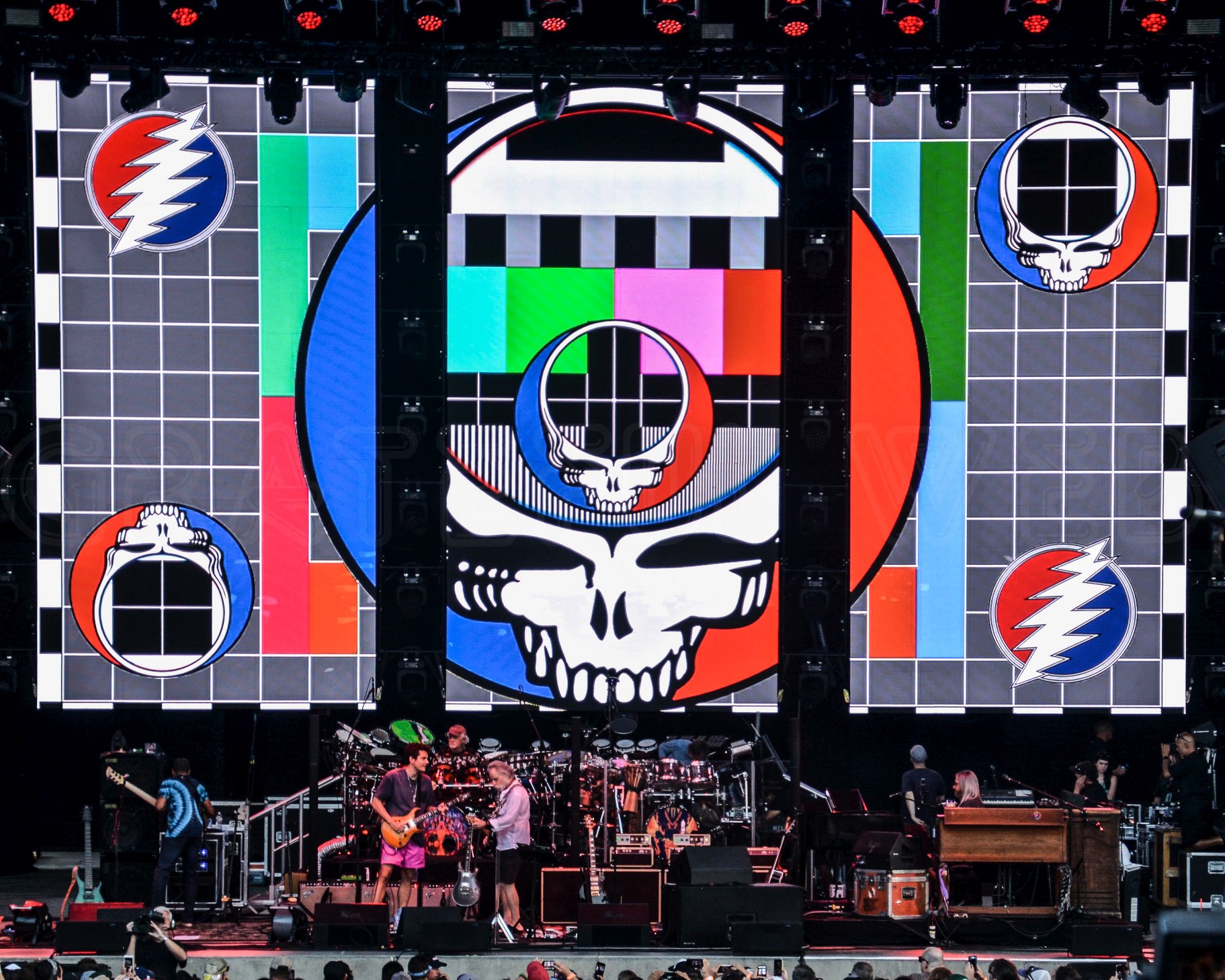 Check out more photos from the show.
Hell in a Bucket, Big Boss Man, Tennessee Jed, Row Jimmy, Friend of the Devil, Bird Song > Loose Lucy > Bird Song
Mr. Charlie, Truckin' > New Speedway Boogie, Estimated Prophet > Shakedown Street > Drums > Space > Miracle > Dear Prudence > U.S. Blues
Knockin' on Heaven's Door