The felt moment of immediate experience has been lost. Perhaps we have given it away by not accessing it. Perhaps it was robbed by this mainstream media/cereal box religion/consumer culture. Music festivals help us drop out of the noisy centralized confines of the Matrix and fall into the magic of experience; to revel in the full richness of the moment. It is a domain of feeling, and at best it is a vector of love, light, good vibrations and community.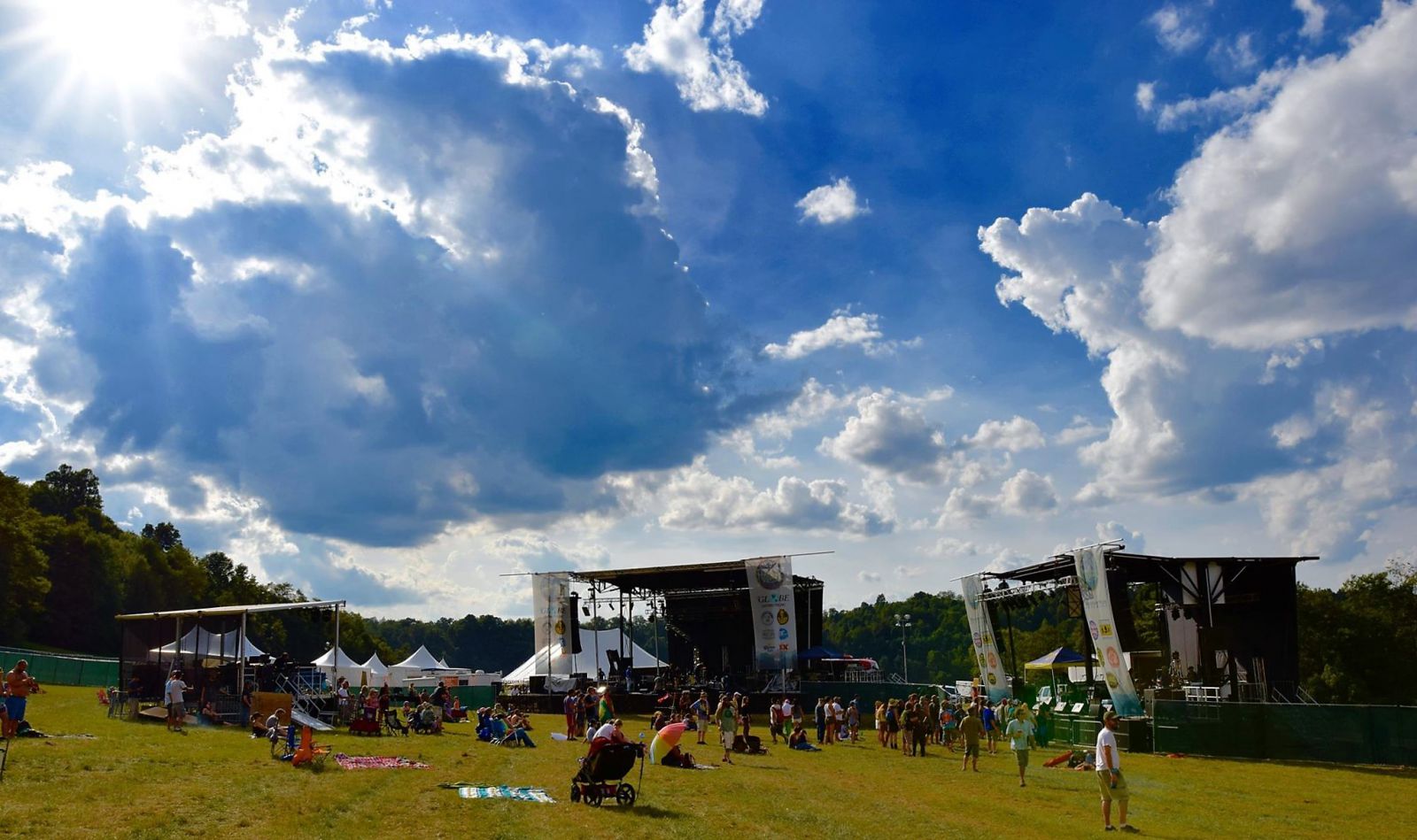 Attending the inaugural festival is always an interesting opportunity filled with curiosity and wonderment—a brand new frontier promising new experience and exploration. We find it utterly captivating. Deep Roots Mountain Revival was filled with all these heightened sensations and more, as this is the land of some family ancestors.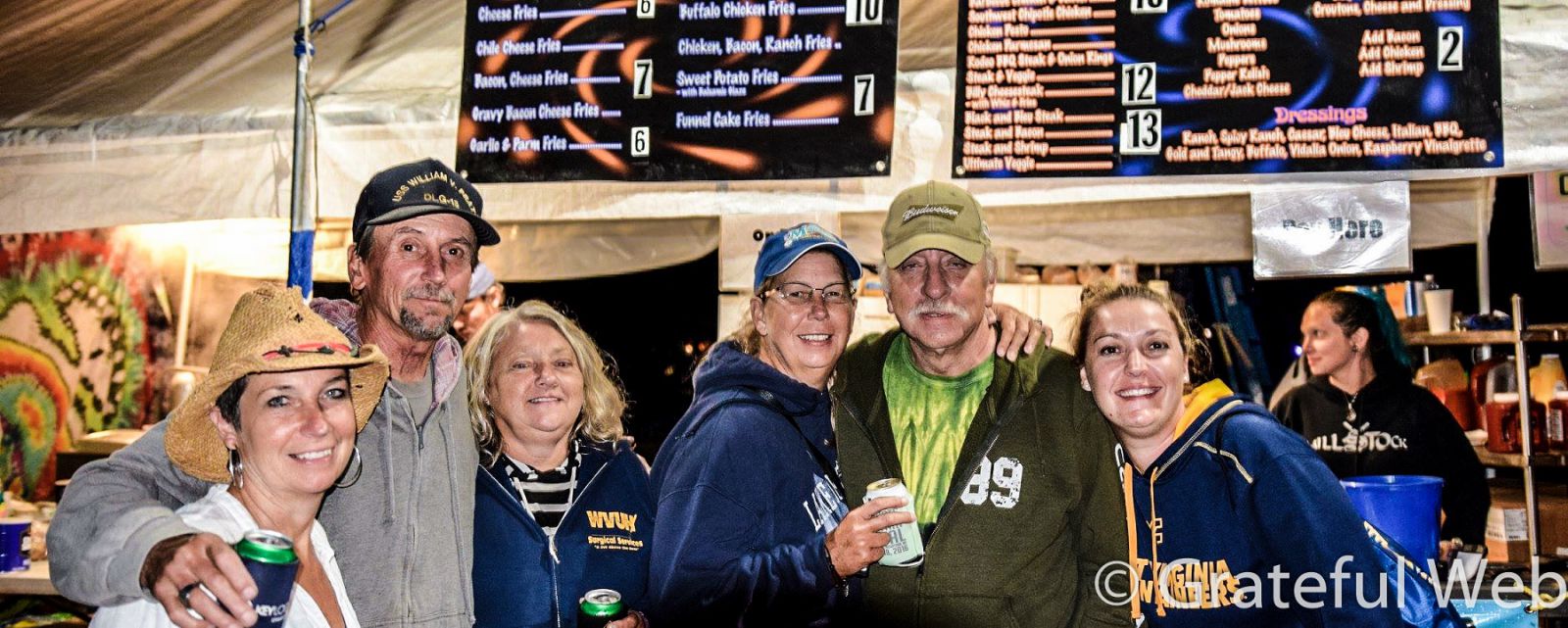 We would like to start by publicly thanking Martin for allowing thousands of tribesmen and tribeswomen to gather on his mountaintop, which has been in the family since 1960. Our hearts and minds were opened wide as we danced and hugged and loved, enveloped in the ambiance and high frequency vibration of deeply rooted bluegrass, rock & roll and Americana music.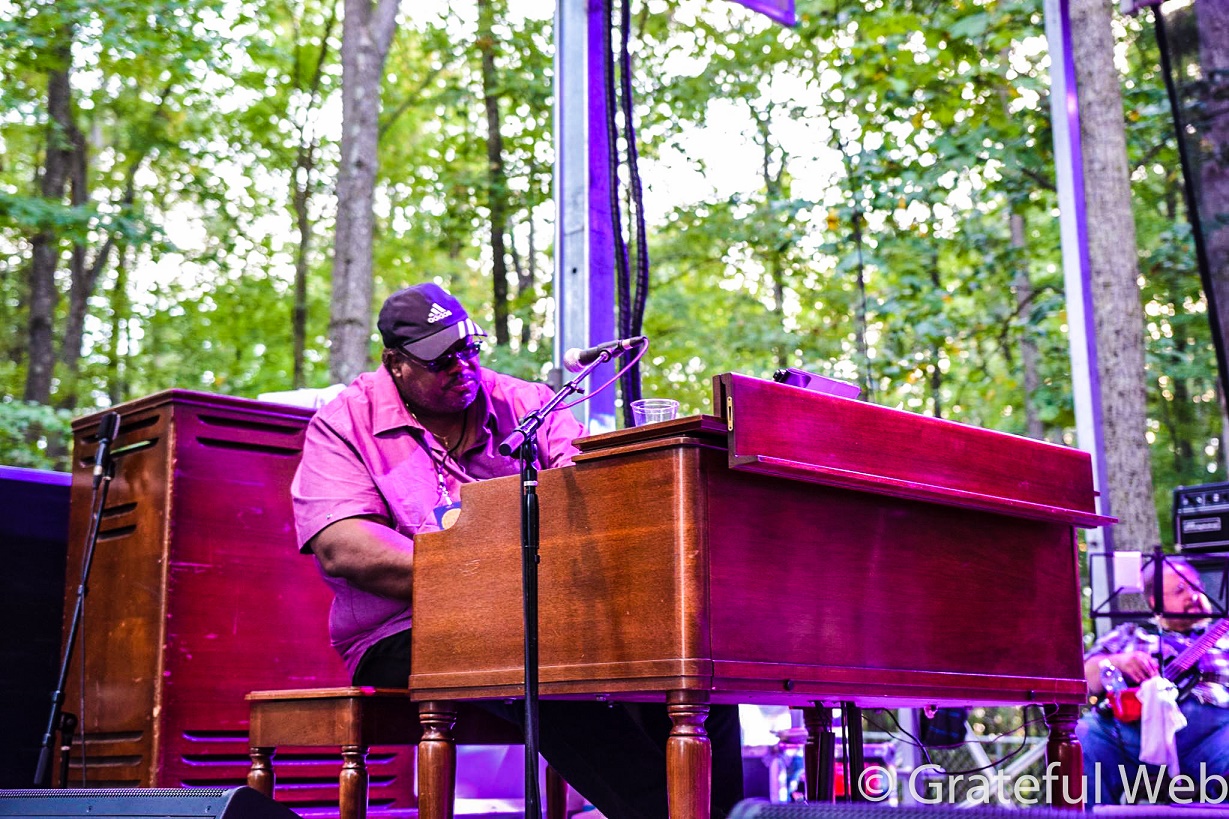 Marvin's Mountaintop at sunset is a spectacle to behold. After arriving, we rushed off to hear the music and stand in the moonshine, and imbibe some of it as well. Melvin Seals and the JGB was the only band we saw that night. Melvin made his organ sing Jerry's sweet, sweet songs to rock our souls. His enthusiasm is riveting, invigorating and contagious. We all felt like we were approaching hyper-spatial overdrive, or maybe it was just us.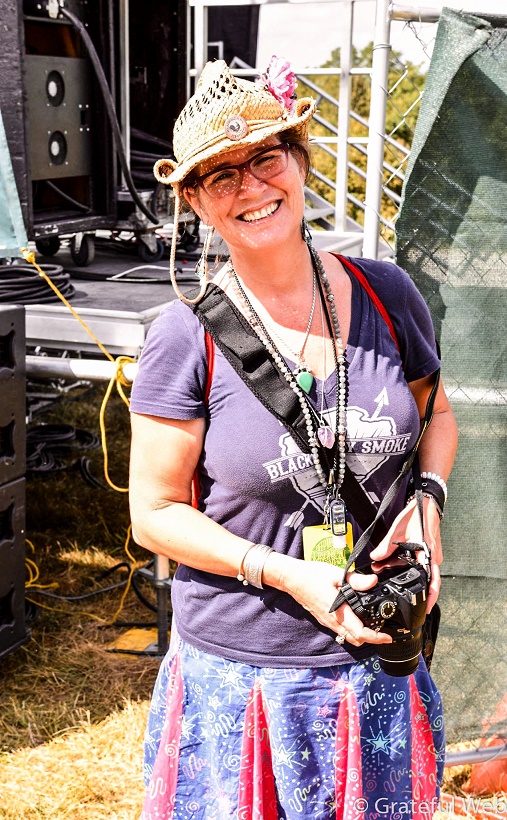 The next day we approached the media tent to find Tawny Hayes sitting there smiling and content. We could feel her happiness floating in the air and see it exuding from her body. She is a radio DJ for a favorite classic rock station in central Virginia. She's the newbie of the station's crew, but must have drawn the longest straw.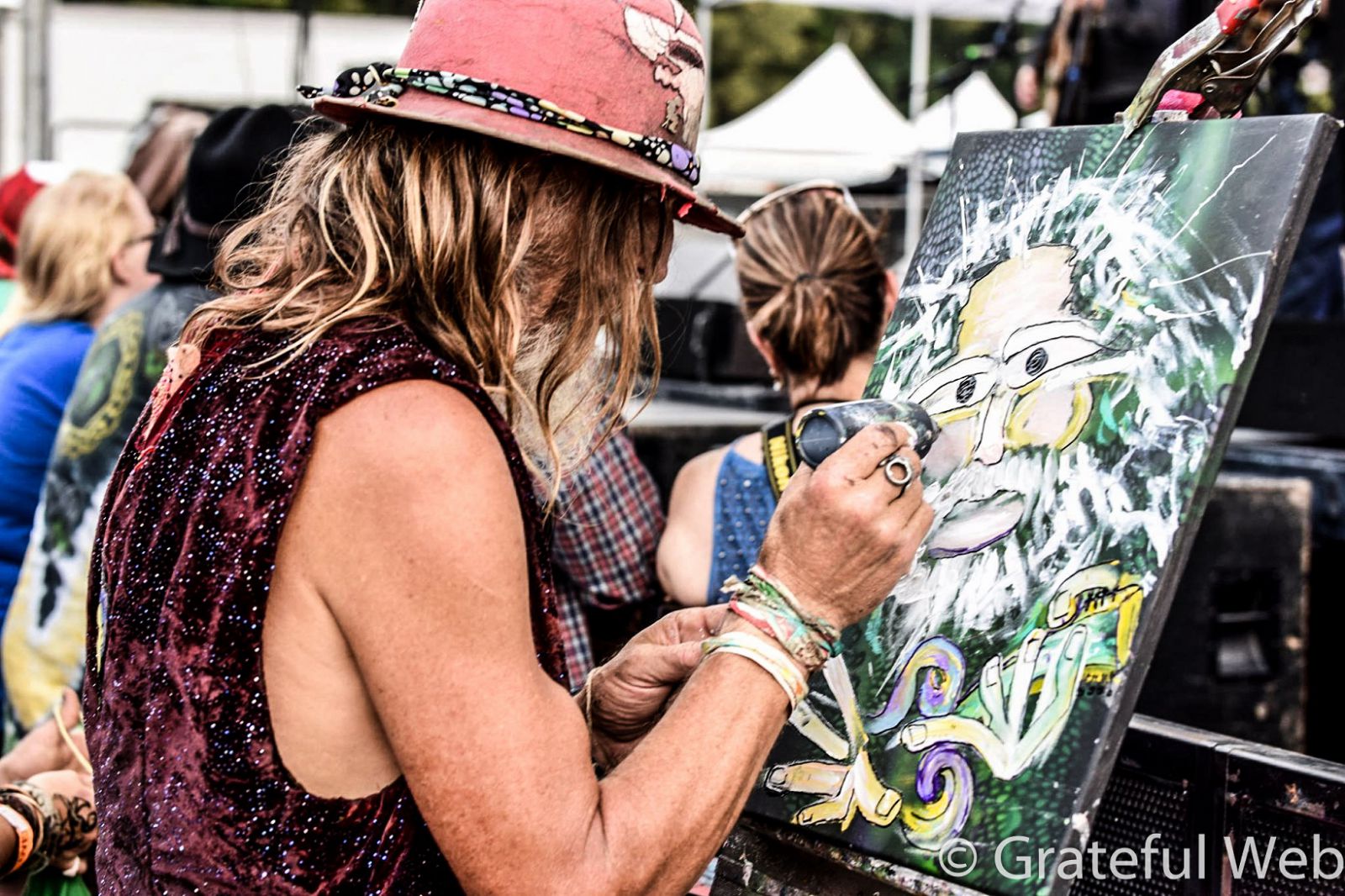 Arriving at the main festival grounds we heard Megan Jean and the Klay Family Band on the Main stage. Then, The Rumpke Mountain Boys, a bluegrass band from Lexington, KY got things going on the smaller Main Stage. They seemed to be strangers to the stage during the day. They did their job. The crowds gathered to listen to vibrant rhythms. WE all felt better as the power of the good vibes lifted our spirits high. They killed it on the hill with their late night set in the wee hours of Sunday Morning.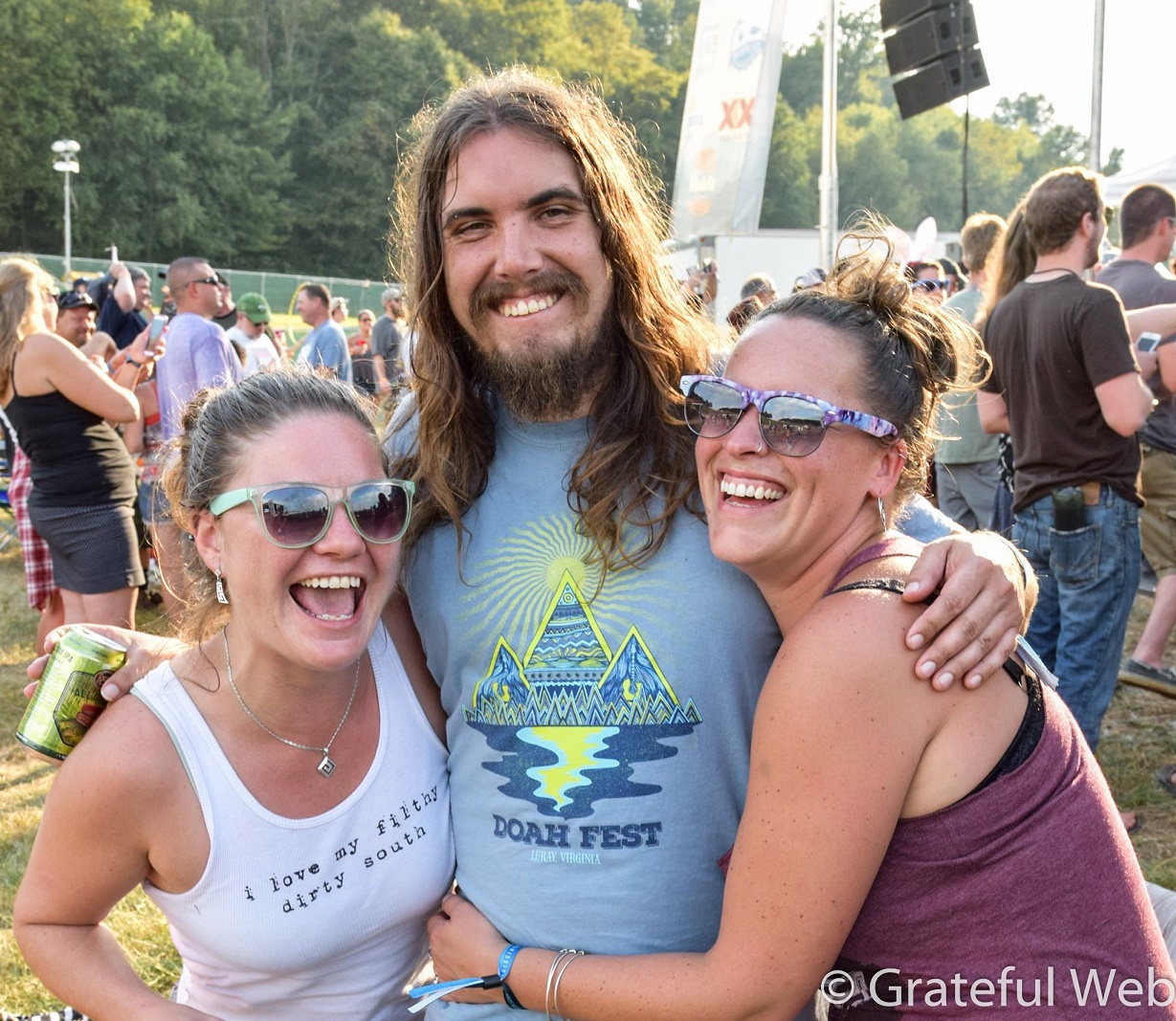 Shooter Jennings, the son of Waylon Jennings, rocked that same stage an hour later with his band, Waymore's Outlaws. Raw old school deep roots country music runs in his veins with a little rock and roll as well. This music belongs in the West Virginia hills. They played some hits from his most recent album Countach, which was released this past February. He even played some of his music from Black Ribbon. Listen to this album to catch the fire of some depth and truth from a rebel soldier on the front line far from his home. Woody Guthrie said, "'This land is your land, this land is my land,' but now its their land." Feel the realness. No processed bubble gum poppy bullshit allowed. Check Shooter out here.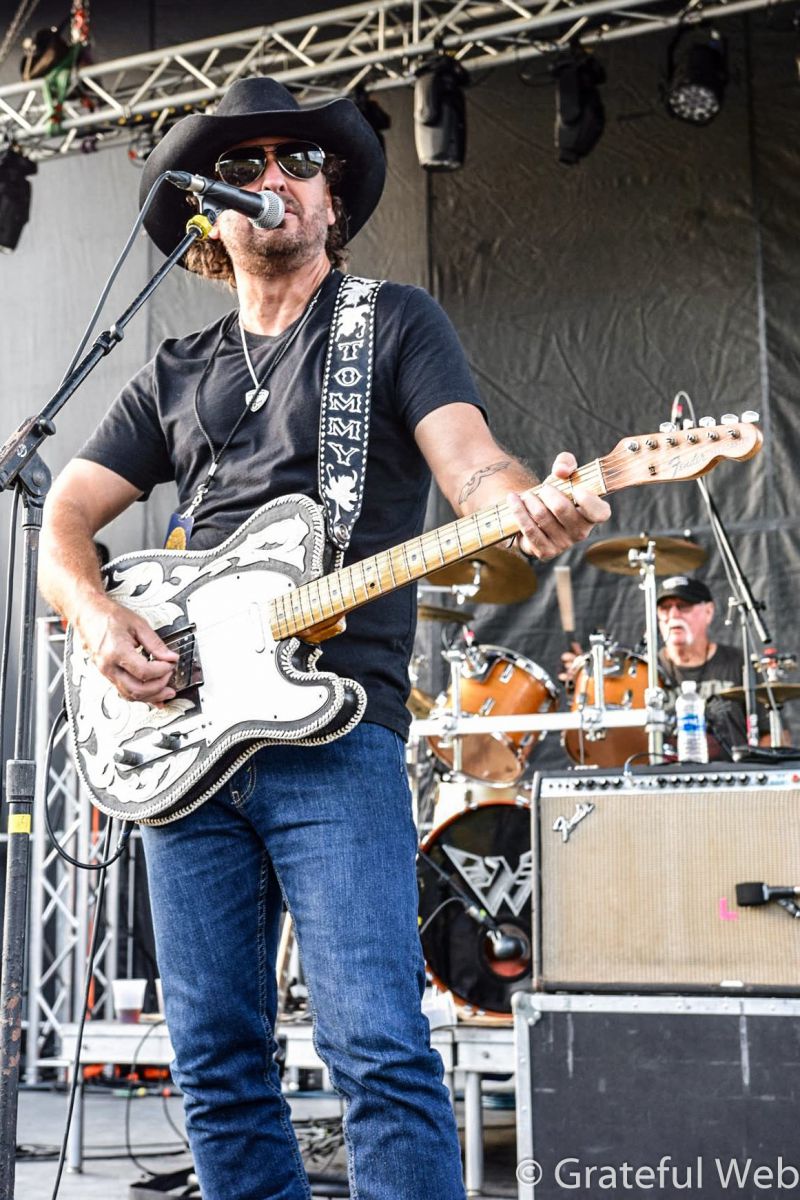 Next, a country legend took the main stage. Marty Stuart, who used to play with Shooter Jennings' daddy, was playing with His Fabulous Superlatives. The old school bluegrass rockers were dressed to impress with a swagger that the new school managed to lose somehow somewhere along the way. The roots run deep here again. They played some good old classic country music knee slapping tunes with a touch of gospel's prayerfulness. Marty and Shooter's Poppa, Waylon, grew up in the same neighborhood. Marty describes his music thus. "It was kind of a reflection of how Mississippi is—the birthplace of America's music. The church house is the common denominator, and every form of music has a touch of the blues. So I come from that perspective. Traditional country touched me the deepest, but all of these other styles were relevant to me."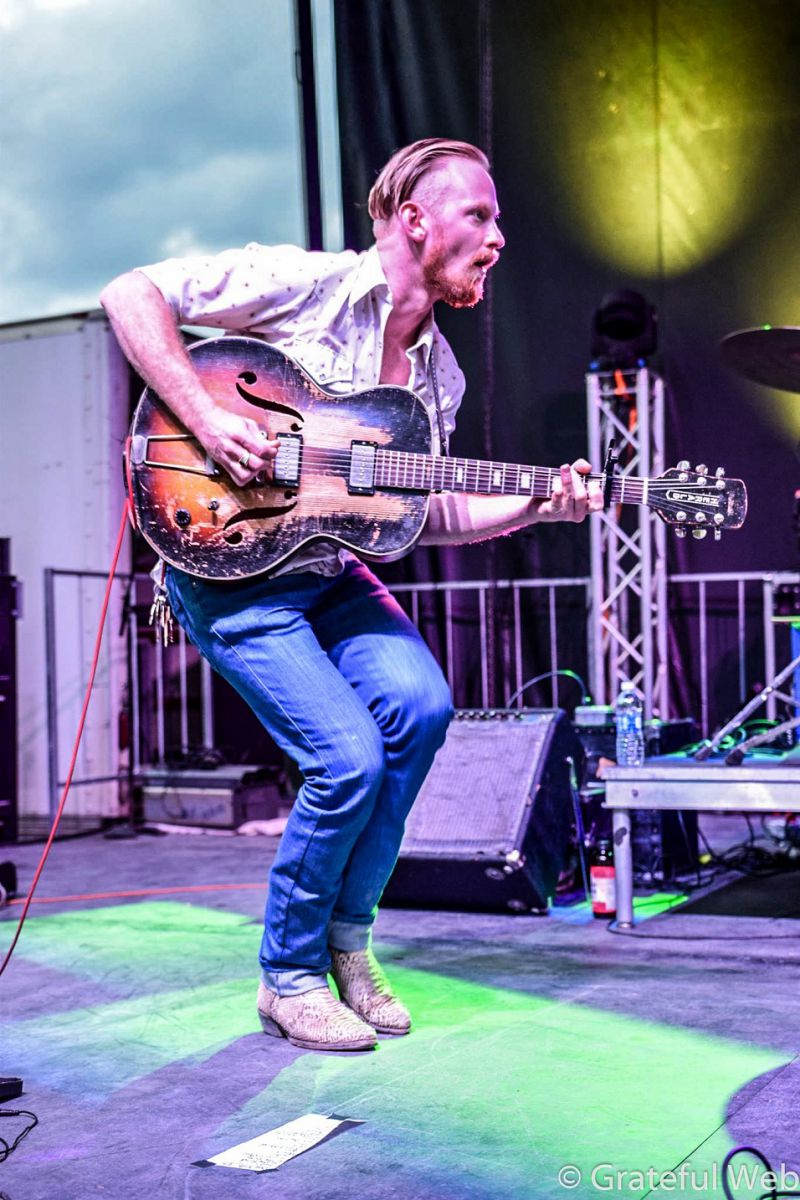 Fruition was up next on the docket, but first we run up the hills to the Roots Stage to see Melvin Seals play with the Zack Nugent's Dead Set. After drifting away to some of Jerry's sweet, magical lullabies for the soul we walked back down the hill. Traveling to Marvin's we drove around the winding dirt roads of wild, wonderful West Virginia behind the Fruition Airstream, we were not going to miss this performance. Colorfully describing their journey on this rising-tide it has been said, "Eight years after that impromptu busking session, the Portland, Oregon-based quintet has grown from a rootsy, string-centric outfit to a full-fledged rock band with an easy but powerful grasp of soul, blues, and British Invasion era pop. On their new album Labor of Love, Fruition shows the complete force of their newly expanded and electrified sound, matching their more daring musicality with sophisticated, melody-minded songcraft. With Anderson, Asebroek, and Naja trading vocal duties and offering up their own singular brand of gutsy yet graceful songwriting, Fruition infuse each track on Labor of Love with timeless urgency and three-part harmonies that never fail to enthrall."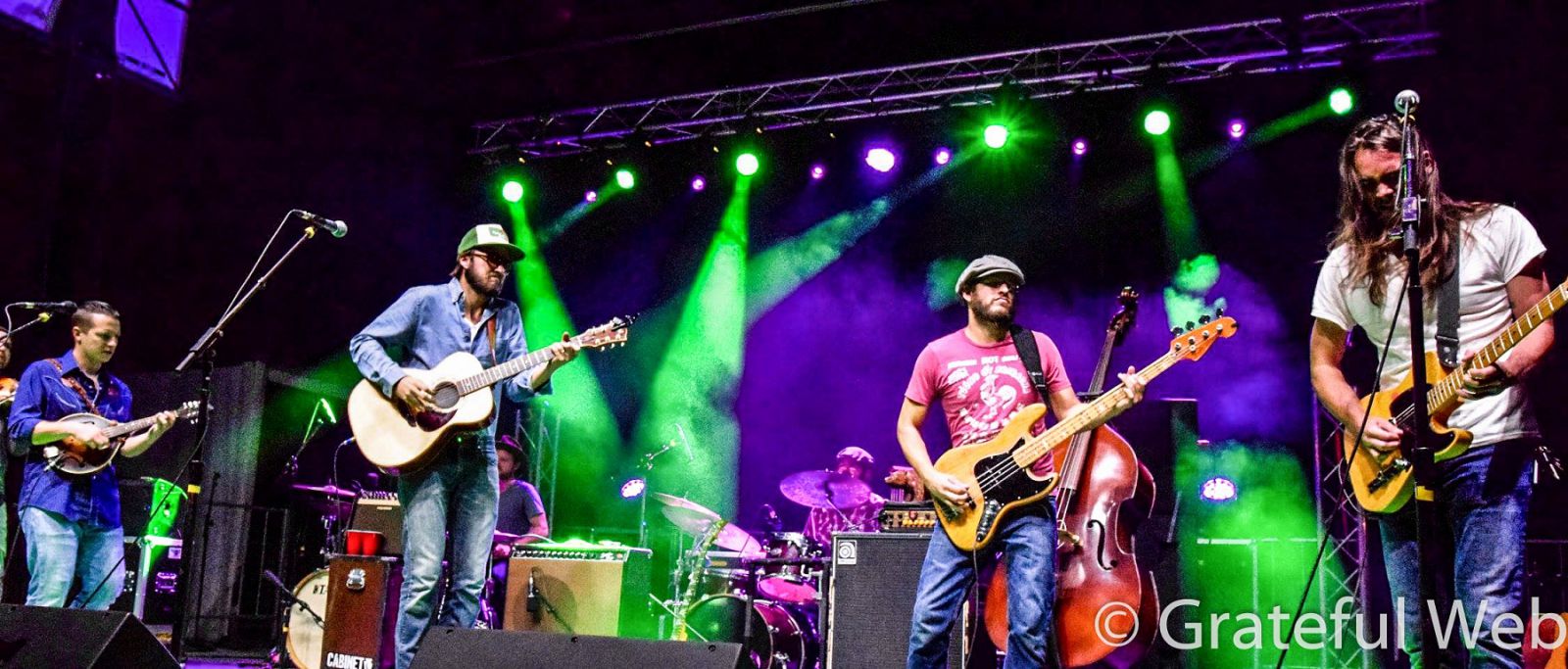 T
he strings were on full display and high regalia for the next two bands. Cabinet's performance was riveting. Sublime. This music is home in Appalachia on the legendary Mountaintop venue. Their lovely, mellifluous tunes caress the soul of Appalachian mountain mommas and men, like Cabinet members caress their strings. Members include: Pappy Biondo (banjo, vocals), J.P. Biondo (mandolin, vocals), Mickey Coviello (acoustic guitar, vocals), Dylan Skursky (electric bass, double bass), Todd Kopec (fiddle, vocals), and Jami Novak (drums, percussion). They all live and love music, and aren't afraid to show it.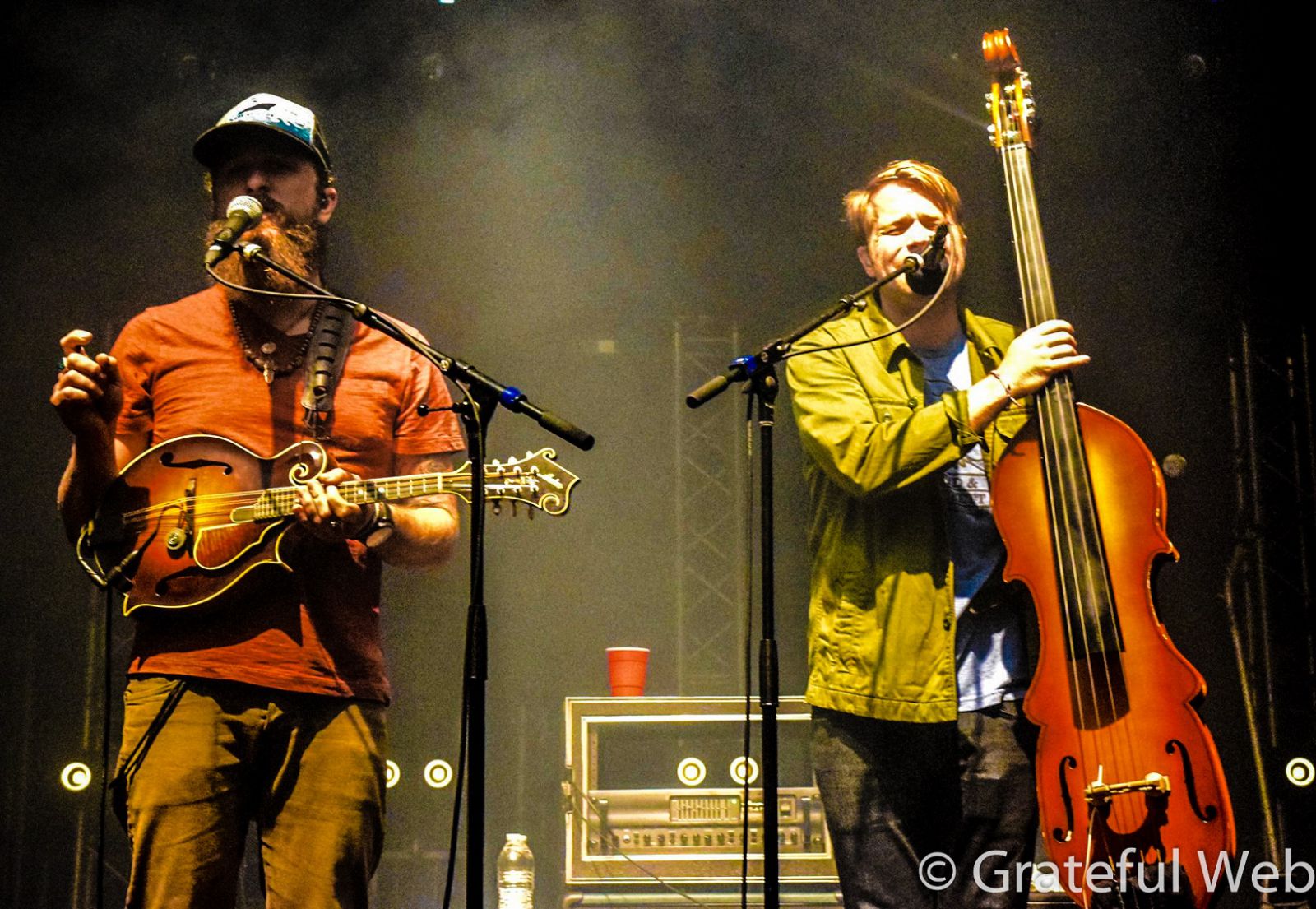 Greensky Bluegrass came on the Main Stage and set Marvin's Mountaintop on fire. Greensky's roots music lives on the edge. It is progressive, punky, jammy pickin' at its finest! They are representing the genre for the next generation with an acoustic bluegrass sound all their own. They played a number of hits from their newest album, Shouted, Written Down & Quoted. The spaced out trippy bluegrass of Jaywalking really was an amazing acoustic string display. One of the highlights was their jamgrass rendition of Pink Floyds, "Time." Fucking awesome!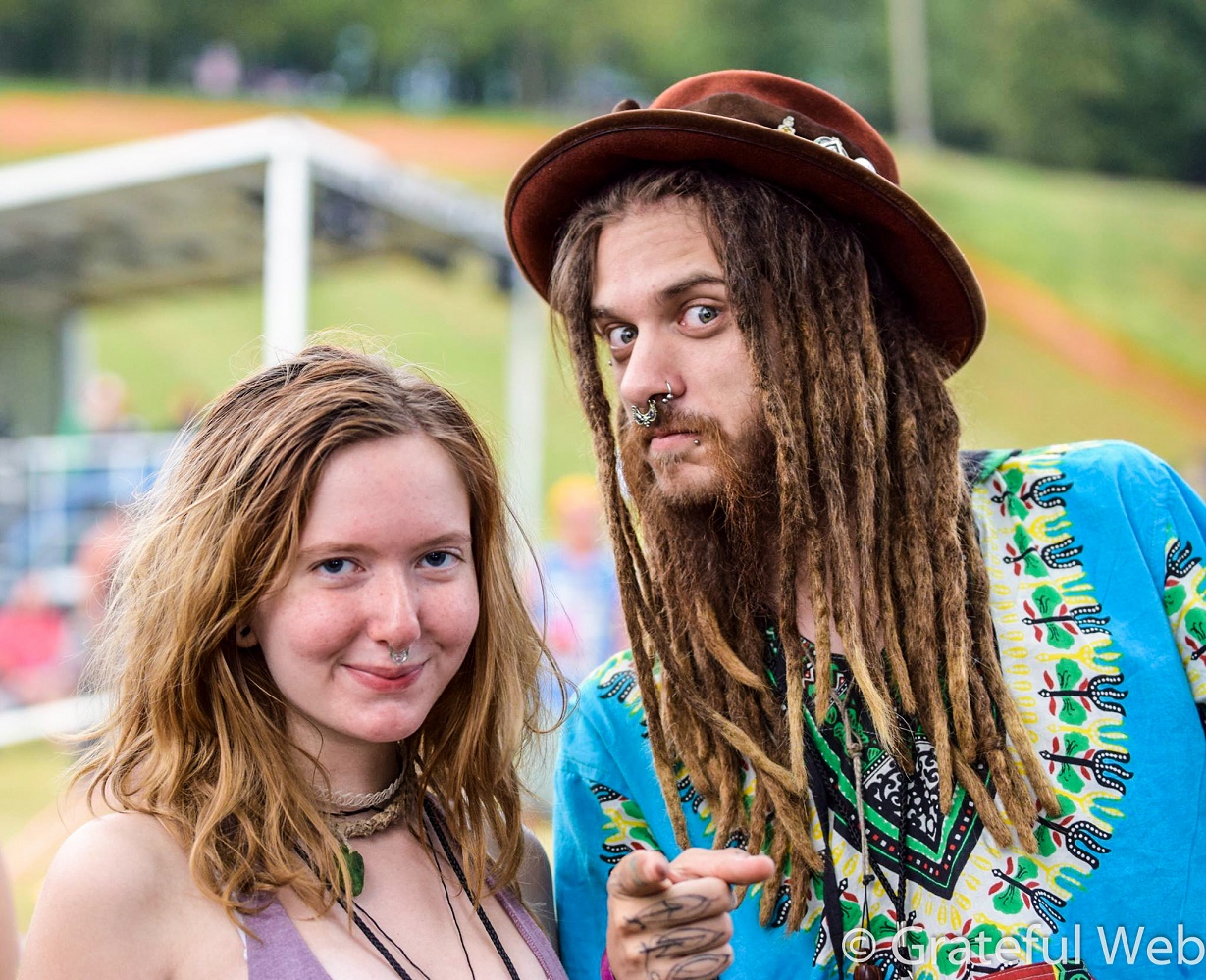 BIG Something, a funk, hip hop improv band from Ashville, NC closed down the Roots Stage Friday night. The band features Nick MacDaniels (guitars, vocals), Doug Marshall (bass), Josh Kagel (keys, synth, trumpet), Casey Cranford (sax, EWI), Jesse Hensley (lead guitar), and Ben Vinograd (drums). After seeing a part of their performance at Floydfest earlier this summer, we made sure to catch their sets at Deep Roots. Marvin attended this show. After a nice introduction, we ended up dancing with his progeny into the early morning hours. Before they closed down the main stage Saturday night we ran into them chilling in the media tent and took the opportunity to snap a backstage picture... No doubt in our mind, they will be playing the main stage at countless venues in the years to come.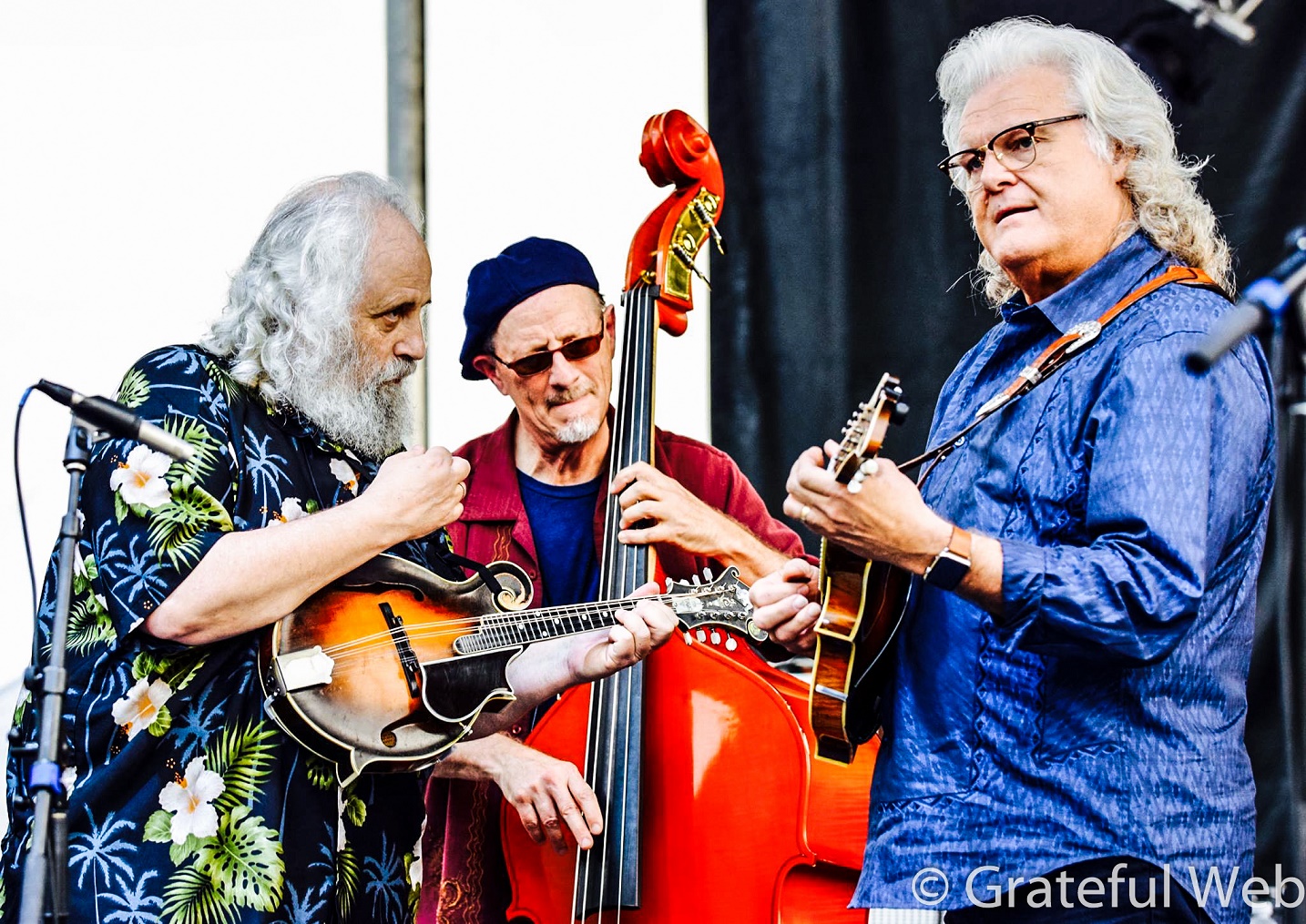 Saturday afternoon Ricky Skaggs masterfully played his mandolin and serenaded the audience with Kentucky Thunder. Ricky struck his first chords on a mandolin over 50 years ago, and this 14-time Grammy Award winner continues to do his part to lead the recent roots revival in music. With 12 consecutive Grammy-nominated we all danced in awe of and appreciation for his masterful music.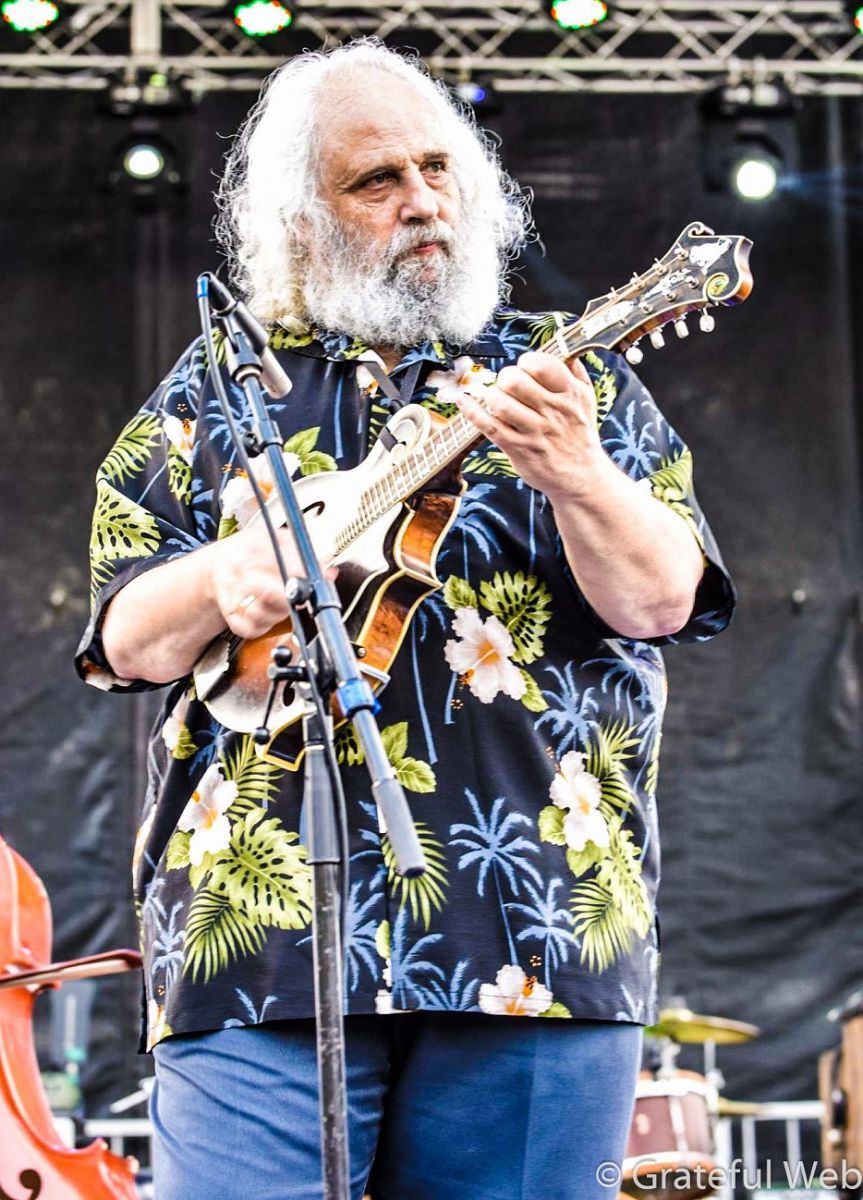 The deep roots vibe delved a little deeper with The David Grisman Sixtet. An acoustic pioneer and innovator, David forged a unique personal artistic path, skillfully combining elements of the great American music/art forms of jazz and bluegrass with many international flavors and sensibilities to create his own distinctive idiom of "Dawg" music (the nickname given him by Jerry Garcia). Ricky Skaggs joined him as they jammed on their mandolins in a moving performance of precision and perfection.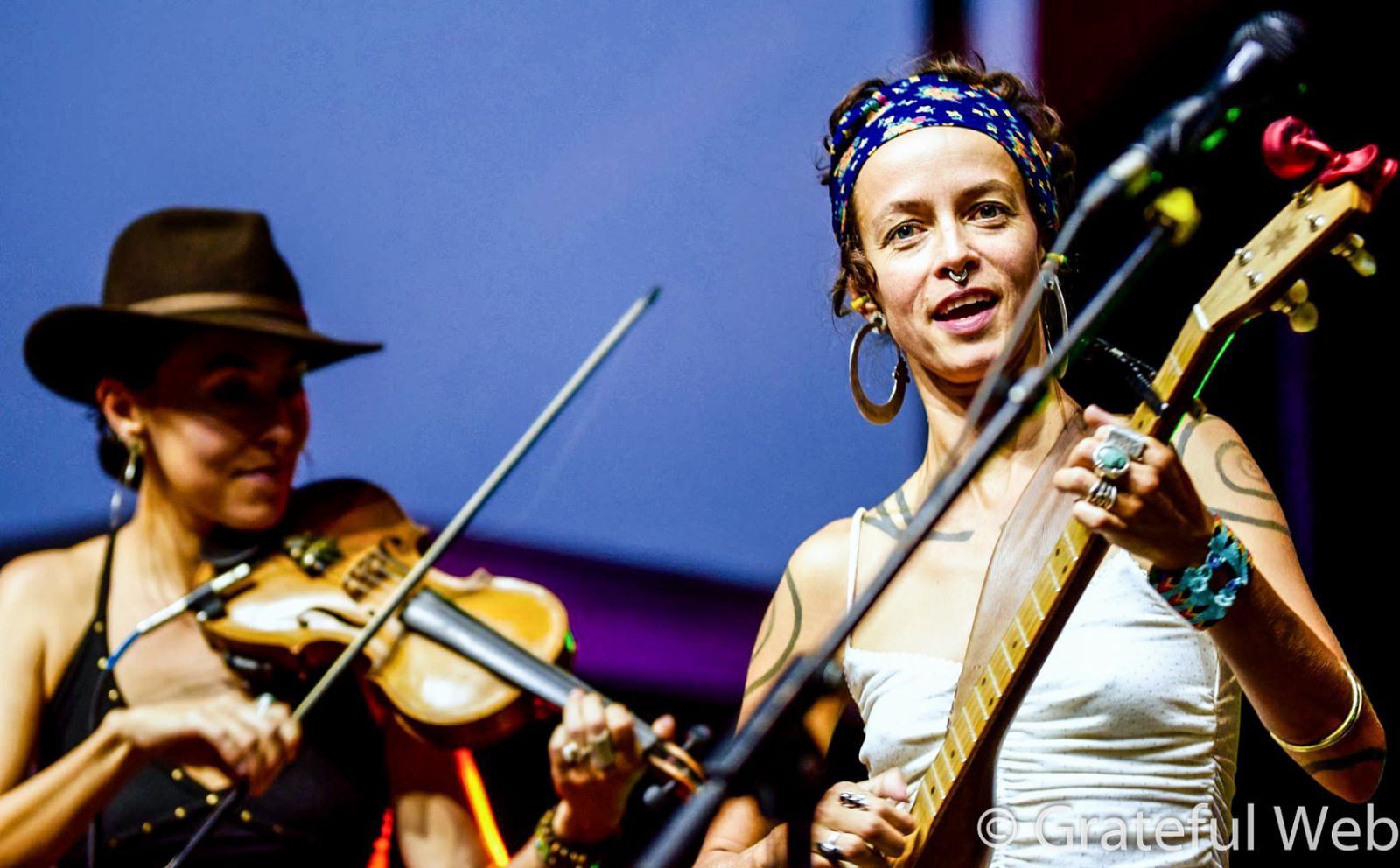 Rising Appalachia took the smaller main stage next in their most captivating and salacious performance that we have ever seen. We have seen them four times this year and beautiful set was a crowd favorite. They danced together. They payed their respects to their southern heritage. They were home at Marvin's legendary Mountaintop. It was tangible, palpable, authentic tribute to the deep roots movement happening now. They sang Filthy Dirty South, their activist song about mountain top removal. They sang Caminando. They were hotter than a fox in a forest fire on that stage. Oooh weeeee! Happened to miss the great Larry Keel to watch them, but ran into him and Jenny backstage. Good to know Virginia is representing the deep roots picking scene at Marvin's, and sad that we missed it.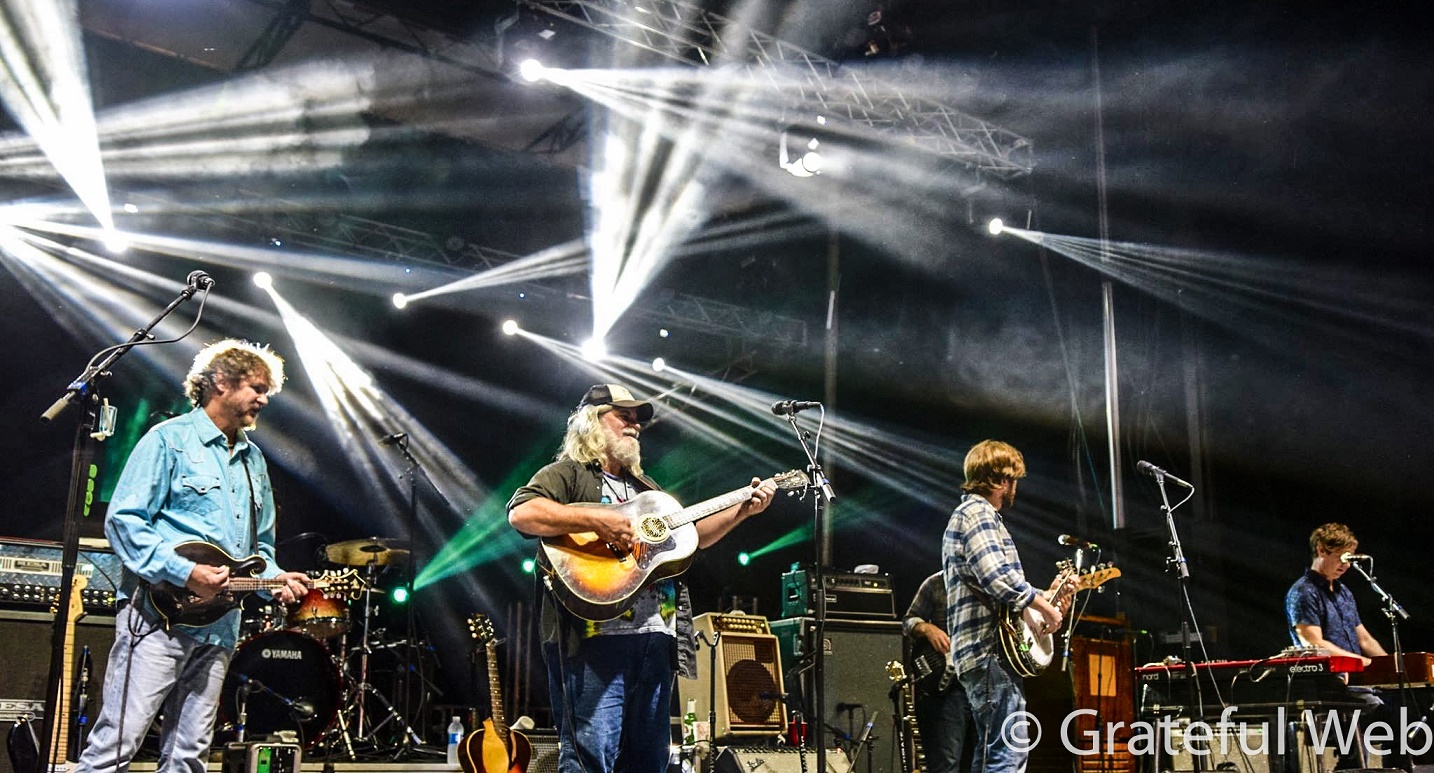 Leftover Salmon formed in Boulder at the end of 1989, the Colorado slamgrass pioneers took their form of aggressive bluegrass to rock and roll bars at a time when it wasn't so common. Since, Salmon is a pillar of the jam band scene and unwitting architects of the jamgrass genre. Today, Leftover Salmon is: Vince Herman (vocals, acoustic guitar, washboard); Drew Emmitt (vocals, acoustic and electric mandolin, electric guitar, fiddle); Andy Thorn (vocals, acoustic and electric banjo); Greg Garrison (vocals, acoustic and electric bass); Alwyn Robinson (drums).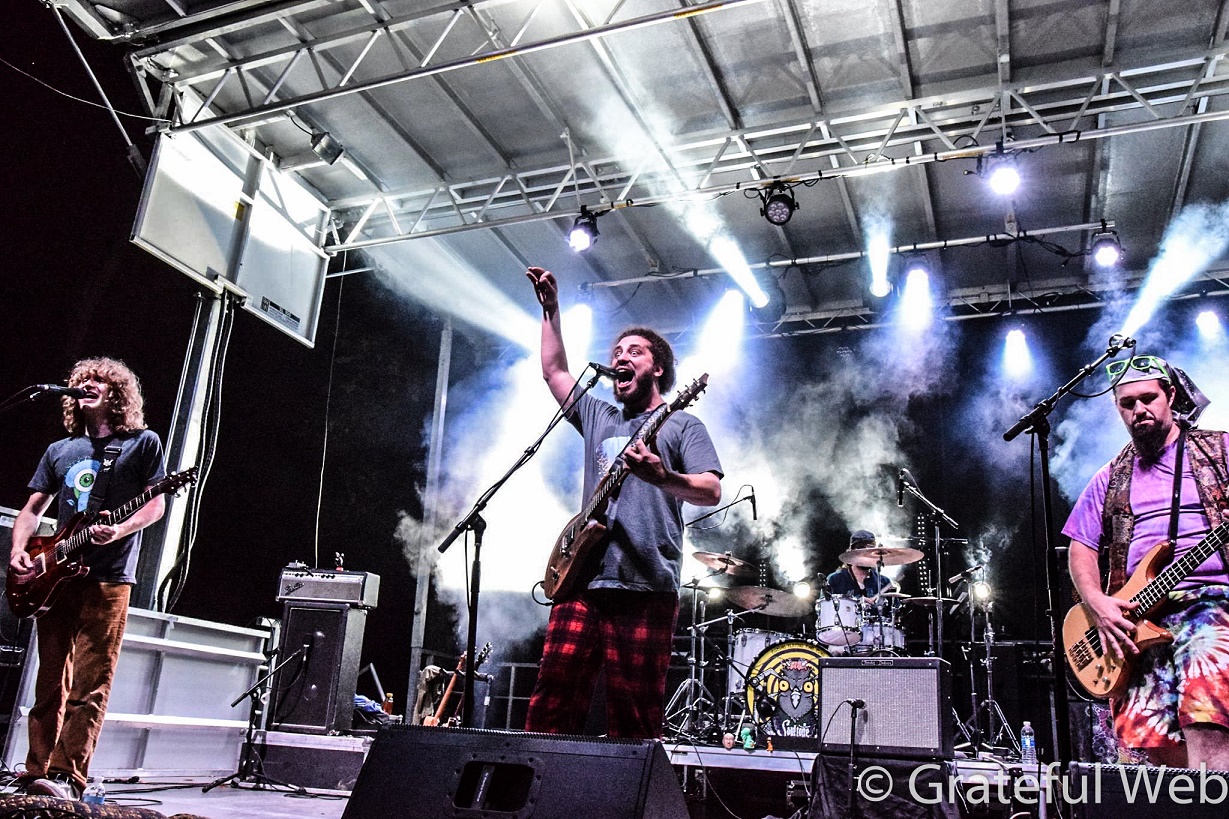 Pigeons Playing Ping Pong closed down the night on the Roots Stage. Funk, Rock, Electronic high energy and freedom can describe their sound. These four Pigeons bring it every night. Based out of Baltimore, MD, we've seen them on the scene for years. Pigeons Playing Ping Pong has an undeniably unique and versatile live sound that ascends peaks of musical ecstasy. Their evolving arrangement of original compositions, psychedelic improvisational jams, and contagious smiles have 'The Flock' growing and coming back for more. With no end in sight, Pigeons Playing Ping Pong is here to bring the party with their danceable electro-funk grooves and infectious ability to bring positive energy to any environment.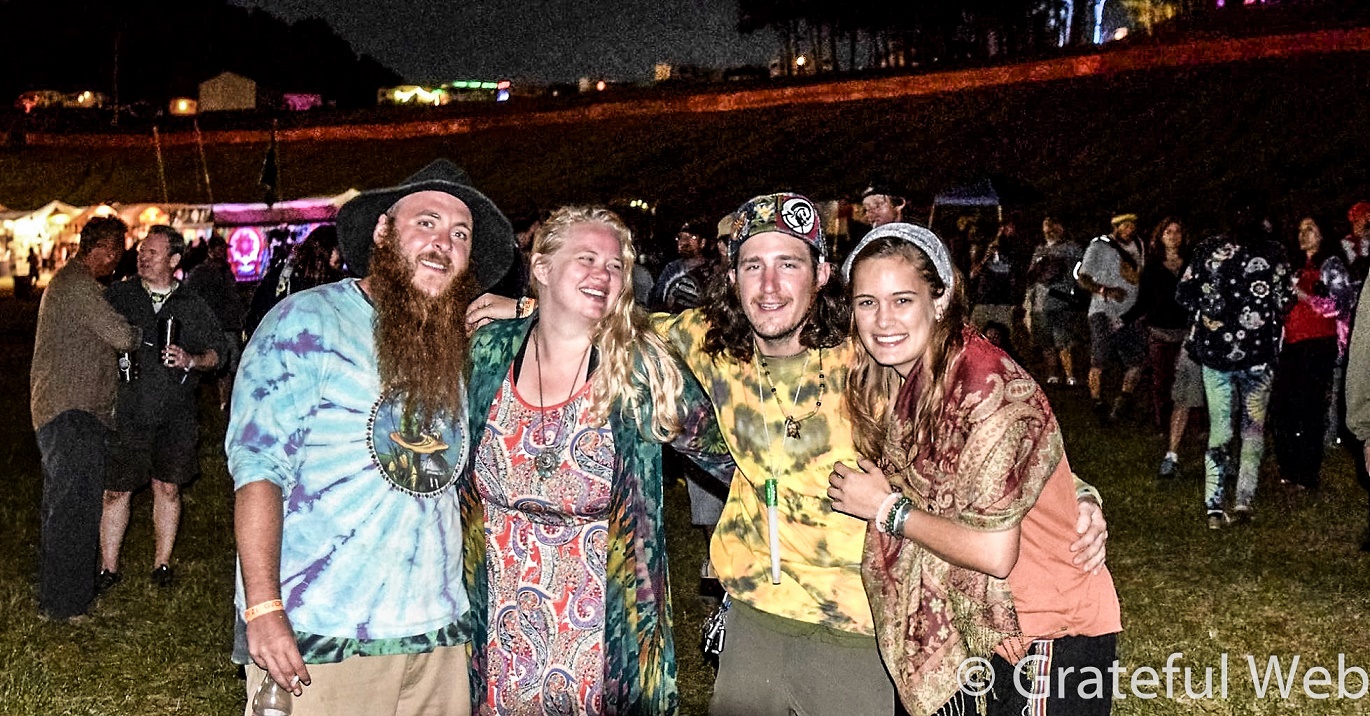 Like Bilbo Baggins said, "The greatest adventure lies ahead." Word is bond. All that lies before us and after the yawning grave is speculative; at least from where we stand now. By stepping into the transcendental all encompassing presence of the NOW you can experience the fullness of life. The body is a temple and music helps. By allowing yourself to be consumed by the joy, the love and the journey that is the felt experience of presence through music festivals you allow yourself to be ensconced in its magic. The inaugural Deep Roots Mountain Revival was pure music festival magic. Get some! Thanks for reading. Take her easy, but take her. Until next time, keep her grateful!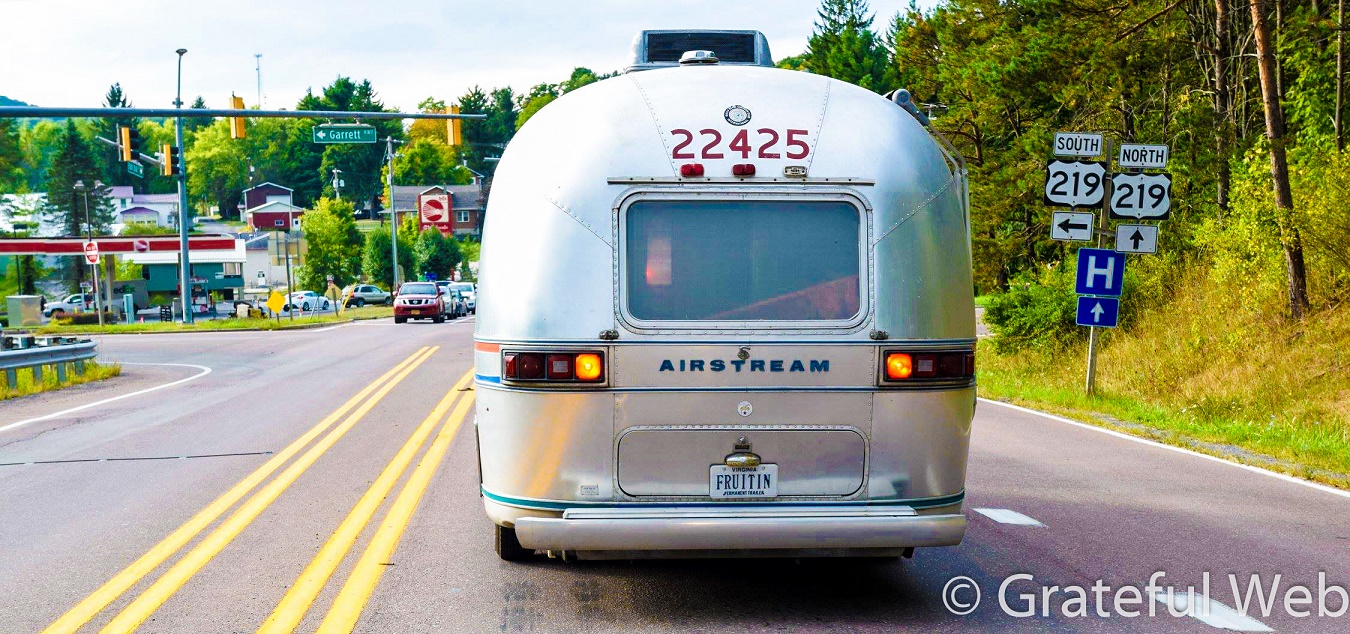 Check out more photos from Deep Woods Mountain Revival.