On a cold, snowy Friday night, the inimitable Dr. Ralph Stanley brought the heat to the Boulder Theater in his latest stop on his Man of Constant Sorrow Farewell Tour. Backed by the excellent Clinch Mountain Boys, Dr. Stanley sang some of his best-known songs along with the usual heaping of bluegrass standards made unique by him.
The relatively unknown Mile High Express opened the show, and if the audience's reaction was any indication, they won't be toiling away in obscurity for long. Led by Jenny Bousquet on rhythm guitar and lead vocals, the band displayed an impressive knack for original songwriting, and they paid homage to the headliner with some excellent instrumentals. They kicked things off with a cover of The Infamous Stringdusters' "Wichita Stomp," and lead guitarist Mike McCormack earned the first hoots and hollers of the night with a rollicking solo.
Bousquet shone on her original songs "Good Girl" and "Freakshow," the latter a gypsy-flavored tune that went in a decidedly different, but wholly appreciated, direction. Her powerful voice and dynamic stage presence quickly made her a fan favorite and allowed the rest of the band to focus on their timing and solos, which were top-notch all night.
Mandolin player Phil Buckley took over lead vocal duties for John Hartford's "Steam-Powered Aeroplane" and the original song "Victory," in which he unleashed his best solo of the night. His raspy, deep vocals are a nice contrast to Bousquet's more melodic voice, and the two harmonize extremely well with one another. Buckley also sang another cover, The Steeldrivers' "Heaven Sent," which saw banjo player Paul Larson take over the spotlight with his own exceptional solo.
After a cover of the instrumental "Hartford's Reel," the band closed with the fiery "Black Irish," a song from by The Devil Makes Three. About the only thing that was missing was a solo from bassist Eric Gordon, whose steady, smooth bass lines kept the groove going throughout. Overall, it was a terrific showing for the band, and will hopefully lead to more high-profile gigs down the road.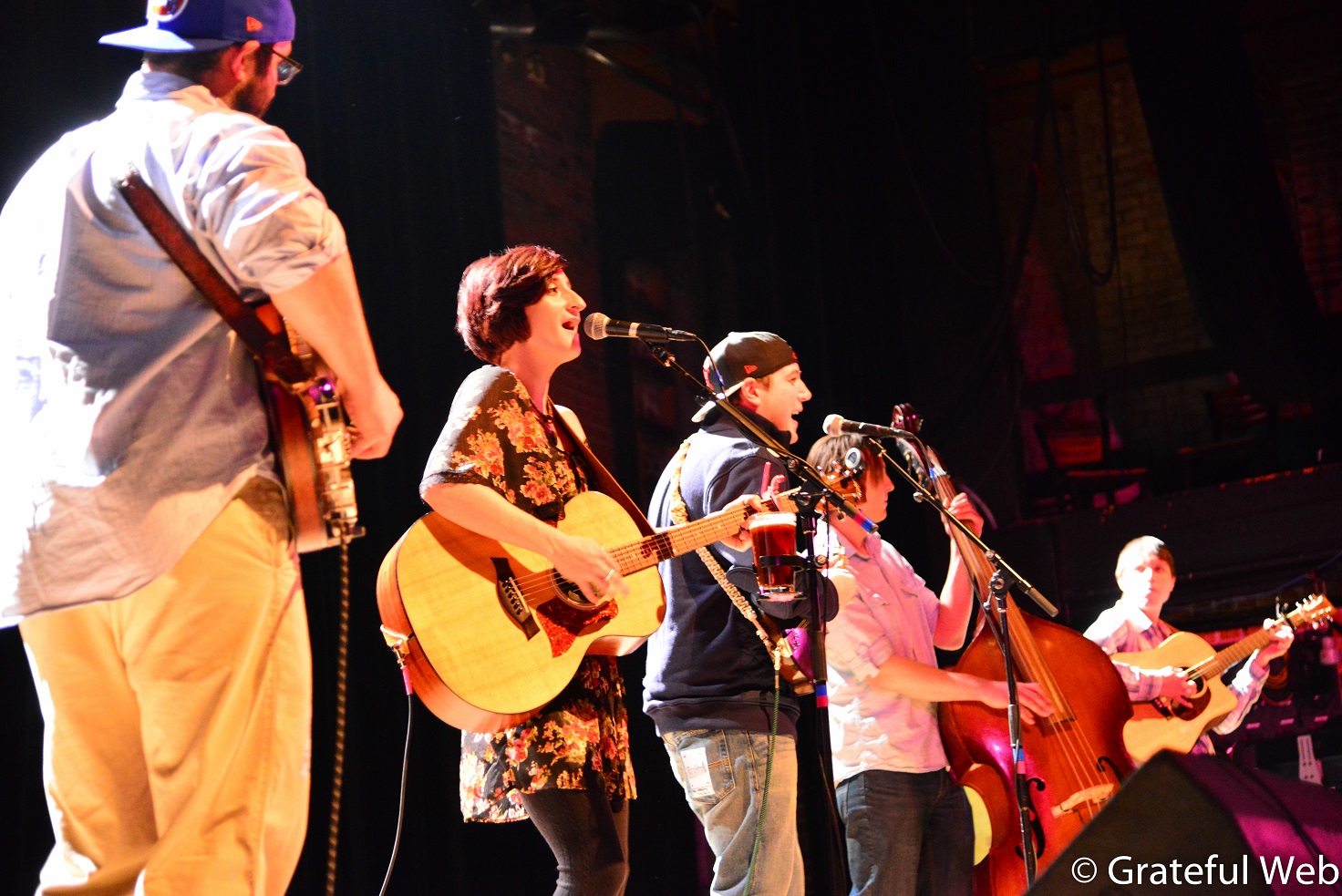 The good Dr. Ralph Stanley came on stage a little before 9:00 and wasted no time delivering the namesake song of the tour, "Man of Constant Sorrow." There was no slowing down as the band quickly went into the fast-paced "Little Maggie." It was apparent from the outset that these guys meant business, as all the musicians were on point and delivering energetic solos and rolls.
In the first of what would be several a capella songs, Dr. Stanley sang the bluegrass gospel standard "One Day I Will." The soon-to-be 87-year-old showed he can still dazzle with his distinctive voice. His haunting, high-pitched, gravelly vocals gave the song even more gravitas, and it kept the spellbound audience mesmerized. Dr. Stanley called it "the prettiest song I ever heard" once he was finished.
The fiddle player, Dewey Brown, took over on "Lee Highway Blues." The speedy song had several in the audience stomping their feet as Brown laid down some seriously frenetic solos. Next came arguably the most popular song in Dr. Stanley's repertoire, "O Death," the Appalachian dirge that Dr. Stanley sang a capella for O Brother Where Art Thou. His pride in the song is evident, as it earned him a Grammy in 2002 for Best Male Vocal Country Performance.
The show was really all about celebrating the legacy of Dr. Stanley, and it was obvious that those in the band were extremely thankful for the opportunity to play with a bluegrass legend on his last rodeo. After all, these are the finals shows of a career spanning almost 70 years. Nathan Stanley, lead guitarist for the Clinch Mountain Boys and grandson of Dr. Stanley, delivered the most heart-warming tribute of the night. His newest album, The Legacy Continues is about keeping the traditions his grandfather imparted to him alive. To show his gratitude for everything Dr. Stanley did for him, Nathan Stanely wrote a song called "Papaw I Love You," and it was a pleasure to see him play it with his grandfather on Friday night.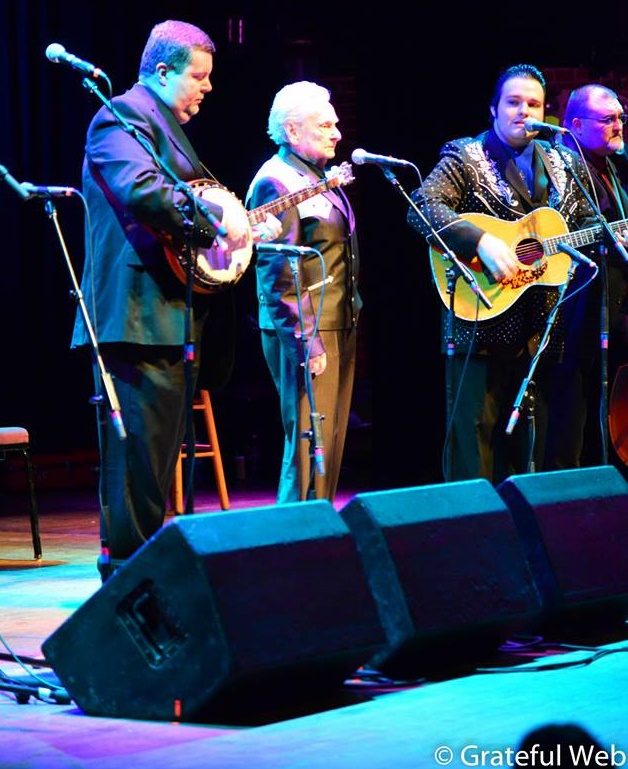 The familial vibe continued as Dr. Stanley's son, Ralph Stanley II, made his only appearance of the night to sing his popular song "Bluefield." Seeing three generations of one family all playing music together on stage is one of the more unique experiences I have had at a show, and I am sure it's something those in attendance will never forget.
Dr. Stanley doesn't play the banjo much anymore, but he did do it for one song on this night. Unfortunately, I didn't get the name of it. It was a newer song and obviously not as fast as some of his other ones. Still, it was a pleasant surprise to see the banjo icon strap on his beloved instrument at least once.
The show closed strongly with "I'll Fly Away," "Long Black Veil," and the classic "Rolling in My Sweet Baby's Arms." The seated audience immediately rose and provided a standing ovation once it was over. The thankful good Dr. Stanley took it all in, relishing his last moments in the Boulder Theater spotlight.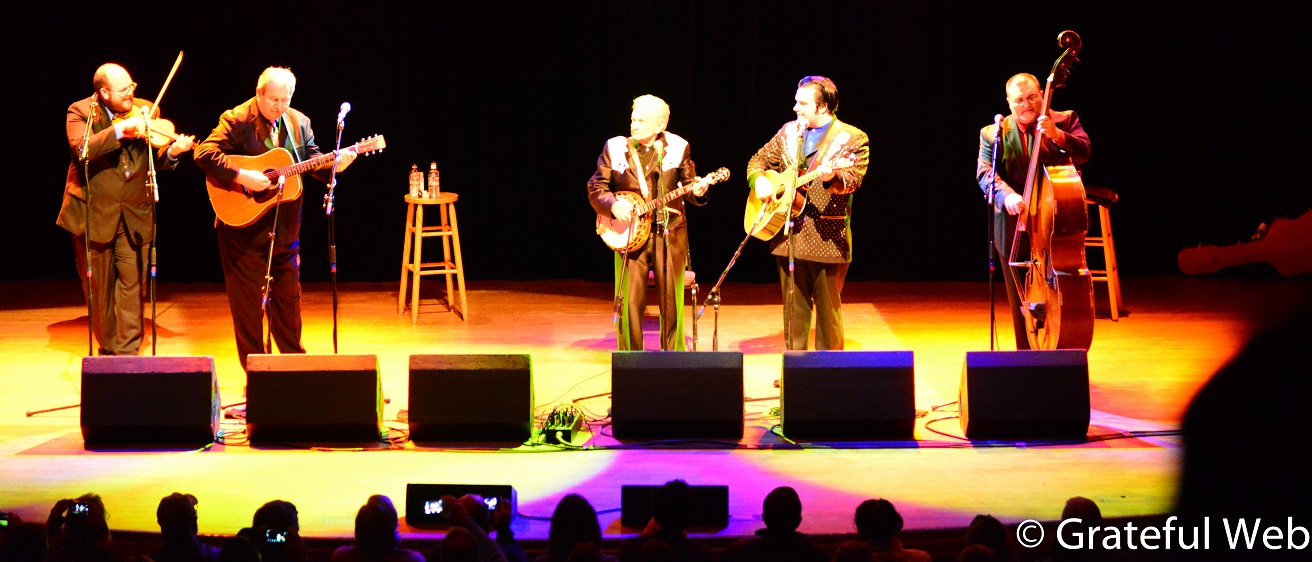 The farewell tour has been extended into November 2014, but Dr. Stanley won't be returning to Boulder. He certainly has earned his retirement, and all adulation and accolades are well-deserved. However, you can tell performing is something he loves to do, and he was just as appreciative of the knowledgeable Boulder bluegrass fans as they were of him. Thus, it was bittersweet to see him depart the stage. However, Dr. Ralph Stanley can take solace in knowing that his final Boulder show was up to the lofty standards he set for himself throughout his incredible career.