Friday nights at the AVALON Hollywood typically consist of a DJs and electronic acts performing on the main stage, replete with wrap around screens, lasers, and stage lights, as well as the lobby stage in this historic nightclub. Friday night was not a normal night near the corner of Hollywood & Vine however, as Michael Travis and Jason Hann of The String Cheese Incident brought their organic, improvisational brand of electronic music to Control Fridays with EOTO (originally stood for End of Time Observatory). Suits, ties and evening wear meets jeans, dreads, and concert tees. The evening's lineup consisted of Ameria, Citizun, ill.Gates, EOTO, and Son of Kick on the main stage, and CXRLXS V, DJ Charlie :D, Savage, Terry Pham, and Thomas Crowne on the lobby stage.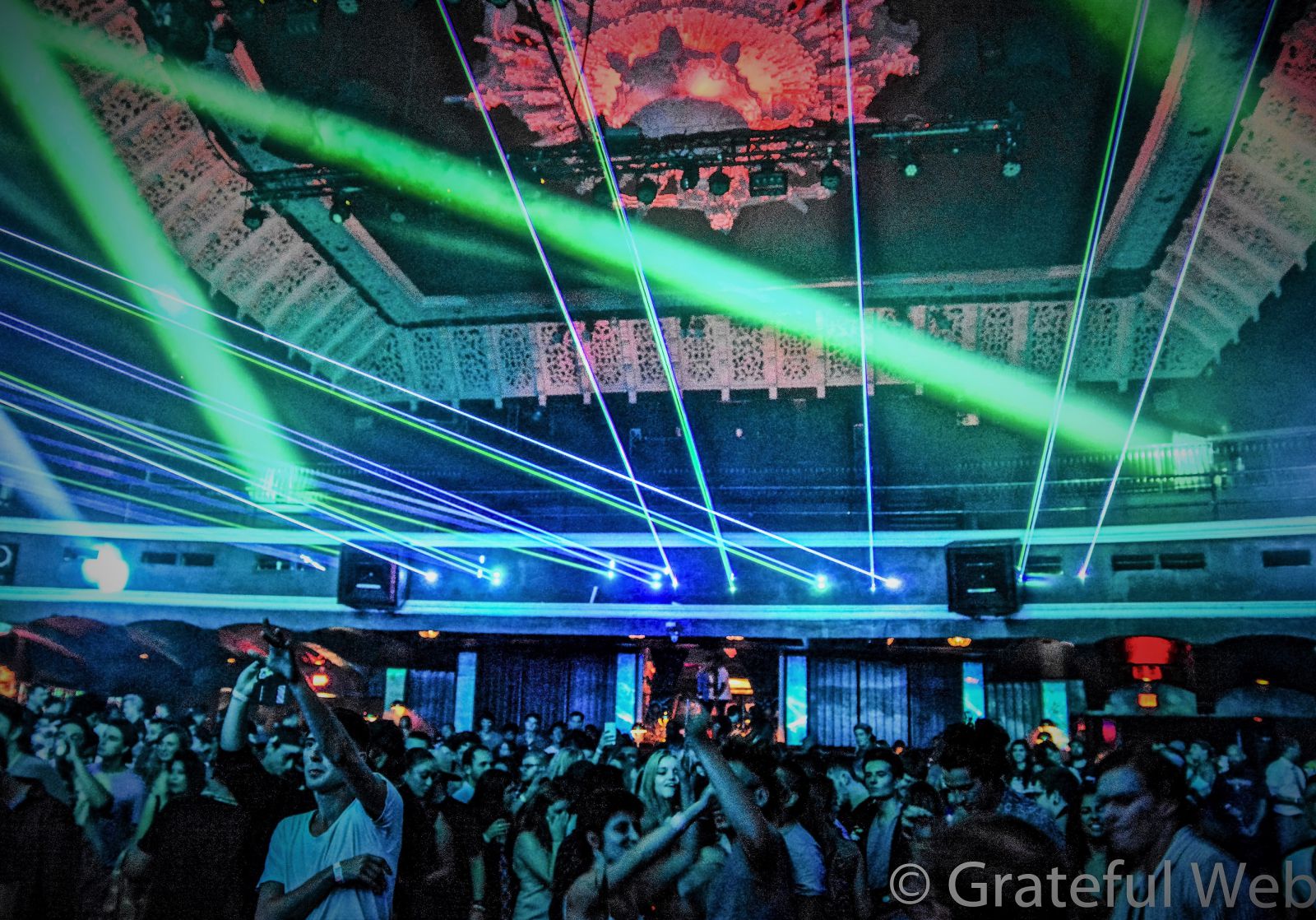 Rumbling bass and Prince-esque lights from the lobby stage welcomed ticket holders as they came through the door, meanwhile LA-based Armeria got the evening started on the main stage. She laid down some solid, low-energy tracks to the mostly empty concert area, but the light show performed certainly gave an idea of what visually was still to come. Citizun, another DJ local to LA, next took the stage as the viewing area slowly filled in and hit some high energy moments during the set but still lacked the crowd participation to translate those peaks into a greater energy experience. Ill.Gates and his Bassnectar-eque brand of electro-house dubstep was next to the stage, and combining his rocking bass and the crowd filling up the club started to take on a life of its own. Ill.Gates really popped the cork on the crowd when he introduced a remix of the Beastie Boys 1994 smash hit "Sabotage".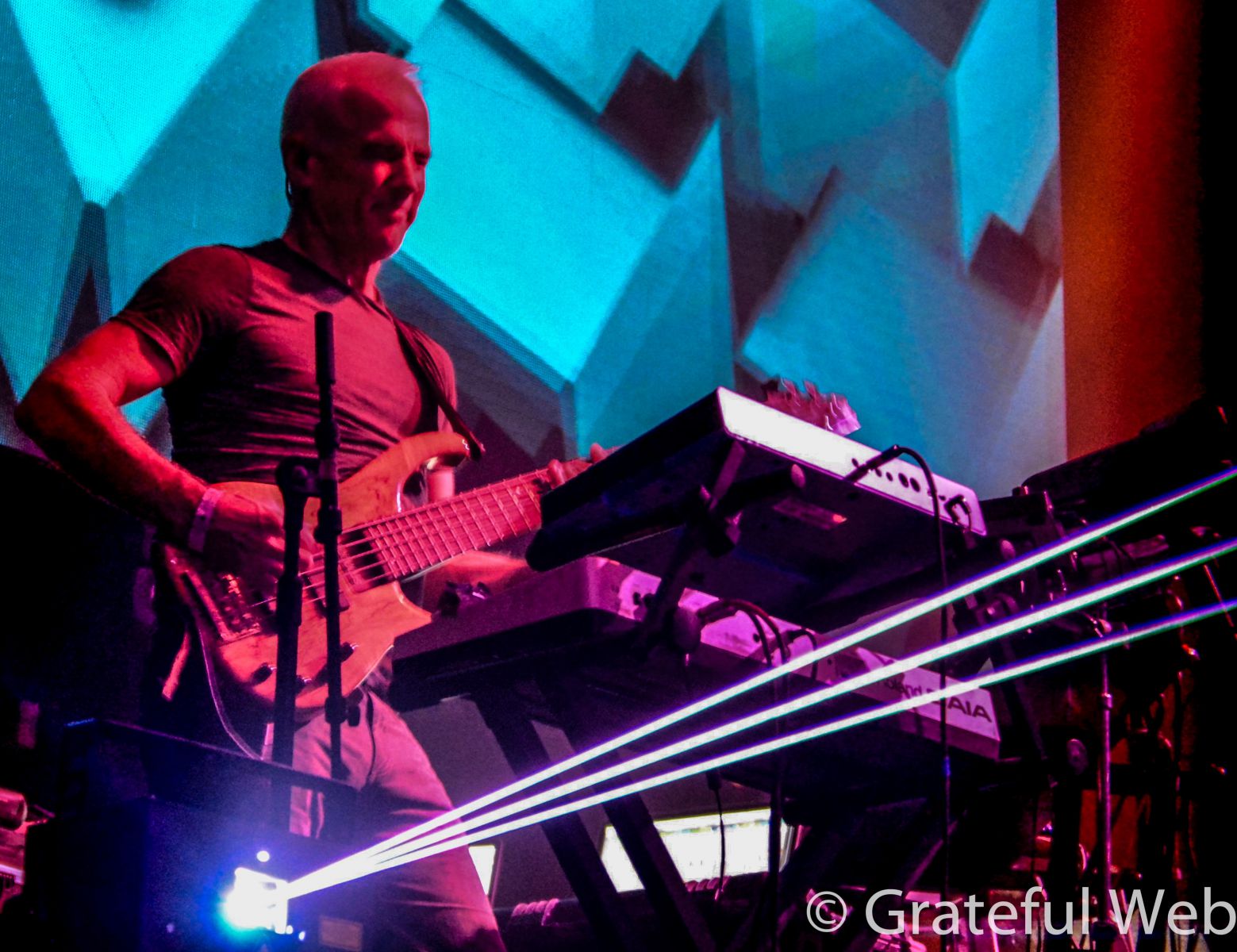 With the crowd riled up EOTO finally took the stage and the floor took on a different feel. Unlike the previous performers who took their place in the DJ booth in front of the stage, Travis and Hann had their monstrous rigs set up behind the rest of the DJ equipment. Travis was surrounded by keyboards, laptops, samplers, guitars and drums, while Hann was engulfed in a variety of drum and percussion instruments, both acoustic and electric. EOTO shows are as original as snowflakes, every time you see these two take the stage they provide for a unique experience. They use their vast resources and musical experiences to offer an improvisation experience that covers electronic genres like Dubstep, D&B, House, Hip-Hop. Travis and Hann's interplay is truly remarkable, especially when you consider the largely improvisational nature of their performances. Travis, a drummer by trade, masterfully rotates through his guitars, bass-synths, samples, and percussion instruments to layer sounds, depth, and complexity over the polyrhythmic beats of Hann. This show really gave a little taste of everything, a little bit of glitch and crunk, a little dubstep and Drum & Bass, some reggae rhythms, some layered guitar effects, a classic djembe-driven jam, and even some time with Hann on the vocoder. In what seemed like an instant, the 90-minute continuous set was concluded and the crowd was left begging for more. The club had other ideas though, and Son of Kick quickly took the stage and continued the night.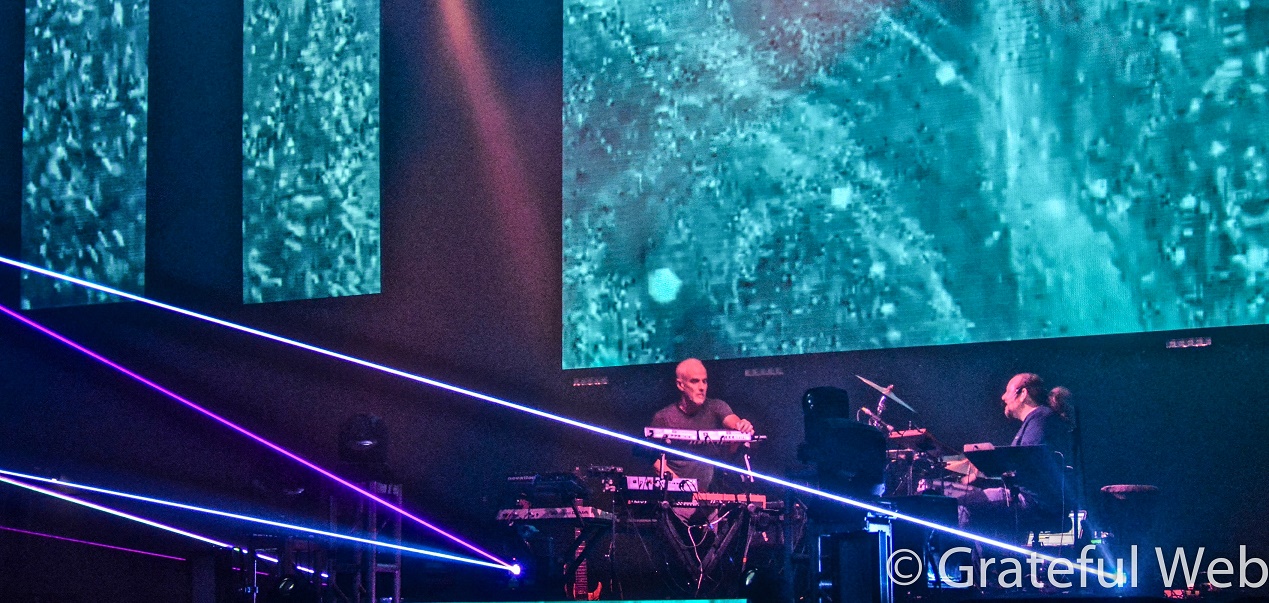 All-in-all it was a great night for all involved, certainly enjoyable to catch a band your more likely to see on a festival stage or more traditional concert hall in a very Hollywood club setting. The mixed crowd made for some very entertaining interactions and the old theater converted to a nightclub offered great viewing lines and excellent acoustics. As always with shows in LA, the grilled sausage and peppers carts were waiting with their bacon wrapped goods for anyone who was hungry after the show; a little snack for the journey home. You can catch EOTO as they finish their fall tour with nights at the Brooklyn Bowl (9/14) and House of Blues – Chicago (9/16) to name a few, as well as their EOTO & Friends appearance with the rest of their band brethren at Hulaween.