EOTO will kick off their national fall tour with the release their 500th live recorded show  for FREE download on Wednesday, September 5th at 12 PM MST. The three-disc collection features EOTO's live performance from Summer Meltdown on August 12th, 2012 plus a bonus "Best of Fests" compilation taken from the 2012 festival season highlighting 45 minutes of uninterrupted music sampled  from Wakarusa, Lightening in a Bottle and Shambala and more.
EOTO will hit the road for the fall rendition of their Bass Invaders tour on September 22nd in St, Louis, MO and will continue throughout the Midwest and southeastern corridor before heading west for dates dotting the Pacific coast. The project, known best for their uncompromised 100% live improvised electronic music, has taken the country by storm with their unique and cutting edge approach to live producing and visually immersive 3D Lotus stage concept.
Winners of the prestigious 2012 Dubstep awards, for Best Live Dubstep, EOTO delivers some of the most innovative music on the electronic circuit today. Born out of their shared love of electronic dance music, EOTO's M.O. is to take the free-wheeling party vibe of a DJ set to the next level by using organic instruments, innovative performance technology, and uncharted musical exploration.  Live drums, guitars, and keys, and vocals are mixed, remixed, and sampled on the fly using cutting-edge programs.  This is all done without a script, and without a net.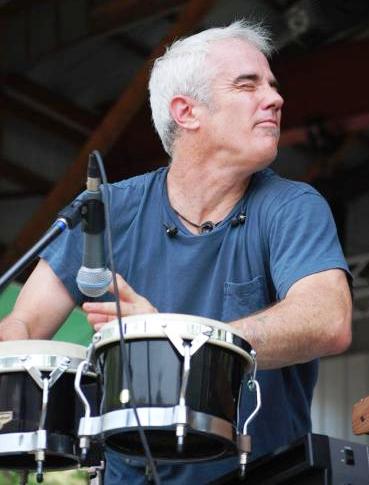 A huge milestone in the Live Downloads community, EOTO is 4th band on LiveDownload.com to release such a large volume of live recorded music, and one of the only acts in the electronic music genre to release live performances for download, at all. Due in part to their unprecedented 100% improvised approach, each performance is absolutely unique from the night before and is immediately made available for live download following the band's incredible 125+ days of touring a year.

Tickets are on sale now for the fall rendition of EOTO's Bass Invaders tour at www.eotomusic.com and as an added bonus for a majority of the up-coming tour, fans that purchase tickets for the tour in advance will be treated to a free download from the show they attended, before it is live for sale --- plus the first 50 ticket holders will also receive a free EOTO Koozie for their support.
--
FREE DOWNLOAD
Tuesday, September 4th 12 Noon
DOWNLOAD HERE