Equifunk, Pennsylvania's first all-inclusive music festival, celebrates its 6th anniversary August 16-18, 2013 in the heart of the Pocono Mountains at camps Equinunk and Blue Ridge in rural Equinunk, PA. For as little as $185 total, around 1,500 guests will enjoy daily meals, unlimited beer, their choice of scenic camping or private cabin lodging, outdoor pool and sports facilities, and three full days of live music from cutting-edge funk, jam, soul and rock performers, such as Soulive, New Mastersounds, JJ Grey & Mofro and many more.
For the first time in festival history, Equifunk will offer a full extra day of live music on Sunday, announcing its landmark Sunday Series in 2013. Sunday's performers include Phish drummer John Fishman's country-funk side project Pork Tornado, cutting-edge New Orleans rockers The Revivalists and explosive New York trio, The London Souls, as well as a headlining set from The M&Ms, a new supergroup featuring the rhythm section of Galactic (drummer Stanton Moore and bassist Robert Mercurio) with John Medeski, Maceo Parker, Papa Mali of 7 Walkers and Marco Benevento. Individual day camping passes now available, scroll down for daily performer listing and pricing details.
The entire weekend lineup boasts the kind of ferocious funk collaborations you'd expect to find in New Orleans during Jazzfest. New York's premiere funk-jazz organ trio Soulive will be joined by the legendary Maceo Parker, former saxophonist with James Brown, and the charismatic horn trio, the Shady Horns. The New Mastersounds will perform with special guest saxophonist James Casey (Lettuce, Trey Anastasio Band), who will also join Sunday's superjam with the Equifunk Allstars -- featuring Eddie Roberts and Pete Shand (New Mastersounds), Stanton Moore (Galactic), Nigel Hall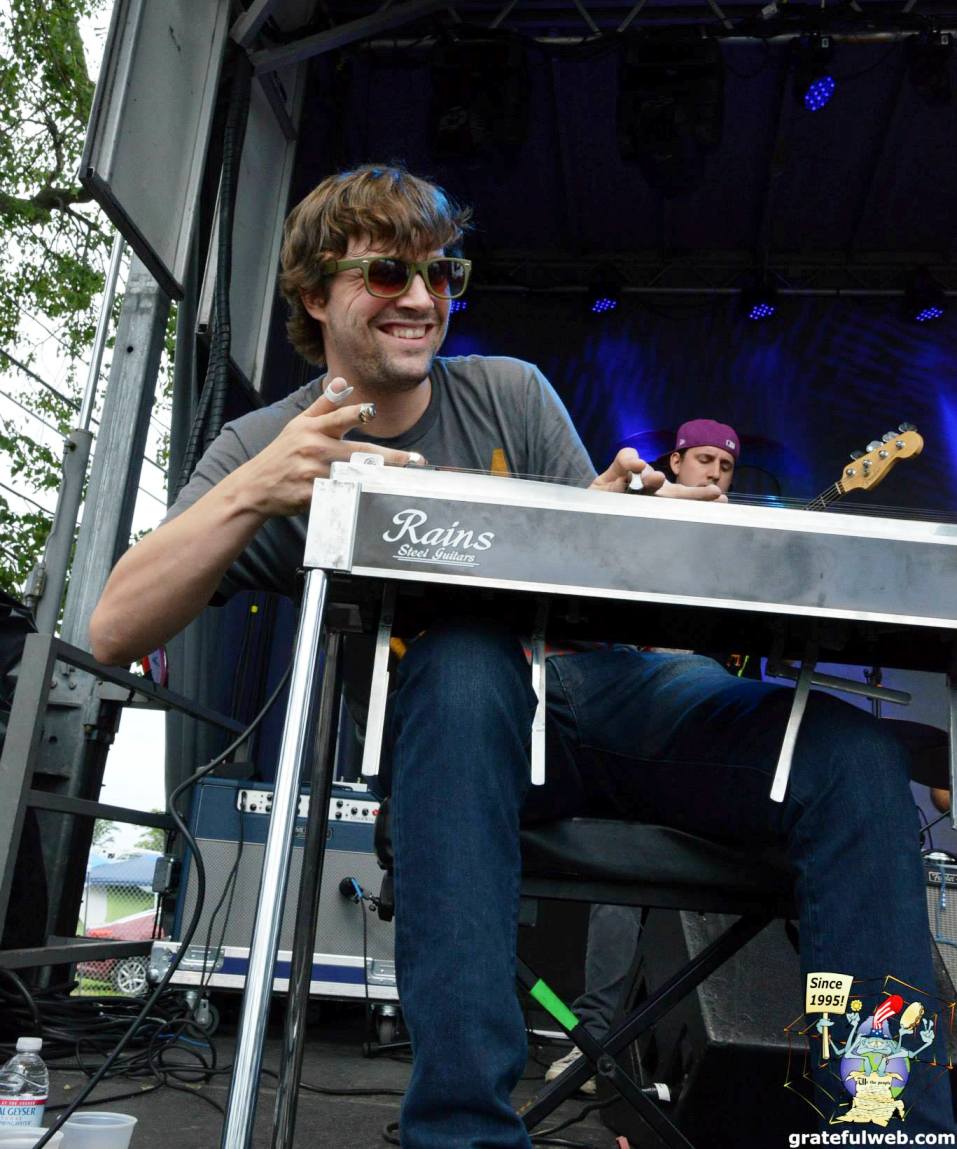 (Lettuce, Warren Haynes Band) and Mike Dillon. And fellow "Artist at Large" Arleigh Kincheloe of Sister Sparrow & the Dirty Birds will lend her slinky but powerful vocals to several stages throughout the weekend.
"We take pride in our lineup and really listen to our fans so each year they get the best possible experience," said festival creator, and former Equinunk summer camper, Eric Kamen. "Our fans are so loyal to the experience, we're eager to evolve with them and make Equifunk better each year."
Equifunk's lakeside campgrounds and on-site facilities ever-enhance the atmosphere presented on stage. Guests can hit up poolside parties with a water slide, outdoor activities from tennis and softball to 3-on-3 basketball tournaments and yoga, and even more interactive events, including a fan vs. artist tennis match with drummer Simon Allen of the New Mastersounds.
Bus passes are also available to shuttle guests to the campgrounds from New York City. The shuttles offer morning and evening departure times leaving Friday from Manhattan and returning either Sunday or Monday from the campgrounds.