Today Peter Lewis of the legendary Moby Grape shares "Frank Zappa's Ghost," a jazzy, trippy nightmare from his upcoming album Imagination, out June 16th.
"That was one of those songs that came to me in a dream. What I woke up hearing was the hook; In other words, the part(s) where I sing "Franks Zappa's Ghost" with the underlying chords. The rest was pretty much crafted. The idea of adding "the right of spring section" as a bridge was to bring in an ethereal (contrasting) mood to the arrangement, like something Zappa might do." – Peter Lewis
Listen to "Frank Zappa's Ghost"
Imagination will be released through OMAD Records, the boutique label of the album's producer John DeNicola.
"We are all beings who want to live forever but know we won't. Although this is a predicament everyone must learn to accept, the different ways in which we spend our time trying to cope with our mortality don't always lead to a common sympathy between us, but to conflict and profound suffering. Yet in the end all we really have in the whole wide universe is each other and that is what this CD is trying to point out" – Peter Lewis
That comes through crystal clear on Imagination, a new collection of singular songcraft that could only spring from the creative consciousness of Peter Lewis, founding member of the legendary San Francisco rock group Moby Grape. Consider the driving, chiming "Path of Least Resistance," as radio ready as a rocker can be despite its fierce philosophizing, and "If I Just Had You," which spins incandescent longing into perfect doo/wop. Delicate guitars and lilting, uplifting harmonies are the warm embrace of "When You Come Back to Me" while pensive piano carries the earnestly heartening "Without You." Impossible to peg, Lewis also lets loose with a country waltz ("The Garden Song"), a flamenco-influenced tragedy ("La Mujer") and a jazzy, trippy nightmare ("Frank Zappa's Ghost").
With his voice in fine fettle, Lewis serves each song—bright and delicate here, gravelly and aching there, even roaring when required—through lyrical themes that ponder mortality versus eternity, illusion versus reality. The 10-track long player is his second release on OMAD Records, a follow-up to 2019's The Road to Zion, and it marks a deeper collaboration with John DeNicola, main man of the bespoke label. "The songs on Imagination, like those on The Road to Zion, attempt to reveal a certain perspective about life," Lewis says. "But on The Road to Zion, this perspective was highly personal, whereas working with John on Imagination, we sought a perspective we might share with everyone."
Soon it will be time for listeners to enter Peter Lewis's Imagination. What insights you glean from the words, what spirit you hear in the sound, what it makes you think and feel—about dreams, doubt and deception, life, love and the everlasting—will be yours alone. All Lewis will suggest, in terms of a shared experience, is a favorite line from Lost Horizon: "'There are moments in every man's life when he glimpses the eternal.' I have been searching for this glimpse all my life and my sincere wish is that anyone out there searching for it too might find hope for their journey in this record."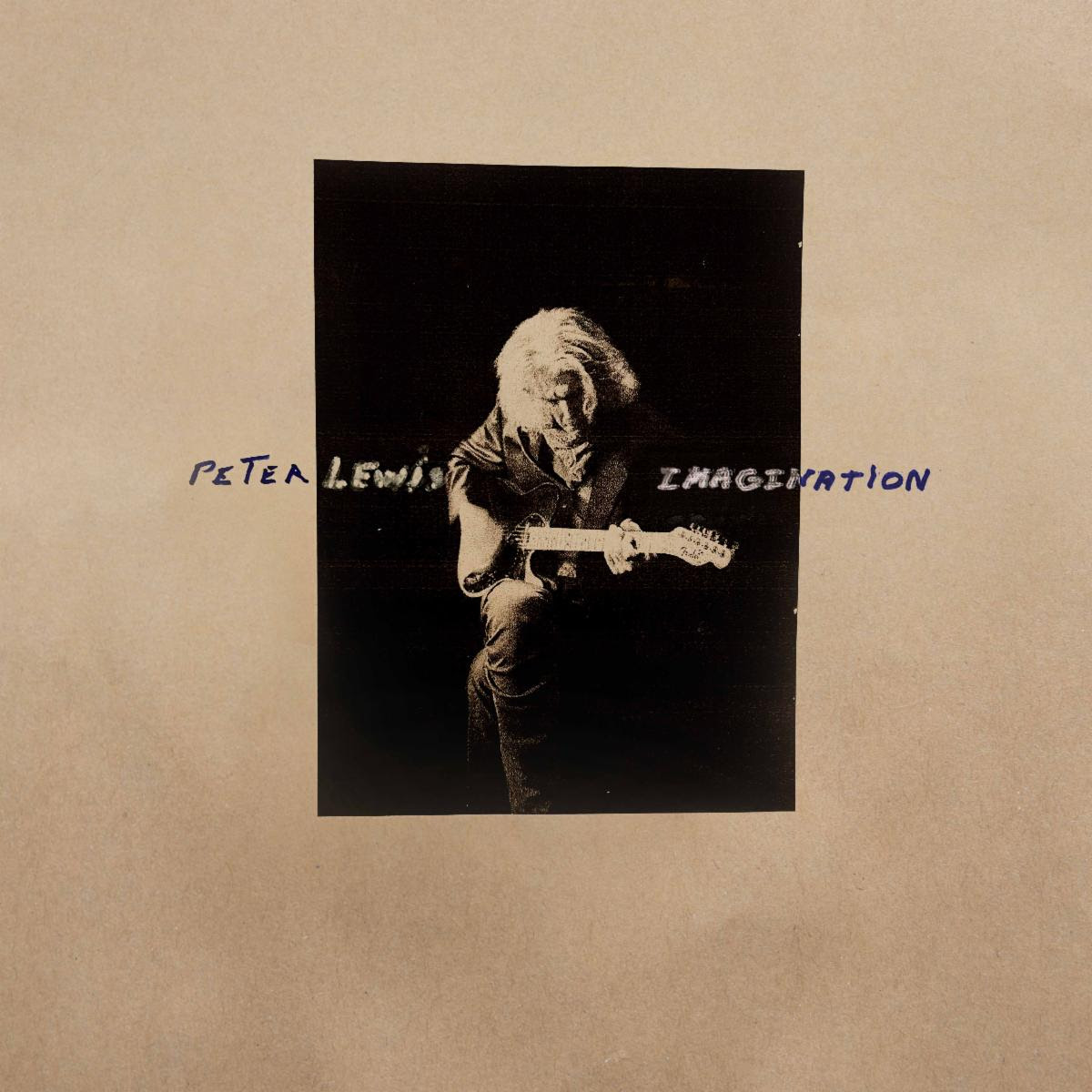 Imagination
1. Just Like Sunshine
2. Without You
3. Frank Zappa's Ghost
4. When You Come Back To Me
5. If I Just Had You
6. Imagination
7. Path Of Least Resistance
8. La Mujer
9. The Garden Song
10. Saying Goodbye