Culling some of the nation's best independent & up-and-coming artists, 10,000 Lakes Festival's Cosmic Break is ready to launch its online component.  After the wealth of talent unearthed from this year's ten city Cosmic Break Tour, thirty bands from all over America are now entered. Through online fan voting, can win three of the coveted performance slots at this year's festival.  This year's Cosmic Break online hopefuls include:
3 Peas, 8 Switch Assembly, Banooba, Big Water, Bill Mike Band, The Blaire Reinhard Band, Bryan Cherry Band, Carmen The Cactus, Chinese Fingertrap,  Citizen Sage, Cosmic Railroad, Deuce, Fatdad, Friends of the Family, Levi Chen & Liquid Gardens,  Namaste, The Passage Project, Public Property,  Reign Dancers,  Resurrected Grooves,  River City Hum, Roster McCabe, Scarecrow Collection, shurman, Slackstring, The Super American Happy Fun Good-Time Jamband, Tripod, Underground Orchestra, WhiteWater Ramble, Will Phalen & The Stereo Addicts
Fans are encouraged to cast votes now through May 29 at www.10KLF.com to select their favorite artist's chance to perform this July alongside: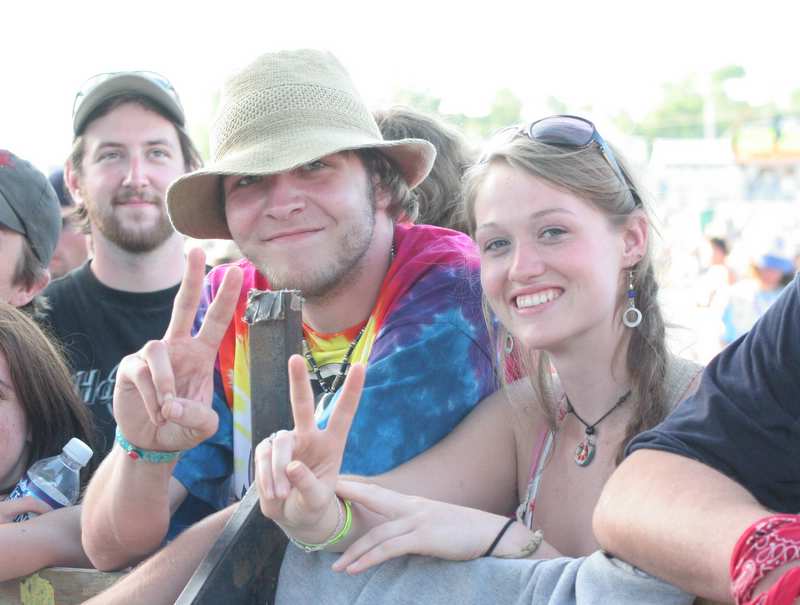 Bob Weir & RatDog, Trey Anastasio, Umphrey's McGee, moe., Gov't Mule, Keller Williams, The Disco Biscuits, The Tragically Hip, Zappa Plays Zappa, The Derek Trucks Band, Galactic, Little Feat,  Particle, New Riders of the Purple Sage, Blueground Undergrass, Everyone Orchestra, Ivan Neville's Dumpstaphunk, Jon Cleary & The Absolute Monster Gentlemen, Kaki King, WookieFoot, Trampled By Turtles, Pnuma Trio, The Lee Boys, Outformation, That 1 Guy, Toubab Krewe, Dubconscious, God Johnson, Green Lemon, Moses Mayes, Big Organ Trio, White Iron Band, New Primitives, Family Groove Company, Mr. Blotto, Madahoochi, Bump, Rhinestone Diplomats, Kinetix,  Stealin' Strings, Down Lo, Hobo Nephews, Smokin' Bandits, Unity, GypsyFoot, Home, Polydypsia, WBPN, Absent Sound, The Grasshoppers, The Heavy Pets, Shoeless Revolution, Fancy Bastard, The Burnin' Smyrnans, Lighterside of Being, Fresh Heir, Hunab and more still to be announced.

One of the festival's half dozen campgrounds has already sold out with the others filling quickly.  Attendees are encouraged to secure tickets and campground reservations in advance to ensure favored placement.  Festival tickets, campground reservations and complete event details are available online at www.10KLF.com.