Willie Nelson, Neil Young, John Mellencamp, and Dave Matthews brought the 34th annual Farm Aid concert to the Alpine Valley Music Theatre in East Troy, Wisconsin on Saturday, September, 21st.  The 11 plus hours concert featured sets by each of the four-core board members as well as other artists including Tanya Tucker, Bonnie Raitt, Luke Combs, Nathaniel Rateliff & The Night Sweats, Lukas Nelson & Promise of the Real, Jamey Johnson, Margo Price, Jamestown Revival, Yolo, Particle Kid, and Ian Mellencamp.  The rain-soaked event did not dampen the mood of the over 37,000 plus attendees.  Music Highlights included: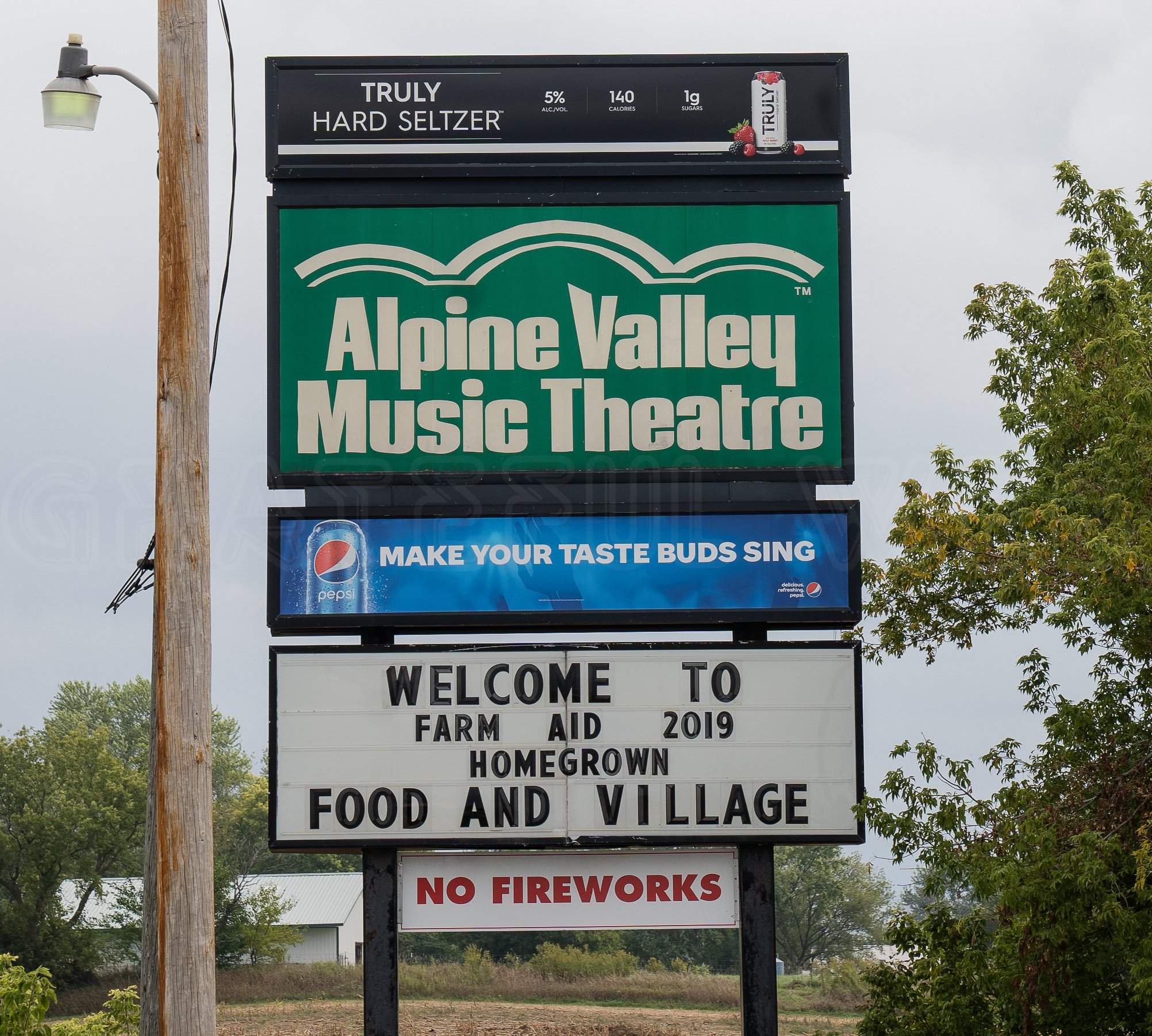 Willie Nelson, flanked by son's Micah and Lukas, was the "headliner" as his ten-song set closed out the festivities and featured hits "Whiskey River" "Still is Still Moving to Me" and "Mamma Don't Let Your Babies Grow up to Be Cowboys" among others. Neil Young was among the many who joined the Red Headed Stranger on "Roll Me Up & Smoke Me When I Die," "Will the Circle Be Unbroken, "I Saw the Light" and "I'll Fly Away."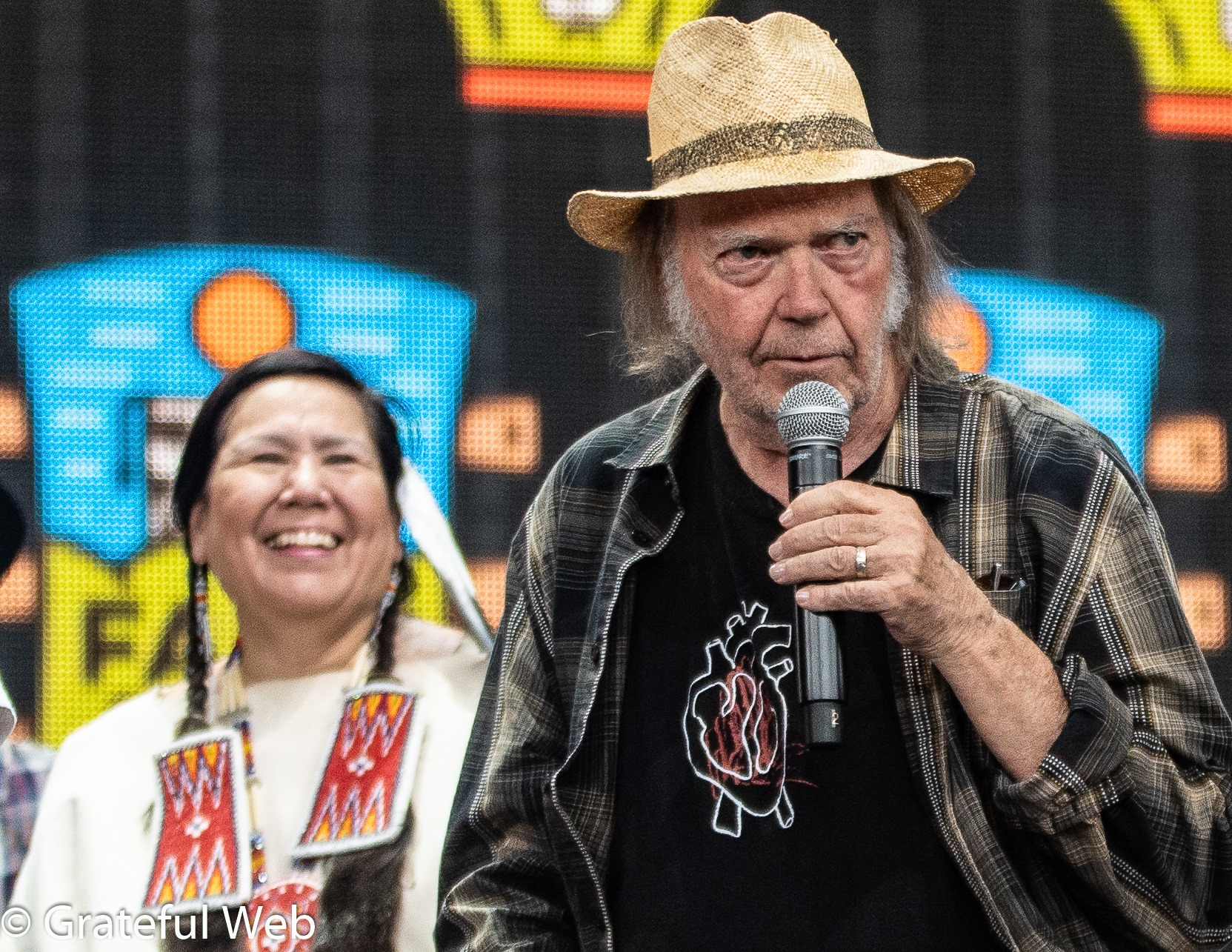 Neil Young kicked off his own eight-song set seated at his old upright piano for a rollicking "Are You Ready for the Country followed by acoustic versions of "Harvest Moon" and "Heart of Gold."  "Homegrown" was played on the electric guitar as was a fiery version of "Rockin' in the Free World." He encored with "Roll Another Number."  Lukas Nelson & Promise of the Real backed his entire set.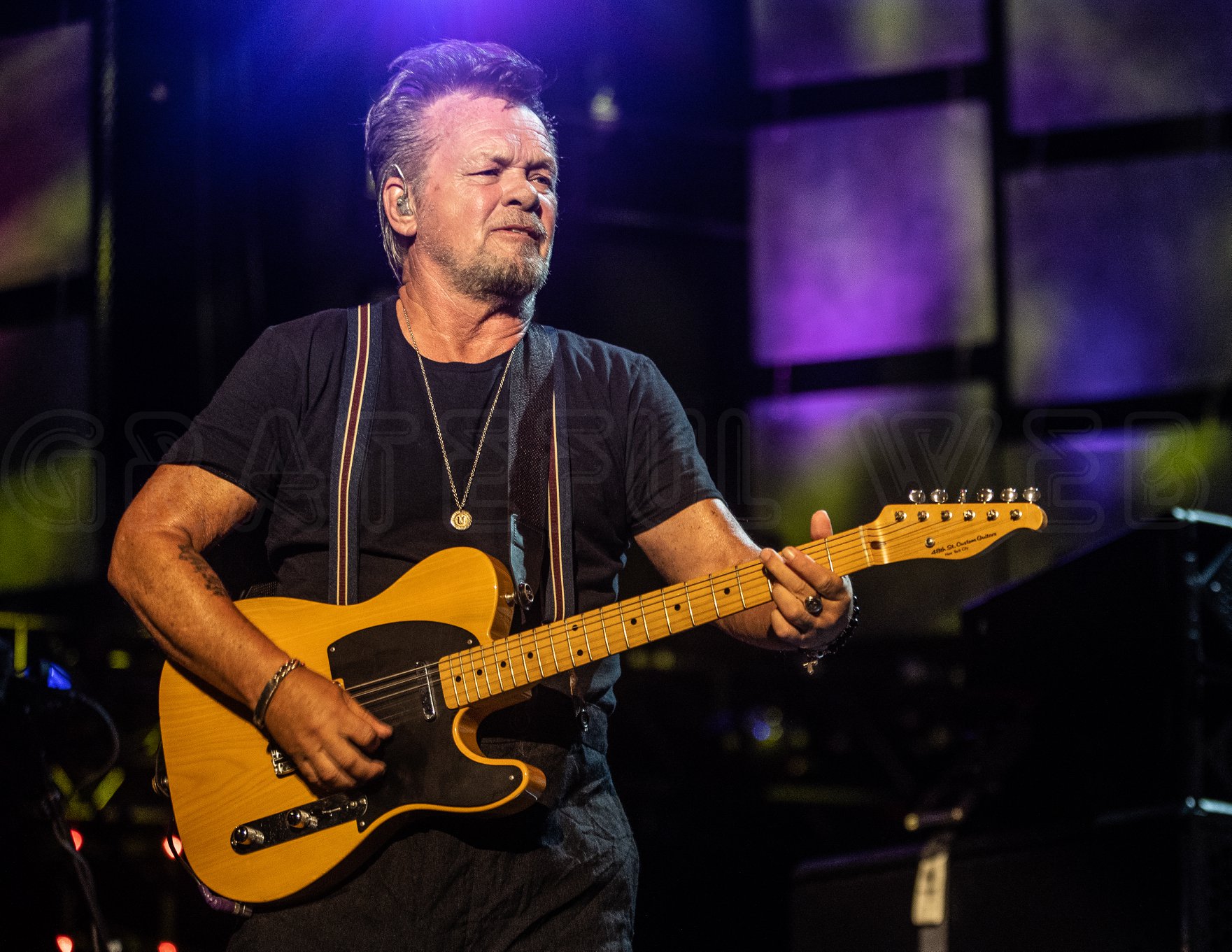 John Mellencamp delighted the crowd with a string of his sing-along hits. Mellencamp may have borrowed a page for the Neil Young/ Bob Dylan playbook in not giving the audience exactly what it wants, when and how they want it.  After enduring hours of on-and-off-again rain, the crowd was ready to cut loose.  Mellencamp led things off with 2014's "Lawless Times" before he segued into "Small Town." He then had the crowd in the palm of his hand, singing along to a solo acoustic version of "Jack & Diane." Other hits followed including "Check it Out," "Crumblin' Down," "The Authority Song" and "Pink Houses" but none were more apropos than the rockin' "Rain on the Scarecrow," his 1985 ode to the financial burden that plagued family farmers.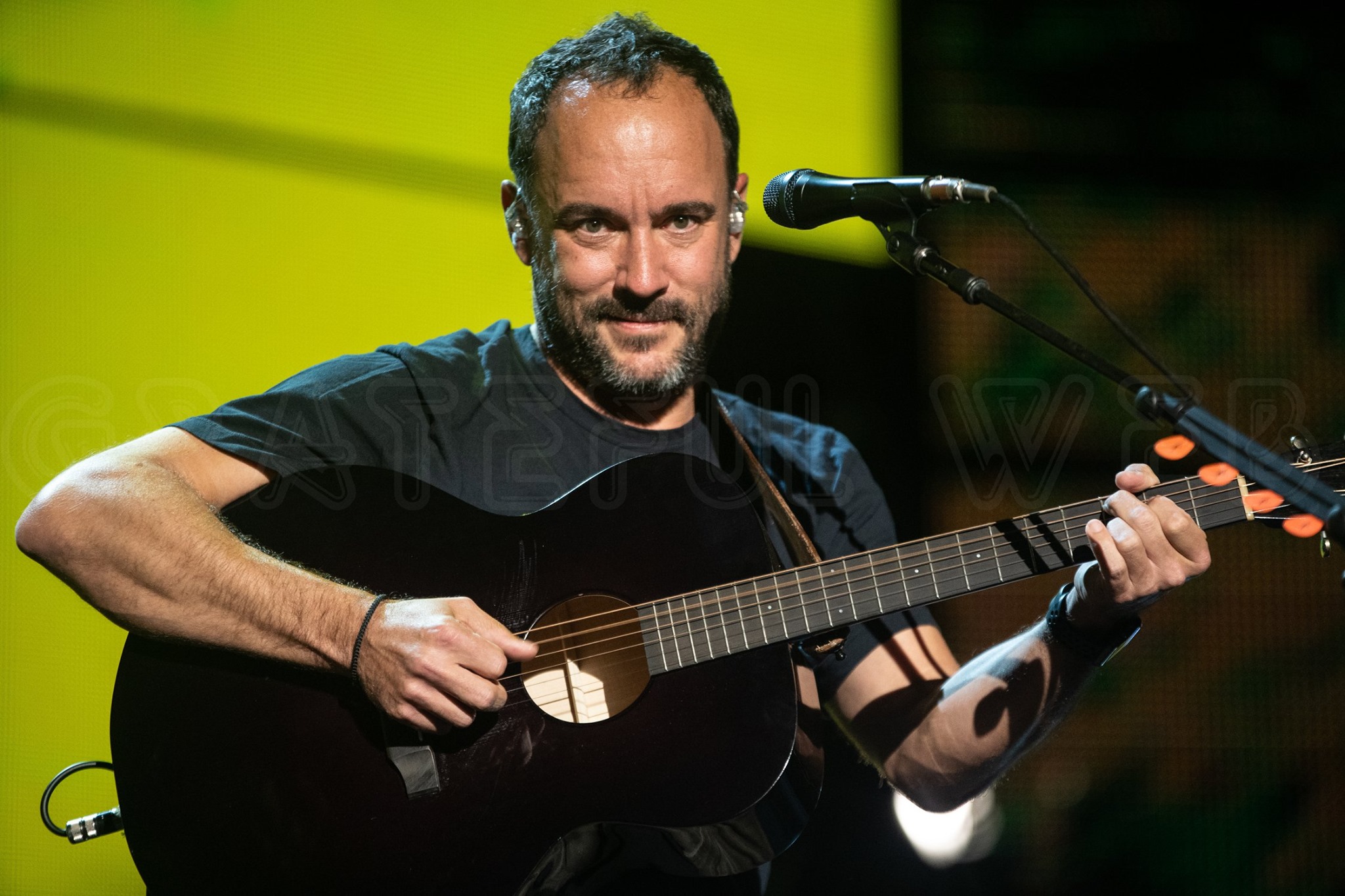 Dave Matthews and Tim Reynolds played an acoustic-only set the highlight of which was Reynolds' virtuoso fretboard work which featured some masterful slide guitar.  Matthews simultaneously enjoyed, appreciated and was in awe of Reynolds' guitar clinic.  Mr. Matthews also delighted his legion of fans with his vocal acrobat skills as the duo performed "Come Tomorrow," "So Damn Lucky" and the classic the "Ants Marching," among others.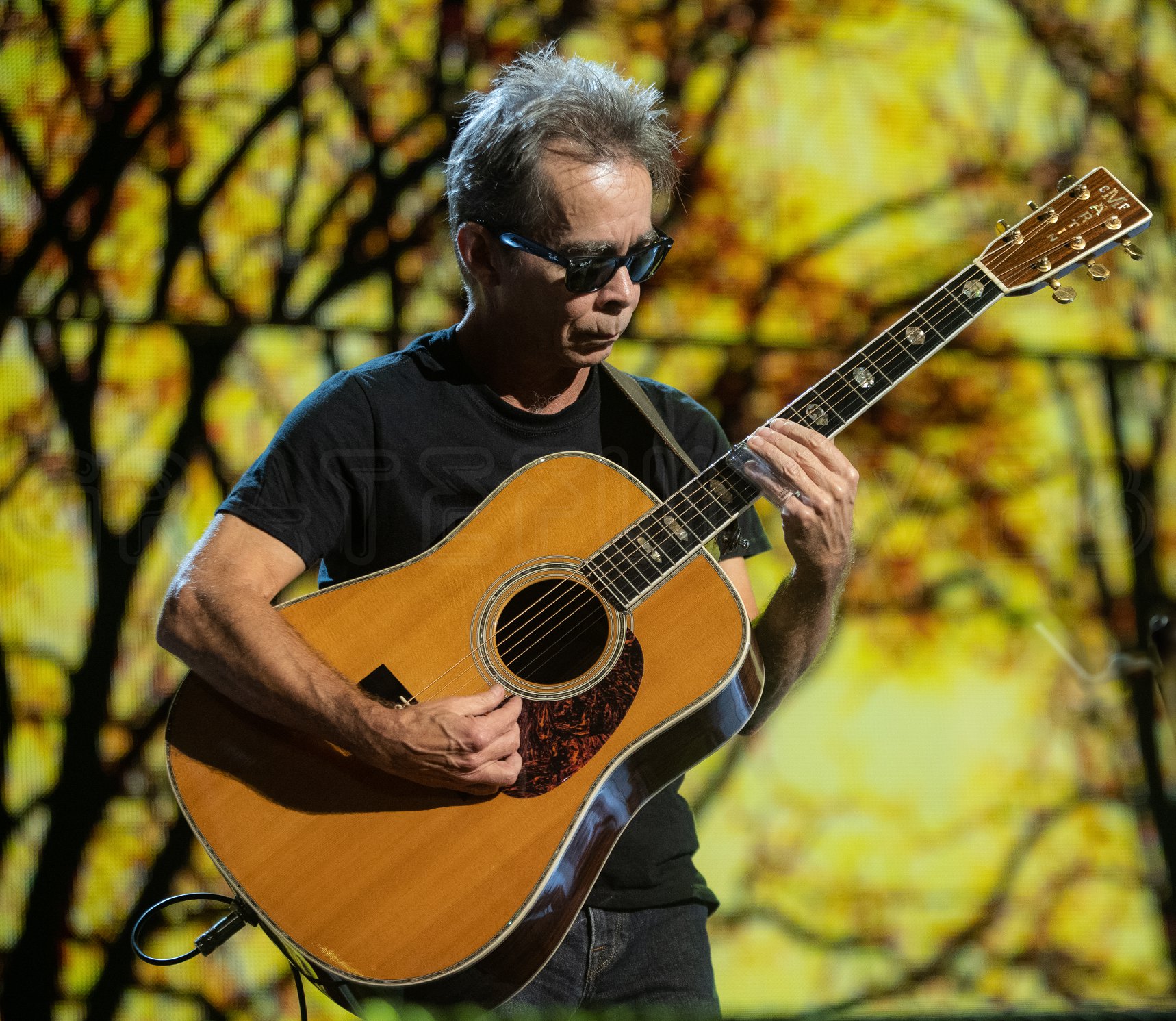 Bonnie Raitt, fresh from a previous night set at Eric Clapton's Crossroads festival in Dallas, dedicated a solo acoustic version of Skip James' "Devil Got My Woman" to Stevie Ray Vaughan (SRV perished in post-Alpine Valley show helicopter crash in August, 1990).  She also played her version of John Prine's "Angel from Montgomery" as well as the Talking Head's "Burning Down the House." Her stellar backing band featured Ivan Neville on keyboard and James "Hutch" Hutchinson on bass.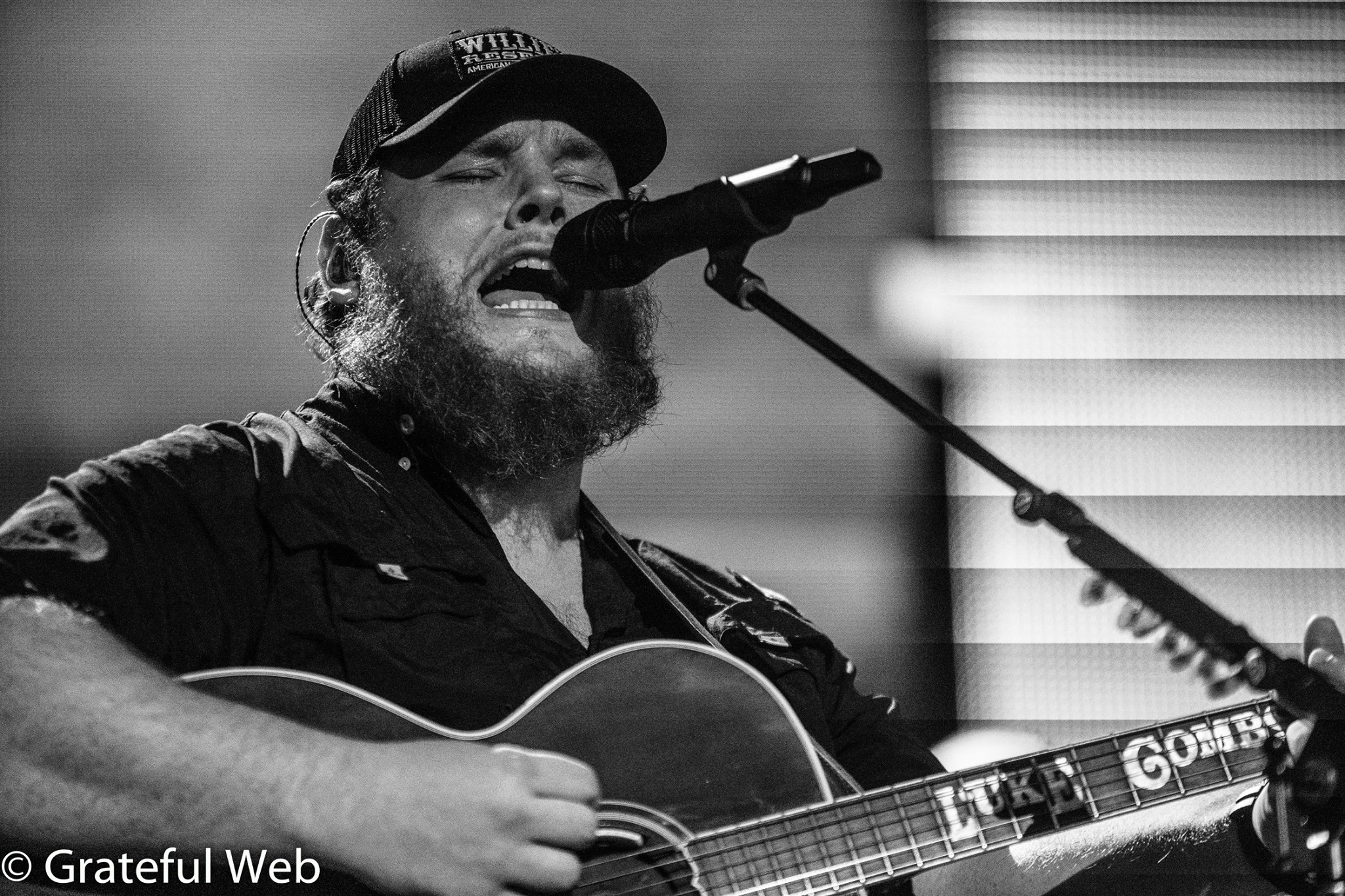 Luke Combs joined the party as he shotgunned a beer onstage. Par for the course as part of his "Beer Never Broke My Heart" tour.  Make no mistake, the Ashville, NC native has a terrific voice and is a prolific songwriter who is breaking all kinds of records on the Billboard charts.  His 2017 release "This One's for You" is still the top-selling country album. His single "Beer Never Broke My Heart" had a record-setting 11 million streams in the first week of being released. Combs played Willie Nelson's 4th of July picnic in Austin this year, and his songs resonate with a large contingent of country fans who sang, drank and danced along to his songs on Saturday including "Beautiful Crazy" "She Got the Best of Me" and "Hurricane."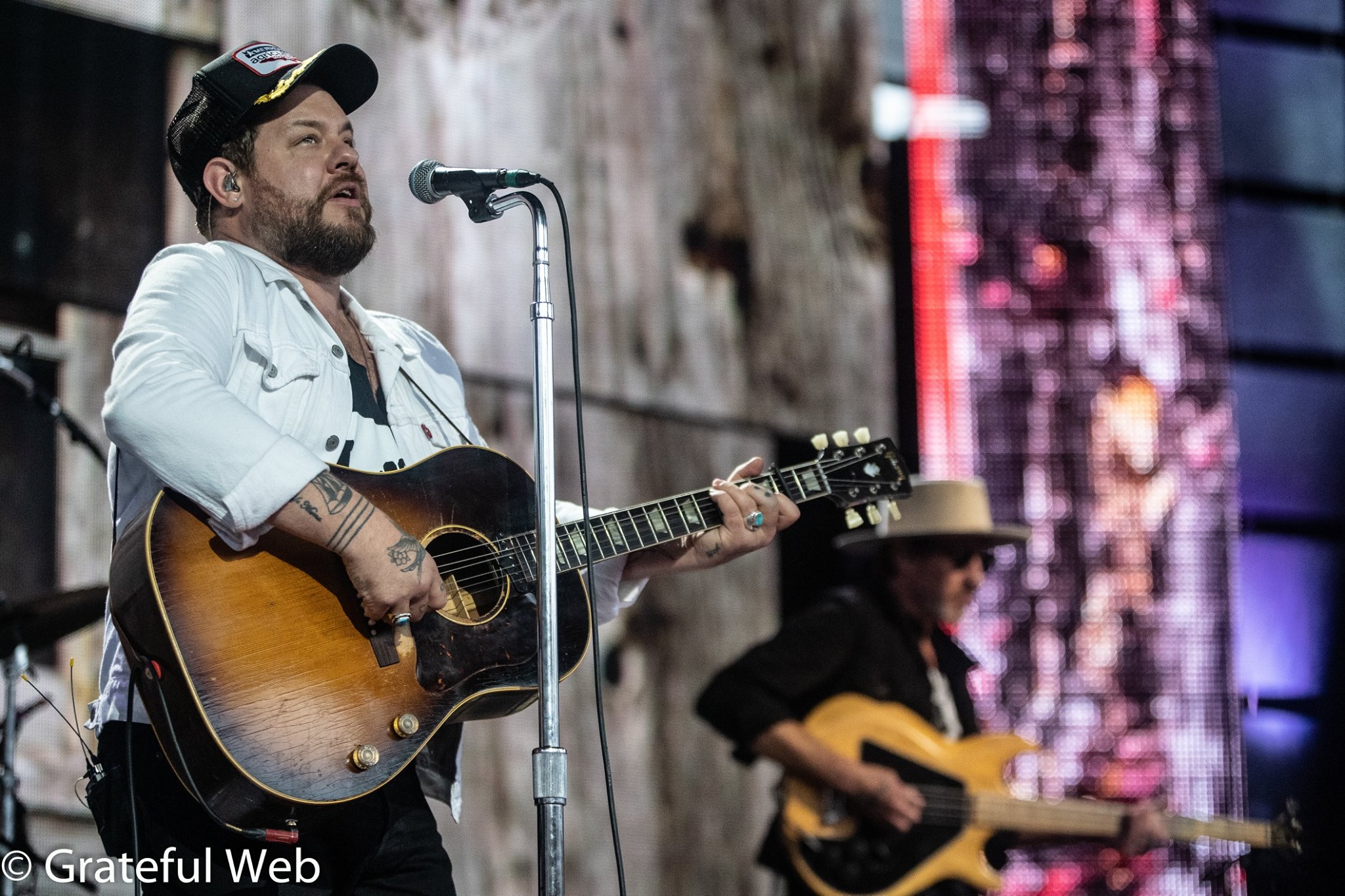 Nathaniel Rateliff & The Night Sweats wasted no time in getting the place up and dancing. Their retro-soul blistering set started with their monster hit "S.O.B."  and continued with the up-tempo "Look at Here."   "Say it Louder" is just a gem that shines, powered by the driving three-piece horn section and Rateliff's passionate plea.  Rateliff gave out shouts out to his and bassist Joseph Pope III's "Mama," who were both in the audience before the soulfully-sentimental acoustic "Hey Mama." Willie Nelson's longtime harmonica played Mickey Raphael sat in briefly before the band closed the set with their 2016's smash "I Need Never Get Old" with its instantly recognizable guitar intro.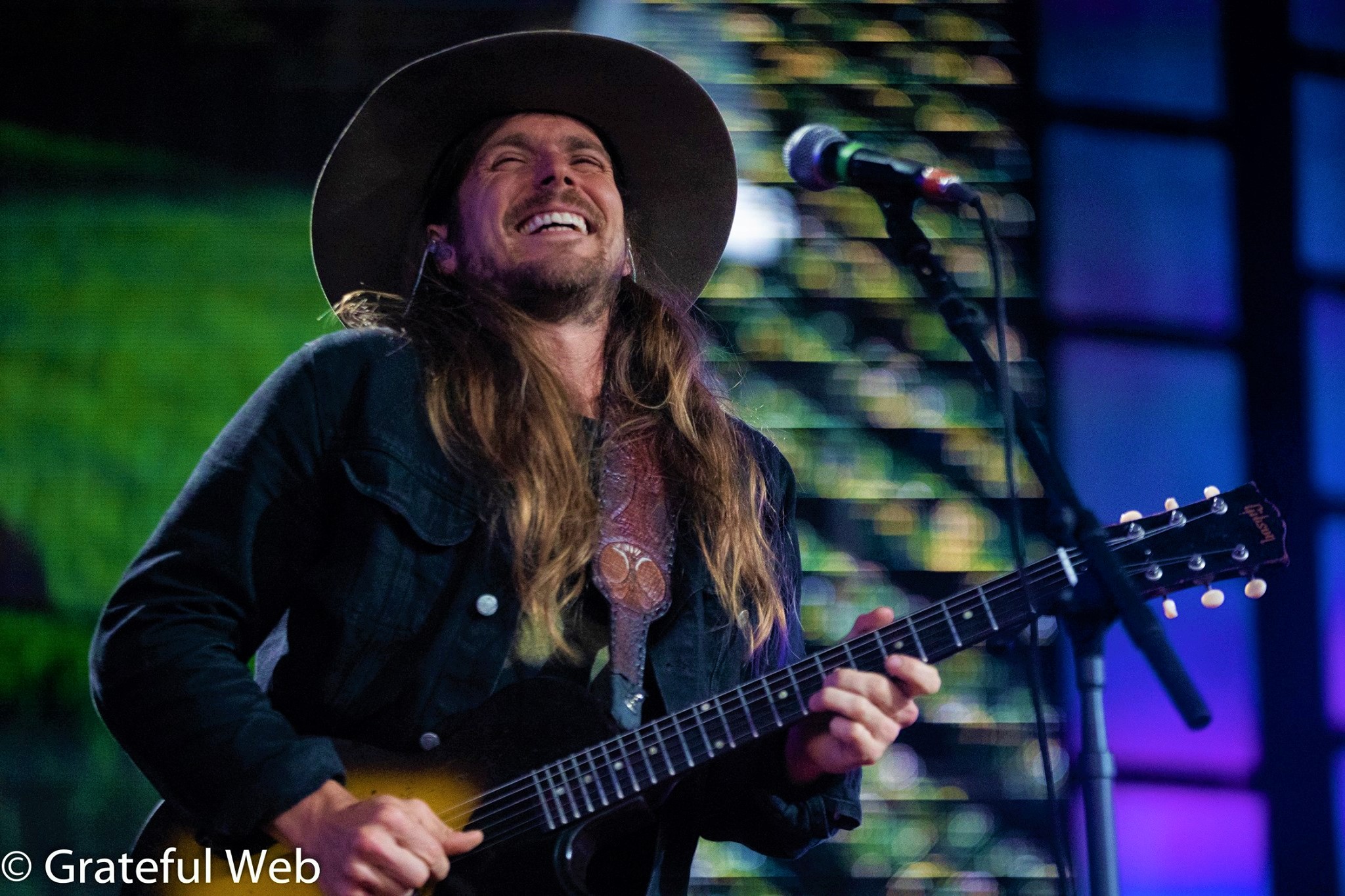 Lukas Nelson & Promise of the Real rocked the crowd with their cover of CSN&Y's "Carry On." Margo Price, Micah Nelson, Nathaniel Rateliff, and Yola were invited to assist with "Find Yourself." The true highlight of their set may have been percussionist Tato Melgar's young son Leon, who joined the band onstage and delighted both the crowd and band as he "played" his black Stratocaster while showing off some natural-looking rock star poses. At one point he seemed to upstage Lukas and it was hard to tell who was having more fun.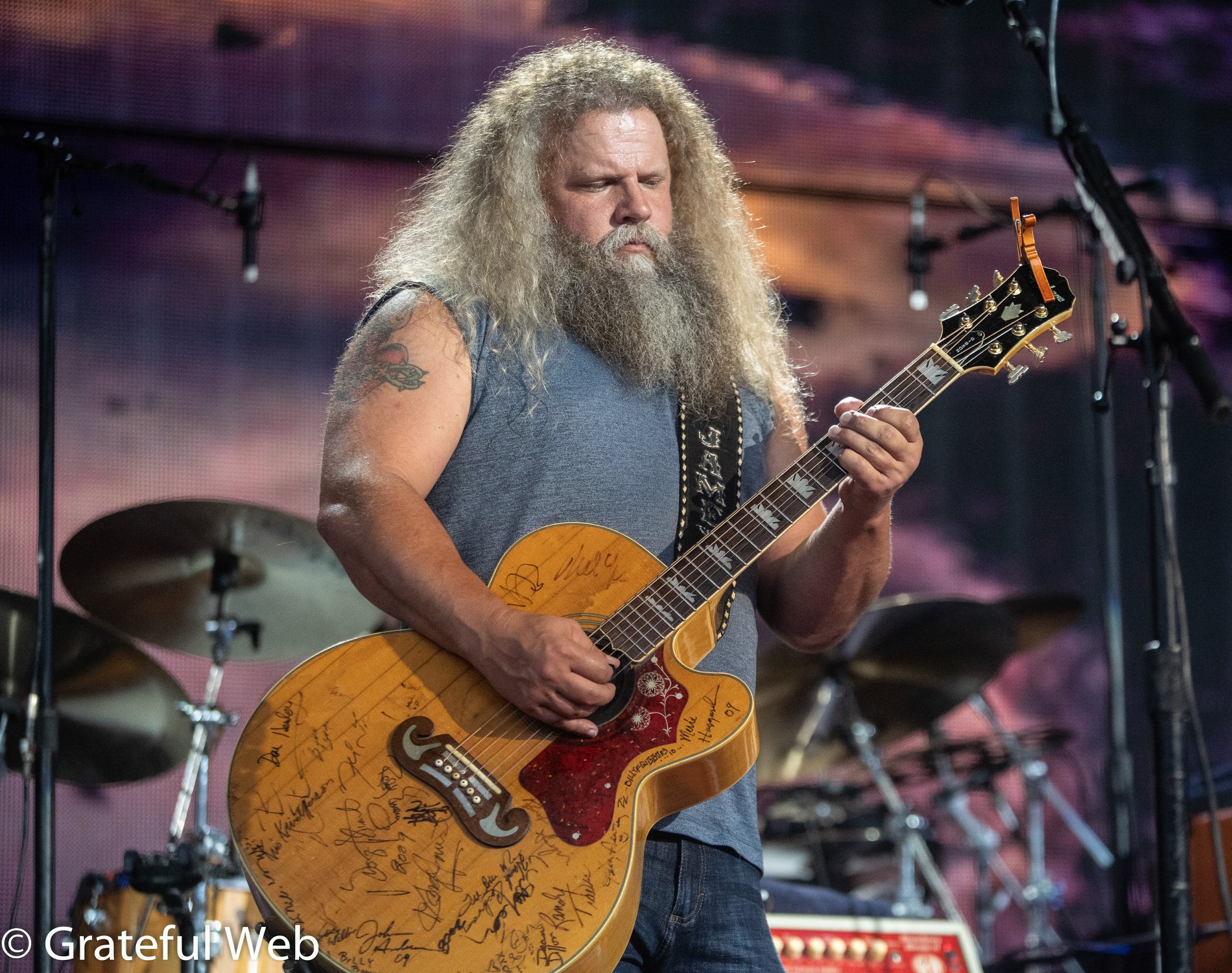 Jamey Johnson was joined by special guest Randy Houser and covered "This Land is Your" and "Workin' Man Blues" as well as Houser's "Evangeline" and "Lead Me Home," a terrific combination of vocal and guitar firepower.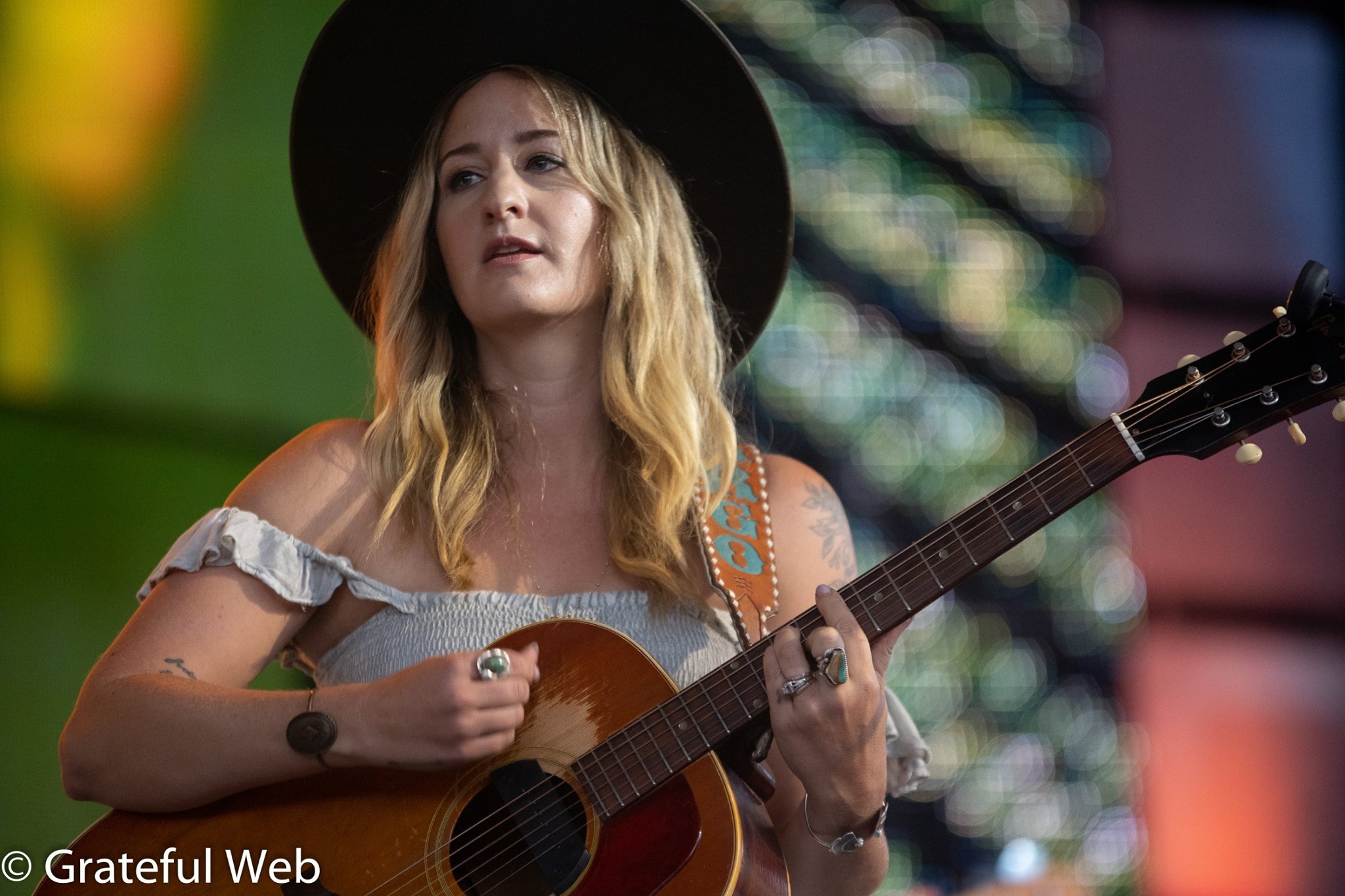 Margo Price seems to be on her way to be a Farm Aid board member. She not only handled the opening introduction that was previously handled by Willie Nelson but also sat in with Lukas Nelson & Promise of the Real, performed her own set including Janis Joplin's "Move Over."    She then returned to the stage with three-month-old baby girl Ramona Lynn Ivey in hand to join Willie for his encore. In 1985 Price's family lost their farm in Aledo, Il. Farm Aid would be hard-pressed to find a more suitable ambassador.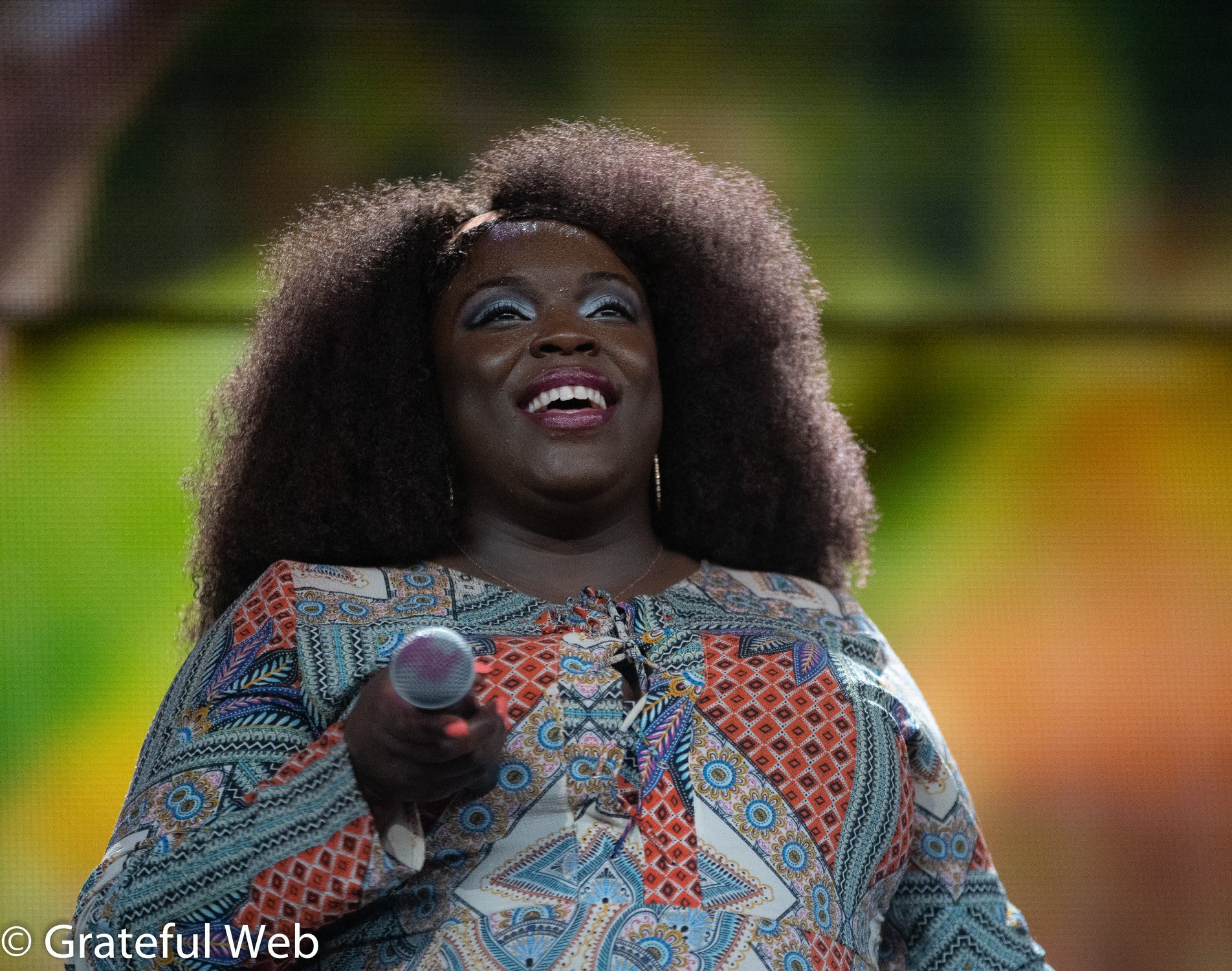 British breakout singing sensation Yola wowed the audience with a cover of Elton John's "Goodbye Yellow Brick Road" as well performing a few selected tracks from debut release "Walk Thru Fire." She later joined Lukas Nelson & Promise of the Real. She seemed to make a new fan of Nathaniel Rateliff who took in her set from the wings.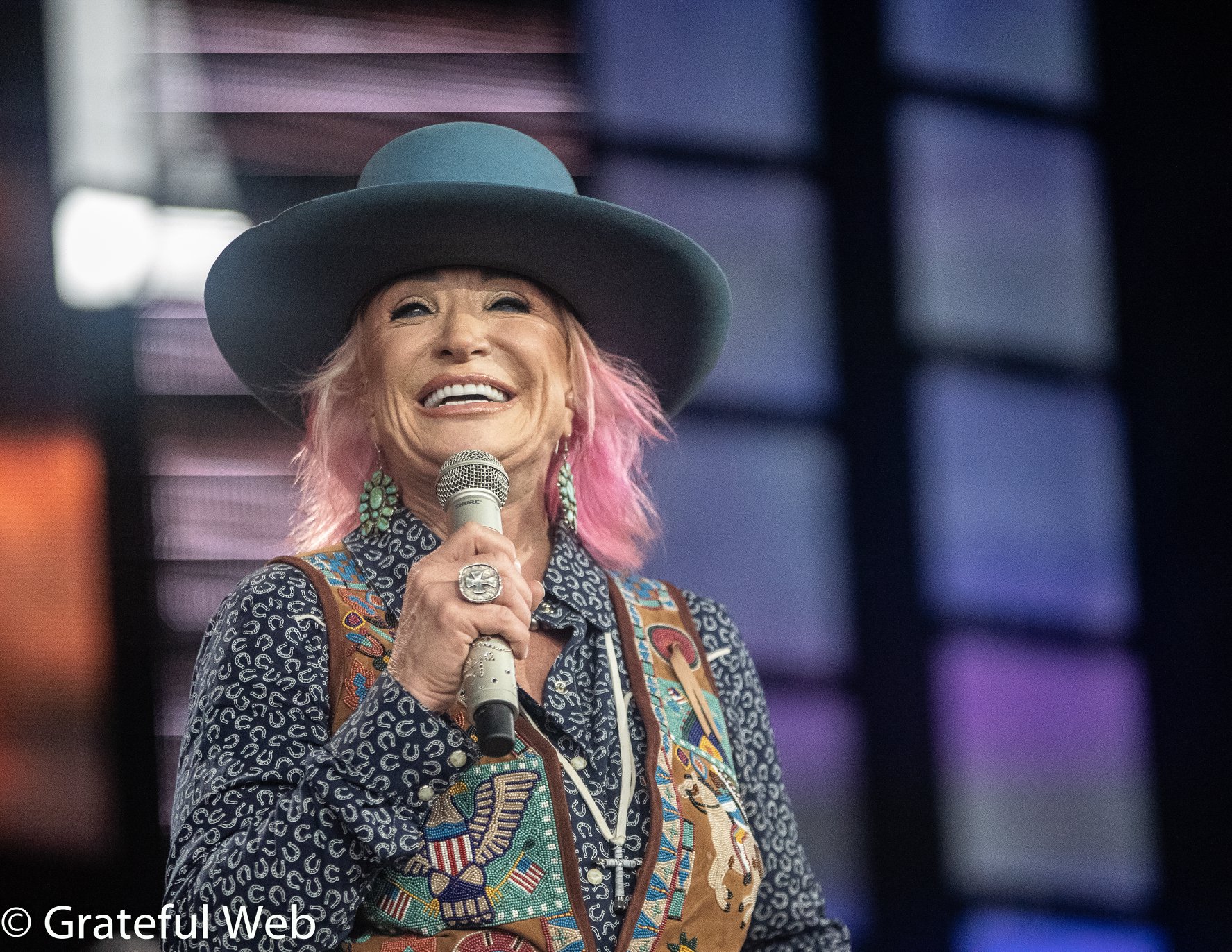 Tanya Tucker's returned to Farm Aid and she delighted the crowd with a four-song set that included the first live performance in 30 years of "Bidding America Goodbye" before closing with her 1972 hit "Delta Dawn."  She appeared in Champaign Il at the first Farm Aid in 1985.
Jamestown Revival was a musical treat. They were a late addition, filling in for the Brothers Osborne band who canceled for "personal issues."  Austin based Zack Chance and Johnathan Clay will ideally be invited back as their blend acoustic and Southern folk-rock made endeared them to the Farm Aid faithful.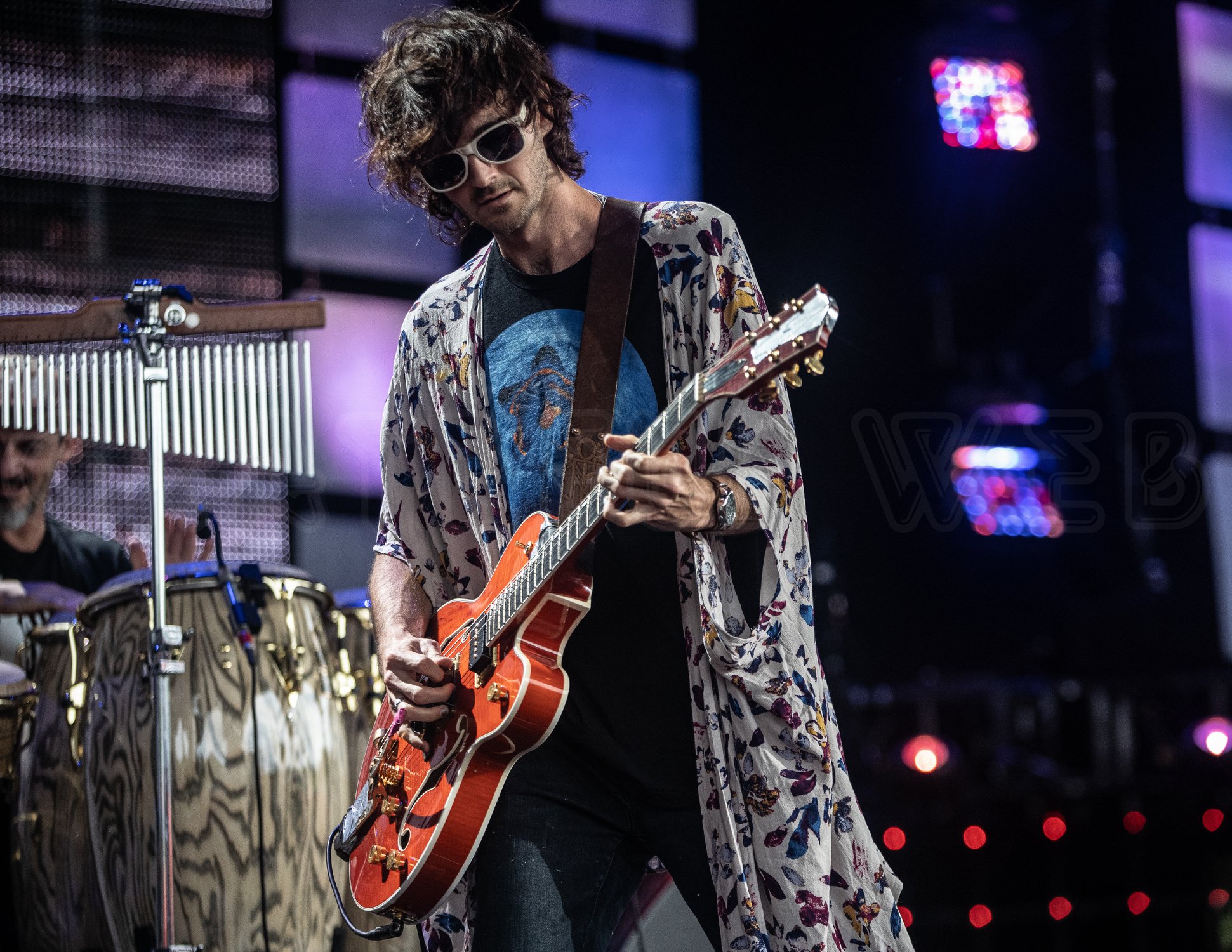 Particle Kid featuring Micah Nelson were joined by brother Lukas for "Everything is Bullshit." The Crazy Horse sounding electric guitar romp is sometimes included in their Neil Young sets.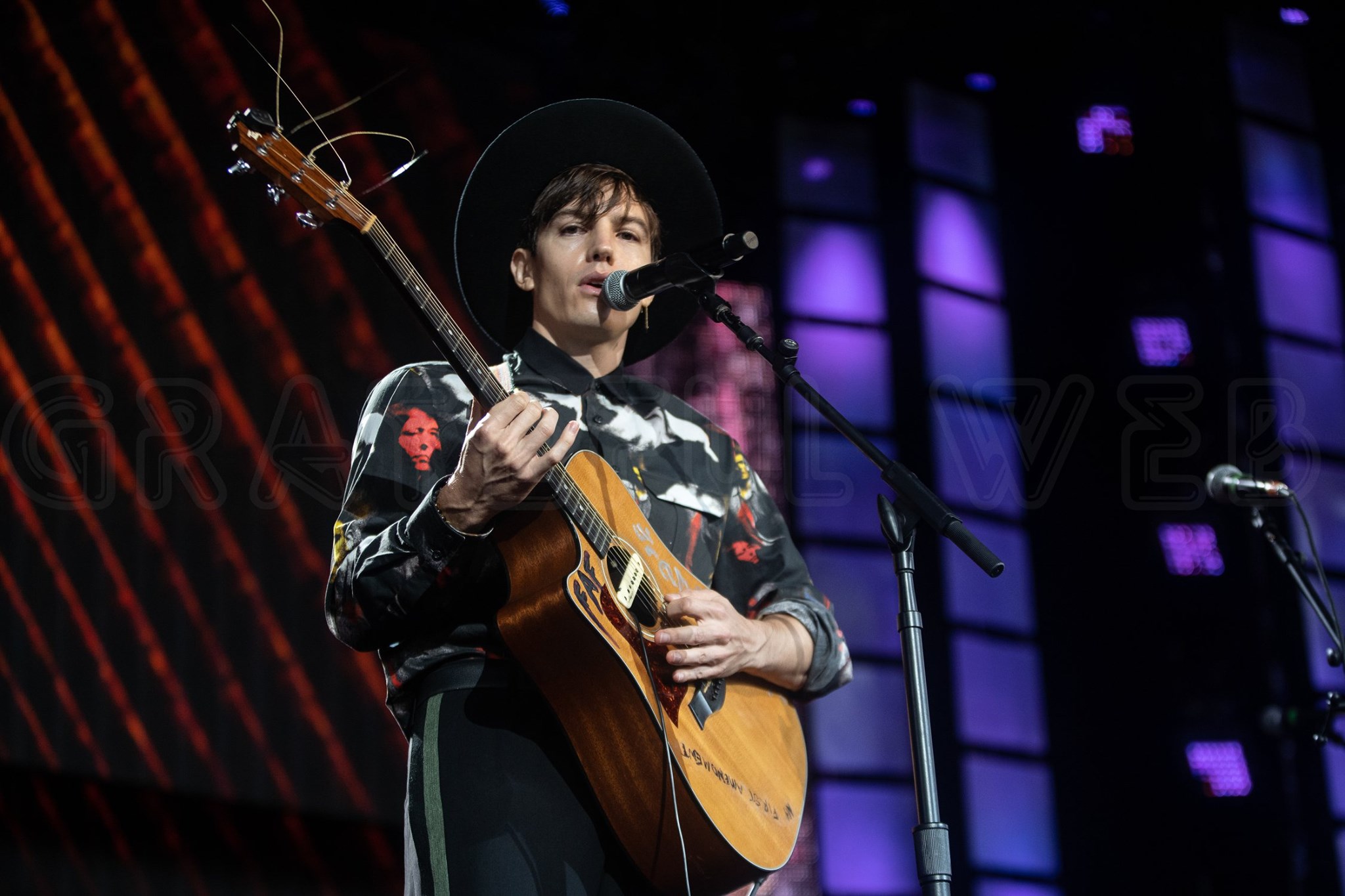 Ian Mellencamp, the model, and nephew of John Mellencamp kicked off the music portion of the festivities with a solo acoustic donning a retro-inspired Nudie suit.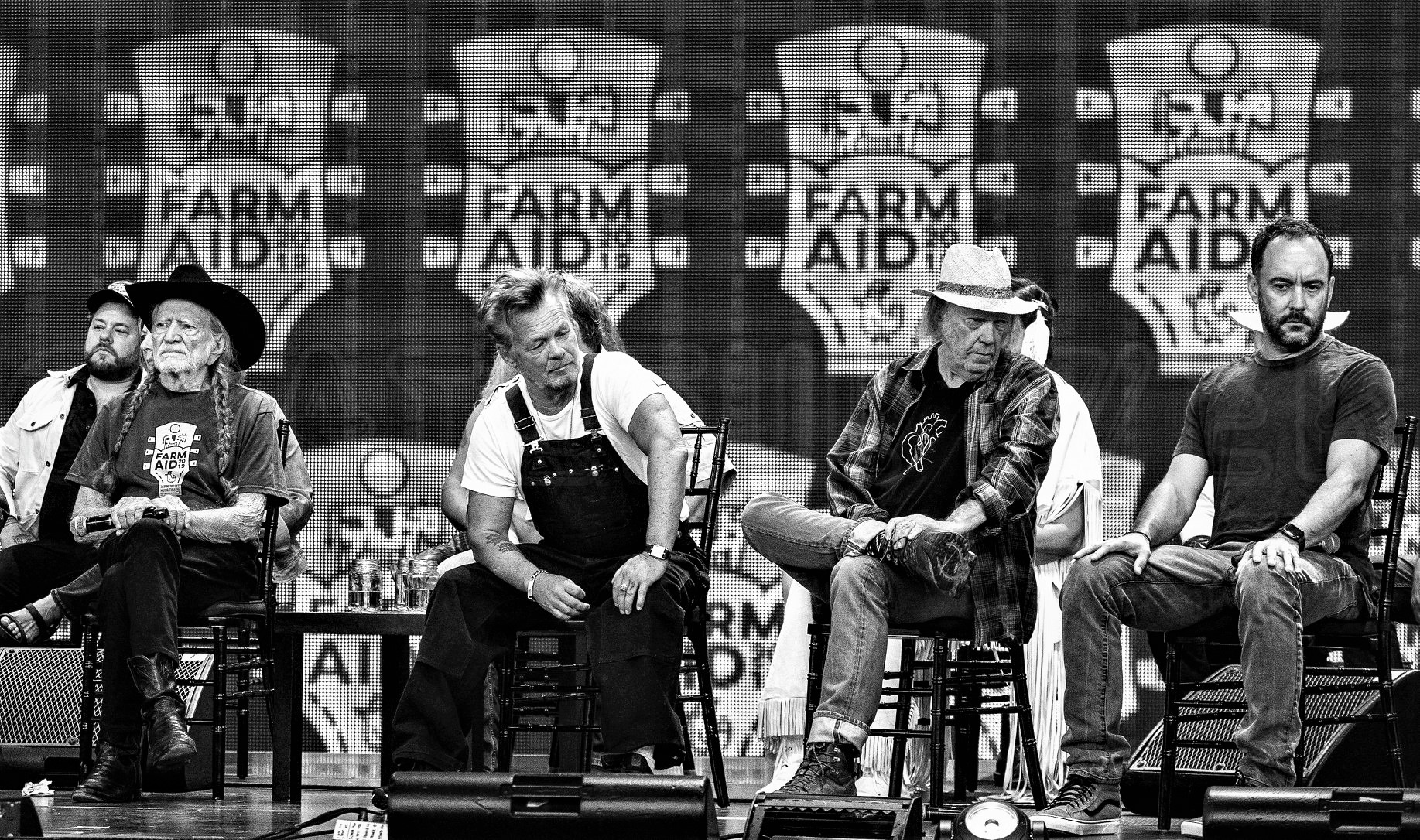 Farm Aid stemmed from Bob Dylan's on-stage banter at 1985's Live Aid concert, to divert a small portion of the funds being raised for Ethiopian famine relief and use them to pay mortgages for some US farmers that were behind on their mortgages. Over $57 million has been raised to help support family farms and to eradicate the current system of industrial agriculture.  Perhaps the day was best summed up by a t-shirt worn by a local farmer that simply stated ... "What is your farmers' name?"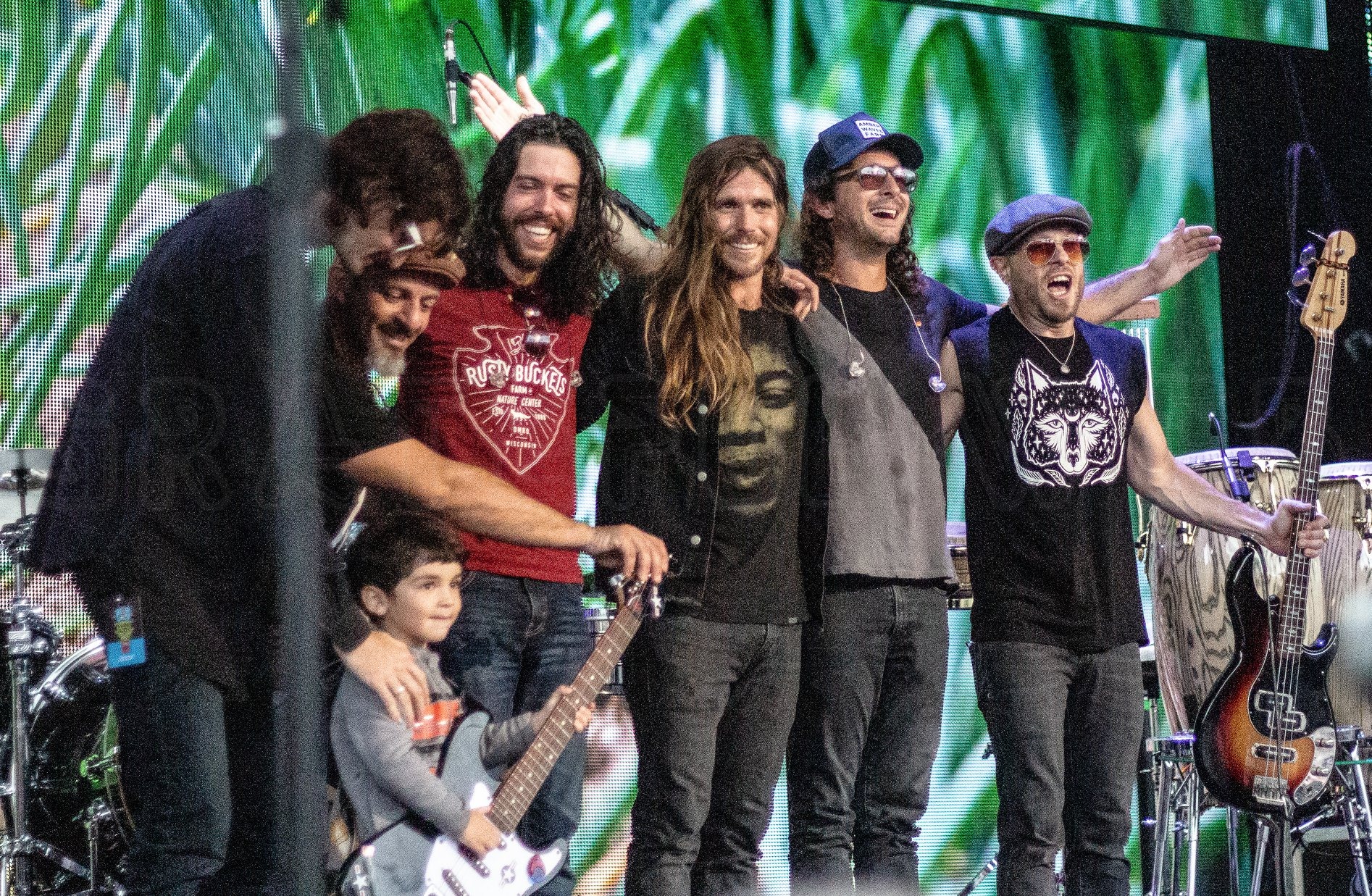 Check out more photos from Farm Aid 2019.