Monterey's inaugural First City Festival came and went this weekend in a flurry of sunshine, carnival rides, and nonstop music (accompanied by some seriously impressive light shows). With a solid lineup of newer and established indie bands and a prime location between Los Angeles and San Francisco, chances are this won't be the last year for First City.
The festival took place on Monterey County Fairgrounds, home to the infamous Monterey Pop Festival in 1967 and the still-going-strong annual jazz festival. The Pattee horse arena played the part of the main Redwood Stage, boosting visibility with high-rise bleachers that run along each side. The smaller Cypress Stage was set up at the other end of the fairgrounds, with the intimate Manzanita Stage tucked discreetly in between the two.
To reach the stages, you had to enter through the carnival area, which was rightfully separated from the rest of the festival. (My dreams of watching Modest Mouse atop the ferris wheel were quickly crushed, but I did enjoy Purity Ring's set from the rogue merry-go-round that found itself next to the Cypress Stage.) The Fairgrounds flashed its roots for the weekend and brought out all the typical topsy-turvy carnival rides, as well as fun houses, bumper cars, and even that damn basketball game. ("Fuck that basketball game," Father John Misty declared onstage. "I know I'm good at basketball.") Two-day unlimited ride passes ran $22 in advance, but they were charging $25 for just one unlimited day at the door, so plan ahead for next year. The 5-year-old inside will thank you.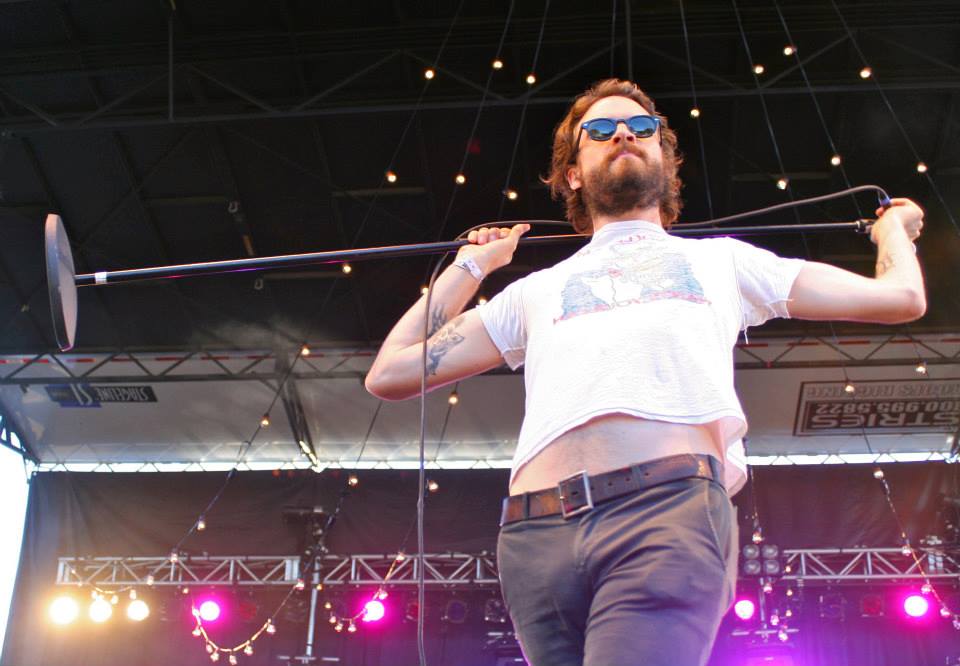 If you managed to make it past the allure of the bright carnival lights, you faced some difficult scheduling decisions. Although First City's lineup was heavy on the indie, there was no shortage of variety. You could dance your ass off with the likes of Passion Pit and Capital Cities; you could melt into the warm summer weather with the ambient stylings of the Antlers and Beach House; you could get weird with the muddled geniuses of Avey Tare's Slasher Flicks, Akron/Family, and MGMT; or you could relish in the spirit of rock and roll with Dr. Dog, Father John Misty, and Modest Mouse.
Along with some nearly-inescapable awkward sunburn, Saturday brought electrifying sets from LA's retro-rock group Jeffertitti's Nile, Austin's psychedelic collective the Black Angels, and after some technical difficulties, fellow Austinites Okkervil River. In between heartened cuts from Fear Fun (as well as the title track to his forthcoming album, "I Love You, Honeybear"), Father John Misty pranced across the stage, quipping on everything from the planes flying overheard to moisturizer to, "You guys excited for Radiohead?"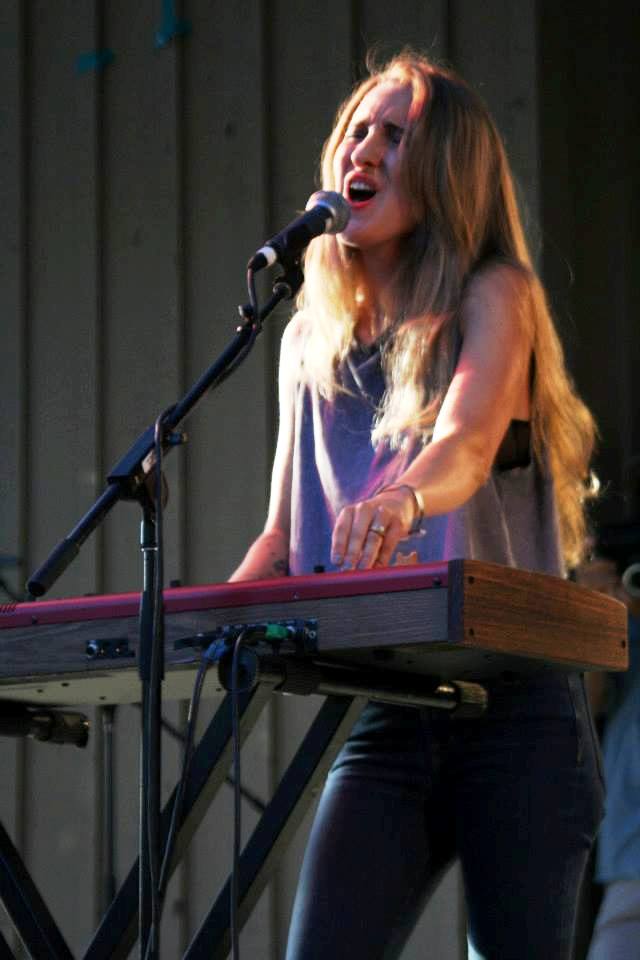 Husband-and-wife duo Tennis closed out the Manzanita Stage with their soft melodies on Saturday, but not without difficulties. The band announced their official initiation as musicians came in the form of a robbery earlier that week in San Francisco, and lead singer Alaina Moore's keyboard blew a fuse before and during their First City set. Luckily, the technical hiccups did little to deter from their silky set.
One of the only signs that this was First City's first year was the half-hour schedule lag by the end of both days at the Redwood Stage. First City also put psych-rock duo MGMT ahead of pop-scene favorites Passion Pit on Saturday night, and I'm still trying to figure out why. I've seen disappointing performances by Passion Pit a handful of times, stemming from lead singer Michael Angelakos' personal issues to poor sound quality. Their set at First City was far and above what I'd seen before (although the sound was still quiet and somewhat muffled), but they paled in comparison to MGMT. Sure, everyone was drunkenly dance-flailing to Passion Pit, but not the same way the crowd was feeling MGMT. The trippy synth-rock sounds and graphics of MGMT filled the arena to the brim, compelling even the most unwillingly attendees to shake it. When the infectious beat of "Electric Feel" ended and the string lights in the arena flashed in celebration, the audience cheered as though we had all been part of an extreme carnival performance for one song.
Sunday brought periodic reprieve from the blinding sun, as well as a noticeably smaller crowd with even more enthusiasm. Sister-punks Bleached kicked it off with a set that Courtney Love would have drooled over, followed by exuberant performances by both Capital Cities (who made a fashionable argument for Members Only jackets) and Electric Guest. On the Redwood Stage, seasoned veterans Dr. Dog delivered a tight slew of songs consisting mostly of crowd favorites such as, "That Old Black Hole," "The Beach," and Architecture in Helsinki cover/Dr. Dog set-staple, "Heart It Races." Venezuelan crooner and eloquent mouth-rocker Devendra Banhart followed up Dr. Dog, and raunchy folk darling Neko Case also graced the Redwood Stage before the end of the night. ("What a sexy environment you guys live in...the smell of hot dogs and cedar; you guys must breed like crazy.")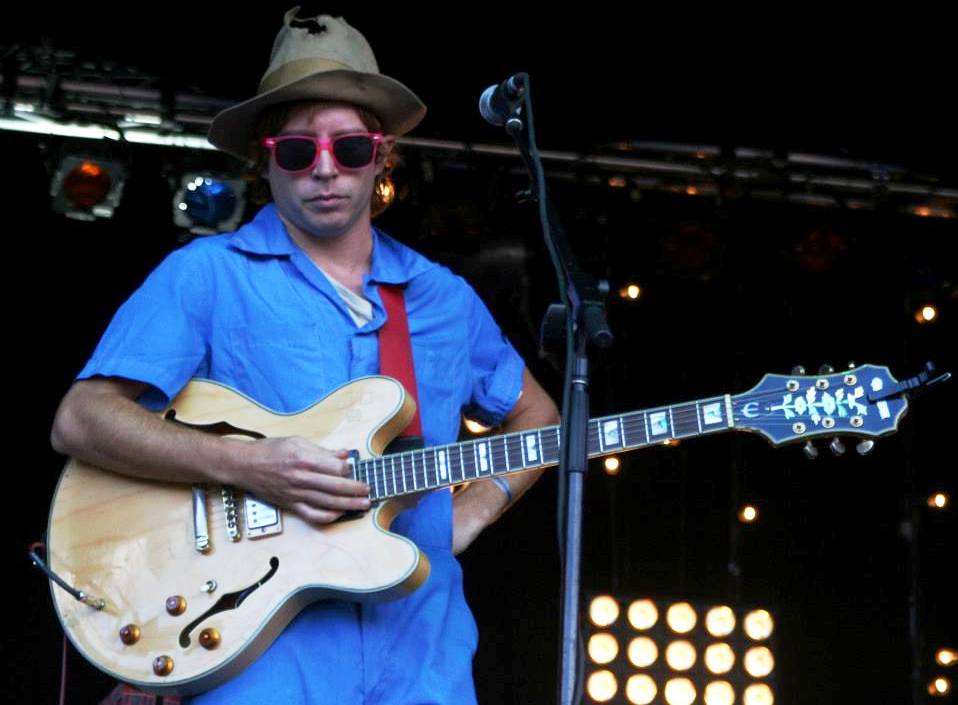 As things were winding down on Sunday, Avey Tare's Slasher Flicks took it up a couple of bizarre notches on the Manzanita Stage. Best known as a founding member of Animal Collective, Avey Tare (aka Dave Portner) brings key AC elements to his Slasher Flicks side project; most notably a plethora of eerie vocal effects and twisted, almost-incoherent melodies. Fellow experimental rockers Akron/Family (who performed on the Manzanita stage earlier that day) could be seen watching intently from the side of the stage.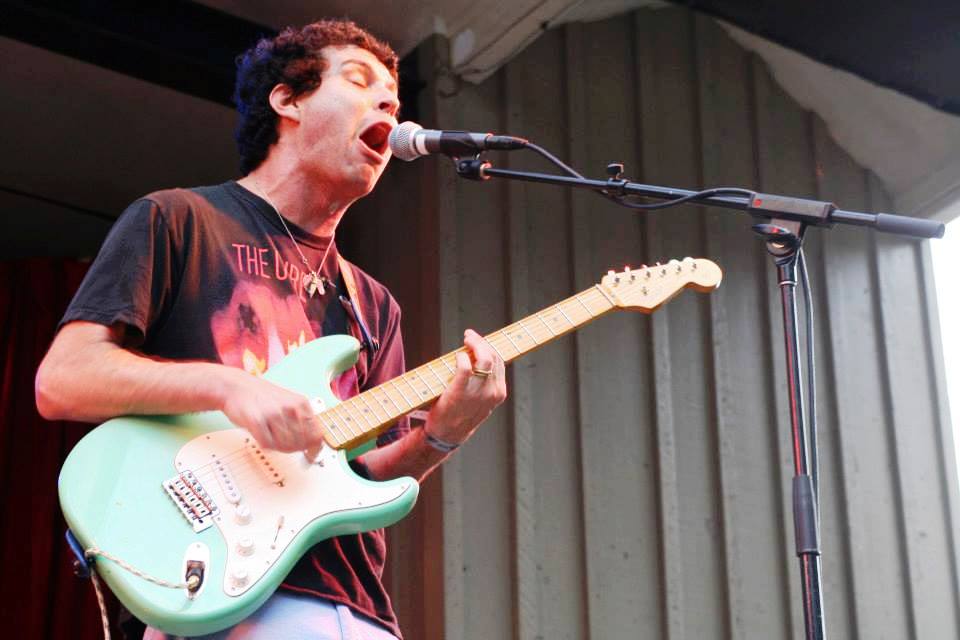 After a reportedly messy appearance at Coachella earlier this year and canceling every date on their tour except First City, alt-rockers Modest Mouse kept the crowd waiting with bated breath on Sunday night. As soon as lead singer Isaac Brock struck the first note, it was clear we were witnessing a fully cohesive version of the established band. They plowed through their set with ease, only to be interrupted briefly by a misstep by Brock, who was at that point, "80% sure I just broke my ankle." He floated on, however, and Modest Mouse brought the initial First City Festival to a successful close.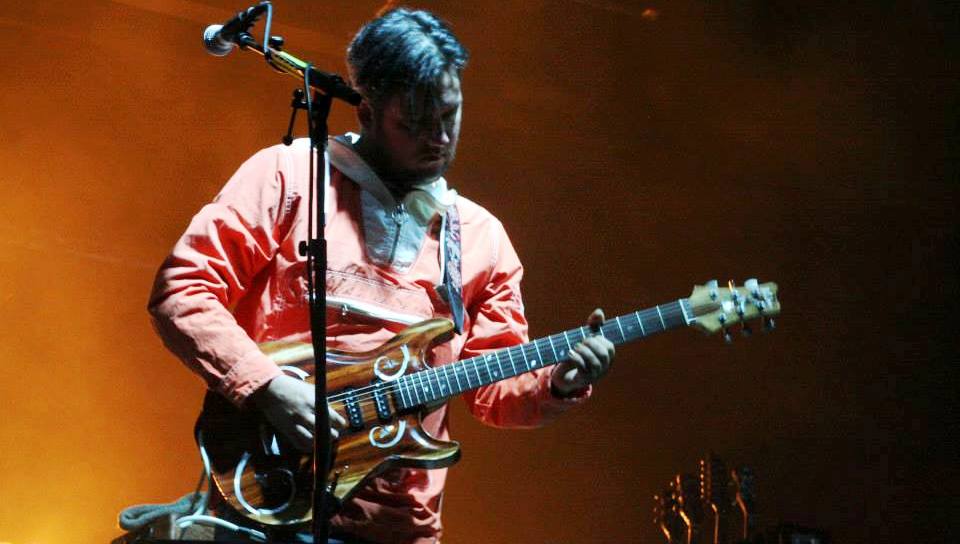 In some ways, First City was like any other festival. However, between the full-blown carnival, the two-minute walk between stages, and the girl at Modest Mouse dancing with her brand-new prize goldfish, First City stands out from the rest. Maybe Jimi Hendrix blessed the fairgrounds when he played them over 40 years ago, but either way, it's safe to say First City will be back next year. Trust me when I say you won't want to miss it.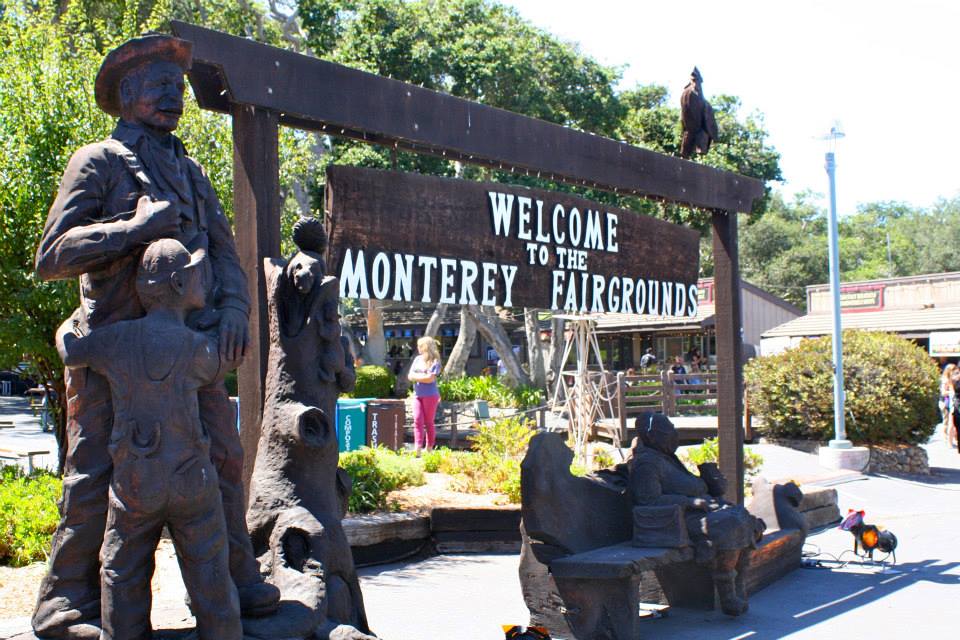 Check out more photos from First City Festival.