As is tradition, FloydFest makes deeply discounted tickets (up to 40% off regular gate price) available to their patrons during the month of December. As most returning patrons know, the Holiday season is the best time to purchase festival admission tickets and secure the coveted on-site parking spots. Promoters report ticket sales are up an impressive 65% over last year. The On-site RV parking spots sold out in a record 72 hours since on-sale date. All is not lost for folks wishing to camp in style, as the off-site RV spots, as well as VIP and Souvenir are still available. For those who prefer the comfort of a crisp hotel bed, FloydFest is teaming up with select local lodging partners to offer hotel packages especially for festival patrons - more details can be found on ticketing and lodging pages of the festival website at www.floydfest.com.
FloydFest 'hurricaned' onto the music scene, quite literally as those select few thousand folks who were there remember, back in September of 2002 with a goal to provide a unique, safe, family friendly, uplifting experience for music and outdoors lovers of all ages and tastes. "At the time", recalls Svetlana Nikic VP of Communications for the event, "there were Bluegrass Festivals, there were Rock Festivals, World Music /Reggae Festivals, and there were Jam Festivals… but as hard as I looked at that time, I could not find one that appealed to an audience with an eclectic taste… until FloydFest".
The beauty and serenity of the FloydFest venue, an 80 acre wooded plateau adjoining the Blue Ridge Parkway, is another draw for the thousands of fans and their families visiting each year. The Blue Cow Pavilion, carefully nurtured and groomed by promoters at Across-the-Way Productions, and their partners Dreaming Creek Timber Frame and Streamline Timber Frames, boasts 7 unique stages, natural amphitheatres, pristine wooded camping, unique landscaping, abounding fresh air and thousands of memories and stories of those who came and left their mark, and their dancing footprints. FloydFest is where friends and families are reunited, where children have their first camping experiences, where new friendships are sparked, new music discovered, and for some lucky festivarians, new love found.
For FloydFest it has always been about more than just music. But like the invisible string, music ties the experience for all. This year's preliminary lineup again spans genres and generations, including some old favorites and lots of emerging talent. At the helm of the line-up is, well, quite appropriately, The Levon Helm Band, featuring that iconic drummer, song-writer and frequent vocalist from legendary The Band. Also on the bill are the hard-hitting Australian Urban Roots band Blue King Brown, funk masters Soulive, as well as Eric Krasno & Chapter2, the uniquely percussive Konono No 1, Alaska-based Bearfoot bringing their own unique style of Americana, Bassekou Kouyate & Ngoni ba, a West African lute virtuoso, and Cornmeal, an energetic alt-Bluegrass band recently taking that scene by storm. Renowned for its uniquely varied artist roster, the 2010 event will also feature Joe Pug, The Low Anthem, Pimps of Joytime, Mountain Heart, the Wiyos, Soulhound, the Two Gentlemen Band, Holy Ghost Tent Revival, Boulder Acoustic Society, and last year's Under the Radar Series winner, The Mantras.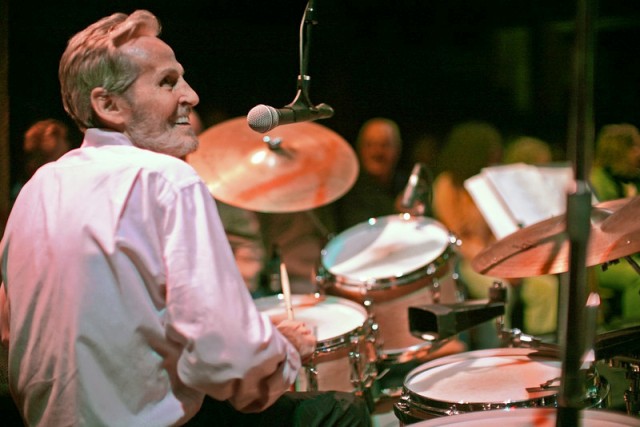 The Under-the-Radar (UtR) Series was an inspired addition to recent FloydFests, and grants stage time to lesser known but often impressively talented up-and-coming performers. The UtR series gives audience members the opportunity to vote, at the end of the festival, on their favorite performing UtR band, with the winner receiving a main stage slot at the following year's event. In addition to last year's winning act, the 2008 UtR winner, William Walter & Company, will also return to FloydFest this year. As a special gift, ALL early purchasers, patrons who get their tickets by December 31st, will receive nine FREE mp3 downloads featuring Under-the-Radar performers Diane Durrett, Ralph Roddenbery Band, Electric Codpiece, The Atkinsons, Jason Spooner, Lefty Williams Band, Funkuponya, Lingo, and Pedro Arevalo.
FloydFest will take place on July 22-25 2010 at mile post 170.5 on the beautiful Blue Ridge Parkway in Floyd County, VA. For tickets and more information visit www.floydfest.com