Gary Nicholson is a musical renaissance man — a number one hit songwriter, a two time Grammy winning record producer, a guitarist, singer, and recording artist. A consistent presence on the upper reaches of the country chart hit parade for the last three decades, his associations and collaborations read like an honor roll of notable talent in country and beyond: George Strait, Ringo Starr, Garth Brooks, Jeff Bridges, Robert Plant, B.B. King, Fleetwood Mac, Gregg Allman, The Judds, Buddy Guy, Neil Diamond, Emmylou Harris, Bonnie Raitt, Del McCoury, The Neville Brothers, Vince Gill, Delbert McClinton, Etta James, John Prine, Keb' Mo', Waylon Jennings and Willie Nelson among them. His songs have been heard in the movies Crazy Heart, Major League, City of Hope, Message in a Bottle and Where the Heart Is. "I'm always curious about working with different people and styles," he says.
He is also a true blue son of the Lone Star State whose love and pride for the place he calls home brims from every track of his Bismeaux Records album, Texas Songbook, due out June 21, 2011. Recorded in Austin with some of the finest players in the state, it features such guest stars as Joe Ely, McClinton, Marcia Ball, Randy Rogers, Ray Benson and Jason Roberts of Asleep at the Wheel on songs inspired by or about Texas by Nicholson himself and penned with Texans like the late Stephen Bruton, McClinton, Guy Clark, Lee Roy Parnell and others. It's sure to satisfy anyone with a taste for swinging, two-stepping, and dancehall and honky-tonk style Lone Star country music.
The album leaps into a Lone Star state of mind from the opening track, "Texas Weather," and keeps the theme dancing though "She Feels Like Texas," "A Woman in Texas, A Woman in Tennessee," "Lone Star Blues" (with Ely and Benson singing along, and just recorded by George Strait for his next album), "Talkin' Texan" and "Texas Ruby" (with Ball on piano). The set includes the signature song "Fallin' & Flyin'" from Crazy Heart, the infectiously swinging "Messin' With My Woman" (with backing vocals by Benson and Roberts), "Same Kind of Crazy" (written with McClinton, who plays harmonica on the track and cut the song, as did George Strait on his Twang album), and "Listen to Willie" (a tribute to the Red-Haired Stranger with Stoney LaRue and Benson on vocals and Mickey Raphael on harmonica). It wraps up with "Bless Them All" (with the McCrary Sisters), "Live, Laugh, Love" (previously recorded by Texan Clay Walker), and the closing grace note of "Some Days You Write the Song" (the title song of the Grammy-nominated Guy Clark album, co-written with Clark and Jon Randall Stewart).
Nicholson's impetus for making Texas Songbook was his recent induction into the Texas Songwriters Hall of Fame. "I've always wanted to make a truly country record," he says of his fourth release in his own right. "So I figured, okay, if I'm going to do this, I'm going to do this in Texas with all Texas players and with songs co-written by Texans. I'm just going to make the most Texas record I can possibly make and have fun doing it."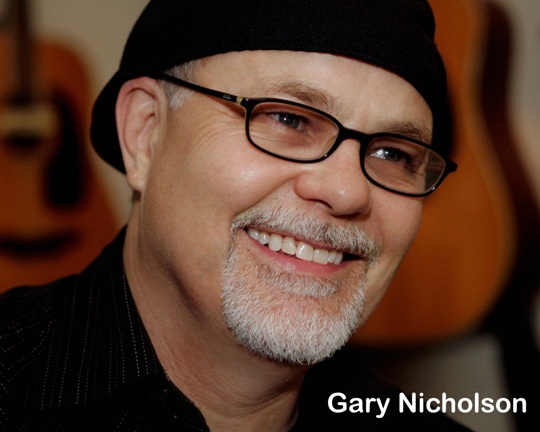 To do so, the first and only choice was to "go straight to Ray Benson." Recorded at Benson's Bismeaux Studio, the disc features Asleep at the Wheel members and associates Roberts (fiddle), David Sanger (drums), Floyd Domino (piano) and Kevin Smith (bass) as well as steel guitarist Tommy Detamore and accordion player Joel Guzman. "I couldn't have made this record in Nashville and gotten this music," notes Nicholson, a Music City resident for now more than three decades. "I could have come close. But I knew I could only make this album in Texas." Plus for good measure include in the creative mix some honorary Texans from the state's "north 40" of Oklahoma like guest singer and Lone Star/Red Dirt music scene hero LaRue and Kevin Welch, co-writer of "Listen to Willie" and now residing in the Hill Country town of Wimberley.
The trail that led Nicholson to becoming an integral and pervasive presence in the Nashville music industry and scene — and 26 ASCAP songwriting awards and nomination to the Nashville Songwriters Hall of Fame — begins in Garland in the Dallas/Fort Worth metroplex where he came of age within the fertile musical context of the mid 1950s.
He soon took up the guitar and started playing folk and country music, making his public debut in his school's eighth grade talent show and winning it. Then along came The Ventures and Nicholson took up electric guitar. When he later came to believe that the Beatles "were the greatest thing ever" and heard area resident Freddie King, his fate was sealed. As a teen he played in such British Invasion-inspired bands as the Valiants, the Catalinas and the Untouchables.
While studying at North Texas State University in nearby Denton, Nicholson fell in with such other musical students as soon-to-be Eagle Don Henley and pianist/producer/arranger Jim Ed Norman, later president of the Warner Bros. Nashville label. He stayed busy by night in club bands, and was also recruited to tour with the Nazz after Todd Rundgren left the group. "They hired me because I had a Marshall stack and a Les Paul," Nicholson recalls with a chuckle. Following a night in 1971 hanging out with Gram Parsons on a swing through Dallas by the American-music pioneer, Nicholson left college and, urged on by Parsons, moved with his band to Los Angeles.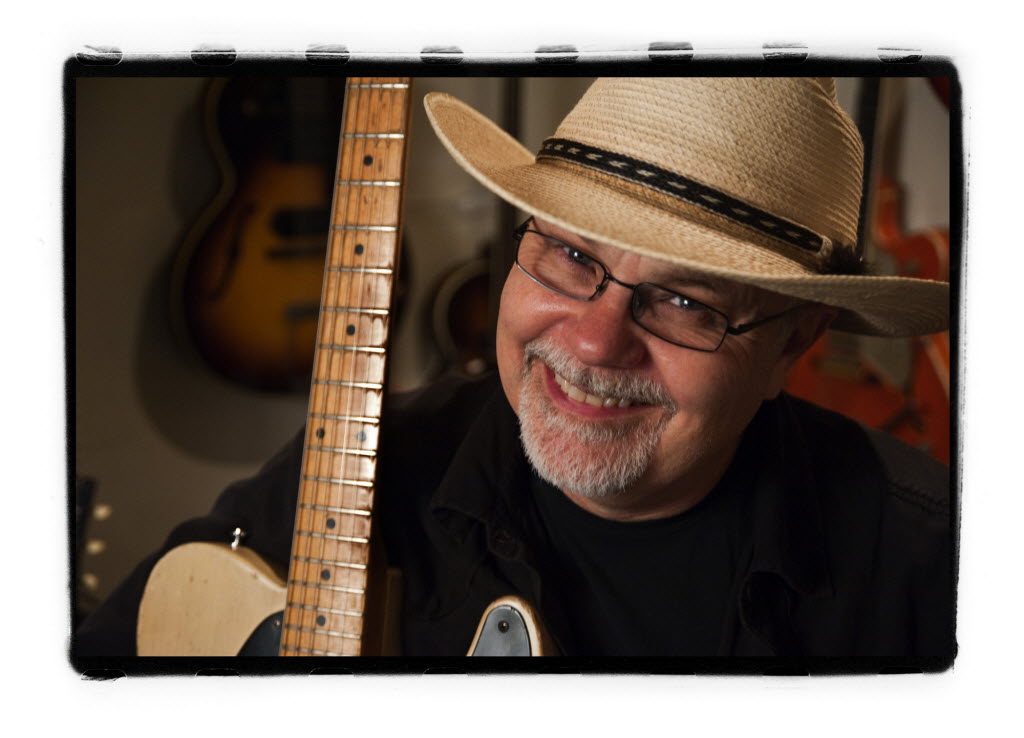 His friends Henley and Norman soon followed as Nicholson went on to win his first publishing deal, scored his debut recorded cover by bluegrass star Doug Dillard, and inked a record deal with Kapp/MCA with his band, Uncle Jim's Music. They rehearsed in the same building as budding star Linda Ronstadt, whose producer John Boylan helmed the first of the band's two albums of Nicholson's songs (with Norman on keyboards for the second), prized by collectors.
Not long after watching Henley join forces with Glenn Frey in Ronstadt's band and then soar to superstardom in The Eagles, Nicholson married his college sweetheart Barbara and headed back to Texas in 1973. Despite the artistic boom in California, "I liked the music back in Texas better," he notes. One reason why was an album by locals and fellow expatriates to L.A. who would also return home, Delbert & Glen (Clark).
Nicholson wound up doing stints as a guitarist in McClinton's band throughout the rest of the 1970s. He also started a group called Hot Sauce that melded country-rock and blues and were sometimes joined by his guitar hero Freddie King at their weekly Sunday residency at Mother Blues in Dallas. He also sharpened his Western swing and country chops taking gigs throughout North Texas, and continued to hone his songwriting skills.
Then Norman tapped a Nicholson song, "Jukebox Argument," for a recording by Mickey Gilley that ended up on the Urban Cowboy 2 soundtrack. His friend then invited him to relocate to Nashville to write for his publishing company in 1980. By 1984 he had joined the roster of legendary writers at Tree Publishing and nabbed his first No. 1 cut with "That's the Thing About Love" by Don Williams. He has since written or co-written scores of country chart songs including such Top 10 gems as "One More Last Chance" (Vince Gill), "The Trouble With the Truth" (Patty Loveless), "She Couldn't Change Me" (Montgomery Gentry) and Reba's "When Love Gets a Hold of You."
Nicholson showcased his skills as a producer on his 1995 solo debut, The Sky Is Not the Limit. Four albums for McClinton followed, two of them Grammy winners (Best Contemporary Blues Album) and another nominated, and to date the longtime friends have written some 40 songs together that Delbert has recorded. His other noteworthy productions include T. Graham Brown's acclaimed Wine Into Water, New Day Dawning by Wynonna and the landmark Reunion by the Judds as well as discs by Chris Knight, Seth Walker and Pam Tillis plus Marcia Ball's latest album, among others.
Soon after arriving in Music City Nicholson did his first session as a guitarist. His credit can be found on numerous albums since, especially when a taste of Texas C&W and blues is called for. He toured out of Nashville in his early years there with Guy Clark, Billy Joe Shaver, Tracy Nelson and Gail Davies until Bobby Bare advised him to leave his band and better spend his time at home writing songs. Now that his sons are grown, Nicholson is back out on the road and with his band Fortunate Sons, who put out an album in 2010, as well as gigging and making a record under his nom de blues Whitey Johnson. As Texas Songbook hits the market, he also gathers together a country band to share stages with Asleep at the Wheel over the summer of 2011.
Texas Songbook follows the form of his previous Nashville Songbook album that collected a number of Nicholson's top country covers in his own versions. Given his Lone Star State roots, his latest disc is a truly special endeavor for the multi-talented musical artist. "I'm really proud of it," he concludes. "It's very important stuff for me. As great as Nashville is and has been to me, it will never take the place of Texas in my heart."