Continuing its tradition as the Northeast's premier summer music and camping festival, The 12th Annual Gathering of the Vibes taking place August 9th through August 12th at Seaside Park in Bridgeport, CT—is proud to announce additional artists to supplement its already diverse line-up.  New additions include former Grateful Dead drummer Mickey Hart with The Mickey Hart Band; bass virtuoso Les Claypool; funk legends George Clinton and Parliament Funkadelic; Allman Brothers Band alum Dickey Betts and Great Southern; Zero featuring Steve Kimock; roots reggae favorites The Wailers; Donna Jean (Godchaux-MacKay) and The Tricksters ; Keller Williams and the Keels; U-MELT; John Brown's Body; Martin Sexton; Railroad Earth; Strangefolk; Ryan Montbleau Band and Chuch.
These bands join the previously released lineup of Grateful Dead guitarist Bob Weir with his band Ratdog; 5-Time Grammy Award Winner Buddy Guy; Latin rockers Los Lobos; Assembly of Dust; Bridgeport's own Deep Banana Blackout; and New Orleans' Dirty Dozen Brass Band. San Francisco icon Wavy Gravy will once again serve as Master of Ceremonies.  Deep Banana Blackout will team with George Clinton and Parliament Funkadelic to offer a special tribute to The Godfather of Soul, James Brown, at the event.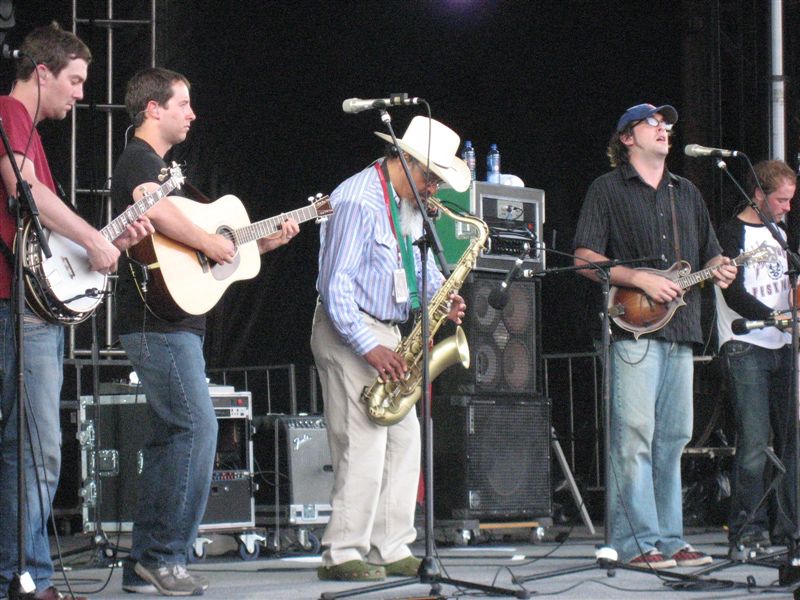 Seaside Park was donated to the City of Bridgeport by circus impresario PT Barnum in 1875 and was home to Gathering of the Vibes in 1999 and 2000.  After a recent multi-million dollar renovation, Seaside Park is ready to once again host the festival. Bridgeport Mayor John Fabrizi said, "The color and vibrancy of the Vibes is a perfect fit for our renovated park and beautiful beachfront, and would no doubt make Mr. Barnum very proud. We're thrilled that Gathering of the Vibes is returning home to Bridgeport."  Vibes Executive Director Ken Hays added, "We missed Bridgeport while the Seaside Park renovation took place these last several years.  We're honored that the city has welcomed us back and look forward to showcasing Bridgeport to music fans from across the country."
Gathering of the Vibes is an all-ages, camp-next-to-your-car event, with on-site food, beverage, and arts and crafts vendors.  The Kid's Corner provides entertainment options for the youngest of attendees.  Over twenty bands will appear on two main stages overlooking Long Island Sound.  A third stage, the Seaside Beach Stage, will feature over a dozen local and emerging artists on the waterfront.
Gathering of the Vibes tickets are now on sale now or by calling 203.226.8749.  Advance-sale Weekend Camping Passes are available for $140.00.  Children 12 and under are admitted at no charge. Gates officially open on Friday, August 10, although attendees are welcome to set up camp on Thursday, August 9 for an additional twenty dollars per car.  A special tribute to Grateful Dead frontman Jerry Garcia by Dark Star Orchestra is scheduled for early arrivals on Thursday night, the 12th anniversary of his death.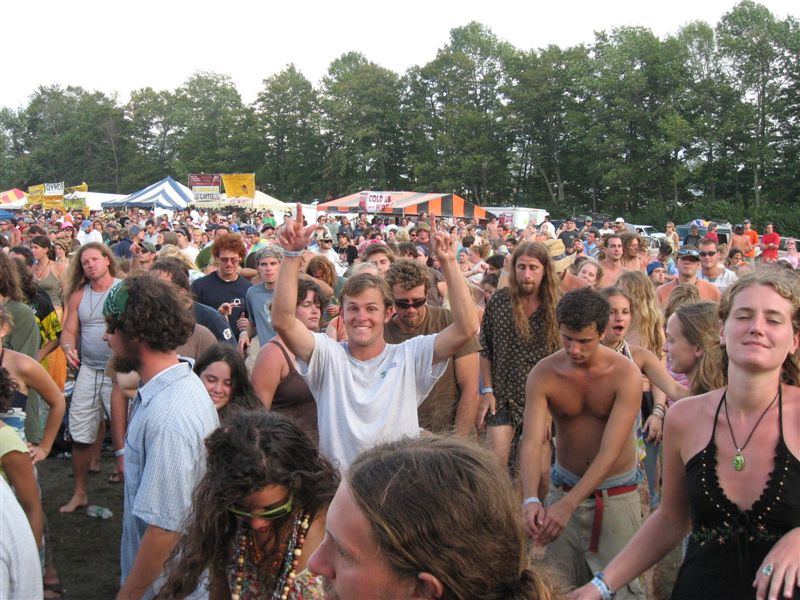 Gathering of the Vibes began in 1996 as a celebration of the life of Jerry Garcia, who died the previous August.  Initially named Deadhead Heaven, the festival provided a forum for fans across the country to remember the counterculture icon.  In each of its 12 years, Gathering of the Vibes has paired legendary artists with emerging acts to appeal to a wide cross-section of music fans.
Check out Grateful Web coverage by Chris Olson of the 2005 Gathering of the Vibes & 2006 coverage by Jim Bo.  Grateful Web will again be on-hand to cover this years upcoming Gathering of the Vibes 2007.