It dawned on me half a year before I boarded a plane to Chicago for the final three Dead shows. The King Sooper's (Western Union) teller laughed when I told him why I needed seven money orders to purchase, potentially, just three tickets. "So there are different price points for various seating levels. Accordingly, there's a higher probability that the ticketing folks will grant my request if I send $95.50 for upper reserved and then a separate $20 for pit tickets, so if they give me the reserved, they can just return my $20 money orders for…" At this point, he chuckled, but it was one of those "Sorry I asked" sort of laughs. So I cut myself off, thanked him, drove home, and spent the next four hours decorating an envelope. When I finished, a little voice in my head started to say, "This is quite the production just to get tickets for a few shows." I think it was a defense mechanism, my half-hearted effort to soften the blow for inevitable disappointment. The only time I've ever had luck in any sort of lottery system was in junior high. My name was pulled in a school-wide fundraising raffle, and I won two tickets to see Michael Jordan and The Chicago Bulls at The Madhouse on Madison. My dad and I sat 18 rows up, at half court.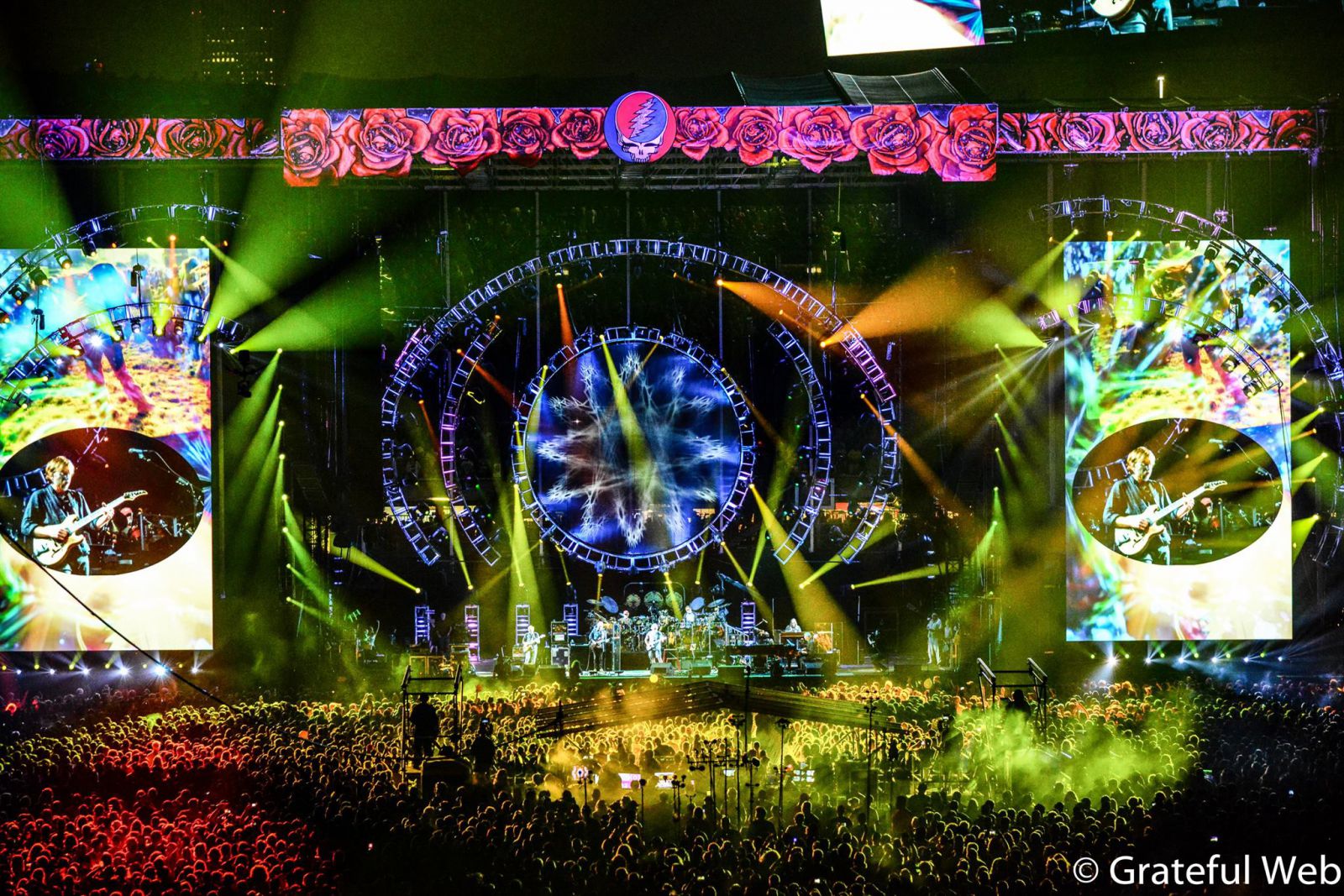 When I arrived at the post office the next day, only to see 12 Deadheads ahead of me in line at a suburban Denver USPS, I tried to remain positive, but it was difficult. I actually found far more comfort in feigned apathy. "It's not that big of a deal. It's going to be a hassle anyway for a production this unwieldy." Though I never actively participated in the insanity that unfolded across Grateful Dead message boards, I furiously pored over the rationalizations people were already starting to make. Weeks before the final decisions were emailed to Deadheads across the country, and the world for that matter, I took solace in the litany of excuses being generated to cushion the blow. I didn't exactly adopt them, but it felt good to read them. Examples:
"Trey's not the right man for the job. Couldn't they find someone, anyone else, to ascend to Jerry's role?'
"The promoters are the most greedy, selfish, money-grubbing assholes imaginable. I refuse to participate in their fiefdom."
"You know what's going to happen? The secondary market is going to be flooded with tickets going for thousands of dollars. The monied class will take over Soldier Field, leaving real Deadheads high and dry. It's going to kill the spirit of the weekend."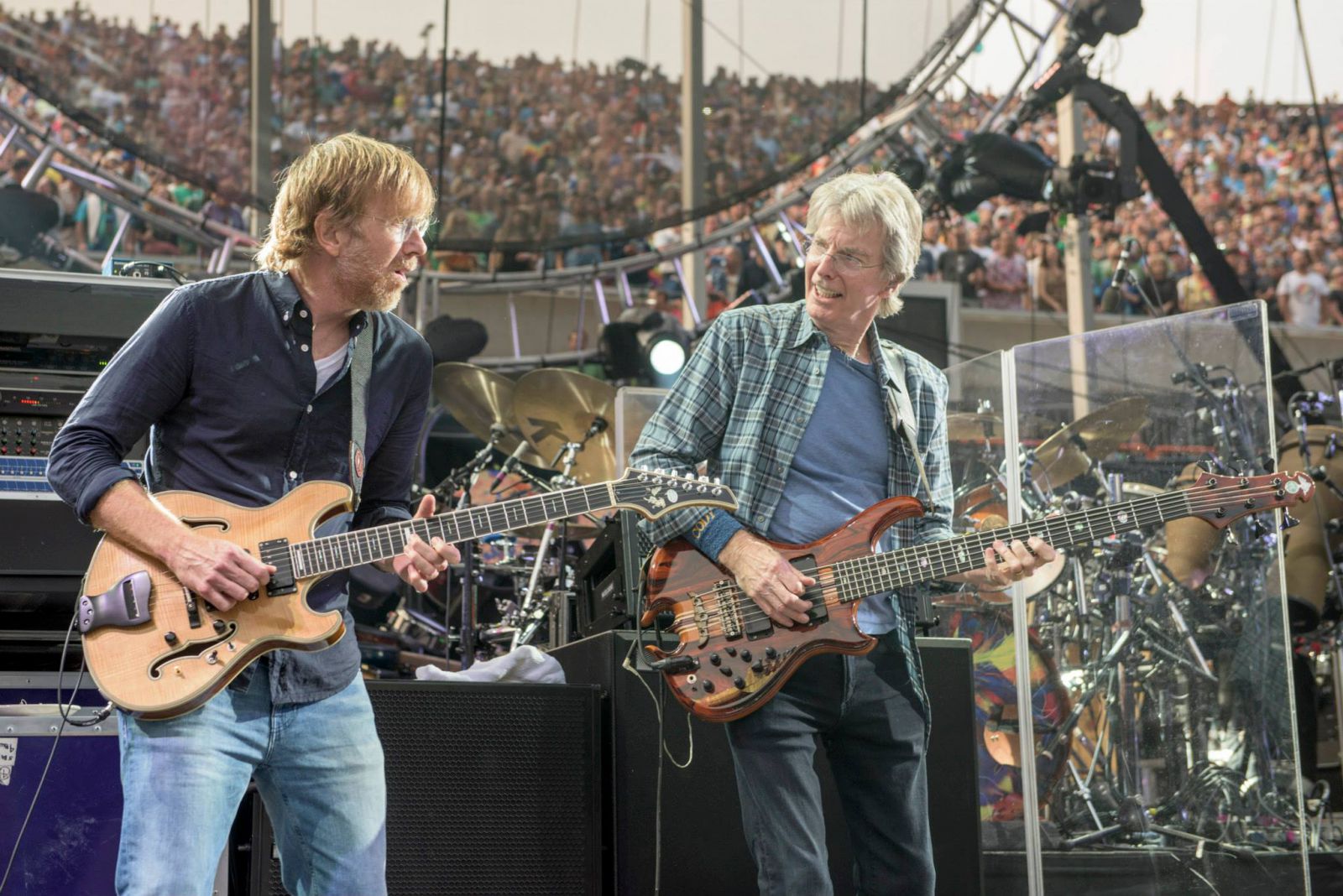 The emotional mitigation kept piling up, from blog posts and message boarding to even a few ridiculous calls to boycott the show. If you want to see an early clearinghouse, and really the best predictive summation, of "the furor," there's no better encapsulation than the  "Trey-isn't-worthy-to-tie-Jerry's-shoes" Hitler parody (it is beyond funny). And then emotions boiled over once GDTS began releasing, by email, the yea or nay fates of the many tens of thousands who spent serious time and resources on their mail order requests. The lucky ones posted terse exclamations of joy, but then quietly faded into the background to avoid the appearance of excessive gloating. The fans who were sent denials continued to feed the tidal wave of pooh-poohing.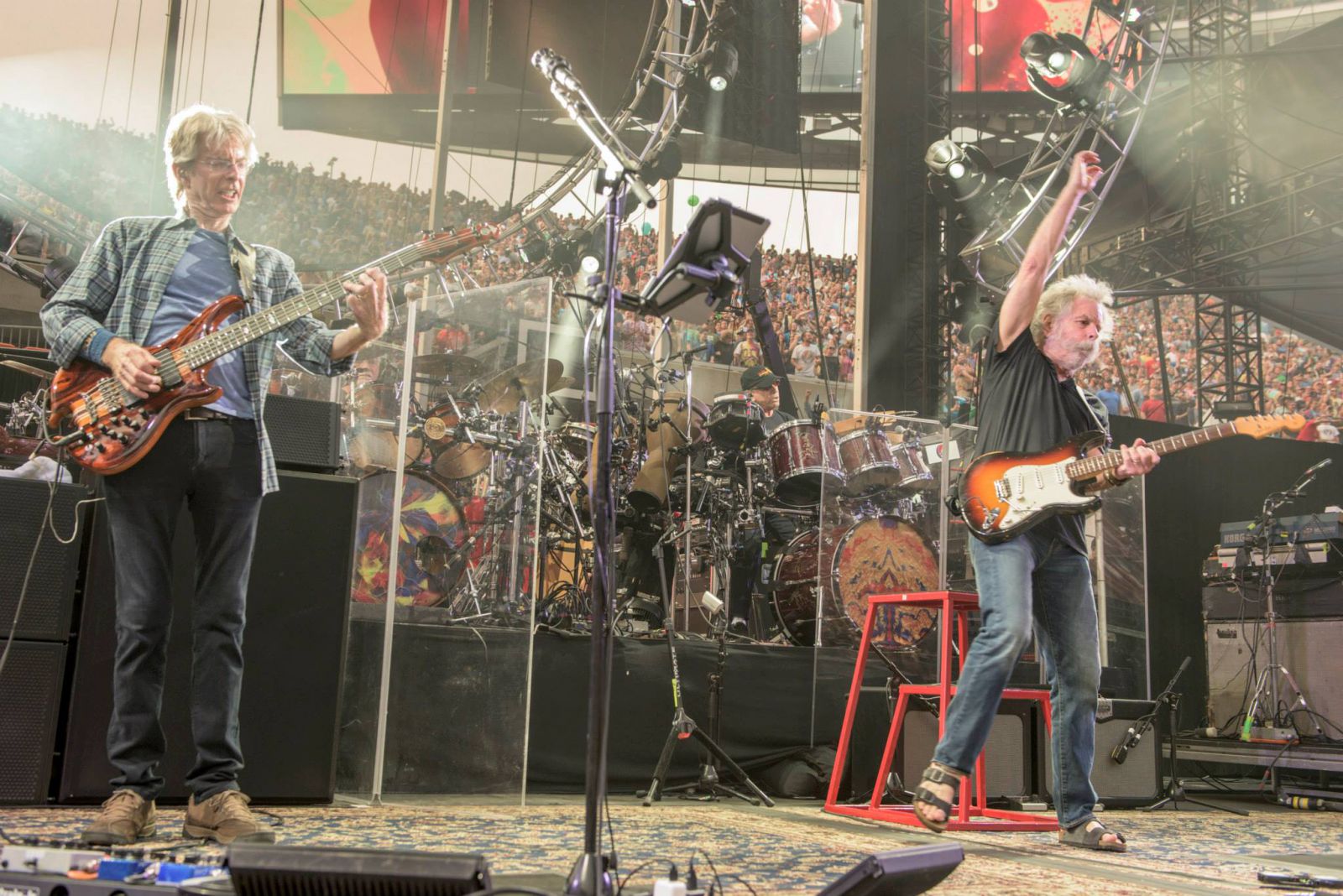 I was one of the lucky, supposedly 10%, whose ticket request was granted. But I never stopped reading the mounting recriminations from those who were simultaneously angry and crestfallen. By now, if you were one of those who could not get tickets through GDTS, The Depraved Lords of the Underworld (Ticketmaster), or the second-hand market, you may still be pissed. But it's likely that you forked over money to watch at least one of the live telecasts. Maybe you weren't willing to do that and decided to go old-school, sampling one of the couple dozen AUDs captured in the taper section. And I'm sure there are even a few of you out there who truly did boycott the entire extravaganza. For all of you out there who wanted to be at Soldier Field, but were shut out, you'll want to read on. Even if you were at Soldier Field, you might also want to keep going. You have surely heard and read about the music in great detail. I will be doing something a little different. I will be addressing, one-by-one, the most common complaints, rationalizations, and justifications that attempted to turn the bitter disappointment of ticket denial into apathy…resentment into jaded aloofness…"Fuck this bullshit!!! into "Meh…" I was there. Hence, I will either debunk the eight most prominent myths surrounding the Grateful Dead's final three shows at Soldier Field or, conversely, affirm their underlying truth. A few will be directly related to the music, but the majority will address the tangential business and logistical execution of the weekend. Every single one will be accurate (just joking – feel free to disagree).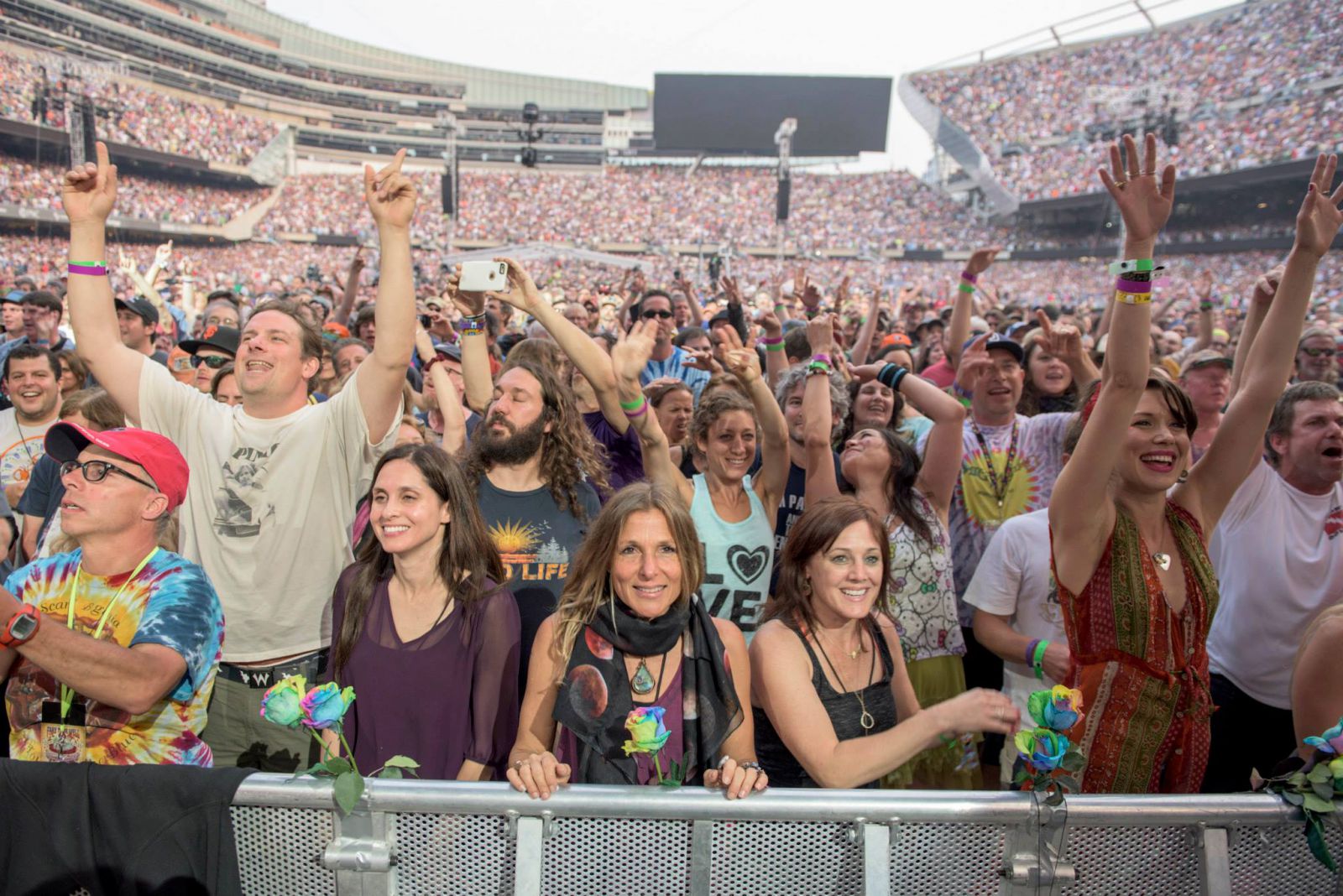 1) "They might as well hire Justin Bieber" or "Are you f'ing kidding me? Trey Anastasio! Is this some sort of cosmic joke?" #AnyoneButTrey.
This one is easy. Ask pretty much anybody in attendance who originally scoffed at the idea that the Phish guitarist could fill the biggest shoes on the biggest stage. I'll bet even the person who created the aforementioned Hitler tirade would now give Trey his due. Fact (opinion): Trey was the hero of the weekend. He learned over 80 songs and, time and again, blew away even hardened Deadheads who expected very little from him. Friday evening I was no more than 25 feet back from the stage, riding the center rail of the west pit. In other words, I was in the thick of it. Box of Rain was a pretty weak, if not obvious, opener, bridging July 9, 1995, to July 3, 2015. But then all hell broke loose when the ensuing jam segued into Jack Straw.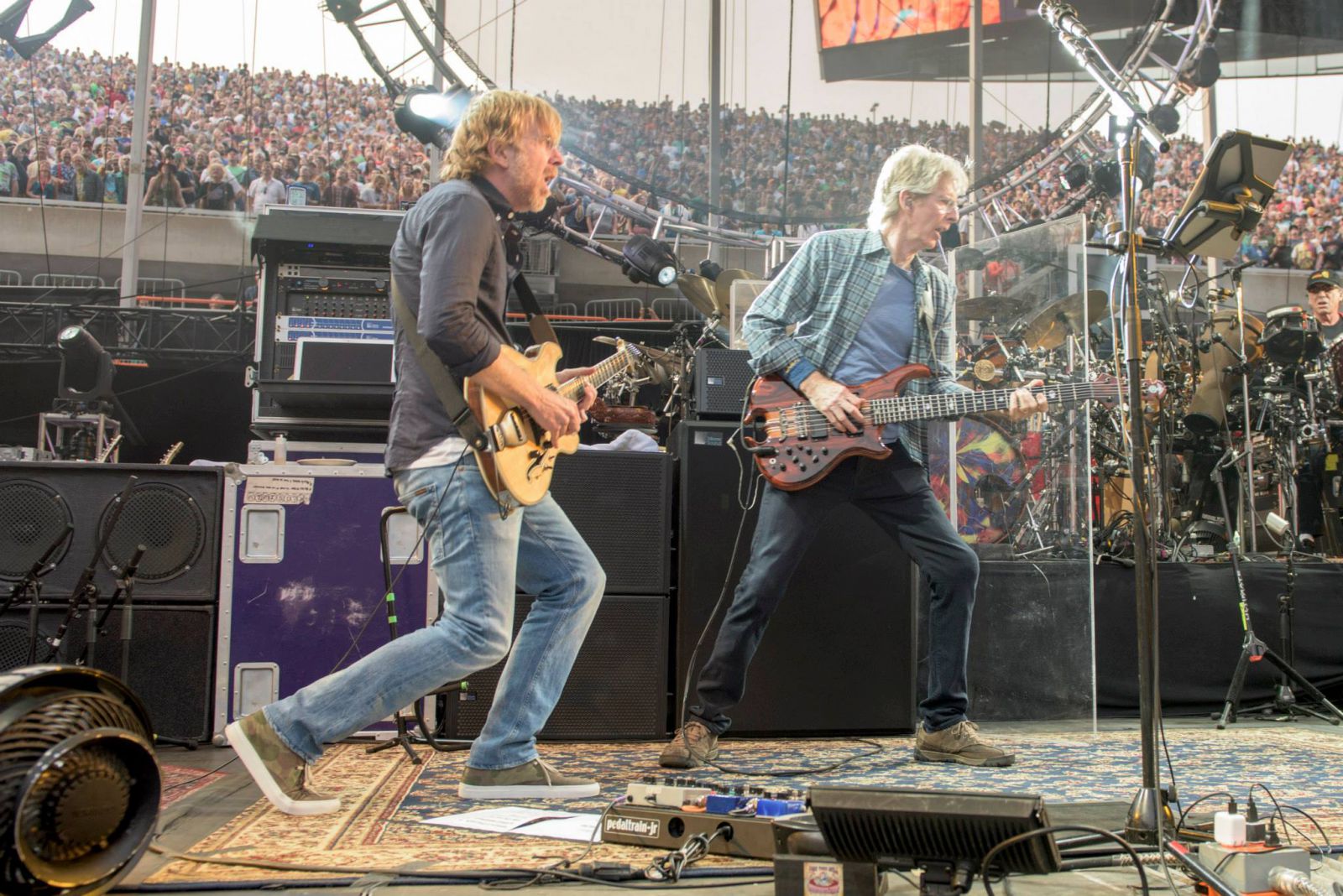 Full disclosure; I am a Deadhead to the core who also maintains an eternal love for Phish. So while I have a great respect for him, I'm not coming at this as someone who is partial to Trey over Jerry. I also realize that, for some, never the twain shall meet. But once Trey broke into the Jack Straw solo, there wasn't much doubt left to cast. Almost immediately, he began staring at the way back of the stadium, his mouth curved as if to blow a bubble, his entire countenance relaxed, happy, and confident. Trey boasted his full-on "O-face" as he ripped a rainbow-beveled rock 'n' roll solo that put a charge into the 70,000+ in attendance. I was in heaven. Even Bill Walton, who seems to have a permanent smile plastered across his face, grinned even wider in the east pit, swinging his arms with pure abandon as Trey put everyone on notice. Time and again, he was called upon to crush it, and he did – whether the Dead were playing scorchers like Scarlet Begonias, Deal, or China>Rider, ballads like Stella Blue, or mid-tempo staples like Estimated Prophet, Trey was the catalyst who seemed to motivate the rest of the band. Hell, he ingratiated Lost Sailor>Saint of Circumstance to me (and maybe even to Billy, who roundly panned this combo in his new autobiography), which is a feat in and of itself.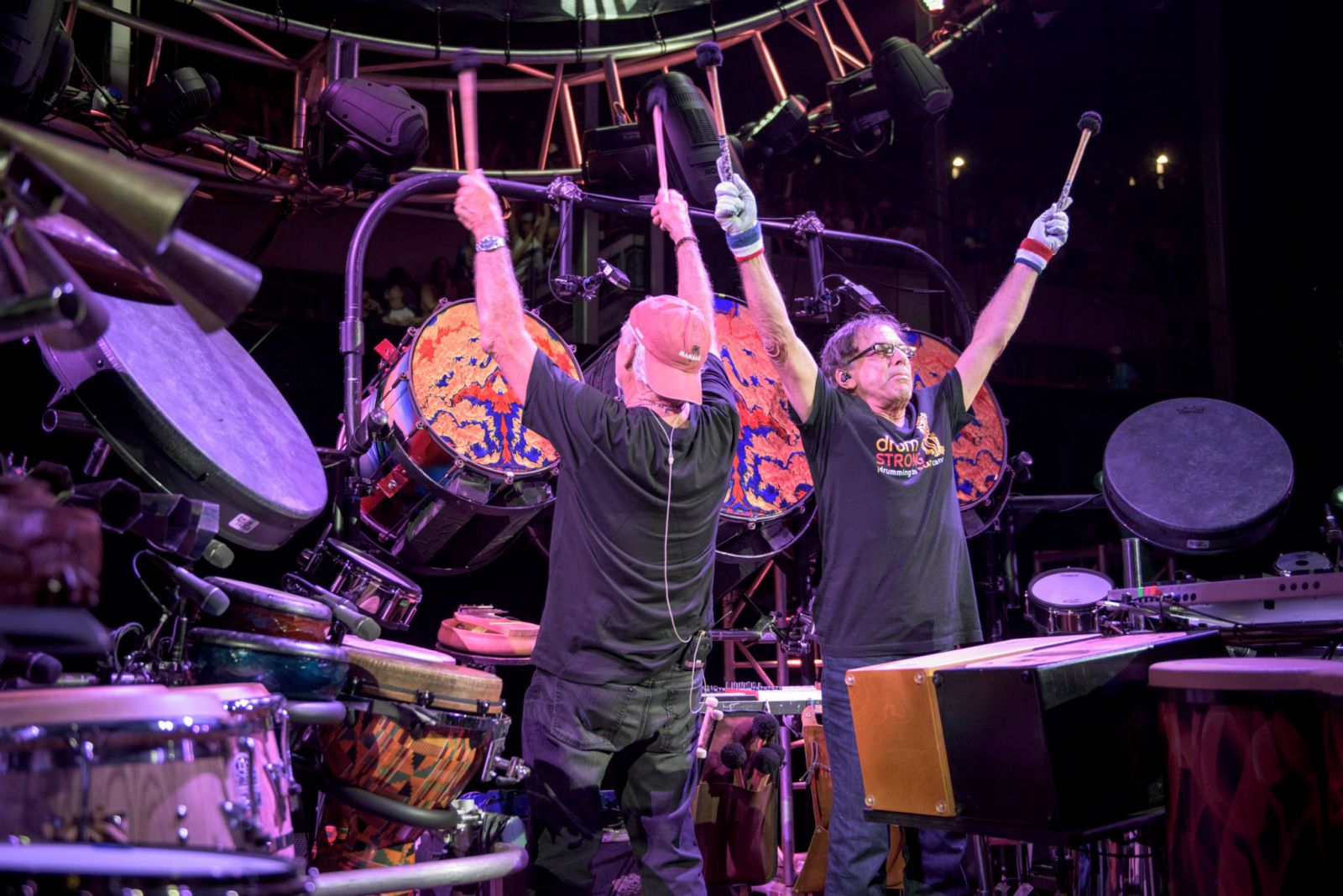 At the airport in Denver, a guy on my flight wore a "Let Trey Sing" shirt. This movement seemed to gain steam all over social media and outside of Soldier Field. Though I'd take Trey's vocals over Phil's every day of the week and twice on Saturday, they were never amazing. He doesn't have the prowess to fully voice songs like Althea and Bertha but adequately filled the role. And it also seemed like Bruce Hornsby would frequently alternate verses with him to boost the overall vocal presence.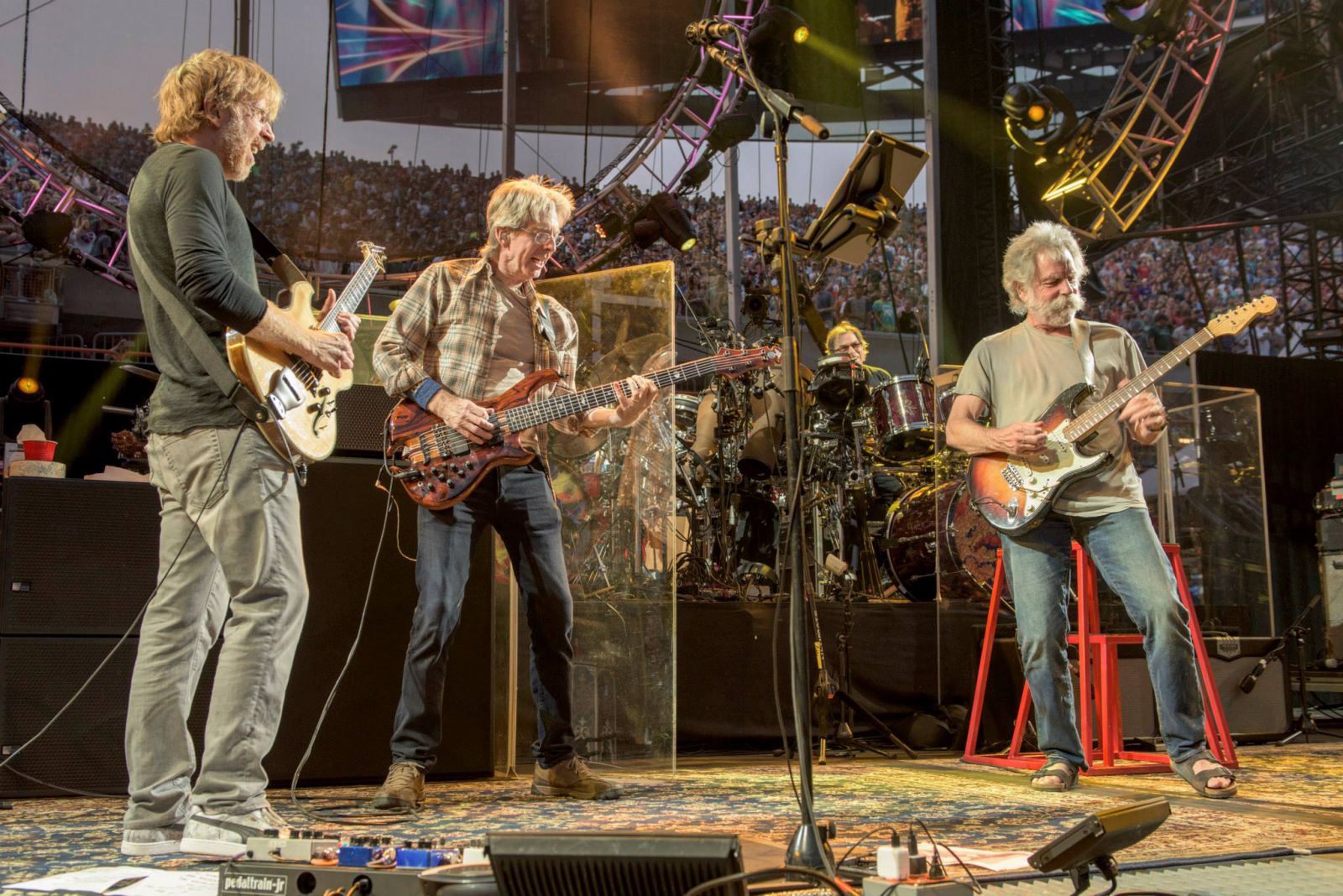 For the final Attics of My Life encore, individual pictures of all seven performing members were projected for the stadium to see. When Trey's image arose, the capacity crowd roared in appreciation. The only person who received a louder ovation was Bobby. Trey won some real converts this past weekend.
Verdict: Total Myth
2) & 3): "Ticket prices will be insane now! The only people that can afford to go will be Phish Head Trustafarians" or "The scene will suck when the monied-class takes over Soldier Field" #PricedOutOfTheMarket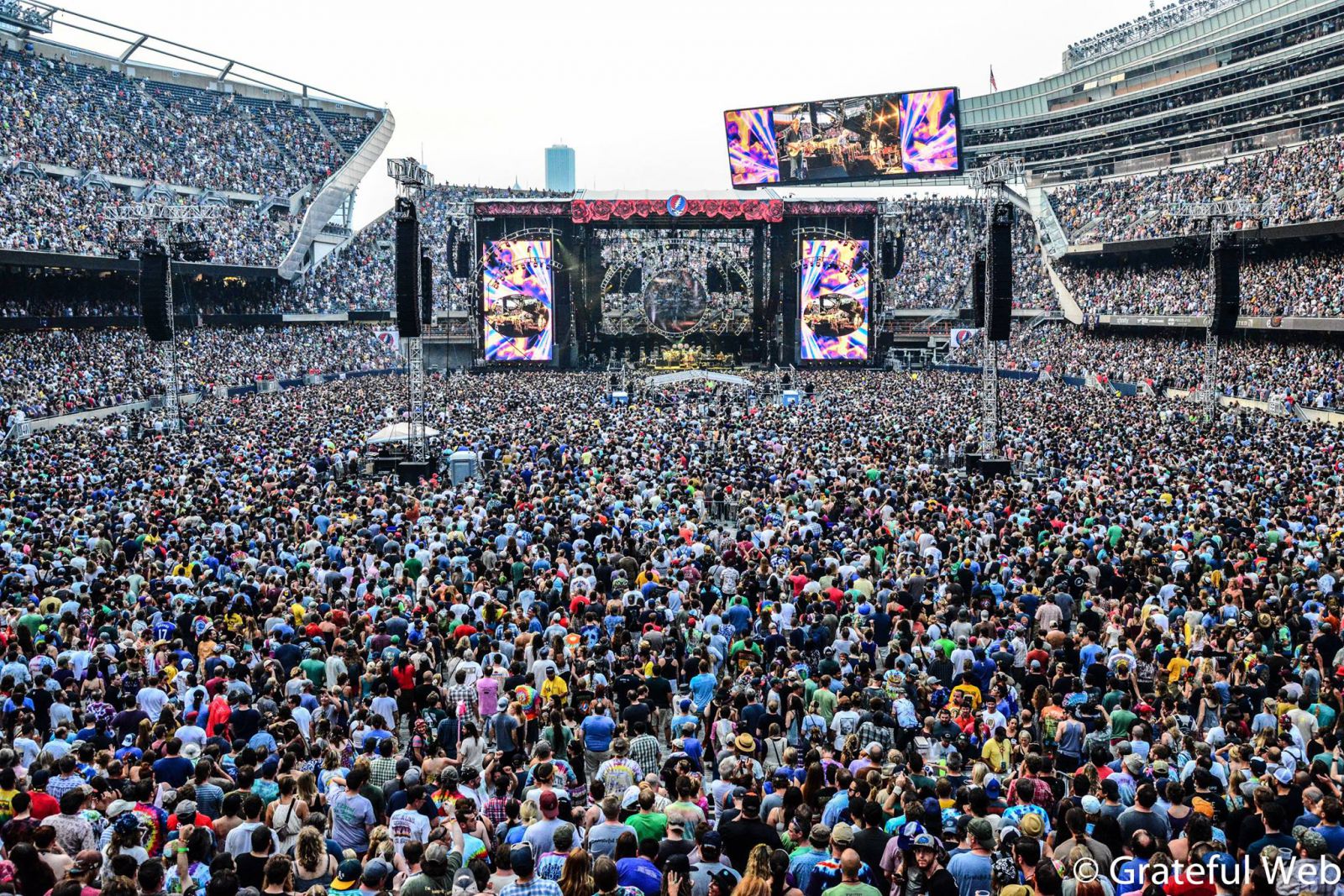 Originally, I had these as separate categories, but felt it necessary to combine them. Seriously, if you haven't seen the Hitler parody, you need to go watch it, then return to this review ("Oh God I can see it now…spun college kids walking around selling $15 hits of acid. Hey bro need a balloon, 3 for 20, no deals 'bro.'")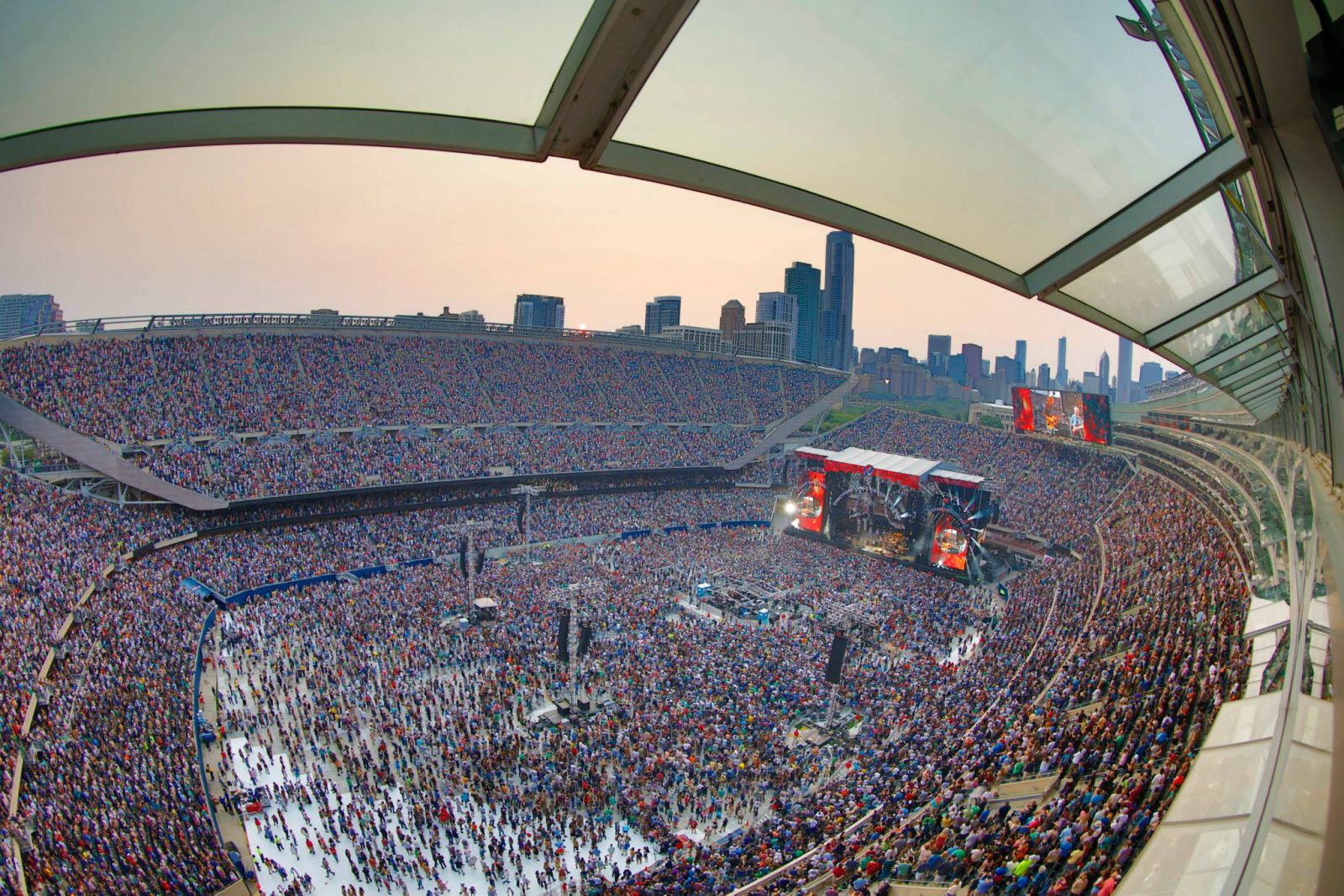 So there were concerns that a) Phish fans more loyal to Trey than Jerry would somehow adulterate the scene for the real Deadheads and B) Due to a very finite number of shows, the secondary market explosion would relegate true, but monetarily strapped, believers to a mini-couch tour while flooding Soldier Field with rich wannabes.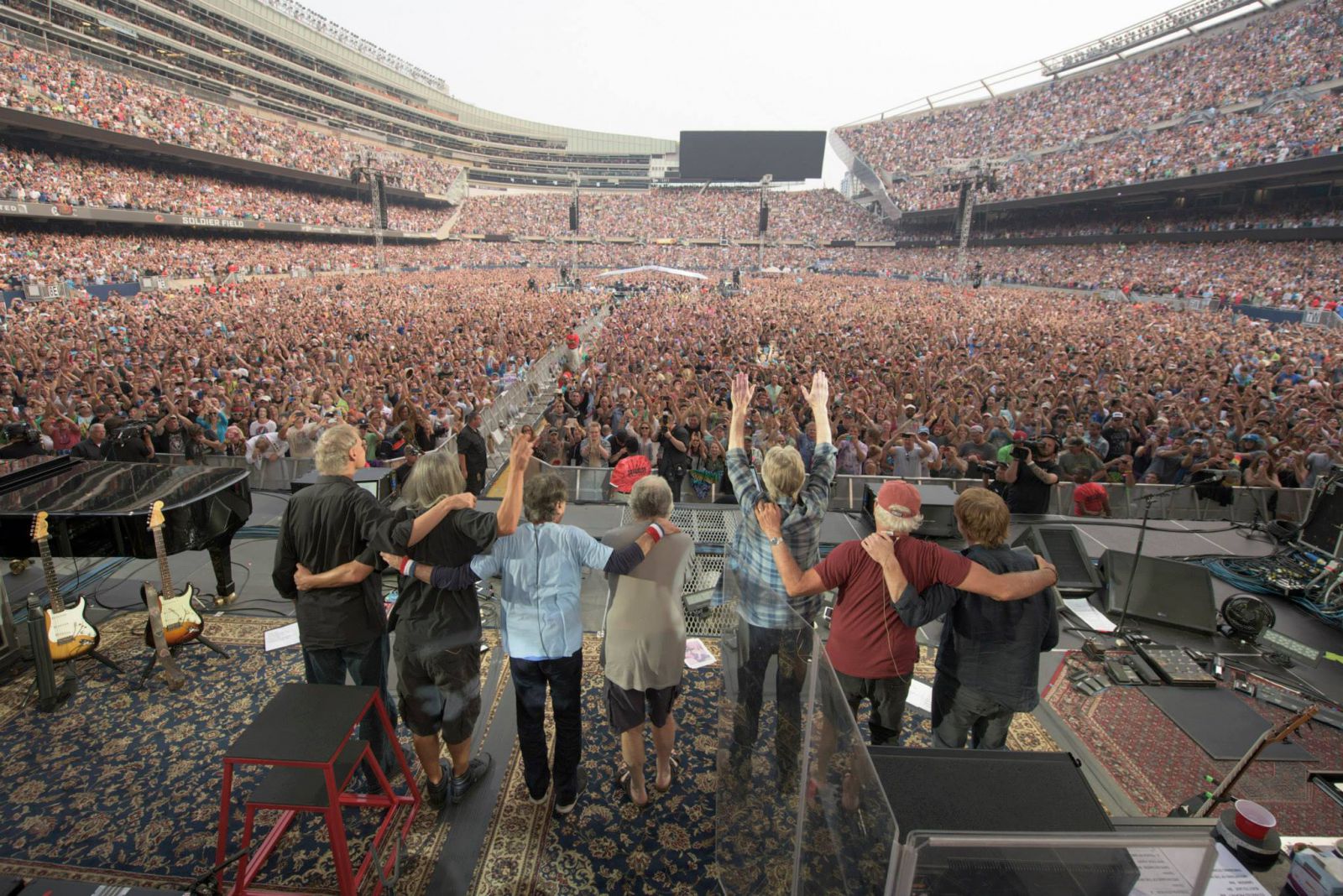 There was a small, but highly visible, fraction of boorish assholes at the show. Which is not surprising, given how many people there were in attendance. Whether it's fair to make this leap or not, I'm going to do it. The preponderance of out-of-control douchebags and hostile drunks were young. Like, in their '20s. Fair or not, I'm going out on a limb and positing that they were mostly Phish fans. I've been seeing Phish since '99 and Dead incarnations since '01. This behavior, which I've witnessed too many times to count, is far more endemic in Phish crowds. "An example?" you ask. We met an incredibly chill group of Deadheads from Atlanta and scoped out the perfect spot both Saturday and Sunday. We were facing right up against the back gate of the "friends and family section" of the pit – lots of dancing room, comparably good acoustics, and pretty decent sightlines. On the last night during setbreak, a girl no more than 27 years old asked if she could hang out in a space one of my new Atlanta friends vacated to answer the call of nature. I can be territorial, but she didn't seem drunk or out to lunch. So I assented. She didn't have the wristband one needed to be in the pit (which should have been a red flag), but then, after a few minutes, lifted her foot in the air and asked me to give her a boost over the barrier. At that point, I shifted.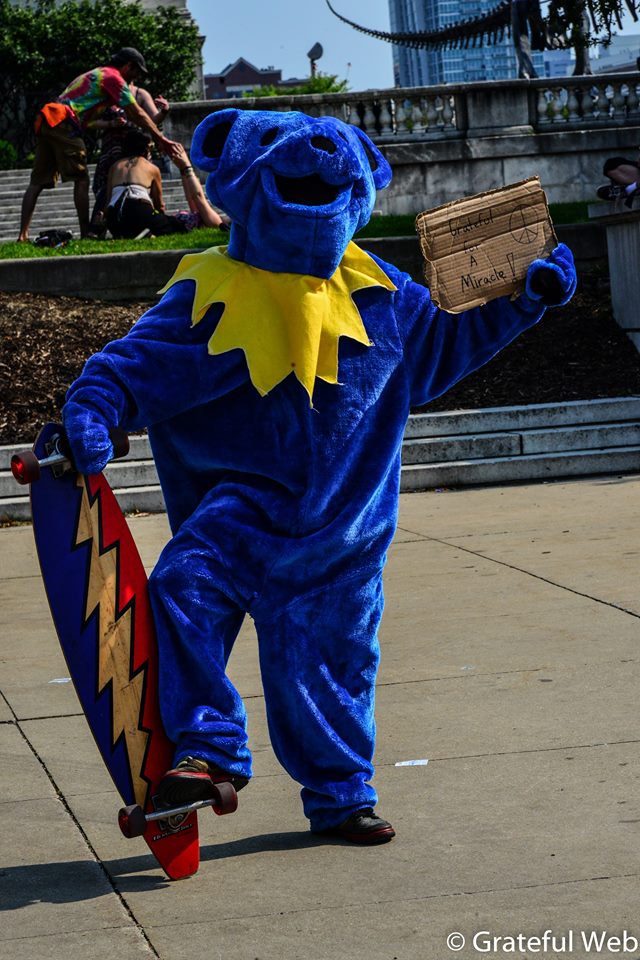 "Do you have a wristband to be in the pit?"
"No."
"Then my answer is 'hell no' – you shouldn't even be down here."
"But I haven't been up close all weekend long!"
I swear on my life, that's what she said, as if it was her God-given right to be wherever she damn-well pleased. But the entitlement didn't end there. My Atlanta friend returned, and I told her bluntly,
"Get the fuck out of here! I'm done being nice."
And this piece of work adamantly refuses, so three of us have to nudge her, albeit gently, from our real estate as she is throwing elbows like Kevin Garnett in a foul mood. Not a drop of shame or compunction in her entire body – she probably thought we were imposing on her. She wasn't alone – there were hundreds of people trying to scam their way closer to the stage, and not all of them were distinctly young Phish fans. But most of them were. By Sunday, most security personnel gave up trying to corral the barrier-jumpers. I don't blame them – they're not paid enough to deal with that shit.
And the whole prediction about hordes of Phish fans selling doses and balloons was eerily accurate. I couldn't walk 20 feet along the concourse without hearing some college-aged beanpole with a beard mumbling "Doses, doses," though given the abundant supply, prices quickly plummeted to $5 a hit. Outside Soldier Field, especially after the show, both locals and strung-out college kids were selling nitrous balloons with impunity. There was a large police and security presence, but you can only line a three-mile walk with so many uniforms.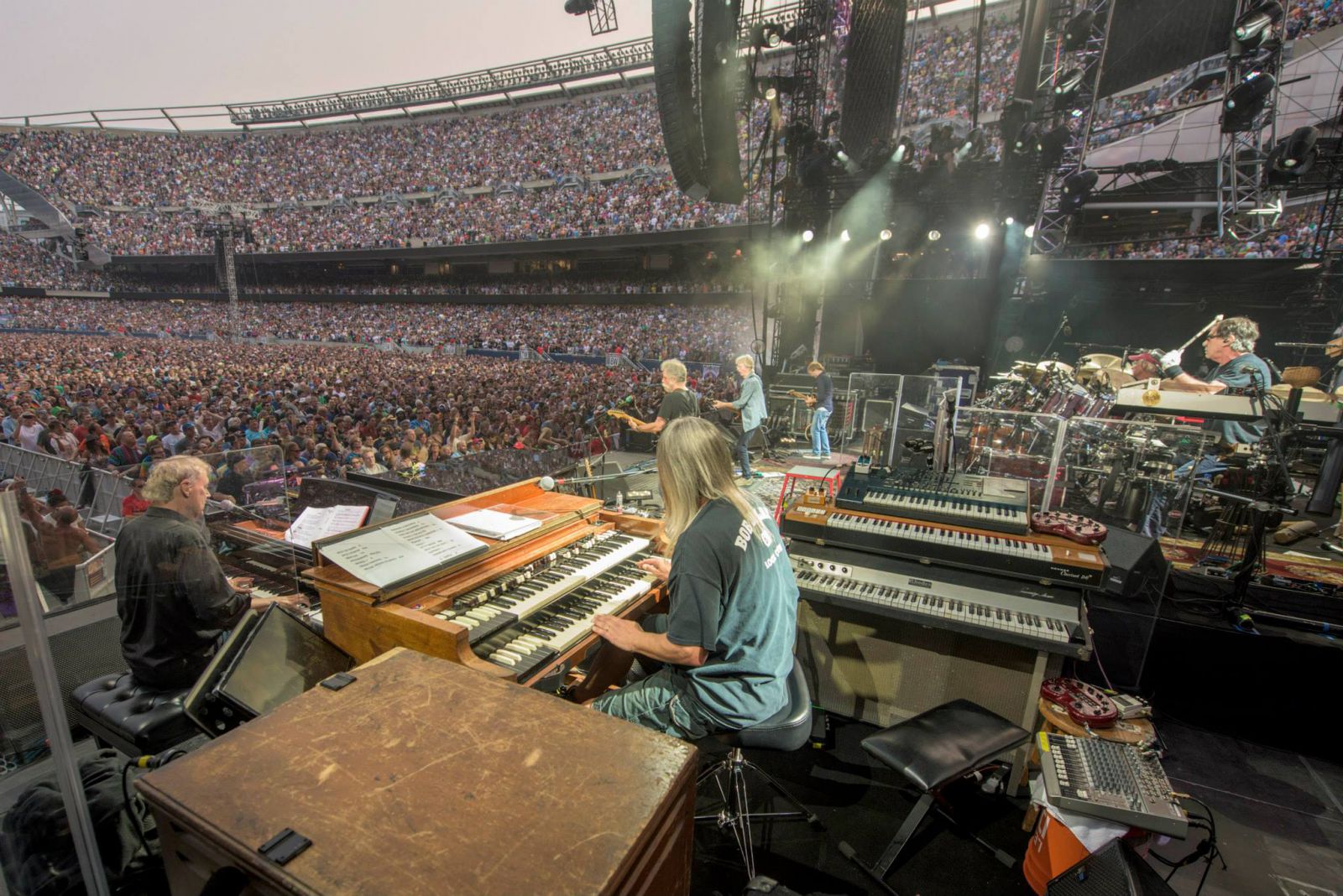 So now we get to one of the overarching gripes that came about as soon as these three shows were announced: what's to come of the (financially) unendowed? And will the festivities be authentic with so many rich posers invading the scene? The only way I can answer the former question is to say, I knew more than a few people, and met dozens more, that were obviously not trust-fund babies or hedge fund managers. They had regular jobs and either got lucky in the mail-order lottery or scraped together some of their savings to pay a premium on the secondary market. Soldier Field was raucous, and the only real "posers" I witnessed were in the family and friends section immediately in front of us. Lots of people in that section were into the music. Trixie Garcia welled up with emotion before Sunday's show and Mike Gordon, clad in full denim, may have had his own soundboard feed (or, conversely, very fancy earplugs). But there was a salient faction of women more interested in besieging John Mayer with selfie requests than listening to the music (as a side note, Mayer was really grooving on Sunday, at one point even mouthing the lead guitar parts during Estimated into his friend's ear, all the while dancing). A minor contingent of men preferred to talk to each rather than focus on the show. But other than that, wherever I walked around, the crowd was fully invested. Even the shithead Phish loyalists who never want for anything were undoubtedly getting down. The vibe didn't appear to suffer at all due to the price of tickets (both initially at face value, but more so at StubHub and the like).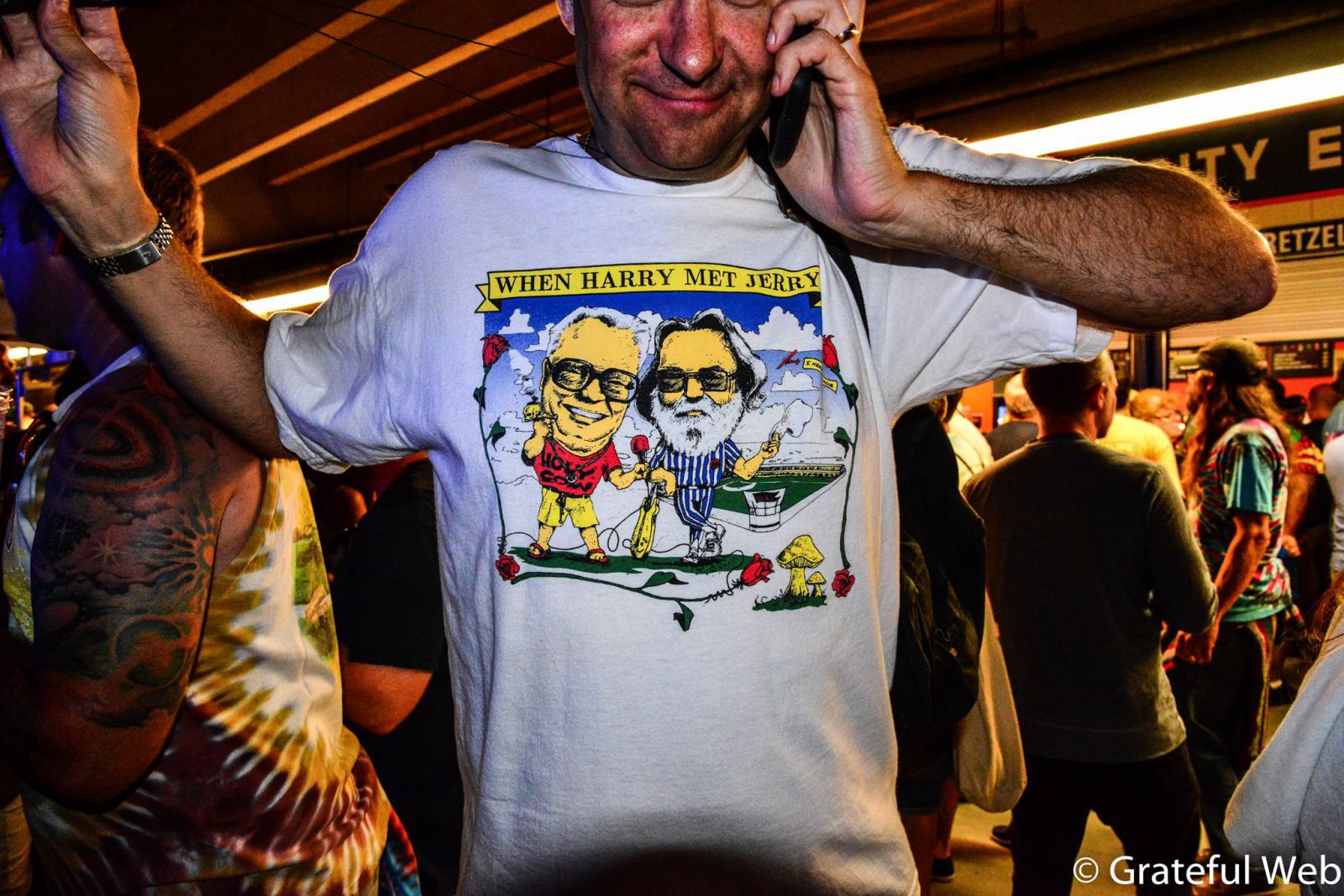 Verdict (small, but noticeable, contingent of Phish fans acting like lummoxes): Mostly True
Verdict (affluent posers sucking the energy out of the scene): Total Myth
4): Let's face it, Soldier Field in downtown Chicago on Independence Day weekend is going to be a hassle or "Why am I still walking?" #LogisticalNightmare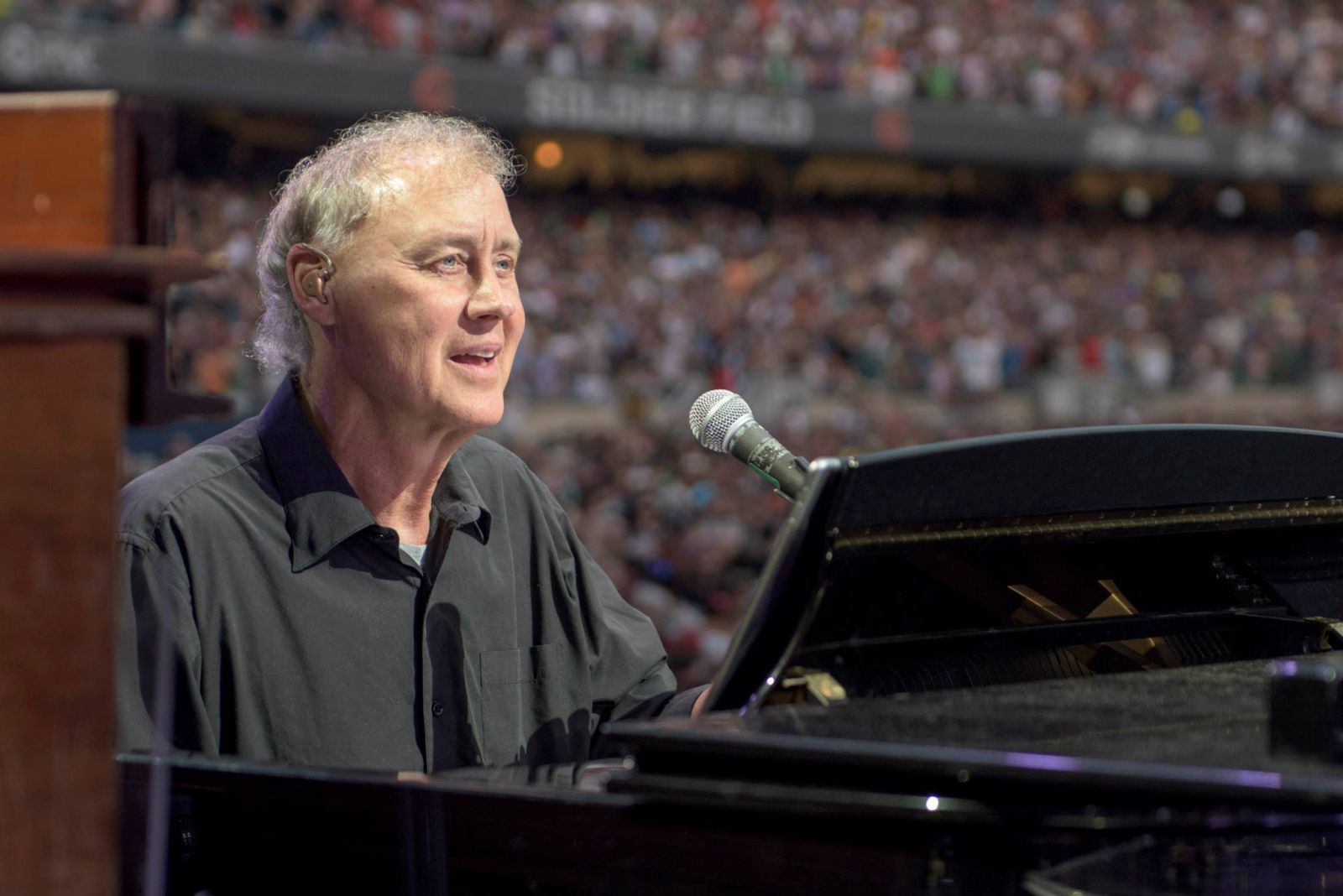 Okay, Soldier Field is the tiniest bit southeast of downtown Chicago, but let's not split hairs. Like many people staying in the Loop or further North, I took the Red Line (Elevated train/subway system) to Roosevelt, walked all the way south to 18th, and navigated the zig-zag bridge over LSD (Lake Shore Drive, get your head out of the gutter). The walk from the El stop to the Soldier Field entrance felt like a good three and a half miles, though it could've been less. My feet told me it was a long trek. Walking back to the Roosevelt station was less arduous because we exited out of the north side of the stadium. But unless you had some major cash to pay a cabbie or Uber driver to drop you off a quarter mile from the stadium, you were hoofing it. Pretty much 95% of all vehicles couldn't park within a mile or two radius either, not that most people could afford $50 - $75 to do so.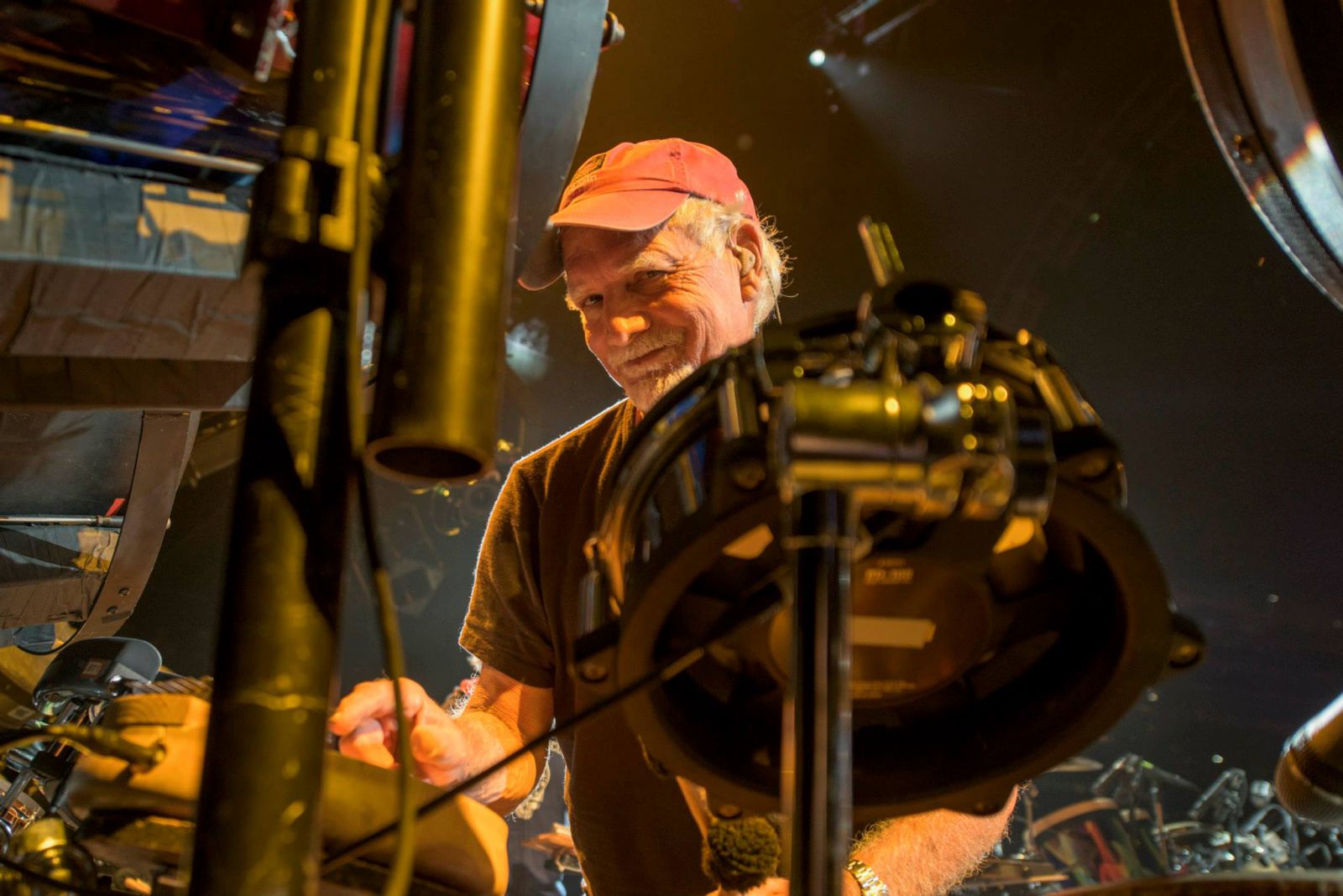 Add that mileage to being on your feet for five to six hours (unless you arrived at "game time"), and you have a recipe for some very sore and aching bodies. You could see the limp in many a Deadhead's gait when they were walking out of the show and you could hear the audible complaints: "My feet are killing me", "My back is in knots", "I think my ankles are swollen" were all common refrains I heard over and over as we walked and then boarded the Red Line to return "home" for the evening. You're herded from one place to the next, like cattle, outside the stadium, and it wasn't abnormal to hear people start "mooing" in jest by Saturday night.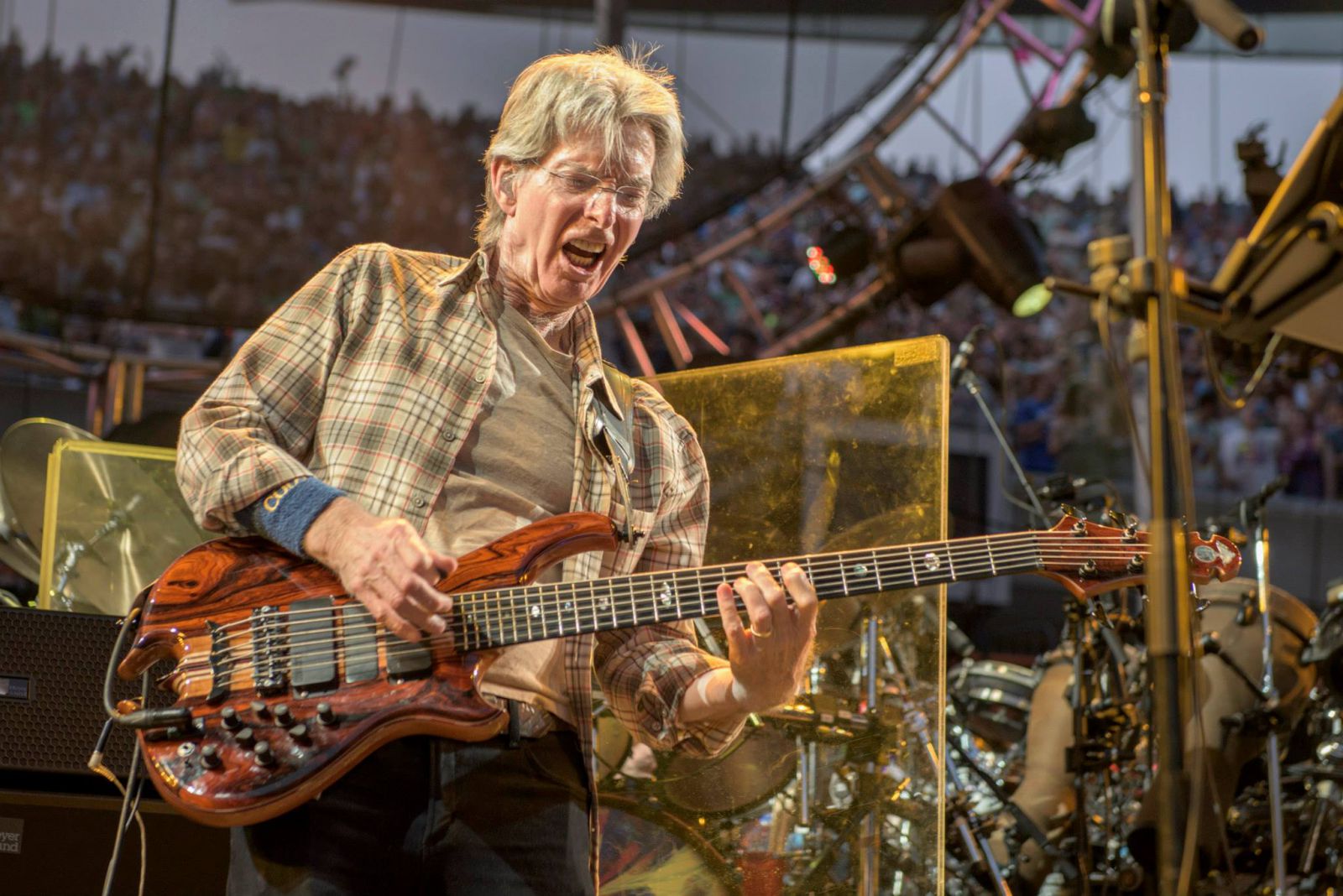 But that was just part of the paucity of pragmatic planning. If you waited until setbreak to hit the loo, you were waiting in line for half an hour, minimum – women and men. Soldier Field wasn't meant to hold the concert capacity that descended on it this past weekend. If you were in the pit or further back in the general admission field area, it might take you a solid 15-20 minutes just to reach the friggin' line for the bathrooms. There seemed to be a small market correction on Saturday and Sunday, with people choosing to hit the head at various times during the first set, but it didn't make a huge dent. I walked the concourse to get from the west to the east end to see a friend during setbreak on Sunday – wall-to-wall human traffic in a humidor. Glad I did it, though. And the bathrooms would put your average sauna to shame. Not that it was hot in Chicago – the weather was actually rather perfect. Human heat, sweat, and body odor mixed in oh so malodorous harmony to spike temperatures inside the stadium. Getting into Soldier Field was rather easy if you showed up anytime before 6:30. Security was almost too lax, hardly peeking in bags. But arrive closer to show time, and you were filtering into a bottleneck of bodies.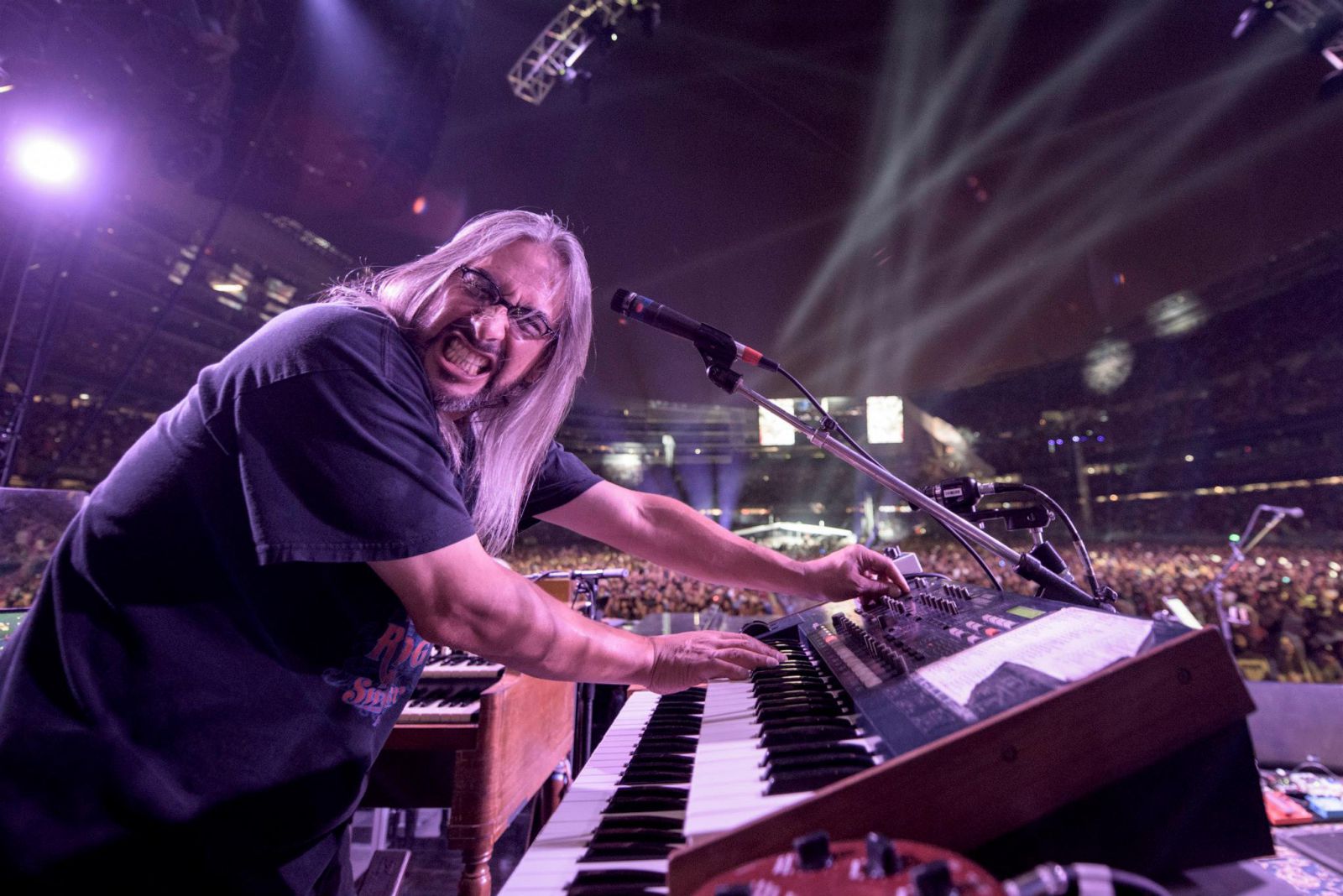 I will say this, though; there was room to dance in a ton of places on the field. If you needed room and weren't in the first ten rows of the pit, you could find it. I don't know how much dancing room was available in the stands, but reports from a few friends made it seem like a tight, but workable situation.
Verdict: Mostly True (But whaddya gonna do? Sacrifices were to be expected)
5) Soldier Field acoustics? Isn't that an oxymoron? #SearchingForTheSound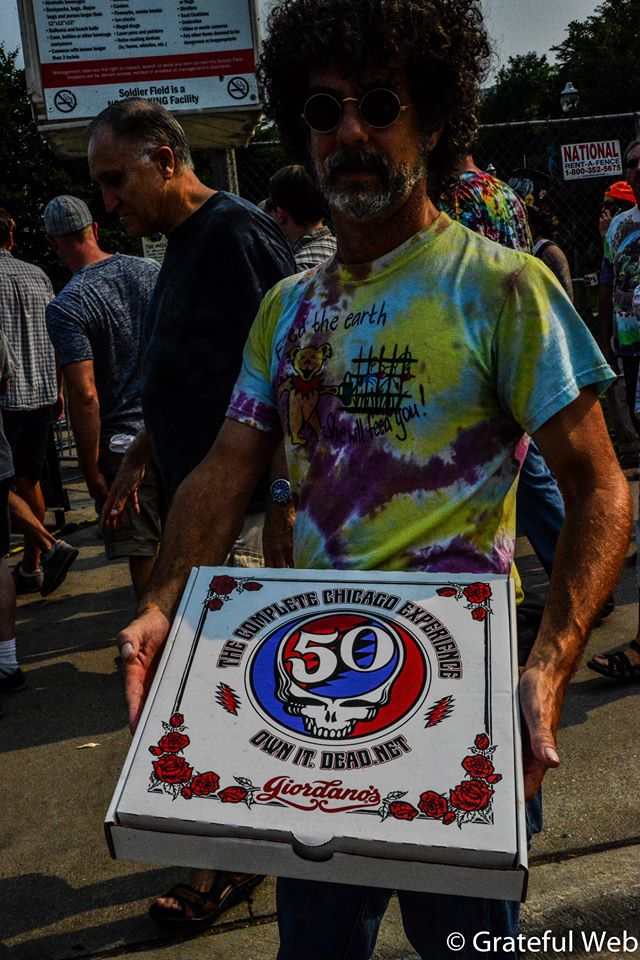 Okay – I'm going to sound like I'm hedging, but I'm really not, if you read between the lines. The sound engineers had a mammoth task at hand. If you were there, you couldn't help but marvel at the sheer volume of equipment that dotted Soldier Field. Thousands of cables, hundreds of speakers, and dozens of computers all came together to voice the septet's sundry instruments and vocals. The engineers and technicians had to formulate things perfectly so that the speakers that towered above the crowd more than 60 yards from the stage were coordinated with those directly above it. A stadium can be an echo chamber – an aural house of mirrors. So I have to give props to those who spent countless hours tweaking the sound to make it as presentable as the stadium would allow.
That said, we weren't in Madison Square Garden. From time to time, the treble from Trey's guitar rose too high and pinched my eardrums. At other times, Phil's bass was rather muted. Bruce and Bobby's strong vocal chords melted beautifully into the mix, but when Trey or Phil sang lead, there were fits in which their vocals fell flat (and I don't mean pitch-wise, though that would certainly apply in a few situations as well) and did not emanate outward in a robust or smooth manner. I've asked a few others who sat in the stands, and they had mixed reviews of the sound. For most of the weekend, I was just a couple feet south and about 15-20 feet west of the soundboard, so I was in relatively good position to absorb the acoustic dynamics.
Verdict: Push – Neither True nor Myth.
6) Promoters are ripping people off left and right. How much more juice can they squeeze from this orange? #PocketsInsideOut
Most of you reading this know the person and company that has been bombarded with recriminations about market manipulation and superfluous padding of their bank accounts. So I'm not going to get super personal by naming names. Like I said – it's not a secret. If you figure that the vast majority of tickets to the shows garnered anywhere from $90 to $225 when initially sold, that's…a lot of friggin' money. Somewhere in the $25 to $30 million range (for Soldier Field alone, not Santa Clara). I don't know what cut goes to the promotional company and what goes to the band, but that's just the beginning. We haven't calculated in the cost of VIP packages, entire luxury travel packages, merchandise (I couldn't bear the thought of forking over $40 for a "Fare Thee Well" commemorative t-shirt when I had ticket stubs that were far more precious and memorable, but I know most people gladly paid the price for one last tie-dyed top), concessions (which likely go primarily to the Chicago Park District, but who knows how the $10.50 for Piss-in-a-Cup is divvied up?), and tickets they purposely held to post on the secondary market.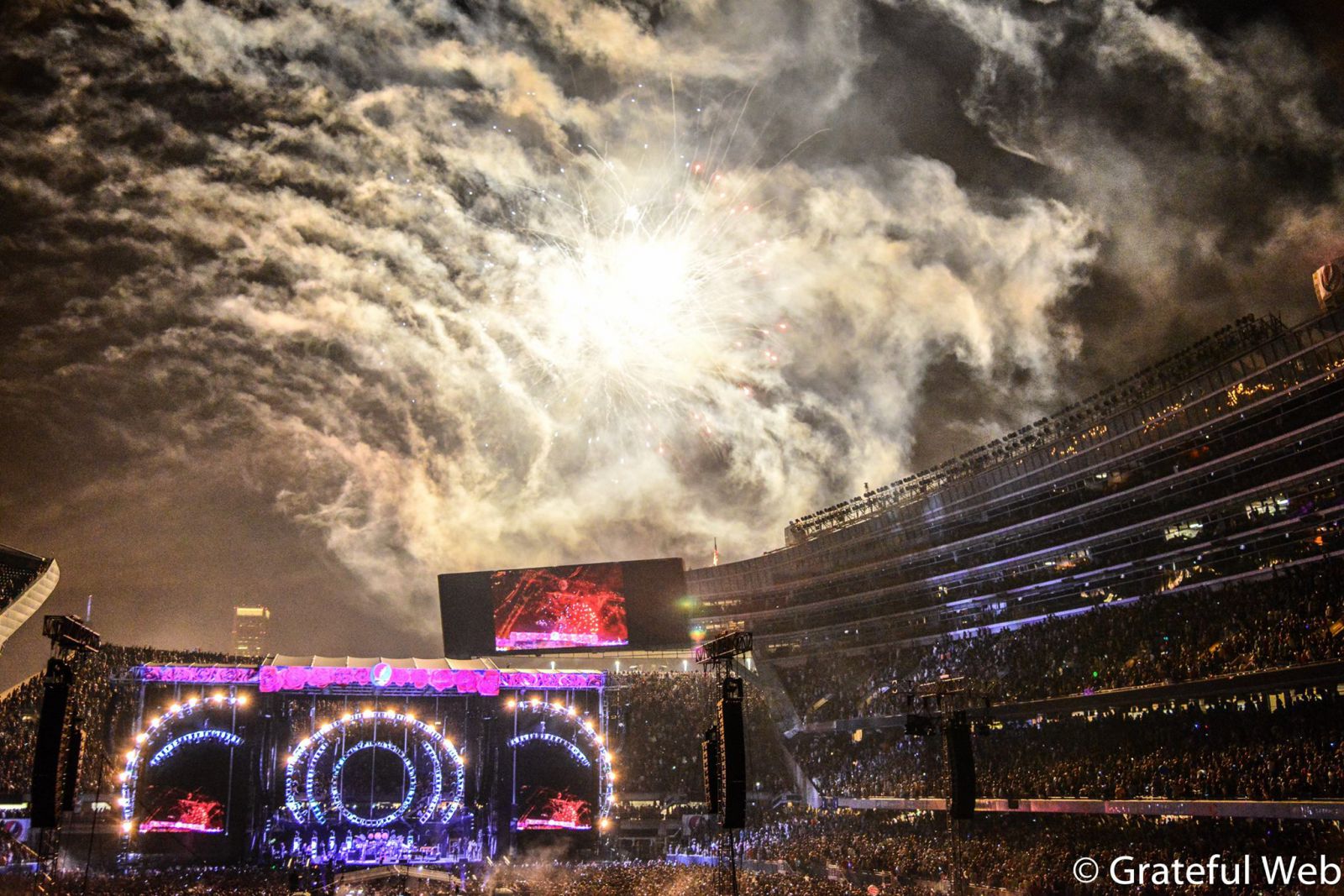 Of course, a whole shitload of money had to be used to pay for security, ushers, and vendors, not to mention the band and their numerous behind-the-scenes techs and management, but I still imagine the promoters came out of this deal bathing in green. In addition, the surrounding Chicago-area economy made a killing as well, with hotel prices skyrocketing to three or four times the normal rates, restaurants and bars welcoming Deadheads across the city, and public transportation getting a big boost from people traveling to and from the shows. Even if you paid face value for the tickets, it cost a lot of money to attend the festivities. There's really no way around it. I don't see anything particularly noteworthy about the promoters taking advantage of the situation. Everyone from Chicago businesses, to bootleg t-shirt vendors and nitrous dealers outside the stadium, to the band itself, made off well. I guess it's a mere coincidence that the final shows took place over Independence Day Weekend because all those involved were doing things the "American Way."
Verdict: Mostly True, but, "it's a free country, Jack." 'Murica!
7) I'd love to be there, but, seriously – the music isn't going to be that amazing, right? #GreatExpectations
I think that most reasonable Deadheads came into this weekend expecting the music to be good, maybe even great, but not transcendent. I certainly harbored these feelings. And, for the most part, we were served really good to great music. But there were some genuinely transcendent moments. A lot of them were already mentioned as Trey-fueled highlights, like Jack Straw, Scarlet Begonias, Lost Sailor>Saint of Circumstance, China>Rider, and Estimated. Goose bumps for all of them. There were others. Friday night's Drums was super-intense, with Mickey and Billy eventually creating an Electro-African groove that pulsated through the pores of my skin. The Not Fade Away that led to a continuous NFA clap/chant as the band left the stage after Sunday's second set closer sent shivers cascading down my back. And I would be remiss if I didn't mention the turbo-charged Throwing Stones to close out Set I on Sunday. Holy smokes, I am getting chills just thinking about it 48 hours after the fact.
There were really only a few windows of average or sub-standard music during the entire weekend. We were treated to unequivocally coherent and lively renditions of Dead staples which, at numerous points during the weekend, became celestial…and, I imagine a source of catharsis for more than just myself.
Verdict: Mostly Myth (too much compelling material to ignore).  
8) Three shows in Chicago, and two in Santa Clara aren't enough. We need a whole tour. #FareTheeWell?
Try telling that to my body right now. It would laugh at you if it had two lips and a tongue.
Verdict: Eye of the Beholder
So there you have it. All complaints and disagreements with these opinions should be lodged with a friend, a coworker, or your mailman if he has a sympathetic ear…anybody but me. Peace out.