A never-before-released Glen Campbell live album, Bill Medley's post-Righteous Brothers solo albums for MGM, a 1975 album by Maggie & Terre Roche of the Roches, a retrospective of country singer Jody Miller's Epic Records years and two new Dick's Picks volumes from the Grateful Dead headline the January 2012 lineup for Real Gone Music, the new indie label helmed by reissue veterans Gordon Anderson and Gabby Castellana. The January rollout will also feature, as part of the label's ongoing partnership with ABKCO Music & Records, Inc., The Tymes' So Much in Love and the complete Cameo recordings of jazz trumpeter Maynard Ferguson. The multi-talented Glen Campbell, who has enjoyed a 50-year career as singer, guitarist and television personality, is the recent recipient of much warm sentiment as he released his final album and embarked on his final tour. Campbell's 1975 Live in Japan was originally issued only across the Pacific. The album will receive its worldwide CD release on January 24, 2011. Glen is at the peak of his powers here, pulling favorites from his vaunted songbook while displaying his usual unerring taste in covers (Conway Twitty's "It's Only Make Believe," Paul Anka's "My Way"). The album was released in a gorgeous gatefold package that Real Gone has faithfully reproduced along with other graphic elements. It's a timely tribute to one of the great American music entertainers. Also on January 24, Real Gone will release reissues from Bill Medley and Maggie & Terre Roche and a Jody Miller compilation. Bill Medley recorded two late '60s albums for MGM Records — Bill Medley 100% and Soft & Soulful — after his split from fellow Righteous Brother Bobby Hatfield. Fans of the Righteous Brothers' blue-eyed soul will find plenty to like as the two albums feature the act's signature marriage of pop and R&B with the studio chops you'd expect from an artist who learned from Phil Spector (and himself produced some of the Righteous Brothers' biggest hits).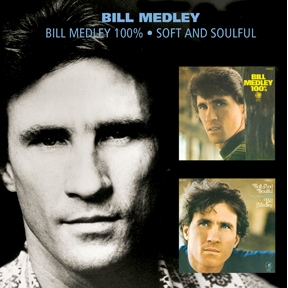 Seductive Reasoning, the 1975 Columbia Records album by sisters Maggie and Terre Roche of the Roches and the first release from the Roche family, features the Muscle Shoals Rhythm Section and, on one track, production and backing vocals from Paul Simon — to whose There Goes Rhymin' Simon the sisters had recently contributed backing vocals. This 36-year-old hybrid of folk, country and pop sounds like it could have been made yesterday, with its stream-of-consciousness urban streetscapes and post-feminist attitudes toward love and sex, all leavened by a sweet vulnerability. Maggie Roche contributes notes and photos from her private archive.With The Complete Epic Hits, Real Gone takes a long-overdue look at pioneering country-pop crossover artist Jody Miller, whose 1965 "Queen of the House" was the answer song to Roger Miller's "King of the Road." In 1970, she switched from Capitol to Epic Records and under of guidance of countrypolitan production guru Billy Sherrill notched a string of chart hits throughout the decade — all 25 of which appear in this 69-minute collection. Featured are Top 10 hits "He's So Fine," "There's a Party Goin' On," "Darlin' You Can Always Come Back Home" and "Good News." Again, Jody contributes photos from her private archive.The Grateful Dead's Dick's Picks series, curated by the band's fabled archivist Dick Latvala, continues to chronicle the band's long strange trip with Dick's Picks Vol. 33 — Oakland Coliseum Stadium, Oakland, CA 10/9 & 10/10/76 and Dick's Picks Vol. 32 — Alpine Valley Music Theatre, East Troy, WI 8/7/82 — both due out January 24, 2012. The former finds the Dead back on the road following an 18-month touring hiatus and back to full two-drummer strength opening for the Who as part of Bill Graham's historic Day on the Green concerts. The latter finds them at Alpine Valley — equidistant between Chicago and Milwaukee — performing bluesman Jesse Fuller's "Beat It On Down the Line" and the Memphis Jug Band's "On the Road Again," both part of the pre-Dead repertoire of the Warlocks in the mid-'60s. These are two of the most sought-after volumes in the series.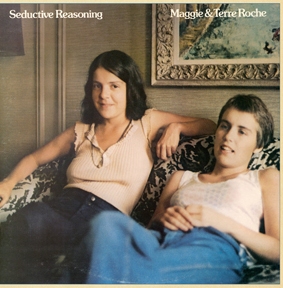 Finally, the Real Gone/ABKCO releases feature two famous artists from the hallowed Cameo-Parkway label vaults. The first, The Tymes, were among the label's big stars, notching such hits as "So Much in Love" and "Wonderful! Wonderful!." Both of these are part of Real Gone/ABKCO's first-time-on-CD release of the group's first album.  Also included is "Roscoe James McLain," the rare non-LP B-side of the "So Much in Love" single as well as "Surf City" from the multi-artist Parkway album Everybody's Goin' Surfin'. The second, Maynard Ferguson, needs little introduction as he was one of the most celebrated trumpeters in jazz. This release, sourced from a series of jazz albums that Cameo released in 1963 and 1964, is comprised of Ferguson's two 1963 albums for the label.  The first, New Sounds of Maynard Ferguson now also includes "The Song Is You," a never-before-released gem from the session that was discovered while researching tapes for this album. The track makes its debut on this release.  Come Blow Your Horn was Ferguson's second album for Cameo; both albums represent his complete recordings for the label, documenting a long-overlooked chapter in Ferguson's career that came between better-known stints with Roulette and Mainstream. These recordings make their CD debut and street on January 31. About Real Gone MusicReal Gone Music, formed and helmed by industry vets Gordon Anderson and Gabby Castellana, aims to establish itself as the most eclectic and prolific catalog and reissue label in the country. The label has announced distribution through by Razor & Tie. Anderson and Castellana each started businesses in 1993 — Collectors' Choice Music and Hep Cat Records & Distribution, respectively — that became two of the most important outlets for buyers and sellers of vintage music recordings. Now, 18 years later, they have joined forces to launch Real Gone Music, a reissue label dedicated to serving both the collector community and the casual music fan with a robust release schedule combining big-name artists with esoteric cult favorites. Real Gone Music is a music company dedicated to combing the vaults for sounds that aren't just gone — they're REAL gone.