Last night, ascending improvisational indie band Goose made their highly anticipated debut at upstate NY's beloved Saratoga Performing Arts Center, delivering an electrifying performance to their largest crowd to date. The quintet, currently in the midst of a jam-packed summer tour, captivated attendees with their signature blend of audacious improvisation, enthralling vocals, enchanting song craft, and virtuosic musicianship.
Goose took the stage just before 8 pm, and was greeted by a roaring standing ovation from a sea of eager fans that filled every available seat in the historic venue's pavilion and balcony, leaving limited space on the general admission lawn. The band opened with a spellbinding" Silver Rising," patiently building to a roaring crescendo that ignited the audience with an undeniably infectious energy. Subsequently, Goose soared into a laid-back "California Magic," followed by a jaw-dropping rendition of "Animal." Generally a concise, funk-laced party starter, Goose pushed the track to uncharted improvisational territory. Fan-favorites "Red Bird" and "Same Old Shenanigans" closed set one.
After a brief intermission, set two exploded with a high-octane "The Empress Of Organos," followed by a soul-stirring cover of David Gray's "Please Forgive Me." As the opening notes of recent live catalog addition "Thatch" rang out across the pavilion, all five band members couldn't help but smile in response to the sheer volume of the crowd's approbatory cheers. Clearly fueled by the palpable energy from the audience, Goose met the moment with their classic sonic wizardry, leaving revelers in a state of blissful awe. Meandering ballad "This Old Sea" proved to be the perfect prequel to an electrifying, set-closing "Dripfield."
To the delight of the crowd, Goose reemerged for an encore, launching into catalog rarity "Factory Fiction," a perfect exclamation mark on a career-defining performance.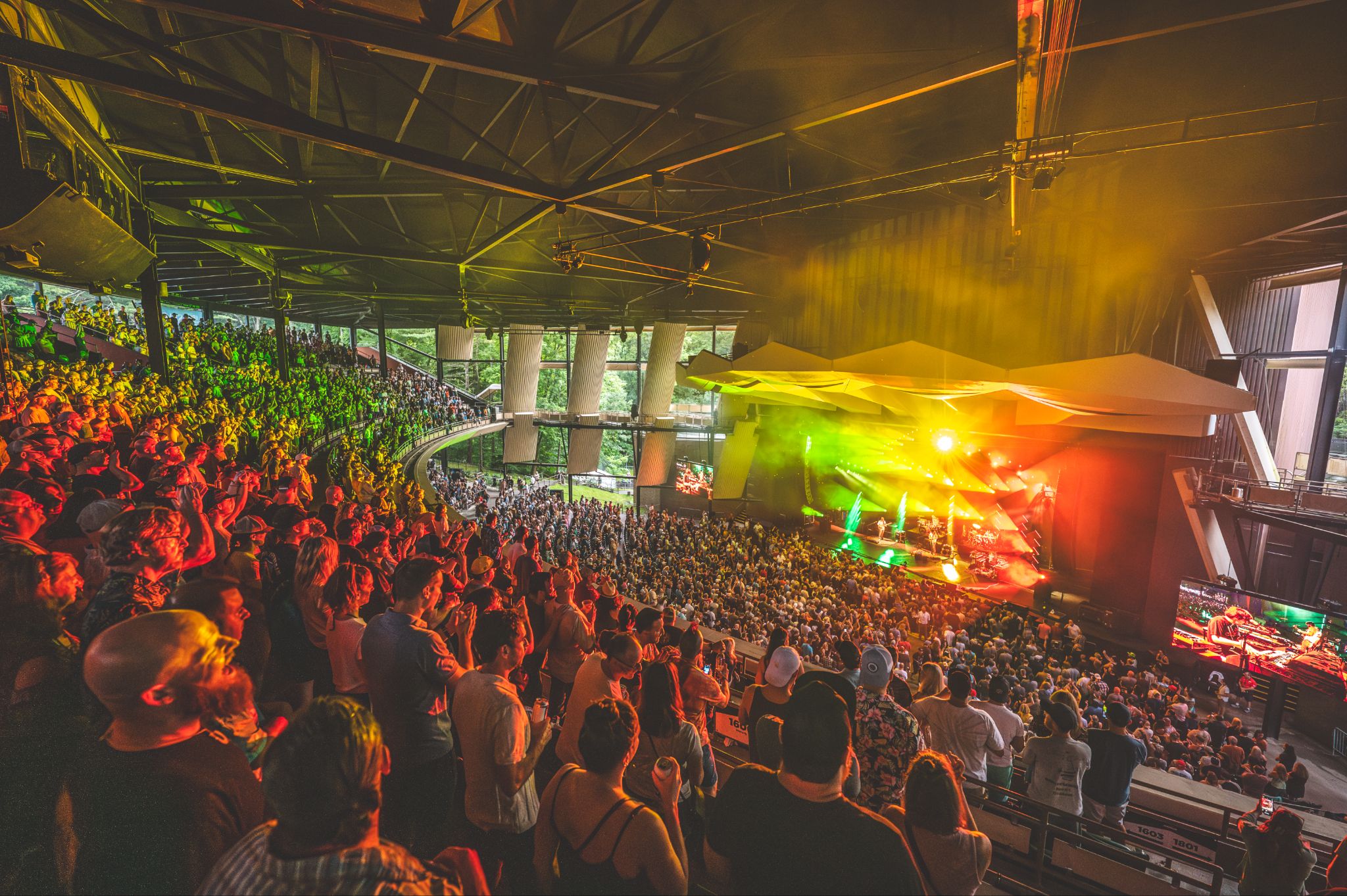 LISTEN
Goose | Saratoga Performing Arts Center | 7/7/2023
Goose will take the stage at Marshfield, MA's Levitate Music Festival on July 8, followed by a return to the Newport Folk Festival on July 29th for their first performance on the acclaimed event's main stage.
This fall, the band will traverse the nation again on an extensive fall tour, highlighted by visits to Dana Point, CA's Ohana Fest (9/30), Buffalo, NY's Borderland Music Festival (9/15), Live Oak, FL's Suwannee Hulaween (10/26-30), and a two-night run at Colorado's Red Rocks Amphitheater (10/4-5).
November will see Goose embark on their inaugural European tour, an eleven-date jaunt that includes performances in Paris, Amsterdam, Copenhagen, Berlin, London, and more. They close out 2023 with their annual holiday celebration, Goosemas 10, a two-night extravaganza at Virginia's Hampton Coliseum (12/8-9).
For more information, including remaining ticket availability, please visit goosetheband.com/tour.