At long last, Goose's sophomore full-length studio album has arrived. Shenanigans Nite Club, the new release from the Connecticut-based rock quintet, comes in the midst of yet another year of seemingly unstoppable upward trajectory for the gaggle.  A nine-track collection of music written over the past decade, Shenanigans Nite Club presents musings on a journey through life and a quest for fulfillment, all while saluting the important figures along the way.
Anchored by three singles that put the group's uncanny knack for genre-bending sonic exploration on full display, the album catalogs Goose's journey to today. "Spirit of the Dark Horse," released in March, has garnered legendary status within the band's faithful fan community. Despite this, the boldly ambitious track – which originated after a "twelve-minute meditation" between co-founders Rick Mitarotonda (vocals, guitar) and Trevor Weekz (bass) – has long been a setlist rarity, featured in only a handful of live performances during the band's early years.
"So Ready," the album's second single, landed in April accompanied by a kaleidoscopic, animated music video. Hitting that sweet spot where rock met disco in the late 70s, the slinky funk pocket groove of "So Ready," is made indelible by its catchy wide lapel melody lines and liquified guitars.
"Madhuvan," a 10-minute tonal odyssey, is a live show staple of late that the band shortened for the studio version. Though half as long here, the song still captures the travelogue aesthetic that has made it a fan favorite. Classically Goose in that its groove is as deep as its sense of melody is indelible, "Madhuvan" references the story of Dhruva and his quest for enlightenment, originally written in the Bhagavata Purana. The song is an exploratory journey, examining life's most beautiful offerings and most dangerous pitfalls.
Shenanigans Nite Club was produced and engineered by Kenny Cash at Factory Underground Studio. Cash, a longtime Goose collaborator, is responsible for crafting the band's refined studio sound. Handling all recording/mixing duties for Goose since the band's inaugural project, Moon Cabin, this project displays yet another leap forward.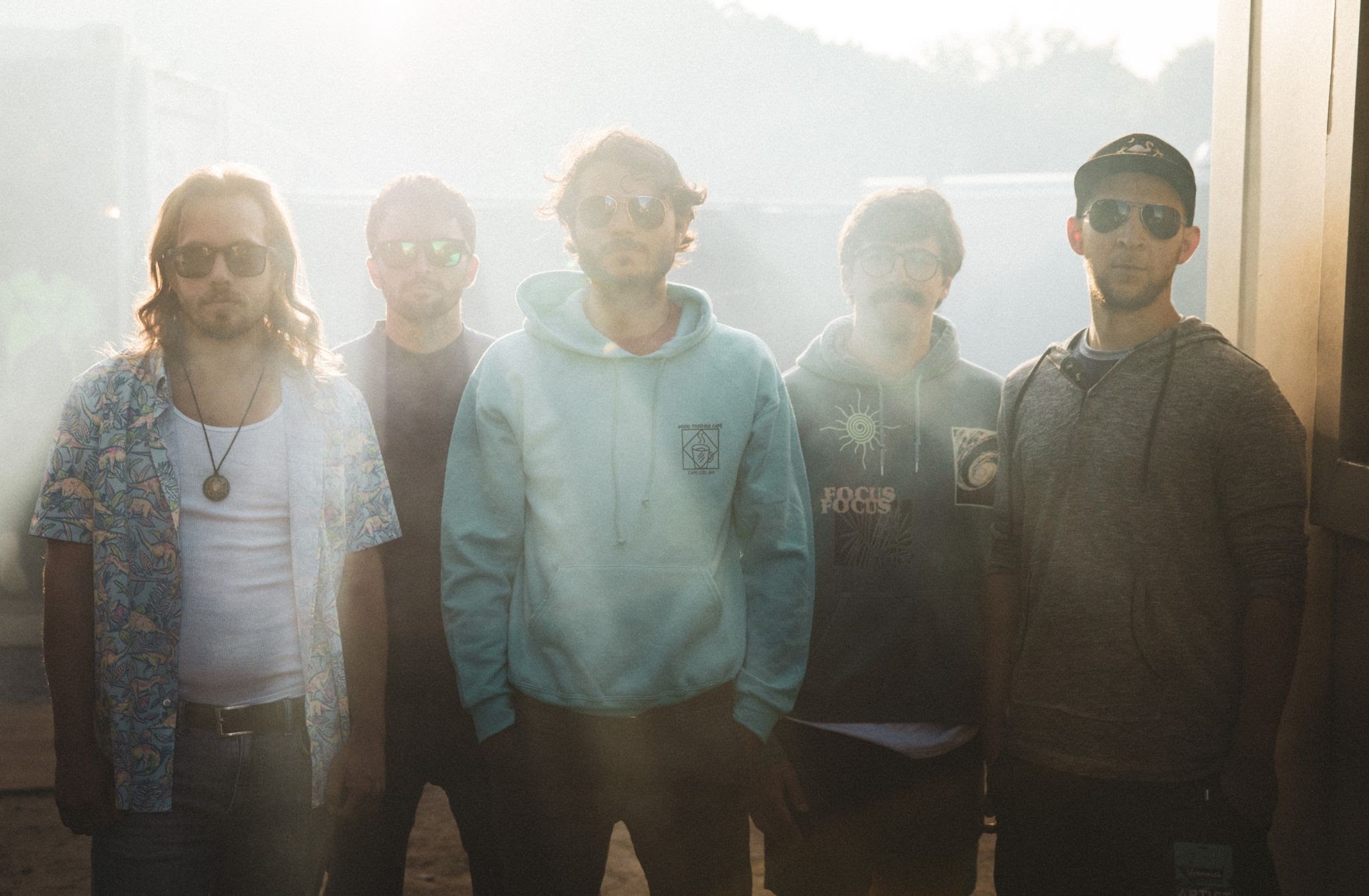 "The Shenanigans Nite Club album has been quite an endeavor - almost 5 years now," said Cash. "While in many ways, Moon Cabin was a blueprint to what Goose could be, Shenanigans is a great reflection of what Goose is.  A group of great musicians that love to compose, write, experiment, jam, focus, and overall execute," he added.
Today also marks the on-sale date for tickets to Goose Presents: FRED the Festival, a three-day live music experience at the legendary LOCKN' Farm in Arrington, VA. Anchored by four sets of Goose, the lineup also features an eclectic mix of well-known nationally touring acts, including Dawes (original set + Black Sabbath Paranoid set), Dr. Dog, Cory Wong, Grateful Shred, Hiss Golden Messenger, Sammy Rae & The Friends, aGOOSEtic Trio, and more.
SHENANIGANS NITE CLUB follows the recent release of Goose's remarkable cover of Vampire Weekend's "2021 (January 5th, to be exact)," featured on Vampire Weekend's new 40:42 EP and available now at all DSPs and streaming services. Personally commissioned by Vampire Weekend's Ezra Koenig – a longtime Goose fan – with the only directive to make it twenty minutes and twenty-one seconds long, the expansive track is accompanied by a full-length performance video, streaming now via YouTube.
WATCH GOOSE x VAMPIRE WEEKEND'S "2021 (JANUARY 5TH, TO BE EXACT)"
Hailed by Billboard for their "penchant for innovation and creativity during the pandemic," Goose debuted some of the new SHENANIGANS NITE CLUB songs during a series of socially distant live dates beginning May 3 and 4 at Frederick, MD's Showtime At The Drive-In and then hitting North Charleston, SC's Riverfront Park (May 6) and Pelham, TN's The Caverns Above Ground Amphitheater (May 8 and 9). All five dates completely sold out after unprecedented demand; limited tickets remain for shows at Silver Lake Drive in Perry, NY (June 15 and 16) and Legend Valley in Thornville, OH (June 18 and 19).
After early September appearances at 4848 Festival in West Virginia and Bonnaroo in Tennessee, Goose will return to New York City for a pair of shows at Terminal 5 on October 8 and 9, (10/9 SOLD OUT) marking their first public indoor shows in 568 days. The band's previous NYC performance was a sold-out show at the Music Hall of Williamsburg, a venue nearly one fifth the size of Terminal 5. Subsequent stops include a Halloweekend run through The State Theatre in Portland, ME (October 28 and 29), and The Palladium in Worcester, MA (October 30 and 31).
The band will migrate to uncharted territory in November, beginning with inaugural Atlanta shows at recently constructed venue The Eastern. After making their New Orleans debut at The Republic (November 9), Goose will touch down in Texas for the first time, playing four shows in Houston, Austin (2 Shows SOLD OUT), and Dallas. Tour concludes in Denver at Mission Ballroom, the band's largest venue to date. For updates and complete details, please visit goosetheband.com/tour
An ode to oft-forgotten vestiges of Goose's musical journey, both personal and collective, SHENANIGANS NITE CLUB marks the apex of a rich history between friends of differing ages and experiences from the same small town in Connecticut, drawn together through a deep love of music and storytelling. Songs like the tectonic "Labyrinth" and the ruminative deep-dive, "SOS," fluidly traverse genres with head-spinning hooks, technical fireworks, and the kind of rare chemistry only possible among truly close collaborators.
"While we've been touring, the record has been happening in the background," says Mitarotonda. "It's been quite the process. At times, it was difficult. The record is a companion to those growing pains."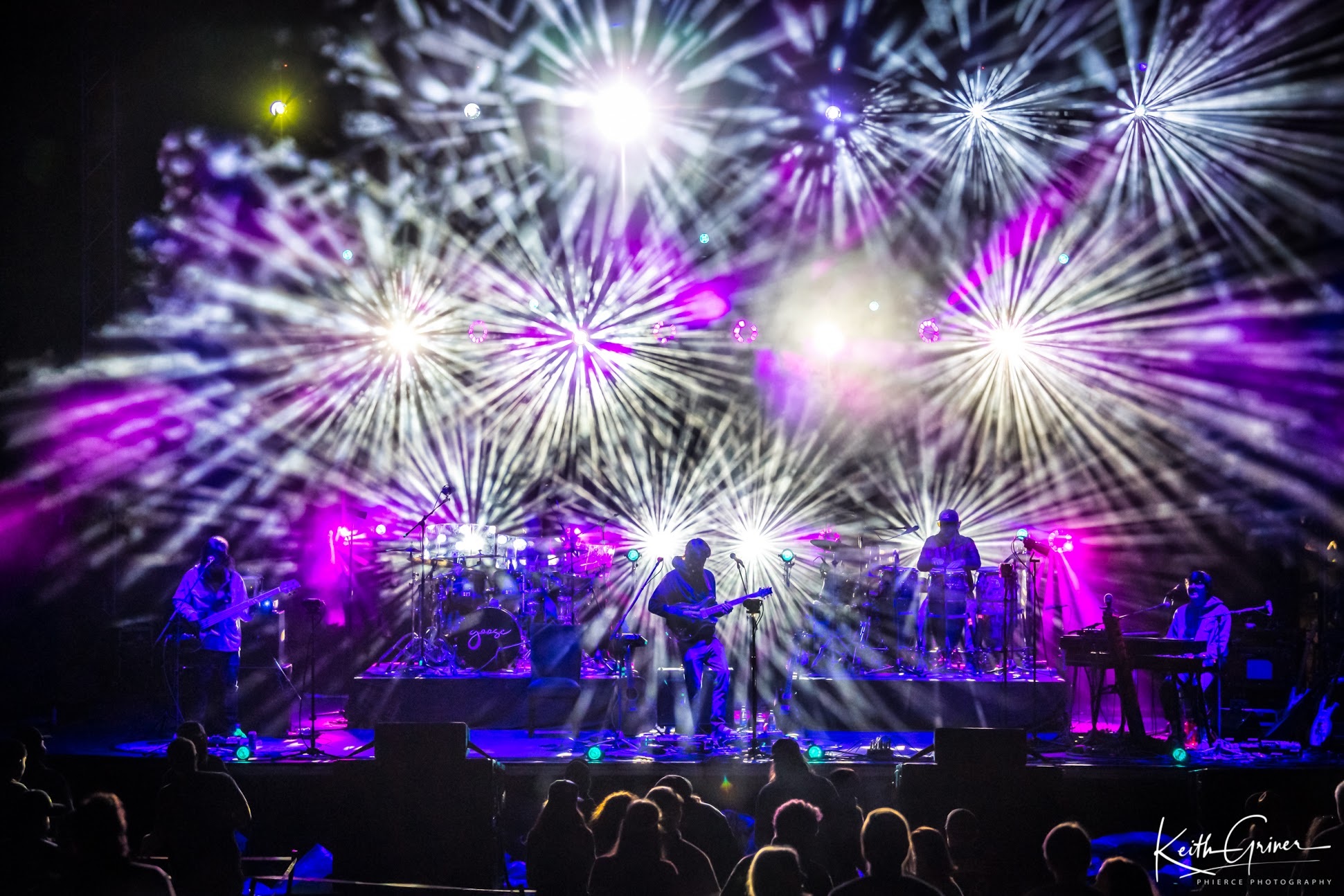 Goose made their remarkable debut with 2016's Moon Cabin and quickly took flight, playing countless shows while steadily amassing a fervent nationwide following. Years of relentless touring culminated in a string of milestone festival performances during the summer of 2019, highlighted by a now-legendary performance at Scranton, PA's annual Peach Fest (streaming in its entirety HERE). Further touring followed, including a completely sold-out fall headline run and hastily scheduled dates at NYC's Bowery Ballroom and Music Hall of Williamsburg in January 2020, both of which proved instant sell-outs.
2019 and 2020 also saw Goose return to the studio for a series of extraordinary single releases, collected on last year's NIGHT LIGHTS EP (available HERE). The tracks – mastered by the first-ever female GRAMMY® Award winner for "Best Engineered Album, Non-Classical," Emily Lazar (Sia, Clairo, Haim) – exhibit a fully unified live outfit eager to showcase and develop their studio voice.
Due in part to their trademark inclination for improvisation, Goose was able to creatively navigate the myriad challenges presented by the COVID-19 pandemic. A succession of intimate virtual performances culminated with the unprecedented "Bingo Tour," a two-week live streaming event featuring four unique concerts with setlists determined by the outcome of a live Bingo game. Held at a bucolic private property in Fairfield County, CT, the interactive performances were captured for posterity in the full-length concert film, Bingo Tour, joined by an exclusive 55-minute behind-the-scenes documentary and available to rent or download HERE.
Fall 2020 saw a welcome return to live performance with a slew of sold-out drive-in shows across the Northeast, Midwest, and Mid-Atlantic regions. Propelled by seemingly unstoppable momentum, Goose wrapped up the year with their seventh annual Goosemas holiday benefit concert, streamed live from a rooftop in New York City's Rockefeller Center to over 50K fans exclusively via Twitch's new Relix Channel. The epic 3-hour performance – which raised over $45,000 for NIVA's Save Our Stages and Conscious Alliance – can be viewed now at the official Goose YouTube channel HERE; a full-length audio recording is available via Bandcamp HERE.
"Our dream is to inspire people to step off the beaten path," says Mitarotonda. "There are a lot of voices that tell you to play it safe. I think the coolest thing in the world is when someone breaks free and goes for whatever weird shit they dream of doing."
Goose is Rick Mitarotonda (vocals, guitar), Peter Anspach (vocals, keys, guitar), Trevor Weekz (bass), Ben Atkind (drums), and Jeff Arevalo (vocals, percussion, drums).
GOOSE
SHENANIGANS NITE CLUB
Release Date: June 4, 2021
Track List:
So Ready
(s∆tellite)
Madhuvan
SOS
(dawn)
Flodown
Spirit of the Dark Horse
(7hunder)
The Labyrinth