Seaside Park is abuzz as stages, mobile office trailers, fence-lines, restrooms and shower trucks settle into place for the 14th annual Gathering of the Vibes festival, which runs from Thursday, July 23rd through Sunday, July 26th.
With legends like Crosby, Stills and Nash, Buddy Guy and George Clinton & Parliament Funkadelic in the line-up – along with bands like Guster and State Radio, who bring out a younger audience – advance ticket sales have been strong, causing promoters to expect another solid turnout this year.  Last year's attendance exceeded 20,000 per day during the four day event.
"We're ready," said Ken Hays, Vibes Executive Director. "Our operations, traffic, parking and security teams have worked with the City of Bridgeport since last year's event to ensure a safe and enjoyable weekend for all.  It's coming together nicely."
Crosby, Stills and Nash's (CSN) first gig together was 40 years ago this summer at the Woodstock Music and Arts Festival.  CSN will headline a very special Family Day at Vibes on Sunday, July 26th, where kids 15 and under are admitted free when accompanied by a parent. Along with CSN, the Sunday Family Day lineup features blues legend Buddy Guy, the word famous Harlem Gospel Choir, progressive reggae artists John Brown's Body, and neoclassic rockers Grace Potter and the Nocturnals.
The Vibes 2009 line-up features over 40 artists on four stages, including other original Woodstock participants Bob Weir & Ratdog, drummer and vocalist Levon Helm (The Band), and activist Wavy Gravy, who will serve as master of ceremonies.  Other performers include Boston's indie-rockers State Radio and Guster, longtime Vibes favorites moe. and Deep Banana Blackout,and many, many more!
Charitable Focus
Gathering of the Vibes, in conjunction with the Terrapin Foundation, is hosting a non-perishable food drive to benefit three local food pantries - the Bridgeport Office of Veterans Affairs, the Bridgeport Department on Aging and Operation Hope of Fairfield.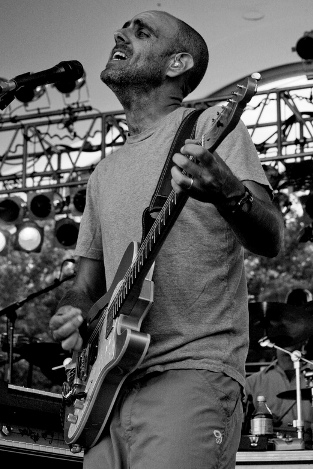 The time of year and state of the economy make the task of social outreach organizations ever more difficult. Food banks and emergency shelters collect the bulk of annual donations around the holidays, meaning shelves start to empty by summertime. This past year has also shown the largest growth in demand for middle class public outreach since the Great Depression.
The Vibes' food drive offers festival attendees a chance to give back to the Bridgeport community – to repay them for use of their beautiful park," Hays said.
Items needed include: baby food and/or formula, canned vegetables and soups, canned non-perishable meat, pasta and sauce, macaroni & cheese, deodorant, soap, shampoo, shaving products, toothbrushes, toothpaste, mouthwash, Q-tips, diapers, and sanitary pads.  A primary collection station will be across from the Main Concert Field entrance.  Unstaffed donation stations will also be located at entrances and exits to the festival grounds. Whole Foods Market in Westport, CT has agreed to start this drive off with a sizable donation.
Tickets
A limited number of single day tickets, weekend camping passes and VIP packages are available at www.goVIBES.com or at the Gate.
Kids 12 and under are free all weekend with a parent or guardian; kids 15 and under are free on Sunday.  For tickets or information, go to: www.goVIBES.com or call Gathering of the Vibes Festival 2009 Headquarters at 203.908.3030.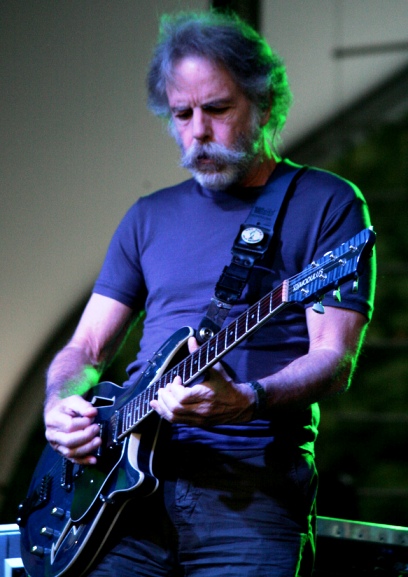 About Gathering of the Vibes
Gathering of the Vibes began in 1996 as a celebration of the life of Jerry Garcia, who passed away the previous summer.  Initially named Deadhead Heaven, the festival provides an annual forum for fans from across the country to remember the counterculture icon.  In each of its past 13 years, Gathering of the Vibes has paired legendary artists with emerging acts to appeal to a wide cross-section of live music fans. For details, www.goVIBES.com.
Gathering of the Vibes and Charitable Giving
Since its inception, Gathering of the Vibes and its fans have made "giving back" a priority and support numerous social causes. In 2007 and 2008 combined, festival organizers donated more than $75,000 to local Bridgeport charities, Connecticut Special Olympics and many other not-for-profit organizations. In 2008, festival attendees donated 2,500 pounds of non-perishable items to local and state food banks. The festival's bold "GreenVibes" environmental initiative ranges from an aggressive on-site recycling campaign, to educating fans about current research and development being done, and the progress being made in the field of alternative energy solutions.