Husband and wife Seth and China Kent, better known as Colorado-based duo Alright Alright, have been hard at work creating orchestral-folk for the open-minded and poetry for the broken-hearted with their new album, Crucible. Full of contrast—between Seth and China's vocal stylings, organic and synthesized instrumental tones, and the very real ups and downs that come with day to day life—Crucible tests the limits of genre and experiments with boundaries, something that Ben Wysocki (The Fray) leaned into and expanded upon in his role of producer. Crucible is available everywhere October 23, pre-order or purchase here.
GW: Our readers love that folk music has a wide definition. How would you describe what folk music means to you as a band and as songwriters?
CHINA: I think of folk music as stories set to music; stories about people and the human condition.  I also think that folk music is the natural music that emanates from a culture.  It is the music that is rooted in place and geography.  I also think of folk music as a method or mode of telling the truth about a feeling, a place, a person.  I don't try to write a certain type of music, however.  I just write what comes to me to write, and that is what makes our music tricky to categorize. 
SETH: I have been kicking around the idea of folk music a bit lately and I think the more I consider it, the more broad I see it. I agree a lot with what China said here, that folk music really feels like the voice of a culture to me. So, in that sense, folk would be a sort of overarching category for music like hip-hop and jazz and even regional rock styles. Alright Alright certainly doesn't sit in the middle of what the average person would think of as folk. I think we just tried to make an album we would want to listen to.
GW: I guess we could call Alright Alright a family band. Do your kids influence the music that you make together? Have your kids served as an influence on your music over the years? If yes, how?
CHINA: Oh gosh, absolutely.  I mean, I am a mom first, and a musician second.  When we started Alright Alright for the third and final time (yes, we have had 3 separate band break-ups and do-overs) we said, "If it doesn't work for the family, it doesn't work," and we've stuck to that mantra.  I've written a few songs especially for the kids  over the years, "All Was Born Anew," is the Christmas song I wrote for our firstborn, Fender, when I was pregnant during the holidays, and "Be Kind," is the song I wrote for Harper, our youngest. The life-altering experience of bringing little humans into the world is an endless source of inspiration for me, as well as heartache.  I wrote "Mercy" as a deep work of empathy for parents who have lost a child to a school shooting, and I still can't sing that song without choking up.  "Champagne" is the final track on this album that I wrote with this idea I've been kicking around of God-as-Mother, and the idea that ultimate resilience comes from such a cosmic deity.  In my heart of hearts, I want to be the family-of-four version of the Von Trapps...but I'm not sure our kids want that!
SETH: Honestly, from tour to the songs themselves and a lot of spaces between, the kids influence us. They are getting to an age where they are starting to be involved too. They have helped us make music videos and have done some behind-the-scenes photo capturing for us. We would love for them to play with us too, but don't want to force that on them either. Sometimes it's hard to tell if they are tired of this whole thing or if they are into it, but when we are playing and we look up and they are sitting there singing along, that's about as as good as it gets.  No fan or group of fans can really come close to that.
GW: Describe the music scene in Denver for our readers. Why do you choose to call Denver home and what inspires you about the city?
CHINA: I think the word I would use to describe the Denver music scene is: diverse. From crazy-talented classical musicians, to brilliant rappers to awesome alt-country and hard core, there is something for everyone here and everyone in the scene is keen to support and help everyone else.  We've often said that the great brewery scene here might be influencing the music scene, because both feel really community-oriented and supportive. I like to think of myself as being a Colorado native, though that isn't quite true.  I arrived in Arvada, a suburb of Denver, when I was four years old, and have very happy suburban memories of my childhood.  After living in the South for my teens and college years, I moved back to Denver in 1996, and have lived here ever since, except for a year Seth and I spent in Boston with another musical project. Denver is my home.  I feel like I know everyone, and I just don't know if I ever want to re-create that level of relational network somewhere else.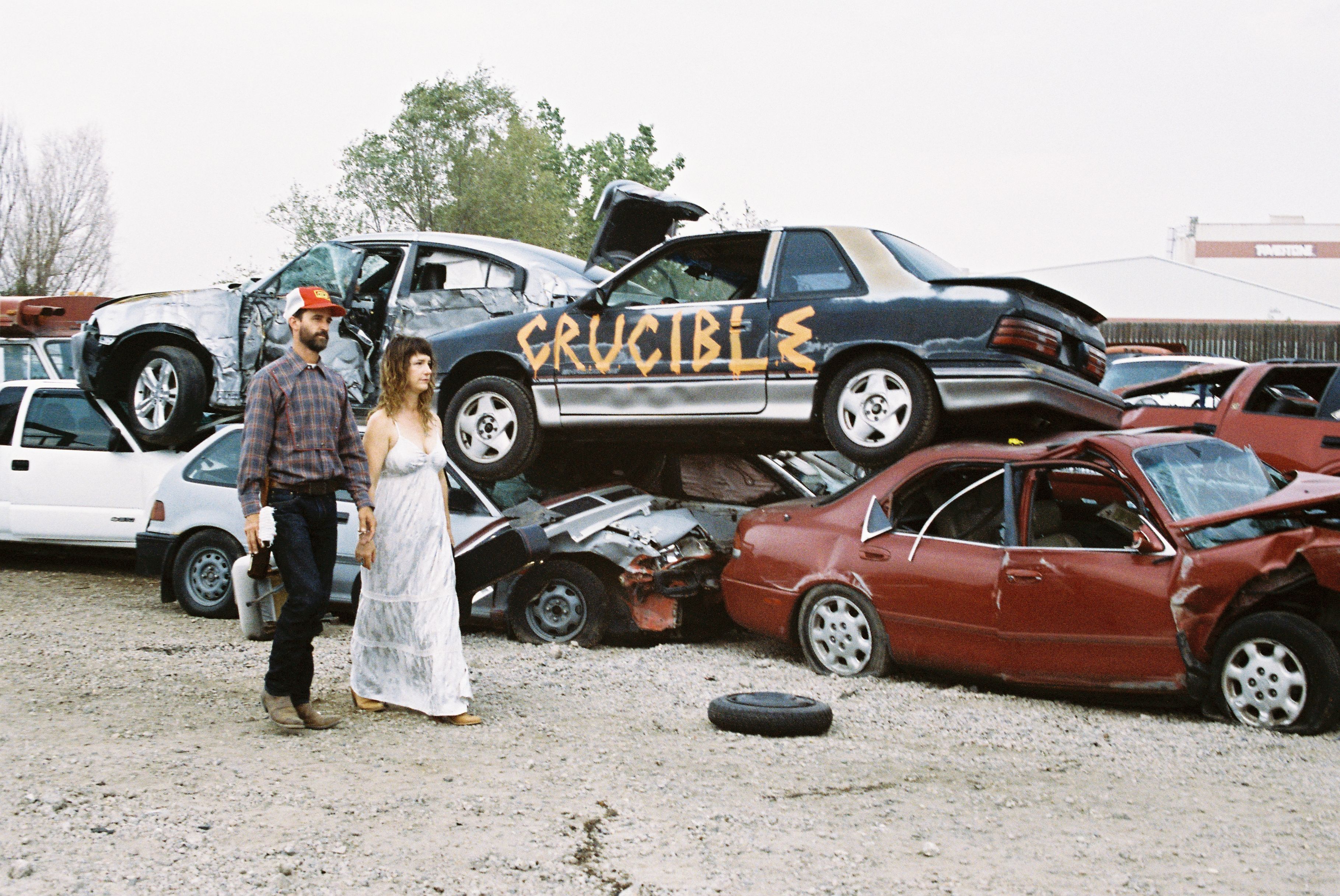 SETH: Denver is a generally supportive group of musicians, and it is a very diverse scene. There are a few known names from Denver these days, but the reality is we have a fairly deep group of creative people and I think the scene is better for it. We met here in Denver 18 years ago, and it has always been where we felt connected. A move to somewhere else has not seemed to make sense to us.
GW: What/who were you listening to when you were writing and recording Crucible?
CHINA: I started digging into the old music that made me feel alive as a teenager.  Tori Amos's Little Earthquakes, Sarah MacLaughlin's Fumbling Toward Ecstasy, Pearl Jam's Ten, Radiohead. Coldplay's song, "Daddy," off their most recent album, made me weep for about 2 days.  I also listened to some new classical music by Caroline Shaw and some amazing international artists like Kayah Bregovich and Natacha Atlas, whom I had discovered years ago.  I have a very broad and eclectic musical taste, and I consumed tunes that made me feel things in preparation for making music into which I wanted to pour a lot of emotion.
SETH: We listened to a lot of music through the process. In a way, it helped me fall back in love with music discovery. We would actively listen to new music and try to find tunes that had little details we liked. Like a snare sound, or a guitar part. Vampire Weekend's, Father of the Bride. Ethan Gruska, (his piano sounds were inspiring.) We went back to Big Thief a lot. Patty Griffin, Flaming Red. We had all seen Paul Simon's show when he played in Denver on his farewell tour, and the arrangements with yMusic were inspiring, especially, "Rene and Georgette Magritte with Their Dog After the War." Bjork's, Home Songs ended up being a reference for strings, as well as Angel Olsen's All Mirrors.
GW: Any Denver or CO-based artists that we should know about?
CHINA: So many great bands! Wildermiss, Jen Korte and her band Ladygang, Shanna in a Dress, Jenny LaJoye, Bellhoss.  Man, I miss live music in little spaces...
SETH: Ohh man. So many good bands and I'm afraid I'll forget some of our friends and they will get upset! Dollhouse Thieves, Hunter Burnette, Brianna Straut… There is this little band called Dandy Horse that is basically made up entirely of people who have played with us in the past. And then there are these whole other genres that we just haven't crossed paths with much, but that are super active. The rap and soul scene seems very strong. Our son is into metal and that scene is super active here too.
GW: Ben Wysocki of The Fray produced Crucible. What was it like working with Ben? What did he bring to the table creatively-speaking? What made you hire him as producer for this record specifically?
CHINA:  I think for me, Ben was just really safe to work with.  Like emotionally safe.  I always felt respected by him and I never felt like he was threatened by me, which probably sounds weird to say here, but, unfortunately, I've had a lot of negative experiences over the years .  I think in some ways, the role of a producer is to be the champion of a project, to stand at the helm and lead that project through the changing seas of artists' often fragile egos.  Ben did this with humor and professionalism.  He took his job very seriously, and showed up for pre-production every week several months before we were ready to record just so we could develop the songs together, tighten up lyrics,  sort out the BPM's for each song, experiment with and decide the key each song needed to be played in.  All that nitpicky stuff that can make or break a song's success in the studio.  Ben's intuition about where to take a song in its arrangement and his awesome feel for vibe is what makes him such a great producer.  He's just really studied and intelligent about music, about the recording process and what artists need in order to be able to thrive in the studio.
SETH: I worked with The Fray back in the day, and even went on tour with them for a while. Through a bunch of stuff, including some challenging past history, Ben and I (and China) were able to find a way to a real friendship and respect for each other. While we were working on our previous album, and some of the EP work before that, we had sort of  tested the waters with Ben (and with Eric Dawson Tate, who mixed the album) and we just really enjoyed working with him in this role. It made sense to reach out to both of those guys for this project, as we were building something intentional, and we knew we wanted the consistency and vibe that they brought to the table. Ben has a sort of calm in the studio, and he is willing to take the time to look deeply at the parts and listen to find what is fitting. We did a lot of committing to sounds and parts as we recorded, and that helped us move the music forward. Sometimes it  moved the songs forward right into a wall and we would end up needing to start over, but mostly what it did was create a whole story arc in the album that we feel very tied to. I think without Ben in the room, the album would be half of what it is, or less. It's also great, as a couple who make music together, to have that outside voice and ear. It can be very easy for China and I to get lost in the weeds.
GW: Talk to us about the track "Missouri Calling" and your reasons for writing this.
CHINA: I am a sometimes-volunteer at the women's homeless shelter at our church.  Before the pandemic, every Monday of the even months of the year, Dagwell Hall is lovingly transformed from a Hogwartsesque dining hall to a dorm for women who are down-and-out.  Our family has cooked and served several dinners for these women, and Seth and I have both volunteered as overnight support staff.  To say that it is a pleasant experience all the time would be a lie.  The truth of homelessness is a truth of corporeal neglect, of body odor, of incontinence and chronic uncomfortableness.  It is a human truth, and each human who finds themselves without a place to lay their head is singular, each story of homelessness, unique.  This song is an imagined story of a woman who is homeless in Denver.  It is not anyone's story in particular, but it is an amalgamation of several stories that I have been privy to over the years.  Seth was playing a really beautiful progression on his guitar one afternoon, and I just started singing.  "Missouri Calling" is the result.
SETH: This song is a hymn for the people who find themselves suddenly and unexpectedly on the outs with their world and their expectations. A fictional tale of a girl who finds herself on the streets in Denver after thinking she was on her way to her life's turning point. While perhaps we have not all been homeless, I think a lot more people than care to admit it are just a few moments away from disaster. Just a few decisions or tragedies are the difference for so many people. To that end I think if we are honest, we could all admit  we have all hit that same wall from time to time, and look back and wonder, sometimes hearing the ghost of what could have been calling to us.
GW: And since it is COVID...how are you staying creative? What is changed about how you create or write during a global pandemic?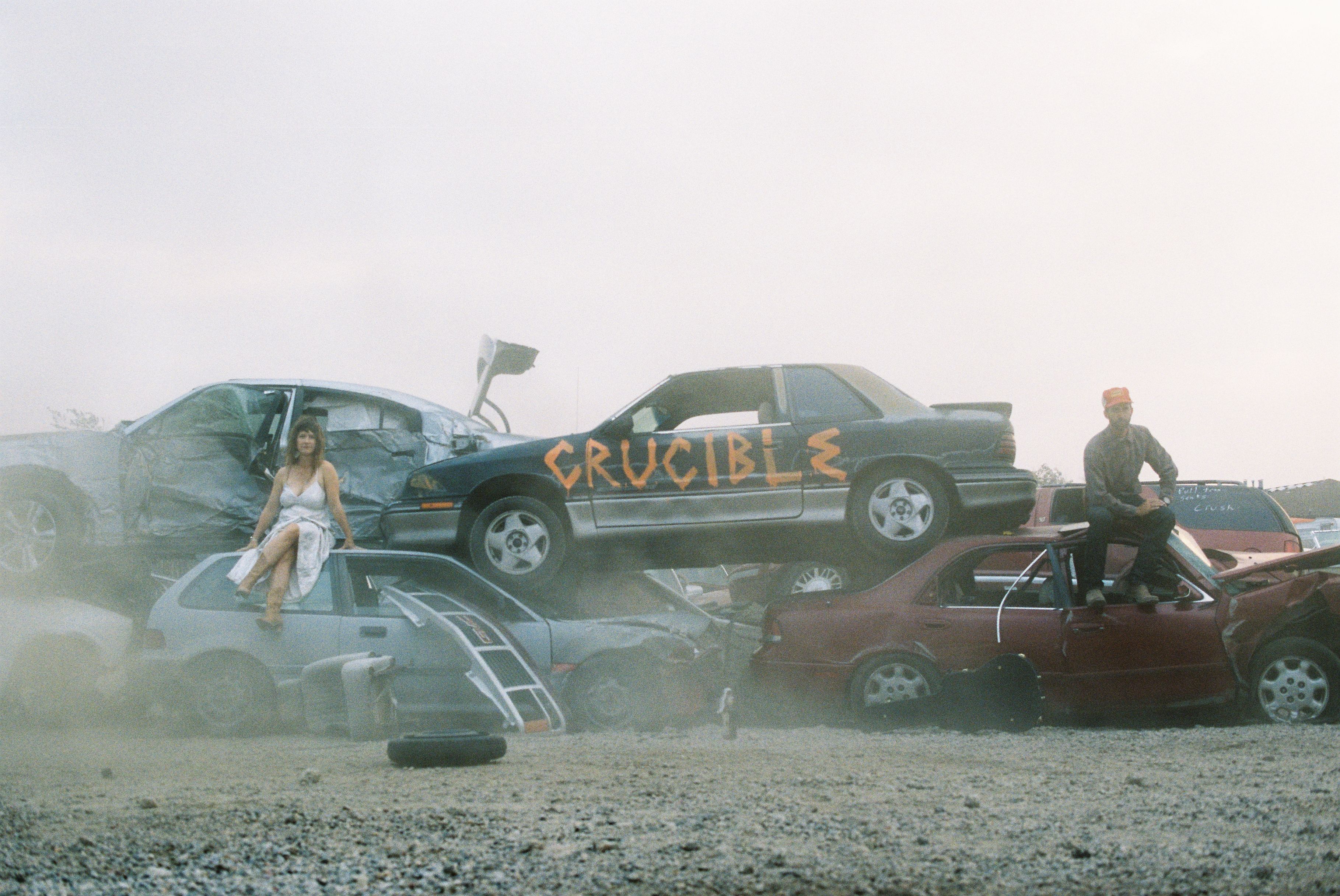 CHINA: Honestly, this has not been a very creative time for me.  Some of that has to do with the album release cycle that we are in, as we literally finished recording the album the day before lockdown in March, and now we are in total marketing mode. However, I think the added stress of the pandemic, surprise homeschooling our two kids in the spring, the burden of carrying our kids' social angst for a while when they couldn't hang with other kids - all of that really contributed to a fight-or-flight response that was not conducive to relaxing and writing songs.
SETH: We have been in full-on album release mode, literally from the start of all the social distancing measures. In all honesty I think we sorta wondered if we would have more time to be creative at the start of this than we have. I think this will more likely be an inspiring time for the future of our songwriting. China did write one song that I think is very good, but we had gone through some very difficult stuff, and the song more or less insisted it needed to be made. I have some starts and ideas brewing in the back of my mind but need to give it the attention it deserves.
GW: And finally, do you have a favorite tour stop restaurant, coffee shop, or bar that you like to hit when you're on tour?
CHINA: Bongo Java in Nashville is my all-time favorite coffee shop.  I started going there when it opened in the 90's, and it's still around, roasting awesome coffee.  Mickey's Tavern in East Nashville and The Bowery Vault above it are also must-visit stops.  We always visit Junkee Clothing Exchange in Reno, NV when we are heading West. It's our favorite vintage clothing store and now they have a small satellite shop in New Orleans!
SETH: There are a couple of places where we have had some great house shows and that is always fun. It feels like you are meeting up with friends, more than performing. There are some spots we have gone to in Chicago and we convince the bartenders to serve us Malort. We had a grand time in New York City as a family together. There is a great coffee shop in Gallup, NM, called The Gallup Coffee Company, that we always like to stop at. We have been known to jump in on an open mic at a brewery in my parents' town, Franklin, NC called The Lazy Hiker. It's funny, we pull off a random exit anywhere in this country, and there is a decent chance we will remember being at that truck stop or coffee shop from some previous tour or road trip.