Boston singer, guitarist and composer, Bryan Porter Hinkley Discusses His New EP, We Live Through It, Staying Up Past Bedtime To Listen To His Mom's Bluegrass Band Practice and Turning His Daughter's Bedroom Into A Recording Studio During The Pandemic.
Bryan Porter Hinkley is a musical jack of all trades – he's toured the world playing guitar, has been a guitar tech, been hired to play with punk and hard rock bands like Clutch and Gang Green and in addition to his first foray into solo, acoustic music, he owns and operates the Boston agency, Gratitude Sound, which specializes in original music composition, music production, and music licensing for visual media. We sat down with the native Bostonian to discuss his new EP, We Live Through It, making a record at home during a pandemic and coming full circle to embrace his folk and bluegrass roots.
GW: It seems you cut your musical teeth on folk/roots music, with your mom introducing you to bluegrass. Is this new EP, We Live Through It, a revisit to those roots?
BPH: I haven't played bluegrass or folk in the past but was immersed with the sounds as a young kid. My mom would take me to weekly concerts called the Folk Guild and they would have jam parties at the house. I think the rhythmic element to bluegrass always drew me in. Bluegrass players like Doc Watson and the percussive sound of a banjo always stood out to me. I never really played it though, probably because it was my parents' music. I had to come full circle.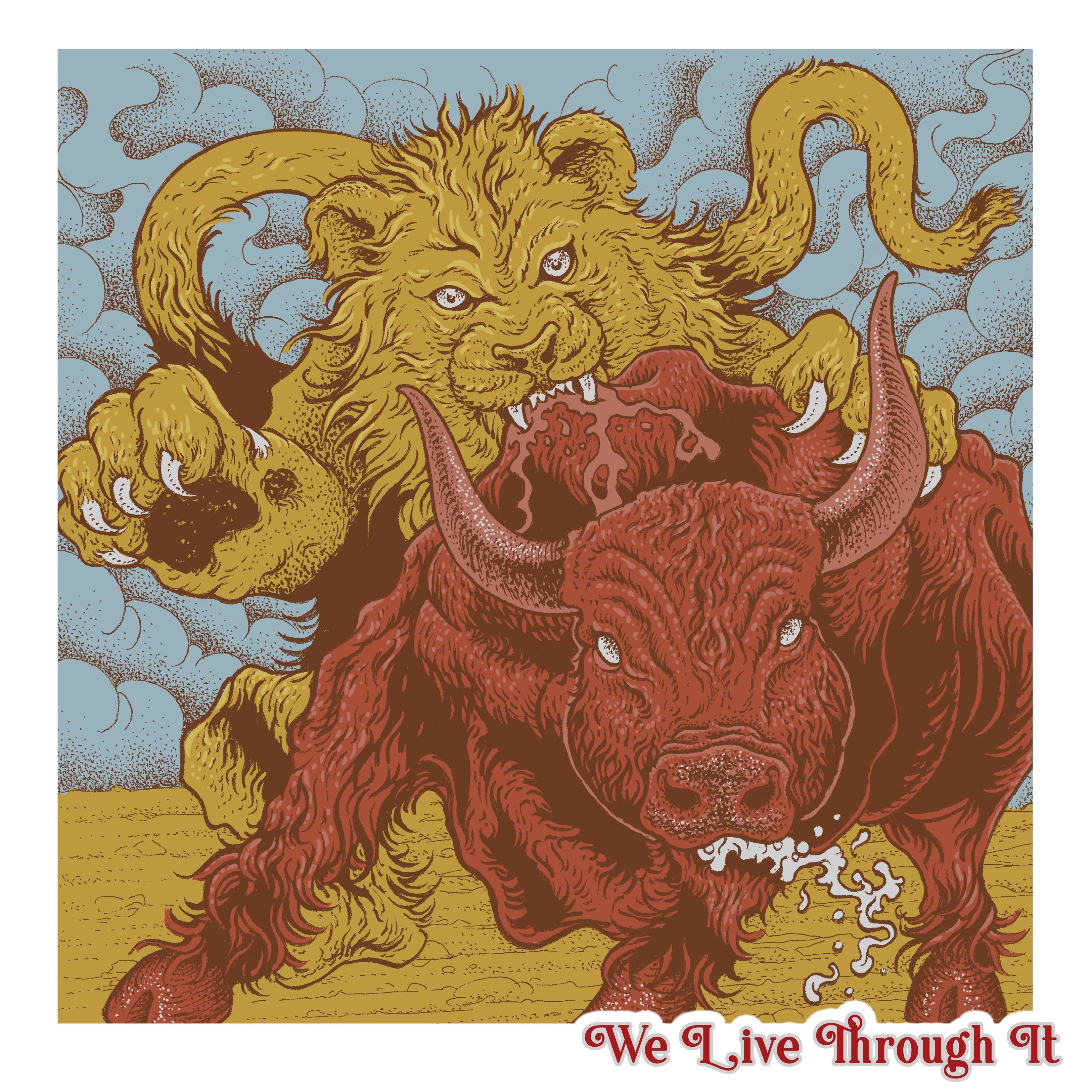 GW: What instrument did your mom play in her bluegrass band?
BPH: She played fiddle, guitar, penny whistle, and sang. My dad played piano and sometimes upright bass. Her group "Patchwork" released an LP in the late 70's called ​Hard Times in the Suburbs​. She still plays with a few different groups down in Gainesville, FL. I remember being amazed that my mom had a record.
GW: An acoustic EP is a rather far cry from Clutch and Gang Green. With that being said, though, those elements of hard rock and punk naturally occur in the new stuff -- making for a unique and fresh sound. Can you explain what made you want to come full circle to those folk roots?
BPH: I wanted to make a record that is listenable to people both in and outside of the hardcore/punk world. There is some fear of disappointing an existing audience, but I feel it's important to be true to myself. I've always enjoyed a variety of music and I think most people will keep an open mind and hear it for what it is. I wanted to write songs that sounded good whether they are played on one instrument or with a full band. I had been invited to do a solo performance opening for my friends Jesse Ahern and Lenny Lashley and it forced me to pick up an acoustic and practice. I found it to be enjoyable, so I thought I'd keep at it for a while. Plus, there's less stuff to carry around.
GW: Did you have certain influences on this EP in particular? And what folk/roots/bluegrass influences, if any, carried into your adulthood as an artist now?
BPH: My influences don't always appear to be recognizable but maybe these songs are influenced by CCR, Joe Walsh, Gerry Cinnamon, some old calypso music, Dolly Parton, The Highwaymen, and maybe some Bonnie Prince Billy. I also did watch the first couple episodes of the Ken Burns Country Music documentary and was really inspired by Jimmie Rodgers. I never knew his story.
I think touring was a good way to find new music. There's a lot of down time to check out new stuff. We used to play a lot at a club in Tulsa Oklahoma called Cain's Ballroom. (Home of Bob Wills and the Texas Playboys.) So, I bought some Bob Wills music and I liked it. I went to the Ernest Tubbs record store in Nashville and got some of his stuff and liked it. There's a great record store in New Orleans called the Louisiana Music Factory where I'd buy some random blues and funk. I always picked up whatever looked good to me at the time, but I don't know what sticks and what doesn't. I did make an inspiration playlist. Not sure if you use Spotify but here's a ​link​
GW: In times of Covid, can you walk me through what the recording/mixing looked like during the making of this?
BPH: I started writing these songs just before Covid was ramping up in the US. I was writing some at my studio in Boston and some at home. Once the city essentially shut down, I started writing/recording in my daughter's bedroom. So, most of the guitars and vocals were recorded at home. There's a part I like in the first verse of "Redbull and Gasoline" where you can hear my dog, Luna, barking in the background. I'm glad we kept that in there because it reminds me of the moment.
I sent John-Paul Gaster the music and he sent me back versions with drum tracks separated. Then I re-recorded my parts on top of his drums and sent it back. We went back and forth like that until it was sounding good enough to mix. By that time, restrictions were a bit more relaxed and I think I was one of the first clients allowed back into Mad Oak. We took the precautions but honestly, I think it was still a little awkward for everyone. We did some rough mixes to get the basic sounds together and Benny touched everything up at his home. I've never done a solo project before, but I imagine I'd be doing most of the recording alone either way.
GW: I know you've been a touring member of Clutch. Can you tell me about Jean-Paul Gaster's role as co-producer and what that was like?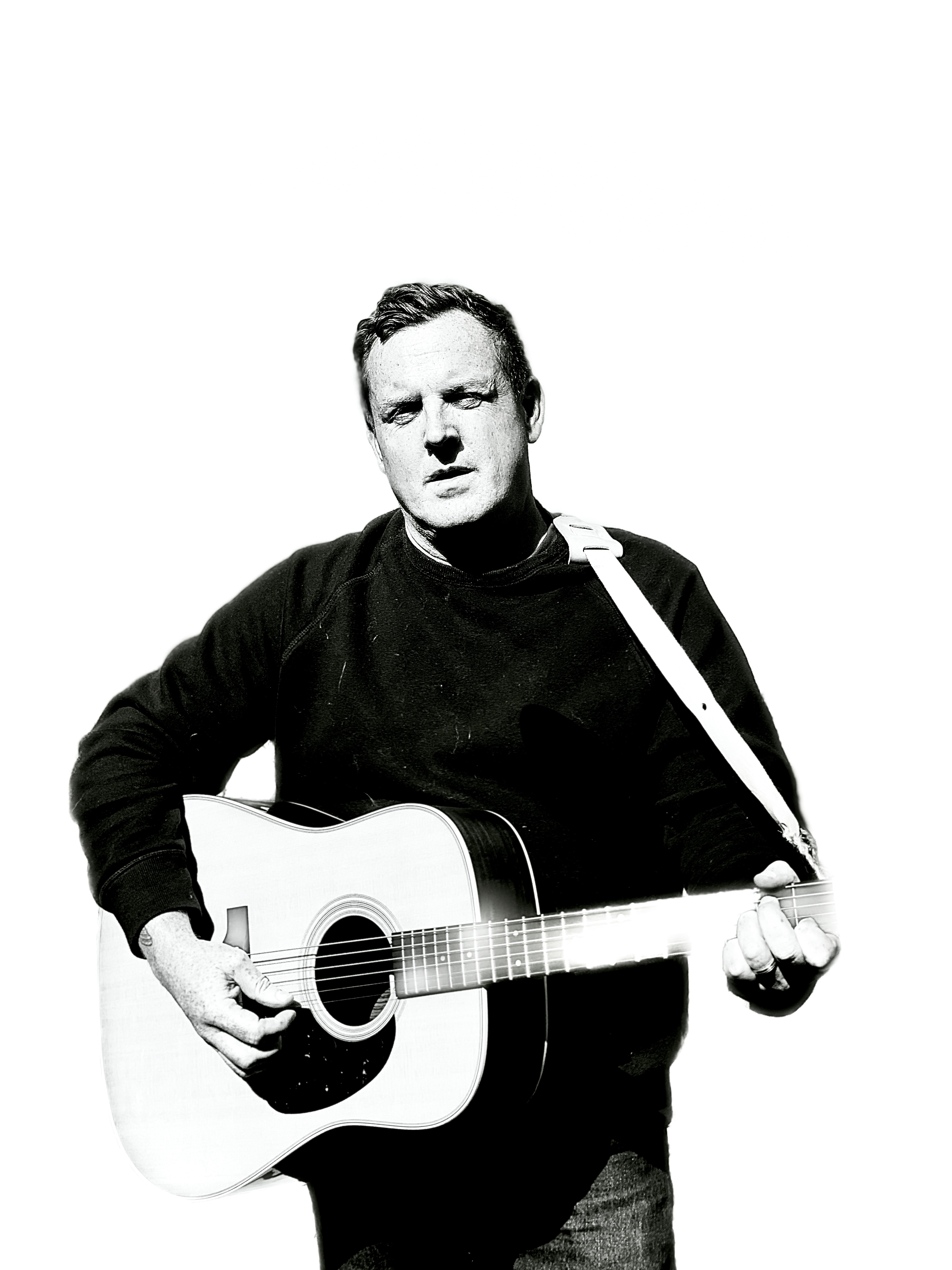 BPH: For this project he basically did his drums at his studio in Maryland and I did my parts in Boston. There were some texts and a few conversations, but I had him do what he wanted for the most part. A few years ago, I did some recording for another project at his studio and I also recorded one record with Clutch in LA. One of the things I respect about the guys in Clutch is they don't tell each other what to play or what not to play. It's different from my experience in other bands where everyone tries to help by telling each other what they should or shouldn't be playing. I don't know that one way is better or worse but it's a more peaceful process when you can play whatever you want. I respect John-Paul's taste in music and thankfully, I trusted him completely with these songs. I'm very happy with his contributions.
GW: What do these songs mean to you in these troubling and uncertain times? And how does it feel to make your debut as a solo artist?
BPH: Creating a solo EP is something I've thought about for a long time but never was willing to put in the time and effort to make it happen. The craziness of the current affairs and how suddenly the world turned upside down caused me to commit to making this EP. I have a philosophical point of view and I tried to incorporate that into these songs. I've heard people refer to records as a snapshot in the timeline of a band. I'll certainly remember the creative process for these songs and ultimately that's part I enjoy the most. I look forward to performing in front of a real audience again but for now I have a few streaming shows set up on Oct 24th and November 13th. You can check bryanporterhinkley.com for details.