Con Brio, translated "with verve," is led by singer Ziek McCarter, a 20-something with the soul of a 40-something, who is like a shot of James Brown, a dash of Sam Cooke, a touch of Freddie Mercury, all with a splash of Otis Redding while on stage. His showmanship in a live setting is matched only by the band's musicianship, much to the delight of those in attendance. Their live shows have garnered world-wide attention, and their continual development in songwriting is expanding their catalogue by the day. The band consists of McCarter, Ben Andrews on guitar, Jonathan Kirchner on bass, Patrick Monaco Glynn on drums, and Marcus Stephens and Brendan Liu on horns. Grateful Web was able to catch up with Con Brio during the Joshua Tree Music Festival last weekend (review HERE) for a quick chat.
GW: I wanted to get a little background on your influences. Obviously you have a strong musical culture in San Francisco to draw from, both historical and present, so maybe you could describe a few of the bands that are really driving you today:
ZM: Bands and artists that really inspire us include Vulfpeck, we're Vulfpeck fans, Anderson Paak, Tame Impala, everything Childish Gambino is doing. It's a nice blend of a lot of elements. Queen, we definitely listen to Queen.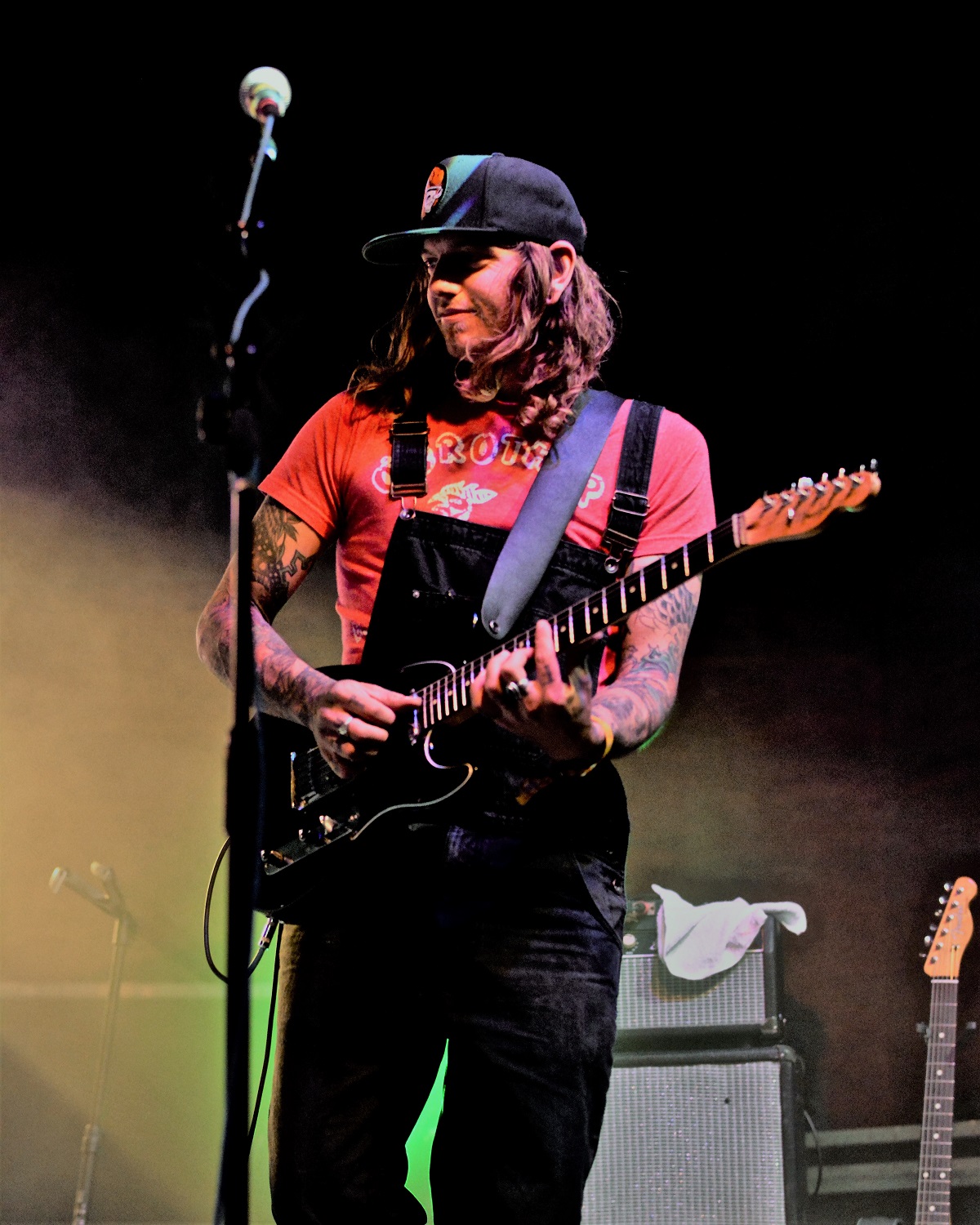 BA: I think everyone is an Andy Shauf fan whether they like it or not, and Bon Iver. There is a huge appreciation for songwriting, especially in the last year or two maybe I'm seeing that binds the band is songwriting. Whether that's listening to old T-Rex records, or like the Queen thing has been huge because songs should be able to speak for themselves to a certain degree. With the stuff we've been writing, it's been really focused on the foundation of things. There's not really a stylistic or genre divide amongst the band, because when it comes down to it, the dope shit is the dope shit!
GW: When it comes to songwriting, is there a primary songwriter or is it more of a collaborative effort?
ZM: At the end of the day, when it all comes together we got all-hands-on-deck. How the nucleus of the song starts, that varies. He'll (Ben) bring in a song, I'll bring in a song, the drummer will bring in a song, it just varies. We all decorate it, you know as much as we can, as much as it needs to be decorated, and then move on from there. But at the end of the day, it's all hands-on-deck.
GW: Is the process fairly organic, or do you have times that you carve out that you focus on songs?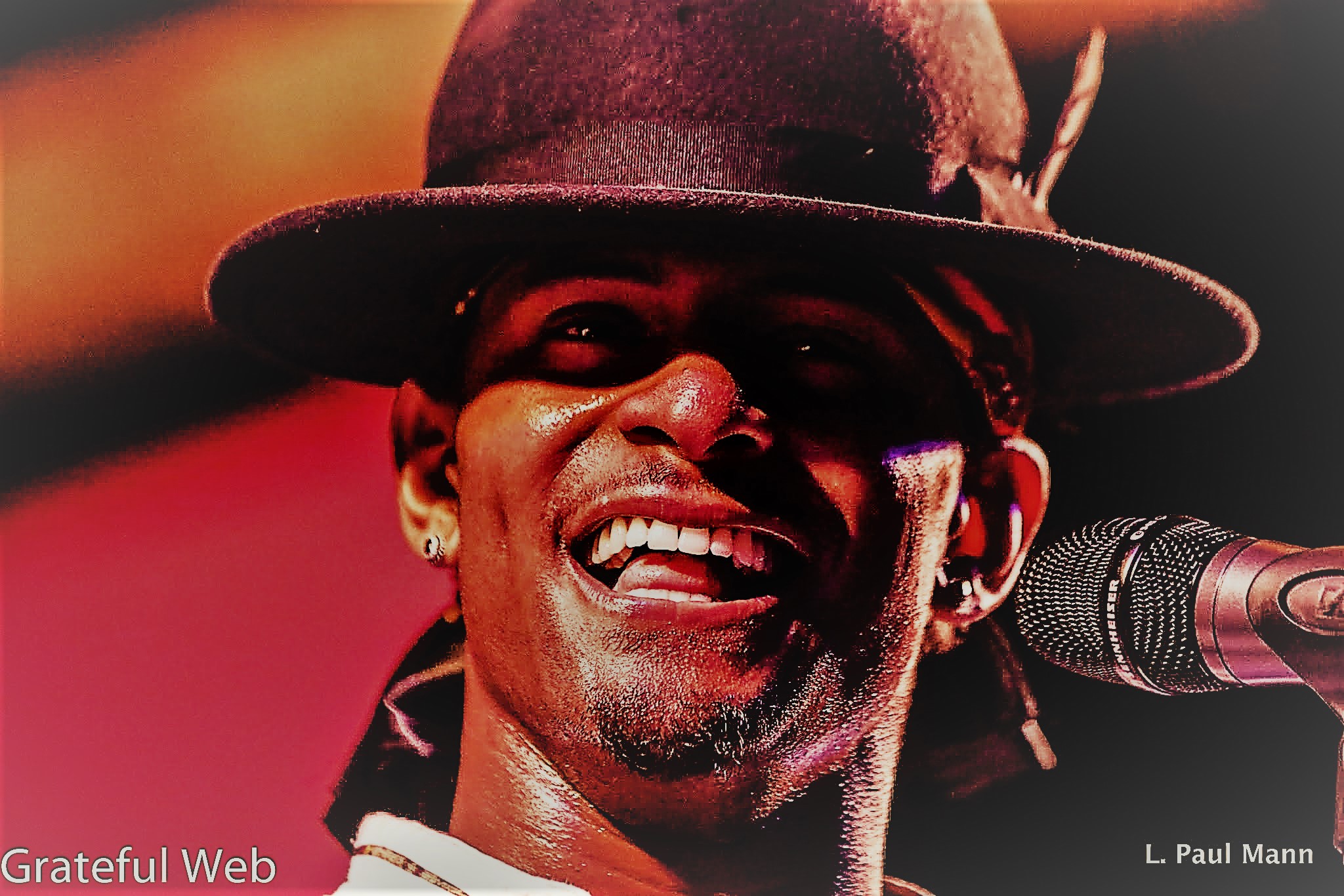 ZM: It varies, yeah we've had times where we booked out writing sessions for ourselves as a band, some time in Washington.
BA: We've got three days off from the road, and we'll get a cabin somewhere and set up a recording studio in the living room, and sometimes we don't get anything out of that. Sometimes it doesn't work.
ZM: It's getting the reps, you know? It's showing up. We did a couple of those [when] writing this new album that's coming out soon. I think we did a writing session in Washington so, it all varies. But definitely we get time in our rehearsal space in Oakland, we get together twice a week.
GW: Is the production process similar?
ZM: There is not one strict formula, it all varies, and we just embrace productivity and greatness in the songs.
BA: There is no one true path.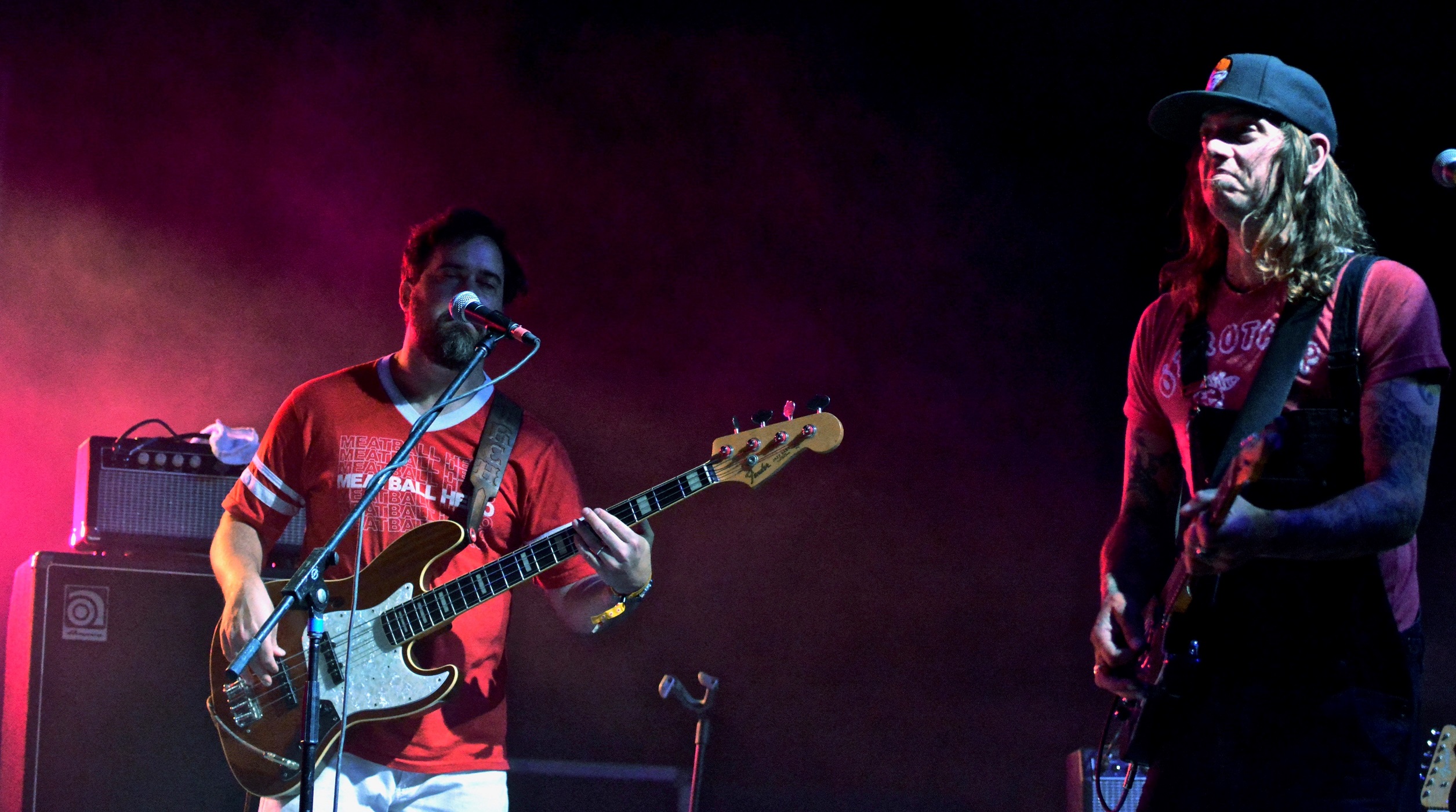 GW: So when are you expecting the new album to be released.
ZM: July 6th is when it drops.
BA: We have a new single coming out your way in about a week. We just put out a single, a cover the Nirvana song Heart Shaped Box. We rearranged that and made it our own in half a day, in our friend's dad's house in Atlanta. We're doing most of the stuff on the fly, and it's nice to be able to collaborate with other people and to be intentional with things. But you know when the band gets together, and it feels good together as a band, we can come up with some pretty dope stuff.
GW: Speaking of collaboration, you've had the opportunity to tour with some great bands like Galactic, Grace Potter, Revivalists. Do you have groups that you like to collaborate with, or ones that you haven't yet that you would like to?
ZM: Come one, come all! We like working with everybody. The tours that we've gotten, some of them were requested and some of them were just great bands that we respect, they spend a lot of time on the road, and we like their music. Any bill we're on, whether we are headlining or sharing with somebody else. It's all about the fans, anybody that come into that building we want to walk out feeling great.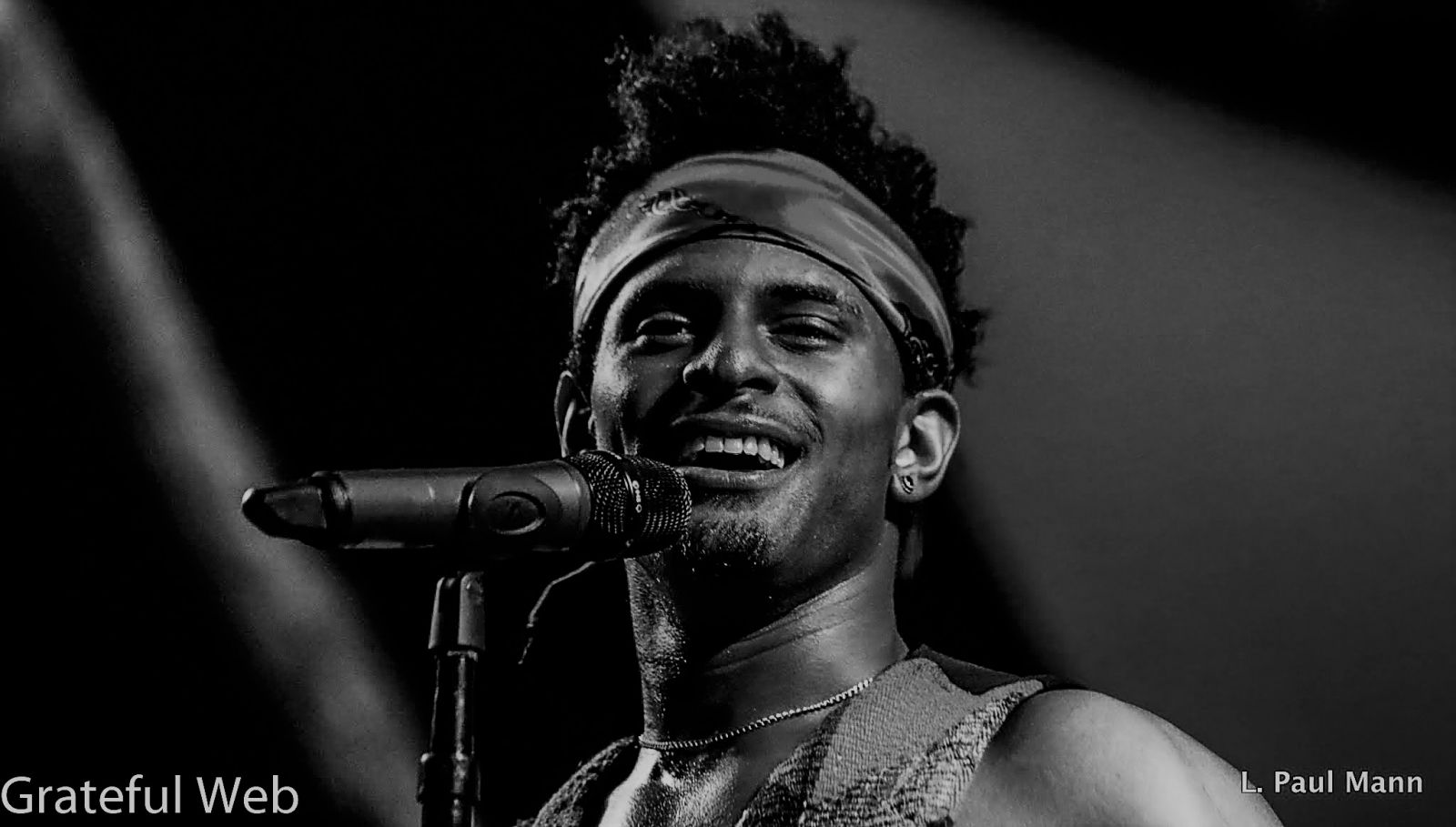 GW: You guys have quite a hectic stretch of your tour schedule coming up. Next week you'll be at Summer Camp and Lightning in a Bottle, and you've obviously been to Lollapalooza, Bonnaroo, and Austin City Limits in the past. This is now you're second time at Joshua Tree and then you'll be a Guitarfish later this summer again. From an artist standpoint, what do you find different about the Barnett (English) presentations (Joshua Tree Music Festival & Guitarfish) versus the other festivals you perform at?
ZM: Every festival has its own subculture within it, and you just embrace the essence of where it is. I think some of them it's about location, like being out here in Joshua Tree it of course is alluding to what kind of experience it's going to be. Festivals are primetime for us, we're a festival band. We love the festival energy. So many other bands you can draw inspiration from, some different workshops and painters, arts and crafts going on at every festival. That's what we kind of really like, our colors come out in a different way. All of Barnett festivals we want to say power up to, thank you for having us!
BA: I'm stoked because this festival and Guitarfish feel like a family affair, Brent Dana (Guitarfish founder) is an old friend. I love that festival, I love this vibe, they remind me of each other and I think the overlapping is going to be great. I'm stoked to be playing Guitarfish to see how that impacts the experience for people. There's different cooks in the kitchen than there used to be, and I think it's going to be a great thing. It already felt good!
GW: You have your festivals that you have lined up throughout the summer, but you also you have a trip to Europe coming up. How did that come together for you guys?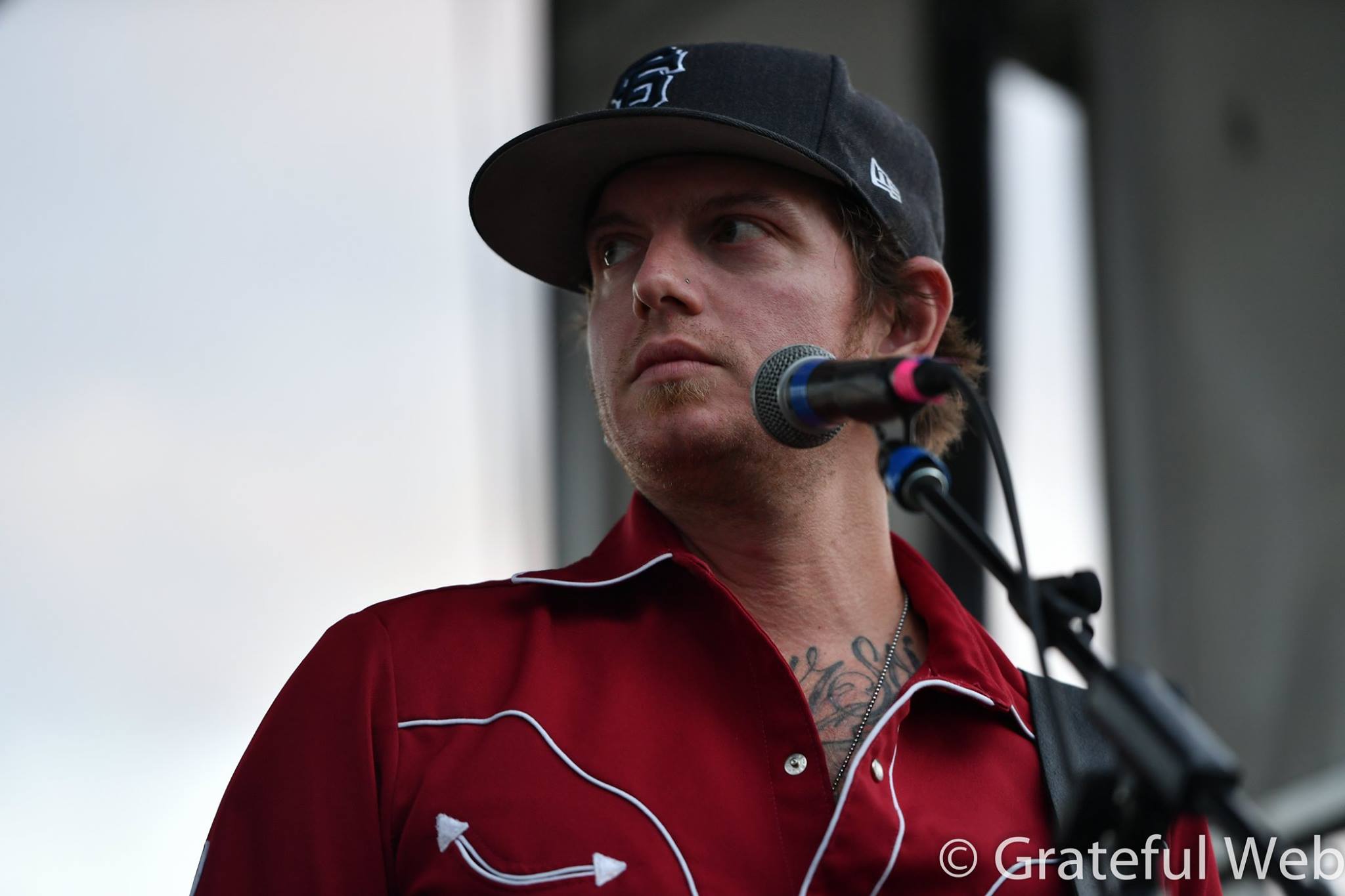 BA: In the last 4 years, we've made 2 trips in each year. In a way, if you think about it in terms of how the record is doing, it's our biggest market. So the response to the recorded music, radio response, tv spots, stuff like that, we get pushed pretty hard over there and we do very well. Particularly in Netherlands, Belgium, [and] France. We're going to be in Italy for the first time though.
ZM: Speaking of festivals we're going to be playing the North Sea Jazz Festival (In Rotterdam, Netherlands), and that's a crazy festival; Cory Henry was there the last summer we were there. It's an amazing festival over there. Again, we hit that festival markets man, and that's everything. In a lot of those [festivals] you get a lot of fans from those shows and then they come to see you when you play the venues after so it's exciting. And that's the nucleus, that's where it's at.
BA: That's how it's supposed to work. Montreal, Newport, North Sea Jazz, some of these places internationally, Fuji Rock, it works the way it's supposed to work. People come to the festival and check you out and you've got all these new fans, then they check you out at next thing you're doing. It doesn't always work that way in the States because of the way that we consume art. But, I don't know, that might change. We'll see.
GW: The live show has been a big driver for you guys, pretty much when someone has seen you guys they know they've seen Con Brio. As artists, is there an added focus on the live performance?
ZM: Oh yeah, it's most certainly an added focus. You want to be improving in all aspects of the energy we put out.
BA: It's sort of two different components to one identity.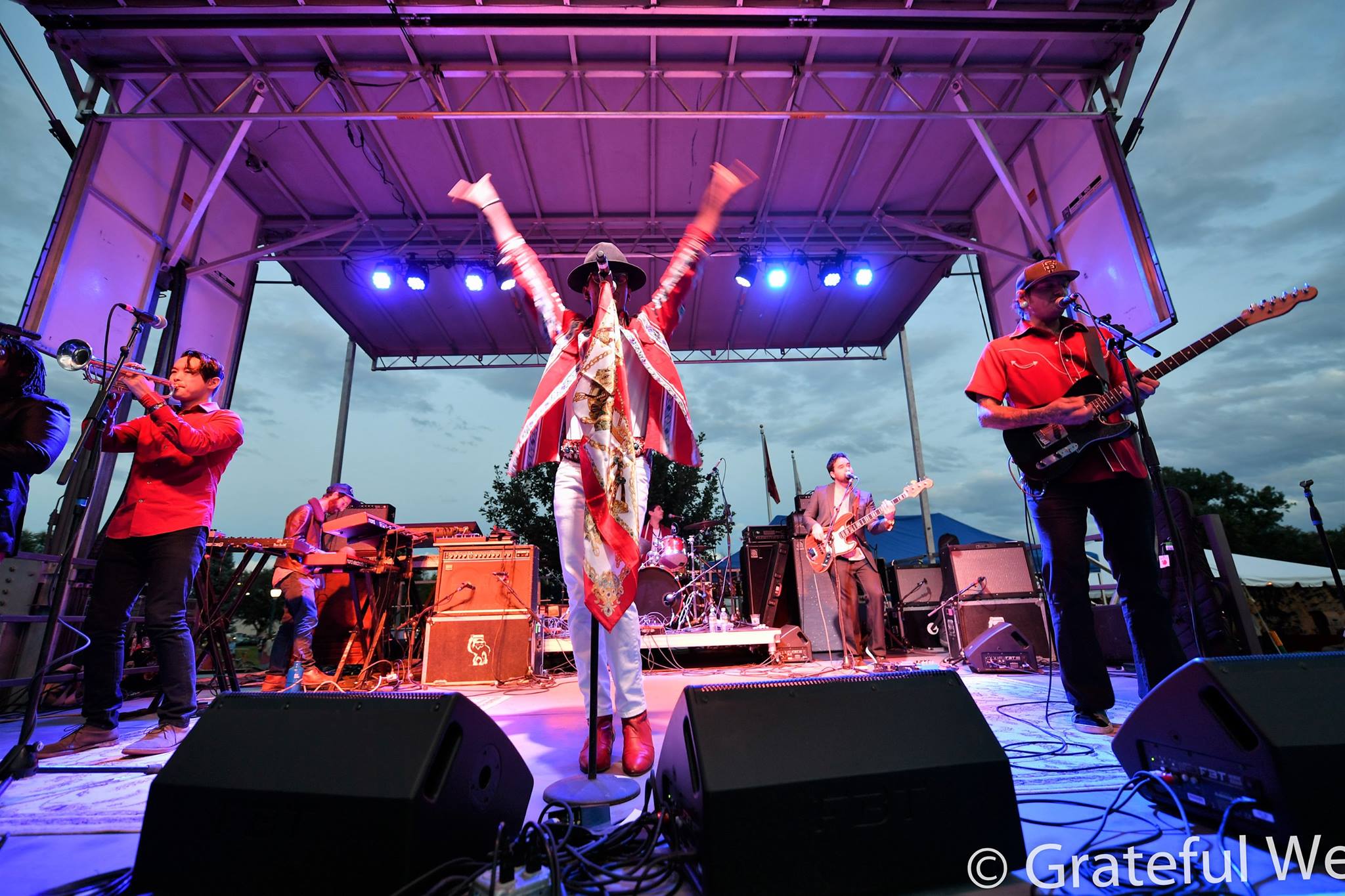 ZM: And they fertilize each other.
BA: It's almost two identities; it's not like it's two different bands but it's two different ways of absorbing the experience that we are trying to relay to people.
ZM: When we play live shows, that's us and our chemistry in the moment. Like our passion for the song and the passion for the crowd. And as we go into the studio, it's like a different identity. We're thinking about the long-term.
BA: There's not really any improvisation [in the studio], you're not going to hear any guitar solos. No the recorded material is very much about the song, the live show is about the energy.
Be sure to check out Con Brio's upcoming album Explorer when it hits stores on July 6 or catch one of their many appearances around the US, Canada, and Europe this summer.