GW: Describe the recording process for Call the Captain for our readers. What was the vibe like in the studio? And what drew you to Bill Reynolds as producer?
WC: We made our first Western Centuries record, Weight of the World, at Bill's studio in Nashville in 2016. His amazing vibe sets the tone for the recording process and what gets created. He instantly makes you feel comfy and relaxed. But Bill doesn't fuck around; the studio is also a place to work. It was a natural step for us to go back and make Call the Captain there.
GW: How do you as a band collaborate? Does someone bring a melody and then someone else writes the lyrics or is it different for each track?
WC: Each writer brings pretty much finished songs. Once we play a new song in a band setting and hear how it sounds, we often make tweaks and adjustments -- maybe add an intro or a bridge. Much of this final input comes from the band members.
GW: Which song or songs on the record are you most proud of and why?
Jim: I'm most proud of being part of, All the Things I Could Say to You Right Now. For me, that recording captured a level of emotion and intimacy that rarely happens in the studio.
Cahalen: I really love the way that Long Dreadful Journey came out. We hadn't worked on it much before the session, but it really came together in a quietly powerful way.
Ethan: I think Sentinel is an outstanding song. Weaving together those stories with a unique melody and song structure.
GW: What do you hope your fans take away from this collection of songs after listening?
WC: Someone said recently that it doesn't sound like three independent writers/singers, and that it just sounds like us. I'd like to think that people will get that same feeling from this record.
GW: Tell us about your relationship with Jim Lauderdale, who guests on 2 tracks.
Jim: I spent over 20 years playing in the band Donna the Buffalo. We crossed paths with Jim Lauderdale in 1999 at the Newport Folk festival and I've remained pals with him ever since. In 2003, Jim used DTB as his backup band to record Wait 'Til Spring (which remains one of my favorite records of his – and not just because I'm on it.). Jim and Western Centuries met at various festivals over the past few years and he liked our sound. He graciously agreed to sing on our new record and was an absolute pleasure to work with in the studio.
GW: How does living in Seattle inspire you?
Ethan: Though it's a bit of a stereotype, Seattle's weather can be very intense. Not so much the rain but the extreme lack of sunshine for more than half the year forces people to look inward and get to know themselves. The natural beauty and recent prosperity hides a dark under belly of depression that inspires many who have been here long enough to experience it. I used to play in a band with another local country singer Zoe Muth and folks would often ask her where a girl from Seattle learned to sing such sad country music. Spend some winters in the Northwest, it's about as lonesome as it gets.
Cahalen: Honestly, I would not necessarily say that living in Seattle inspires me...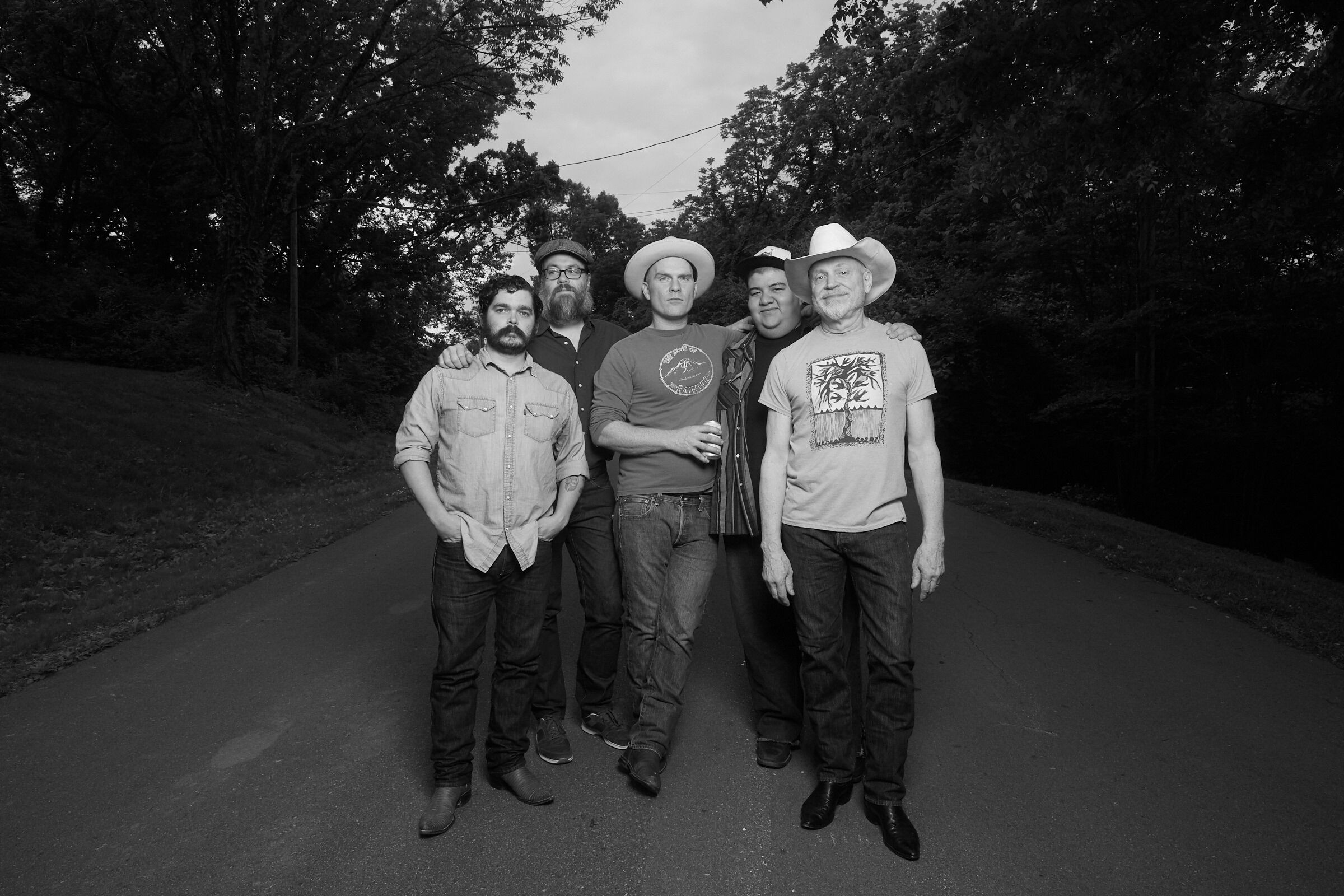 Jim: I live in New York, which inspires a sense of urgency.
GW: This band, and this record, for that matter is a blend of all types of roots music. Can you speak to your musical influences and how that plays into your music?
Jim: I grew up on Jimi Hendrix and The Band, moved to traditional American stringband music and bluegrass, then to classic country, and now find myself heading back to rock and roll – full circle if you will.
Cahalen: I grew up in New Mexico, and was hearing Norteño and mariachi, country, and my dad played lots of Doc Watson, Norman Blake and The Beatles. I don't know how much of that people hear in my music, but all were enormous influences.
Ethan: I grew up listening to huge variety of music, from John Prine to Curtis Mayfield, George Clinton to Ralph Stanley, Lee Perry to the Clash. It would be a huge honor to have of any these influences be recognizable in my songs.
GW: Give us 2 or 3 artists we should be listening to that you are loving right now.
Jim: I'm really enjoying the new Sturgill Simpson record, Sound & Fury. Also on my current playlist: The Essential Porter Wagner & Dolly Parton, and Bonny Light Horsman.
Cahalen: Ye Vagabonds are my latest favorite. And I've been listening to tons of Ivor Cutler, who was an amazing Scottish humorist and musician.
Ethan: listening to lots of old R&B at the moment.
Silly by Deniece Williams 
Sunshine by Enchantment 
Cowboys to Girls by the Intruders 
GW: The studio musicians you recorded with are monster players! What was it like with all of you in the studio? How or why did you choose these players for this record?
WC: We agree – those folks ARE monster players! Nokosee is a bad ass traditional fiddle player and we first knew of him through that world. Thomas and Oliver are pals we've known from the Americana scene for several years. All three of them tour with WC and they're fabulous people to travel with. They were amazing in the studio, period. We can't overstate what those guys brought to Call the Captain, and what they bring to our lives in general.
GW: What song or songs from this record hits really hard live? Which are the most fun to play live?
Jim: Every Time It's Raining is turning into an awesome rager live. And I love that we can transition from a song like that to a song as touching as Before That Final Bell and still keep the audience hanging with us.
Cahalen: I agree with Jim... and obviously Space Force has become quite a rager as well.
GW: What's your favorite venue to play? Can you narrow it down to one or even a handful?
Jim: Such a hard question. Any time people come to see us live we're grateful, no matter the size of the venue. Three that stick out: Community Centre, Glenbuchat Scotland; Barns of Rose Hill, Berryville VA; Elk Creek Café, Millheim PA. All of these seem to attract an intense community of music lovers.
GW: How do you stay creative? By reading, working out, jamming? What moves you musically?
Jim: I don't really "stay" creative. For me creativity comes in unexplainable random waves. I'm not sure why it happens, but it sure doesn't happen often enough.
Ethan: Physical labor. Whether at work or in my garden, there seems to be a certain kind of space that lets my mind drift towards a rhythm, melody and concept that often filters into a song. 
Cahalen: Certainly not working out. A lot of mine comes from reading, seems like. And just being around other interesting and creative people, which I'm lucky enough to be in a band with loads of them.
GW: And one final fun one: How do you take your coffee?
Cahalen: Black. Fill it up to the top.
Jim: Weak and pale.
Ethan: I like good coffee in all kinds of different ways.