Keepin it casual, Greensky Bluegrass rocked a two set Spring Tour Wednesday evening in Urbana IL. Home of the fighting Illini, there was a full-on hug war happening. From the floor to the balcony the bee boppin Greensky opened with Feeling Alright and began a birthday show toast-worthy fo sho. Take Cover has gotten so dang funky. There were birthday shots and shouts-out for Guido as Anders Beck hosted his own witty Casual Wednesday banter with the crowd... The feeling alright rode right on thru the entire evening. It was a spacious show with friendly campers and room to dance or watch or drink, and a spacious area for Chef Rhody at the merch booth. It's always nice to chat with a man in a fine tailored brown velour leisure suit on a Wednesday. There was some speculation that Phil Lesh tunes might be in store as it was his 77th birthday. The encore did not disappoint. An entire set with no songs off If Sorrows Swim, I chose this list in particular because of the '(1) "Into the Mystic" teases during opening of' notation. It's almost my 1 year anniversary and our first dance was to Into the Mystic. I wanted to believe that I heard teases at the beginning of Room with a Roof. I don't know if I just wanted to hear it that bad because it was a faint 10 seconds at best, but it was reaffirming to see someone else thought they heard that too. This list was crowd comprised and edited by Laura Hood Hadsell.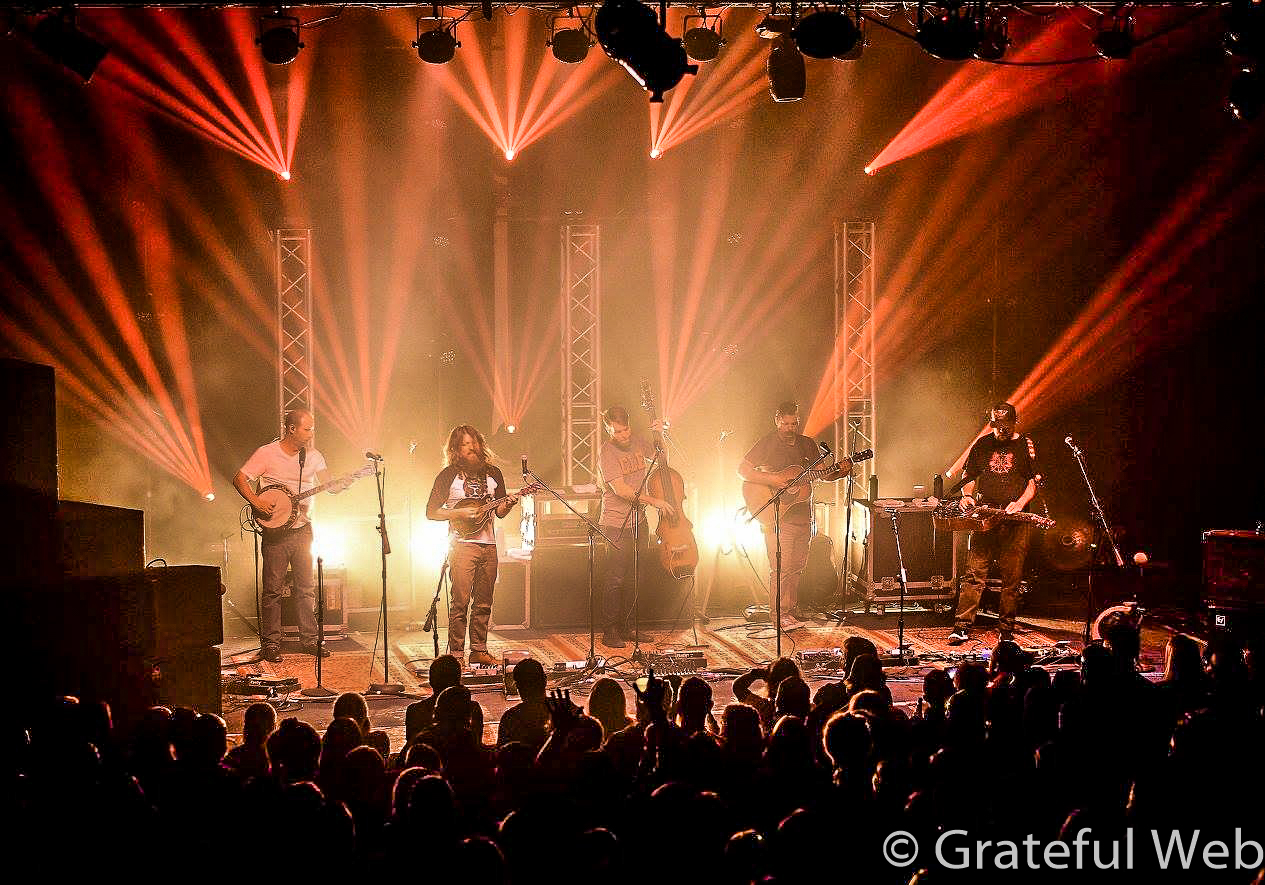 Keep it casual Grateful Webbers! Keep your grass blue and your sky green, know what I meen?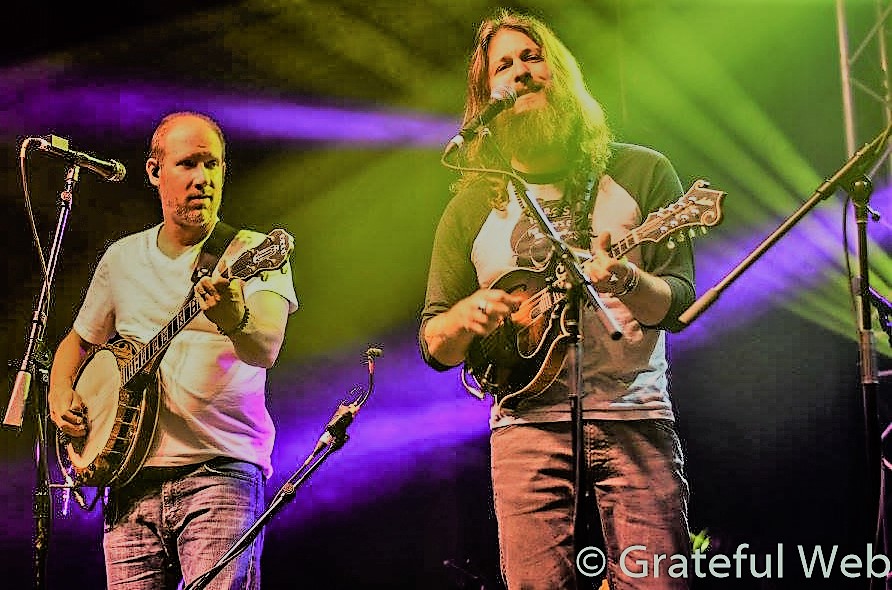 Check out a few more photos from the show.
03/15/2017 (Wednesday) CANOPY CLUB-URBANA, IL
Set 1: Feeling Alright (1), Take Cover, Fixin' to Ruin (2), Run or Die, Room without a Roof (3), Foggy Mountain Special, Last Winter in the Copper Country, Casual Wednesday (1) (4), Airmail Special > New Rize Hill
Set 2: Into the Rafters, Bottle Dry, Tarpology > Gumboots > Tarpology (5) > Miss September, Send Me Your Address from Heaven, 33443 (6) > Don't Lie (5) (7) (8) (9)
Encore: Big Railroad Blues (10) (11)
(1) Birthday shout out to Guido Batista
(2) With Caleb on woodblock
(3) 'Into the Mystic' teases during opening
(4) Lyrics were sung on top of 'Feeling Alright'
(5) 'Miss September' teases
(6) Pre-song 'Bird Song' tease
(7) 'Paradise City' teases during intro
(8) '33443' teases
(9) 'Born to be Wild' jam/quotes
(10) Dedicated to Guido Batista
(11) Lyric changes: "wish I listened to what my Guido said"/"mama told me, Guido told me too"