Sometimes I think I am so full of shit. Ask my wife, and it's probably safe to drop sometimes I think. But coming to Grey Fox Bluegrass Music Festival, a festival I come to every year, trying to think of a new way to make you, fair reader, understand that it is unlike anything that you have or ever will experience? I am full of shit to think I can do this. But thankfully, this year mother nature is co-writing this review, and she's writing in the blurry ink of rain. Sure, so many of you will remember the character of rain in previous renditions of this story. But not this year. Rain gets partial royalties on the article this year. I think in 2017 rain gets a portion of each band's merch sales. It's in rains rider. That's right. Rain has a contract this year. But rain, so often a harsh co-author, rejecting pages of text with ten solid minutes of it's berating self, is what made this year so special.
Driving down to Grey Fox, I fretted if our Subaru with a quarter million miles had a few more hills in her, towing a 41-year-old 5th wheel also on its last legs. My internal tension was broken with an innocent question from the drowsy 4-year-old in the back. "Why do they call it Grey Fox?" To him, that's just one of the endless litany of word explanations asked for on a new, constant pace these days. Ironically, it turns out four years olds are not interested in word origin. Yet, he persists. But today's question astounded me. Sure, I can speculate. The fox is a cool animal. It makes for cool posters and other publicity for the festival. But why not a mountain lion? A sleek otter? Industrious chipmunk? All are plentiful in this part of the Catskills. Is anyone even sure that grey foxes live around here? I made it my quest to find the meaning behind the grey fox.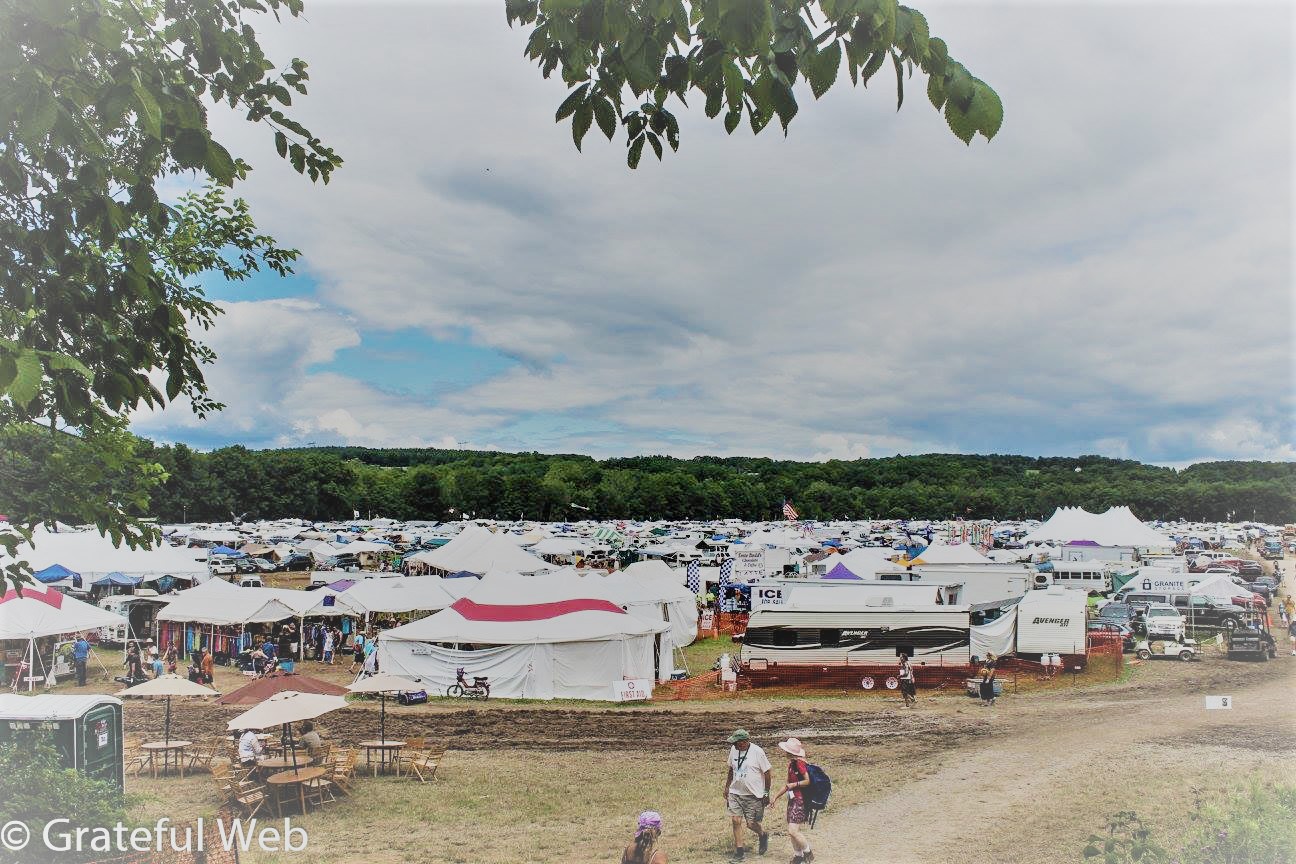 Once we arrived, the festival truly started with some child appeasing under the family tent. Over the years, it has become clear that spending time at the family tent is no badge of honor. It's a badge of pride. You can find quality music, comedy, crafts and other distractions for your wee ones for short intervals before psyching them back up for the main events. Annually, the best performances for the kids come in the form of three young men, dressed in simple costumes, (pirate, cowboy, and astronaut) with very few props and no amplification. And yet, The Chicken Pot Pirates can engage a tent full of people each time they perform their list of skits, jokes and "say as I say/ do as I do" songs. It is the slight edge to what they do that keeps the parents involved. The parent's enthusiasm, pure and never forced, shows the kids that it is ok too, well, be a kid. But the secret is the demonic side. These guys know they are being silly. They know they are way beyond silly. They flaunt it. They embrace it, and they make you forget your inhibitions with their comedic indignation. For multi-million dollar movie companies, the kind with mouse ears to be precise, to engage parents, they choose to often make jokes that go over the heads of their child viewers. The Chicken Pot Pirates engage the parents with the same jokes that they use with the kids. For the kids, it's about the screaming and dancing and flailing. For the adults, it is simply the way the trio lets you know that they are aware of how far they are pushing each joke. They are also aware that they will push it further. Demonic family comedy.
As the rain was subsiding for the first time since we had arrived, I took notice of my surroundings a bit more. Refer to previous year's reviews for the fuller explanation of how I'm getting older, the crowd is getting younger, the tattoos are getting brighter, and the brims are getting flatter. Every year I change and so does my view of what is around me, but an addition to the litany that will end up making me a bitter old man is a reckless abandon that the Grey Fox audience brought to the festival experience in 2017. Everyone is pining for the best and most convenient experience for their own personal Grey Fox. Want to grill? Hell no. I want the ultimate grilling experience. Bring my couches from home, ten ez-up-up tents, eight full-size RVs, every tailgate game ever invented, four smokers, a pressure cooker, a flattop grill, nine gas grills and four charcoal half-trash cans. You have just come to the corner of Watson St. and Monroe Ave. amidst the grid of roads through the Walsh family hay fields and enter the realm of the Grillbilllies. At Grey Fox, people want the best of everything, and they have no pride limiting how they'll get it.They even name their annual camps to flaunt their conveniences. Hence, the Grillbillies.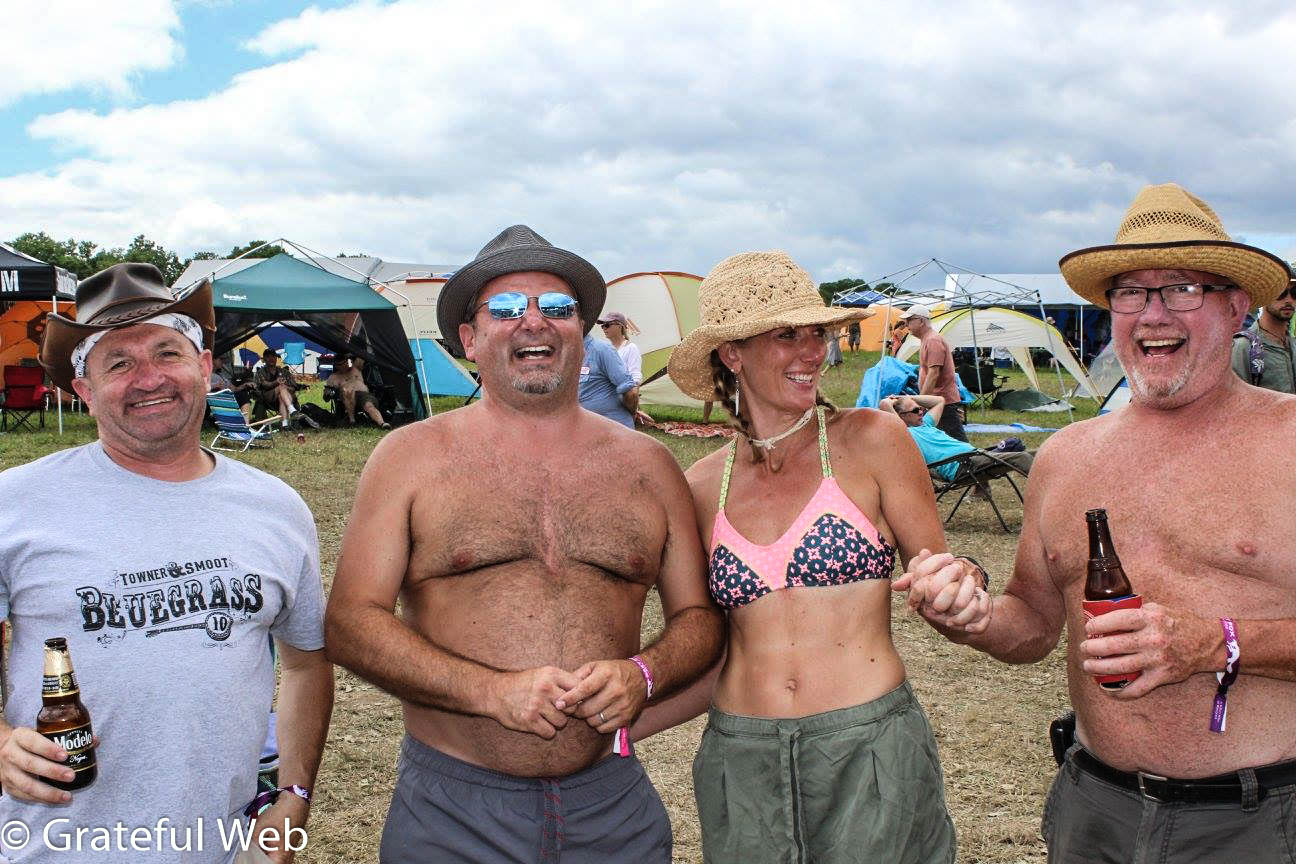 The Creekside stage is typically reserved for conversations lead by the weekend's headliners. Thus, sets are split equally between stage chatter and music; mellow sets and longer from banter, a scary prospect when you think about how much bluegrass musicians have to say, and a seated crowd. But on the first day of an already dripping wet festival, on day one we were all feeling more frisky than normal, the rain had washed away the pleasantries, and we wanted our music. Balsam Range delivered. Like everyone else at Grey Fox who gets to play after 4 pm, the list of IBMA accolades following this band requires its extra gear truck. Having never seen them, it was my responsibility to see what they brought to the table that set them apart. They share characteristics with many bands I'd see through the weekend. They flirt with the line separating modern country and classic bluegrass, often exploring songs arranged more like love ballads than hard driving blues picking. They have wisdom and a fresh perspective in their group. The banjo and bassist hold down the sound from yesteryear, with the guitarist and mandolin player being the younger players in the band. They all have an unending knowledge of each other from years of constant touring, which turns into off-color stage banter while they tune. But most of all, four of their five members could be band leaders. That's one of the most important characteristics of a great bluegrass band. Members put aside their egos to make something better than themselves. As their set in the seated tent unfolded, the well-educated crowd let the band know that we could see and hear their effort and showed our collective appreciation with rousing applause after each great solo. Our reckless abandon knew no protocols or historical precedent for the Creekside stage. We were hearing great music and wanted to show our appreciation.
Del McCoury played at 8 pm on Thursday. Did you ever wonder what it would be like to have chicken made by Colonel Sanders? Not Rob Riggle or Norm MacDonald or some other comedian giving it his all. I'm talking honest to goodness Colonel Sanders. The legit Colonel. The one who could tell you about his actual military service and whether it was those seven herbs and spices that shot him up in rank. Did you ever wonder what it would be like if that very Colonel Sanders made you chicken? Me neither, but that's kind of what it's like when you hear Del McCoury play bluegrass. He helped create a genre and is a master within its bounds. Del played every bit a greatest hits set. The bluegrass sing alongs that you only need to hear once to belt out your part. The covers shared with the Grateful Dead. Del even told a tale, harkening back to a time 50 years ago where he sang 'Dark Hollow' with Bill Monroe but never got to record it. "All those other bands recorded it but not us," he remembered. We all remember one back in particular who also never recorded it in the studio but made it famous through live performance.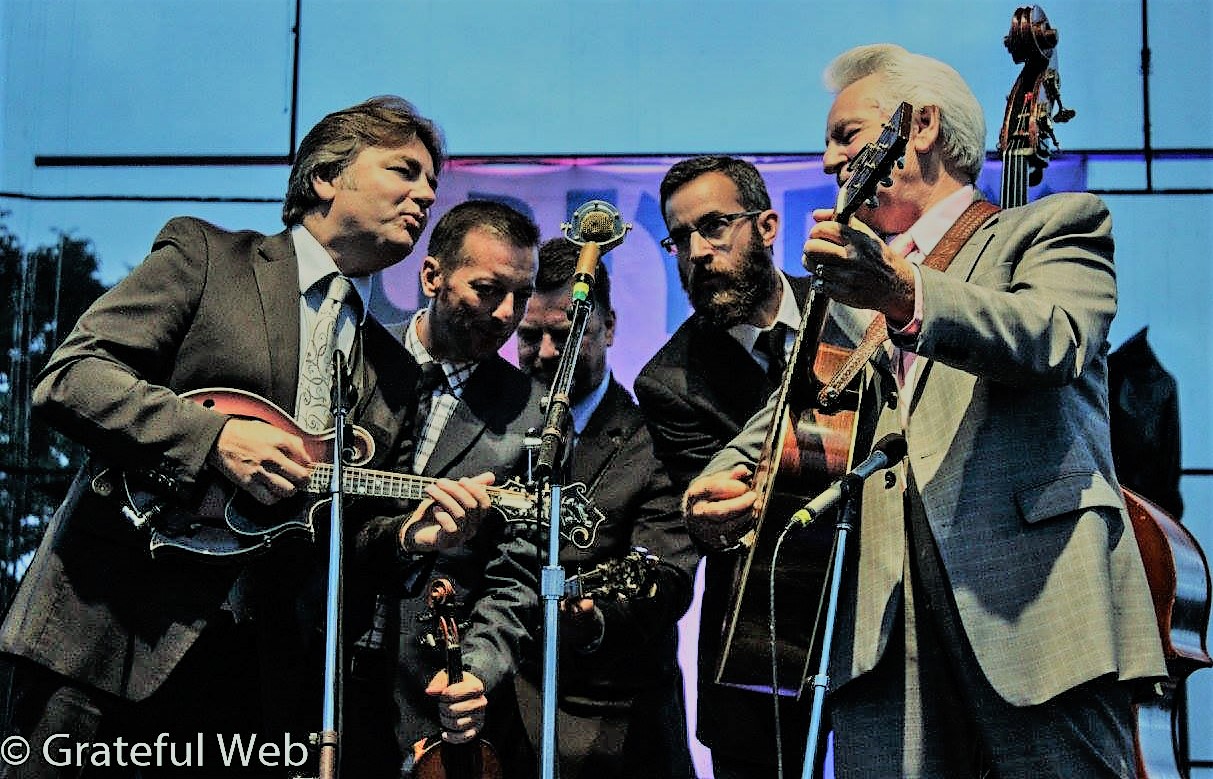 I didn't see everything at the festival. Always remember that. This is just a small sample of what happened, as guided by the whims of 4 and 7-year-olds. You've never seen whims like this. So, no, I didn't see the Infamous Stringdusters. And yes, I considered making a wagon bed for Jay and pulling him around after midnight so I could dance to one of the most dynamic and talented bands making newgrass today. Hell, Keller likes them so much he takes a bunch on tour with him now and again so that he can dance barefoot while they play all around him. But I was lucky enough to catch one more band under Catskill (aka Dance) Tent on the way back to the camper.
Have you heard of Cabinet? What do you know about these guys? Is your knowledge limited to seeing them on countless festival line-ups from festivals you did not attend? If so, like me, you need to see them. Jay and I meandered through the late evening fog and air so dense it felt like water may just burst out of the breeze. The highest ground took us right by the biggest tent at Grey Fox. It is the yin to the yang that is the main stage/ High Meadow Stage. At the High Meadow stage, you can sit seeing even the biggest name headliners. At the Catskill tent, everyone is on their feet for every band. The main stage crowd demands a reverence towards the classic makeup of bluegrass. But if you have drums, electric instruments, hell even some horns then come on down to the Catskill Tent. Tonight I could hear the intentional phrasing from the Dead's 'Scarlet>Fire' jam laying heavy on one of Cabinet's originals. The tease alone drew me in. Jay and I watched long enough to see why these western Pennsylvania boys are at nearly every festival. Their take on Appalachian music is influenced by being children of the 90's. But their musicianship would make Bill Monroe happy. It's a fresh blend complimented by their devotion to the music of the Grateful Dead. It is melodic. It is sharp. It's playful. Cabinet is here to stay.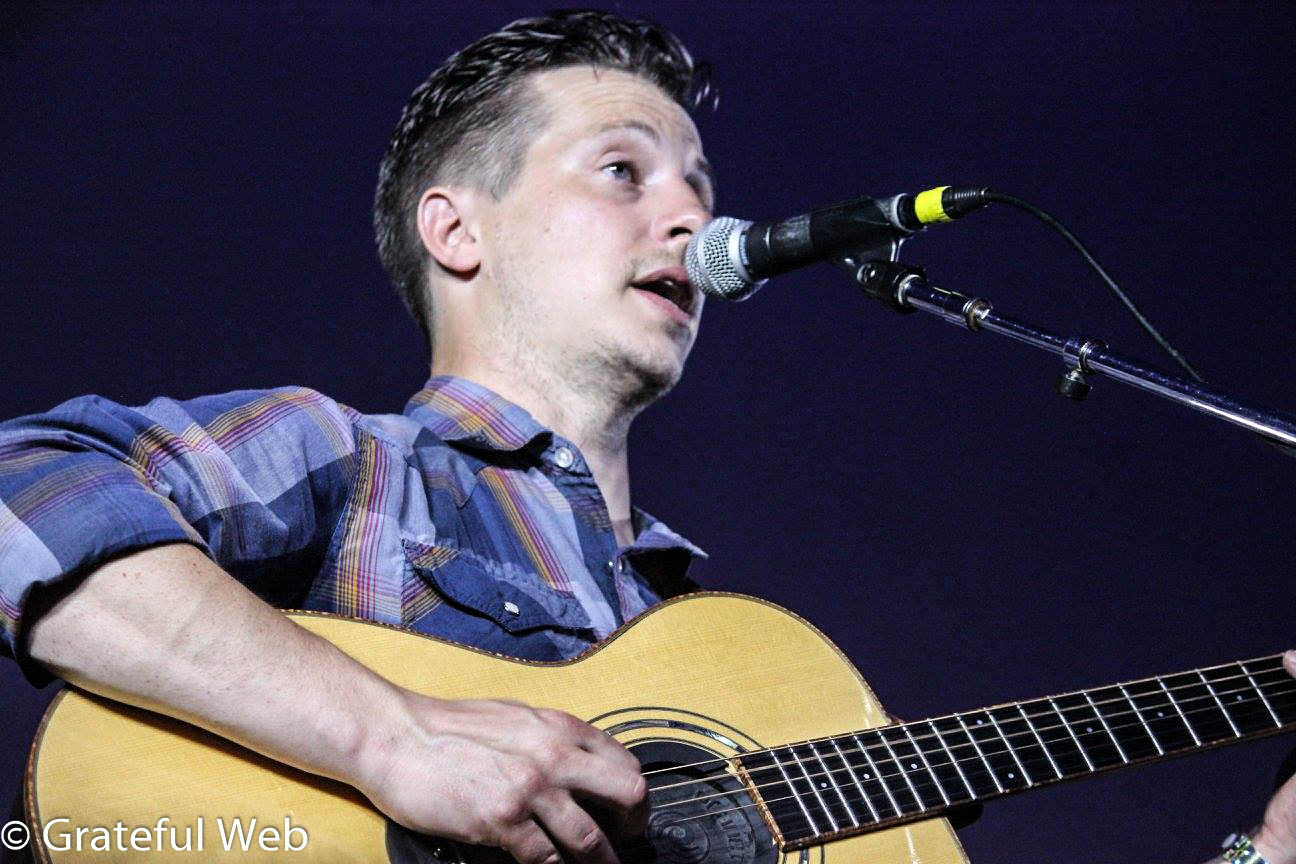 I spent Friday morning putting into words that a 4-year-old would understand that what I do at Grey Fox is work.
"Do you like it?" he asked.
"Yes," I said.
"Do you get paid?" he asked.
"Sort of," I didn't want to explain the nuances of this one.
"But you go see music even when you don't get paid, right?"
"Let's go get a muffin."
I guess I'm writing this for those inside the beltway of Grey Fox. Sure, festival organizers want a review to get new people turned on. Ticket sales increase, or simply max out faster at Grey Fox. Everyone wins. But I'll bet most of you are reading this all the way through, you bleeding each word until the experience washes over you? You were there man. Isn't that the most ringing endorsement for joining this crowd? We've been to all of them. Bonnaroo. Gathering. Super. Magna. But this is the one that we come back to year after year. That you come back to year after year...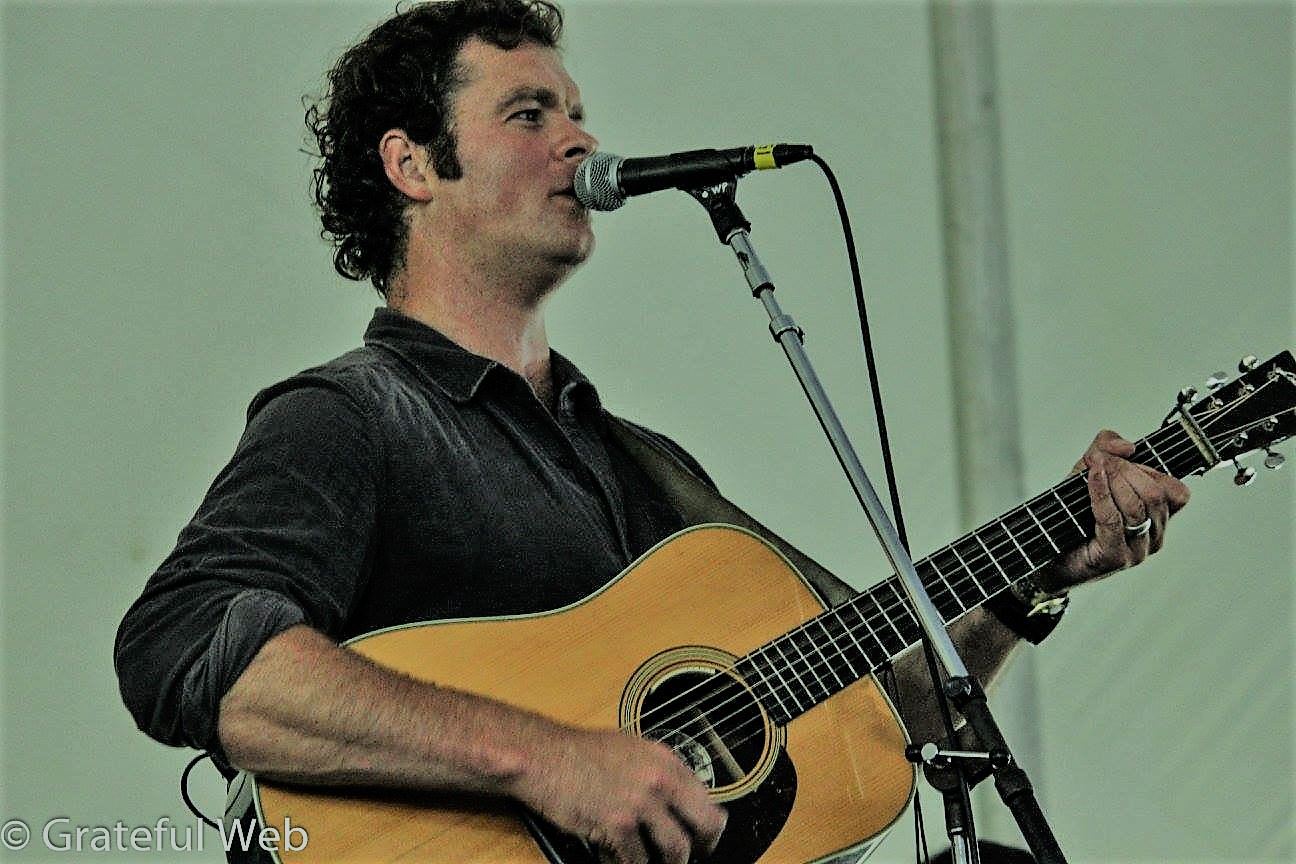 It's always a rush being backstage when bigger bands are there. On Friday afternoon, the collective mood at the Catskill (aka Dance) Tent tightened up. The stage manager was looking for everyone's credentials a little harder. The younger festival volunteers were being turned away from the herd path they'd created next to the merch table. Only official entry through the back entrance past the big cowboy, I'm supposing his name was Butch, was allowable. The Steep Canyon Rangers were about to take the stage. I'll admit that the first year I covered them, and their name sat alone on the lineup, I was hoping for Steve Martin too. But now I look forward to their sets every year. True selflessness and pure joy as a master musician makes a bluegrass band become a heavyweight. Each year Steep Canyon Rangers find themselves more and more comfortable in that role. They no longer make mistakes because they have risen above them. They don't have to focus on the silver lining of their set. For them, there is no cloud. Everything they play exudes their pure joy and mastery of their art. In the past, they have brought two very distinct performances, almost two versions of themselves to Grey Fox. One for the dance tent and one for the main stage. Now, they have made this into one true representation of themselves. They have ascended.
By this point, Friday afternoon, 15 hours of on-again-off-again torrential downpour had finally yielded. The sky was still heavy with dense and low afternoon fog, and moisture and the damage had been done. We walked down the hayfield roads. Countless well traveled areas had become over a foot deep with mud. Officially, the roads were all closed to new traffic, save the highest and hardest road that leads to and from the stage. Vendors row was an ever changing collage of foot prints. The water and mud had nowhere to go, so it simply moved out of the way of your shoe, waiting to be stepped on again. With the assistance of duct tape, Jay and I had managed to make our camper water tight, but the dampness in the air permeated even the strongest walls. Everything was wet.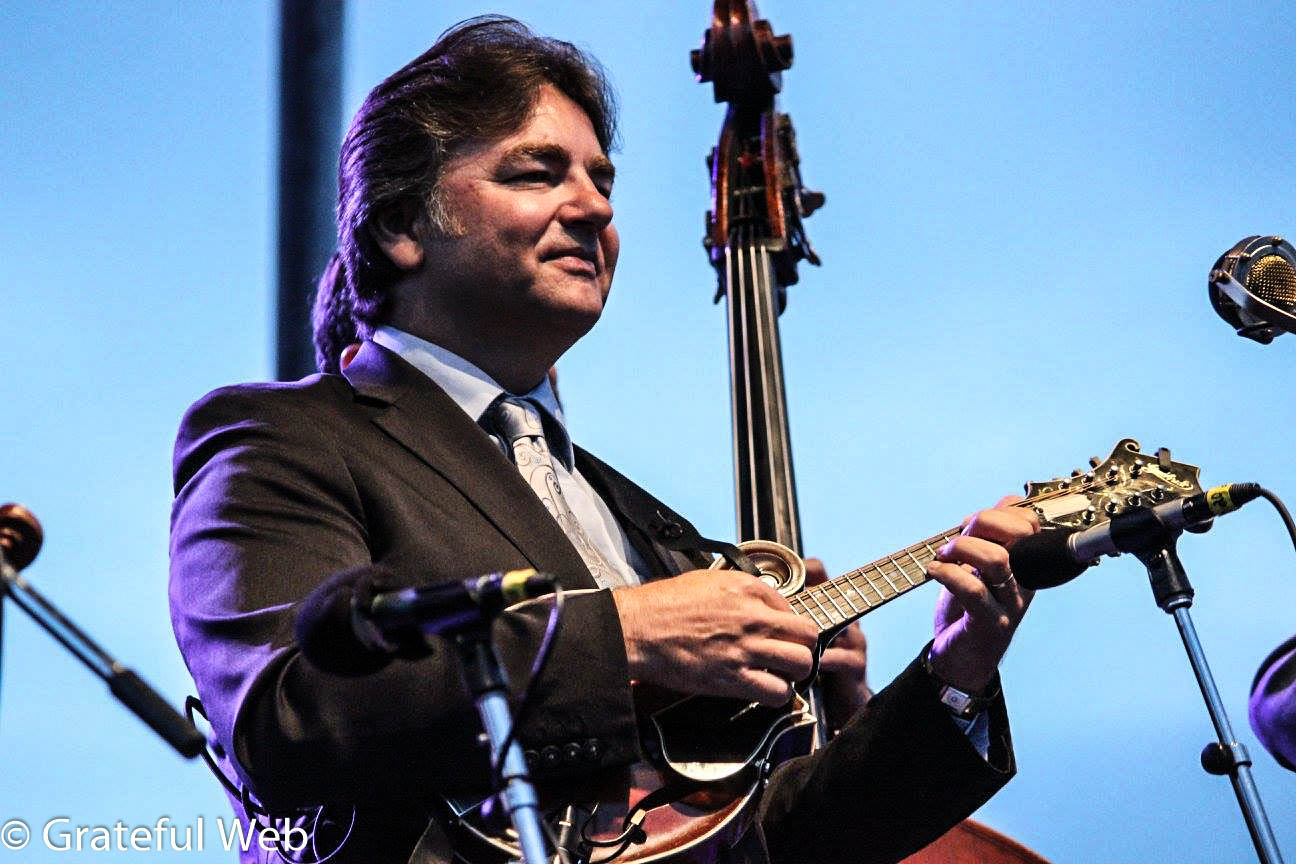 I feel ashamed at how much bluegrass I've covered over the past few years, yet how few times I've seen the Travelin' McCourys on their own. I've seen them with Keller and with their dad of course. I've even seen solo and duo performances by their members. But The Travelin' McCoury's are branching out beyond the implications of that last name. Like the Steep Canyon Rangers, they are forging their own modern identity in a scene still holding tightly to 1940.
I always send my writing about Grey Fox to Mary Burdette. She is one of the festival's organizers. She also used to teach English. I am not only sending it to her for grammatical advice but because I want to make sure I honor what Grey Fox is. Last fall, a conversation about my coverage of the festival led us to talk about my wishlist for the festival. She told me she was meeting with the festival's talent buyer and would share my thoughts. Near the top of that list was the Jeff Austin Band, I had not yet seen what the former Yonder Mountain String Band mandolinist was doing on his own. At the time he was touring with Danny Barnes and Ross Martin. Along with Jeff, these musicians were capable of keeping one toe in the bluegrass, while putting the rest of that foot in jazz and the other in a jam. I wanted to hear what they were doing. The version of the Jeff Austin Band that came to Grey Fox was a younger, less polished trio backing Jeff. They still stepped comfortably away from traditional charts, taking solos far and wide for the dance tent crowd. Jeff's willingness to scream, to growl and to embody the emotion of the music is what makes him a newgrass treasure.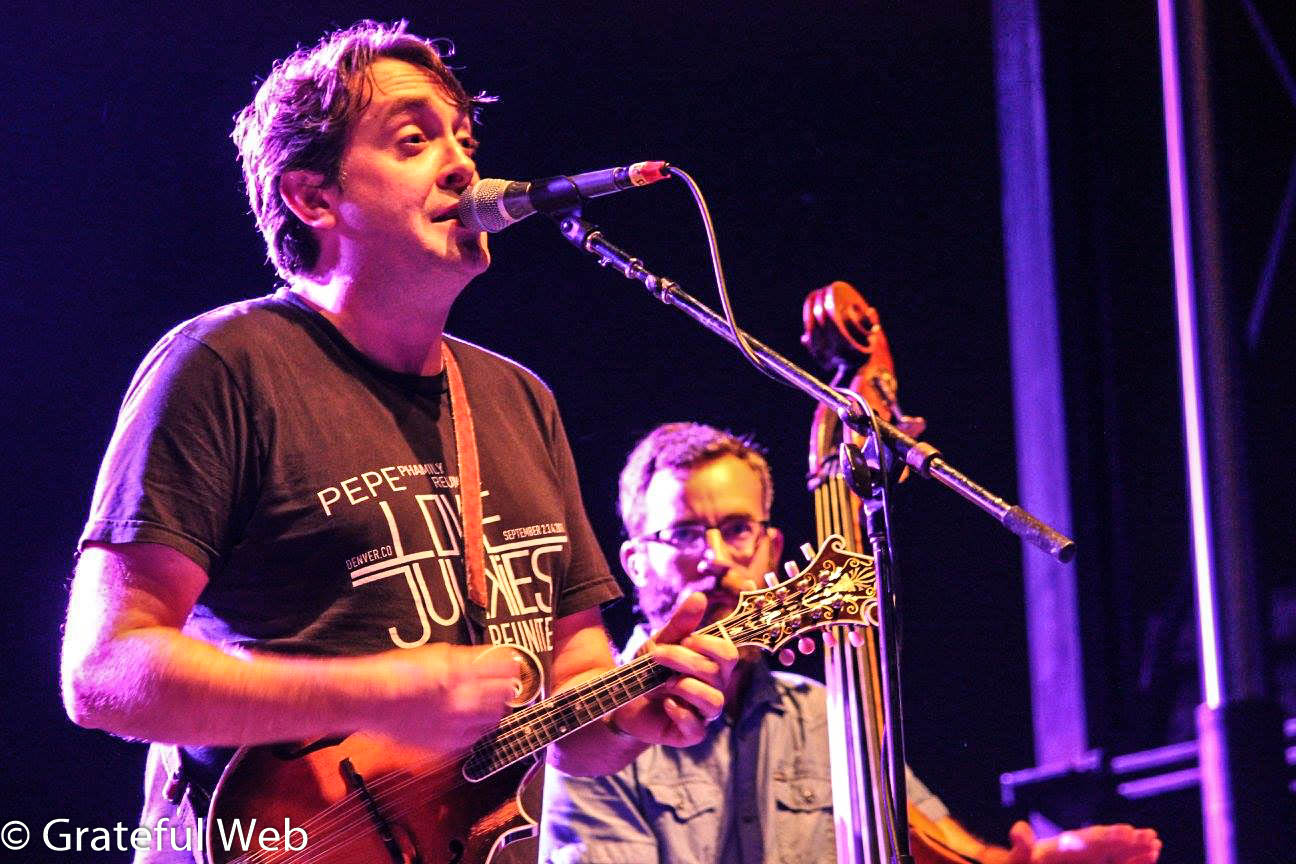 At 11:10 PM on Friday, July 14 on the main stage at Grey Fox a bridge was built between bluegrass and The Grateful Dead. Countless other connections or allusions to a common thread have existed over the decades. But a performance by The Grateful Ball built a bridge for all to see and hear. Sure this isn't The Grateful Ball's first performance. But it is one of their first performances in the home of the true bluegrass lover. Through 2016, most Grateful Ball performances were stand alone events or part of a more eclectic festival line-up. On this night, they completed the connection by bringing it to the bluegrass community. It was accepted openly and further blurred the differences in the two fan bases. The enormity of the event was not lost on the enormity of the stage set up. All members of both the Travelin' McCoury's and The Jeff Austin Band took up residence on the stage and within the music. They played the songs you'd expect them to and the songs that you could not hear a bluegrass version of until it was played so beautifully for you. The festival could have ended for Laura immediately afterward as she said, unequivocally, "it was the best thing I've seen at Grey Fox."
On Saturday morning's walk through the campground and vendor's row, it seemed that the farm had bent to its greatest degree. But it had not broken. Mother Nature had worked in concert with the land. She had given it everything it could withstand. Adding a few thousand nomadic music lovers walking back and forth over temporary roads pushed things even further. But by Saturday morning, the ground was absorbing the water. The mud was changing, reconnecting with the earth below. Everywhere I stepped began to feel like a foam sponge, but it was firm. We were all rewarded with the sun's presence after breakfast.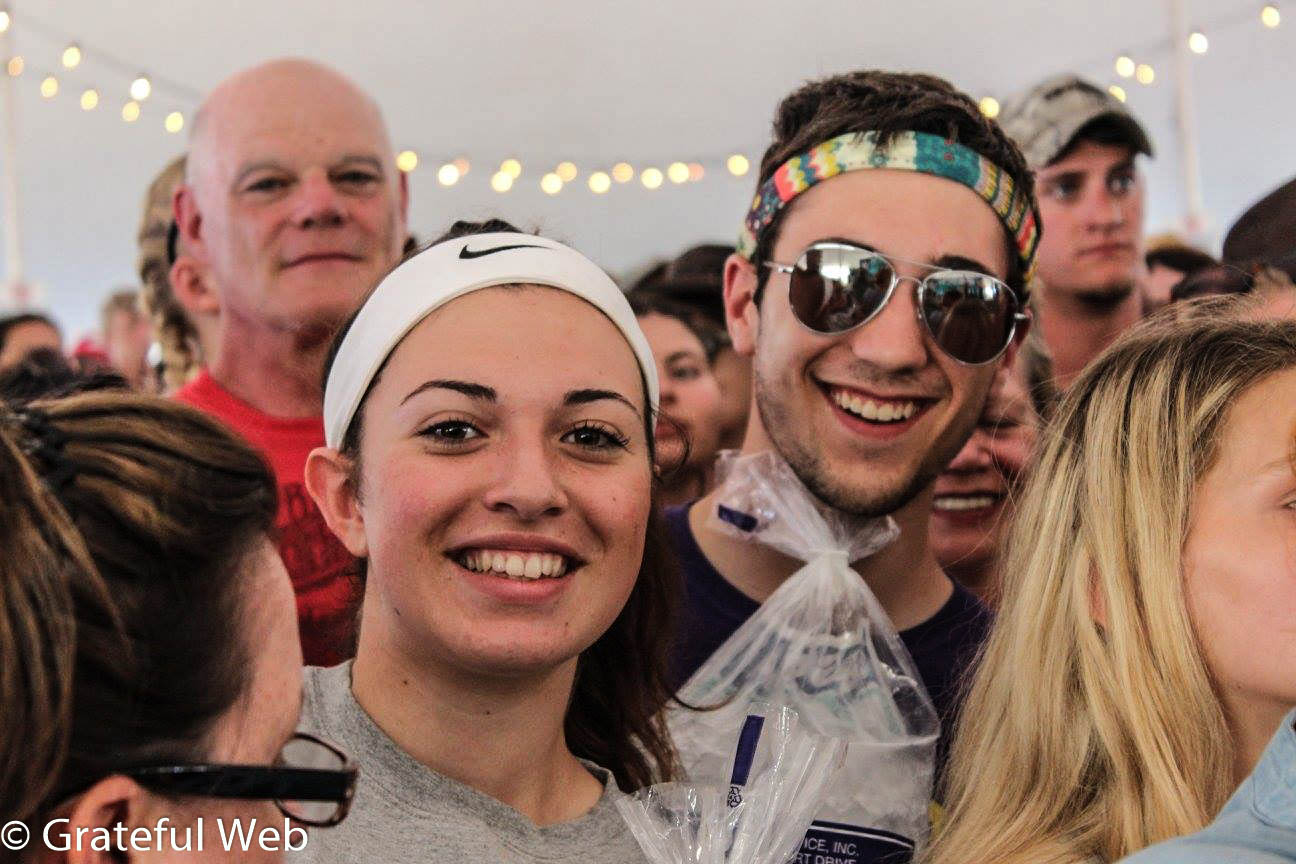 I started the adult part of my day alone at the new High Meadow Day Stage. One of the only drawbacks of Grey Fox over the years has been the High Meadow Stage during the day. Unabashed sunlight kept people away until the early evening most warm days. The organizers of the festival got rid of two large shade tents above the high Meadow stage and replaced them with one large daytime music tent to the left of the High Meadow Stage. The change allows for a different and cooler daytime venue and more viewing space for the attendees of the evening shows at the High Meadow Mainstage.
With all of the beach chairs set up in front of the mainstage, seeing single file people come across to join me for the Michael Daves and Friends set featuring Tony Trischka looked like a line of ants moments after watermelon falls below the picnic table. Industrious and determined. Our sweet treat turned out to be the playing of this your quartet and savvy veteran. It was Tony Trischka's name that got me across the now sweltering high meadow and under the new tent. Trischa tried to bring banjo playing to the jamband mainstream long before it became so widely accepted. Now, he has returned to the fruits of the bluegrass scene and is a mentor for many young players who have been influenced by so many players spanning multiple genres. Michael Daves and friends played like young punks who thought they belonged. Their playing showed they do. How many other bluegrass bands have the gumption to cover 'Stargazer' by Mother Love Bone?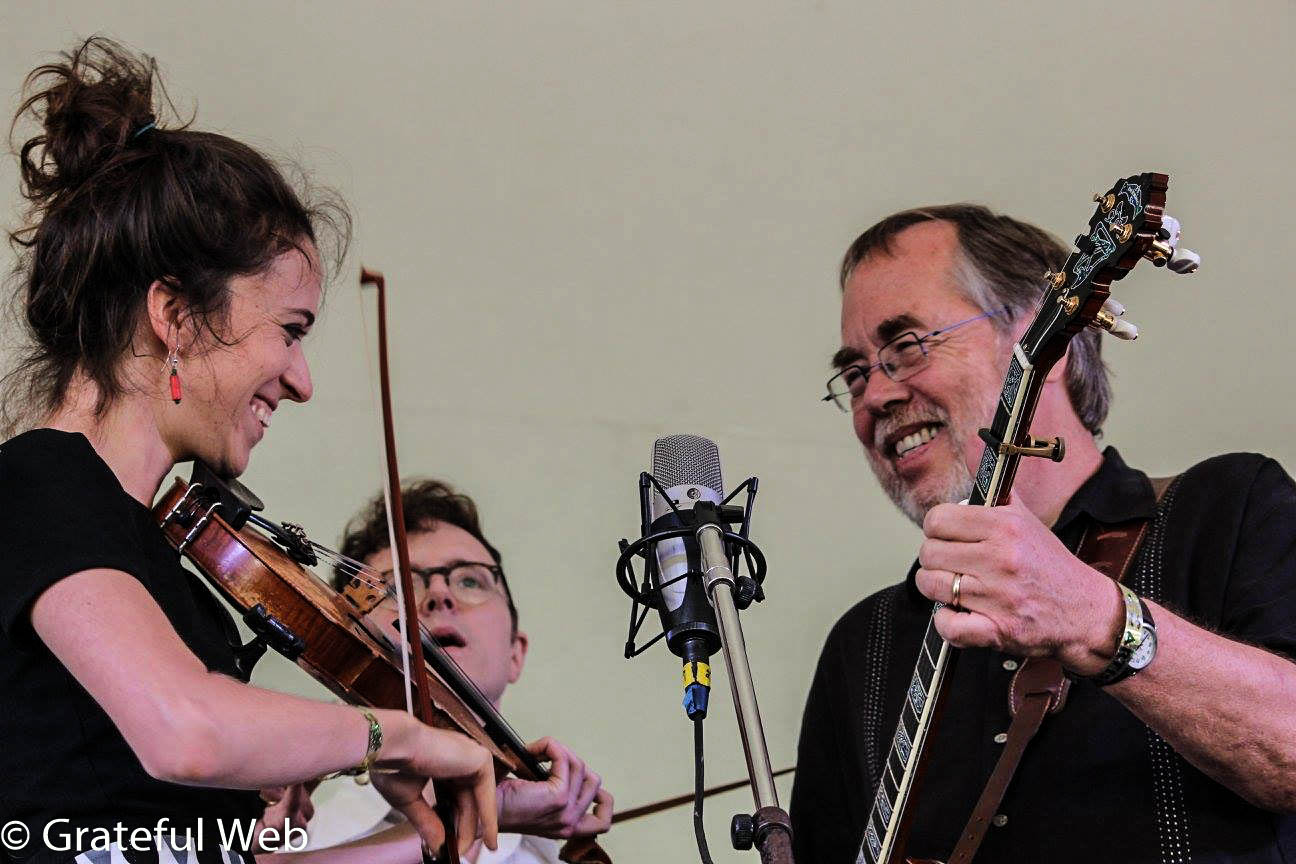 Do you remember The Mammals? If you were a diversified jamband fan on the East Coast at the beginning of the century, you could probably dig up a Mammals tape from the back of your basement. While the entire band is not in place, the sounds of Ruth Ungar on fiddle and vocals and Mike Merenda on banjo, guitar, and vocals will help you reminisce and reinvigorate your disdain for the crimes against morality still going on in the U.S.A. The current political landscape could have provided the spark for these two to bring back the Mammals message. But the message is only part of what the nuevo Mammals brought to the dance tent this early afternoon. Their new full band creates country-folk-Americana music that is equally strong with its message and its drive.
The lead singer from Della Mae loves to tell the story of her rise at Grey Fox. They have they gone from being a mod-afternoon act to a headlining act in less than a decade. But it extends beyond that. She volunteered as a trash woman to get into the festival as a fan years ago. From the garbage truck to the lights of the main stage. And they deserve all of it. Sure, they are a band of 5 woman, which sets them apart just by seeing them. Their female power draws my young daughter to their set each year. But these girls can play. A few weeks ago John McEnroe got himself into trouble when he made the comment that Serena Williams wouldn't even rank in the top 500 on the men's tennis tour. Well, let me be the first to say that Della Mae ranks near the top as bluegrass performers when measured against other women, other men, other anything. They continue to grow as players and as a band. Everyone's stage confidence and solo ability rival nearly all of their contemporaries. It sometimes feels that they have had to work twice as hard to prove to the listeners that they are not just another group of pretty faces. Della Mae is a bluegrass band because their sound is amazing.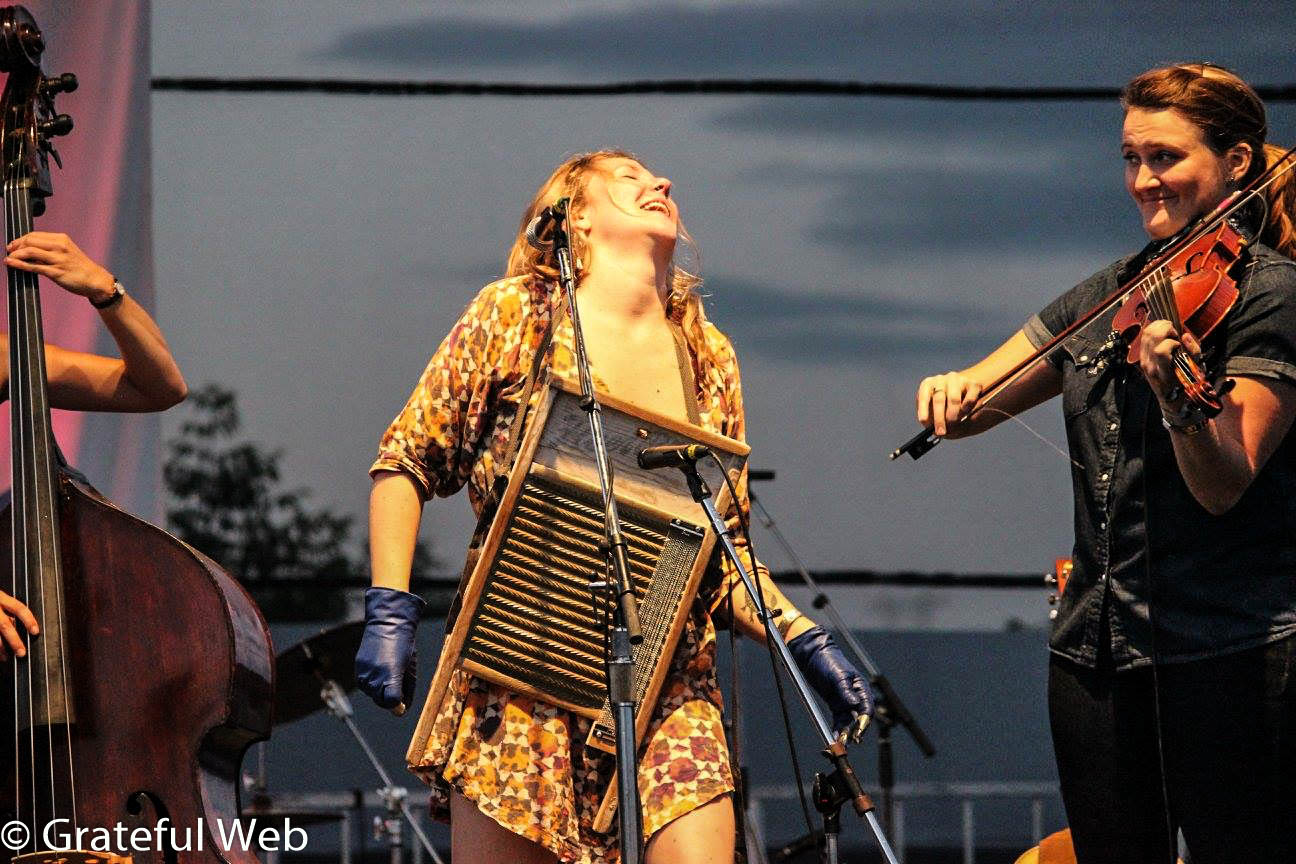 When Jerry Douglas came on the stage at the dance tent that evening, it was dinner time. The kids were preoccupied, so I was preoccupied. I noticed that this new band that Jerry had put together had drums and a horn player as well. Different for sure, but I was focused on the transition from snacks to a meal. I offhandedly remarked to a friend that Jerry was on my bluegrass Mount Rushmore. Need I remind you that I'm full of shit? Not for giving Jerry Douglas such high accolades. But more for thinking that my opinion on the topic mattered. Making it while only half paying attention to what was happening on the stage further demonstrated my need for a septic tank. But this band would play again later on the main stage where I'd give them my undivided attention.
Looking back, the lead into The Jerry Douglas Band set in the mainstage could not have been more appropriate. The Gibson Brothers, having made the ascension like Della Mae from midday band to headliner under the lights, played the music that has gotten them to where they are. Slowed down bluegrass, love ballads and story rich music brought the crowd in harmony with their sound as well as they slight coolness of the evening. We were all at peace. Until Jerry took the stage. More importantly, until Jerry's jacket took the stage. Bluegrass music even has its own dress code. Some rub up against it. I mean, the Steep Canyon Rangers aren't wearing ties anymore. Can you believe it? But Jerry pushed right through it with his gruff demeanor and pinkinsh-greenish jacket. It may not actually represent a known color. Still, it was his music that really cried a mighty 'fuck you!" to the traditional bluegrass crowd. Jerry warned us. Before his set he told the crowd that he was going to play his new album. He told the crowd, as their jaws opened further and further, of the mushroom fueled hallucinations that lead to a dream about Barney Rubble and John Coltrane that he interpreted into this sound. But it was only once his foray into horn driven, drum laden; nontraditional rhythms began that people truly understood that Jerry's jacket was the least distracting thing happening on stage. People left in droves, which is what Jerry prophesied during his introductory disclaimer. Through the years, mainstage performers have ventured away from traditional bluegrass, but this may have been one of the larger departures. The fact that it came from one of it's most notable pioneers was hard for many to comprehend.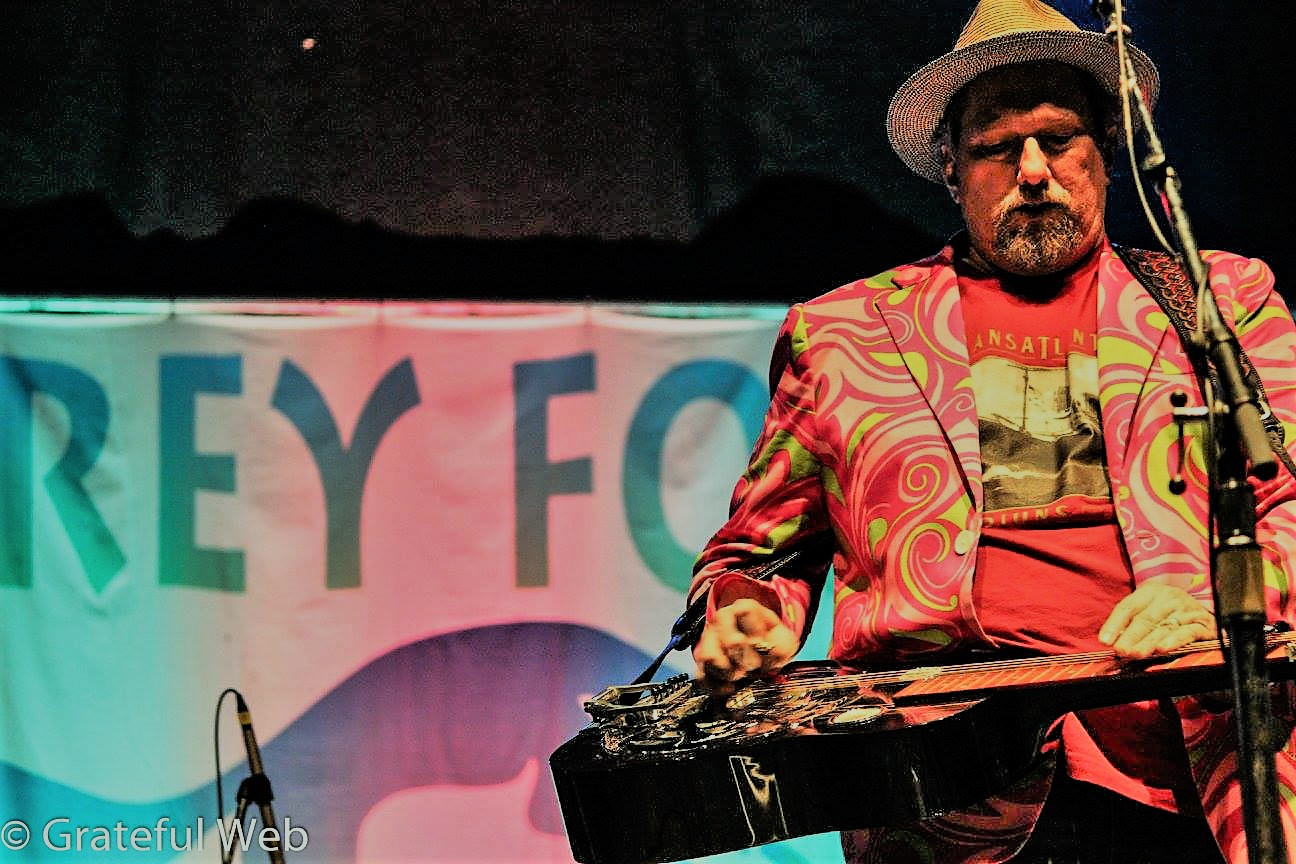 The evening ended for me as I dozed near the back of the field watching guests come and go during Frank Solivan and Dirty Kitchen's set. I think I saw all of Della Mae take the stage with him. But when I saw Jerry Douglas bring Barney Rubble and John Coltrane out, I knew it was time for bed.
Sunday at Grey Fox often feels like an afterthought. The Bluegrass Academy students take the main stage. All weekend long they have been in classes with some of the festival's headliners. But as of now, our kids are not eligible for the academy, so we haven't ventured into this world within a world at Grey Fox. Most of the other main stage sets don't excite me after three days of festival living, so typically we pack up and go. But the rain made the festival feel shorter, so we were in no rush to leave Sunday morning. We made instruments under the kid's tent. We had breakfast. We even got to hear some of the Lonely Heartstring Bands set on the main stage. Typically they play all over the festival all weekend long, but this year they had another festival to play. Nonetheless, they wanted to continue to be a part of Grey Fox and took the noon set on Sunday just to keep their connection with this great festival. Breaking down camp was simple this year because we felt no rush. The inaugural Della Mae 5K ran by our campsite as we packed the trailer. When they ran back by, it seemed that the field had grown, picking up runners along the way. The roads were back to normal. Had I not seen it myself, I may not have been able to recognize that only a couple of days before, much of the festival space was underwater.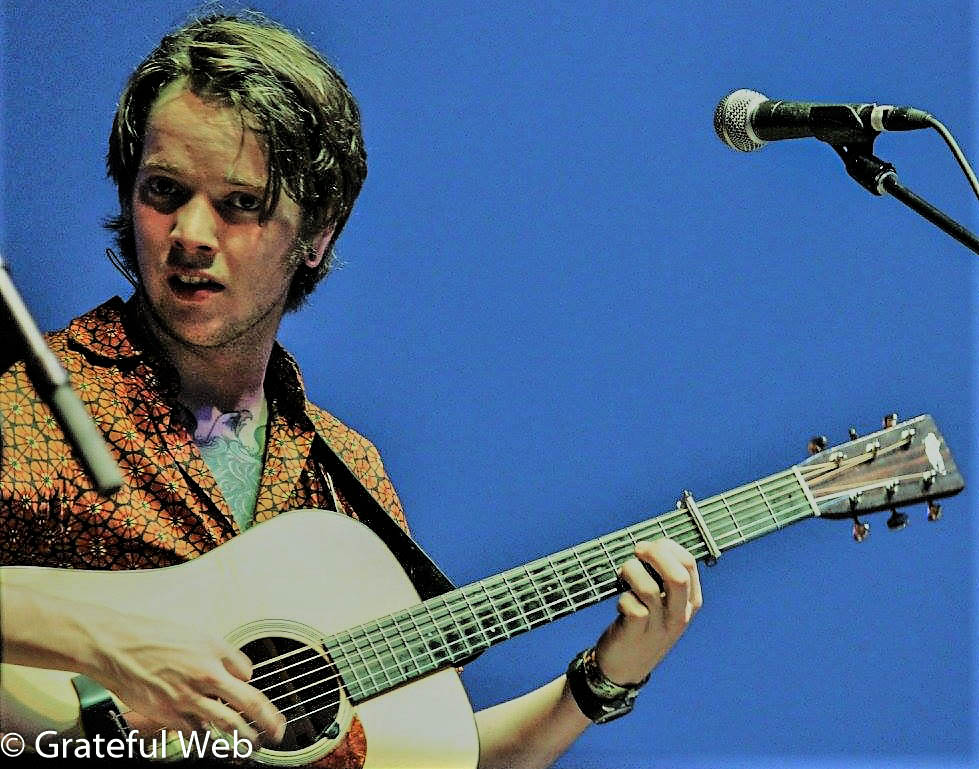 I forgot to find the origin of the grey fox. I talked to a fan who had pins dating back to when the festival had a different name. He told me the story of how the name  Winterhawk went with another organizer when they spit, and Grey Fox was the new project. Most of the story is inconsequential, and so is the origin of the Grey Fox. Grey Fox is reinvented each year. Just like the ground underfoot was many things through the weekend, so is Grey Fox. It is a place to show your connection to what was. It is a place to show where the music has yet to go. It is a place to build connection, and it is a place to return to each year. See you in 2018.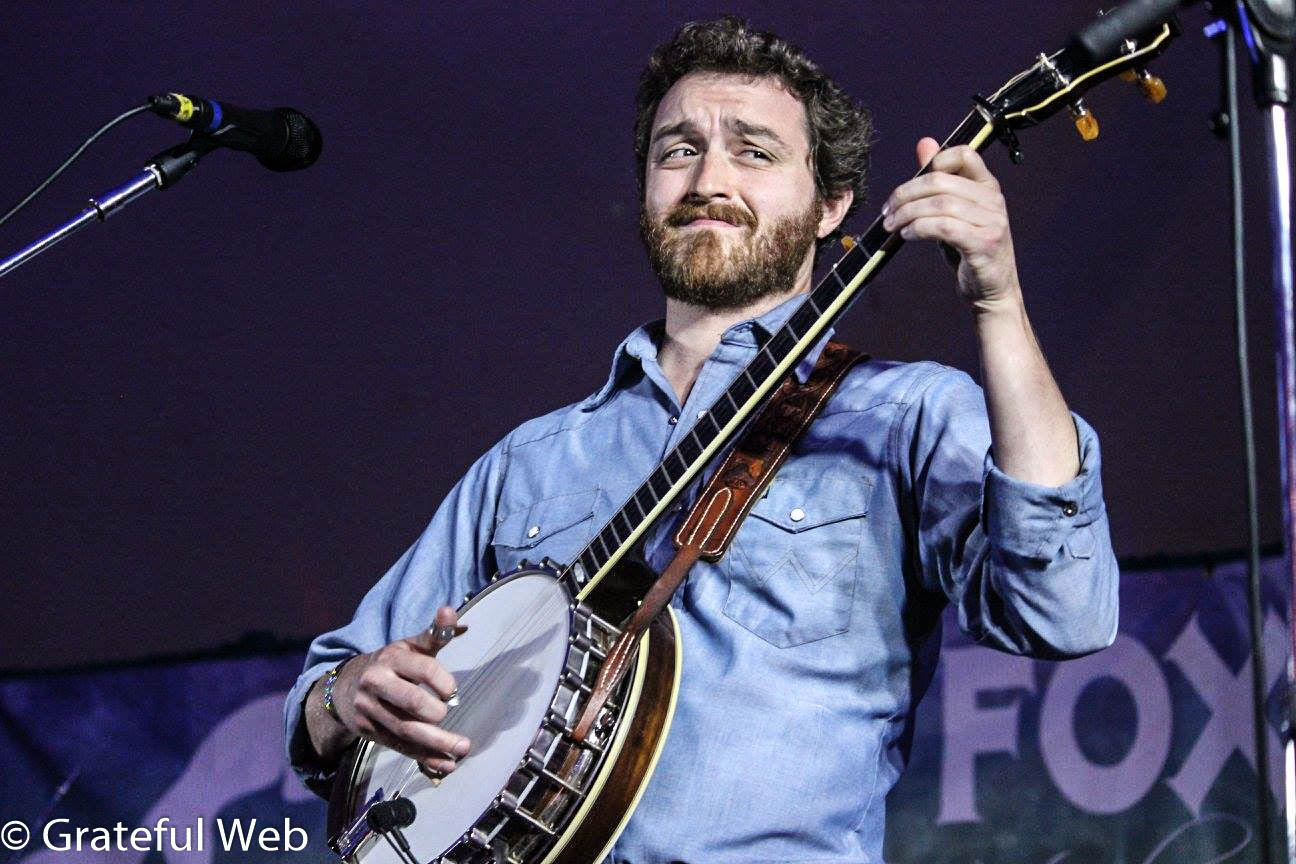 Check out more photos from Grey Fox Bluegrass 2017.