The Greyboy Allstars returned to the Brooklyn Bowl last Friday night, wrapping up a stellar two night run at the storied venue in Brooklyn, NY's Williamsburg neighborhood. They are in the middle of the 2022 Get a Job Tour to promote their brand new album, Get a Job: Music from the Original Broadcast Series Soul Dream. This San Diego, Ca based squad dynamically elevated the Get a Job tunes as well as originals with a classy performance.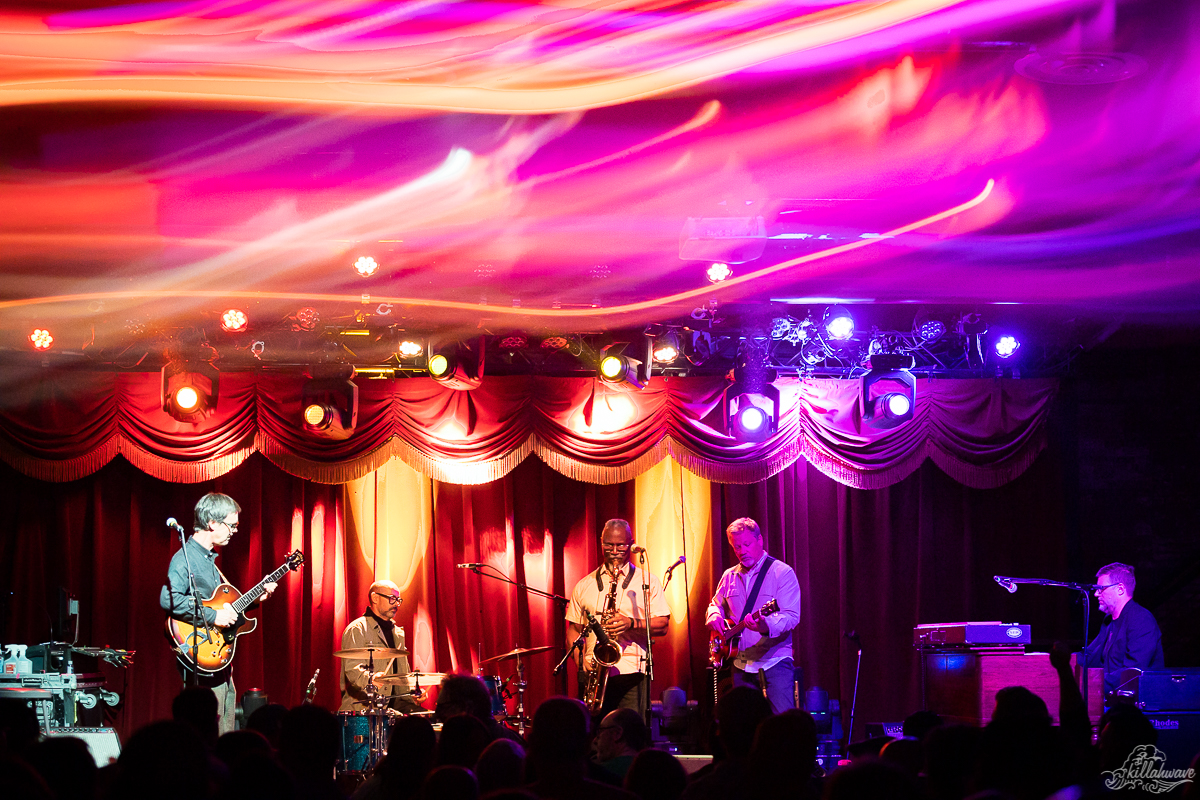 The band consists of Karl Denson (saxophone, flute, percussion, vocals), Elgin Park (guitar), Aaron Redfield (drums), Chris Stillwell (bass) and Robert Walter (keys). They formed originally in 1993 as a backing band for DJ Greyboy, and have seen their style evolve over the years. They have also released six albums in that time.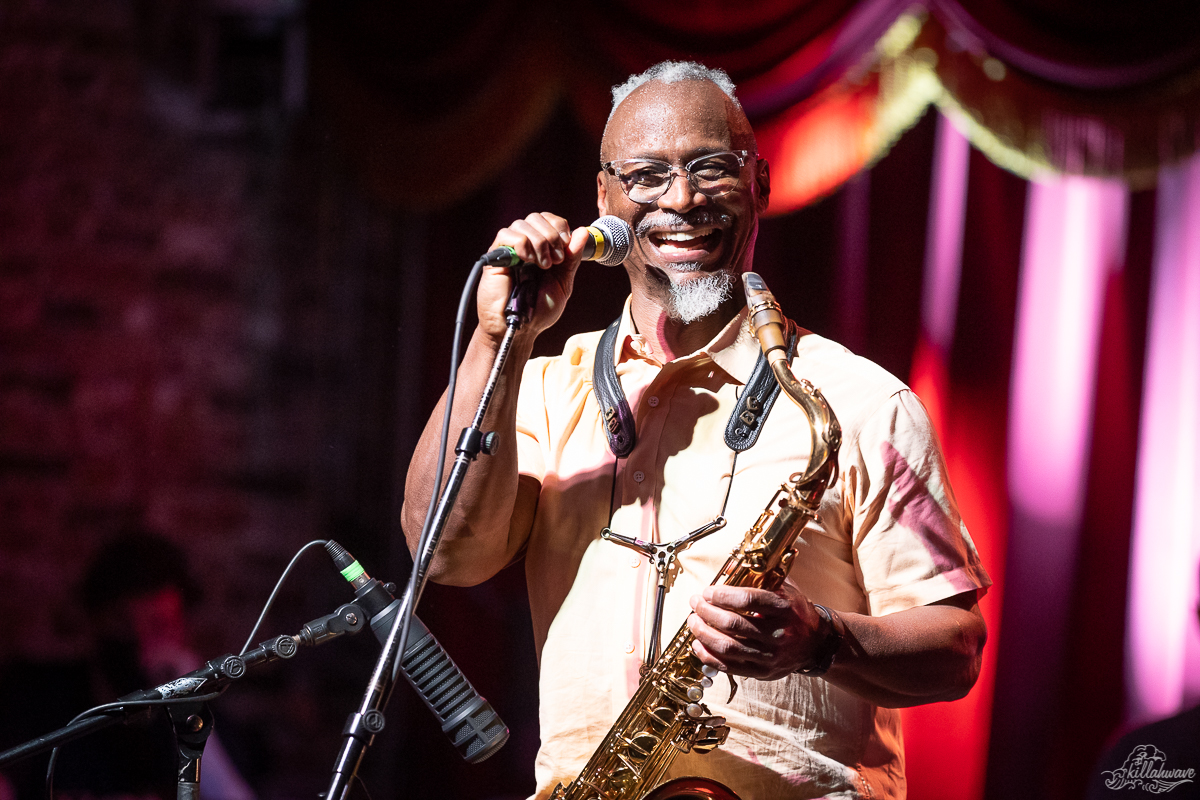 Get a Job consists entirely of covers, and began in 2021 as a series of live shows via Nugs.net. The stand out songs made the final cut into the album, which was released on April 1st, 2022. Most of the songs are vintage jazz tunes that flow nicely with their soul jazz and boogaloo narrative.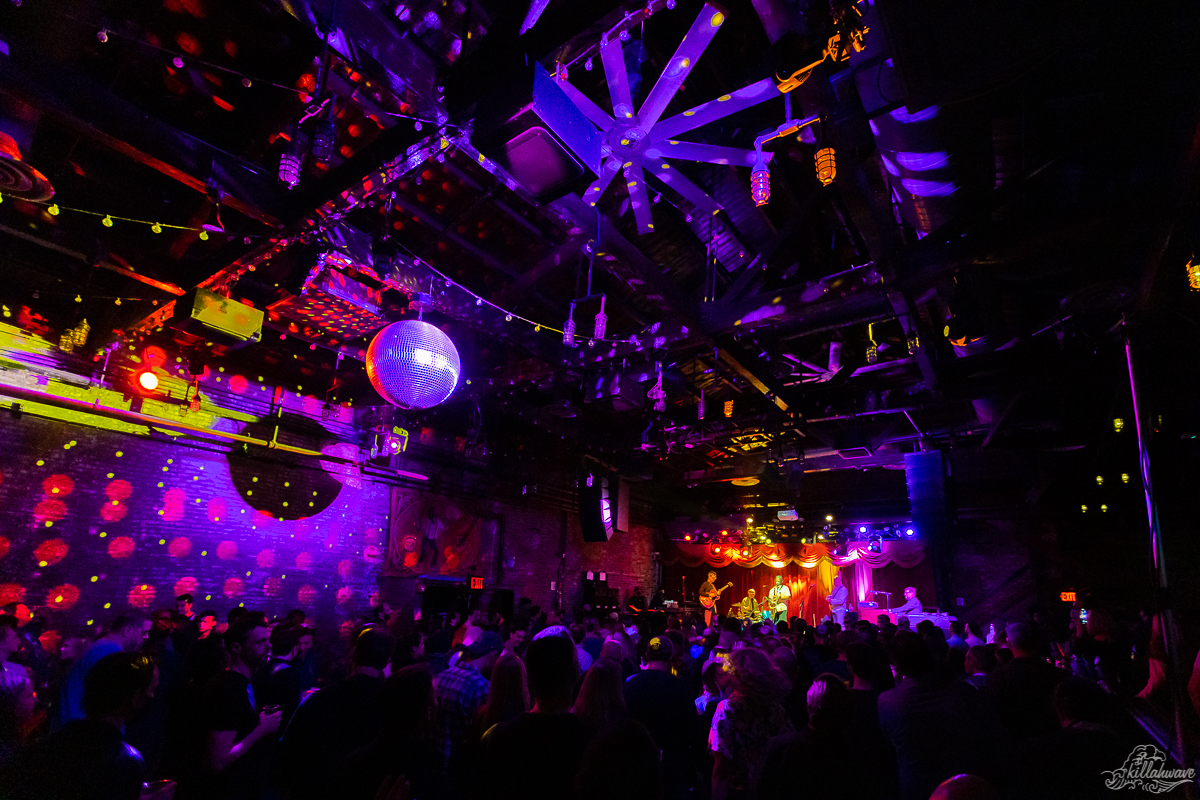 The show began with Denson on the saxophone, though he adeptly swapped instruments multiple times, often during the same song. The band dropped into a nice pocket in the first song, "Wynder K Frog," and never looked back. The set included "Left Coast Boogaloo" from their 2007 release What Happened to Television?, as well as "Tenor Man" from their first album, West Coast Boogaloo. "Walk On By" closed out the first set, which is a feel good jazz tune from Get a Job by Burt Bacharach and Hal Davis. Walter delivered a layered solo during this song while Parks was on point with his technical guitar skills, as the crowd grooved along with delight.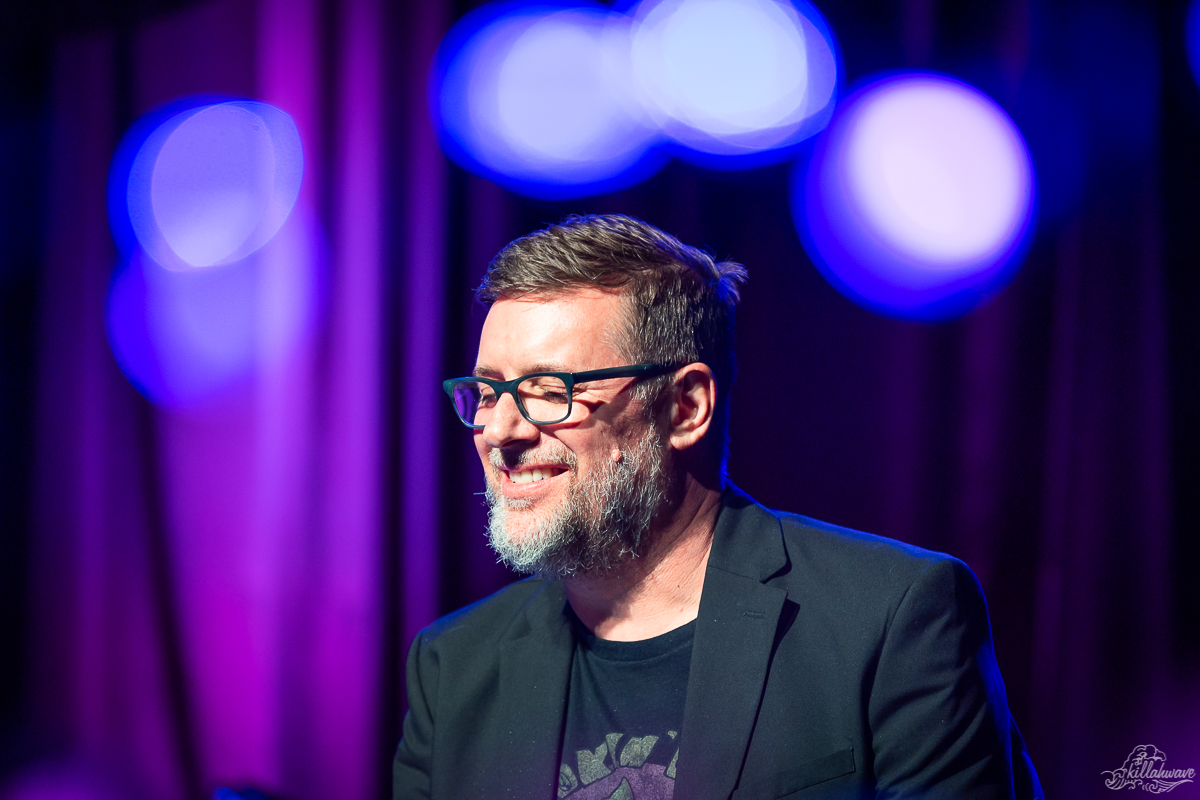 The second set began with after a quick break, and incorporated several song pairs from albums new and old. This began with two tasty tracks from What Happened to Television?, including "V-Neck" and "Back in the Game." "Lady Day & John Coltrane," originally by Gil Scott-Heron, was the second track from Get a Job on the ledger this evening. Denson lended his soulful vocals to this cover with lyrics that seek to empower escape from everyday stress, and included outstanding drumming by Redfield.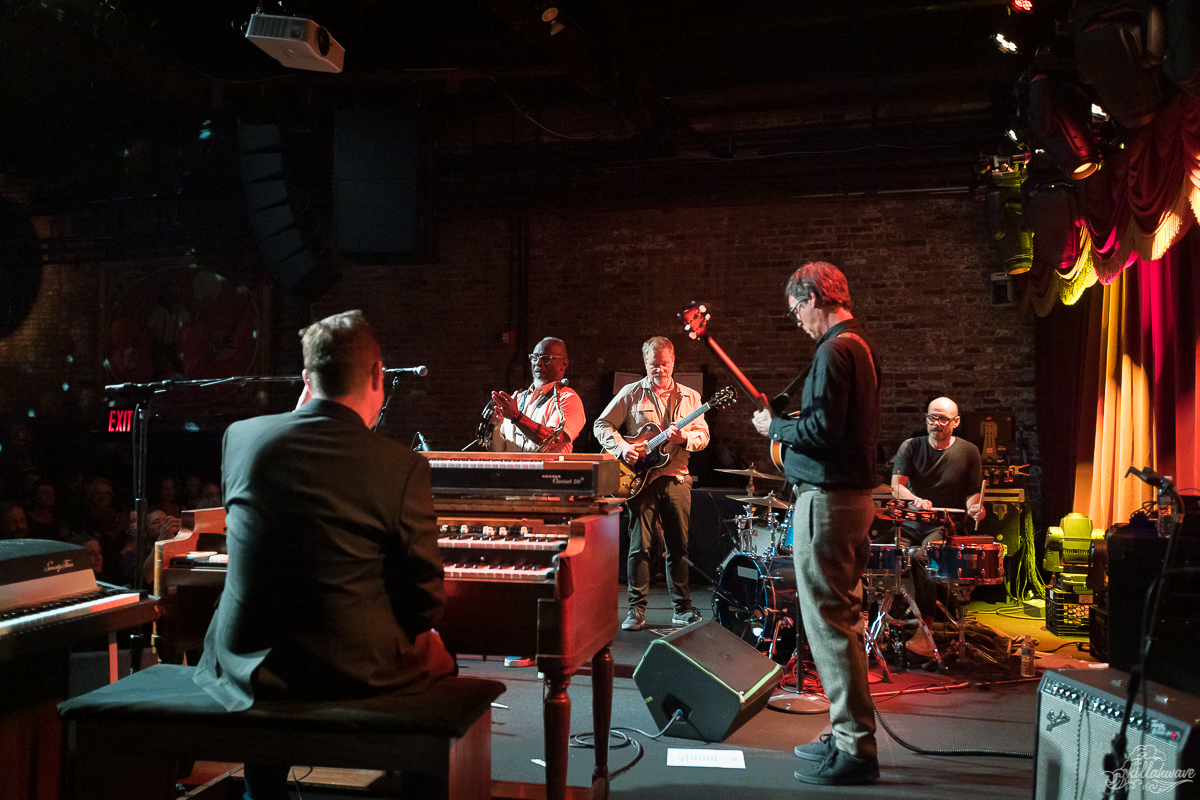 To shift the game, Park and Stillwell switched places and instruments for a couple of songs mid set. Two songs from the 2020 release, Come De Allstars, also rolled into the mix, with "Come De Allstars" and "Executive Party." Another funky Get a Job tune, "Got to Get Me a Job," originally by Don Alford, had the crowd moving and feeling good.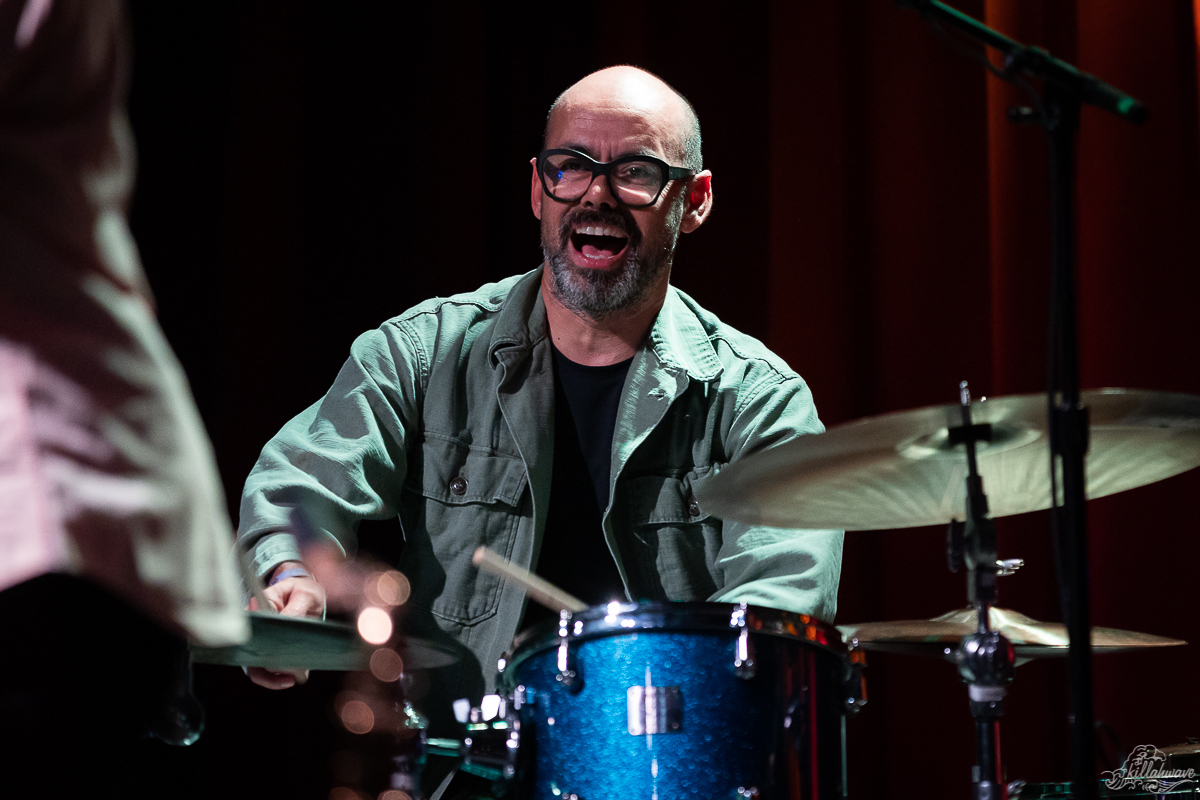 The Greyboy Allstars delivered an upbeat performance rooted in jazz, soul and funk that was equally refreshing and enjoyable. These unselfish and skilled musicians were constantly exchanging smiles with each other and the crowd, and clearly enjoyed playing together. They are back in action tonight at The Hamilton in Washington, D.C., and have a few dates left on their schedule. Head on over to their tour page for more details.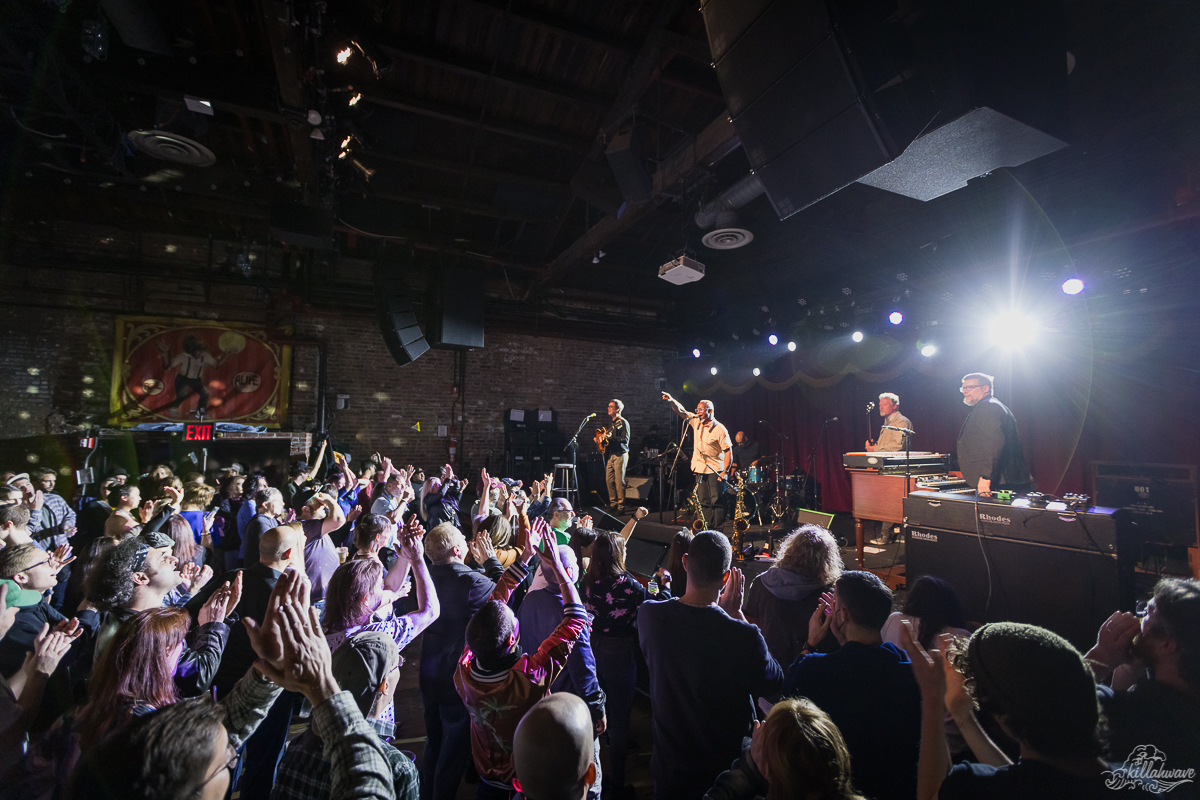 Check out more photos from the show!
Set One
Wynder K Frog, Left Coast Boogaloo, Cramp Your Style, Steel Bender, Don't Chin The Dog, Tenor Man, Hot Dog, Walk On By
Set Two
V-Neck, Back In The Game, Lady Day & John Coltrane, December's Bicycle, Come De Allstars, Executive Party, Wandering, Got to Get Me a Job, Happy Friends