Guitars Over Guns Organization (GOGO) is proud to release "The Rain May Be Pouring," its first-ever album of original music to coincide with "Guitars Over Guns Day," officially designated by Miami-Dade County. GOGO is a non-profit that delivers unique after-school, arts-based youth mentorship programs designed to creatively engage and empower vulnerable youth to take control of their life paths. Available now on all major streaming platforms it features emerging talent and spans genres from spoken word and rap to pop and jazz. The diverse musical styles are representative of the brilliant Miami and Chicago artists that work with students in the cities' most vulnerable neighborhoods.
Shortly after the pandemic hit, Kent Savage, a supporter and donor of Guitars Over Guns, and President/CEO Dr. Chad Bernstein (CNN Hero 2014) conceived an idea for an album of all original music reflecting the many facets of lockdown – from isolation, loss of jobs and livelihood, loss of people, loss of security, and mental health challenges, to the incidents of social injustice and the Black Lives Matter movement. Featuring music primarily written and performed by BIPOC artists, the album represents the point of view of a demographic disproportionately impacted by COVID.
Dr. Bernstein, a celebrated musician himself, produced the album with a cast of remarkable talent, including GOGO colleagues Andre "Add-2" Daniels and Danny Hayoun. Together, they curated 12 selections from mentors, students, and alumni who submitted pieces created in quarantine for consideration, including:
The album's title is inspired by 13-year-old GOGO Miami student Leeyahna Lawson's original song lyrics for "This Is Nothing New," her first professional recording.
Miami-native singer-songwriter and GOGO vocal mentor Justine Garcia sings her original "Quarantine Song," about life in isolation.
Miami-based multi-genre artist and GOGO music production mentor Starve Marve performs "Company," inspired by his Nigerian roots.
Rising star on Chicago's hip hop scene, F.A.B.L.E., a mentee of GOGO's Haven Studio, performs his original, "Neighborhood."
Miami spoken word artist and GOGO poetry mentor Tif Boom presents her powerful piece, "Heaven's Footsteps," inspired by Ahmaud Arbery and the Black Lives Matter movement.
Miami singer-songwriter, ¡Suénalo! frontwoman and longest-serving GOGO mentor Mish sings her heartfelt original song, "Homesick."
Young Chicago hip hop artist C.A.M., a Haven Studio mentee, presents his original, "Loud Silence."
Based in Miami, rapper and GOGO mentor Corinne Stevie performs her powerful song "Breathe Through the Pain."
Lyrical G, a Miami-based spoken word artist, GOGO mentor and alumna of GOGO's flagship mentoring program, presents her moving Black Lives Matter-inspired poem, "The Truth Is Trouble."
Miami guitar virtuoso Kenzy Lafrance, alumnus of GOGO's flagship mentoring program, performs his original instrumental, "It's Come to This..."
NYC-based SHENZI frontwoman and former GOGO Miami Programs Manager Desiree Jaha sings her original song, "Hurricane."
South Florida producer, vocalist and songwriter RonDon Keyz presents his original single, "Crazy."
Miami-based Haitian-American artist and GOGO mentor Inez Barlatier performs "Prosper," featuring fellow GOGO mentor Saint James Valsin.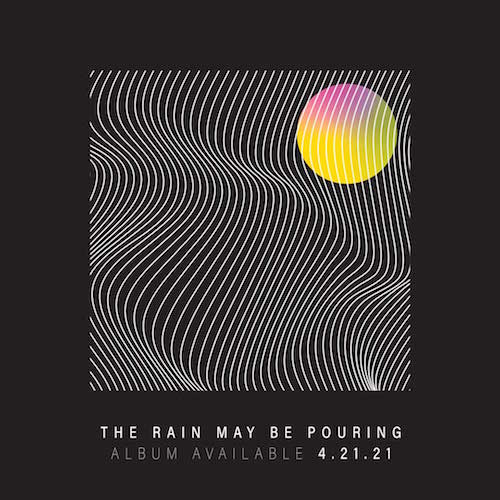 Music has a long history of carrying society through challenging times. Most recently, this was demonstrated through the heartwarming impromptu balcony concerts in Italy and Spain. "The Rain May Be Pouring" represents the voices of the youth while providing an outlet for creative expression.
The country is facing very real challenges combating youth violence and academic disengagement in the urban core. Guided by a team of professional musician-mentors, GOGO students gain a positive sense of self, build capacity to redefine and achieve success both personally and academically, and learn how to take accountability for their future.
In addition to the album, Guitars Over Guns documented the making of the project in collaboration with CSP Media Group in Miami and Haven Cinema in Chicago. A documentary by the same title will be submitted to film festivals over the next two years.