Today we're premiering "Milk & Honey", the vibrant new video from Nashville-based, South African born artist Laura Reed. Filmed in North Carolina on the farm she grew up on, the video was directed and edited by Patrick Lincoln of Torch House Media. "Milk & Honey" is the electric track from her new self-titled EP produced by Widespread Panic's Dave Schools and Vance Powell (Jack White, Kings of Leon). Recorded at Sputnik Sounds in Nashville, the new album features an all-star backing band including Laur Joemets (Sturgill Simpson, Drivin' N Cryin') and Erik Kalb (Sharon Jones).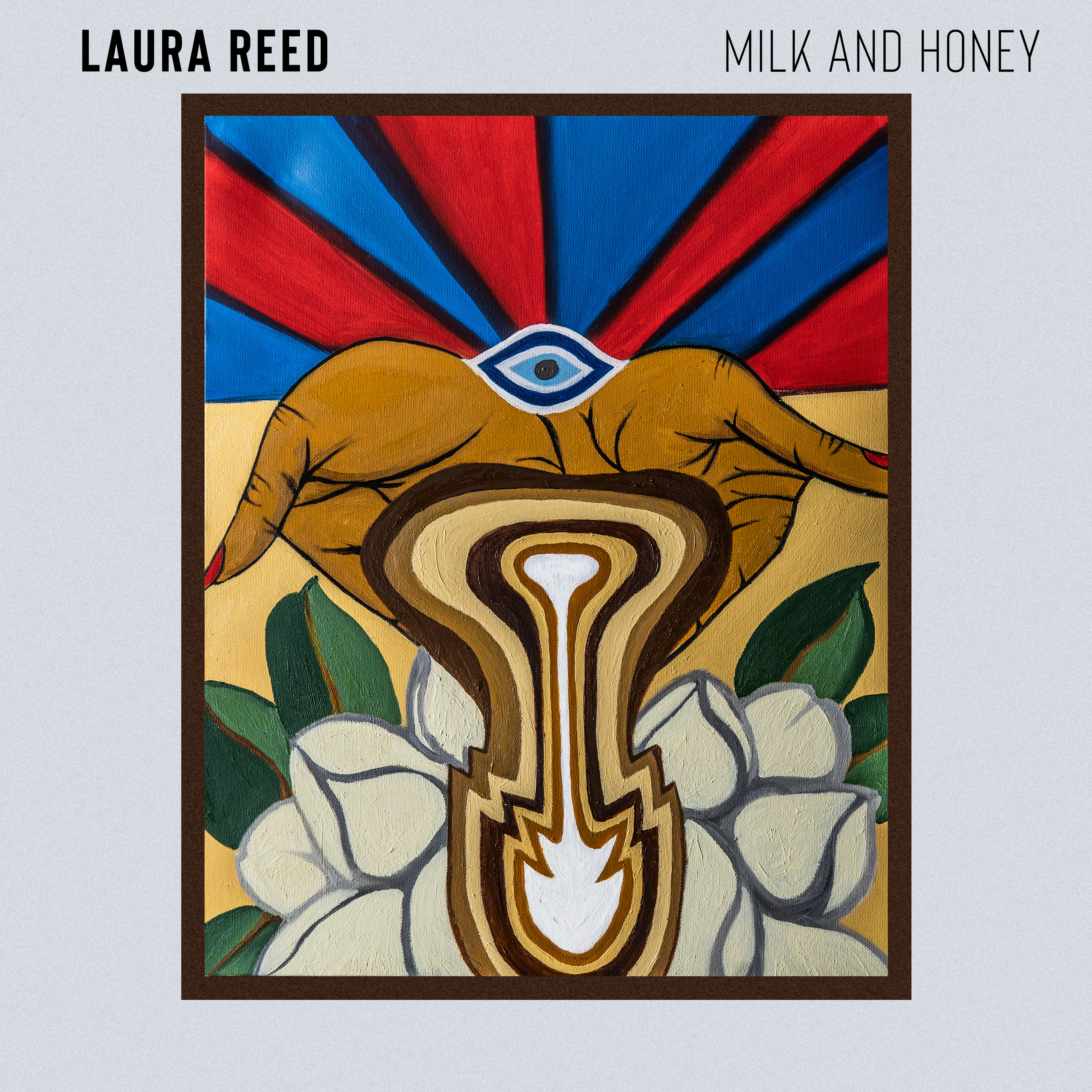 Reed says, "The song 'Milk & Honey' was born out of reflecting on my early childhood experience of leaving my birth place of South Africa and coming to the United States, where my father is from (Nashville). I thought about the struggles, alienation, and also all the promises; America being the land of 'milk & honey'. Falling in love and getting lost in the American dream while also taking a stand for unity and inclusion."
Further explaining the timeliness of the track, she says, "That unity and inclusion has been on the forefront of my mind lately and I felt compelled to share my story. Take a personal approach versus just political, there has been so much polarization as of late. I really wanted to zoom out and look at what it is I love and celebrate about this country, it's innate beauty to me being that of the indigenous peoples that have always called this place home and all the different cultures that have immigrated over time. This diverse mix of people and ideas is unique. I personally believe we all belong, as we are one human family, and there should be a seat at the table for everyone. This ideal, I like to think is the original concept of this country, despite its history or present day political divisions."
Upcoming Tour Dates:
November 17 – Nashville, TN – 3rd & Lindsley (with Devon Gilfillian)
December 27 – Raleigh, NC – Lincoln Theatre (with New Reveille)