The Mellotron Variations album will be released tomorrow, and Grateful Web has a sneak peek today, premiering "Agent ChaCha."
'Mellotron Variations' consists of music by Pat Sansone (of Wilco, The Autumn Defense), John Medeski (Medeski, Martin & Wood), Robby Grant (Vending Machine), and Jonathan Kirkscey (Memphis Symphony Orchestra, Blueshift Ensemble, Won't You Be My Neighbor soundtrack) so it's a mix of indie rock musicians, a jam/funk icon, and a contemporary classical composer, all on mellotrons. The band played at Wilco's Solid Sound Festival in July and were the talk of the western Massachusetts festival.
Of the song, Grant said, "Jonathan and I did a lot of prepping and writing leading up to the performance, but we weren't sure how it would all work until John and Pat joined us for rehearsals. Once we were all together, we arranged a lot of those pieces. Agent ChaCha was something we didn't have prior to rehearsals and was a product of the four of us jamming. It features one of the cha-cha 'rhythm & fills' from the Mellotron sample bank and the parts we built on top of it. Medeski really soars on the main flute line of the song - inserting his hand in the Mellotron to warp the wheel (and thus the sound). This takes the classic cha cha and flute Mellotron sound to make something really new sounding."
The album comes out July 26 on Spaceflight and was recorded live in concert by Memphis' non-profit Crosstown Arts organization, which also has multiple music venues inside of the new Crosstown Concourse, at a sold-out show on April 21, 2018. Jody Stevens of Big Star said, "This was one of best shows I've ever seen!" A concert film/documentary is in the works as well, expected to debut in the winter.
The group nor the album nor a forthcoming concert film would have happened without Crosstown Arts' involvement; they are supporting innovative new music in Memphis, both for musicians and listeners, in a way that's never happened before. Crosstown Arts has residencies from ten days to three months where musicians of all genres can live, compose, and even be fed five days a week, record, collaborate, and perform; Grant was actually a resident at Crosstown.
Crosstown Arts' co-director Christopher Miner explains, "Our original vision for renovating the 1.5 million square foot abandoned Sears building was to repurpose the massive and beautiful architectural relic as a centerpiece for Memphis' thriving and authentic (but often disconnected and under-supported) music and art culture. We run Crosstown Arts, the non-profit contemporary art center, like an art project and we ran the redevelopment of the building the same way, not knowing exactly how the details are going to work themselves out but staying committed to values of inclusivity and acceptance."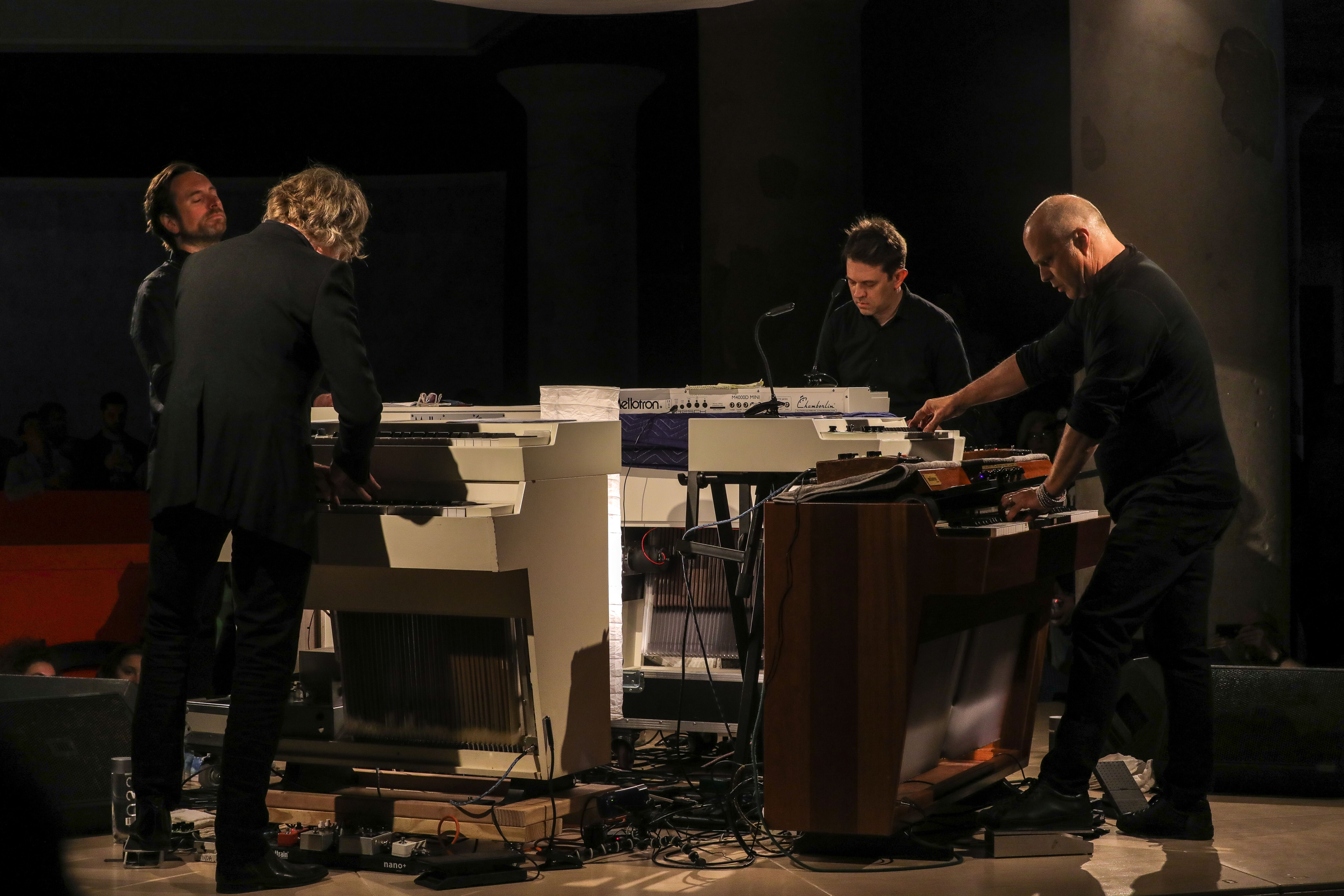 He continues, "All our departments are intentionally set up to be extremely flexible and adaptive to easily accommodate original and idiosyncratic ideas that usually come to us directly from the musicians and artists in the community here. Crosstown Arts has defined programmatic offerings such as: a 5000 square foot exhibition space with a mix of ten solo and group shows per year; an intimate listening room for 5 music shows a week as well as a 420-seat black box theater on site for larger-scale touring and Memphis-based acts; a community-programmed event/performance space; a multidisciplinary residency program that hosts over 60 musicians and artists working in all genres who come to Memphis with private studio and live spaces; a shared production facility with a recording studio, digital lab, sound labs, woodshop; an afterschool program; a plant-based cafe, a bar, etc. But we're committed to not just letting those departments be running the same programming over and over again."
Take the mellotron project for example. Miner goes on, "Memphis-based musician Robbie Grant mentioned the idea to me in passing that he was thinking about having a small show in our 430 North Cleveland space. This space is a 1200 square foot community-programmed room where anyone in the Memphis can rent the space for only $60/night and keep 100% of the profit they make from ticket sales or any sold artwork. Robbie's idea - of pairing Jonathan Kiersky (a classically trained cellist and member of the Memphis Symphony Orchestra) along with himself (a rock/alt/band guy) playing an instrument that neither of them were proficient at (the mellotron) - sounded incredible. It was collaborative, genre-blending, experimental..."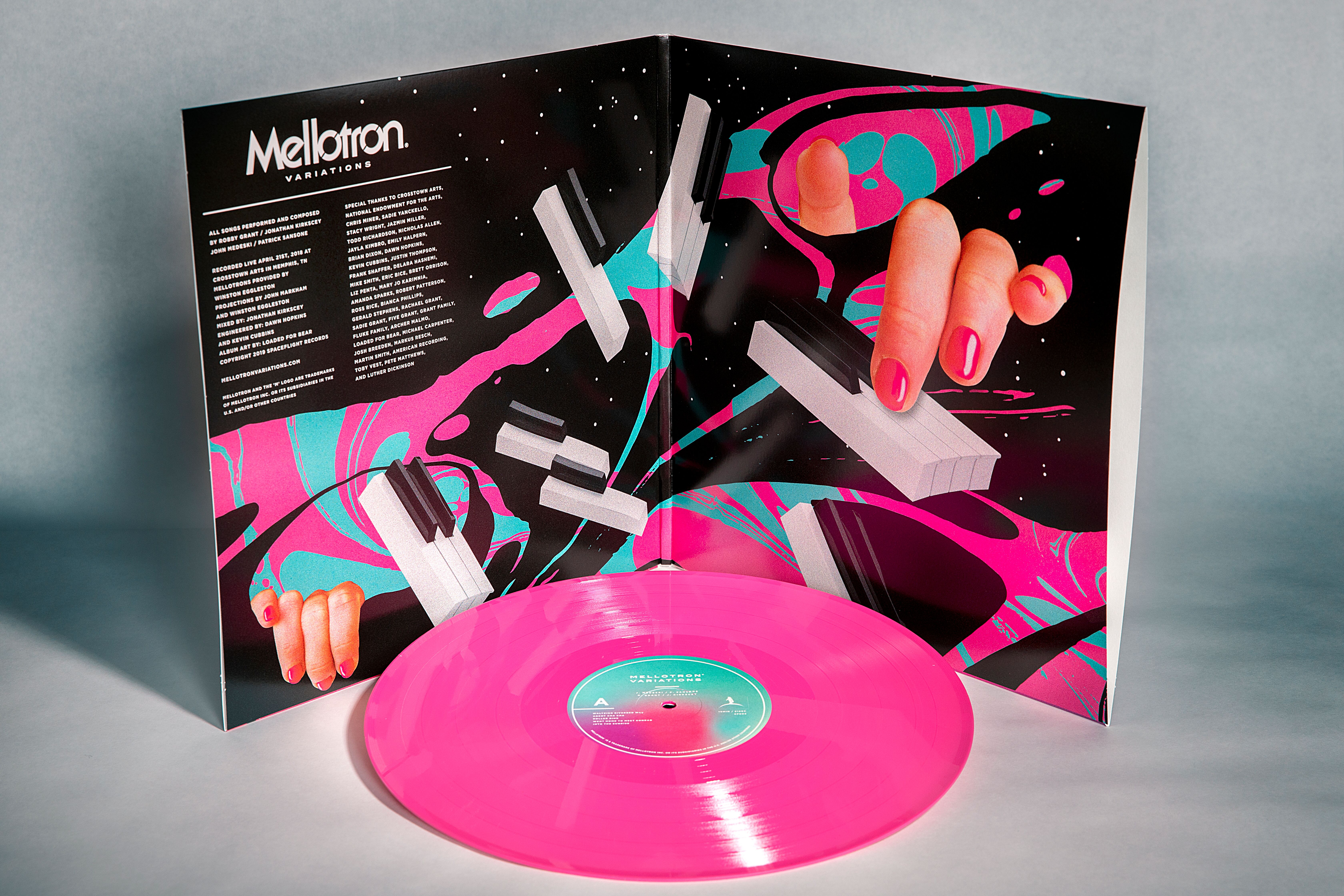 Mellotron Variations exists on a much bigger scope than the initial Duets For Mellotron album released in 2017, which was inspired by Winston Eggleston's collection of vintage Mellotrons. Crosstown Arts fostered that increased scale.
"So I proposed that we reschedule our gallery program to leave a month of empty space in the Concourse gallery (typically for visual art shows) and they could set up the mellotrons in the gallery and rehearse in advance of the show. So we gave them a key to the gallery and this led to the idea of them recording the rehearsals, then Crosstown Arts fronting the $3,000 to press vinyl of the performance, which we would give away with the tickets for the show that we'd use to recoup the money spent on the vinyl. The shows were great, but it never would have happened without everyone on my staff, and Robbie and Jonathan all being willing to think outside the normal ways that things are done."
"I remember Robbie telling me, 'You're running your non-profit like a record label.' And eventually we used the audio/video recording of that show in the gallery to apply for a $20k NEA grant for multi-disciplinary performance, which we received and then used to fund the Mellotron Variations project, which led to a much larger free/public performance and other disciplines involved in the programming."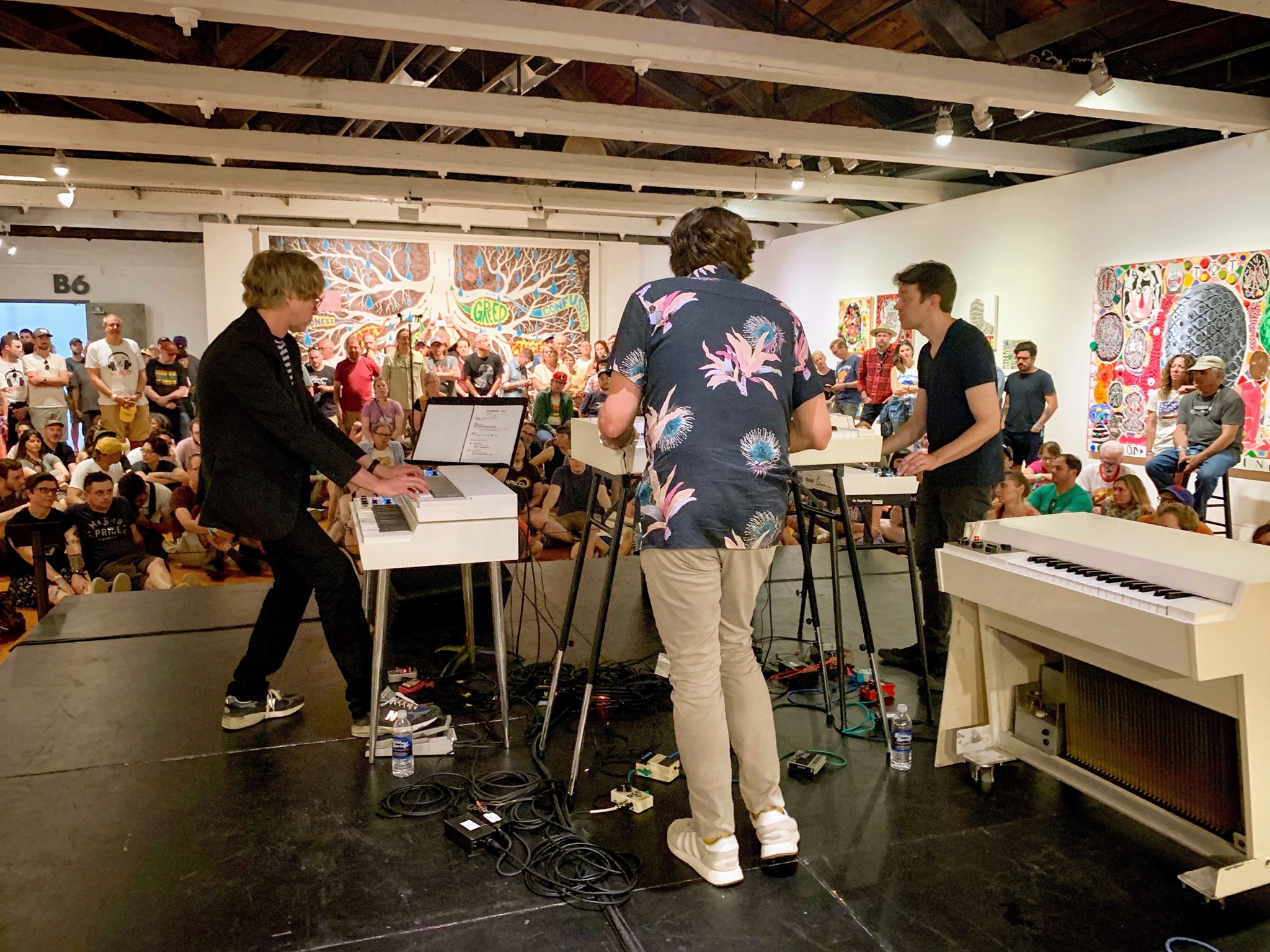 "Ideas like that can happen all the time, if you give people in the community the ownership they deserve over the resources of the space and opportunities, which is what we wanted the building to be all along. Somehow 10 years and a $200 million real estate development later what started out as two people on staff having free music shows in our office basement (thanks to everyone who believed in the vision of the building) is now a non-profit with 80 employees and 50,000 square feet of space all dedicated to supporting musicians and artists in Memphis however we can."
Miner explains how this model can work for an entire community of musicians, both locally and internationally, saying, "Specifically for musicians, Crosstown Arts is deeply committed to supporting Memphis-based musicians by providing easy access to booking in the Green Room (which is a dedicated listening room [the bar is separate/outside of the space, which is rare in Memphis] with and intimate performing environment where the musicians know that their performance is the most important thing happening. That room includes a guaranteed base payout regardless of what the ticket sales are to make sure every musician gets paid, every show. We also offer regular screenings of free movies about music in the theater for musicians (we started with AC/DC's Let There Be Rock), we have a restricted grant that supports new collaborations and performances with Memphis Symphony Musicians to play alongside non-classical musicians, the Continuum festival hosts NY-based composers with Memphis-based musicians to perform new works on-site, the list goes on..."