Fresh off the success of his critically acclaimed 2020 release, 'The Music Stands.,' Memphis multi-instrumental wizard Paul Taylor is set to return this spring with 'It Is What It Isn't,' his third album as New Memphis Colorways. Due out May 21st, the record is a joyously adventurous listen, playfully mixing old school funk, Afrobeat, jazz, blues, fusion, soul, and electronic music into a dazzling blend that manages to feel both vintage and futuristic all at once. Taylor performs every single note on this mostly-instrumental album himself, moving between guitar, bass, synth, omnichord, percussion, and drums with a preternatural ease, but the results suggest the work of an airtight group of virtuosos rather than a one-man band, with impossibly slick grooves and dizzyingly off-kilter jams that hint at everything from Return to Forever and Weather Report to Snarky Puppy and Vulfpeck. The intoxicating lead single "Hangover Funk" is out April 27.
Working out of his home studio in Memphis, Taylor recorded 'It Is What It Isn't' during the summer of 2020, tracking through the height of the COVID-19 pandemic and in the midst of the waves of civil and racial unrest unfolding across the country. Listen closely and you'll hear nods to Herbie Hancock, Spanky Alford, and James Brown in his daring, ecstatic performances, which balance deep reverence and gleeful discovery in equal measure. "This whole record is a love letter to Black American Music," says Taylor, "without which there would be no American music."
A second generation artist who grew up in a house full of instruments and recording gear, Taylor honed his craft from an early age thanks to the influence of his father, noted Memphis legend Pat Taylor, and stepfather, Richard Orange, whose '70s band Zuider Zee has achieved a fervent cult status. As an early teen, Taylor began gigging with local blues and jazz masters on Beale Street while simultaneously performing in punk and indie rock bands in Midtown, and by high school, he was collaborating with Luther and Cody Dickinson in an early incarnation of the North Mississippi Allstars and studying under the tutelage of the pair's father, Jim Dickinson, who produced records for everyone from The Replacements and Big Star to Ry Cooder, Toots Hibbert and Phineas Newborn Jr.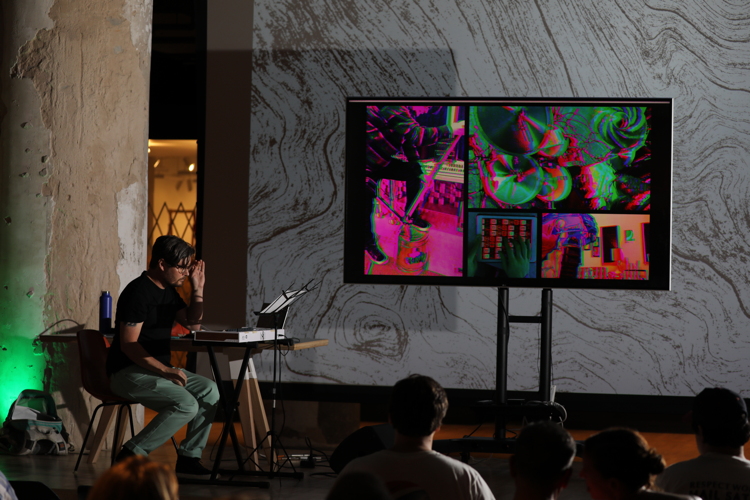 Hailed as "Memphis' favorite multi-instrumentalist" by the Memphis Flyer, Taylor has since spent much of his career touring and recording on bass, guitar, and drums with an astonishing array of artists including Eric Gales, Shawn Lane, Ann Peebles, Kirk Whalum, Amy LaVere, Chuck Prophet, Robert Ellis, and Jimbo Mathus, among others. In 2010, Taylor earned a GRAMMY nomination for his work on Luther Dickinson's 'Onward And Upward' album, and in 2012, he received an EMMY nomination for his score to Alan Spearman's short film 'April.'
When I got to Memphis, I saw Paul Taylor playing killer bass with a funk band. A few weeks later, I saw him grooving hard on drums for a jazz show. Then a little bit later, I saw him playing ace guitar backing another artist. Then I saw him fronting his own wonderful post-modern electro-jazz-funk-rock (with elements of Afrobeat and soul as well) fusion aggregation and playing his own compositions as New Memphis Colorways. All of it was exceptional and very Memphis, which isn't a surprise given that his two mentors were the legendary Jim Dickinson (Big Star, Replacements, Phineas Newborn, Jr., Stones, Toots Hibbert) and Richard Orange (of cult-rock fame with Zuider Zee) and Taylor himself has backed Ann Peebles, Kirk Whalum, Robert Ellis, Luther Dickson, Eric Gales). He's earned a GRAMMY nomination as a player on Luther Dickinsonn's Onwards and Upwards album and EMMY nom for scoring the Alan Spearman film April. Taylor's got a new album coming in May, recorded last year in the heat of the pandemic/civil rights movement summer of 2020 and fans of Ghost Note, Snarky Puppy, Vulf Peck, and Mono Neon will find much to love here. New Memphis Colorways is bursting with musical ideas. First single "Hangover Funk" is out April 27.